Top 6 Strategies For Designing Branded Content Campaigns
More and more customers are buying from brands who create custom content.
Basically, your customers prefer it when you take the time to design your very own branded content campaigns. Amazing.
A few years back, marketing guru Seth Godin said that content marketing is the only type of marketing that's left.
What he perhaps didn't foresee at the time was that content marketing was to evolve to include branded content.
The thing is that branded content includes SO many different types of content, from live video to on-demand entertainment.
How do businesses keep up with it, and how do they know what to create if they're to stand out from their rivals, raise brand awareness – and boost conversions?
In this article, we take an in-depth look at the top 6 strategies for designing branded content campaigns for your business.
But first …
What Is Branded Content?
There have been a variety of marketers and business owners who, over the years, have tried to pin down a solid definition of branded content – to various results.
Essentially, branded content is content that is unique and specific to your brand, as well as your audience.
Its content that comes with a marketing message, but the message is so subtle that it's practically invisible.
Branded content is designed to use storytelling to push emotional buttons and connect with audiences in a way that traditional content doesn't.
The biggest shift is from the product to the customer themselves.
Instead of selling the product, branded content aims to build proper, human connections.
Before you get too confused, branded content is similar to content marketing.
In a way, it is a form of content marketing. But it's not advertising in the conventional sense.
Instead, it's customer-focused and thus draws the reader/viewer to a company's values, as opposed to the product.
Sound good so far?
The Benefits of Branded Content
There are many benefits to using brand content in your marketing campaigns. Branded content helps you:
Reach more people – If you persist with traditional advertising methods all the time, people will switch off.
According to research, millennials no longer want to be sold to. They do, however, still want to be marketed to.
People no longer want to spend time on the social media profiles of the companies that use it only for promoting their products or services.
So if you've been noticing a decreasing engagement on your social media, this is where branded content comes in, and it allows you to reach more people with a subtler message
Build customer loyalty – customer retention is so necessary, and it's through branded content that you can build strong relationships that can last a lifetime
Be authentic – Are you really authentic when you're going for the sale all the time? Possibly not.
Branded content, on the other hand, allows you to build both authenticity and trust, two things which can put you way ahead of your rivals.
6 Strategies For Designing Branded Content Campaigns
1 – Create an In-Depth Newspaper Article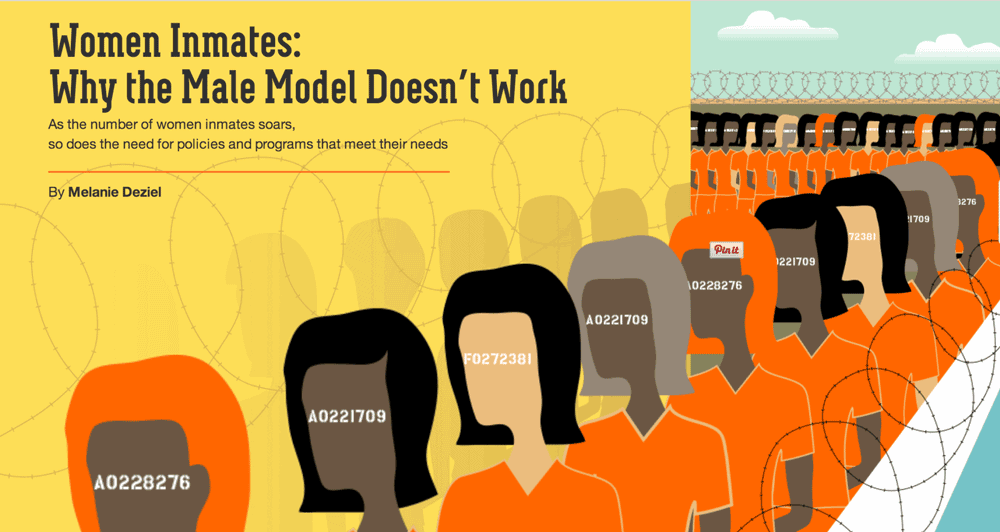 You might be thinking that newspapers are dead.
Heck, even I thought newspapers were dead a few years back.
But they're not, with the best ones adapting to a new era.
And you can take advantage of them via sponsored content.
Sponsored content is inspiring, educational and interesting, and it is produced by pros – pro writers, pro designers, and so on.
When paired up with newspapers, it works really well.
Why?
Because there's a particular generation that has grown up with newspapers, VCRs (google them) and even DVDs.
They still read in-depth newspaper articles, and they don't like it when their reading is interrupted by a popup ad.
Neither do they like it when they have to spend their time reading yet another ad that's trying to sell them something.
Sponsored content in the form of a newspaper article, then, allows you to get in-depth with your storytelling.
It allows you to connect with your audience where they're at with a valuable and engaging article that might inspire them to stop and think for a second.
It might even change their life if you're lucky enough.
Netflix is just one example of a company that's already done this. They wrote an article for The New York Times called Women Inmates: Why The Male Model Doesn't Work.
It was sponsored by their hit drama Orange is the New Black. It was a long-form article that was relevant, timely – and fascinating.
Netflix ran it in both the print and online version of The New York Times, adding video and interactive images to the latter.
You could do the same. Just think of a topic that's relevant to you and your audience, and which means something to both of you.
Then, scour around for publications that are also relevant.
Don't forget to hire professional writers to write the article for you.
2 – Become a Part of the Conversation With a Viral Video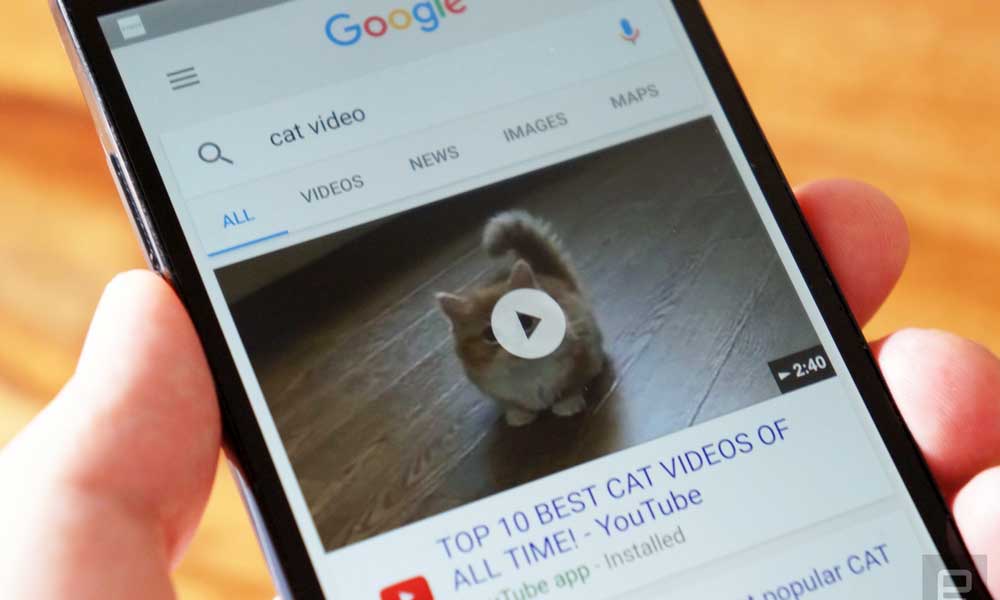 Going viral isn't a matter of luck and perfect timing.
In fact, there's an actual science to it.
To go viral, content typically used to had to have a whopping great dollop of humour, and it had to be helpful in some way.
You can still add humour and help people with your branded content, but in 2019, it's more important than ever that you understand why people share stuff.
Here are some reasons people share things on the internet:
To promote a good cause
To connect with someone over a shared interest.
To start an online conversation.
Dove took heed of all the above when they created their 3 minute Real Beauty Sketches video.
This video told a story about women who firmly believed they looked a certain way. They didn't think they looked good at all.
A sketch artist drew the women the way they thought they looked.
The same artist also drew the women the way strangers thought they looked.
While the women perceived themselves badly, the strangers knew how beautiful they really were.
The video was all about esteem, beauty and perception. It's a fantastic video that went viral.
And while the video was created by Dove, it's not about Dove's products at all.
Instead, Dove created a viral video so that they could become part of a more comprehensive conversation while connecting with their audience and also promoting a good cause (more confidence among women).
In 2019, you don't have to focus on listicles and clickbait headlines to go viral. Instead, you can create thought provoking branded videos that put you at the heart of a relevant and topical conversation that means something to your audience.
And the best part? You have more options than ever to get your videos in front of the right eyes.
You can use Facebook Live, Facebook Stories, IGTV or Instagram stories to connect with your audience and convey your message.
3 – Tell a Story Through Movies
People love movies. They go to the cinema to be moved, to laugh, to cry, to get angry, to smile and to dream.
Lego knew all this when they created Lego Movie.
Believe it or not, Lego Movie is actually a piece of brand content masquerading as entertainment.
The beauty of this movie is that no one realised they were being marketed to!
(Hope we haven't spoiled Lego Movie for you)
Of course, you probably don't have the same budget Lego did to make your own Hollywood film.
But what you can do is harness the power of visual storytelling through the medium of the short film.
As Jay Goodman, CEO at Observatory Marketing puts it:
"Brand films are an incredibly powerful storytelling platform, and I love that more brands are sparking to the idea of making them."
Naturally, if you're going to do this right, you'll need to hire the right team of creatives.
And 'creatives' is the key word here. Because while you might have your marketing hat on, you also need to work alongside creative people if this is to work.
You'll also need to look into partnering up with networks or studios, too.
For example, Nike partnered up with National Geographic Studios to make Breaking2, a short film that focused on the challenge, as opposed to the brand.
And it's this shift in focus that made the movie such a hit with Nike's audience.
When thinking of your short film ideas, put your customers first. In Nike's case, this was athletes.
There might have been commerce on the back side of the video, but it was on the back side – not the front side.
This is something else you should consider.
4 – Create Characters and Blur the Lines Between Fact and Fiction
When Amazon had a new Jack Ryan series to promote, they decided to get a bit creative with how they did it.
In the end, they partnered up with VICE magazine to create a series of documentary-style videos that blurred the lines between fact and fiction.
In other words, they engaged both audiences by putting a fictional hero people love at the heart of the action.
Doing this allowed them to create compelling narratives that made the videos so engaging.
It also ensured the videos hit home with both audiences (VICE and Amazon's).
If you're to blur the lines between fact and fiction, you'll need to get your best creative hat on.
But the thing is, creating fictional characters that you put at the heart of your branded content campaigns will allow you to get more imaginative and playful with your narratives and the content itself.
What's a better way to build your brand than to make people fall in love with the characters you create to represent it?
5 – Host Inspiring Interviews
Recently, Gatorade created a series of small commercials that featured several inspiring athletes, such as Serena Williams.
The commercials also featured interviews with less known names, such as a 15-year-old high school varsity softball player called Jaide Bucher.
Jaide was born with one hand, and in the interview, she shows us her passion, as well as what motivates and drives her forward.
Her commercial is one of a relentless pursuit of one's goals in the face of incredible odds.
Once again, Gatorade is a brand that isn't focusing on their product.
Instead, they're showing their audience what any of us can achieve if we have the will to win, as well as the strength of character, and courage.
It might be a smart idea for you to think of the people who inspired your brand in the first place. Could you interview them?
Think of your audience, too. Is there anyone among them who is an inspiration to you, and who would be an inspiration to the rest of your audience?
With branded content you don't always need to tell your story. You can also tell other peoples' stories.
6 – Explore Virtual Reality Storytelling
Video marketing has been a huge deal for the last few years, but virtual reality storytelling is finally beginning to explode.
Virtual reality allows you to create content that is far more immersive, interactive and unique than anything you've created up to this point.
The likes of Google have already been creating sponsored content via virtual reality.
They teamed up with The New York Times, who were themselves launching a virtual mobile app for their newspaper.
The app was designed to provide readers with powerful and innovative storytelling.
Google, meanwhile, sent out a pair of Google Cardboard virtual reality headsets to all New York Times readers.
It was a win-win situation that allowed both brands to get super creative with their branded content.
There are lots of things you can do with branded virtual reality content.
For example, you can give your users the chance to 'walk around' your offices.
Textron Aviation did something similar when they gave users the chance to walk around one of their planes.
Alternatively, you could use it to introduce your audience to your different team members!
You just have to be a bit creative and think of ways to leverage this unique technology in a way that your audience will find captivating.
Conclusion
The great thing about branded content is that it takes some pressure off you.
Instead of trying hard to push your product, you're free to be more creative, imaginative – and human.
The ultimate advice is that you be authentic.
Be true to your values and the values of your audience.
Create content that means something to you and them.
Show your passion and your humanity, and create content that truly inspires people.
Forget the product for now. Focus on the customer.
Author Bio: Aljaz Fajmut is a digital marketer, internet entrepreneur, and the founder of Nightwatch – search visibility tools of the next generation. Check out Nightwatch blog and follow him on Twitter: @aljazfajmut