Creating A Truly Great eCommerce Experience For Users
If you've been in the eCommerce business for some time, then you've probably come to know that offering a killer product cannot guarantee your survival – and not your triumph. 
In light of the digital boom and the Covid-19 pandemic, eCommerce companies can't rely on product quality alone to satisfy the needs of the ever-growing pool of digital consumers. 
To truly beat the odds, they need to offer a well-rounded and valuable eCommerce experience.
With the consistent transition of brick-and-mortar retail to online commerce, online businesses are dedicating an increasing amount of their time to attracting digital customers. 
To increase organic traffic, online stores are turning their marketing efforts to SEO optimisation to improve their website ranking within search engines like Google. 
The most advanced entrepreneurs also recognise the fast emergence, benefits, and need of a reliable SEO host service, which practically hosts your eCommerce store while simultaneously utilising numerous SEO techniques for better optimisation, more traffic, higher rank, etc., account for more sales. 
Once they direct customers to their stores, however, they need to offer an experience that will turn users into actual customers. 
In this article, we'll discuss what makes a great eCommerce experience and how it can attract, engage, and retain your customers.
Build Trust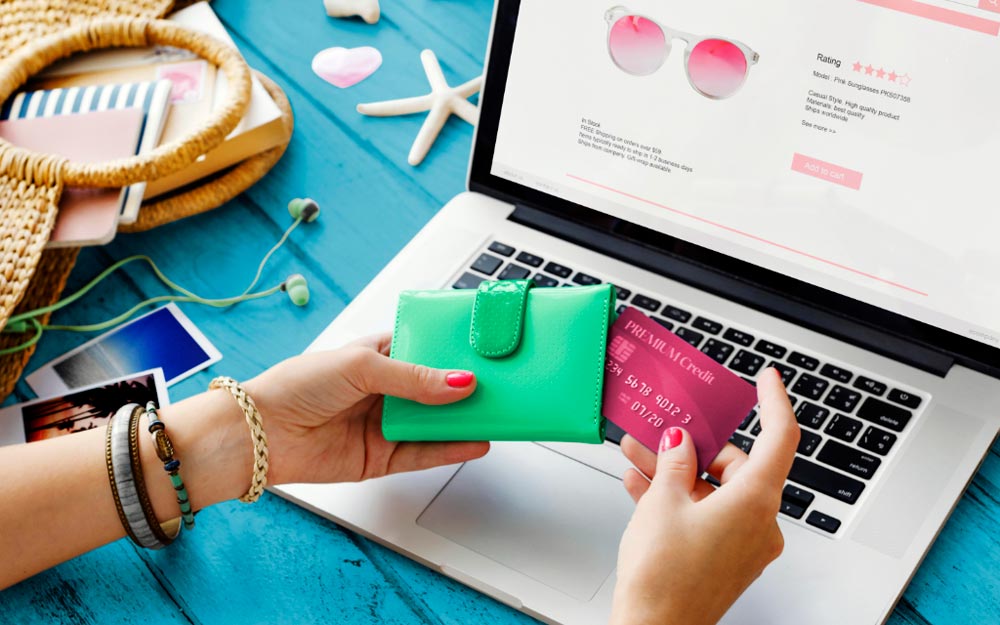 The quality of your relationship with online customers and the experience you deliver to them largely depends on your ability to build trust.
While displaying your products might seem sufficient for showing users what you offer, providing transparency and assistance in the decision-making process is more likely to attract and retain customers. 
Users can get a better sense of the quality of your products if they can look at reviews or testimonials – and are one step closer to trusting the business if they have easy ways to communicate with the company.
While the FAQ page on your website might cover anticipated questions, you should consider adding services like email assistance, customer service calls, or WhatsApp chat on website pages at different (or all) touchpoints. 
WhatsApp has more than 2 billion users, so surely your customers will appreciate the ability to communicate with your business on their preferred communication platform. 
Deliver Enhanced Mobile Experiences
Mobile devices are taking the internet by storm, which means that many of your users will likely be accessing your website from their mobile devices. 
A good mobile experience is crucial for the success of your eCommerce site. There are two things to consider when thinking about a mobile experience – design and speed. 
Although the aesthetic value of your website is an essential component of your brand image and experience, it is not the only aspect of design that is important when it comes to mobile. 
One thing that makes both website and mobile page design successful is the ease with which the user can navigate the website and find relevant information. 
This also applies to the check-out process, as not every customer who places items in their basket ends up buying them.
Internet users are going in and out of apps and websites in minutes (and sometimes seconds), which is why modern-day consumers are more impatient than ever. 
No doubt that they will bounce from your site if it's taking too long to load or if they have trouble figuring out how to use it. 
The best way to avoid this is to keep it simple and, in doing so, optimise its speed.
Personalise The eCommerce Experience
If you've been in the eCommerce business long enough, then you have probably heard this, but it's nonetheless worth reiterating: personalising the customer experience is essential to your online business.
As with all spheres of eCommerce, the personalisation of the eCommerce customer experience is constantly evolving. 
Addressing your customers by name and generating product recommendations, while applicable, is now just a table stake. 
Personalisation is now focused on delivering content and promotions tailored to individual customers based on the customer's actions and background. 
Customers who feel valued are more likely to return in the future.
Create Good Content
The experience you deliver online should create value that your audience can't find elsewhere, so you should make sure that your content is unique and represents your value proposition well.
Your content needs to do more than answer product questions – it should tell your brand's story and inspire your user to engage with your products. 
To do this, it should carry both informational and aesthetic value. 
An essential piece of this puzzle is your product pages – they should all be up-to-date, filled with all the necessary information, and carefully designed for user engagement.
Since your customers will buy your products because they are looking to solve a particular problem, you might want to consider starting a conversation about it. 
Additionally, you can consider writing blogs, offering tips and advice, or compiling gift guides. 
It is also always a good idea to move the conversation to social media – where you can share your content with a wider potential audience.
Final Words
It is now easier than ever to start an online business, but launching your store on its own is not sufficient for success. 
Although the first step to attracting users is getting them to your website, it takes a great customer experience to nurture relationships and build a customer base.
Providing a great eCommerce experience is not a one-time effort – the best results are achieved with consistent focus and frequent evaluation. 
However, if your users are central to your strategy, you are already on an excellent path to success.