How To Create Effective Marketing Materials
The thing about running a business is that you can do many things well and still be struggling. 
Your products and services may be the best in your niche. 
Your branding may be so on point that you've become a household name. 
You may have a superstar marketing team putting together jaw-dropping advertising campaigns. 
And your website and social media content could be some of the most engaging there is.
But, if your marketing materials aren't up to standard, all this effort could be going to waste.
So why should you care about creating marketing materials? And how do you make them work for your needs?
Brand consistency in marketing can lead to an average revenue increase of 23 per cent. It's not, "If you build it, they will come." It's what you say and how you say it, woven together as part of a larger brand image to make sure your customers come to you. – Adobe
First Things First: What Are Marketing Materials?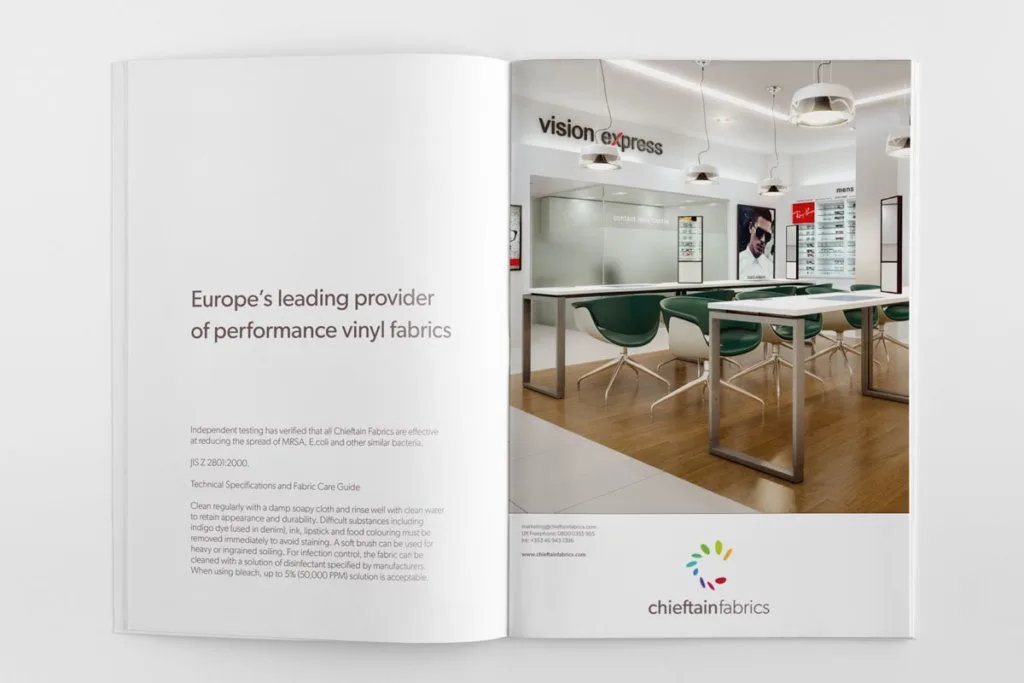 In the business world, there seems to be some confusion regarding what marketing materials are. 
And that's no surprise.
Seeing that they're closely related to your branding and content strategy, you may be at a loss when it comes to classifying each of these elements into a specific category.
The simplest way to define marketing materials is to say that they include all items intended for communicating your business' mission and values to customers.
They're both digital and printed resources including, but not limited to:
● guides
● promotional fliers
● catalogues
● product manuals
● advertising materials
● business cards
● letterhead
● envelopes
● presentation materials
● multimedia files
● white papers & research reports, etc.
For them to be effective, marketing materials have to:
● Inform customers about your business
● Attract more customers in your locality
● Add a marketing package for potential investors
● Advertise an upcoming event
● Advertise your business at job fairs or conferences
● Create a positive customer service experience
And, of course, each of these items/information resources needs to contain the following information:
● Business Phone Number
● Business Fax Number
● Business Email Address
● Business Address
● Business Website URL
So, if your marketing materials are to do all this, it's safe to say that they're going to need some serious attention.
Here are the ways you can make sure that all your marketing materials are effective.
Do the Research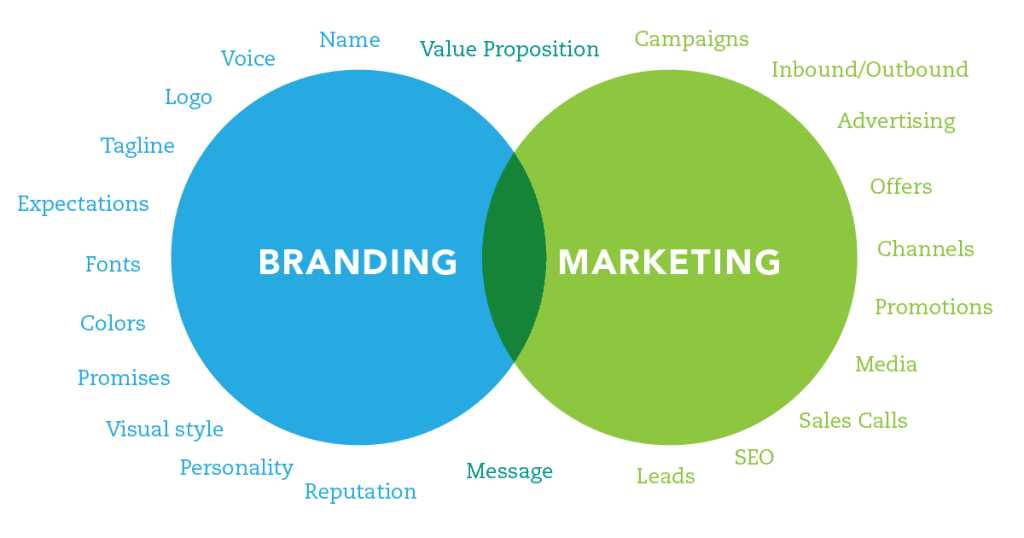 Every marketing journey has to start with in-depth research.
In addition to conducting market research to figure out how you will position your brand concerning the competition, you'll also want to consider your audience's needs and preferences.
Is your business model B2C, or do you cater to other businesses?
Who are the people you're trying to appeal to? 
What type of content do they want to see? 
Are they looking for you to entertain them, or do they want tech specs of your latest products?
Moreover, you need to consider their age group, gender, and location. 
All of these will influence the marketing materials you go on to make.
For example, if your target audience belongs to the Baby Boomers age category, you will likely use a combination of print and digital, with an emphasis on text and infographics. 
You can see an illustration of this direction in the leaflet from Manta.
However, if you're trying to appeal to techie millennials, then you're more likely to produce video marketing materials and prepare them for distribution on your website, YouTube, and social media. 
Perhaps the most acclaimed examples of this come from Apple, a company whose video-format product announcements take the prize in terms of production quality.
Then again, for B2B, you're most likely to need to turn to white papers – authoritative reports and guides that give consumers the sought-after insights about your products, services, or industry. 
White papers are indeed a great digital asset but are more suited for use at the consideration stage. Because data privacy and GDPR are such specialised topics, white papers are an excellent choice for educating their audience. – Foleon
The ZenMaid team did just this with their PDF ebook, which aims to help their B2B clients boost their business by sharing valuable tools and guides.
Of course, preparing to make the best marketing materials doesn't just mean knowing your audience. 
It also means having a clear direction with what you want to do. That's why it's not a bad idea to keep an idea folder.
If you happen to come across exciting marketing materials, save them for reference. 
Moreover, when communicating your vision for these resources, state why you prefer some pieces to others. 
Being outspoken about what you like and what you're looking for will help your design agency come up with the absolute best solutions for your business.
Hire Professionals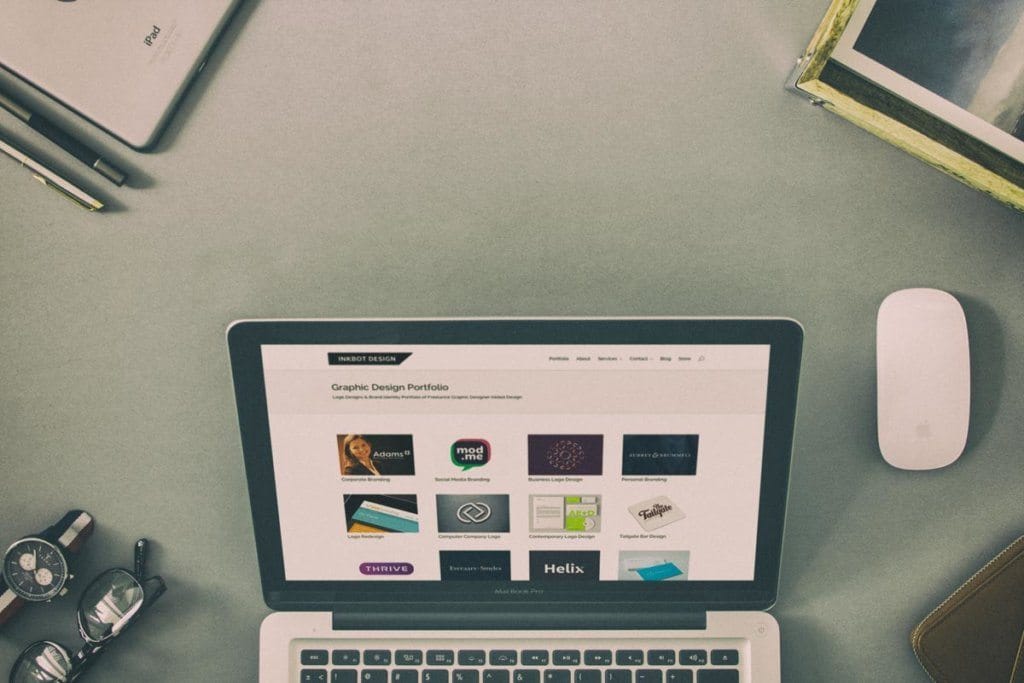 No matter how digitally savvy you may be, it's always best to leave the designing part to the experts.
Why? Well, it's simple.
A professional graphic designer will know how to create a logo and materials which are in line with your company's branding. 
Moreover, they'll ensure that every single element they create is optimised for both print and digital release, that it's the perfect format for publishing, as well as that you can adapt the colour and size depending on your needs.
This is a crucial element of your brand's marketing strategy. 
More so if you plan on creating a wide variety of materials or offering branded merchandise.
If you take a look at the Gym Necessities page on the Transparent Labs website, you'll see that the products reflect the brand's visual identity, yet all use slightly different graphics. 
This is possible because the company's logo was designed with versatility in mind, allowing for a variety of formats, all the while retaining the brand's character.
Of course, this doesn't mean that you should let the design team completely take the reigns. A successful branding strategy depends on cooperation between the visionary and the artist.
But, before you do go on to make suggestions and requests, do your best to educate yourself on the basic principles of graphic design.
Adhere to a Style Guide
Perhaps the most significant contribution your design agency is going to make to your branding and marketing efforts is going to be a well-developed style guide.
This sort of user manual will ensure that all your brand's efforts are consistent, contributing to familiarity between your target audience and your brand.
This go-to resource will contain instructions for the following aspects of your marketing materials:
Logo
As there are seven distinct types of logos, it's good to know when you should use each type. 
On your website's homepage, you're likely to use your logo as well as your tagline. 
On your merch, however, you might only have space for one of the two. 
You can take a look at the Crocs website. 
While on their homepage, the brand uses a logotype, the products contain the pictorial associated with the company.
Cover Image
Another thing you need to keep in mind when preparing marketing materials is the primary visual you'll use. 
Choosing the right picture won't just drive your message home, but more importantly, it will be the thing that draws your audience's attention in the first place. 
It's also a good idea not to use stock photography for your cover images, as you want visuals that will be better able to tell your brand's story, not something generic.
Use the Right Amount of Graphics
Graphics shows the flow of your content and attracts your audience. 
The amount of graphics varies from business to business and depends on what your audience is looking for.
Consider the Layout
After choosing the right assets, you must arrange them in the appropriate layout. 
Using a proper layout builds brand confidence. 
Businesses need to arrange them effectively.
White Space
Though you might be inclined to jam-pack your materials with content, it's not a bad idea to remember that white space allows the key elements to stand out. 
That's why minimalistic websites work so well. 
You can apply the same type of philosophy to printed brochures and leaflets, making room for that which matters the most and eliminating distractions.
Typography
Just as you want to use images that tell a story about your brand, you want to use typography that drives home the message. 
If your brand is about convenience and simplicity, go for a sans serif font. 
If, however, you're all about luxury, you can afford to go a more extravagant direction, as done with the product packaging of Lindt's Excellence collection.
Colour Palette
A style guide will inform you about what colours you should use for which purpose. 
For example, think about some of the most famous household brands, like Pepsi. 
Their red, white, and blue colour palette will immediately come to mind. 
And, if you take a look at their social media feeds, you'll see that they're consistent in terms of colouring as well.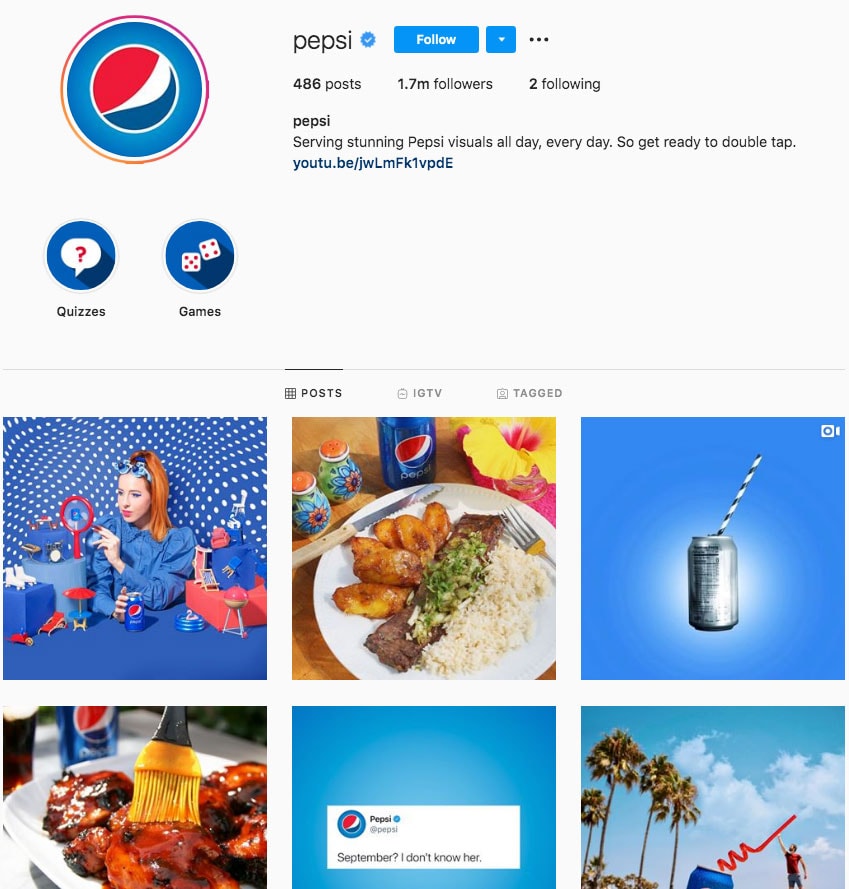 Brand Everything

Place your logo on all your marketing materials and focus on unique and engaging content.
From business cards to notepads, all your marketing materials must represent your company. 
Your audience must be able to understand your business in the material design, even when your company name is not on it. 
You need to use constant design elements- logo, typefaces, graphics, and colours on all your marketing materials.
Marketing & Storytelling
So, once you have a clear idea of what elements you should focus on, have found a reliable graphics team you collaborate well with, as well as created a style guide you'll stick to, it's time to get started with preparing your marketing materials.
But, while many people tend to dive into the format and visuals, it's not a bad idea to take a step back and examine the message you wish to communicate.
Think about the following:
● What is the purpose of your marketing materials?
● How do you wish to represent your company?
● How are you marketing your products/services?
All of these questions are going to be critical elements of the story you tell. 
Once you've got the answers, it's time to move on to the creation process.
Grab Your Audience's Attention
It's no secret that people's attention spans are becoming shorter and shorter. 
With the overwhelming availability of information, most brands have less than a second to grab their audience's consideration.
This means that for your marketing materials to be useful, they need to be show-stoppingly good.
Your messaging needs to provide that instant punch, like in this example by Swytch Bike.
The how-it-works video by the brand starts with the sentence "This is a Swytch bike," repeated several times, intriguing anyone who happens to come across it. 
While the mechanics of the kit are explored later on, it is the initial 5 seconds that raise interest and hold potential buyers' attention.
Provide Focus & Clarity
What makes a marketing-oriented text well-written?
While the answer to this question differs from case to case, there are a few ground rules to writing to promote a business:
●    Brevity is the soul of wit. Your copy needs to be concise and to the point.
●    Provide information, skip the sugar coating. Expectation management starts with your marketing materials, so don't set yourself up for failure from the start.
●    If it's digitally published, optimise for SEO. You'll want search engines to be able to pick up and rank your content so that you get organic traffic from it.
●    Measure readability. For your text to be understood by a broad audience, you'll want to use short paragraphs and sentences and forego complicated and archaic expressions. Use simple words but don't hesitate to use jargon if you're sure that your readers will understand it. Furthermore, you should avoid using passive voice.
●    Direct your reader's attention. By using headlines and bullet points, you're playing to people's preference towards skimming text and highlighting the information you want them to know about.
●    Be Active. Use the active voice wherever required. For example, write 'You must notice a difference in two days rather than 'A difference within two days can be noticed.'
Add Value
It is essential to use your marketing material to provide helpful information to your audience. 
It helps to engage the reader, and it shows that you are committed to taking that extra step to offer an exceptional customer experience.
There are plenty of brands whose entire business operation is built on providing consumers with valuable information. 
For example, LFA Capsule Fillers is a company that gives individuals and small businesses the tools to create their supplements. 
By looking at their homepage, it's evident that their marketing materials were made to educate. 
In addition to a variety of videos and articles, visitors can also download a free ebook guide meant to teach them about capsule making.
Make The Text & Graphics Coherent
The last consideration you should aim to make with your marketing materials is that the text and the visuals must complement each other.
When designing a landing page (or flyer), pay attention that your copy and visuals send the same message. 
For example, if you're trying to advertise a SaaS product, make sure that the representations don't show an overwhelmingly complicated screenshot.
Take a look at the Less Is More collection page by Japanese jeweller Kataoka. 
You'll see that the design, layout, and visuals all complement the main idea behind the products – which is minimalism.
To achieve this level of cohesion, your marketing team will have to work closely together. 
Though the process may be lengthy, it will ensure that you're sending the right message instead of investing in something that won't produce the effect you're after.
Include Proof
Does your business have happy customers? 
If the answer is yes, you could leverage their testimonials to build your brand's trust.
Research strongly supports the use of social proof in marketing, including in marketing materials.
As most consumers are losing their trust in ads, and a great majority of them read several reviews before making a purchase decision, you can boost your conversions (and bottom line) by including social proof in your marketing materials.
Work management platform Monday includes a social proof section at the top of their homepage. 
For one, this is a testament to how impactful testimonials can be. 
Their way of building customer trust is by highlighting the companies that use their software. 
These include Hulu, BBC Studios, Adobe, Coca-Cola, and many more.
Of course, you can also find alternative ways to include social proof in your marketing materials. 
Screenshots of customer reviews in promotional videos, or even adding user-generated content to your materials can be a great way to go. 
On the whole, gather testimonials from your clients and incorporate them into your marketing. 
Success stories are highly convincing but make sure to be real and trustworthy in your business.
Call to Action
What do you want your marketing pieces to do for you and your business?
Business owners and design teams focus so hard on creating beautiful materials that they often lose track of the main objective: increasing brand awareness, conversions, and sales.
So how can you ensure that your investment pays off?
Well, it's simple. Your marketing materials will be highly effective if you provide a call-to-action that encourages customers to perform a specific action.
For digital resources, include versatile contact forms. 
A live on-page chat service, a "call us" button, and even an email form can go a long way.
Furthermore, do your best to make sharing easy. 
Referrals and social media marketing attract a wider audience towards your business and boost your marketing efforts.
So, incorporate social sharing buttons in your materials, as well as social, follow links to grow your audience and get the chance to engage with them.
When it comes to print materials, you'll need to pay closer attention to calls to action. 
It's best to give potential customers instructions on what to do. 
That can be giving you a call or encouraging them to visit your physical location.
In general, your calls to action need to be:
● Direct
● Short
● Appeal to emotions and fear of missing out
● Use numbers when possible
Hire One Person as Lit Boss
Big or small, you can expect your company to have a lot of marketing collateral.
As your business needs will be ever-changing with new products and markets, you must have an individual responsible for analysing future needs and maintaining inventory.
So, it's not a bad idea to hire a person who will be in charge of keeping track of all your marketing materials.
Not only will they be able to keep track of changes and adapt to demand, but they'll also have the time to track and measure the performance of each resource.
This way, if audience response changes or turns out not to be what you expected, they'll be able to adapt as per need.
Don't Be Afraid to Reuse
Last but not least, keep in mind that reusing materials isn't a bad thing.
If you have a flyer, ad, or image that worked well in the past, you can still make use of them today, as long as you make any necessary changes.
A well-organised marketing materials directory will allow you always to have access to all the content you've prepared. 
This way, when you need a piece of material, you'll not only know where to look, but you'll also be saving money on having to create new visuals, record new footage, or write new copy every time you start an ad campaign.
Final Words
Marketing materials can make a great first impression if presented effectively and efficiently.
Taking the time to create your marketing material is an excellent investment in your company image. 
As you create effective marketing collateral, it is essential to develop objectives, maintain the message, and choose the right layout. 
It will help you get more leads and boost your company's bottom line.
How are your marketing material ideas working?
Are you getting the results you want?
Let's share your answers and ideas in the comments.
Check out these brochure design tips to learn more.