What is the Future of Graphic Design? Trends and Predictions
What is the future of graphic design in an ever-evolving digital industry?
One of the most thought-provoking and discussed questions among the technical professionals in the designing domain.
It doesn't matter if you're looking to continue a corporate career in the industry or start your own design firm, it is vital for everyone to stay updated with the latest trends that are going to continue and shape the industry for future.
Before discussing future trends, let's see what some industry experts have to say about the future of graphic design.
"The future of graphic design is going to be elevated to new heights by being fused with augmented reality and eventually, 3D printing."

Vladimir Gendelman, Founder & CEO of Company Folders, Inc
Further, Vladimir went on to explain that how augmented and virtual reality tempts people to dive deep in these experiences for technological, educational or even recreational purposes.
Moreover, designers are in complete authority to design these experiences; the AR/VR technology will allow designers to get out of their shell and limitations and work more on real-world components for an immersive experience.
"Graphic design is on a collision course with experience design."

Adam Kleinberg, CEO & Co-founder of Traction
Adam explains how print is about to get the last nail in the coffin as the medium of expression, and how design will become more critical than ever.
In future, the graphic designers will be inclined to rethink how their work is perceived and experienced by others in context, what we call the 3rd dimension.
"Technology will play a bigger role than ever in the way that we communicate through design. We are living through a time where the paradigm shifts so often in the way we approach content creation that the overall effect is now the new norm."

Miguel Lee, Partner/Creative Director of Midnight Sherpa
Furthermore, Miguel also explains how once, specialised and technical methods of executing critical tasks, became mere "buttons".
Hence, helping professional designers invest their time and creative talent in bigger things such as creating immersive experiences without any hindrances or limitations from the technology.
The competition for top-class execution and output will be higher than ever.
While the access will also result in a demanding design landscape, further carrying into a higher premium on creating exceptionally innovative products.
The Future of Graphic Design Trends and Predictions
On the whole, the entire focus is now shifting towards digital media, which is the evolving future of graphic design.
Let's discuss some of the major trends that professional designers should care about in the future.
Flat design will make way for less clunky designs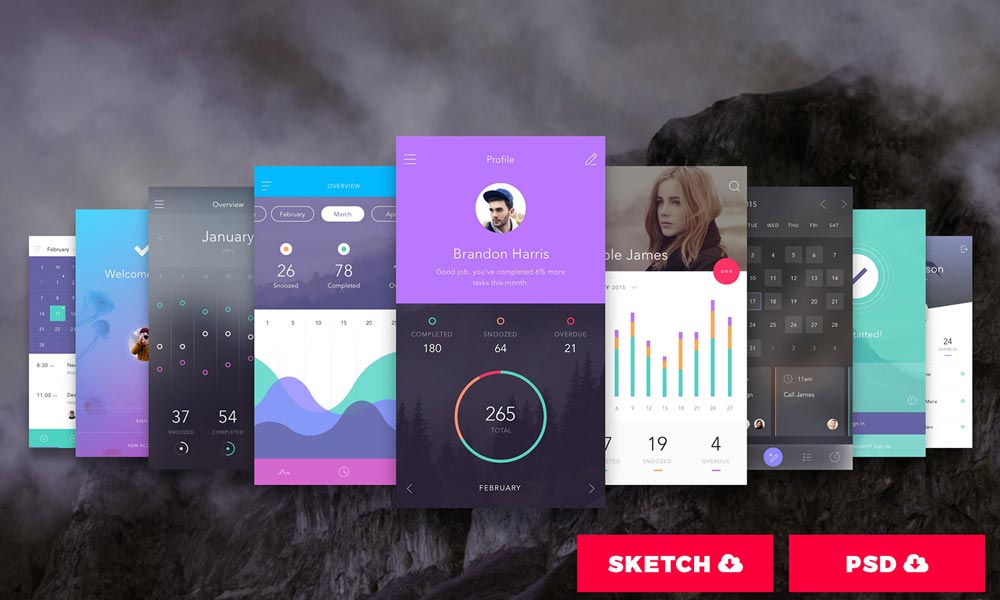 Flat design, the use of smooth, perfectly 2D web design elements without employing gradients, shadows or anything else that creates a 3D feel, is quite a buzzword today.
No matter how much in-demand the trend is today, it will surely run out of gas and start to look grinding and clunky.
The UX designers will be more interested in creating something elegant than banal visuals.
Practically speaking, the "ethereal design" will change the face of visualisation entirely, instead preferring auditory tones, 4th dimension, tactical signals, and time to navigate the users through the web page without burning off their eyeballs.
Vintage will make a comeback in logo design
Vintage logo designs, which ruled the media in the 1960s was inspired by joyous consumerism, are left as a mere fascination nowadays.
However, it is not long before the past will lose its elegance, and the designers will be required to find a new way to uplift the vintage look.
The idea is to go back and acquire a blend of hip designs consisting of medieval designs like regal seals, feudal family coats of arms, and ornament scrolls.
Blocking image will make text completely optional
With the emergence and widespread popularity of Pinterest, the style of brick-esque, solid blocked images in website designs are hugely prevalent at the moment.
One of the critical things we can pick from Pinterest is that words are unnecessary, even not preferred by the global community with no mutually understood language in between.
As we know that visuals tend to throw a better appeal and importantly, learning experience, quality images, hyperlinks, emoticons, and memes are what we love to see and read.
Undoubtedly, the future is going to welcome designers to the digital world full of figurative paintings.
Responsive is going to become more "responsive"
Today, responsive web design is among the top priorities in any designer's quest for job excellence.
Responsive design, a layout that adjusts itself according to the screen size and shape of the tablet, smartphone, or desktop, is easily one of the biggest trends in the graphic design industry.
Fortunately, we aren't devices-limited with some selected features and elements, but human beings with constantly evolving feelings, preferences and characters.
Undoubtedly, the future promises to take the "responsive" game to the next level, creating designs that not only fulfils the preliminary purpose of fitting the screen size and shape but also cater the viewer's mood and emotions.
For example, if the viewer is somewhat agitated, the design will display a blue, soothing background to calm him/her down.
A clean sweep of typeface segregation
As we know that multi-layer designs are gathering popularity in the industry while comparing striking, yet differing typefaces to catch the viewer's attention.
As expected, the trend is on the rise and likely to revolutionise the science of topography on a more general level.
Since the inception of the design, professionals used to employ a dull convention of one or a couple of typefaces per page.
However, in future every word on each page will have its own typeface, occurring in a slightly ragged manner.
Movie poster design will acquire radical minimalism
Commercial movies posters are anything but delicate.
However, today's graphic designers are more inclined to face an ultra-minimal aesthetic that forces down a narrative to a single iconic element.
As top studios worldwide are creating increasingly CGI-filled 3D movies with better sound quality, it can be said that the posters will take the opposite direction.
In future, the minimal poster projects will come as cluttered by comparison.
In other words, the posters of the future will be as simple as containing nothing more than a particular shade of blue-grey, while providing a pre-emptive relieve from the hyper-action film it is marketing.
Infographics will assume an Orwellian role
Infographics are sleek, and a great way to communicate your message in the form of content, and has become a lasting weapon in any designer's arsenal.
Large businesses and research agencies aren't the only entities to use infographics, but we now see designers using the medium to display their skills, portfolio, or resume in the market.
No doubt, we will start seeing people adding their personal details and life chronicles at such minutiae, which will also be used by governments as record keeping docs.
The rise of .gif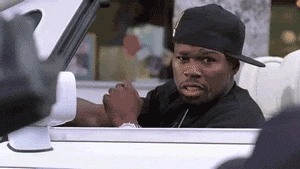 Another name in the humour pack that people on digital media use for entertainment and educational purposes.
.gifs are compelling.
Let it be a silly video of a pet somersaulting or an enticing cinematic advertisement, .gifs are quite hard to scroll away.
Currently, .gifs possess a mighty chunk in the visual culture.
Within the next decade, .gifs will not only be the chosen option for billboard advertising or stand-up comedy but will come as a genuine form of art, even to the extent of acquiring a place in the academy awards.
Typography will cannibalise itself
With an increasing number of available typeface software protruding in the market, the rate at which new typefaces are being created is too much to comprehend.
Unfortunately, it's already hard to differentiate between some typefaces, which are marginalised by the tiniest of inlets, serif lengths, and I-heights.
By 2030, typographers will be bumping into each other like nervous, high-school dates.
Some will go for outlandish winding-style typefaces, while the rest will walk towards cannibalistic litigation, most likely forcing countries like Switzerland to go bankrupt.
Destination branding to become laser-focused
Destination branding is another big thing that is getting the centre of attention for many nations across the globe.
The idea is to lure more tourism through a beautiful, reasonable graphic representation.
Consider the destination brands such as Grand Central Station in New York City and Victoria sub-district of London; these places have gotten more distinct than the capital.
We'll be seeing an increasing number of new destinations with their own unique graphic characters in the future.
Stock photography will consume all other photography forms
Stock photography is quite abundant at the moment.
There is a stock image of literally any possible scenario you can think of.
Within the next few years, stock photographers will have caught up with every possible human, natural occurrence on Earth.
Hence, the need for any additional photography will reach an almost non-existent need or state.
Regardless of the scene, you imagine in your wildest imaginations; there is a strong chance that that will already be present as a perfect visualisation in the best lighting, effects, and animation on the web.
While the exclusive rights can be all yours within a fraction of an amount.
Be sure to check here if you are interested in a new job in graphic design.
Author Bio: Steven Clark, a Digital Marketing Strategist employed at CMolds, an android app development company in the US, has successfully worked with several brands worldwide for their online reputation management. Besides his regular job and expertise in digital marketing, Steven is also an avid reader and authors quality content pieces regularly for top platforms.