7 Web Design Trends Businesses Should Care About
Most websites look the same now, so how do you make a good first impression on everyone visiting your site?
Web design is an integral part of creating a website that has your intended look. 
With the creative use of various tools, including web layout, images, and many other design options, you can better promote your online business where most of your target market is looking nowadays.
People who visit your website will see more than you might think.  
There are millions of websites in the world, but a professionally designed site stands out.  
How many web visitors care about your business' web design? 
Most professional business websites have 75% of users that make a quick verdict in terms of web design. 
It takes 50 milliseconds for users to say something about your website. 
They focus on the logo design, images, navigation menu, and lastly the content. 
Users will quickly stop engaging in your website if they find it unattractive. 
So, let's see how web design trends change over time in running a business.
7 Web Design Trends to Pay Attention to
Are you ready to create a new look for your website?
 Since the first impression matters, make sure your web presence makes an impact.  
Here is a list of web design trends you can apply in upgrading your website:
1 – Asymmetric Layouts 
Similar layout designs have become familiar over the years. Your viewers long for a one-of-a-kind web design that stands out from a typical grid layout. 
There are more than symmetric designs as an option. 
Build your website with a new look by using an asymmetric layout instead. 
The asymmetric layout emphasises the most crucial element of your business. 
It is still a grid layout, but it uses a broken grid technique. 
And the point is, not all business elements carry the same weight.   
The designer must take into account the look of your business and how it is running and build the website using its own unique template; keeping in mind the visual appeal as well as the ease of browsing and moving through the site.
2 – Video graphics
Videos are more attention-getting than small images and are widely used on most websites these days. 
In creating your website, the viewer's experience must be the priority in which design options are chosen. 
Plain text and static images will not attract more website visitors in the long run. 
Users do read some of this stuff, but a video will give a more authentic look and sound. 
There are many opportunities to utilise this trend. 
For example, you can take written testimonials about your product and offer it instead in a video format. 
Animation is a web design trend you may enjoy incorporating into your design. 
It's been a medium with great potential, but it requires extra cost in time and money to produce.  
But the upside is that animation will draw more visitors to your site and keep them there longer. 
A Video graphics website can increase your business' traffic via search engines online by 53 times! 
It's very engaging for the public if the concept is easy to understand.
3 – Minimalism 
A website too full of ideas can be off-putting to many viewers. As a result, many web designers like a minimalist trend for 2020.   
These web design trends aim to save much space on your website without sacrificing content.  
Many websites use a navigation panel that isn't as helpful as it should be and on top of that, just ruins the page's look. 
The use of hidden navigation becomes a remedy for presenting a well-organised web page. 
In one panel, it may contain many more settings linking to the main content. 
It is similar enough for users to understand but better achieves the minimalist look.  
For example, you can categorise your products, reducing the number of items seen at one time.  
This makes it easier for your target customers to find what they're looking for with more ease and speed.     
4 – Storytelling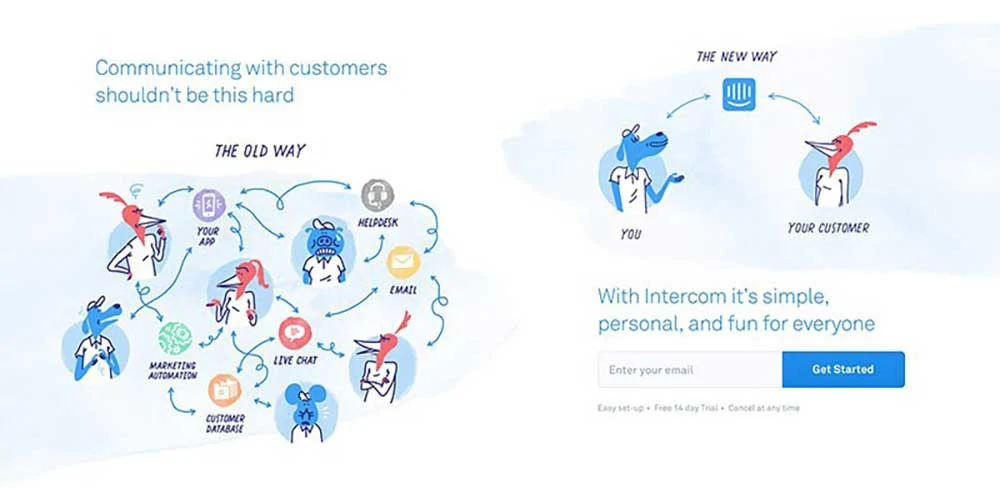 A web page would be better with quality content from within. 
Viewers will stay on-site depending on how you deliver information to them. 
Some clients are looking to glean as much information in a very brief time.   
Content hubs help generate valuable content on a website. 
These web design trends are highly effective if you have a good idea of who your customers are and what they're looking for.  
It uses a conceptualised approach to provide readers with information on the main content to be found on the site. 
For example, some use web books to market a product on a website.  
Creative, compelling stories can be used to engage visitors in your content. 
It is comparable to telling a story to a large number of listeners.    
With these web design trends, coordinating with SEO is necessary to deliver the best content on your website. This will add more traffic to your online business.
5 – Typography 
Letterings are other vital features in upgrading a website. 
Many simple fonts work well on the web, and they're all very much alike. 
Font options have become so overly familiar and overused these days, why not consider something new? 
Make your website pages distinctive from one another by using custom fonts. 
Technology has come a long way with more flexibility in the use of fonts across the site. 
So there isn't any need to rely on default font design options anymore. 
Typography works in simplifying a web design using oversized or bold lettering on the main page. 
It is up to you how a particular text will look; you can make it distinct to your own business. 
It must be readable and relatable enough; taking into consideration your target users' age and other appropriate factors.
Your website's headline must stand out from every other site. 
Choose the best combinations of typography designs to match your business. 
6 – Custom Images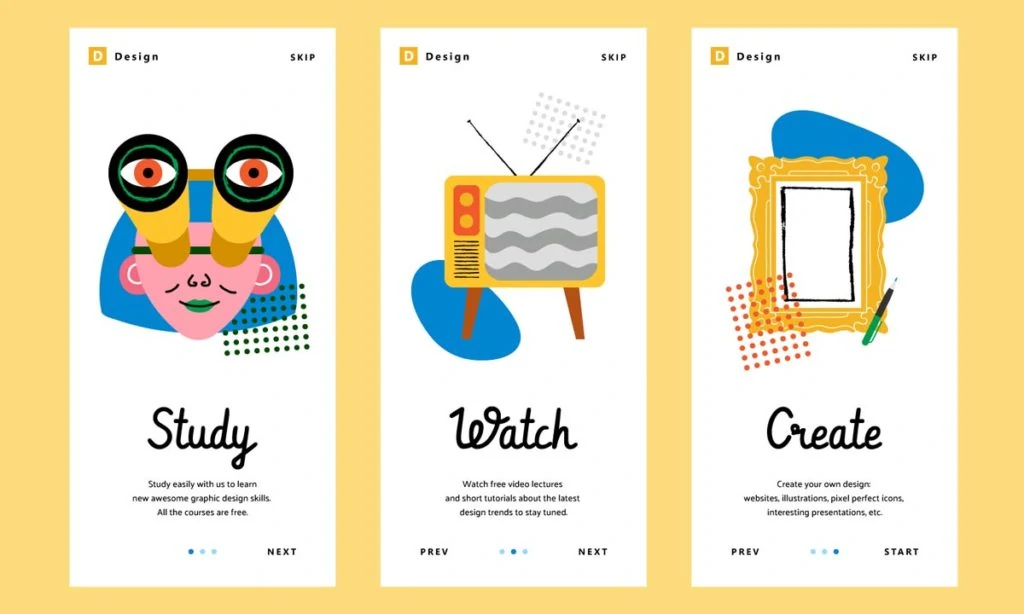 It is easy to browse and find online quality images to be pasted to your website. 
However, this action may not contribute to a unique look for your page, and there is a higher chance that your competitors will also use some of the same images. 
Another web design trend is adding custom images rather than existing ones to your website. 
It is a handmade element that can contribute to the look of your site.
Custom illustrations can enhance your brand identity to gain more viewers. 
They give a unique touch to make your page memorable and compelling.  
It helps set your business apart from what can be commonly seen in the digital market. 
Custom images are costly and yet set your business forward and ahead of many competitors. 
You should look for the best artist with the best fit for that particular character and tone of your website.  
It can be worth every penny when you have an image that perfectly captures the message and mission of your website.
7 – Voice Commands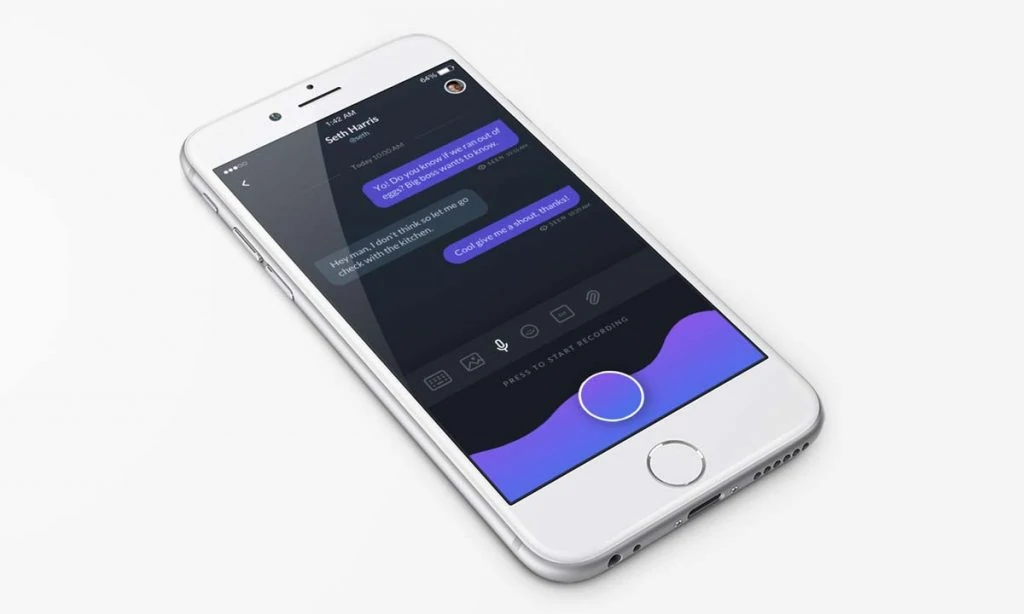 If you want to offer your link to every user, then a Voice User Interface (VUI) will help. 
This web design evaluates voice commands and associates them with the users. 
It differs from other web design trends. 
Voice commands are not related to designs. 
Instead, this web element assists the functionality of your website.
Voice commands also make your website available for people with disabilities. 
Thus, in setting up this web element, consider your target viewers' capabilities.
Learn more about it by checking out this page on web design agency San Francisco area.
Why should businesses care about web design trends?
The business world now operates digitally, and not paying close attention to trends will affect the income. 
Business owners must care about web design trends to stand out in the market. 
Desiring growth in digital marketing is not possible without doing any upgrades. 
You will encounter colossal competition online.  
It makes sense to do everything possible to improve your website.    
Signs an Upgrade is Needed on a Business Website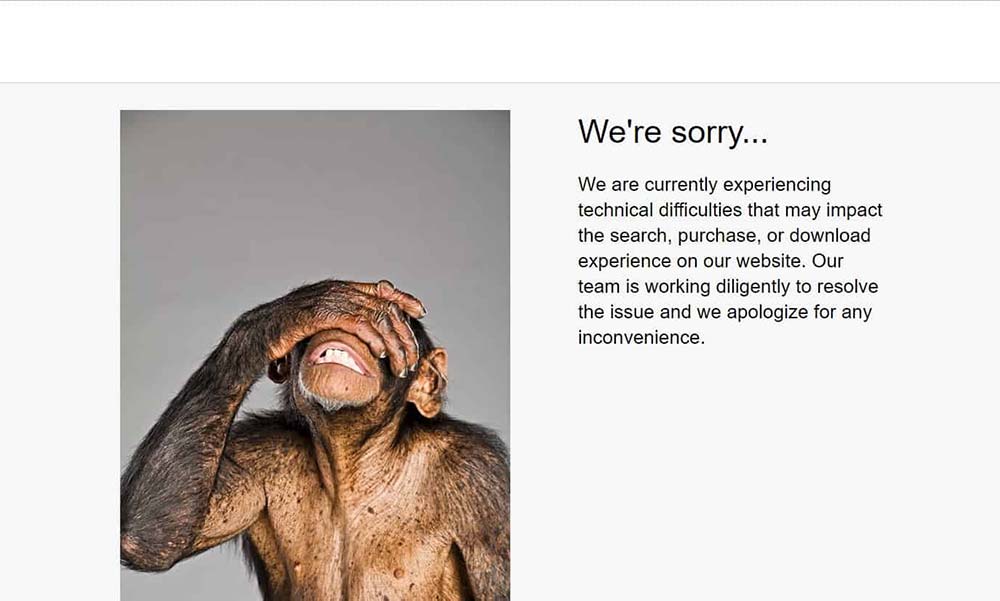 Online marketers should know when to consult a web design firm to improve their website. 
A good site has a much better chance of supporting growth for a business, and it is part of the marketing plan. 
There are specific signs you should consider when considering whether your website needs an upgrade, such as: 
Is it mobile-friendly?
The majority of people are now looking for mobile-friendly websites. 
They are more accessible in the first place, as most users today are online by phone.
The increasing numbers of mobile users will continue to impact business growth and development considerably.
Outdated?
Perhaps you have been running a website for a long time now and have seen the number of visitors gradually decline over time. 
An outdated website can hurt your credibility. 
People's interests change, and you need to keep the look of your website updated and fresh continually. 
Slow Website Speed?
One of the website visitor's criteria is a fast-operating website. Thus slow-loading web pages are trouble. 
Updating your website is necessary to prevent errors and performance problems in the future, not to mention security-related issues.   
Declining Sales Figures? 
A web page may be a primary culprit when your sales figures begin to drop. 
This is a top symptom indicating that you need to upgrade your website, and as soon as possible. 
Apply the above web design trends to help revive your business. 
Another of the best Web Design Trends: Referral Marketing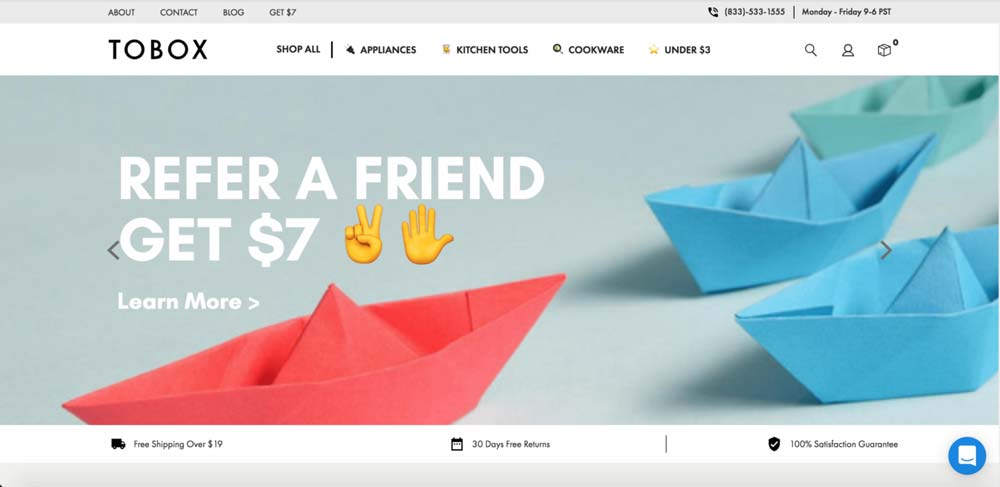 A business can keep growing amidst competition in a fast-moving market.  
Online marketing has been evolving over the years, and there are many new and practical tools.  
These marketing tools will contribute to a rise in sales and profit.  
Gaining referrals through online marketing is not an easy job. 
It takes concerted effort to place your business in a position to receive new referrals. 
Many helpful marketing tools can be used by business marketers to compete reasonably online.  
Examples are live video, online chat, automation tools, and many more. 
These will increase your referrals, as well as your number of actual customers in the future. 
Final Thoughts
In conclusion, these days, many website owners have become increasingly informed on how to improve the look and feel of their site.  
They have found ways to improve their presence online, with substance as well as more attractive presentations – all relevant web design trends nowadays.  
The costs involved in redesigning a website and attracting users will be more than offset in the long term by the benefit and impact of a well-built web page and customised online presence.