How to Market Your Brand on Social Media – 5 Social Media Tips That No One Tells You
Nowadays, start-ups, small and large companies efficiently deploy social media for marketing their brand of products and services.
Rightly so, since the popularity of social media websites is growing exponentially worldwide.
Further, companies are investing heavily in social media to market their brands.
Understandably, companies are increasing their spending on social media marketing to market their brands for several reasons.
Firstly, people tend to spend more extended hours every month on their social media accounts.
They are not as inclined to visit company websites to acquaint themselves with the latest products and services.
Secondly, social media allows users to share information faster.
This enables companies to indirectly reach out to more potential customers for their brand awareness.
Thirdly, the number of visitors and users for social media networks is multiplying, thanks to the widespread proliferation of smart-phones and cheaper computers now available readily in the market.
Moreover, finally, social media allows you the flexibility of content.
Meaning, you can post articles and press releases, pictures and videos that are easy to understand.
You need not have a significant marketing or advertising budget to popularise your brand on social media.
Of course, you may need to hire a social media expert and spend a bit on high-quality pictures and videos.
Here are a few simple steps we recommend to market your brand:
1 – Identify the best-suited network
Identify the social media network that best suits your needs.
By far, Facebook remains the most popular social media platform worldwide and in the UK, as statistics we provide, prove.
Facebook has users of all ages and genders.
Additionally, Facebook offers the facility of opening a business page, free of cost.
Further, Facebook also provides visitors to your company's page, to post comments about your brand.
This is particularly useful for listening to client feedback, responding to complaints and building a brand.
On the other hand, Twitter allows you to send instant updates about your new brands or improvements in a product or service.
Should you be looking at marketing your brand through images and videos, Instagram and YouTube are your best options.
For most consumers, seeing is to believe, and you can use this old axiom to build your brand identity with pictures and videos.
YouTube also offers a service through which your ads appear before or during a video.
Pinterest is said to have a significant following among women.
You may consider marketing your brand through this rapidly growing social media platform too.
For building a brand for business-to-business purposes, you may consider LinkedIn.
With high user base among professionals and the corporate community, LinkedIn is the right tool to reach out to B2B users for your products and services.
Remember to include the Facebook, Twitter, YouTube, Instagram, Pinterest and LinkedIn links on your company's website.
This improves your chances of getting more followers to market your brand on social media.
2 – Excellent content
Here is the tricky part of marketing your brand through social media.
You will have to ensure, the content you provide is accessible to comprehend, concise and sharable.
Consumers are not interested in content that is heavy on technical specifications.
What they require is something they can identify with quickly.
Furthermore, nobody likes to spend too much time reading content, because the attention span of modern-day consumers is relatively low.
Hence, you will have to ensure your content is concise and yet contains all information relevant to your target consumers.
Investing in high-quality images and beautiful videos will prove worthwhile.
Images, videos and other visual content by themselves are well remembered.
Coupled with excellent user-friendly write-ups, they make a formidable combination.
Great content tends to be shared on Facebook, Twitter, YouTube, Instagram and Pinterest users.
It also draws attention from professionals and B2B users in your field on LinkedIn.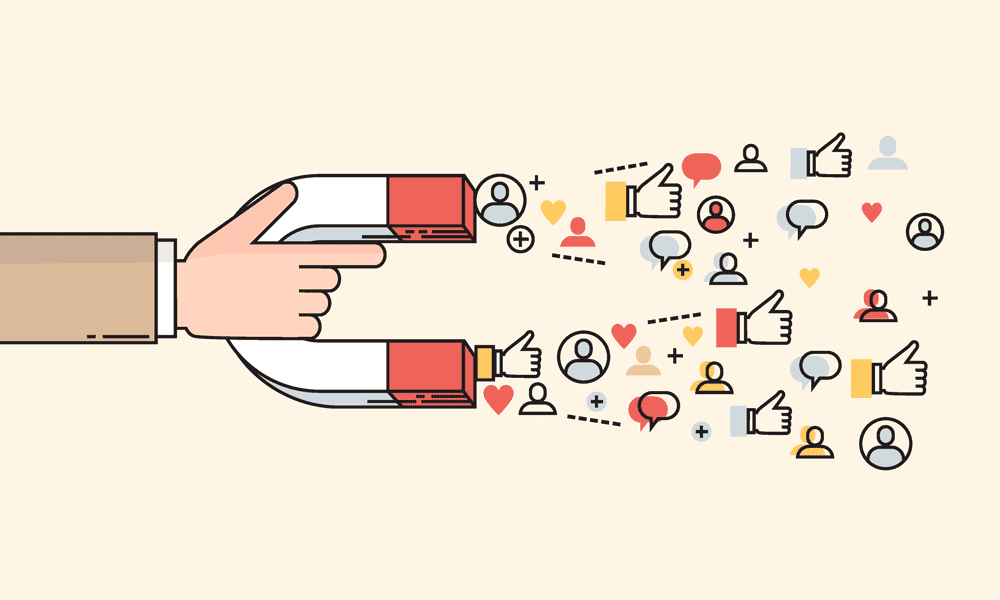 3 – Influencer Marketing and Blogs
Getting bloggers to write about your brand on their websites is yet another great way to market your brand on social media.
Bloggers provide links to other websites that speak highly about your product, as a reference.
Additionally, Google AdWords sends videos and images of advertisements on such websites.
All good bloggers have excellent Facebook pages with a huge fan following.
Roping in the services of a competent blogger who writes about products, services and developments in your particular industry is another great way to market your brand on social media.
Getting a blogger to publish your content with links to your company's website also works wonders.
In such cases, advertisements and videos of your products and services can appear alongside the blog, through Google AdSense.
Your Facebook page can also be promoted by bloggers to get more 'likes' and followers.
4 – Online promotions & campaigns
An integral part of marketing your brand on social media is by retaining the interest of followers on your Facebook, Twitter, Instagram, YouTube, LinkedIn and Pinterest pages.
This can be efficiently done by launching frequent online promotions and campaigns on social media.
Such online promotions and campaigns help develop your brand.
It also encourages your followers to share your social media pages and web-links or blogs with other potential buyers.
Admittedly, you will incur some expenses on such online promotions and campaigns.
Offering attractive gifts, discounts and other incentives are known to help build and develop brands.
Additionally, they also create a very positive and much desirable impact on your followers, clients and future customers.
This involves the use of your logo design and brand images that people can remember and identify with.
A great example of visual branding remains British Airways and its former model Roz Hanby who would feature on the air carrier's advertisements worldwide.
Of course, Internet did not exist in those days, and the concept of social media was never dreamed of.
A flight stewardess for the airline, Roz Hanby was known as 'Face of British Airways' in the 1980s.
Another excellent example is the Coca-Cola logo design, which has remained unchanged for decades since the soft drink was launched.
Hence, visual branding is hugely vital to promote your brand on social media.
Ensure you have an attractive logo and catchy slogans that feature prominently on your social media pages.
Armed with these simple tools, you can develop a brand strategy to market your brand on the social media.
By the end of 2017, the world's largest social media platform, Facebook, will have an estimated 2.10 billion users worldwide.
YouTube will have some 1.6 billion users while micro-blogging site and app Twitter will have some 340 million users.
Smart-phone based pictures and video sharing network users worldwide are expected to touch some 8.25 monthly users by December 2017 while social networking site, Pinterest will most likely have about 10 million users per month by the end of 2017.
The scenario in the UK
Germany based statistics portal, Statista, provides some interesting facts about social media usage in the UK.
"The use of social media websites is a standard part of life in the United Kingdom. At the beginning of 2017, the total number of social media users in the UK had reached over 39 million users, with estimates going up to 42 million users.
This translates to a penetration rate of over 58 percent and 62 percent respectively.
With 67 percent of online adults reached by Facebook in November 2016, the website took the number one spot of recently visited social networks in Great Britain, closely followed by YouTube," the website states.
Once more, Statista has some impressive figures about the UK market:
"The gender distribution of Twitter users shows that the average user in Great Britain was more likely to be male, while the average Facebook user was more likely to be female.
The user age reflected the overall prominence of the younger generation when it comes to social media usage. However, the user base of Twitter is younger than that of Facebook.
Despite the prominence of big social networks like Facebook and Twitter, 19 to 90 percent of social shares in the UK, depending on the topic, happened via other channels like emails, chat and forum posts".
These facts and figures amply highlight how you can utilise social media to market your brand either in the domestic, regional or global market.
Indications are that social media usage among youngsters and adults worldwide will far exceed the time they spend on TV.
The reason is simple: Easy availability of cheap smart-phones that enable access to social media platforms.
Over five billion people worldwide will be using smart-phones by the end of 2019.
In the UK, the number of smart-phone users is expected to cross the 53 million mark by 2022.
Furthermore, every social media network – Facebook, Twitter, Instagram, YouTube, Pinterest, LinkedIn, among others, has apps specially designed for Android and iPhone handsets.
As mobile technologies develop, such apps will also witness technical upgrade and become more user-friendly.
Hence, learning how to market your brand on social media is worth every penny.
5 Social Media Tips That No One Tells You
The impact of social media platforms is enormous, and that is the reason why digital media marketing has taken over the conventional marketing system. 
According to research, more than 4.5 billion people use the internet worldwide, whereas social media users have passed the 3.8 billion mark. 
Interestingly, digital marketing is being used more creatively by small businesses and startups, then big companies. However, due to a lack of knowledge and experience, many tend to get discouraged in their early phases. 
If you are a startup or a newbie, trying to use social media as part of your marketing plan, we have got some secret tips that you wouldn't find easily on the internet. 
You can follow the following strategies to bolster your digital presence.
1 – Work On Your Strategy                   
Starting with a clear set of goals is essential. Being on social media just because "everyone" is there wouldn't take you far. You must be clear about your agenda by carefully defining your needs, outcomes, and the reasons for building a digital presence. 
Thinking of social media as a problem solver is naïve and will only cause you to be frustrated when you won't get the desired outcomes. 
Therefore, determine how you want to achieve your targets by using social media.
Focus On Your Aims, Objectives, And Outcomes 
Your startup goals must be identified clearly and should be communicated to all team members to be on the same page to market your brand. 
Too often, the ultimate goals are known only to the top management, which can lead to a lack of direction in the teams. 
To have a clear understanding of what you want to achieve through social media presence, how you want to market your brand – it is mandatory to have a clear vision. 
Define Your Goals
After you are clear of your aims and objectives, now is the time to convert them into achievable goals. These goals can be both short term and long term. 
It is better to add a realistic timeline towards your goals so that you can easily monitor your progress at any given time. Defining your goals can help you create achievable milestones. 
Realistic Expectations 
While most of us want to stay optimistic, it is also essential that we realistically analyse the steps and strategies to achieve our desired goals at an appropriate time. 
Set realistic expectations for your strategies; don't expect too much at once and pursue your goals consistently. 
After having SMART goals, you can determine how social media can help you achieve these goals depending upon the strategy you follow. 
2 – Rise Above The Noise 
Being on social media is nothing new. Your business's social media presence won't be a surprise for anyone, and this is why you need to be different. 
There are tons of business accounts, and social media handles just like yours; that is why you need to produce content that will outshine others. 
Here is how to market your brand in a compelling way:
Get Inspiration 
Research is essential, and by research, we don't mean just your competitors but other small businesses as well. 
Reading other brand's success stories and the journey can help you get inspired. 
See what Social Media Marketing (SMM) strategies are working for others and see if they inspire you to come up with something of your own. 
You must believe in your brand while seeking inspiration from others' experiences as well.
Interactive Content 
There is a lot of content available online, written as well as visual, but not everything is worth paying attention to. 
In this fast-paced era, people are continually swiping and scrolling screens. Your content should make them pause for a moment to see what you are telling them. 
Creating meaningful and interactive comments can help you stand out amongst the crowd. 
Be Innovative 
Following the same old patterns as everyone else is going to get you nowhere. That is why creativity and innovation are highly encouraged while marketing of social media. 
An innovative trend will create a ripple effect for you that can attract consumers towards your business.
3 – Get the Perfect Team 
As a startup, you might be deficient in resources; however, you mustn't compromise on the employees you hire. Get a small number of people who are as passionate about your startup as you are. 
Secondly, many entrepreneurs are under the impression that they don't need a team at all. They believe they can do everything themselves, and that is the biggest fallacy! 
Many things that require an entrepreneur's attention, so it is better to hire an expert for items that are out of your grasp.
Team Specific Tasks 
Develop autonomous teams and delegate work; a social media team can comprise of people who are continually producing good quality content, observing trends, and making improvements dynamically. 
This team must be focused on said goals and work towards it with consistency to achieve the desired milestones. 
Consistency 
The key to market your brand on social media is patience as well as consistency. Social media requires you to be coherent and persistent, and only through regularity, you will get the desired results. 
Assigning the tasks to a team can help you become consistent. Social media calendars can also help the teams to organise and sort their attention on multiple channels simultaneously.
Expansion 
Social media queries are coming throughout the day, and there must be dedicated people who are dealing with those queries. 
Social media requires constant attention, and people often underestimate this thinking; they alone can manage all the aspects. 
4 – Discover your platform 
There are several social media platforms, and as vital as it is to be present on most of them, it is essential to figure out the platform that suits your business the most. 
Every company has its target audience, and different types of people use every social media platform. 
Understand The Dynamics 
Different social media platforms are focused on different types of people and interests. 
For example, LinkedIn is more for the people who are seeking professional opportunities, while Twitter is focused on trends and news. 
Similarly, people using Facebook, YouTube, Snapchat, and Instagram have other purposes. Figure out your target audience and the platform that they use the most and target them by dominating that platform. 
You can also determine this using analytics and results for better targeting.
Develop An Approach Based On Business Type
There is a difference in approaches based on B2B or B2C marketers. 
According to experts, B2C marketers use Facebook (97%), Instagram (78%), and Twitter (57%). 
While on the other hand, B2B marketers use Facebook (91%), LinkedIn (80%), and Twitter (67%), and Instagram 66%. 
These trends make it easier for business owners to market your brand and work towards building a niche there.
5 – Relationship With The Audience 
Understanding the nature of your audience is one of the biggest keys to ace your social media marketing strategies. 
Micro-targeting enabled by social media, along with various tools, makes it easier for marketers to marrow down towards their audience. 
It is crucial to reach out to your audience and interact with them. 
Find Out Who They Are 
Market segmentation is essential to a successful marketing campaign; figure out your ideal consumer. Think demographics, psychographics, geographic, and behavioural factors. 
Campaigns run on social media platforms can help you filter out your target audience; analytical tools can shed light on the anatomy of your consumer.  
You can analyse the trends based on user interaction with your social media pages.
Consider the factors mentioned below to identify your audience: 
Age
Gender 
Generation type
Geographical location 
Expand Your Audience
Once you have identified your audience, you can use a lookalike audience to expand the customer base. 
Run pilot projects by increasing your reach and observe the behaviours to continue with your approach. 
Understanding why your customer is staying or leaving your website and social media can help you improve your strategies and areas of improvement. 
Multiple tools can help you analyse and monitor your audience for trends and conversations to market your brand.
Building a relationship of trust with your potential customers online is essential. 
By engaging with your audience online, you can build a meaningful connection. To develop a mutually beneficial relationship, it is vital to participate in your organic content to reply to them and proactively help them with their queries. 
Too often, businesses tend to ignore the input by viewers and ultimately lose followers. To develop a relationship of trust with your users, you must interact with them as well. 
Replying to individual comments on platforms like Instagram and Facebook can help your ranking and social standing.
It is essential to produce good quality visuals that are also aesthetically pleasing. 
Visual and image quality, as well as designs, plays a significant role in how your audience perceives you. 
For example, if I find a post on my feed with a typing error or a pixelated logo, I will immediately consider it to be untrustworthy. 
A business that isn't paying enough attention to its graphical content loses its credibility based on poor impressions. You must pay attention to the visual content that you are creating.
Conclusion
Startups face many challenges, but they have certain advantages as well. 
Social media marketing provides big and small businesses with an equal chance to reach their audiences and earn success. 
It is an excellent game-changer; startups can harness its immense potential to achieve great success. 
Previously, conventional marketing channels were limited and costly hence only the big giants with large marketing budgets could market themselves visible. 
However, with the boom in digital marketing, it has become more natural as well as competitive to stand out amongst the crowd and market your brand even with a small budget.