Digital marketing is a must these days, and yet many companies fail to recognise the importance of having a carefully built digital marketing strategy.
Sure, they have a Facebook page, they email their prospects on a regular basis, they have a website and publish content, but all these efforts are not aligned and unified.
The problem lies in a dangerous misconception that only big brands which have much money need and can afford a sustainable and worthwhile digital marketing strategy.
However, the truth is that by not having a structured approach, companies without a digital marketing strategy will merely go through their marketing budget without achieving much, and the worst part is that they are not even aware of that.
How could they be when they do not have clear goals and objectives, thus failing to take advantage of various metrics that will give them a clear insight into their performance?
Such sloppy digital marketing translates a lot of wasted opportunities and ultimately stagnation.
Here are ten warning signs that you need a sound digital marketing strategy.
1 – Lack of direction
Do you know what you want to achieve with every digital marketing tactic you employ?
Do you want to drive more traffic to your website?
Are you trying to generate more leads and acquire new customers, or you are focused on developing and strengthening your relationship with the existing ones?
If you are unsure about this, you will end up without clear objectives, which means that you will not be able to focus on your priorities or keep track of how successful your methods are.
If we bear in mind that 63% of marketers name lead generation as their top marketing challenge, it is clear that you need an exact plan for this task.
All this will not work without establishing what your goals are and being able to use analytics to see how effective your lead generation strategy is.
2 – You do not know your audience
Digital marketing is more sophisticated and personal than traditional, outbound marketing and the first thing you should do is define your target market.
Otherwise, your digital marketing will turn into a series of hit-and-miss attempts to reach your prospects and get them interested in your products or services.
What's important to understand is that different rules apply to digital marketing, and while traditional marketing heavily relies on blasting your message to as many random people as possible, digital marketing is highly scalable and measurable.
Measurable in the sense that you can fine-tune your email messages or social marketing media posts, tailor them for particular audience segments, and see how each campaign performed.
For example, identifying what your target audience's preferred channel of communication is, or when they usually open their emails, are details that can significantly contribute to the success of your digital marketing efforts.
3 – Your business is invisible on the internet
If your online presence is not strong enough, your competitors will steal your market share and put you out of business in no time.
You have to be aware that if your audience cannot find you on the internet, they will turn to your competition to get the products and services they need.
Again, having a website and promoting your business on social media channels will not do the trick if you do not have a digital marketing strategy in place.
SEO is crucial for improving your digital footprint, and to be able to take advantage of this strategy; you first need to build a bulletproof content marketing strategy.
It would be an understatement to say that all this is way complex for a regular SMB owner, which is why it is best to leave your content planning and optimisation to experts.
A B2B research and review platform 2Easy can help you find the best digital marketing agency to meet your needs, and as its name suggests it is straightforward to use.
4 – You do not have a UVP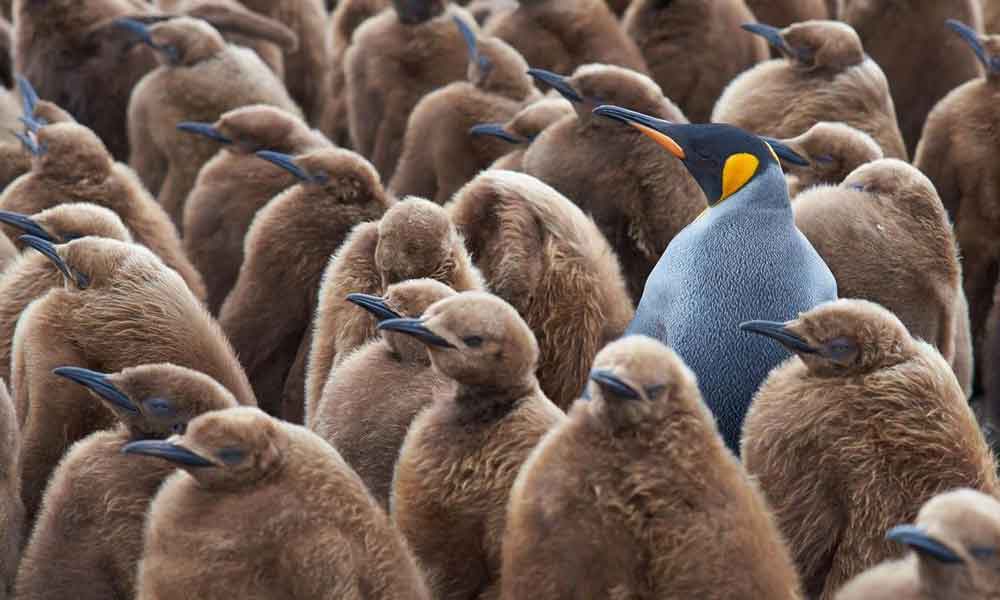 A unique value proposition is what makes you stand out from your competitors, and it explains your audience why they should choose you and not them.
If you have not defined your UVP, you will not be able to highlight all the benefits that your product or service offers.
Don't forget that your prospects have a particular problem that needs to be solved, and if you fail to let them know you have a solution for their pain points, they will not pay attention to your product no matter how great it is.
What you need is a well-structured landing page with a killer unique value proposition, that is the one that can be read under 5 seconds because you do not have much time to capture your prospects' attention.
Moreover, it is better to have a separate landing page with a UVP for every product you sell as that is the best way to help your prospects focus on its characteristics and features.
5 – Your digital marketing efforts are not aligned
One of the most important things for the success of your company is to have all your marketing and sales efforts aligned.
This means that you need to have a core, umbrella strategy which will contain all other individual strategies such as email marketing, content marketing, or social media marketing and keep them connected to each other.
There's a good reason for this because a good digital marketing strategy is consistent across all channels of communication.
Also, this centralised strategy allows members of various teams to cooperate more efficiently.
Aligning sales and marketing teams is one of the most significant challenges for any business and companies that managed to achieve this enjoy 36% higher customer retention and 38% higher sales win rates.
6 – Your digital marketing resources are scarce
This should be your wake up call because no matter how small your business is, you need to have a decent budget for digital marketing.
Many startups and SMBs are operating on a shoestring budget, and they believe that marketing is not exactly their priority, but this idea can nip their growth in the bud.
Don't fool yourself that you will acquire your customers and grow your business only by offering quality products and services.
That goes without saying, but you need to reach your audience and show them why they should opt for your company and that is where digital marketing comes in.
Although it is costly, it pays off in the long run.
For example, three-quarters of companies say that their email marketing ROI is excellent.
7 – Your search engine rankings are low
Search engine optimisation is essential for the growth of your company.
Yes, SEO services might be expensive, but the price you have to pay if your website is not optimised is much higher.
As you know, Google uses more than 200 ranking factors, and it is easy to make a mistake and be catapulted into the obscurity.
For example, duplicate content is a big no-no, together with keyword stuffing, and this is just the tip of the iceberg.
The top position in Google search results gets 33% of all the search traffic, while the first page scores 91.5%.
This illustrates how high the stakes are and why you should start seriously considering a digital marketing strategy.
8 – Your website is not mobile friendly
Mobile devices have become extensions of ourselves, and you can hardly spot a person that isn't glued to their mobile phone all the time.
Now imagine how someone who browses the internet almost exclusively via their mobile phone feels when they click on a website that's not mobile friendly.
They immediately leave, you can be sure of that.
So, if you want to keep up with the times and develop your business, your website has to be optimised for mobile since these devices are expected to represent 20% of total IP traffic by 2021.
9 – You do not use video in your marketing
Now, this is a severe oversight.
People love watching videos – and guess what?
They mainly watch it on their mobile devices which additionally explains the previous point.
This is why it is vital to start including this medium in your marketing efforts.
Yes, even if your target audience is not mainly young people and teenagers.
Namely, 59% of execs say that if both text and video are available on the same topic, they will opt for video.
In a similar vein, social media posts which contain videos are more likely to be shared, meaning that their reach goes beyond the initial target audience.
10 – You do not communicate with your customers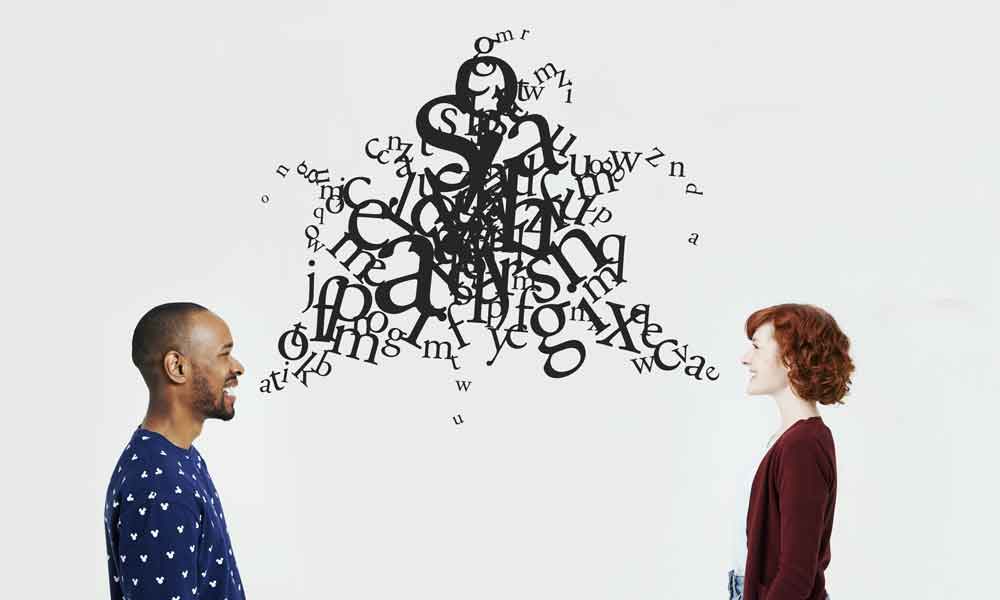 Keeping your prospects and customers engaged is extremely important.
Unlike traditional marketing which allows only one-way communication, social media gives you an opportunity to get in touch with your (as well as with your competitors') customers and understand their immediate feedback.
This way you will be able not only to hear what people think about your brand but also to communicate with them on a more personal level.
Don't be afraid of negative comments and complaints, because if you effectively address them and sort the issue out, they can even be beneficial for your reputation.
If you spot any of these signs, it is high time you developed your digital marketing strategy.
Although it is not an easy task, you should not shrink from the challenge because it can transform your business.
---
If you wish to discuss how we can develop your brand or provide graphic design for your product or business, email us: [email protected]
Inkbot Design is a Creative Branding Agency that is passionate about effective Graphic Design, Brand Identity, Logos and Web Design.
T: @inkbotdesign F: /inkbotdesign
---