25 Marketing Tips Every Business Needs To Know
Every business needs to be involved in some form of marketing—if not for their good, then for the good of their customer base. But no matter how much effort, money or time put into marketing, most businesses will fail. Why? Because while business owners might think that they understand marketing, they are clueless about what is required to market their business effectively.
If you are thinking about starting a business, you have probably already thought about how you will promote your business. One thing you may not have considered is the impact that the way you market your business has on its success. You can market your business in many ways, and choosing the right marketing strategy for your business can be tricky. This article will give you 25 marketing tips every business needs to know.
Look for Opportunities to Diversify
Looking at the world around you, you'll find that everyone is selling something. It doesn't matter whether it's a service or product; everyone is trying to sell something to you. For companies, this means they need to know what they are selling, whom they are selling to, and how to get their message across.
Diversifying your marketing strategy is a great way to ensure your efforts reach as many customers as possible. Diversifying is the key to reaching consumers everywhere. Suppose you want to reach people who live in different locations, speak different languages, have different beliefs, or even have different lifestyles. In that case, you must focus your efforts on those specific audiences.
What does this mean for the small business owner? Diversifying your marketing strategy means finding ways to market to different demographics, including men, women, teens, millennials, and others. It can also mean targeting a different audience in different places.
Your marketing efforts should include all forms of communication and marketing. This could include print, TV, radio, and online advertising, as well as social media, influencer marketing, or any other way to reach your audience.
Create a customer persona
A buyer persona is a short profile of a person likely to buy a product. This description is usually based on the information gathered through market research, such as surveys, focus groups, and interviews.
In traditional marketing, the company identifies its target audience and plans to sell to them. The buyer persona describes the characteristics of the people most likely to purchase the product.
It's not enough to create a buyer persona. Marketing must take that brief description and develop a strategy to reach this audience. That means knowing what appeals to these people, how they think, and what motivates them to buy.
The benefits of creating a buyer persona are:
It helps marketers understand their customers.
It provides insight into what works and what doesn't work in your product and your industry.
It helps marketers understand who will be most interested in your products and services.
Creating a buyer persona begins with collecting data on your target audience. This could mean surveying current customers, conducting focus groups, or observing competitors. Once you know what makes these people tick, you can use this information to craft an effective strategy.
Embrace Paid Social
Using social media, businesses can create a community of engaged customers and grow their business through word-of-mouth. Paid social is an effective strategy for driving traffic and conversions in the social sphere, giving businesses access to millions of potential customers.
Social media provides a unique platform for businesses to engage with customers and build brand loyalty. By creating a social space around their products and services, businesses can foster a sense of community and connect with their customers more personally.
The problem with many companies is that they only use paid social to target potential buyers. While this tactic helps generate leads and identify sales opportunities, it doesn't go beyond that. This approach is limited to promoting a single offer or product.
In contrast, you can use paid social to drive traffic and generate leads across multiple offerings. With this approach, brands can create a space to share news and information about themselves and their products and cultivate relationships with their followers. You can then leverage these connections to drive traffic and generate sales.
Paid social allows businesses to interact with their followers in real time. Through posts, comments, likes, and shares, businesses can encourage engagement, build loyalty, and cultivate a stronger relationship with their audience. This translates into more significant sales and higher customer satisfaction in the long run.
Promote positive word of mouth
Social media and search engines are crucial tools in the world of business. Word of mouth can significantly impact a business's success, and social media sites like Facebook and Twitter are practical tools for building your brand.
Word of mouth is often the first indicator that a customer encounters your business. It's the primary tool for judging a business and its products and services. Customers who are satisfied with your product or service will share the experience with their friends, family, and colleagues. This is known as "word of mouth", the most potent form of advertising.
In addition to building brand recognition and creating word-of-mouth, social media allows you to engage with customers in real-time and respond to questions and concerns. It also lets you track and monitor your site traffic and engagement to provide an excellent customer experience and grow your customer base.
As more people use social media to interact, using these platforms to promote your business is essential.
Nurture Brand Advocates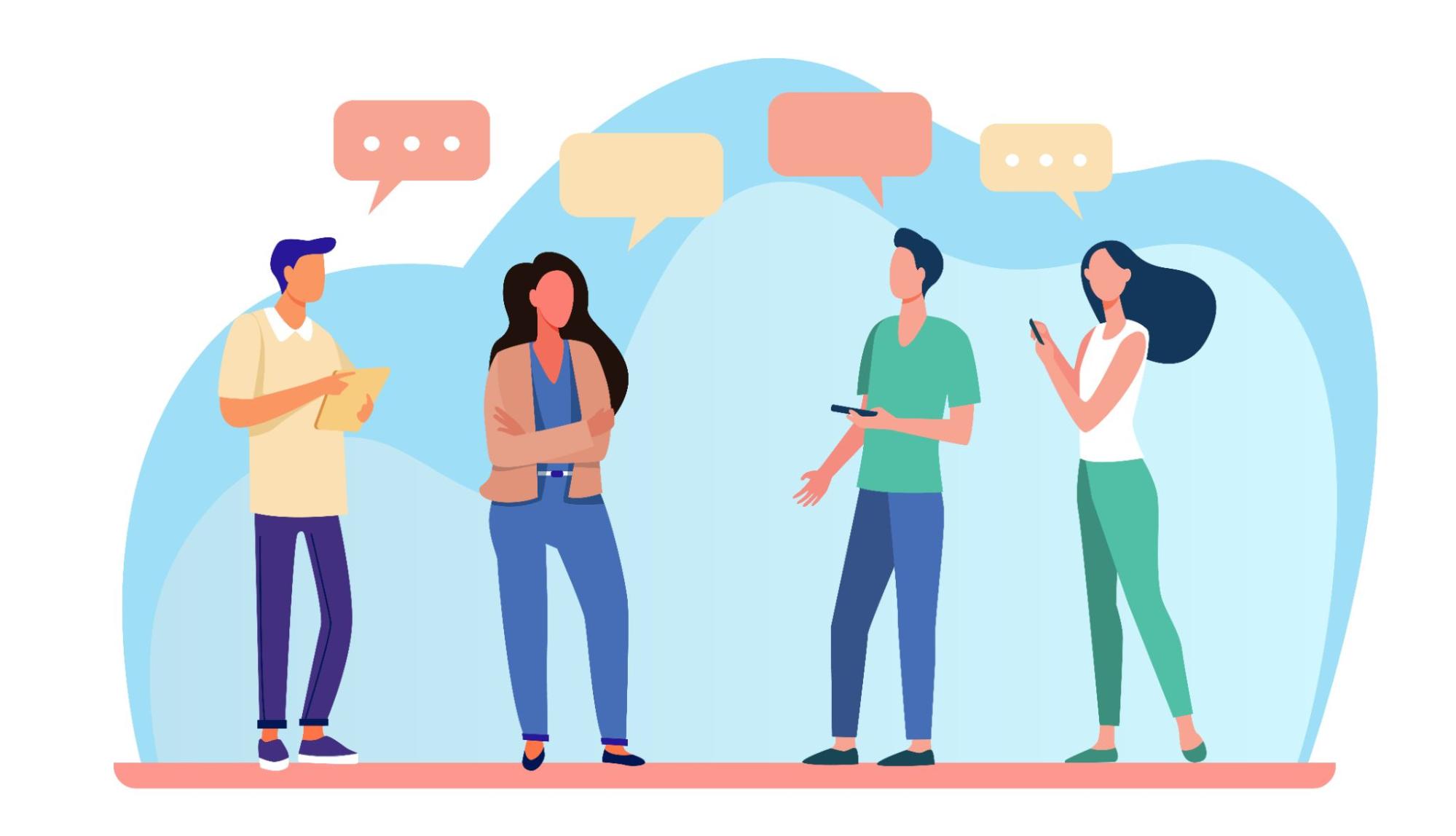 Brand advocates are a crucial part of any brand's success. By nurturing their love, loyalty, and trust in a brand, they become brand evangelists who will spread the word about your brand among their friends and family.
Nurturing brand advocates makes them feel cared for, heard, and respected.
But most of all, it's about understanding the person you want to connect with, what makes them tick, and what keeps them interested in your product. Once you do that, you'll know how to best connect with them, engage them, and earn their trust and loyalty.
Keep an Eye on Reviews
As a marketer, you probably have heard about fake reviews from your competitors, so why do you need to pay attention to them? Marketing is a tough job, and one thing that can kill you is bad reviews on various platforms. If you don't take note of them, you can lose out on potential leads, sales, and customers.
Fake reviews are everywhere. They are posted on Facebook, Instagram, Twitter, and even Google.
Fake reviews appear on review platforms like Amazon, where customers are given a platform to give critiques. This is called "review bombing", where customers are asked to give lousy product reviews.
Another type of fake review is "astroturfing", when someone uses social media platforms to create a company persona. They are also known as fake accounts. These people pretend to be real consumers, posting positive comments about the products and services they are trying to sell.
In recent years, more and more websites have been infiltrated with fake reviews, including popular review platforms such as Google, Yelp, Facebook, and others.
This problem has gotten so severe that many companies are even hiring teams or utilising review monitoring services to keep track of their feedback.
Constantly Optimise User Experience
Every time a person visits a website, they may not always return for the same reason. For example, they may come back for a product overview page, but if the user finds this page less relevant, they may skip over it and go to a different product page. Or, they may find a product page and read it but may be looking for a feature that is not mentioned.
Optimising user experience is crucial to update the website's content continuously. The content is the foundation of the website. If the content is not optimised, the website will appear unprofessional.
Every company can create content. However, it is the quality of the content that matters. Quality content will help create a positive impression of the company's services, products, and reputation.
You must write content professionally to attract more traffic. Moreover, to get more leads and customers, it is vital to have a professional logo, uniform design and fonts for all the web pages.
If your company has been established for long, there is a high chance that you already have a logo and fonts. If your company is new, there is no harm in creating a logo and fonts from scratch. It is advisable to have a design consultant review your logo design and fonts and advise on creating a better image.
Connect Online and Offline Strategies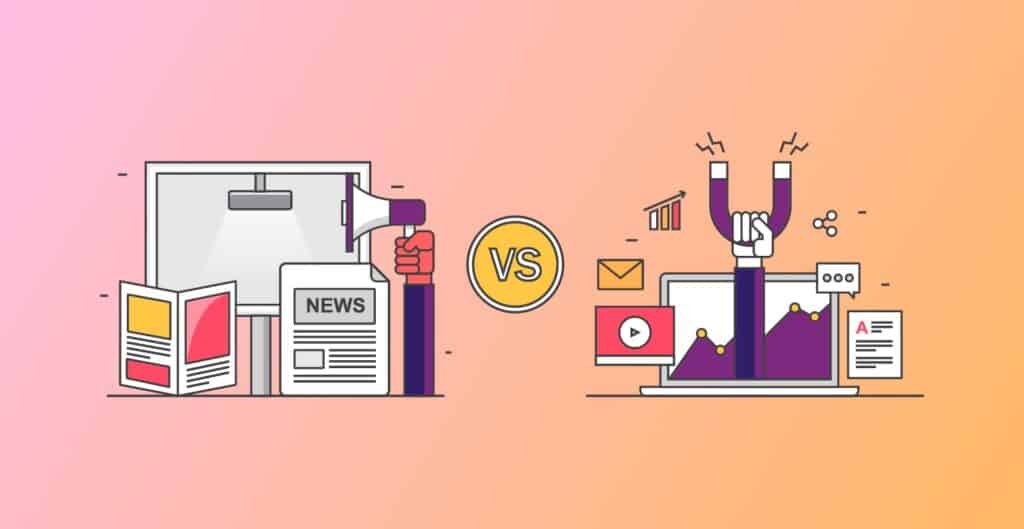 Offline marketing, or traditional marketing, involves print ads, flyers, direct mail, and other forms of advertising that you do in person. Traditional marketing methods can help you spread awareness about your brand, but they don't bring you closer to your audience.
You can also use traditional marketing to get your message out and measure whether it's working. You can track response and conversion rates and compare the results of various marketing channels to see what's working.
Online marketing, or digital marketing, on the other hand, doesn't require you to go out in the real world. Digital marketing involves SEO, content marketing, and social media marketing. These methods often reach your audience directly instead of spreading awareness through the general public.
Online marketing can be a lot more cost-effective than traditional marketing. Because there are no printing, distribution, or postage costs, you can focus more of your budget on creative content rather than the cost of running a campaign.
But with many companies using Facebook, Twitter, Instagram, and other digital platforms to market themselves, it can be tough to stand out. That's why you must use both traditional and digital marketing strategies.
Prioritise Authenticity
Your work genuinely resonates with others when you're authentic to your values and principles. You also gain a certain credibility and authority that can drive accurate results.
Most marketers focus on how to get more clients and how to sell more products. But what if you could get more customers and clients interested in what you're selling for the right reasons?
When you're authentic in your business, your message resonates with people who care about what you're offering. As you demonstrate your value and principles through your actions, people see you as a leader and will look to you as someone who knows what they're talking about.
When you're authentic in your marketing, people connect with you because you speak to them from your heart rather than your head. They feel that you're genuine and that your intentions are sincere. And when you are genuine and sincere, your message comes across with more impact and resonance.
When you're authentic in your marketing, you demonstrate that you care.
Build Partnerships
Suppose you've been doing internet marketing. In that case, you know that SEO, paid advertising, social media marketing, and other marketing channels have all exploded in popularity over the last few years.
But if you're trying to figure out how to implement these tactics effectively to drive traffic to your website, you might find yourself struggling to keep up with the latest trends. And you certainly don't want to get left behind.
Partnership marketing is the perfect way to ensure your company keeps up with industry developments and trends.
It provides two enormous benefits. First, you'll have a dedicated team of experts that can identify emerging topics, develop creative strategies, and manage your campaigns so they're always on target and effective.
The second benefit is that you'll work with internet marketing experts that complement your strengths. This will allow you to combine the knowledge and expertise of different marketing specialists to produce more effective and impactful campaigns for your business.
One recent study found that businesses that work with an integrated marketing strategy, using multiple marketing channels together, outperform other businesses by 300% or more.
Embrace Marketing Automation
Marketing automation technology provides an integrated suite of tools marketers can leverage to drive conversions, engagement, and revenue growth. Building beautiful websites or having fantastic content on social media is no longer enough. Today's savvy marketers must integrate various technologies into their marketing strategy to succeed.
Marketing automation technology combines the latest tools and tactics to help automate repetitive and time-consuming tasks, freeing up your time and resources to focus on what's most important to your business. It's designed to help you deliver relevant, personalised messaging to your audience in a way that's consistent across your entire marketing strategy.
Social responsibility is good business.
It's a fact. We live in an increasingly connected world, where every touchpoint is part of a larger narrative. Your brand's reputation is increasingly reliant on the people it interacts with. Whether it's social media, direct mail, or even the design of your products, the success of your brand is primarily determined by how consumers perceive it.
There's much bad news out there, so the more you can do to counter negativity and show what you're made of, the better. If you're an ethical company, this is much easier than most people think. For starters, most businesses already make positive contributions to the world. And in today's consumer-driven marketplace, there are always people looking for companies genuinely willing to step up and be great, no matter the cost.
You can do your part as a marketer by championing the causes you believe in. But don't just go through the motions – make it your passion and drive your marketing.
Remember Inbound Marketing
Inbound marketing has been around for a long time. It was the first form of advertising to be used by companies. Inbound marketing is an integral part of any marketing strategy. This is due to its ability to increase traffic and sales.
Today, inbound marketing is known for its ability to increase the quality of customer interactions. This is because inbound marketing focuses on building trust and relationships with customers. This allows companies to create a stronger connection with potential customers and get them to buy products and services.
The best part about inbound marketing is that it doesn't cost as much as other forms of advertising, such as television. It's also practical because it increases the number of leads and sales from a marketing campaign. In addition, inbound marketing is free from the limitations of traditional marketing.
Inbound marketing is not limited to a particular company or industry. It is a marketing tool that a company of any size can use. It makes businesses more visible to the right people at the right time.
Inbound marketing uses content to increase customer interest and engagement. The primary purpose of inbound marketing is to encourage customers to visit a website or other online service. The best thing about inbound marketing is that it does not limit companies to just one type of content, such as ads.
Create short-form videos
You can use multiple platforms to create video content, whether for social media, email, or websites. However, some are better suited for specific purposes than others. For example, posting short-form videos on YouTube is a great way to attract new customers. YouTube can deliver the content right to viewers, who usually have less than 30 seconds to decide whether they want to watch.
On the other hand, a long-form video might work better on your website or blog. This type of video has a chance of being shared across other social channels, increasing its reach and audience size.
Video marketing is one of the most effective ways to promote your business and engage with customers. But how do you know which kind of video will be more successful for your brand? Here are some tips to remember when choosing the best platform for your video content.
Let customers hear from you
People tend to trust people over websites and social media platforms. This means that if you speak positively about your product or service, it becomes easier for potential customers to convert.
A simple way to do this is to let your customers ask questions about your product or service. This allows you to speak to them personally and creates an easy way for your customers to give feedback.
Customers love hearing from people who are happy with their experience and willing to share positive feedback. You may have a large audience of potential customers if you are a retailer. A survey from an online platform found that 93% of consumers read customer reviews before buying a product.
Tap into your networks
By tapping into your networks for marketing, you can reach a wider audience and grow your business. Here's how to get started.
If you've spent time on social media, you've probably been in touch with friends or family members who share your interests. Chances are, if you're looking for customers in your niche, they're likely in your network too.
You must identify various marketing methods to reach your ideal customer base. However, it's important to remember that a successful campaign will be the culmination of several components.
Make your product sell itself
If your product is perfect, your customers won't need any convincing. But if your product is terrible, they'll try to find someone else to sell it for them.
Marketing your product is always challenging, and you want to ensure it sells itself. This is where marketing comes in. It would be best to tell people why your product is better than your competitors.
How do you do that? The answer is to create value for your customers. People will buy from you when they realise your product will help them improve their lives or solve problems.
But it doesn't matter whether your product will solve their problems – if it doesn't solve their problems, they won't buy it.
Value means having something special or unique that makes your product better than the competition. It is your product's value that creates value for your customers.
Value isn't the only thing that makes a product special. Other things make your product unique. They might be features, benefits, characteristics, or even price.
But how do you decide which of these attributes is most important?
This is where the marketing strategy comes in. You'll need to analyse your product's strengths and competitors and use that information to determine the most valuable product to your customers.
Focus on results
Marketing is about telling a story. If you are marketing for your business, you must focus on results. You have a lot of different things going on in the world of marketing, and that is ok, but you need to know precisely what you are trying to accomplish before you start.
To drive your marketing efforts, you need to know that your audience is looking for a specific message and searching for solutions to their problems. This means you must start clearly understanding what your audience is trying to achieve.
Then you need to understand how that specific message will resonate with them. Once you have determined this, you can create the content and deliver the message that resonates with your audience. This is where most people get stuck. However, they think they know what the audience wants but are wrong. They do not know what their customers want until they ask.
This leads me to the next point; you need to listen to your audience. What are they looking for? What is driving their search? Do they know that they need to look for a solution? When they do find the answer, what is their emotional response? You are ready to move forward once you know the answers to these questions.
Make magical memories
Regarding marketing, some people assume the magic lies solely in the strategy, while others believe the magic is entirely in the product. We know that the product and marketing strategy are the backbones of any successful business, but combining the two creates a magical memory.
When creating a magical memory, strategy is essential – you must have a plan. However, your plan isn't just the strategy itself but how it is implemented. You need to understand the end goal and how to make it happen. The magic is found in the execution, which means having the right skills and resources to implement your plan. You'll fall short of your goals if you don't have the tools.
For us, magic is what we do with a brand – how we connect and interact with our audience and how we connect with them emotionally, inspiring them to engage and become a part of the journey. This is what makes marketing magic, and it's what our team is committed to achieving every day.
We know the difference between grand strategy and effective implementation and work hard to ensure we don't miss out on either. At the same time, we also understand that without the products, there wouldn't be a marketing campaign. And without the marketing campaign, there wouldn't be a magical memory.
There are many different ways to get to the same point. But when the journey is magical, combining strategy and product creates that feeling.
Anticipate your target market needs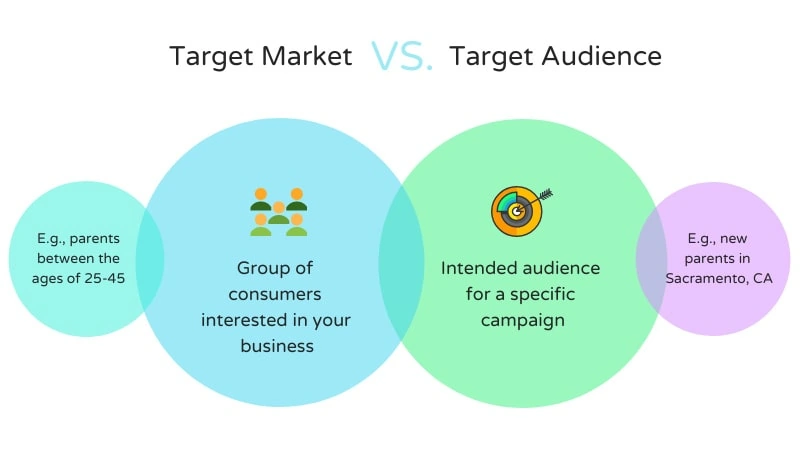 When marketers set out to find a product for sale, they're typically looking to attract customers who fit within the parameters of their target market. For example, marketers for clothing would look for people with a particular style, colour, and size range. If your target market is interested in buying clothes for work, you can be sure that your products appeal to them.
The same logic applies when creating a marketing strategy for a new business, nonprofit, or political campaign. Considering their interests, hobbies, concerns, and other demographics, it's a good idea to think about your audience ahead of time. This way, you can tailor your marketing messages specifically to the people who matter most to you.
Make your product exclusive
Why should your product be exclusive for marketing?
In this case, the answer is obvious – to promote your company and to get your brand known by potential customers.
The question is – is it possible to do this without a high price tag? Of course, it is.
For many business owners, the main reason they decided to become independent merchants is to offer their brand unique and exclusive products.
If you look closely at this type of company, you will realise that most of them sell their products exclusively.
In some cases, this exclusivity is not a big deal at all. Take, for example, the case of the luxury fashion brand that sells exclusive handbags for women. It makes sense that its exclusive product is sold only by its brand. However, in the case of other products, you will realise that it is not easy to create an exclusive version of your products.
Creating something unique and exclusive to your brand can cost you a lot of money. That is the reason why you need to carefully consider whether creating exclusive versions of your products will bring you benefits or not.
Control supply and demand
Supply and demand are fundamental economic principles we see everywhere. When people get thirsty or hungry, they are motivated to buy more. Similarly, when supply rises, the price of a product tends to fall.
In terms of marketing, this means that if you control supply, you also control demand. If you do your job well, you can build an audience and generate high interest in your content. This attracts attention, which drives people to want to know more about you and your business.
Controlling supply also helps create positive word of mouth and ensure your customers are happy with your product or service.
It's possible to artificially manipulate supply and demand by creating scarcity. This is often the case in marketing situations where products are sold through limited release or are only available for a limited time. However, in many cases, you can control supply and demand naturally.
Work with influencers
A significant benefit of using influencer marketing is the ability to tap into the social graph. Influencers can reach their followers, and their followers can reach the influencer. They can share and comment on the content of the influencer. By tapping into the social graph, you can reach a targeted audience.
Influencer marketing is a way to engage and build relationships. You can uniquely reach a targeted audience. For example, someone may be looking for a new pair of shoes. They search on Google, and their favourite shoe retailer is listed on the first page. The influencer will likely notice the product listing and may comment on the post to help drive traffic to the retailer.
The ability to generate organic traffic is another benefit of influencer marketing. When influencers are asked to share your content, they can help drive traffic to your site.
Think about how to get your audience's attention
We live in a world of constant stimulus. We are bombarded daily with advertisements in every form and messages through all forms of media.
So many things bombard us with the same message. How do we know which message to listen to?
To market your business effectively, you must develop a strategy for attracting your audience's attention.
You must first decide what type of person you want to attract. Are you targeting women, men, teenagers, older adults, or those in a specific economic bracket? Once you decide on your audience, you must create a compelling message. This message needs to be clear, concise and delivered in a way that gets your audience's attention.
Produce an unforgettable experience
Your marketing should never be about you. Marketing is all about connecting and building relationships with customers. Marketing is all about communicating your vision. And most importantly, marketing is about service. Marketing should be about delivering a great product or service that customers will love.
Many people don't realise this. They think that the sole purpose of marketing is to produce the following big product. They think the job of marketing is to promote themselves and create the next big buzz. But marketing is about much more than that.
You know your product will sell if you do an excellent marketing job. This is why we spend so much time on our website and social media and why you'll see us constantly engaging our customers and talking to them online. We want to be available to answer questions, give recommendations, and respond to comments. That's the best way to build a relationship with customers and get them to fall in love with our products.
When you think about it, it makes sense. A good marketing strategy is like a good movie. You can watch a movie over and over again without getting bored. It's fun. It brings you to a place where you feel happy and excited, even if you didn't like it the first time.
And that's what you want to happen with your customers. You want them to come back to your business. You want them to talk about you. You want to connect with them on a personal level, and you want to have them fall in love with your products or services.
There's nothing wrong with marketing your product. It would be best if you did it. However, if your primary motivation is selling more units, then you're missing the point of marketing.
Wrapping Up the Marketing Tips
The most important thing is ensuring you're doing what you enjoy.
A business without passion will always fail. But you don't have to be a genius to understand that the internet has made marketing much easier than it used to be.
You'll need to take a few steps to get your brand noticed and keep it there. Here are some marketing tips that will help you get the ball rolling.
I hope you found this article helpful! Please leave me a comment below if you have any questions.
Thanks for reading!