How To Use Influencer Marketing To Promote Your Events
Marketing is a fascinating and frustrating thing. Just when you think you understand it, it changes. Even marketing masters and veterans alike continue to learn new things.
Today's lesson is how to use influencer marketing to promote your events.
Social media has paved the way for quasi-celebrity influencers to forge a career for themselves online.
Their status and authority in a field make their personalities valuable marketing tools for brands.
Whether you're a happy convert yearning to learn more or a cynic seeing what the fuss is about, this guide will give you the lowdown.
Discover who they are, why they're essential, and how to utilise their platform to promote your events.
What is an Influencer?
An influencer is a person with the power to influence the purchasing decision of their audience.
But what do they do? Influencers collaborate with companies to advertise products, events, and more. They do this by posting original content online about what you're trying to promote.
For their work, influencers are usually paid with either money, free products, free event tickets, or exposure.
One of the biggest misconceptions held by older media or people who don't engage with online culture is distinguishing the difference between celebrities and influencers.
They do share some characteristics and functions, but they are two distinct roles in our modern world.
As for types of influencers, well, new ones are popping up every day.
You'll have influencers for gaming, cooking, healthy living, travelling, reading, fashion, to parenting apps like Mumli. And as for platforms, well, you'll get influencers on all of them.
Why are influencers important?
This new ecosystem works because the influencer's audience trusts them as a person. Just like that, if the influencer believes in the product, the follower then believes in the product.
It might even be the case that a follower aspires to be like the influencer, so the product becomes an essential purchase in their eyes.
Statistics show that 49% of consumers consider influencer recommendations.
And that is modest compared with the statistics for millennials, with over 70% of them trusting influencers over celebrity endorsements.
Traditional celebrity endorsements and advertising are jaded and transparent to younger audiences.
Influencers are more like the average person; they're more relatable, and therefore, more trustable.
You also have to consider the cold truth that people block ads these days. Consider that you're probably using an ad-blocker right now while you're reading this.
In this new world, you need to be on your toes to new ideas, and influencer marketing is one of the hottest ones going right now in almost every industry.
The bonus of choosing the influencer is that it could get your brand access to an untapped audience.
As they engage with your event or product, there will be followers who will be introduced to you that previously might not have heard of what you do.
Which influencer is right for your brand?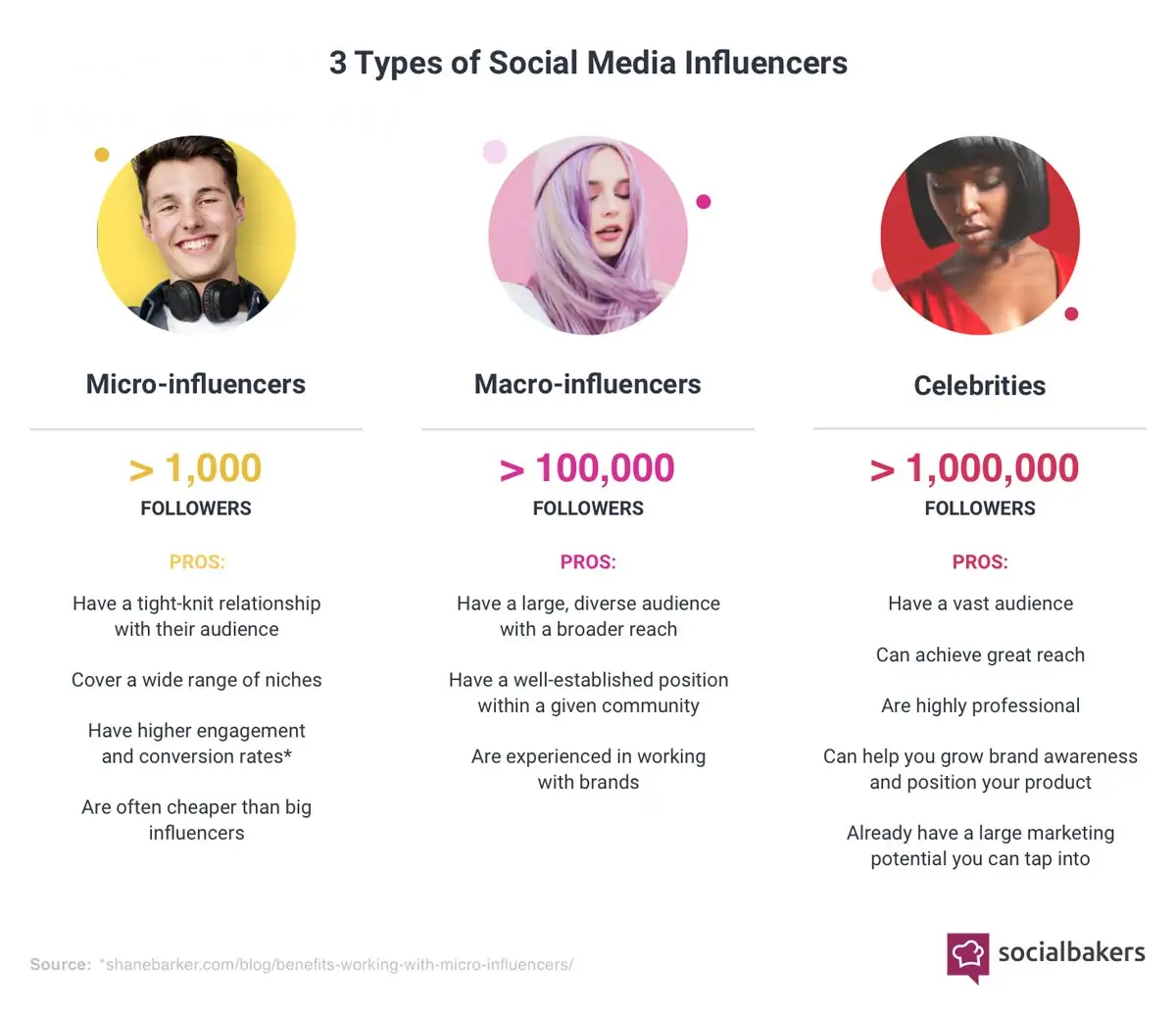 Like with any decision for your event and your brand, there needs to be a match. It has to make sense for an influencer to be present and for them to be talking about you.
The first step is to know your customers. How old are they, what do they do, what do they like?
The better you understand the person, the closer you are to satisfying them. That being said, it's easier said than done.
Here's the thing, you also need to match your desired list of targets with your budget. The influencers game is big business, so you might not afford some of the fees requested by the most popular ones.
So, you need to address your budget and think about what you can offer.
Is it money? Do you have a valuable product you can exchange for the services of an influencer? Perhaps Expenses including flights and accommodation?
And at the end of the day, maybe a free invite to your event would be enough to lure prospective influencers.
And speaking of budget, sometimes, less is more.
Sometimes it's better to have substance over flash.
So let's have a word for the little guys, the micro-influencers. A micro-influencer is someone who has anywhere between 100 and 100,000 followers.
Because here's the thing, more followers don't necessarily mean more influence. A study showed that micro-influencers are 85% more effective at driving engagement than +100,000 influencers.
What's more, your micro-influencers are more likely to have a more niche area of expertise as opposed to being famous for being famous. And depending on the nature of your event, that could be of use to you.
But then again, big names are big for a reason. Big names pull in big numbers.
That's why Kendall Jenner gets paid upwards of $250,000 for a single post on Instagram. So as you can see, it's a growing and diverse field, and only you can know what's best for your event.
And when you finally figure it out, you might be at a loss as to where to find them, but thankfully, help is at hand.
Some agencies manage influencers and will help pair you with the right person. You have big names like IMA and Engage Hub, two global marketing agencies that utilise influencer marketing.
Then you have agencies like The Room who is more of a matchmaking site. Their goal is to pair you with someone excited about sharing your story, giving you the authenticity associated with influencer marketing.
Alternatively, you could approach Spacehuntr, a fully integrated online platform to book and manage corporate events.
Spacehuntr is a good option if you want to tap into the popular local influencers. Their local city experts will be able to give you the lowdown on what's going on in their city and who could be the perfect local influencer for your event.
Working with an agency or local experts is a smart idea because it saves you time to work on other things. And secondly, their expertise could save you from poor partnerships.
For example, if you're hunting down an influencer for your event off your own back, you need to be aware of things such as fake followers.
Yes, an influencer can inflate their follower count – and thereby their influence – by buying fake followers, likes, and shares.
To figure it out on your own, you have to do some light digging. Look out for generic comments and profiles with little to no posts, information, photos, or friends.
If it doesn't feel like a genuine person, they're probably not.
This process is just like any other business relationship. Do your research, do your checks, and trust your gut.
How to make a content plan with influencers?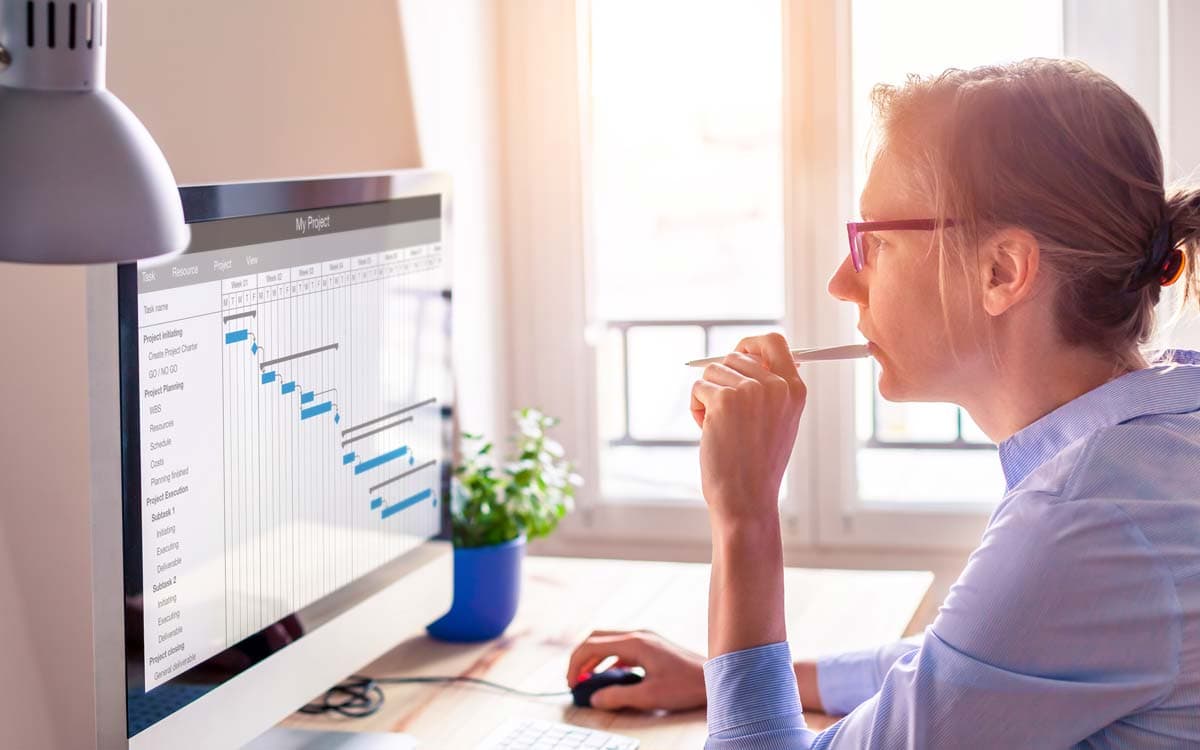 Making a content plan for your influence marketing is good for you and good for the influencer.
It all begins with understanding what your company and your event are all about. Then you can start to make targeted, authentic content aimed at target audiences.
This is important because there is so much content out there. It gets flung into the void if it's not on target.
Then again, if you post too much, you can become oversaturated in the industry and alienate your audience.
1. Creative collaboration
It's essential to have a good relationship with your influencer collaborators. Asking for their input will nurture that good faith and a sense of goodwill.
And also, to be in this position, someone has to know what their audience likes and wants, so their opinion is, of course, precious. Influencers rarely get to the position they're in by accident.
It's important to know that they will have their way of doing things. The more accommodating you can be to their style and working method will cultivate a greater working relationship between you.
What's more, if your collaboration feels more heard and involved, they might be more motivated in delivering better results for your partnership.
And if your influencer partner is more involved, their collaboration will be more authentic at the end of the day, which is the crux of their appeal in the first place.
2. Building Pre-Event Hype
Even before your event begins, a goal is to be building suspense and desire for what is coming. This generates a good feeling about your event, but more importantly, it will lead to more ticket sales and customers.
If your influencer produces content illustrating their excitement for your event, that will be contagious for their followers. This says to them under no uncertain terms that this is an event they have to be at.
Another way to create a buzz about your event is for your influencer to release updates, news, and surprises. Whether it's guest speakers, prize offers, or just exciting updates, a couple of posts could push sales through the roof.
What's more, this kind of content will come across as more sincere than shallow paid partnership posts, which are all too easy to see through.
3. Make your event visually appealing
This might sound condescending because who doesn't want to make their event visually appealing? We mean this in the context of the modern online world.
We live in a world of selfies now, where images and visuals are innately ingrained into our everyday lives.
This could be through being big, bold and flashy. Think of spectacular light displays at a music festival like Tomorrowland.
Or, it could be a stroke of ingenuity like the NBA returned from COVID-19 with their virtual wall of fans.
On competitive platforms such as Youtube, Instagram and Twitch, where most influencers ply their trade, you need to stand out. In other words, make it selfie-friendly and make it hashtag optimal.
4. Authentic participation
As we know well by now, if an influencer's audience sees a person having fun at your event, they will associate someone they admire and aspire to with your brand.
For example, if your event is about gaming, having them actively engage in a challenge could be a strong example of meaningful engagement.
If they're a Youtube cook, they could do a cooking workshop. Perhaps if they're a writer, they could do a short reading that interests targeted audiences.
If you allow your influencer to do what they do best, they'll shine all the brighter, and at the end of the day, that's what attendees will most likely pay to see!
If you can offer prospective attendees the opportunity to interact with your influencer, it could boost ticket sales.
Perhaps you could set up a Q&A session as part of the partnership package; that would certainly be an incentive for the influencer's followers to participate in your event.
Authentic participation is essential because a passive mention of your event on their social media channels could come across as a transparent advertising deal.
But authentic participation says to the influencer's followers that this is an authentic stamp of approval on your event.
5. Posting after the event
As the old saying goes, strike while the iron is hot. Momentum is a precious thing.
First of all, sharing the content, they've shared shows solidarity and faith in their work, thereby hopefully nurturing your relationship for future successful influencer marketing.
Secondly, it also says to other prospective influencers that you could be an excellent company to work for. But more importantly, if you and your influencer partner continue to talk about your event after it's wrapped up, it makes a lasting impression on your target audiences.
It will keep you and your event in people's minds long after it has concluded.
Wrapping up on How to Use Influencer Marketing
So there you go, how to use influencer marketing to promote your event to potential customers.
The industry of corporate events can be competitive, and we hope the knowledge above can give you the edge you need to succeed.
Of course, all this would have been unimaginable not so long ago. By that logic, it's inconceivable to imagine future developments in marketing.
All that we know is that we'll be ready to master them when they come.