Content Creators: Who They Are & What They Do
Content creators, also known as "content producers", are the people who create content, such as videos, articles, and podcasts, for the web. They're often freelancers who are self-employed and produce their work.
Content creators are the people who create the content that helps to tell your story. They do it in several ways, but you will often see the following terms: content writers, content marketers, content developers, content editors, content producers, and content strategists. They can also be called content creators. Whatever name you call them, they are the people responsible for helping to create content for your blog, social media profiles, website, newsletter, etc.
We all know how important it is to have great content in our business, but we all struggle to know how to create it.
This guide will look at the types of people who create content, their roles, and what they do. We'll look at the people who create the content for us, the content creators, and the different types of content they create, including blogs, videos, podcasts, ebooks, etc.
Then we'll look at content creators' roles in our businesses and how they are employed.
What is a content creator?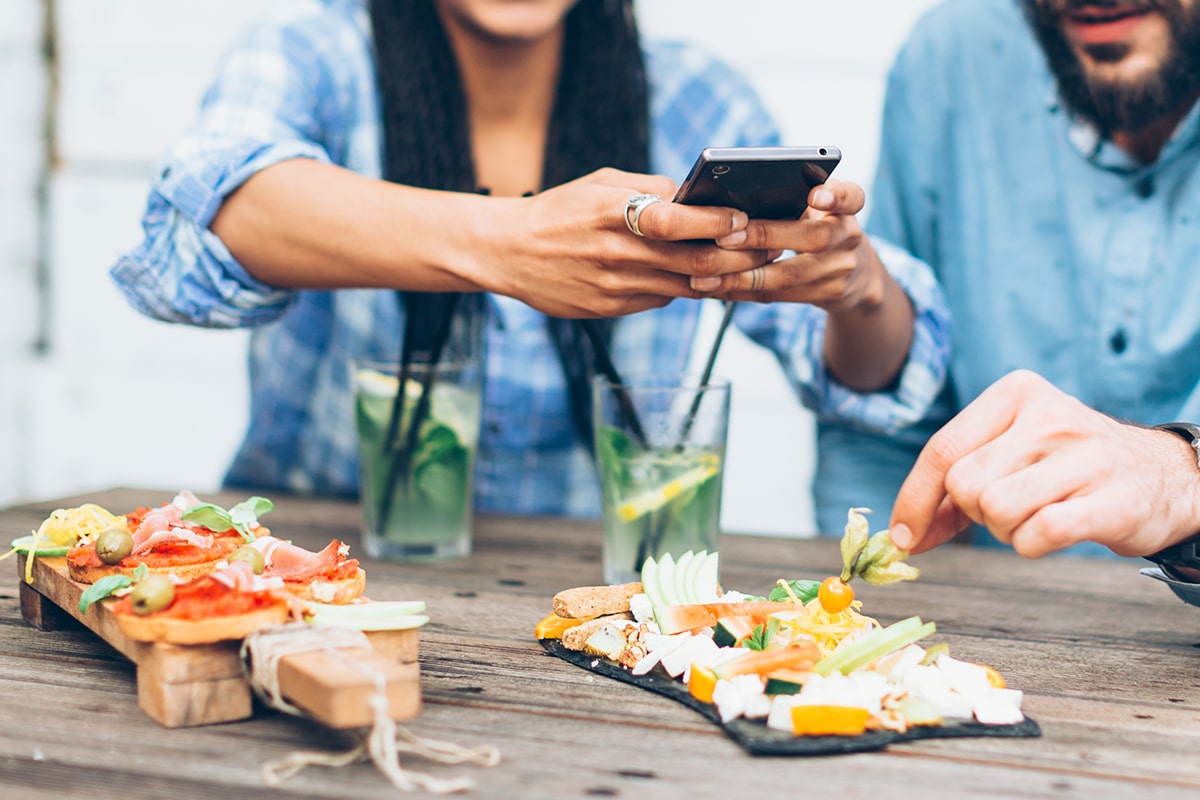 We've all heard the phrase, "content is king". But what does that mean? For this post, a content creator is someone who creates content, whether in the form of text, video, or audio. A content creator may write about the latest news, create tutorials and videos, or produce podcasts.
Content creators work hard to create valuable, original content that others enjoy consuming and sharing. This could be through social media, blogging, or posting on YouTube. Content creators often are self-motivated and do it for the love of it, as opposed to making money from it.
There are plenty of content creators, but what is their demographic? If you're wondering what they look like, the most common age bracket of content creators is 20 to 39.
This age bracket is typically the prime years of their lives, and they're busy. The reason why?
As millennials, we juggle many things, including our education, careers, relationships, and families. We're working harder than ever before, and because of that, we have less time to dedicate to creating and sharing our content.
Our generation is also known for being lazy. The saying goes, "If you want something done, ask a busy person."
It's easy to think that content creators in their 20s are young and naive, but that's not the case. Some successful content creators in their 20s also do it because they love it and want to make money.
So, what are the best types of content that content creators should be focusing on?
Well, first of all, they need to focus on producing content.
The best content to consume is produced, not bought. Buying content will always cost more than creating it yourself. So, the best way to generate content is by starting a blog, creating podcasts, or filming videos.
Once you've started producing content, you'll want to focus on creating content that resonates with your audience. This means that your content must be unique, helpful, and valuable.
And while your content is your best marketing tool, it's not the only one.
Other ways to promote your content include:
Creating content that connects with your audience
Engaging in social media and engaging with your followers
Using SEO to get the most exposure from your content
Producing content that you can share on other platforms, such as LinkedIn, Facebook, Instagram, and YouTube
Once you've mastered the art of producing and sharing content, you'll want to start promoting it.
This includes sharing your content on social media, using SEO to drive traffic to your website, and adding it to your email newsletter.
For your content to resonate with your audience, it must be helpful and valuable.
Usefulness is simple. If it isn't helpful, then it isn't beneficial.
What's the difference between a content creator and an influencer?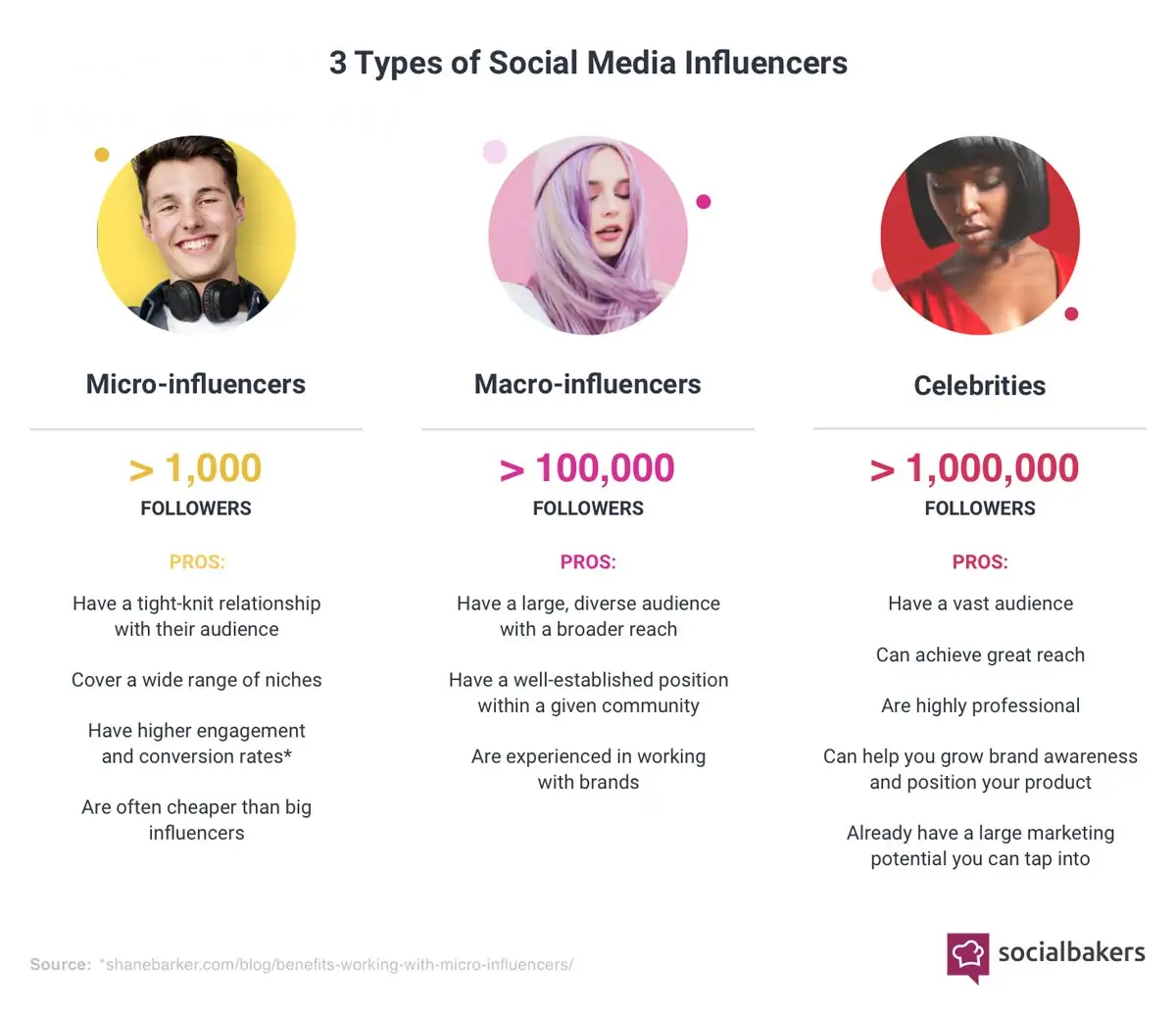 Both types of social media users share information to reach people. However, while creators are self-identified by their audiences and seek out interactions, influencers have followers because they're already known to those who seek them out.
It's important to note that influencers and content creators don't always overlap. Influencers are typically celebrities and well-known figures who attract attention with their opinions and content. In contrast, content creators are ordinary people seeking to share their ideas with others.
In both instances, choosing the best platform for your goals and audience is essential.
Influencers
Influencers are often well-known figures who have amassed a considerable following on social media. They frequently create videos or posts that offer their followers tips, advice, and other information. Because their followers trust them, influencers are generally more valuable to businesses than creators are.
Businesses often sponsor influencers' content, which allows the influencer to spread their message and increase their reach. In turn, influencers can share revenue with the companies who pay for this access.
Content creators
Creators are ordinary people who share content on social media to raise awareness and build their brand. They may create videos, write articles, or post photos. Content creators also may accept sponsorships or advertising deals to support themselves financially.
While both creators and influencers have value, creators are more accessible to the average person, so content creators' value tends to be higher. It's also important to consider whether the audience for the content is local or global. For instance, a creator who specialises in a local market has greater reach than an influencer who targets a global audience.
What does a content creator do?
A content creator can choose to work on her content or collaborate with other content creators. In either case, they're responsible for bringing their voices to the conversation, adding to the community of voices online.
When you think of content creators, what comes to mind? Is it writers, photographers, and video producers working together? Or do you imagine them working individually?
Content creators often work independently but are experts at doing their own thing.
They may produce content for their personal use, or they may produce content for organisations. For example, a social media manager might manage a company's social media presence, while a marketing director may create content for the company's website. A content creator may also be a journalist who writes a news piece or a copywriter who creates a blog post.
The content created by a content creator is sometimes called their creative output.
It's essential to consider the types of content that you want to create. Do you want to write your own story? Are you passionate about a topic? Are you interested in collaborating with other content creators?
How to become a content creator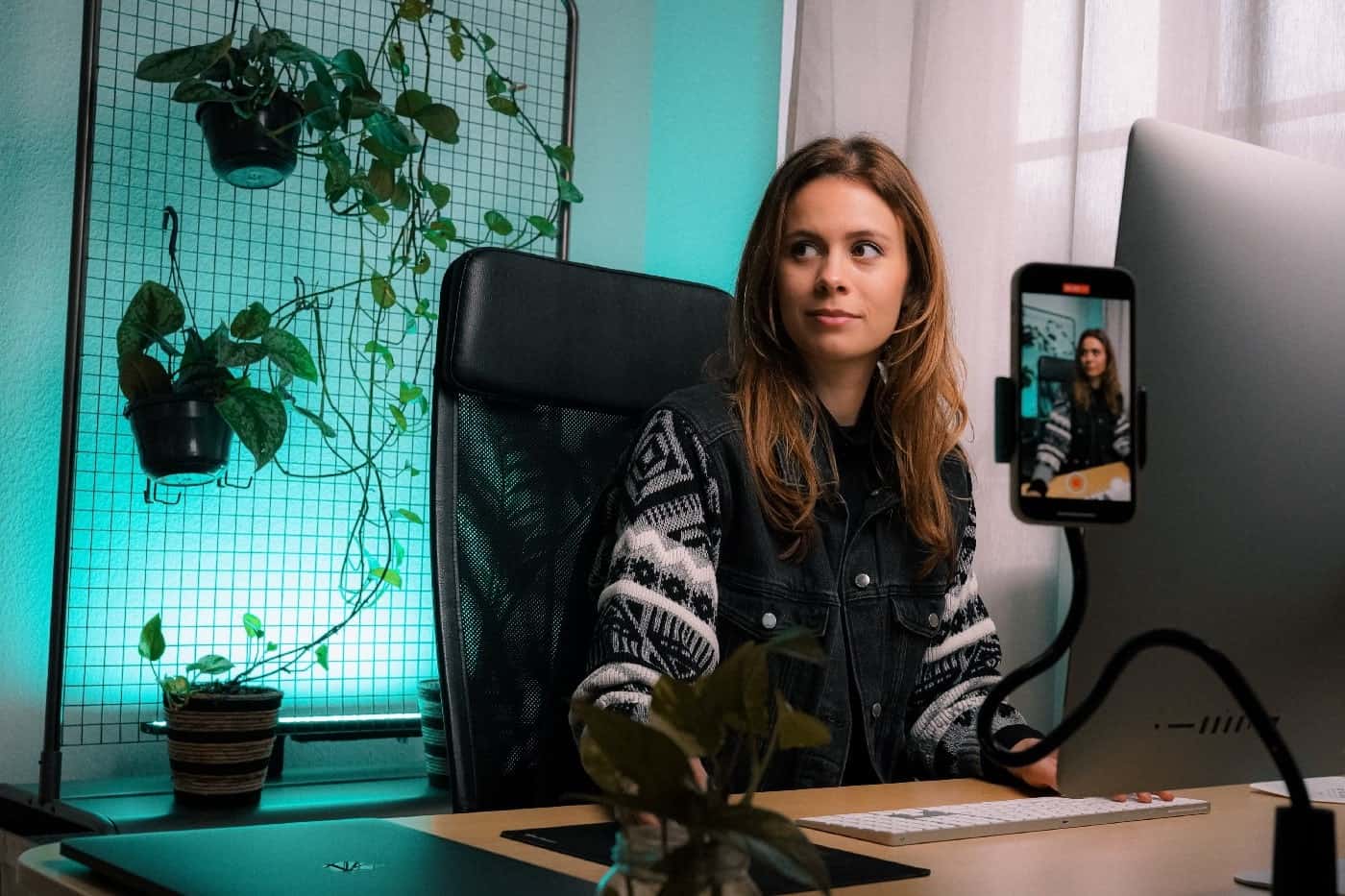 Content creation is a great way to generate passive income. If you have a knack for writing, creating videos, photography, or graphic design, these are all great options for becoming a content creator.
But first, you need to decide what you want to do. Do you want to produce content for your blog or a business you're building? Are you looking to create video tutorials for your YouTube channel or sell merchandise on Etsy?
Whatever the case may be, you should get clear on what your goals are first. You can start by answering questions like:
How much time will I devote to this project?
What type of content will I create?
How much money will I earn?
What skills will I need to develop?
Do you already have any ideas about what content you want to create?
If you do, go with that and see where it leads. You may want to look for an affiliate program or partnership opportunity with another company that creates content that aligns with what you love. This way, you can join their team and help support their mission without having to produce your content.
If you're new to creating content, however, there are many ways to get started. If you're a blogger, you can create original content on your site, write for other blogs or websites, and build relationships with influencers in your niche.
If you have a photography hobby, you might consider selling your photos on stock photography sites or through platforms like Shutterstock.
If you're a graphic designer, you might consider producing your print products or designing business cards, flyers, and posters for clients.
You don't have to go it alone. There are plenty of opportunities for collaboration and networking in your industry. Start by looking for groups or communities in your area or online that share your interests.
You can also turn to freelance websites like Upwork or Freelancer.com to find people willing to pay you to create content for them.
If you'd instead create content full-time, you can look for a freelance writing job or a work-at-home position that aligns with your interests.
Once you've determined your goals and found some projects that align with your passions, it's time to put your creative skills to the test.
Start by creating a series of content related to your selected project. If you're writing about a topic you love, connecting with readers and sharing your content will be easy.
Next, you'll need to consider the best format for your content. Do you have any expertise in this field that you could share? Maybe you have a graphic design background or are a trained musician. If so, you can start sharing your talent on your blog, website, or social media pages.
It's also possible to sell products or services on sites like Amazon or Etsy. Many people make a living on these platforms, so monetising your creative skills and turning your passion into a profitable venture is possible.
When choosing a product or service to sell, make sure it's something you can genuinely stand behind. You'll also need to find a supplier that sells the products in your size or colour. For example, if you're a skilled seamstress, you might find a fashion boutique that needs your help to assemble clothing.
Another option is to use your creative skills to produce your merchandise or sell your items. Whether you make t-shirts, mugs, or keychains, it's possible to create unique products that you can use to market your brand.
Your final option is to partner with other brands. These partnerships are similar to affiliate programs, except instead of selling other companies' products, you'll be helping those brands develop their audience and promote their products.
Working with others is a great way to grow your creative skills and connect with people in your niche. You may even discover a common interest in your favourite brands that you didn't know you had.
Whatever you choose, it's important to remember that your abilities never limit creativity. No matter what you decide to do, remember that you can succeed.
Where to find content creators for your brand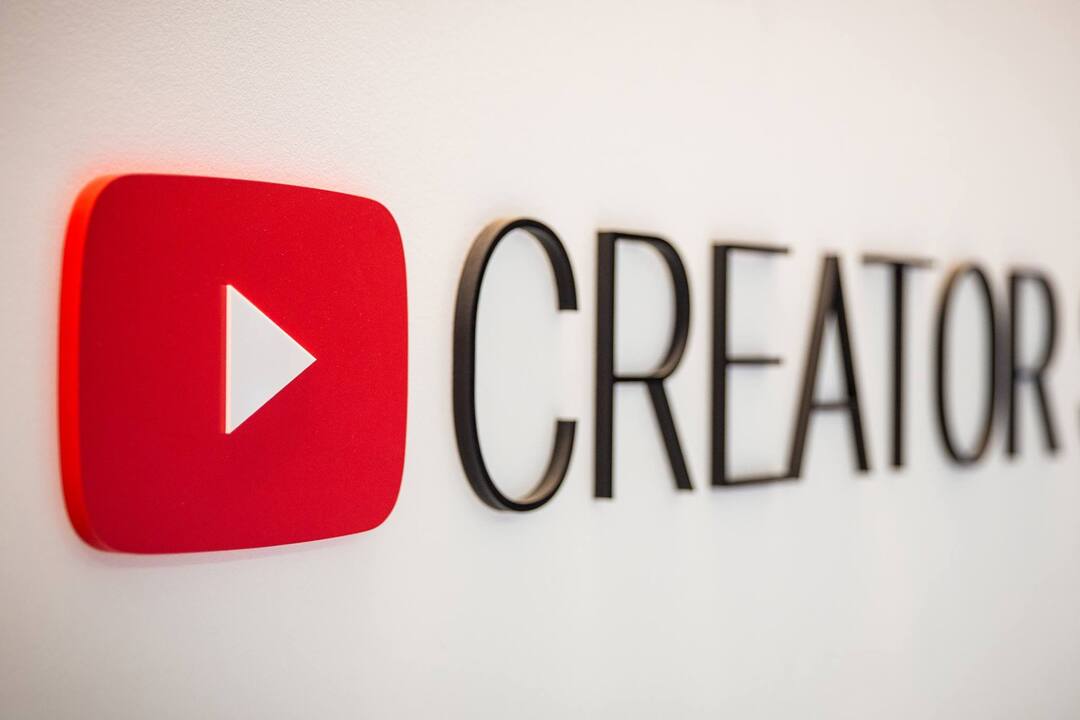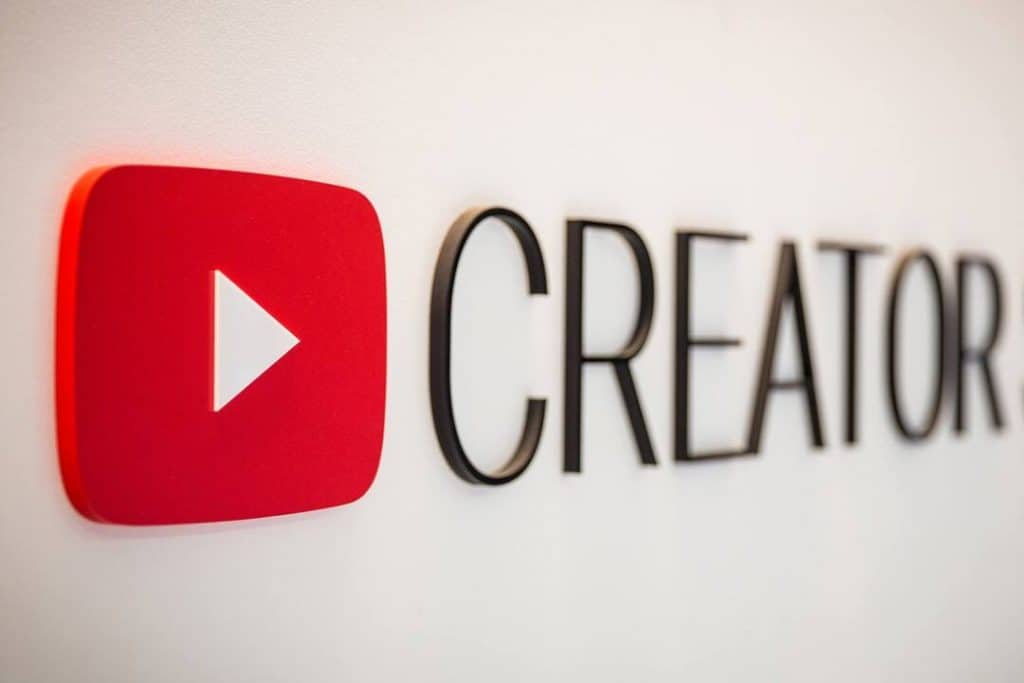 When looking for content creators, consider who your audience is and what they need to know. Are they looking for information on a specific product or service? Do they want to connect with other people who share their interests?
What type of content do they prefer? How does their preferred format (website, video, blog, podcast) influence their choice?
Once you determine what content is needed, you'll want to find content creators who are passionate about your brand. They'll need the skills and knowledge required to deliver the content. Consider asking a few of your customers or prospects to become content creators for your brand.
How to Promote Content Creators
Once you find content creators, it's time to start promoting your content on social media and in emails. The goal is to get your content in front of your target audience.
Your content creators are most effective when they have a platform where their audience is already looking for content. If you post to social media channels, ensure your content is well-timed and relevant to your audience.
For example, if you're selling weight loss products, you might post a picture of a fit person who's lost weight. In this case, the picture is perfect because it's relevant to the audience and will encourage them to read the caption.
You can also find more targeted content creators using content curation tools like the Curation Factory and Buffer. These tools enable you to search for content creators based on topics or demographics.
What do content creators want from brand partnerships?
As a content creator, the success of your brand can depend on your audience's perception of the brand. While it's true that an audience may only care about your brand's products, their opinion of you can be a significant deciding factor for whether or not they support you. This is where brand partnerships play a huge role in creating awareness for your brand.
Brand partnerships are a great way to connect with the audience who matters most to you — your fans and followers. By partnering with a company that aligns with your brand, you can provide the resources and services necessary to create the best content possible. It's all about creating relationships and building trust with fans.
Who Are the Partnerships We Care About Most?
Fans of celebrities and influencers are a huge target audience. People often find themselves drawn to the brands of famous, influential people. If you've ever watched the news and wondered how Kim Kardashian could buy a $100 million house, she was likely paid to promote a brand. Brands are willing to pay for the endorsement of a famous personality.
The big question is, "Why are people paying for endorsements?" According to research, many consumers believe that celebrities and influencers are the brand's voice. You become the brand if you are a celebrity or influencer.
So What Is the Big Deal About Content Creators?
According to a recent study, 73% of viewers prefer to watch original content over sponsored content. However, the number of brands willing to pay for brand partners who are content creators is limited. Only about 15% of brands are willing to pay for original content.
Content creators are often seen as more authentic and trustworthy, making them ideal for brand partnerships. Since they don't receive compensation from the brands, they are not influenced by the brand's bottom line. They have the freedom to create content focused on helping their followers.
Content creators have a high level of influence on their followers. They are known for being honest and sharing valuable advice. That's why they are trusted by their audience and are seen as an authority.
How to Maximise the Value of Brand Partnerships
To maximise the value of your brand partnership, you must establish a clear purpose. What do you want your audience to know about your brand? What do you want them to experience when they interact with your brand?
What are the benefits your audience will gain from supporting your brand? What do they get out of interacting with your brand?
By answering these questions, you'll be able to develop content and strategies that will give your brand the best chance of becoming a trusted partner.
When you can clearly define your brand's purpose, you'll be able to create content that speaks directly to your audience's needs. When you speak directly to your audience's needs, you can build relationships with them. And when you build a relationship with your audience, they'll be more likely to support your brand.
How to Make Your Audience Feel Important
Your audience cares deeply about you and your brand. They're invested in your business and want to see your brand succeed. They'll feel more like a valued community member when you show them that you care about their opinion and thoughts on your brand.
Show your audience that you respect their opinions by responding to comments, engaging with social media posts, and replying to tweets.
Be Authentic
Your brand's voice is one of the most critical aspects of your brand. When your audience sees a consistent, clear brand voice, they'll feel more connected to your brand. This is why it's essential to make sure that you are authentic.
Be Yourself
Don't try to be something you're not. Instead, be yourself. You should represent your brand honestly, even if it means taking a risk. Being yourself will build trust with your audience and allow them to connect with you.
Create value with content creators
Value is everything that a person wants or needs. From a purely financial perspective, value is the total amount of money someone is willing to spend on a product or service.
In a business-to-consumer context, value is the monetary benefit you gain from a transaction or sale. You have many choices in the marketplace, with much competition as a consumer. But when you think about it, a dollar is still a dollar, no matter the currency.
In a business-to-business context, value is the monetary benefit a buyer gains from purchasing a product or service. In an industry where supply and demand are tightly regulated, it's often hard to compare costs and prices. But a dollar is still a dollar.
In short, the value of anything is what someone else is willing to pay for it.
The question is, how do you create value with content creators? Here are a few key strategies:
1 – Provide more of the answer, not the question
Many of us tend to ask questions that are essentially sales pitches. We want our clients to see the big picture of the benefits that their business can enjoy. Instead, be more specific, and focus on the client's needs.
When someone asks you how to write a blog post, your response will likely be, "Here's what I would write." Or "I would write a blog post like this."
This kind of response shows a lack of understanding of the person you're talking to, making the conversation less attractive. Instead, your response should be, "Why would you like to write a blog post like this?"
By being more specific, you're focusing on your client's needs. You're showing that you understand their goals and have the skills and experience to help them achieve them.
2 – Make it easy for the audience to find you
You may already have a website, but it doesn't hurt to optimise your site. Multiple free services can help you do this.
Google Analytics provides a wealth of information about your visitors. It lets you measure your site traffic and view where your visitors come from. It also gives you an idea of how your readers use your site.
With these insights, you can tweak your site to make it more attractive to your readers.
3 – Provide resources to help the reader accomplish their goals
The same goes for your other content. Whether you're a blogger, journalist, or simply an author, providing your readers with resources to help them reach their goals is essential.
You can build up your audience by providing educational resources, such as videos, guides, and articles. These kinds of resources are the easiest to produce and the least time-consuming. They're also the ones that will generate the most interest and traffic.
They'll help your clients to get started with your service or product, and they'll also help to increase your profile. In addition, they're easy for others to copy.
When you provide helpful resources, people will likely share them with their friends and followers. This is an effective way of building your brand online, and it's a form of free advertising.
4 – Focus on the results, not the effort
It's tempting to focus on the effort you need to create content. If you don't think you have the time to do something, you will find it challenging to do it.
When you create content, it's essential to focus on the results you get from your efforts. You're more likely to take time to create content if it gives you immediate benefits.
For example, if you're writing a piece on how to save money, you may want to spend some time researching the topic. This way, you'll have the correct information when you start writing.
But if your goal is to get your client a better return on investment, you'll likely need to spend less time on research. Focusing on the results can make more informed decisions about what to include in your content.
Conclusion
Content creators are a type of online worker that can be found in virtually every industry. They produce various types of content for their employers, including text, audio, video, and images.
There are many different types of content creators, and the job responsibilities will vary based on the type of content you're creating. But, generally speaking, you'll be responsible for creating content for a specific purpose and ensuring that the content is engaging and relevant to your audience.
This content creator will typically work for someone else, but it's possible to freelance or start your own company. It's also possible to create content that doesn't fall under any particular category, like webinars or ebooks.
Want to learn more about becoming a Content Creator? Subscribe to the Newsletter below!
FAQs
Who are content creators?
Content creators are people who create content for the Internet. They may write articles, create videos, or even edit photos.
What's the best way to get started creating content?
The best way to start creating content is to start with something you enjoy doing. Then, start writing, and once you get good, start creating videos and posting them on YouTube.
What things can I do to make money from creating content?
There are many ways to make money from creating content. For example, you can sell your video ads or charge for premium memberships on your website.
What are some types of content creators?
Some examples of content creators are:
– Bloggers
– Photographers
– Filmmakers
– Web designers
– Video editors
– Writers
What are some things content creators need to be careful of?
Content creators need to be careful about their reputation. If you do something that makes you look bad, it will reflect on your brand.