How to Align Your Social Media Content Marketing Strategies
Developing a marketing strategy involves a variety of tools and components. However, they must all be interconnected, and what you decide in one area will affect everything else. It's imperative to recognise this connection and keep all elements in place.
Social media and content marketing are critical components of any marketing strategy that you must align. The rise of social media has led to companies developing all kinds of content to fill these channels and increase revenue.
So, if you want to maximise your marketing efforts, you must ensure that your social media content marketing plans are aligned.
The following steps in this article will help you align your social media content marketing strategies.
What are the advantages of combining these two?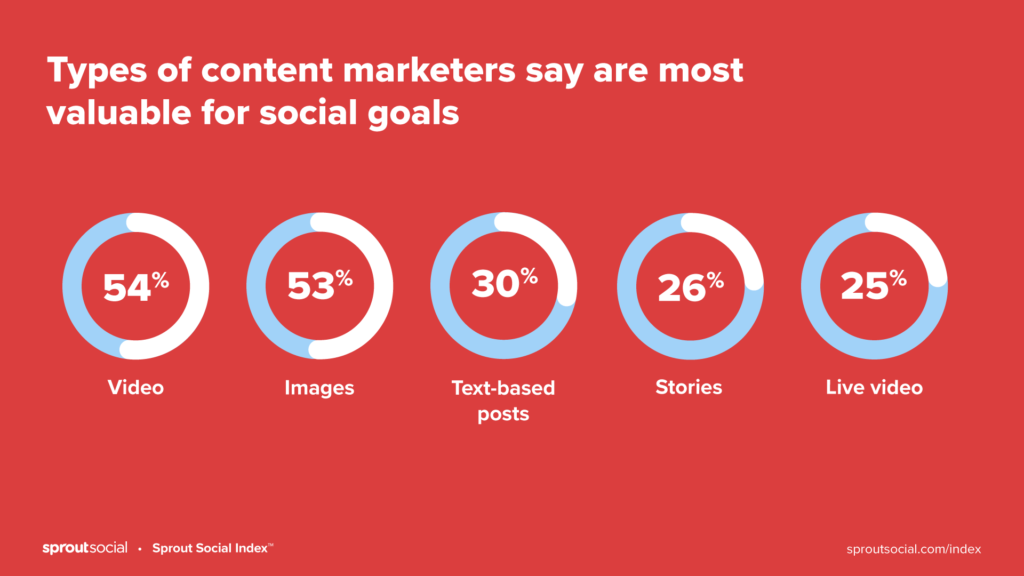 Social media and content marketing complement each other well. Both are content-centric and intended at spreading the word about your company, so they need to operate together.
Customers and prospects use social media to engage with one another and, on occasion, with businesses. This communication has the potential to generate leads, sales, or advocacy. Both are effective methods for attracting new business and introducing your products or services to a new demographic.
Content is what you present to potential clients, and social media is where you connect with them. Social media is a great way to share information, engage with your audience on a deeper level, and give your company a human personality and character.
Similarly, content marketing works. Content marketing is a strategy for informing, engaging, and connecting with your target audience about your product.
To make the most of these two elements, you'll need to ensure your content creation matches your social sharing requirements. Let's look at some practical methods for aligning your social media content marketing strategies.
1 – Recognise the voice and identity of your company
A brand's voice represents and conveys the brand's personality and set of values. It distinguishes you from the competition, fosters trust, generates brand awareness, and communicates your important message to potential consumers.
A brand's voice includes the tone and style of your written, spoken, and visual content.
To create a powerful, unified, and consistent brand identity, you must create a well-defined voice. Begin by identifying your core identity, vision, mission, goals, and values. That gives you a better understanding of who you are, what you do, and why you exist.
Mailchimp, for example, introduces the many components of its brand's identity, voice, and values. The style guide describes in-depth what they stand for and how they want to sound.
It would help if you also considered whom you're speaking to find the best way to communicate with your consumers. Consider how your target audience communicates, the phrases they use, the problems they experience, and the ways they express themselves.
Also, examine the material that gets the most interaction and views to determine their personality and which voice suits them best.
Last but not least, you should come up with a list of adjectives to describe your voice and the brand behaviour that reflects it. For example, you might utilise a percentage method like the following:
Funny — 86%
Friendly — 83%
Caring — 78%
Honest— 72%
Inspirational — 43%
Your voice must be consistent across all social media content marketing channels to ensure brand awareness and visibility.
2 – Keep your visual identity consistent
Visual identity is the look and feel of everything you share. You must use all your visual components to express and define your brand. That includes your logo, colours, fonts, images, and videos. It should match the rest of your brand across all touchpoints to avoid cognitive dissonance.
We, as visual creatures, detect, interpret, and digest visual data more quickly than any other sort of data. Using the same visuals throughout social media content marketing, email, website, and print materials provide your customers with consistent brand experiences.
That develops trust and makes your communications stand out from the crowd, helping you connect with your target audience and improve your brand presence.
Consider the case of Casper. Casper is an eCommerce firm that provides sleep items online and in stores. Their brand colours are relaxing beige and dark blue, and they use them in everything from the logo to the illustration to the post backdrop on social media. This screenshot shows that they consistently use hand-drawn pictures in their social media content marketing.

To maintain consistency, you must create brand guidelines. It's a crucial first step toward achieving brand consistency. It helps you develop clear rules and standards for your visual and written materials.
When you choose the AP style guide as your writing style, for example, you create the rules for acceptable word usage and jargon, which are constantly updated to keep up with trends. By creating a guide, designers, writers, or printers will understand what works for your brand and what doesn't, saving valuable time in the creation process.
3 – You can repurpose content in several different formats
You can keep reinforcing your message and earning value from the same content by repurposing it in a different format.
Repurposing and upgrading your content in other formats and channels helps you reach out to new audiences and meet them where they are.
Also, take your repurposed content outside of your site and optimise it in multiple formats. You may gain high-quality backlinks to your site, giving you a massive boost in organic exposure and traffic.
When choosing content for repurposing, you must first review your site statistics to identify which posts performed the best in the previous months and select it to repurpose. Look through your archives for information that might use an update.
Turning your blog entries into podcast episodes or YouTube videos is also a great idea. Consider compiling a collection of information into an ebook, such as templates you've made, data analysis procedures, or interview content.
For example, Neil Patel usually adds a YouTube video to his blog posts. They include the same information, and the video promotes his blog articles on social media.
You may also build infographics with intriguing facts, relevant quotations, and practical tips to increase interaction. You may also make a blog post out of the case study.
4 – Make the most of retargeted marketing
Retargeting is an efficient eCommerce marketing method that converts visitors into paying consumers. It allows you to re-engage with prospective leads or consumers who left your site without converting or fulfilling your marketing objective. It works by delivering relevant content to individuals who have expressed interest in your website.
Social media retargeting works by linking you with clients who have already visited your site on social platforms based on their behaviours. Rather than retargeting every website visitor, you can segment them into interest-based groups.
You can, for instance, build a personalised audience on Facebook based on individuals who visit your website, visit specific pages, add to your cart but didn't complete purchasing, and so on.
When I was browsing for typefaces, for example, I went to the creative fabric website but did not make a purchase. I received this sponsored ad with an incentive to get me to return and take action. That is a retargeting ad on social media.
Social media platforms offer a variety of retargeting options. You can utilise information from your CRM system or a customer contact list to reach these customers. Also, when using Facebook, you may integrate the Facebook Pixel to build a tailored audience based on those who have shown interest in your website.
5 – Use different platforms to promote your content
Any successful content strategy must place a significant emphasis on content promotion. Content marketing platforms bring a scalable, multi-channel, data-driven strategy to content marketing, development, distribution, and analysis.
Developing a plan to market your content through different platforms is the most effective way of increasing traffic and brand exposure. Each content marketing platform has its own set of policies, features, and capabilities. That includes reporting and analytics, calendar, integrations, and so on.
Social media is the easiest way to become involved in the conversation about your brand and niche while also reaching out to a larger audience.
Aside from social media sites, there are plenty of various platforms where you may market your work. Sites like Quora, Growthhackers, Medium, and Reddit are examples that offer an additional platform for sharing your content.
On Medium, for instance, you may repost content, which effectively acts as a second blog for your content. For example, Airbnb uses the famous community blogging site Medium to distribute its content to a broader audience.
Every platform, though, has its formula for success. For each platform, you should diversify your content. For the same content, you can use numerous pictures and headers. You may interact with your followers without realising you're reposting the same information.
If you focus on insignificant content and don't devote enough time to what people need and want, you can't expect your followers to become interested and involved.
Content creation can take time and effort, particularly when segmenting your audience based on personas, needs, and challenges. You will always need resources, and one of the best options is social media.
Social media platforms enable you to have meaningful conversations with your readers while also addressing the needs of your target audience. That helps you in developing trust and a better relationship with your audience.
So, first, you should constantly stay up to date on industry news and trends and leverage them to generate shareable content. It would help encourage your audience to share their concerns and ideas by asking questions and conducting polls.
It's also a good idea to share stories, quotations, and facts with your followers and encourage them to react. Using visuals such as GIFs, videos, and animations to generate conversation is another excellent approach to elicit intriguing content ideas from your followers.
7 – Your metrics should be monitored, compared, and understood
You must monitor your metrics to guarantee that your content marketing plan is in the right direction. Metrics for content marketing should be tracked, studied, and used as actionable insights to lead your content marketing approach.
When it comes to social media content marketing metrics, you must track social shares, organic traffic, post interaction, backlinks, time on page, and others. Social media has the advantage of providing precise data and analytics.
You may also use third-party tools such as KPI solutions like Sprout Social, HubSpot, BuzzSumo, Google Analytics, and others to analyse, monitor, and create actionable insights from key performance indicators unique to the company's business objectives.
When putting your measurement program in place, start by selecting how often you'll gather data. Measuring marketing performance every month is optimal. It is critical to build a spreadsheet that documents, prioritises, compares, and monitors all of your data concerning your objectives. Here's an example of critical measurements for achieving a given content objective.
That will assist you in determining where there are chances for improvement and what the best path may be for attaining your objectives.
Wrapping Up
With roughly 3 billion monthly active users on Facebook and Instagram combined, it's evident that incorporating social media into marketing tactics may pay off big time. However, it can be challenging to properly align content marketing to customers on both the open web and platforms like social media.
It is critical to connecting your campaign across social media and non-social channels. Both social media marketing and content marketing may help you achieve your objectives. It may boost site traffic, lead generation, conversion rates, brand exposure, extra networking possibilities, industry recognition, etc.
The strategies listed above are essential best practices for aligning social media content marketing. So, please pay attention to them and keep this critical approach in mind.
Author Bio: Nicholas Rubright is the communications specialist for Writer, an AI writing assistant designed for teams. Nicholas has previously worked to develop content marketing strategies for brands like Webex, Havenly, and Fictiv.