How to Create a Social Media Marketing Strategy
A Social Media Marketing Strategy combines several marketing disciplines, including social media, email, search engine optimisation (SEO), website design, and content marketing. Social media marketing involves building online communities and engaging with customers through social networks.
Social media is a relationship business. It's not a push-button, one-size-fits-all, transactional deal; you don't push and hope to get something. You need to invest time in growing relationships and finding opportunities for your brand. To do that, you need to understand your target audience, build and nurture a community.
If you've been running a social media campaign for a while now, you may have noticed fewer sales than you used to. What's happened? If you need help converting visitors into leads, look at your social media marketing strategy.
This post will show you how to create a social media marketing strategy that works. So, if you've been struggling to generate more leads, let's get started!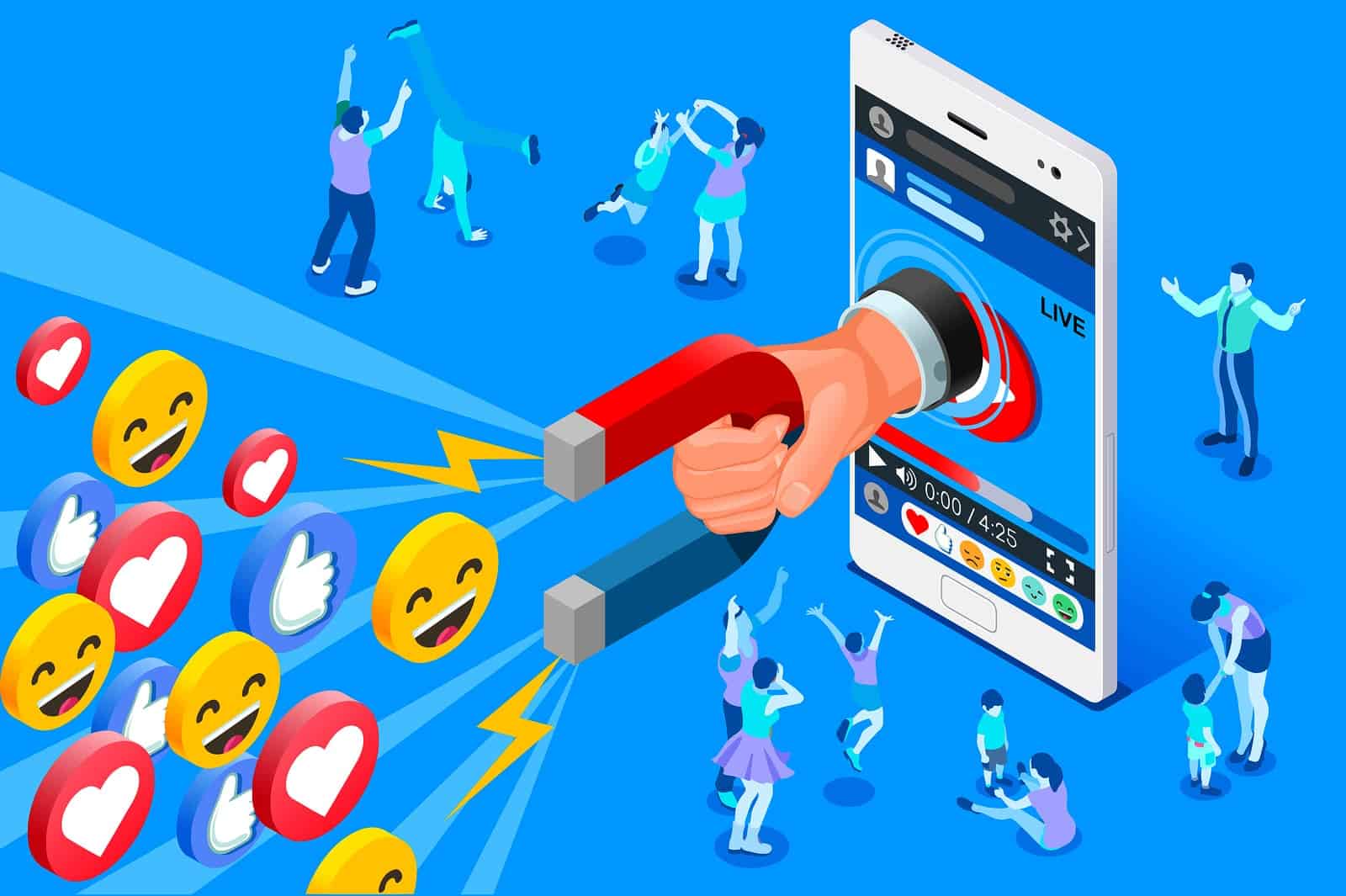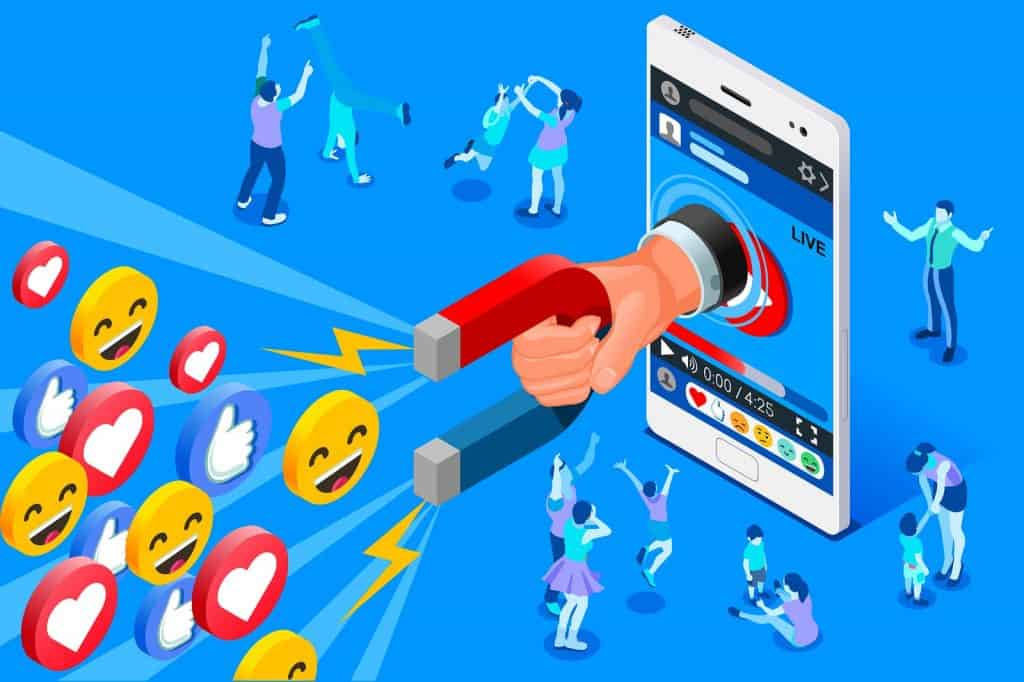 Social media marketing is a great way to connect with potential clients and grow your business. However, misusing social media could hurt your brand instead of helping it.
Social media can help you reach potential clients and build relationships with them. It can boost your company's visibility, increase sales, and create brand awareness.
Many pitfalls could cause you to lose money and gain nothing in return. Here are some ways to do it right on social media:
Keep posts consistent
Social media can be very effective if you maintain consistency and quality in your posts. People want to know what you're doing daily, so they can follow you and trust your sharing.
Your posts should have a consistent tone, and you should strive to post regularly. Some experts recommend posting daily, while others say weekly is best. If you need help finding inspiration, consider contacting your customers and asking them what content they want to see.
Don't overpost
You could lose followers or even alienate them if you share too much information. Share only once or twice weekly, focusing on quality content rather than quantity. Ask your community for suggestions if you need help figuring out what to post.
Use relevant hashtags
Hashtags are a great way to organise your posts. They allow you to engage with other users and provide context. For example, if your product or service is about dogs, you might include #dogrescue or #dogsforgood.
Mixing in some hashtags that aren't related to your business is okay. Just ensure they are used sparingly and that they're not too spammy.
Get creative with your posts
One of the best ways to get noticed on social media is to be creative. Make your posts attractive, share them with a story, and try to make your photos and videos visually appealing.
This is also an excellent time to review your analytics. See what posts performed well, and use that information to plan future posts.
Consider starting a podcast
Starting a podcast is a great way to share your expertise and reach new customers. Just be careful that your podcast isn't too promotional. Ask for suggestions from your audience, and work to build relationships with listeners.
Try making a short video
If you need help with ideas, consider making a short video. They're easy to make, cost little money, and provide excellent results. You can either make a single short video or a series. Whatever you choose, be sure your content is on-brand, well-edited, and high-quality.
Once you've made the video, please share it on your social media channels, and consider using it in your email marketing.
Build relationships
The key to success is building relationships. Whether creating content, responding to comments, or conversing with your followers, people are likelier to share your content or pay attention to your social media posts if they like the person behind the post.
You can also use social media to engage customers and answer their questions. This helps you gain valuable insights that can improve your business.
Social media marketing involves using a social network to advertise your business. This includes posting articles, blogs, videos, or other content related to your business to attract new customers and engage current ones.
While social media marketing is often perceived as advertising, it's a form of direct marketing. You can use the platform to encourage interaction among potential customers, which can be very helpful to businesses.
But how does it work, exactly?
As your social media marketing strategy, you'll probably need to choose from one of the following types of platforms:
Facebook
LinkedIn
Twitter
YouTube
Instagram
Snapchat
Tumblr
Pinterest
Quora
Reddit
WhatsApp
There are other types of social media, like LinkedIn groups or Facebook groups, but the point is that this is an extensive list of channels you can use to reach potential customers.
How to Pick the Right Platform
To help you get started, here are a few suggestions to help you choose which social network to use:
Pick the ones that appeal to your customers
Spending time on a social network relevant to your target market is okay. If you sell baby clothing, for example, you might use Instagram. On the other hand, if you sell office supplies, LinkedIn is more appropriate.
It's also important to remember that you will get a limited amount of attention from one platform. Each social network attracts people from a specific type of audience.
For instance, Facebook is the place to go to reach many people. Twitter is good for reaching out to the general public. And if you're targeting young people, Snapchat is ideal.
Consider how active your audience is
Another thing to consider is how active your audience is. For example, if you're marketing to the elderly, you'll probably need to stick to the more prominent platforms. But if your audience is young, you can reach more people with a smaller platform.
Think about your budget
You might be able to do some things on a shoestring budget, but that doesn't mean you should. If you're only willing to spend a certain amount, ensure that the platform you pick will allow you to reach your target audience cost-effectively.
Consider your niche
In addition to the platforms, there are also some things to consider. For instance, if you sell dog grooming services, you should ensure you're active on sites relevant to dog owners.
You'll need to consider other considerations, so it's a good idea to check out social media platforms from a distance.
Step 1. Choose goals that align with business objectives
The success of your social media marketing campaign depends on aligning your social media objectives with your business objectives. Suppose you're developing a social media plan to help your company attract new customers, strengthen customer loyalty, or get more sales. In that case, your social media goals must support these business objectives. For example, a social media campaign to get more page likes will have little impact on your business goals if you aren't getting more sales.
There are two types of goals: social and marketing. Social goals are often more exciting and fun, such as being the first to tweet, share content, or upload a photo to Instagram. Marketing goals focus on measurable actions, such as increasing website traffic, driving more leads, or reaching a higher conversion rate. The difference is in how you define success and what you measure.
Before you develop a social media strategy, think about your business goals. Where do you want your business to go? Do you want to generate sales, increase customer loyalty, or attract qualified leads?
When developing social media strategies, it's essential to determine whether your goals are related to your business objectives. For example, to increase sales, you may set goals such as posting more frequently, creating more videos, or boosting followers to gain more attention. You may create content that speaks to their interests to attract new customers.
Once you've defined your business objectives, you can determine the goals you want to achieve through social media. To help you do this, it's helpful to think about your business in terms of what it wants to achieve. For example, is your business looking to attract new customers or increase customer satisfaction?
The way you set social media goals should align with your business objectives. In addition to supporting your business objectives, your goals should support your brand's voice and personality. For example, a company that makes fun and playful items may share humorous content on its social media pages. A company that makes health products may share information about exercise, healthy eating, and lifestyle changes supporting weight loss.
After your business objectives and goals, it's time to identify your social media channels. For example, does your company have a Facebook Page, Twitter account, or YouTube channel? What platforms is your audience on?
You can only set the right social media goals if you know what channels your audience uses. Ensure your social media objectives match the channels where your audience spends time online.
Step 2. Learn everything you can about your audience
Understanding your customers, prospects, and clients is critical to successful marketing and business. However, it takes work to know what your audience wants and needs if you speak a different language than them.
By utilising digital platforms such as Facebook, Twitter, YouTube, LinkedIn, and Instagram, companies can communicate directly with their consumers and prospects, encouraging them to buy their products or services. Social media marketing is growing at a fast rate. According to a recent report published by the US-based research firm Statista, worldwide social media users are expected to reach 5.85 billion by the end of 2027.
The best way to market to your audience is through a conversation. And this starts by understanding your customer. What do they want? How can you help them?
To answer these questions, learn the language of your audience. That means learning the terms and phrases used in the social media realm.
What are the best ways to communicate effectively with your audience? Below we discuss four different types of messages, including:
Text messages
Images
Videos
Why should I learn how to communicate well?
Here are four reasons why it's essential to learn to communicate well on social channels:
Social media is a two-way communication channel. Listening and learning how your audience speaks in user-generated content is essential.
You're building your brand. Your brand is your name, logo, products or services, and any other message you communicate. This brand is all about your audience, so it's essential to understand what they expect.
Building relationships. You can only build relationships if you understand the people you're talking to. People are more likely to trust you if you can speak their language.
Your business will grow. Your audience will be more open to your products and services when they understand you.
Step 3. Get to know your competition
Social media marketing strategies are meant to connect businesses with customers, but they also connect companies with other companies. This can be seen in the competitive landscape, where brands have used social media to generate attention and spread information to potential customers.
To stand out, brands increasingly use social media to establish themselves as a go-to company. This can be done through paid advertising, sponsored content, or social media engagement.
Social media platforms like Facebook and Instagram enable users to follow other users. If your brand isn't being followed by its target audience, it may be due to the lack of engagement. Getting to know your competitors and the people they follow could be the key to increasing engagement and awareness.
How to Know Your Competitors
One way to find out what companies are doing on social media is to use tools like Sprout Social, which helps marketers and brands see what posts and conversations are happening on social media platforms. Another way to get a view of your competitors is to follow influencers on social media. You can find influential people in your niche using tools like Google Alerts or searching for keywords related to your industry on social media.
You can also use Twitter Analytics or Crowdfire to search for companies with similar names to yours and see what they're up to. You can use hashtags, common words or phrases on social media platforms to get even more specific. For example, you could find out what companies discuss #lifestyle or #retail.
How to Find Influencers
Once you've found your competitors on social media, you'll need to find influencers in your niche. This is a process that takes time, patience, and research. However, the more work you put in, the greater the benefit.
As mentioned earlier, you can use a tool like Sprout Social to look at influencers' activity in your niche. It's recommended to start with 20 to 30 influencers, depending on how many you're looking to track. Once you've identified your top influencers, you can use your favourite social media analytics tool to monitor and analyse their engagement levels. You can also use tools like Buffer or Hootsuite to schedule their posts and keep track of their updates.
How to Find the Right Hashtag
When using hashtags on social media, it's crucial to understand how each is used. Some hashtags are being used as a keyword, so if your business is called "XYZ Co.," you may want to use the hashtag #xyzco or #xyz. You can use other hashtags to find content related to your product or service. For example, if you sell bed sheets, use the hashtag #fittedsheets. Finally, some hashtags are only used for entertainment purposes, such as #nailedit.
How to Find the Right Niche
One way to find the right niche is to look for your industry's largest community of interest. The largest communities tend to have the most significant volume of users, which means more opportunities for you to interact with your customers and build brand awareness.
If your product or service is targeted towards a specific age group, using the relevant hashtag for that age group is recommended. For example, if you're a beauty brand targeting women in their mid-20s to late 30s, use the hashtag #mummybeauty or #womensbeauty. People interested in that content can find and engage with you.
How to Make Social Media Work for Your Brand
After finding your competitors on social media, the next step is to find influencers in your niche. To simplify this process, you should use a tool like Sprout Social, which allows you to set filters to find your influencers.
Another option is to search for keywords related to your industry on social media. For example, if you sell clothing, you could search for hashtags like #fashion, #clothing, or #fashionista. Then, when you see posts on your competitors' profiles, you can request them to follow you.
The ultimate goal is to generate more engagement on social media, which will help drive traffic to your website. The more followers and engagement your competitors have, the more people they can reach, which could help your brand grow.
A social media audit is the first step in creating a marketing strategy. It evaluates your current social media activities.
The goal is to identify opportunities where your company or brand is present on social media platforms so that you can target your audience and use social media to grow your business or organisation.
Social media audits are usually conducted through a tool called an analytics dashboard. An analytics dashboard tracks every aspect of your social media strategy, including the following:
Posts created
Engagement, likes, shares, comments, and interactions
Audience demographics
Keywords used
Location of your posts
What Are the Benefits of a Social Media Audit?
A social media audit helps your organisation build a social media marketing strategy. It's also an excellent way to evaluate the effectiveness of your social media presence.
An audit can help you see where you are strong and need improvement. A tool like Google Analytics can show you which platforms your audience uses and where they are located. This information can help you decide where to focus your efforts to reach your audience more effectively.
The Auditing Tool
The first step in any social media audit is to collect data. An analytics dashboard provides a convenient way to do this. These tools can pull information from multiple social networks, like Facebook and Twitter, or even platforms like Instagram and Pinterest.
Data collected includes the following:
Engagement, such as likes and shares
Audience demographics
Where your content is being shared
How people are finding your content
Keywords used
Audience interaction
Which platforms your audience uses
Once you've collected data, you'll need to understand your data's emerging trends and patterns. Data analysis techniques can be helpful in this stage of the process.
Analytics Dashboard
Google Analytics is an excellent example of an analytics dashboard. When using this tool, the data you collect is fed into a web interface that shows you the stats you need to know about your social media campaign.
You'll be able to see the following:
Engagement
Content sharing
Audience demographics
Where your content is being shared
Your audience engagement
Audience demographics
Audience sharing behaviour
The key to data analysis is understanding the numbers, which requires training and experience. If you want to learn more, consider enrolling in an online course to gain knowledge and skills.
Step 5. Set up accounts and improve the profile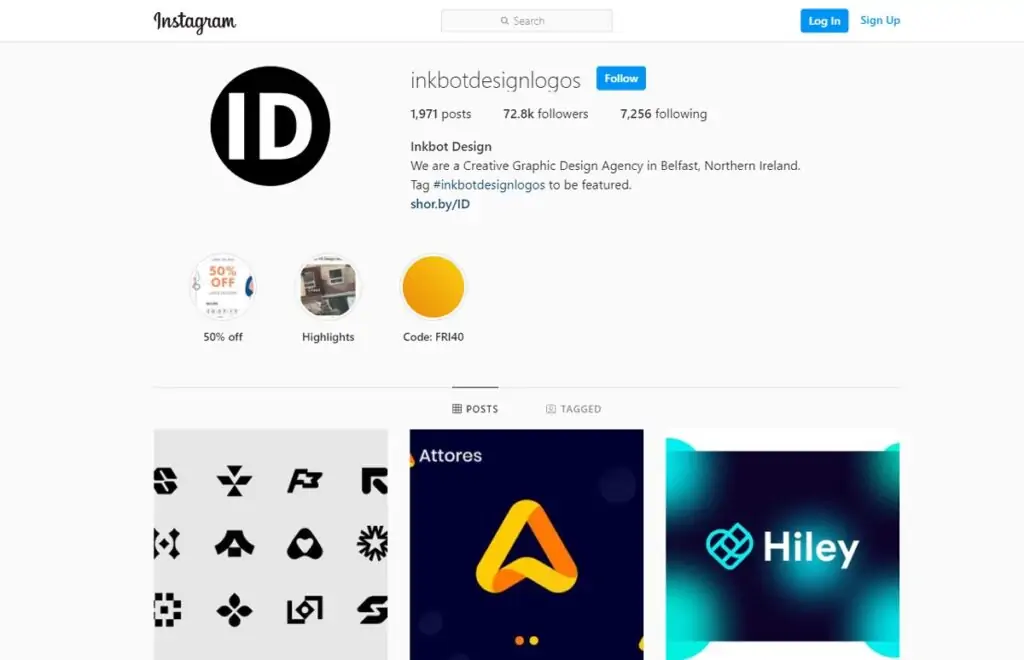 Before you start, you'll need to decide which platforms to include in your marketing strategy. The best option is to start with Facebook and Instagram. Facebook offers several options to get a personalised account, including Pages, Groups, Events, and Adverts. All of these tools have their advantages and disadvantages.
Pages are ideal for companies who want to connect with an audience personally. On the other hand, groups are helpful for businesses that want to attract people interested in a specific topic. Events are great for events and community involvement, while Ads are the best option for businesses looking to drive traffic and increase brand awareness.
Facebook's platform is more complicated than Instagram, so I recommend creating your Facebook account first and then using it to access the other tools later.
Instagram is the most accessible social media platform and is especially effective for businesses looking to reach a younger audience. Instagram has a more straightforward user interface than Facebook, and it is an ideal place to share pictures of your products or services. However, you'll need to pay for advertising to promote your brand or business, which can be expensive.
Optimising Your Profile
Once you've set up your accounts, it's time to optimise your profiles. If you're using Facebook, you must create an individual page and an ad account. After creating both accounts, you'll want to fill out the information on your Facebook Page.
Next, it's essential to add your main website URL. You should also include the URL of your contact page. You'll want to list all the categories you want to target on your page and the languages your audience speaks.
Your profile is your best opportunity to appeal to your audience. Keep your content concise and share articles and pictures that appeal to your audience. In addition to the categories and languages you listed on your page, you can tag people, brands, and organisations to increase your visibility.
Facebook has made it easy for businesses to create advertisements. You can target specific locations and demographics, which are great for reaching your audience. Make sure to keep your budget reasonable by setting a daily spending limit.
Instagram is perfect for businesses that want to showcase their product or service. Use your business's name and hashtag # to promote your account. Don't worry about the daily spending limit; you can spend all your money on Instagram advertising.
Step 6. Find inspiration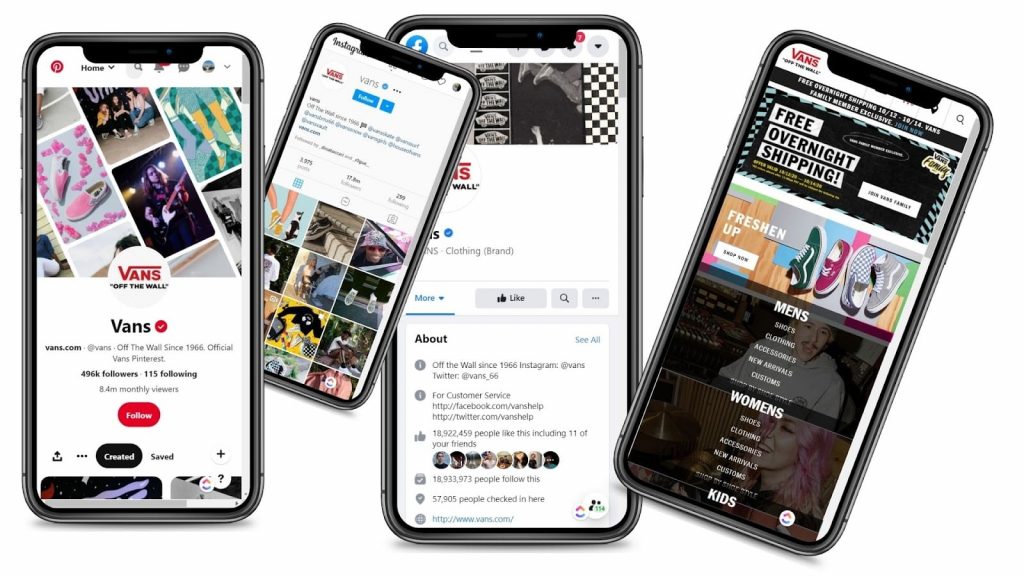 If you want to find inspiration for a social media marketing strategy, it's best to look at the strategies of other businesses. Many of the best ideas come from seeing the successful strategies used by other businesses.
So what are some of the best social media marketing strategy ideas out there?
We can find the best social media marketing strategy ideas in business and industry magazines. In particular, Business2Community (B2C) Magazine and Advertising Age (AA) Magazine regularly feature articles on effective strategies.
B2C Magazine features articles that focus on the intersection of business and community. These stories help to provide insights into how companies can develop relationships with the public through social media.
As a case study, B2C Magazine recently profiled a company called Dose of Design which creates interactive websites to showcase fashion. The company is run by two women who developed their business strategy while working in advertising agencies. After selling their firm and leaving advertising to pursue a passion project, they saw that many people needed to learn that there were ways to create compelling websites that would allow them to share their passions. So, they set out to create a site that showcased their creations and that helped others discover new crafts.
This story is an excellent example of how companies can use social media to connect with the public. It also illustrates that a company that focuses on building a brand and creating a community around itself can benefit significantly from social media.
Advertising Age magazine, on the other hand, is focused on advertising and communications firms' media and marketing strategies. In a recent issue, AA profiled an agency called Moxie. The agency focuses on the online community, particularly working to engage customers and partners through social media.
Another excellent example of an article featured in Ad Age is "The Top 10 Social Media Bloggers." The article discusses the top blogging sites and includes a list of the ten blogs that are most popular and active among bloggers.
What is the best strategy for social media marketing? Well, the answer is pretty much the same as the best way to find inspiration for a social media marketing strategy. In other words, it depends on the business, product, and audience you are trying to reach.
If your goal is to build a brand, you should consider the goals and aspirations of your target audience. For example, consider a parenting blog the best strategy if your target audience is parents. This way, you are speaking to the parent population and sharing information about parenting they are interested in.
You could also focus on a niche audience by writing for a specific group, such as dog owners. Adding comments, polls, and other tools could make your content more interactive.
However, you seek ways to engage your target audience and encourage them to interact with you. In that case, it may be worth considering a social media strategy that is more promotional than educational. This kind of strategy is more geared towards generating traffic and sales.
For example, consider posting photos and videos of products or services on Facebook. You can also offer promotions that help increase your followers.
You can combine these strategies to develop a social media marketing strategy that helps your business meet your goals.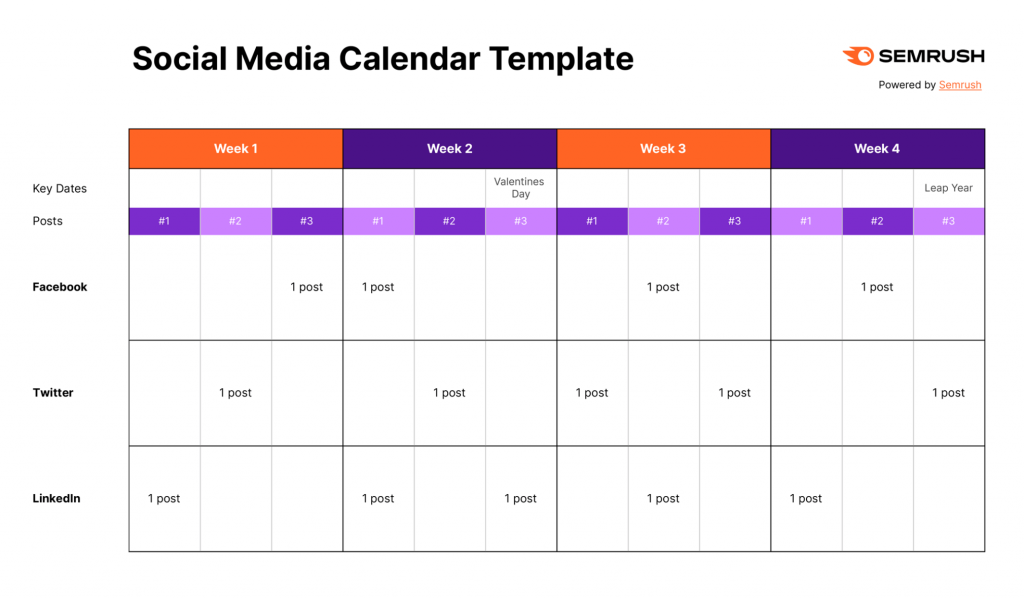 One of the best parts of social media is the ability to interact with your followers, which comes with a few drawbacks. The biggest challenge is keeping up with the amount of content and engagement, which can cause you to miss the mark regarding the number of shares and likes. To prevent this from happening, you can set a content calendar.
A content calendar is a simple spreadsheet that organises your social media posts, allowing you to see which days of the week you post, how many times you post each day, and what type of post it is. This lets you plan your posts, creating a more manageable and effective strategy.
Creating your content calendar is easy with the tools and knowledge available. You only need time, a calendar application (you can download one for free), and simple spreadsheets.
Set up your calendar for a specific goal: increasing sales or growing your follower base.
Divide the calendar into different sections.
Create weekly and monthly goals for each section.
Consider the type of content you want to share, and think about the best time to post it.
Add each post to the corresponding section and update your calendar to reflect the changes.
What Does a Content Calendar Look Like?
Each section of the calendar should include the following information:
When you'll post
What content you'll share
How often you'll post
What kind of content is it
For example, here's what your content calendar might look like:
| | | | |
| --- | --- | --- | --- |
| Monday | Twitter | Linkedin | Pinterest |
| Tuesday | Facebook | Instagram | Twitter |
| Wednesday | Instagram | TikTok | Facebook |
| Thursday | TikTok | Facebook | Twitter |
| Friday | Linkedin | Medium | Facebook |
| Saturday | Twitter | Snapchat | Medium |
| Sunday | Snapchat | Pinterest | Twitter |
Not all posts are created equal, so focusing on one particular content type may be more effective.
Step 8. Create compelling content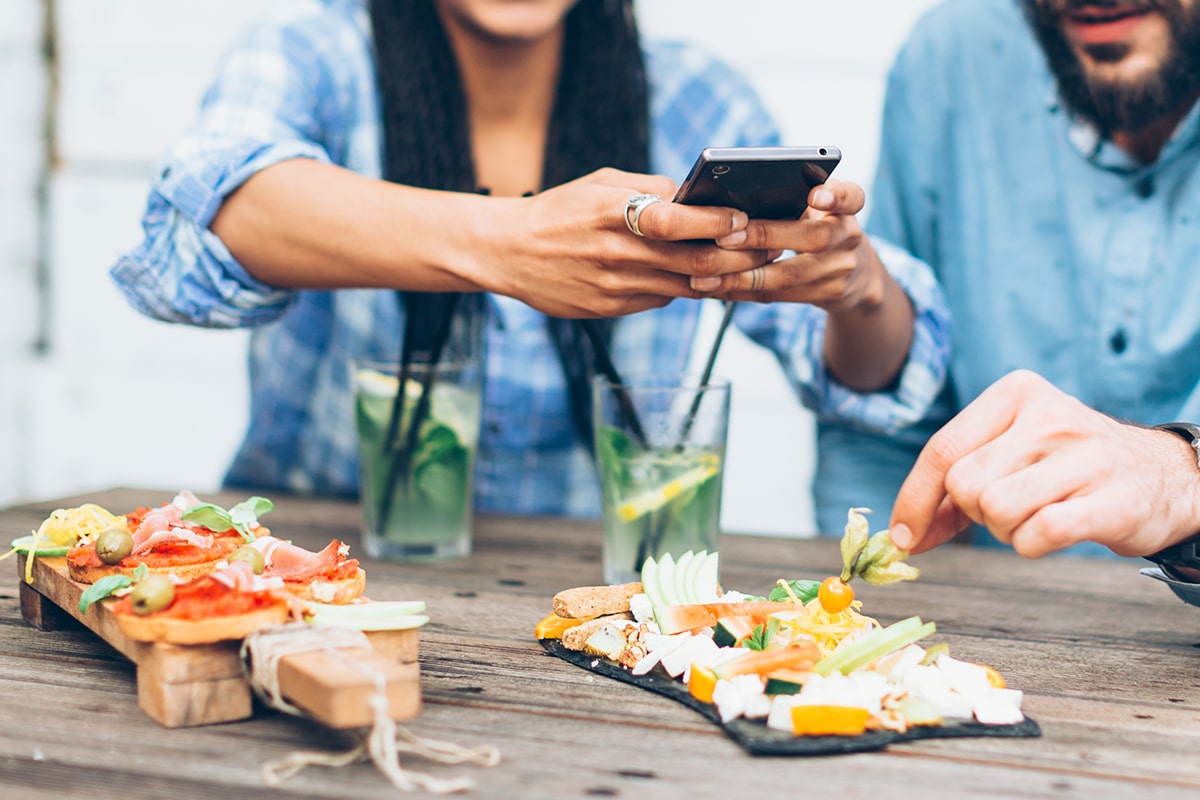 Content marketing is one of the most powerful ways to attract attention and engage your audience. Social media platforms such as Facebook, Instagram, and Twitter provide a way to create content and drive traffic directly to your website.
It's no secret that a well-crafted blog post can bring in visitors and turn them into paying customers. Blog posts provide an excellent opportunity to highlight your company's expertise and share engaging stories that educate and entertain.
Whether you want to reach a broad audience or focus on a niche audience, blog posts are a great way to get noticed and build your reputation. Here's how to write a blog post that will attract the attention of your audience:
Write with Purpose
Before writing a blog post, you must have a specific purpose. For example, if you're trying to promote your new line of organic dog food, your content should centre on this topic. Instead, write a blog post that promotes a new product or service or features a trending topic in your industry. The purpose is to give the reader something to latch onto, to make them curious about what you're offering.
Make It Easy to Read
Visual elements and images can add interest and intrigue to a blog post. For example, adding a photo of the dog food in question and a tagline about its health benefits will make it easier for readers to understand why they should buy it.
Generally, keep your blog post around 2000-5000 words or less to keep it exciting and easy to read. Longer posts tend to bore readers and may even distract them from your point.
Use Headlines to Get Attention
Blog post headlines are an essential tool to draw attention to your content. By using the right keywords, you can get your article noticed by people searching for similar information. In addition, a headline that includes a strong call-to-action, or an offer, can increase the likelihood that people will read the entire post.
To develop effective headlines, imagine what the person reading your headline would want to know and write a headline that tells them everything they need to know.
You can also use a question mark at the beginning of your headline to draw attention. If your headline is about how to get a dog to stop chewing on shoes, include a question mark to ask, "Why does my dog chew on my shoes?"
Keep It Short and Simple
While you should always aim to keep your content interesting, going over the top is unnecessary. A good headline and clear call-to-action should be enough to attract attention.
A post that's too long or dense will likely confuse people. Readers should know what to expect before they click through.
Remember, the length of your post is just as important as the substance of the content. You can be short-winded to get the job done.
Include a Link to Your Website
When you write a blog post, include a link to your website or another page that explains your post's purpose. This will make it easier for your readers to find more information about your products or services and increase the likelihood that they'll visit your website.
Keep It Updated
Don't just write one blog post and leave it to gather dust. Regularly update your blog with new content to ensure your audience stays engaged.
To attract new readers, regularly share links to your most popular articles. You can also use social media to alert your audience to new posts. For example, if you're writing about the newest trends in the dog food industry, you can tweet your followers saying, "Are you tired of buying the same dog food as your neighbour? I've got an article that might help!"
If you're writing a blog post to promote a new product or service, let your audience know it's available and include a link to purchase it.
Contact us to learn more if you need help writing content for your social media strategy.
Step 9. Track performance and make adjustments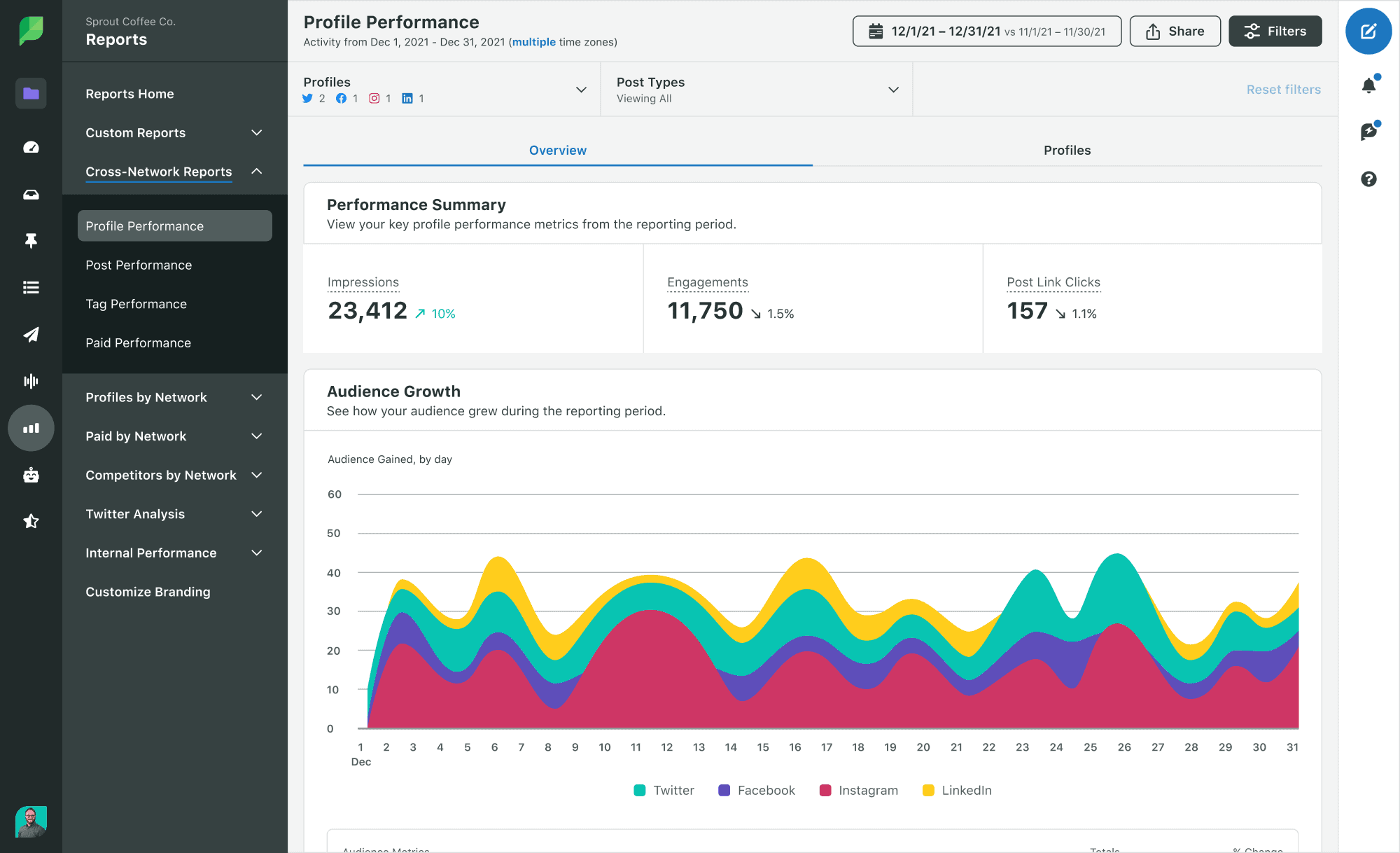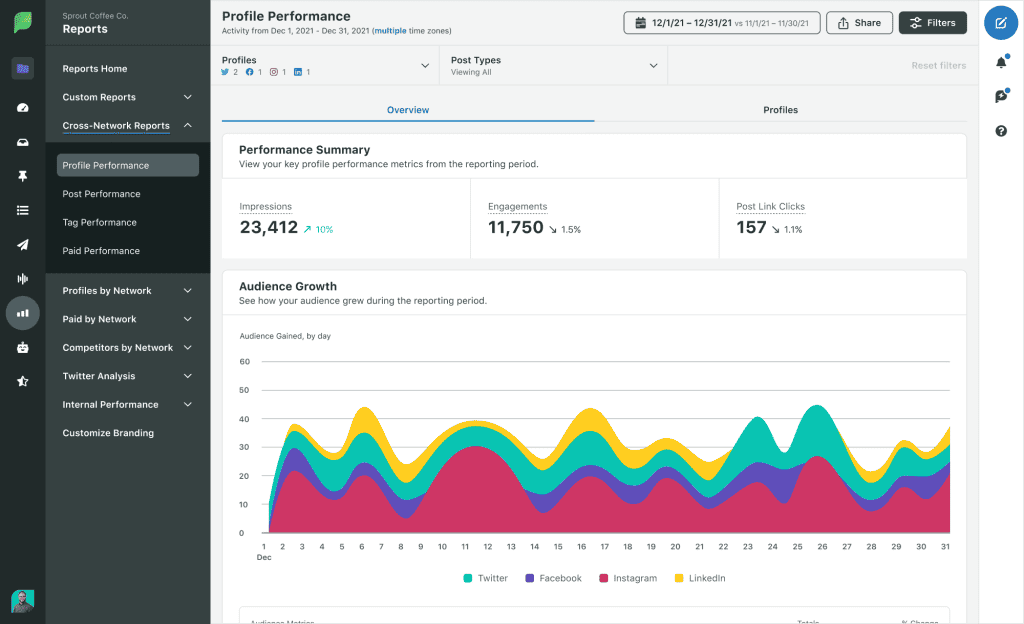 Social media marketing can be challenging. But, as the saying goes, the harder it is, the more valuable it is. And the value of any effort is only as valuable as the value you place on it.
Tracking data and measuring success in social media are difficult to measure and quantify. For instance, knowing how many followers you've acquired through a social media platform takes work. So it's tough to know how much traffic your website generates from social media.
Regarding content, it's also impossible to tell if your writing is working. This is why it's crucial to analyse your progress over time.
The best way to track your progress is to compare your daily activities to your previous efforts. You'll want to adjust what you do, based on how you're progressing.
Monitoring your day-to-day actions will help you make adjustments and adjust your plans accordingly. If you're struggling, look at your previous successes and how you improved to determine where to focus your efforts.
How to Measure Your Success
Social media doesn't work on a one-time basis. In other words, you will accomplish a different amount of work each week or month.
That means you need to set goals and review them weekly or monthly. You should know what your overall goal is, what the long-term objectives are, and what the short-term goals are.
As you reach your short-term goals, you should evaluate what you've done and how that affects your progress towards the next objective. This helps you identify your next objective and make adjustments accordingly.
You'll also want to consider whether you're getting the most out of your efforts. Are you spending enough time on your social media sites or spending too much time on things that don't add value to your business?
It's crucial to determine the ROI for your social media efforts. How many people are interacting with you on social media? Is your interaction growing over time?
These metrics can help determine if your efforts add value to your business.
Wrapping Up
Social media marketing is one of the most effective ways to get your brand out. There are many different platforms to choose from, each with its pros and cons.
For example, Facebook is more effective at reaching the people that already know you. On the other hand, Twitter is great for driving traffic to your website.
However, it would be best to start with a strong foundation. Then, once you have a few successful campaigns, you can experiment with new strategies.
The future's most successful businesses will focus on customer service rather than selling products.
Want to know more about how to create a social media marketing strategy? Check out this article for step-by-step instructions!
FAQs
Social media marketing uses social media sites like Facebook, Twitter, LinkedIn, and YouTube to attract new customers and generate leads. It's also the use of social media to enhance the brand image.
It depends on what type of product you're selling. Traditional marketing is more effective if you're selling a product or service with which people are already familiar. However, if you're selling a product or service that people have yet to learn about, social media marketing is the way to go.
Yes, you can use it to promote a business. But before you do that, you must do your research. It would help if you determined what social media sites your target audience uses and what content they're looking for.
You must understand your target audience to create a social media marketing strategy. Then, you can decide which social media sites you'll use to reach that audience. Finally, you have to decide which social media content you'll post.
What kind of content should I post?
There are two main types of content you should post. The first type is general content, which includes anything unrelated to your brand or product. This includes articles, photos, videos, etc. The second type is targeted content related to your brand or product. This includes blog posts, infographics, videos, etc.
What is the difference between targeted and general content?
Targeted content is designed to attract a specific audience. It is targeted to people who are interested in your brand or product. General content is more of a catch-all, attracting as many people as possible.
Social media marketing is a long-term brand-building process through social networks. Advertising is a short-term process of promoting your product or service.