Top 10 Instagram Advertising Tactics That Work
Instagram advertising isn't easy to master, but there are several ways to approach it. This list will help you determine what works best for your brand and what strategies are worth trying out.
Over the past few years, there has been an explosion of interest in Instagram advertising. Instagram estimates indicate over 1 billion active monthly users. This makes Instagram the second largest social network after Facebook. 
But with so much competition, it's no wonder that so many companies are still struggling to figure out how to get the most out of their Instagram accounts. 
Fortunately, the good news is that you can make some pretty significant strides towards boosting your Instagram account's reach and performance with just a few simple tactics.
In today's article, we will explore some powerful Instagram advertising tactics and strategies that you can implement right now to get more eyeballs on your products, services, or brand.
1 – Find People Who Want to Be Found
If you have a company that sells products to consumers and a social media marketing budget, you should consider using Instagram advertising. But it's essential to be strategic about it. 
Instagram advertising doesn't involve traditional display ads; instead, they allow advertisers to target specific audiences who view Instagram content. 
Targeting is the ability to identify a group of people who are likely to respond positively to your brand, offer, or message. You can target individuals with a specific gender, age, or location, or you can target a group of people with shared interests or common characteristics. 
Because the advertisements are shown only to users already on Instagram, there's a lot less risk of annoying people or driving them away from the platform. The ads appear only on a user's profile or page, not the feed itself, so they don't clutter up the site.
2 – Capture Their Interest with a Fun Instagram Photo
This is an excellent way to create an interest in your product. You can quickly grab someone's attention if you use a funny or interesting photo. You could have a picture of something that has nothing to do with your product, and people would still be interested in it. 
There are many other examples of using a photo for advertising campaigns. You could have a picture of a famous person recommending you, a cute animal or a dramatic background for your product. The sky is the limit. Just remember to use a photo that will catch people's eyes. 
If you use a photo that doesn't catch people's attention, they probably won't remember your product. That would be a waste of time and money.
In fact, the more creative and unusual the images are, the more likely they are to be shared, liked, commented on and liked. So if you want to get many people interested in your brand and products, consider making some original photos for your website, social media profiles, and online ads.
3 – Find Their Buyer Persona and Address Their Concerns
There are some things that people look for when they follow a brand on social media. One of these things is to find out if the brand is genuine. Many people make a mistake in this regard. 
Some people think that if a brand follows them back, then the brand is genuine. But this is not always true. Many brands follow customers back, but that doesn't mean that the brand is honest or that the product is good.
It is essential to use compelling and appealing content for Instagram advertising. This will allow you to attract more followers. 
Also, you need to make sure that your content is informative. It should contain tips, tricks, facts, etc. These will help build trust and increase the chances of attracting new followers. It's essential to be genuine with your followers. People don't want to be sold to, so make sure you offer something worth spending your time on.
If you want to make sure that your followers understand you and what you are selling, you need to interact more. You can interact by using tags, commenting on their posts, liking their photos, etc. It's a great way to strengthen the relationship with your followers, and it will also help boost your brand image.
Another important thing is to respond to comments from your followers. People will appreciate that if you respond to their questions and comments. This will help to build trust and will help to build brand loyalty. 
Also, you should pay attention to the feedback that you receive. If there are a lot of negative reviews, you might want to change your business practices. This will help you avoid problems, and it will also help you make changes that you need to make to be successful.
One important thing is to make sure that your followers can find you easily. One way to do this is to have your page linked to your website. Also, you should have a business card that you can provide to customers who want to contact you. 
Another way to make sure that you can be found is to post a link to your Instagram account on your company's Facebook page. Make sure that your Facebook page is filled with relevant information. You can also add a link to your Facebook page to your Instagram page.
It is essential to be consistent. You need to make sure that you consistently post the same content. Otherwise, your followers will lose interest.
You can increase your engagement by posting a video now and then. You can include a link to a website you want your followers to visit.
You can think of your buyer persona as someone who already purchased from you. If I asked you to describe a typical buyer, would they fit your ideal customer? 
If you've created personas for your buyers, chances are you have a good picture of who they are and why they're visiting your site. Now you'll need to answer the question, why are they visiting? What are they searching for on your site? It would be best to create a content strategy based on this research to ensure that you address your buyer's needs.
4 – Include Links to Other Websites
If you're familiar with Instagram's native ad format, you may be thinking it's a pretty good option. There's no doubt it's easy to set up and doesn't take much effort to maintain. But Instagram ads aren't just for businesses who want to promote their own products or services—they're a handy tool for marketers looking to connect with their customers. 
A study from the University of Kentucky suggests that images on Instagram that include links to other websites may drive more traffic to those pages.
Another way to include links in your Instagram advertising is to include the URL of the website or page in your ad. Make sure you click on the button at the bottom of the screen that says "More info" and select "Website." Then enter the URL you want to link to. 
To be safe, make sure the URL you enter is the URL of the page you're trying to target. For example, if you're trying to target people who visit your site but don't necessarily subscribe, you could enter the URL for your homepage.
5 – Promote Your Products and Services
Instagram advertising is a great way to share your products and services with your audience. While Facebook ads, LinkedIn ads, Twitter Ads and other social media ad options can be helpful, Instagram is best for B2C businesses. 
In particular, Instagram is ideal for beauty brands and fashion brands. By using specific hashtags (a way of searching through Instagram images for relevant terms), you can target specific audiences by interest and location. 
The key to creating high quality, relevant Instagram content is to use creative images and videos and pay attention to your branding. The best Instagram posts feature a clear call-to-action for users to purchase.
People are often attracted when a new product is released, or an existing product gets a facelift. In addition, if a product doesn't meet people's needs, they may not be willing to pay for it. 
A brand can use Instagram advertising to offer incentives to customers who already have a specific product to attract new customers. The key is to have a compelling message that inspires people to make the switch.
6 – Provide an Incentive for Followers to Like You
If you don't have the budget to advertise directly on Instagram, don't worry. You can still give your audience an incentive to follow you. 
The most common way to do this is through a promotional offer—and Instagram can help you craft a promotion that gets people excited. 
Instagram provides advertisers with two different options for offers. They can either promote a discount code, which is a unique discount code only your followers see. Or they can promote a limited-time offer, something like a sale you'll run in your store.
According to a study done by Vox, the average user will spend nearly 60 minutes a day using the Instagram platform. So if you can keep that user there, you'll be able to increase your reach and gain more followers. 
However, there is only so much time available for the average user to scroll through all the posts in their feed. That means that Instagram advertising is an excellent way to promote your page and get users to engage with you there.
When it comes to social media marketing, content is king. If you aren't providing quality content that gets your customers excited and sharing your content, you'll never see any growth in your social media traffic. That's why having a strong Instagram advertising strategy is critical. 
As a small business, you'll likely want to stick to Instagram's free tier, but you'll have to spend some money if you want to grow. You don't need to purchase thousands of followers to get results; you need to make sure you're posting unique, high-quality content.
Your business shares something valuable with customers by posting beautiful photos on Instagram. The content you share should tell a story of how your products, services, or brand fits into someone's life. 
Posting photos that show your products or services in action is a great way to engage with customers and encourage them to follow you on Instagram. Be sure to upload relevant, eye-catching photos that help viewers feel like they are part of a particular group or community. These photos will keep people coming back to follow your account.
8 – Get Your Followers to Engage in Conversation
If you're hoping to expand your reach by expanding your audience, Instagram advertising might be best. 
Instagram's recent update to its platform, which is available to businesses and individuals, allows users to share photos and videos up to 8x larger than previous iterations. 
With this change, more images can be seen on the feed, and more people have the opportunity to view and comment on them. This is an excellent opportunity to gain exposure, but Instagram's update doesn't just mean that more users will see your content.
While Instagram is a photo-sharing site, there are plenty of ways to engage followers and build relationships with people who may not be familiar with your brand or company. An example would be to invite people to comment on your photos with questions like "What's your favourite ice cream?" or "What was your first business or life-changing experience?"
Most companies who use Instagram already include hashtags in their ads. However, some companies are trying to figure out how to maximise the power of hashtags. 
It has been found that hashtags are a powerful tool when used correctly. There are certain types of hashtags that have proven to be successful. Some of them are related to trends and themes. People use these hashtags to find information about specific products, services, brands, celebrities, etc. You can use these hashtags to promote and sell products and services to people.
Businesses need to focus on using trending hashtags when doing social media marketing. They should understand the popular types of hashtags and which ones will bring the most traffic to their pages. 
They should also pay attention to how people are talking about the hashtag. 
What is the conversation about the hashtag? 
Are people using it to talk about products and services? What about trends and themes? 
How about products and services that they already know about? 
Do they know anything about the topic? 
They should also watch the conversations with the hashtag and how people interact with the content.
It's no secret that social media influencers have an army of followers. And now, it's getting harder than ever to stand out. 
Instagram's algorithm changes are taking away from the reach of even the most famous content creators. So, if you want your brand to stand out, you need to use a hashtag strategy. 
Hashtags are a way to organise content on social media. People on Instagram and Twitter use them to organise photos and videos that they share on those sites.
10 – Reach Out to Influencers in Your Niche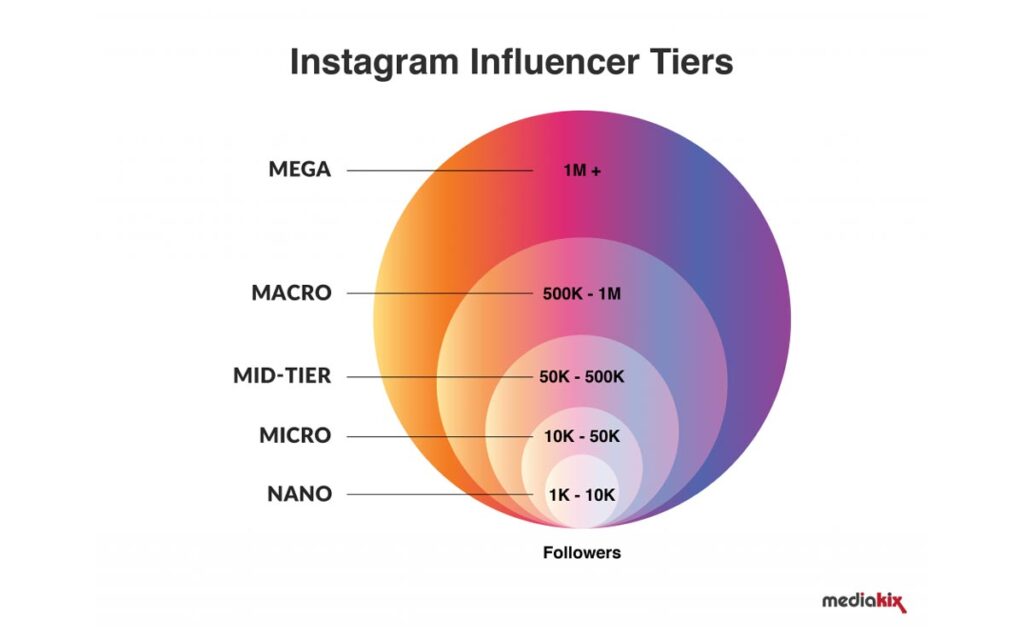 While some Instagram marketers prefer to do their influencer marketing on a case-by-case basis, there's no reason you can't reach out to influencers that already have a following within your niche. This is an excellent strategy because it allows you to connect with a group of people who are already interested in the products and services.
The point here is to reach out to people who might be interested in your product or service and those who already have a strong following. For example, if you're a personal trainer who has built up a following on Instagram, you might consider reaching out to influencers in your niche to advertise. However, you don't want to go too far and ask someone like a celebrity, for example, unless you're willing to pay top dollar.
Once you've determined the target audience for your business, it's time to reach out to influencers within that niche. If there aren't any, consider reaching out to other popular businesses in your niche. 
While it's possible to reach out to influencers through social media platforms like Facebook and Twitter, it's easier to connect with them on Instagram. You can reach out by messaging them through the app or tagging them in posts, comments, or images. Search Instagram for your ideal target audience and message them directly to get the ball rolling.
Conclusion
If you want to build a strong presence on Instagram, you must know what works and what doesn't. For instance, promoting your posts can be effective, but you are wasting your time if you are doing it the wrong way. 
Make sure that you promote your posts correctly. When promoting your posts, make sure that you have great titles and descriptions. You have to use keywords related to the type of posts you want to promote. This can help you to drive more traffic to your page. 
A great tactic that you can use to promote your posts is hashtags. Hashtags are like search terms that people use to find specific topics. If you post a photo of your dog with the hashtag #dogs, it will be easier for people to find your posts. 
If you want to drive traffic to your page from Instagram, it is a great idea to create content. Content that is helpful and interesting can help you to gain attention. Once you get some attention on Instagram, you can create content for your audience. 
It is easy to become famous on Instagram if you have many followers. If you want to increase your follower base on Instagram, you can use the "shout-outs" feature. This can help you get the attention of people who are not following you.
You can use Instagram stories to attract people to follow you. This is a great way to gain more followers because it lets your followers know about your activities on the app. 
You can also use the Instagram app for advertising. This is a great way to get noticed and attract new followers. When making your images, you have to make sure that they are unique. People love to look at unique photos. 
If you want to use your Instagram to promote your website, make sure that you use hashtags relevant to your page. This will help you gain attention and build a strong presence on Instagram.
Are you looking for some great Instagram advertising tips? Here are the 10 things I recommend.