Social Media Branding: 5 Actionable Strategies
What makes Social Media Branding Special?
One of the main pillars of a successful Social media campaign, business or commerce, lies in planned and implemented marketing strategies.
More specifically, social media branding is among the crucial considerations entrepreneurs invest in to make their ventures successful.
Checking out the world's most iconic brands on Social Network Like Facebook, Instagram, Tik-Tok and many other platforms and wondering what makes them stand out, here are the following interconnected Goals that companies aim for:
1) Brand Awareness (The extent to which the clients are aware of the products and the services provided)
2) Lead Generation (a marketing procedure of generating interests and enquiries for the products and services offered by the company known as User Acquisition which indicates the extent to which the company's branding is functional)
3) Customer Loyalty (the long-term positive interaction retained between the customers and the business)
4) Sales (The amount of revenue earned out of selling what the business is offering)
5) Customer Service (The support offered to the customer before buying, during usage and post-purchase moments)
In digital media, reaching out to audiences has become easier to seek, find and target customers.
What indicates the success of any Social media marketing company is the branding of its own.
There are several primary points and areas to optimise in the framework of branding your business:
Identity
Understanding the business with all the prospects involved, from Goals to details, will help you render the right message.
Unlike in the past, before the digitised world, physical advertisements existed like Billboards or posters.
Nowadays, the essence of brand Identity is so vulnerable that it imposes all the entrepreneurs to be more cautious about their undertakings, their social behaviour with the surroundings and most importantly, their activities on social media.
A primitive complaint among all the appreciations could ruin the reputation of a company.
Audience
Seeking and Targeting the right audience is a crucial investment that companies even spend money on.
Any company can ease the process of targeting its service or product sales by tailoring and narrowing it down into the specific type of customer showing interest in the offer.
A typical example is a venture that facilitates an extensive business onboarding process like special employee training provision.
Yet such filtering procedures in the business include age, gender, income range, marital status, the residency area, and much other relevant information.
For instance, in make-up product sales, the entrepreneurs focus on the Female audience with the attitudes who are generally outgoing people for different events and are, let's say, above a certain age.
The success of social media branding customer acquisition comes from the empathy shown to the customer and walking through their shoes while deeming their needs, wants and problems.
Keeping in mind that in this immeasurably growing competitive market, the customers can easily switch from one business to another on social media.
Content
Sharing and broadcasting your business to the furthest possible outreach will suffice only when the marketing and advertising content are precise and concise.
Besides properly articulating the business idea and promotions with comprehensible words, the timing and the type of marketing campaign play significant roles in the effectiveness and efficiency of a shared post.
For instance, having a lunch break food discount offered for a specific time interval in a crowded street like Wall Street before noon with the delicate words are quite enough to multiply the customer eating from your restaurant or explaining to a newly registered customer about the difference of exchanges like "Coinbase" with others in this modern cutting-edge cryptocurrency industry.
Design
An interchangeable word used for branding is known as design. The facade of any company shapes the company's image.
This visual representation is the optimal method to use building brand recognition way more than regular texts.
More precisely, the colours, the shape and the configuration of the designed elements are so meticulously fundamental which will attract the customers' attention in a matter of seconds.
When creating visuals for social media, you should use several tools and software, including image editors, shape generators, photoshop programs, and more.
Worldwide logos and brands with their specific mottos can generate a light reflection of the company.
A typical example is when encountering a sentence like "Just Do it!" or the logo tick (√), they are mere representations of "Nike" Sportswear store company.
5 Functioning Strategies for Social Media Branding.
Eventually, every company needs a plan to enhance its goals and optimise the branding to become lucrative and successful.
Strategists focus on implementing the best methods and techniques for boosting the value of the company.
Here are the most prominent strategies proven to be successfully achievable for helping any venture through Social media branding:
1 – Select and promote the most convenient Social Media Platform
Acknowledging where to share your activities and updates or opening up a page or corporate is crucial.
Nowadays, the most worldwide beneficial platform is Facebook, with billions of users checking their feeds daily or SMS Marketing (messages received on the phone).
Otherwise, the other inconvenient social media platforms for marketing purposes are just the drainage of money, time and effort.
A typical chart example that has essential information in this regard:
2 – Always follow up with all the stakeholders
The real challenge doesn't lie in building a brand but rather keeping up with branding.
Expectedly, the branding should be visually rich with graphs, photos or affluent with text, comments, posts, descriptions and replies.
The longer you spend on it, the faster you reach out to your clients and save more time to invest in brainstorming on the posts.
Once again, consistency and maintenance of the quality of the deliverables are among the priorities.
Every Social Media platform has its way of contributing to the growth of your brand if it is placed in its correct position and sphere.
Interestingly, as we encounter it frequently, Facebook has recently developed the strategic SEO technique to narrow down your search with the button Hashtag "#" and ease your search for the most recent trending topics by using anchors. The massive audience gets backlinks which will navigate them to a targeted webpage.
3 – Stay active with posts and replies
Resourceful posts and relevant contents with positive vibes are mandatory to encourage your followers to read your updates.
For any initiatives, you should always be ready to make the ideal first impression as a "hook" to connect to as many followers as possible.
Eventually, you're targeting to build a reputation for your branding and a long-term relationship with your customers through regular posts and informative content to hold on the front side of your social media audience's mind.
As a tip, having a strategic weekly calendar of post types is a great incentive for properly managing social media platforms.
4 – Maintain your brand voice
Based on the venture, always sticking to the most relevant resonance won't confuse your audience and shift them away.
For instance, any sport business initiative has its articulation, tone and characters used to convey relevant adjectives connected to athletes, clubs or nations.
A good note is when your voice is as unique as your brand; making it personal creates many benefits for the company's name as the customers appreciate innovation and creativity.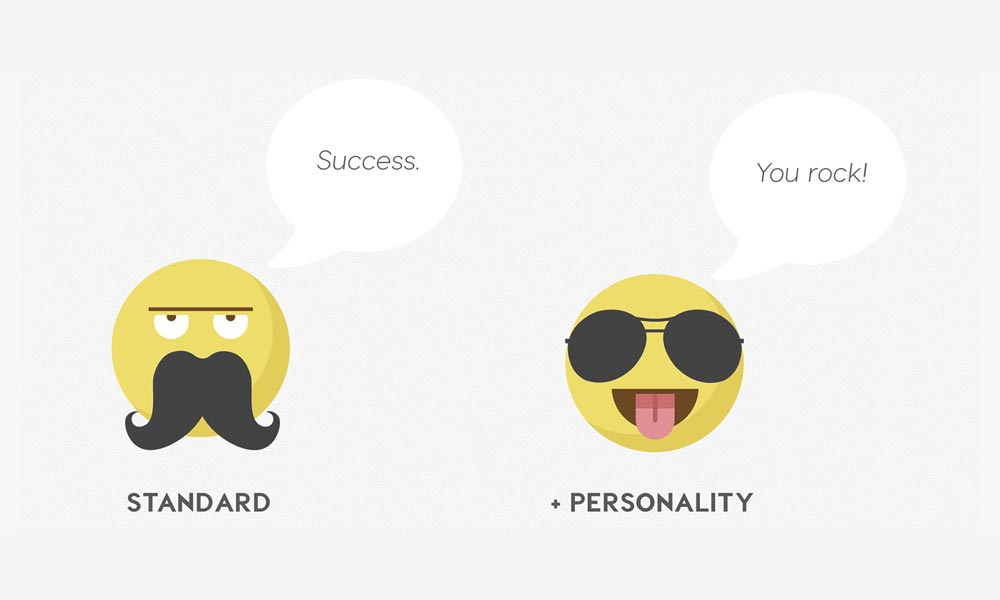 5 – Prioritise Social Media Profiles
Remember, Social media profiles are digitally the most significantly influencing component of any business and the primary interaction phase with customers.
Investing time and money on your profiles will eventually pay you off.
Every search by customers or visit by clients is a big chance for return on investment, so use that opportunity wisely.
4 Social Media Branding Mistakes to avoid
Not all companies succeed in their ventures where different reasons lie behind their failures.
Even though several steps and strategies are implemented, or a considerable amount of money is invested with the ideal experts in the field working on the project, there are still four inevitable mistakes repeated during Social Media branding:
1 – Rushing into getting famous overnight
Many companies set their target to acquire as many clients as possible, which is very unlikely based on statistical implications.
After that, what exacerbates the situation is when they get their expectations deescalated and get quickly disappointed by eventually quitting their venture. This is a typical case scenario with many pre-seed startups.
2 – Reaching out everywhere is the promotion
Acquiring many customers is indeed by going as far as possible.
Yet, what is more, fundamental is acknowledging which trajectory is taken to find the customers needed to build relationships.
Not acquiring the right customers is a drawback that will pull your business back and, in extreme cases, demolish the brand name. Therefore, you should wisely coordinate lead generation for better results.
3 – The Number of Followers is Important
Knowing what to prioritise in this case brings up the distinctive concept of "Quantity vs Quality".
Having many followers in huge numbers, yet not profiting from their existence or not having them adding value to your business financially, is simply a waste of time.
The real focus should be on the loyal and devoted customers using your business with trust and admiration.
4 – One-time big advertisement is enough
Consistency and progress are the keys to the sustainable success of any business; being active on Social media is one of the indicators compelling the customers to be updated with the company's recent activities.
Advertisements are accompanied by the news that the business has to offer.
To sum up with all intents and purposes, regardless of the venture you're embarking with, its size or the type of market you are involved in it.
There are always priorities that should be maintained and strategies to be consistently monitored and implemented.
Not all businesses succeed in successful social media branding.
Still, all entrepreneurs learn from their inevitable mistakes and attempt to rectify issues to make their next strategic plan firmer with a more solid establishment.