Is it Time for a Brand Refresh or a Rebrand?
Brand refreshing and rebranding are two terms that are often misinterpreted and are considered to be similar in meaning.
However, if you get in the details, the difference between the two is enormous.
A brand refresh is all about giving a makeover to your business while rebranding is all about re-strategising, and rebuilding your business from scratch.
To elaborate both the terminologies, a brand refresh includes updating your logo design and taglines, tweaking your marketing strategies and changing your branding materials.
While on the other hand rebranding includes creating a new brand personality and rebuilding the brand image in a different market niche.
The Core Concepts Behind a Brand Refresh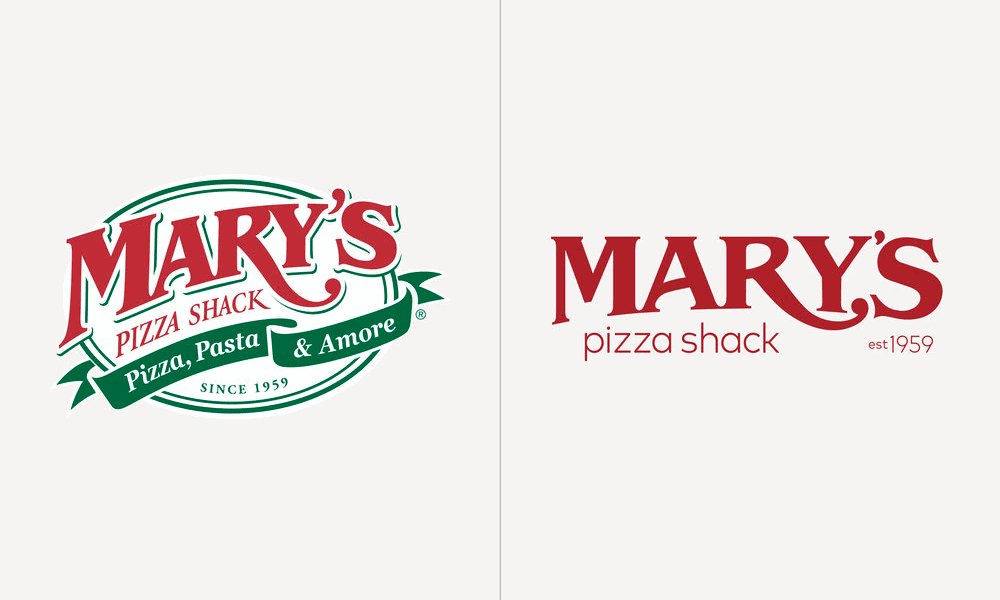 In the digital branding world, refreshing your brand is more like a strategic gambit to change the image of the business or company.
How much changes you need to bring depends on the extent to which you want to heighten your brand image.
The primary purpose of refreshing your brand is to improve the impact, feels and general perception of your brand—which usually means tweaking your visual representation, changing the brand voice and offered products and services.
The key to progressing in this highly-competitive digital business world is to adapt to the current market trends.
Refreshing your brand identity and image as per the current trends not only keeps your brand modern, but it also shows that you are relevance in the industry and market niche.
Typically a brand refresh refers to changing the colours, typography, styles and tone.
Although refresh doesn't have as widespread as the rebrands but making a few changes can have incredible impacts on your brand identity.
When is the right time to refresh your Brand?
Brand refreshing is a massive undertaking and requires careful thinking.
If executed properly, brand refresh can incorporate a new life to your business by expanding your base and increasing the revenues and profits.
By making a few changes to your company's branding and marketing you can get your desired results.
A brand refresh is usually done for upholding the company's relevance in the market and industry, reaching out to new customers, infusing a new meaning and purpose and maintaining the integrity and reputation of the brand.
Most of the companies go for brand refresh rather than a complete overhaul.
The main reasons as to why you should consider refreshing your brand are mentioned below:
Your identity is outdated
Analyse your branding strategies and tactics and determine whether your visual identity represents and communicates your business message or not.
Logos are a crucial part of every marketing strategy, so make sure it stays relevant to your company and the market niche.
Your business has evolved
Businesses evolve and change with times for the sake of innovation and modernisation.
So re-evaluate your business message.
Your business message should clearly communicate and entails what you are now.
You've lost your focus
Trying out and adopting new trends is usually recommended but continuous experimentation with new colour schemes and palettes might even annoy the regular customers.
In such a refresh will help you in gaining focus and redefining your identity.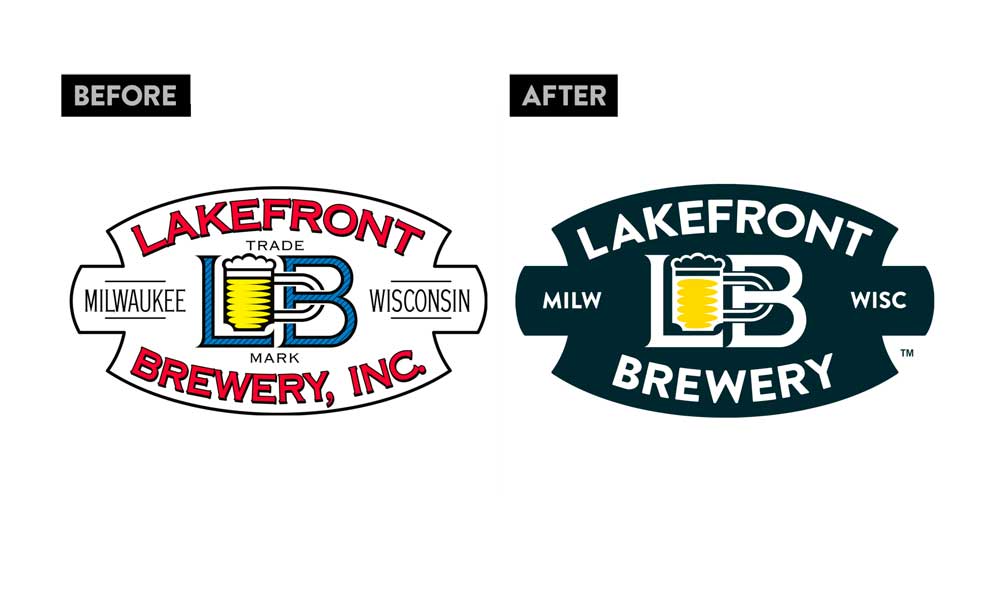 Your customer base has expanded
As the business grows, the customer base expands with it.
Your target market shifts with business evolution.
So there is a high chance that you are not targeting the relevant audience with your brand identity.
A brand refresh helps you in targeting the relevant audience and potential customers.
Your business growth
Business growth has many aspects including partnering with other companies, company merger, and launch of a new product line and integrating of new marketing tactics.
It is usually recommended to review the brand identity if your business is going through the growth and expansion processes.
What makes a great brand refresh strategy?
Refreshing is the process of redefining, conveying and upholding the values and practices of your company.
Your brand identity is more than a great colour scheme and a few symbols.
A brand refresh helps you in the development of improved brand identity and stabilising your business structure.
So if you think that your brand needs an update, follow these steps to constitute your brand refreshing process:
Research
Researching is one of the most undervalued steps of brand refresh process.
Research helps in figuring out the primary objectives of the brand refreshing process.
Without having a clear understanding of what the customers and clients want and require, the refresh process is irrelevant.
Study what your competitors are doing
Simply copying what your competitors are doing is a bad idea.
Examine the markets and industry to have a better idea about the current and useful trends, styles and methods of your niche market and industry.
Doing a thorough competitive analysis helps you in evaluating many aspects and factors including your brand taglines and slogans, brand's content and logos.
Update the visual identity
Updating and changing the visual representation is one of the key reason why many brands opt brand refreshing process.
Make sure that your brand's visual identity is not only relevant to your business message, but it is also consistent with the current trends.
Update the business message
Even though brand refresh is mostly about visual identity upgrades, updating the brand's message is equally important.
The digital marketplace is more concerned with the personality and the story of the business than the representation and the objectives of the company.
So if you are refreshing your brand's image, then you should also update the voice and the message of the brand.
The Core Concepts of Rebranding
Rebranding is costly, time-consuming and several times rebranding turns out to be more damaging to the company.
The chief goal of rebranding is to revitalise the brand's image and reputation.
Rebranding is all about maintaining the brand's appeal to the new and existing potential customers.
To put it simply, rebranding is the process of redefining the perception and brand's prospects.
It could involve changing the marketing materials, creating new logos and re-structuring everything.
The range of rebranding depends on the problems faced by your business.
An outdated company or business reduces the opportunities for growth and expansion.
So in that case, rebranding will prove to be a brand-booster.
Rebranding is not all about looking modern and up-to-date; it's all about expanding your business prospects to standout in the highly competitive digital markets.
What is the right time for a Rebrand?
There are numerous reasons as to why a brand should rebrand to change the image of the company.
Certain red flags indicate the need for rebranding.
Most of the times these red flags get ignored and even when you notice them, embarking on the process of rebranding is a tough and risky decision that many businesses don't want to take.
Rebranding is the declaration of new objectives and an indicator that shows your commitment towards the business evolution and growth processes.
On the other hand, rebranding is done for the sake of shifting the targeted audience perceptions.
So how do you know when it is time to rebrand?
Well, if your brand shows the following telltale signs then surely your brand is ready for an upgrade:
When you fail in differentiating your brand
Branding is all about keeping your brand different and distinct from the market competitors.
Considering the competition of the market, there is a high chance that your brand gets lost in the ocean of hundreds of businesses and brands.
If that's the case, then capitalising and investing in your unique identity and values can increase the brand visibility exponentially.
When your brand's strategies have changed
Whether it's because of the change in market trends or your objectives, your brand strategies are bound to change with time.
Your business strategies should reflect the general public perception.
If your business model has changed, it's time to put your brand through total rebranding.
For instance, many businesses have shifted to digital marketing for branding recently due to the digitalisation of the world.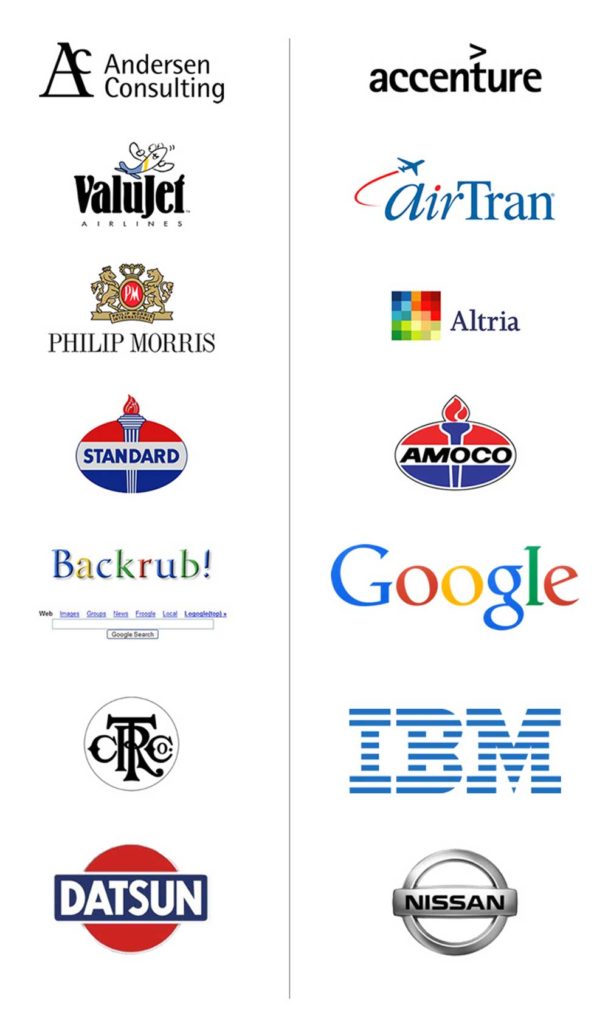 When your brand outgrows the original objectives
Scaling is one of the fortunate problems that many large businesses face.
If your company needs to account for sudden profits and revenues, then you should consider rebranding your current brand identity.
To compete with more prominent brands in tighter market conditions, it is better to leave the older brand behind.
When your niche market is evolving
Sometimes rebranding is not a tactical manoeuvre; instead, it is a necessity.
You are keeping up with the market trends and your company competitive in the ever-changing business and market.
If your brand doesn't follow the cutting-edge, there's a high chance that your company will be left behind in this hypercompetitive digital marketplaces.
The composition of a successful and effective rebranding strategy

If executed properly, rebranding can change the dynamics of an outdated and unprofitable business.
However, the slightest mistake in the rebranding strategy can have drastic effects on the brand.
Fundamentally, rebranding is the process of reconstructing the people perception about your brand.
However, taking the risk of rebranding can benefit you with incredible results and gains.
While on the one hand, incorrect rebranding could cause your brand to struggle for its distinct identity.
Whether you are rebranding your company because of its outdated nature, its inability to evolve with modern market requirements and to resonate with the potential audience, a successful rebranding strategy involves creative thinking and dedication.
Once you are sure that your brand needs a fresh new start, here are few considerations and steps that a great rebranding approach consists of:
Find and determine your purpose
Rebranding is a precarious process, so before you start re-forming your brand make sure that you have a relevant and robust reason in mind.
Knowing the reason behind rebranding helps you in focusing on the core purpose and in determining the direction.
Research, research and research
Whether it's brand refreshing or rebranding, detailed research forms the core part of both these approaches.
Research helps you in gaining valuable insights into new market segments and audiences.
A well-researched rebranding strategy helps you in understanding and determining the position, possible opportunities and competitors of your brand.
Concentrate on brand differentiation
Knowing and communicating the qualities which make your brand different from others is pivotal for mobilising your potential customers to choose your company over the competitors.
To compose an effective rebranding strategy, it is essential that you focus and draw the attention of the audience towards those differentiation points.
Proper communication of the business message
Once you have determined all the differentiation features, it's time to identify the ways of communication.
Structuring the communication strategy ultimately leads to discovering the basis of business strategy.
Branding is majorly concerned with creating a perception about your brand, and for that, you need to update different aspects and levels of your business– from logo designing to social media marketing.
Create a unique brand identity
After all the researching and developing branding policies, you are ready to upgrade your brand structurally.
For making a new and unique brand identity, you need to think through the new logo designs, new taglines, brand slogans and other marketing materials.
Start building
Only after all through research, proper planning and composition of the execution plan, you are all set to start your new brand—all you have to do now is to form an effective launch policy.
Which option to choose?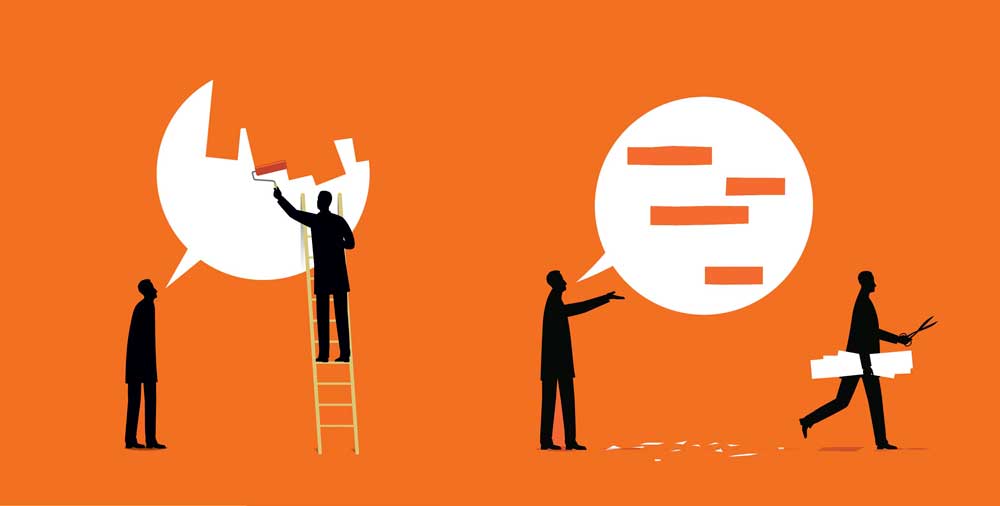 With continuous evolution in the business world, every business is bound to go through either one of these processes.
However, the scope of changes in your brand depends on your decisions.
A refresh boosts the already robust business whereas rebrand is more like plastic surgery, it gives a whole new identity to your brand.
You might be dealing in the same products and with the same target audience but with a new name and identity.
So what's it going to be – a complete renaissance or a slight revitalisation?