Rebranded: How to know when it's time for a Brand Refresh
Standing still from a branding perspective can damage how existing and potential customers perceive your business. Your visuals may look a little dated, or your message may fail to portray your strong social and environmental values. Even minor details can see your business leapfrogged by the competition.
This is evident even for global household names that recognise the importance of being current and working out what makes their target audience tick.
In this article, we will discuss getting rebranded and how to know when it's time for a brand refresh. We will look at the importance of rebranding, the consequences of outdated branding, current branding trends, and much more.
Why is branding so important?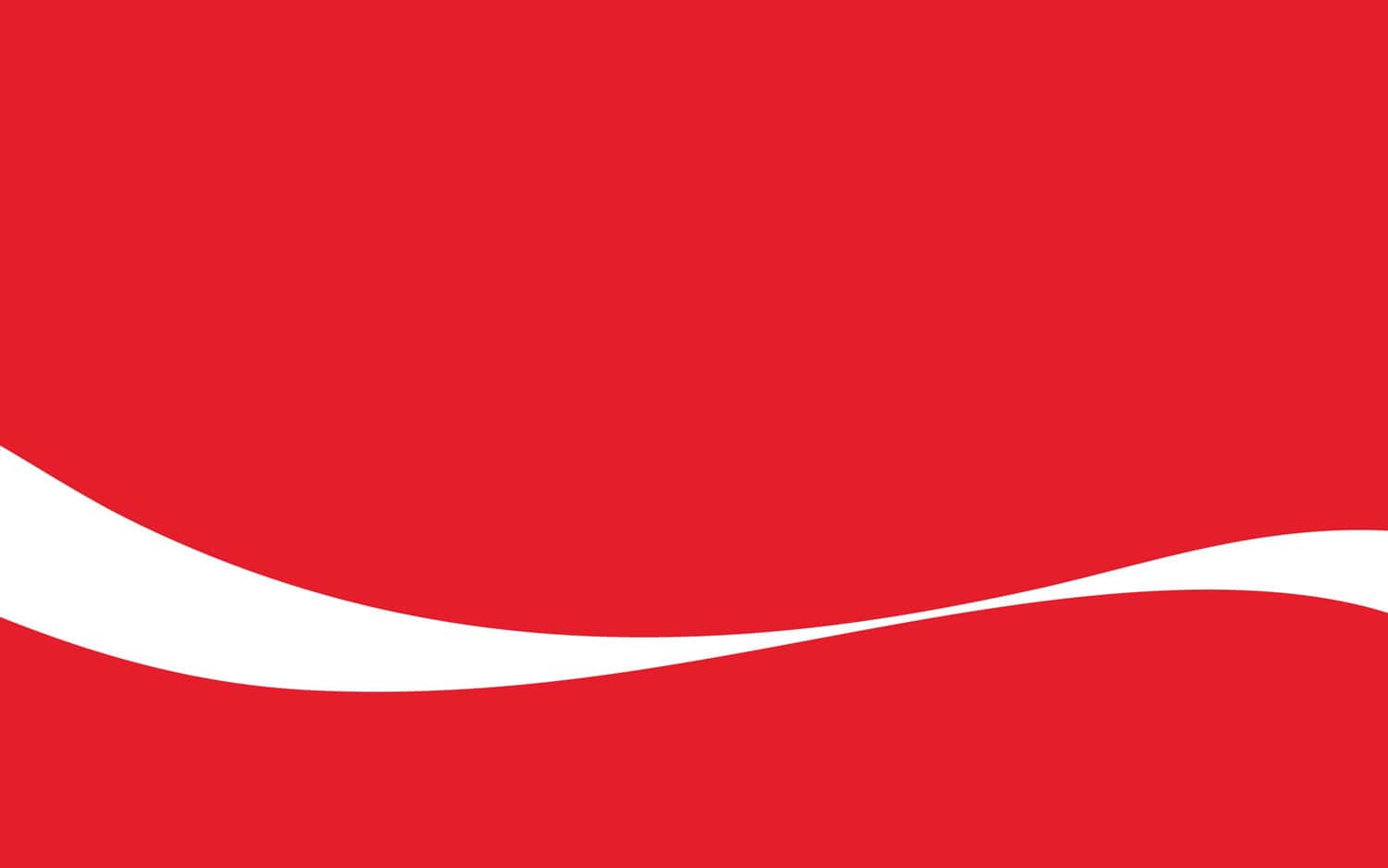 Your brand is more than a striking logo and a colour palette; it's the entire identity of your business and gives your organisation a personality that can become instantly recognisable.
Many experts believe branding is more important than ever, especially with people's exposure to different businesses daily. This creates plenty of competition but also provides fantastic opportunities. Your branding is your best shot at quickly grabbing a potential customer's attention.
Branding is more than just advertising; it is also an effective way to create your business's narrative. It shows that you care about your customers, employees, the environment, and society.
Below is a list of the key benefits of creating a strong brand:
Recognition – Effective branding can ensure more people recognise your business, helping your message or marketing campaigns stay long in the memory. If a person requires your product or service, you will be the first company they think of.
Build Trust – Building trust within your customer base and target audience is one of the most valuable commodities a business can have. Branding can be a great way to build up this level of trust, and with the proper branding, you can show that you are an ethical organisation that is reliable and credible.
Advertising – Strong branding is essential if you launch successful advertising campaigns, helping promote your services while introducing customers to your organisation's identity and core values. This can be achieved in numerous ways, from a light-hearted, humorous approach, to a more serious and professional tone of voice. Choosing your overall narrative all comes down to understanding your target audience.
Improve the working environment – It is not only customers that find great branding necessary; your employees can also find motivation and enjoyment from a great brand that makes them proud to work where they do. Rebranding your office to make it a little more fun, handing out merchandise, well-being initiatives, and implementing staff benefits are all part of a branding strategy.
Customer Loyalty – A brand that focuses on excellent customer service and clearly shows the human side of your business can make sure people come back to you repeatedly. A brand can make customers feel valued and create lasting bonds that increase customer loyalty.
Branding – the stats
Let's look at a few interesting stats regarding rebranding and its importance.
How often do businesses rebrand?
The majority of businesses launch a rebrand every 7-10 years. However, the extent of the rebrand can vary greatly. Some rebrands may only involve a new logo design and visuals, whereas others can update every detail representing a business.
Whether you are simply changing the primary colours of your business or tweaking your overall messaging, it is vital never to remain still and let aspects of your organisation become stagnant. If your competitors embrace current trends and styles and you don't, they will generate more attention and potentially even steal customers from your nose.
Major brands rebranded over the last decade
Here are three significant rebrands from globally-recognised businesses that effectively grabbed people's attention and changed their operational approach.
Dunkin'
Dunkin', formerly Dunkin Donuts, decided to drop 'Donuts' from their name entirely, moving away from a brand that achieved significant success for 68 years.
The main reason was that Dunkin' wanted to promote its coffee offering to compete with the big high street chains. Of course, Dunkin' still offered delicious doughnuts, but it no longer wanted to be solely associated with them; instead, making its essential product offerings coffee.
Dunkin' maintained its famous orange and pink colour scheme, but as well as losing the word 'Donuts', it also changed the logo's typography. They combined this with $100m worth of investment at its stores.
Uber
In 2016, Uber launched a rebrand to move away from some of the bad press it received due to its poor working culture, which threatened to cause long-term damage to its reputation. However, this initial rebrand could have been better received, using an unfriendly, all-capital typeface that gave a corporate impression.
Two years later, Uber decided to opt for a less harsh typeface for its logo, following the lead of many other top brands. They retained the black and white colour scheme, but a much more minimalistic look was chosen, giving the company a more amiable personality.
The most significant changes were the adjustments to working conditions which did wonders for Uber's PR. Now, the past bad news is almost forgotten, and Uber's corporate strategy has established itself as a leading firm for ride-hailing, food delivery, package delivery, and more.
Airbnb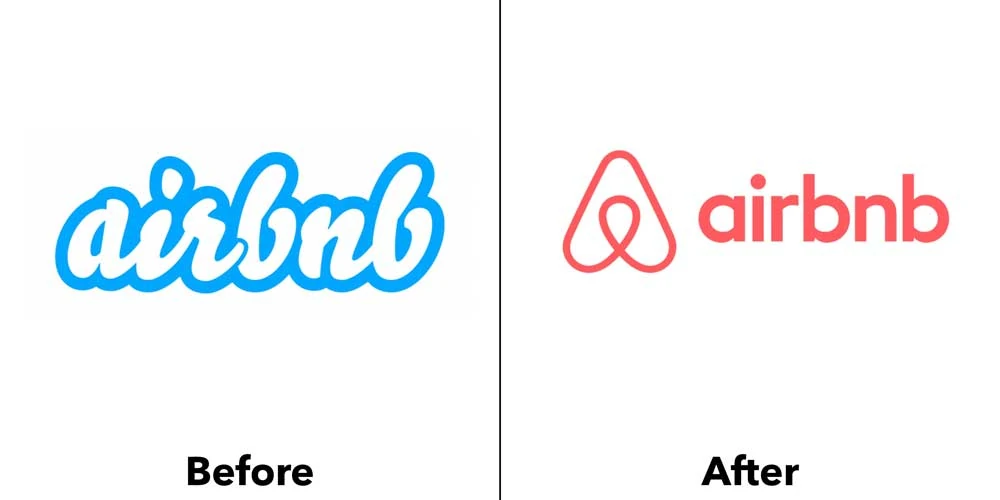 Airbnb's 2014 rebrand was a classic example of how to do things the right way, doing away with its dated, almost childish logo. Its new look and design have become instantly recognisable, helped by a clean colour palette that is much more sophisticated.
In addition, Airbnb also placed even more focus on becoming a community platform, encouraging meaningful interactions between hosts and people looking for accommodation.
Outdated branding practices
Employing outdated branding processes can have a significant impact on the success and growth of your business. Furthermore, many of these branding errors are simple to rectify.
Avoid overly large logos – Not only do they look a little garish, but they are also harder to transfer across different mediums and channels. For example, many social media platforms impose strict dimensions favouring a simple, smaller logo.
Get rid of generic visuals – Using generic stock images or videos will not give your brand any identity, as they are likely being used across thousands of businesses across the globe. Spending time to source and create original images is 100% worth it.
Do not use stereotypes – Stereotyping is not looked upon favourably, and many consumers will avoid brands that make lazy assumptions, especially those based on race.
Not having an SEO strategy – Optimising your website is essential if your business continues to grow substantially. If a website is too difficult to find on search engines, most people will give up trying to look. Ensure your website has good search visibility with a detailed SEO strategy.
Failing to define a clear vision – A business must set clear goals for its brand to achieve measurable success. When strategising your subsequent rebrand, it is crucial to outline core values and critical targets.
Ignoring mobile users – If your business has a responsive, mobile-friendly website, it will pay attention to a vast audience that could become potential customers. Mobile searches account for 60% of all online searches.
Sale
Bestseller No. 1
How to know when it's time for a brand refresh – 13 signs
Getting rebranded can change a consumer's perception of a business, and failing to address dated branding practices can result in fewer conversions, a lack of customer loyalty, and more.
But how do you know when it's time for a brand refresh? Here are 13 signs that your business's brand may require an update or at least a few tweaks.
Do you need help reaching your target audience effectively?
If your business fails to reach its target audience, online or otherwise effectively, it is likely time to get rebranded. Your brand needs to keep up-to-date with modern trends that can expand the overall visibility of your business.
As well as ensuring your brand is current in terms of the visuals it uses, the overall messaging of your business also needs to appeal to modern audiences and younger generations. This also means having a strong presence across multiple channels, including popular social media platforms such as TikTok and Instagram.
Has there been a significant shift in your business operations?
Over time, a business's core values and goals can evolve, changing how it operates and potentially resulting in different audiences being targeted. If your business has undergone significant and noticeable changes, consider getting rebranded to reflect this recent shift.
This is recommended if there has been a leadership change, new policies have been introduced, or developments within your industry have forced you to adapt.
Changes to the market
Many industries, especially ones such as digital marketing or ones involved in tech, are constantly changing, requiring businesses to rethink how they deliver their services constantly. Businesses that are unwilling to adjust run the risk of falling to the wayside and having their competitors profit from their misfortune.
Of course, getting rebranded is only viable once there is a change in the digital marketing industry. This is why it is essential to keep an eye on what the competition is doing and consider subtle transitions instead of frequent and apparent updates.
Does your brand name suitably reflect your business?
If your brand name is no longer relevant to the service or product your business offers or sounds a little outdated, it is time for a new one. A classic example is when Federal Express changed its name to the much catchier and cooler FedEx, and can you imagine if Google was still called BackRub?
Staying loyal to tradition and building a brand around the original name and business values still have their place in the world, but this depends on the industry. Your brand name should always be unique and memorable, avoiding using outdated or confusing words or terminology.
When choosing your brand name, you should also remember how it will read in a URL or if there may be issues registering it as a trademark.
You're not proud of your business's website or marketing collateral
If you are reluctant to direct a potential client or business partner to your website, or your business cards belong in the 90s, then a rebrand is undoubtedly required. Your website and marketing collateral should showcase what your business is about. Therefore, they need to go if you aren't proud to show them off.
This only sometimes means drastic changes are needed; new visuals, a cleaner colour scheme, and a simplified logo can do the job. Not only will this make your brand more appealing to consumers, but it can also have a positive impact internally, making employees more willing to talk about and promote your business.
You don't stand out
If it is hard for your target audience to differentiate your brand from the competition, it makes the lives of your marketing team much harder. Suppose you conduct a thorough competitor analysis and determine that your main competitors follow a similar style, messaging, and colour scheme. In that case, it is a good idea to change things up.
Going against the grain a little in your chosen industry can help you stand out. Avoid cliches and offer your target audience something a little different. As well as defining your business's personality, a rebrand can give you a competitive advantage.
Your current brand lacks cohesion
Does your brand lack organisation and consist of various elements that offer no cohesion? This can be a common issue for large organisations with numerous stakeholders who must be on the same page. If a business is to succeed, ensuring everyone is on the same wavelength and the brand has a clear focus necessary.
A website or print material that doesn't correspond to your social media efforts can confuse the consumer. Sometimes, they may even question whether it is the same organisation when directed to your main website, resulting in a missed conversion.
A brand should never be overly complex and easily recognisable across all marketing channels, using simple visuals and easy-to-follow messaging.
Bad Press
When a brand develops a negative image, it is crucial to disassociate yourself from bad press and unfortunate perceptions of consumers about your organisation. The best way to do this is with a rebrand that showcases the positive aspects of your business, in addition to changes to the things that generated any bad press in the first place.
Negative perceptions can spread like wildfire across social media, whether an accidental blunder relating to customers or the workforce or a post went wrong…
A rebrand can turn any bad press on its head and work to your advantage in the long run. As mentioned earlier in the article, Uber is a prime example of how a rebrand can transform public perception.
Has your brand kept pace with the growth of your business?
It can be widespread for a business to outgrow its original brand, and a lack of foresight can mean your brand needs to reflect the size of your organisation. Only some brand elements must be scrapped, as positive aspects may be worth keeping or amending.
However, if your messaging still sounds like you are a startup or an SME when you are a large, established organisation or it has become an LLC, you are doing yourself an injustice.
Sale
Bestseller No. 1
Mergers or Acquisitions
Mergers and acquisitions are:
A prime time for a brand refresh.
Introducing a more comprehensive service offering.
A new approach.
Unfortunately, this is only sometimes done effectively, especially regarding acquisitions. Many businesses force the parent brand upon the acquired business or take elements from it, sloppily incorporating them into the overall brand. This needs to be clarified for customers.
Mergers are also prone to needing more consistency, with both or multiple organisations trying to enforce their own identity rather than creating a unified brand that satisfies everyone. A clear brand architecture must be outlined, avoiding risky practices such as brand cannibalisation.
Your business now serves different geographical locations
When a business undergoes significant growth, it will often expand its service offering well beyond its original geographical location; this could be growth achieved nationally or internationally.
Businesses that begin as a regional service may need to redefine their target audience, amend their overall messaging, and change their name to something less regional. This requires in-depth research and analysis to create a new brand that meets the needs of a wider audience.
You are planning a price increase
If you are struggling to introduce a price increase despite rising business costs, getting rebranded can make the idea more digestible for your customers. If you can help your customers understand your services' actual value, then paying a higher price for that service might be acceptable.
A rebrand gives you the best opportunity to strengthen your market position, allowing you to lift prices that may not have been previously possible. As such, rebranding can offer an impressive return on investment and result in higher profits.
Your organisation is missing out on the best talent
Many businesses consider getting rebranded if they need help attracting top talent to their business. This could be because you lack a strong working culture, are perceived as unethical, or your competitors seem slightly cooler.
Reset your business values to match those of the people you want to work with. This could be increasingly necessary for businesses that operate in industries that do not have a robust public image due to their historical impact on the environment or society.
Helpful Tips when launching a rebrand
To help summarise the above, here is a quick list of some critical things to consider when rebranding.
Define a clear mission statement that outlines your values and goals
Choose a core message that can drive your brand
Determine what aspects of your previous brand weren't working
Think about the future and where you want your business to go next
Don't neglect your current customers in an attempt to reach new ones
Pick a logo that creates a solid visual impression
Ensure you understand the financial costs of the intended rebrand
Don't discard aspects of your old brand that helped to make your brand credible
Bestseller No. 1
Conclusion
Rebranding may be necessary for various reasons, from situations forced by changes to the market to logos and visuals becoming outdated. The benefits of getting rebranded can be numerous, potentially resulting in increased customer loyalty, a better public perception, and even higher profits.
Despite the obvious pros of a brand refresh, it is still advised to retain the positive elements of your existing brand, especially if they have proven to be popular with your customers.
Last update on 2023-06-04 / Affiliate links / Images from Amazon Product Advertising API