Brand Logos: How Do You Pull Them Off Successfully?
Brand logos are symbols that represent a brand and are typically used on products, packaging, advertisements, etc. The most common example is the Coca-Cola logo representing the brand, but any brand can use its logo for marketing purposes.
There are hundreds of thousands of designers who create logos every year. That's not surprising when you consider that every time someone creates a new logo, they create brand awareness for that company. However, when you think about it, that might be a little less than ideal—creating a logo can take hours. That's why you should consider outsourcing your logo design to a designer. But before you get too excited, you should keep a few things in mind.
Brand logos are the first thing we see on a company's website or in print ads – they are the company's visual representation. They're an essential part of your brand identity. You're not alone if you're unsure what your logo should look like.
In this article, I'll share tips for creating your perfect brand logo based on my experience and what works best for me.
Why Are Brand Logos Important?
Most people buy into a brand image, especially if it is part of their lifestyle—people associate brands with safety, reliability, and quality. And in turn, these associations have the power to drive purchases. In fact, according to a study by the University of Michigan, more than 60% of consumers believe that when purchasing a product, it is essential to trust the brand.
Brand logos are important, and companies spend millions of dollars to create them. The logos we recognise are familiar and have become part of our everyday culture.
For instance, the Coca-Cola logo is a well-known symbol of American culture and has been around since 1886. PepsiCo Inc. created its "Pepsi" logo in 1971. Nike's swoosh design has been on its shoes since 1976.
When it comes to building a brand identity, the critical elements of a logo include the following:
Familiarity
Consistency
Simplicity
Recognition
As a business owner, it is crucial to understand how to build your brand identity and design a logo that effectively conveys your brand message.
Sale
Bestseller No. 1
Why Should I Have My Own Logo?
There are several reasons why having a unique logo benefits your business.
It establishes a positive first impression.
It gives your company a professional appearance and helps others recognise your brand.
It builds trust with your customers.
It provides a sense of ownership and pride.
What Does Your Logo Say About Your Company?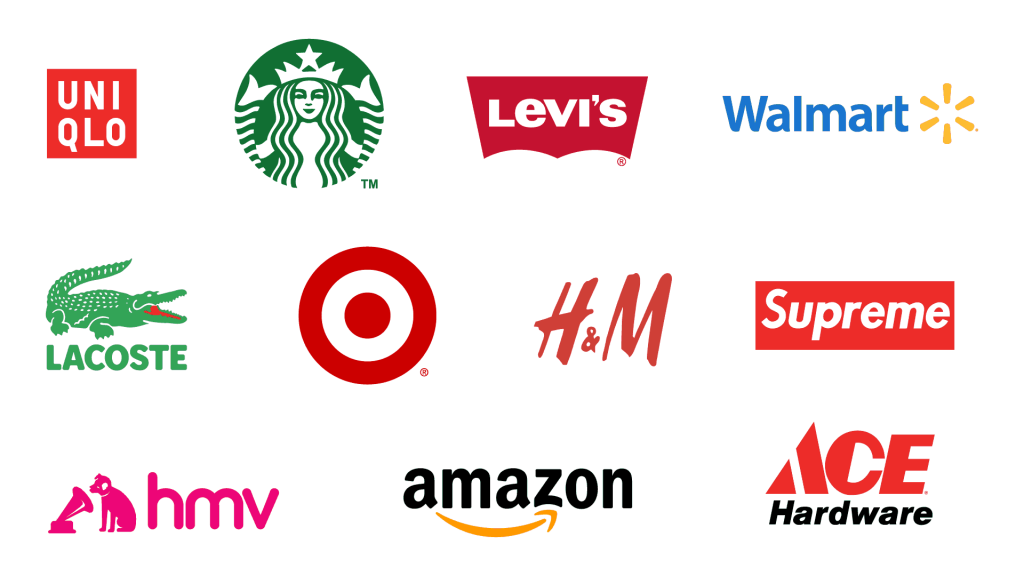 Your company's logo should match the image you want to portray to your clients. The look and feel of your brand will help potential customers connect with your business.
Logos play an important role in your business's success, but they're only a tiny part of the bigger picture. There are three main components of a successful logo:
Logo design is an essential component in branding. Your logo represents the image you want to project to clients. It tells the world what your business does and how it differentiates itself from competitors.
When choosing a logo, consider your target market and what will resonate with them. For example, if your target audience is families, your logo should include playful colours and shapes. If your target audience is executives, choose a simple logo that will look sharp on any letterhead.
Your logo's design should be consistent across all channels of communication. It should also reflect your values and style of operation. A logo that doesn't communicate your company's identity is like a website without a logo – it's difficult for visitors to know what your company is all about.
Your logo should always look professional. While many businesses try to save money by using cheap, stock graphics, there needs to be a better image for your brand.
How to Design Great Brand Logos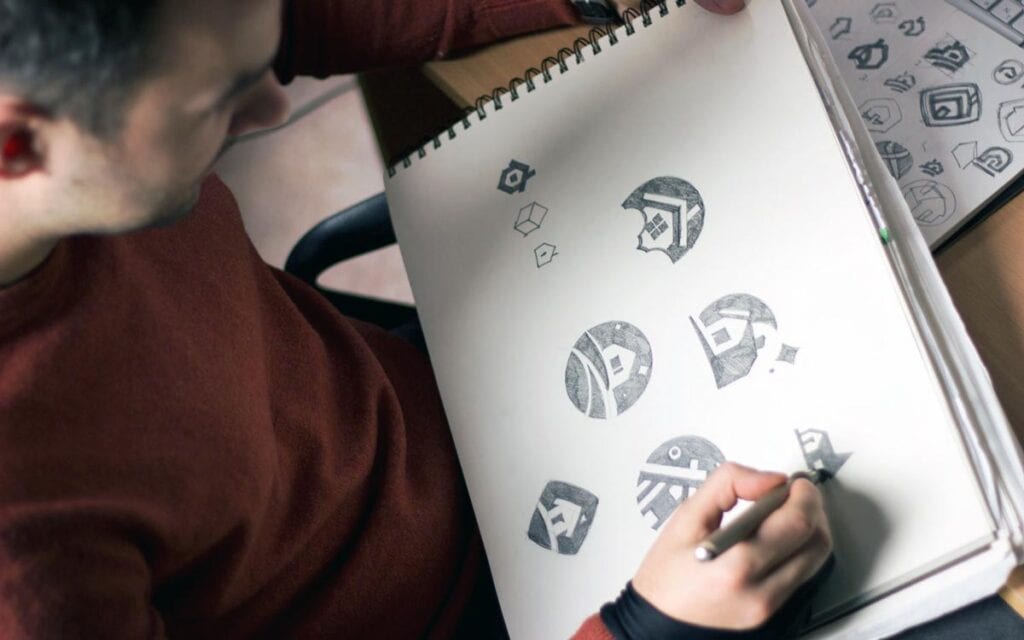 The truth is, no one looks at a logo for very long without immediately thinking about what the company sells. A logo should be able to communicate your message to your audience. And the best way to achieve that is by using the correct visual elements and colour palette.
A logo should be memorable, unique, and represent your brand. However, there are many factors to consider when creating a logo.
Look at your target audience and how they will respond to your brand. What will appeal to them? What will turn them off? This could involve researching current trends, listening to your customers, and considering your product's strengths. For example, a food-delivery service might want to create a logo that conveys a sense of speed and efficiency. In contrast, a car-sharing service might emphasise its ability to help families find affordable transportation options.
Here are five tips to help you create a logo that represents your brand's personality and communicates what you're offering:
1. Know Your Audience
Knowing your target audience is the best way to design a successful logo. Your company's website, social media, and other online channels are helpful tools for identifying your audience. What does your audience care about? How do they like to communicate? Do they like images, videos, or text?
Once you know your target audience, you can create a logo that's memorable, unique and representative of your brand. You can also make sure your logo is clear and easy to read.
2. Choose a Unique Color Palette
When designing a logo, you should only use a handful of colours. Using too many colours makes it difficult for your audience to understand your message. This is why many brands stick with a simple colour palette of black, white, and one or two other colours.
That said, you can make a statement with a few bold colours. Consider using one dominant colour to draw attention to a point.
Sale
Bestseller No. 1
3. Look for a Visual Hierarchy
The key to a memorable logo is to make it instantly recognisable. What makes your logo unique? Is it its shape, colour, or both?
Once you identify the visual elements that define your logo, you can use those elements to create a visual hierarchy. You can choose the visual elements that make up your logo in order of importance. The most critical element will be the first to draw your eye and be noticed.
4. Think About What Your Logo Says
You've chosen a colour palette and unique visual elements to create your logo. Now, it's time to think about what your logo says.
Your logo should be memorable, unique, and representative of your brand. What does it communicate to your audience? What are your main selling points? How does it reflect your company's values?
5. Put Yourself in the Shoes of Your Audience
To design a successful logo, you need to understand the type of person who will see your logo. It's important to know what they're looking for, what makes them feel like your brand is relevant, and what their expectations are.
This will help you focus on what your audience wants and what appeals to them. Once you're aware of their needs, you can put yourself in their shoes and create a logo that's visually appealing and easy to understand.
Brand Logos that are Unmistakable in their Messaging
Some experts believe there are no shortcuts or tricks to creating a powerful logo that communicates your brand's message. Others disagree, saying there are easy ways to craft a strong logo that leaves a positive impression on your audience.
It's widely accepted that memorable logos do not come from a single design. Instead, they result in hundreds, if not thousands, of tweaks and revisions to a single initial idea.
When we talk about "remarkable logos," we're referring to those that stand out from the crowd and compel your audience to remember them. Remarkably memorable logos are so successful because they speak to audiences on so many levels — they make people feel something; they make people laugh, cry, or think; they convey a clear message; they inspire action and evoke emotion.
Some people think that memorable logos are born — they come from the mind of a creative genius. However, you don't need to be a designer to create an iconic logo. Instead, starting with a memorable phrase or tagline that speaks to your business's unique personality is best. Then, you can incorporate that phrase into a simple, elegant symbol or shape.
Some of the most successful logos are based on a well-established shape or symbol. For example, the Nike swoosh is a familiar logo that has been used for decades. Nike is known for being a great fit and active lifestyle brand. The iconic swoosh symbolises the brand's focus on sport and fitness.
There are countless companies with dozens of brand logos, but the most recognisable ones are typically those of household names. We can easily recognise and associate the Apple, Nike, and Coca-Cola logos with the products and services they represent.
For example, we might think of Apple products like MacBooks, iPhones, iPads, and Apple Watches, while we think of Nike shoes and the Nike swoosh. But while we associate a logo with a specific product, they can use it to describe a broader concept.
In the same way that a logo helps to identify a product, a brand logo helps to identify a company. A brand is an image a company projects to the public and other businesses, including a company's products, services, values, and reputation.
Branding is often tricky, so it's no surprise that many companies spend thousands of dollars annually to develop their brand. And once you've established a brand, it becomes your most powerful marketing tool.
Companies use brand logos to reinforce their identity, demonstrate their commitment to a cause, and attract customers. They also use brand logos to send messages to the general public or a specific market segment, such as teenagers.
The power of a brand is not limited to communicating to the public. It also influences our perception of a brand, even if it's just a fleeting impression.
For example, a consumer might think of a company with a strong brand logo, like an online retailer that sells clothes and accessories or an electronics manufacturer that provides reliable products and customer service.
We also remember and connect with brands that use memorable logos, such as the Apple logo and the Nike swoosh.
How Many Times Have Brands Changed Their Logos?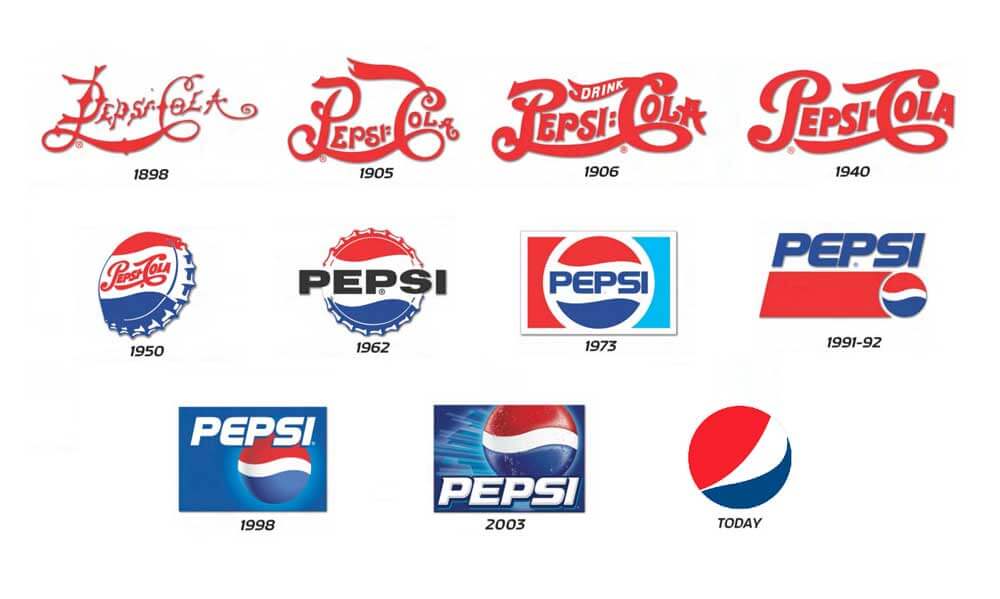 Brands constantly update and revise their logos. In fact, according to a study, there are approximately 7,000 new brand logos created each day around the world!
Most brands will revise their logos when they want to reflect a new company direction, new products, a new business focus, or changes in the design and colour of the logo. Sometimes a change in a company's name or product line leads to a change in the logo.
A brand logo is often designed with its corporate identity in mind. In other words, the logo reflects the mission of the organisation, the product line, the values, and the culture of the company.
Bestseller No. 1
How do Brands Work with Their Logo?
As discussed above, a brand represents the company's overall identity; sometimes, it's the most important thing the company represents.
A brand logo is one of the ways a company communicates with its customers.
Brands use various branding tactics to engage customers, including logos, ads, packaging, websites, social media, product placement, and more. Some of the most powerful tools for building a brand are your brand's logo and tagline.
While a brand can be any message, it is most commonly used to communicate a product, service, or company's values.
A brand can even be the entire company.
For example, a brand may use a name, logo, and tagline to represent a company that makes organic food. This could include everything from the company's mission statement to its corporate culture.
What Is the Purpose of a Brand?
In marketing, brands can be products, services, or both. A product is sold, like a toothbrush, while a service is a thing that helps sell other products, like a website that sells products. Essentially, they both sell things, but the goal and intention differ.
A brand can mean many things to many people. For some, it's the name or logo that represents the product. For others, it's the reputation, or "image," of the brand. Still, others think it's the product's quality, while others focus on the brand's history.
For example, Apple computers are products, but so is Apple Music, which allows customers to listen to music on their Apple devices. However, Apple Music also represents the brand and provides a high-quality listening experience.
What is the purpose of a brand? Most experts agree that brands serve a variety of purposes. Here are the top six ways brands can benefit you:
Promote trust and confidence
Brands build trust in consumers through research, testing, and feedback, so looking for brands with a long history of success is essential.
Brands can also create a sense of confidence in consumers by providing them with information on how to use their products correctly.
Make products easier to understand
Brands help consumers quickly understand the products they purchase. This makes it easy for people to know whether they need to buy a new product or if they need to contact a company for technical support.
Brands also make the product or service easier to understand. When consumers hear the word "apple," they automatically know what kind of device or program they will use.
Promote familiarity
Brands create familiarity with products and services. In essence, a brand is the "face" of a product. Consumers feel more comfortable using a product or service by having a familiar face.
For example, when people hear the word "Samsung," they automatically associate it with cell phones and electronics. Therefore, the brand creates familiarity and trust in the product or service.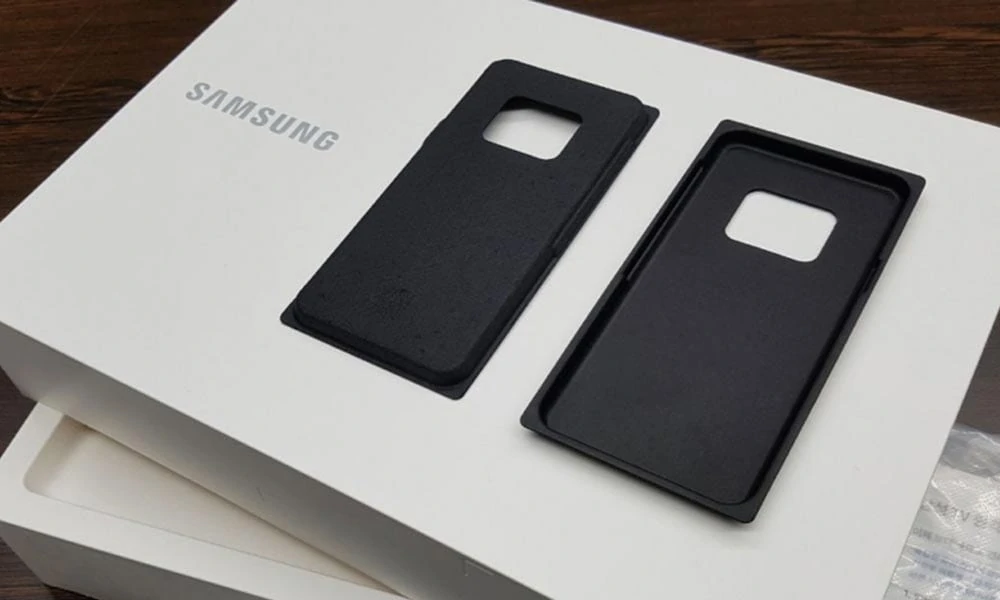 Build loyalty
Brands build loyalty among consumers. When someone has a positive experience with a brand, they are more likely to purchase the brand again.
For example, when you go to Amazon and search for a new toothbrush, you see an image of the brand but need to know something else about it. However, if you search for "Amazon's top-rated toothbrushes," you'll learn more about the brand and find a list of toothbrushes that customers consider high-quality.
Help consumers save money.
As noted earlier, brands provide information on how to use a product, making it easier to get the most out of it. Consumers might save money on a product or service if they do this.
In fact, according to a study by the Consumer Reports Institute, nearly 50% of consumers would rather spend $10 to save $15 on a product than $15 to save $20.
Help consumers discover new products.
Brands help consumers discover new products. Consumers want to find the best deals or the latest technology. Brands are an excellent resource for people to access the latest products and services.
Brands also help consumers discover products and services that aren't currently being marketed to them. For example, if a person is searching online for "apple watch bands," hundreds of results include different products. However, if the consumer is looking for a specific model of the apple watch, no one is telling them about it.
Wrapping Up
To sum up, brand logos are a powerful tool to market your business, but they can also be complicated to design and implement successfully.
If you want to create a logo that stands out, you'll need to do your homework. You must consider the brand's colour palette, font type, and overall feel.
The process can be overwhelming, but once you get the hang of it, it becomes easier and easier to create a successful brand.
Download my free resource that shows you how to start branding now!
FAQs
Can you explain how a brand logo works?
A brand logo is the mark of a company. It's like the name of a person. It tells the public that this is a particular company. Brand logos usually use letters, numbers, or pictures.
How do you decide what a brand logo should look like?
It's essential to have a design that stands out. The typeface is the first thing people see when they look at a logo. The typeface is the central part of a brand logo. Then, it's essential to make sure that the logo is distinctive. For example, Nike has a distinct typeface.
Are there other ways to make a brand logo more successful?
There are many different ways to make a brand logo more successful. You can use a recognisable typeface. You can also use a typeface that is related to your product.
What's the best way to get a new logo designed?
There are many different ways to get a new logo designed. You can call a graphic designer, find a website that does logo design or call a company that specialises in logo design.
Are logos hard to design?
Not really. They are easy to design. You have to consider your product or service and what it stands for.
What's the difference between a logo and a brand identity?
A logo is a representation of your company's brand. It tells the world who you are and what you stand for. A brand identity is the overall look of your company. It includes your logo, stationery, packaging, website, and other advertising materials.
Last update on 2023-12-06 / Affiliate links / Images from Amazon Product Advertising API