Reasons for Rebranding: Unlocking the Power of Change
Rebranding, or repositioning, is altering a brand's identity and messaging to improve its performance and distinguish it from rivals. It goes beyond simply changing a name or logo – it involves transforming how an organisation or product is perceived.
A successful rebrand typically translates into increased sales, higher prices, access to larger markets and less rivalry. In this article, we will explain why businesses might choose to rebrand themselves and look at some of the critical issues involved in the process.
Rebranding an organisation is a strategic move designed to improve its image, relevance and value. Whether prompted by market changes, mergers and acquisitions (M&A), or efforts to attract new customers, rebranding can help businesses stand out from their competitors, engage with their target audiences more effectively and achieve specific goals. However, a carefully thought-out strategy; research, planning, creativity, and precise execution – are all vital ingredients in any successful repositioning exercise.
Why should a business consider rebranding?
Rebranding is a complex process with no fixed rules. That said, there are several common reasons why businesses decide to rebrand:
A misalignment between internal and external brand perceptions: It's not uncommon for companies to have a different take on their brand image than the market does. If you see yourself as one thing, but your customers don't see it that way, you must address this.
The most important reason? Consistency. Consistency in branding helps set expectations about what consumers can expect when they engage with your product or service offering.
For example, your company prides itself on its strong culture and values, which aren't communicated effectively via its current branding. When an employee applies for a job at the firm or someone in HR recommends it as a workplace during campus recruitment drives, candidates might be surprised by what they find if they research it online.
If this is the case, a rebrand could help align external messaging with the firm's identity – ensuring anyone who comes into contact with its marketing materials accurately knows what sets it apart from rivals.
Target market shift: As businesses evolve and grow over time, their target audience can change, too – requiring them to adopt new tactics to communicate more effectively (and connect) with those demographics.
Imagine that products initially targeted people aged 18-35 have become more popular among those aged 45-60 due to changing social trends such as later-life parenthood or more significant numbers of middle-aged people undertaking gap years.
A business which finds itself in this situation might want to update everything from its colour palette (to make sure ads targeting older audiences reflect their values) through to advertising creative (for instance, featuring "mid-lifers" prominently).
Common Reasons for Rebranding
Rebranding happens for lots of common reasons. One is that a brand may lose relevance over time. As consumer preferences evolve, a company's offering can become outdated and disconnected from its target audience. For instance, a fashion label that was once all the rage might find its styles or designs are no longer in demand. By rebranding, it can update its image, launch new products or services better aligned with current fashions and make itself relevant again.
Changes to what an organisation sells can also be behind rebranding. Suppose a company moves into new areas or introduces new offerings that differ substantially from what it has been associated with. In that case, rebranding helps communicate this to customers and positions the brand as a market leader in these areas.
For example, a software development firm branches out into hardware products. By rebranding, it can present itself as able to offer complete technology solutions and effectively tell customers about this extra string to its bow.
How often do organisations and brands change their corporate identities?
Corporate identities are generally reconfigured by organisations and brands every 7 to 10 years. This time frame accommodates changes in the market, consumer preferences and the competitive landscape. However, it is essential to note that rebranding should be done with a strong business case; it is a strategic decision that should be carefully considered and underpinned by thorough research and planning.
While the frequency of such overhauls varies depending on industry and market conditions, organisations and brands that consistently monitor their brand's performance will most likely recognise when change is needed and take proactive measures to rebrand as appropriate. By regularly assessing its relevance, perception in the marketplace and alignment with strategic goals, an organisation can stay agile enough to respond to changes in its sector – ensuring its product offering remains fresh – but not so quick as to lose brand equity built up over many years.
Reasons for Rebranding Mergers and Acquisitions
Rebranding often accompanies mergers and acquisitions (M&A). When two companies join forces, they must forge a new brand identity that encapsulates the best of both firms. This way, rebranding knits together the combined entity and delivers a consistent message to customers and other stakeholders.
For example, when Disney acquired Pixar Animation Studios in 2006, it launched an extensive rebranding process. The aim was to incorporate elements from each company's brand equity into one unified vision to establish Disney as an animation industry leader.
The resulting branding showcased how both firms had unique characteristics and storytelling capabilities. Seen worldwide today on film marquees or DVD boxes, with their swirling blue castle logo, Mickey Mouse symbol and "reimagined" credits sequence for every Disney movie since 2007 – these all feature prominently in its marketing materials.
Another reason why M&A may prompt rebranding is if there are negative associations with the acquired firm. This allows acquiring companies to start afresh post-acquisition by creating something new that aligns with strategic objectives.
For instance, when Verizon bought Yahoo and AOL – two brands tainted by public scrutiny and reputational challenges caused by data breaches – it formed them into Oath.
This created a distance between Verizon itself (not subject to such scrutiny) and AOL/Yahoo while still presenting Oath as a leading name in digital media.
Key Considerations When Deciding to Rebrand
When it comes to rebranding, there is much to think about. First and foremost, it's essential to do a deep dive into the target audience. Knowing who you are trying to reach–their preferences, needs and perceptions–provides guideposts for strategy and helps ensure your new brand will connect with the people you want it to. Market research, surveys and focus groups can reveal customer likes and dislikes that will inform branding decisions.
Also critical during the rebrand is communicating what your company or organisation stands for. A successful rebrand isn't just a logo change; it clearly articulates why you exist and how you're different from others in the same sector. Think about Airbnb's recent rebranding effort: The home-sharing platform wanted travellers to know its purpose was more than just beds; belonging and community were central themes.
Finally, when mulling over whether a rebrand is necessary, consider what your competitors already have going on—and where they might be headed—so you can stand out from them. Analysing rivals' branding strategies, market positioning and customer perception, could help identify gaps or areas of opportunity that should be part of any plans so that whatever changes are made put your enterprise in an advantageous market.
How Rebranding Helps Increase Relevance and Value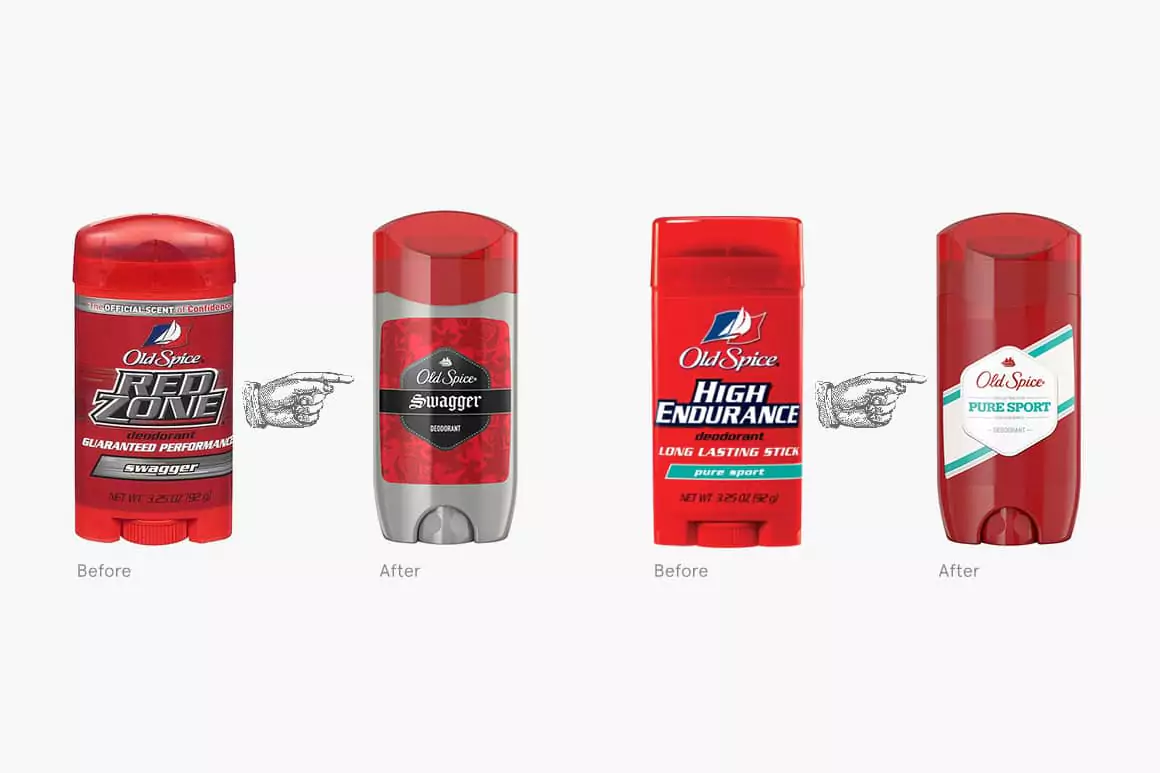 There are many ways in which rebranding can increase a company's relevance and value. It can help make a company more appealing to its target market, for example, by ensuring its brand is in tune with current consumer preferences or market trends. This increased relevance can lead to higher customer engagement and loyalty, ultimately uplifting sales and revenue.
Old Spice successfully rebranded its products and marketing strategy, switching from being seen as old-fashioned to contemporary and relevant. This helped the brand start attracting younger consumers, significantly increasing sales and share of the market at the same time as generating earned impressions worth millions of dollars.
Rebranding can also provide companies with a way of differentiating themselves from their competitors – creating a unique brand identity that stands out when markets are crowded. As well as driving up perceived value (so commands higher prices), this differentiation can lead to leadership status within an industry. Apple's Steve Jobs-led rebranding is a great example: aligning visual identity with vision/products allowed Apple to differentiate itself effectively against rivals, becoming synonymous with premium pricing, innovation and customer loyalty.
What Is the Average Cost of a Rebranding Initiative?
On average, rebranding efforts cost 10% and 20% of the total marketing budget. However, actual costs can vary based on a project's complexity, organisation size and proposed changes. To ensure resources are appropriately allocated, it is essential to establish a careful plan with an appropriate budget.
Rebranding expenses cover market research, brand strategy development, creative design, communication materials and website updates or advertising campaigns. Companies may also need to invest in internal resources or external consultants as part of this process.
While upfront rebranding costs can be substantial, long-term advantages usually make the initial outlay worthwhile when executed correctly.
Steps Involved in the Rebranding Process
The rebranding process commonly consists of various stages. It begins with recognising the requirement for a rebrand and establishing goals and targets. Then, an industry analysis, competitor study and customer research will be conducted to inform the strategy. The market research can provide data on consumer preferences, market trends and differentiators.
Once a clear strategy is in place, it's time for the creative part of rebranding: developing things like logos, visual identity or messaging. It's essential to involve key stakeholders – such as employees or customers – at this point so that you get feedback throughout the process and everyone feels ownership over it.
Finally, let your new brand loose on the world. Refresh all touchpoints (website/social media/marketing materials) to reflect your brand's new image. Communicate effectively to ensure customers/employees/stakeholders know what's happening – and why. A good comms plan could also help build excitement about your new look/image.
Why Is It Important to Get Feedback From Key Stakeholders During a Rebrand?
Receiving input from influential stakeholders, such as staff members, clients, and collaborators, is vital for the successful rebranding of any firm. These people have a vested stake in your organisation's future and are in an excellent position to provide valuable insights that can help form your rebrand strategy.
Employee input is crucial since they represent your company and will deliver customer experiences associated with the new brand. If you involve key team members in creating a new identity, they will feel a greater sense of ownership and engagement. As a result, you'll experience fewer obstacles when it comes time to transition to the new brand.
Including important stakeholders also helps ensure buy-in and alignment with your fresh branding concept or direction. The more you actively seek feedback from employees or partners (and incorporate it into your plans), the more invested these individuals become in sharing their enthusiasm about your revamped image or approach.
One famous example: Alphabet – Google's holding company – involved its workforce in decision-making early on, explained why the change was needed, and made sure staff were informed about the next steps right through every phase of its corporate transformation – www.rebrand.com has previously referred to this approach as "deep involvement" among staff members when researching best practices among our case studies.
Customers' opinions can also help fine-tune how customers perceive a brand ahead of any transition by uncovering areas where there might be confusion around what services are provided.
Companies could gain some helpful insight by seeking out views from customers or external partners before embarking on a radical rebrand project.
Collecting feedback from all these groups can significantly improve marketing effectiveness by ensuring that messaging resonates with target audiences while enabling firms to address misinformation during transition periods promptly.
What Factors Should Be Considered When Deciding on a Brand Name Change?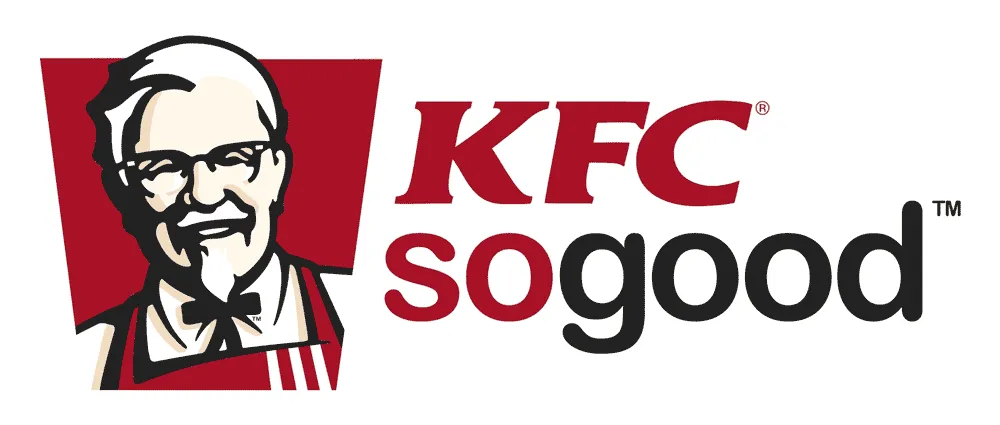 Several essential factors must be considered when deciding whether to change a brand name. Initially, it is vital to ascertain whether or not the present name is causing any issues – for example, if another company has a confusingly similar name or if there may be trademark difficulties. If the current brand name is causing problems, then a change might be in order. For instance, when Kentucky Fried Chicken changed its branding to KFC, the company had to think long and hard about how this might affect its existing recognition and equity before proceeding.
However, changing a well-known brand's moniker can also erode customer loyalty, so any potential benefits must be weighed against possible drawbacks.
In addition, one needs to assess whether or not it will even be possible to adopt the new name being considered. Extensive research needs to be carried out to ensure that no one else is using something too similar already, whilst legal protection should also be sought; does somebody else own the rights?
Another factor worth considering is the impact culturally inappropriate names could have on global operations: will overseas expansion become more challenging?
Conclusion
Rebranding is a strategic decision businesses make to improve their image, relevance, and value. Rebranding can help companies differentiate themselves, connect with their target audience, and achieve their strategic goals. However, it is crucial to approach rebranding carefully and thoughtfully for successful transition and long-term success.
Rebranding isn't a one-time event but an ongoing journey of adaptation and evolution. Companies should continuously evaluate the relevance of their brand by staying attuned to market dynamics, customer preferences, and industry trends And making informed decisions about rebranding when necessary.
Through strategic rebrand efforts, companies can successfully navigate changes in the business landscape And maintain competitive positioning in the market.