20 Small Business Tips and Tricks to Help You Grow
When running a small business, many people forget about one essential aspect – marketing. But if you have a good product or service that you can market effectively, it can make all the difference. So, in this article, I will share 20 small business tips to help you make money.
If you want to start a small business, you've got to do the work to make it grow. There's no magic formula. It's hard work and a lot of trial and error. But with the right tools, you can grow a successful business.
This article will share 20 tips to help you grow your business and realise your idea. We'll share the best resources to help you create a plan and keep you on track, no matter your obstacles.
1 – Focus on your branding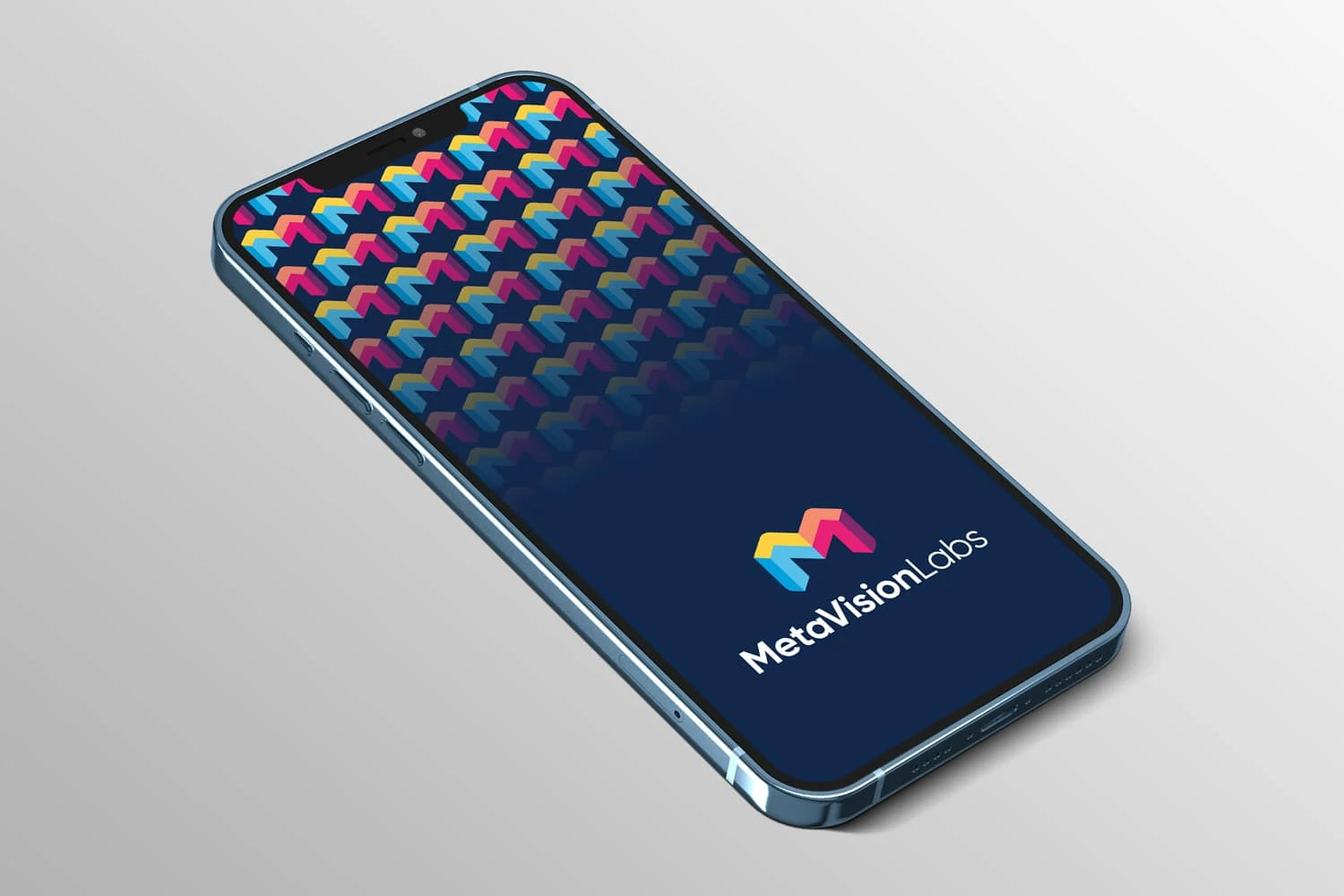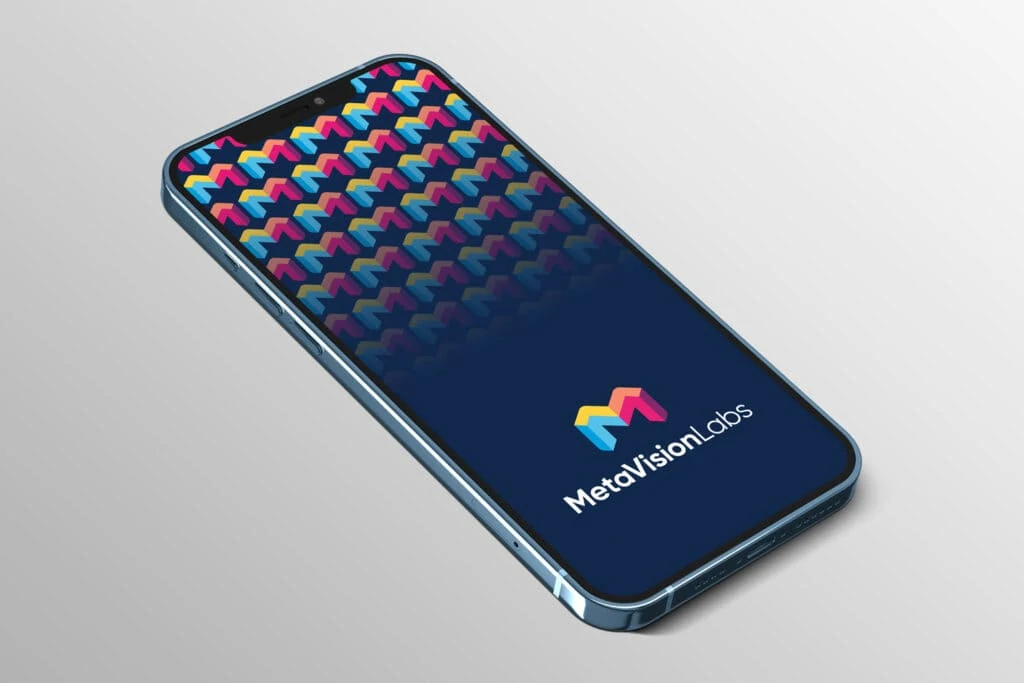 Branding is the cornerstone of successful marketing, providing a consistent message across media platforms that help potential customers identify your business as a trusted resource.
Branding is vital for building customer relationships, creating a sense of trust and loyalty, and driving business growth. A strong brand appeals to the human desire to belong and connect. It communicates the company's mission, vision, and values through powerful messaging that connects emotionally with the audience.
In the digital age, the most potent brands build their reputation online. Consumers can learn about a brand's products and services through social media, reviews, videos, and blogs. This increases the chances of customers identifying your business as a trustworthy source.
However, it's important to remember that many prospective customers still use the physical world to find businesses. Developing a well-defined brand is a vital first step if you want to grow your business.
2 – Build a Sales Funnel
The sales funnel is a customer's path from hearing about your business to becoming a long-term customer. When someone finds you online, visits your website, or reads your ads, they must move through each step of your sales funnel.
This may mean asking them to complete a form and sending an email in the early stages. But as they become interested in your product or service, they may contact you directly or visit your website to learn more. By the time they're ready to purchase, they'll already have invested time and attention into learning more about your business.
Once someone has completed a form and submitted an email address, they're ready to take the next step in your sales funnel. You can email them that you received their submission and then follow up with a phone call to further discuss your services or products. At this point, you want to make sure they're still interested in your business. If they aren't, you should be honest and explain why you won't be able to meet their needs.
After a short discussion, let them know what you're looking for in a potential customer. For example, "I'm looking for people already in the home remodelling industry. They may have recently bought a home and want to do some renovations. I want to speak with anyone interested in the same thing."
Once you've identified your ideal customer, it's time to start marketing to them. You should list words and phrases describing your ideal customer and your services or products. Then you can use social media for advertising to your ideal customer or send direct emails to their contacts.
3 – Perform a Competitive Analysis
Although expensive and complex, business plans are essential to your company's success. Having a detailed business plan means having a solid foundation to build from. It provides you with the resources you need to see your vision through, and it gives investors a clearer picture of what you want to do, why you want to do it, and what the plan is for achieving that vision.
A competitive analysis allows you to develop a thorough understanding of your competition. It helps you identify your competitors' strengths, weaknesses, and market position. It can also help you evaluate your strengths and weaknesses compared to your competitors.
Here are three reasons that small businesses should perform competitive analysis.
Identify market opportunities and threats.
You can use competitive analysis to identify market opportunities and threats, which can help you plan your strategic moves. For example, if your market research reveals that new technologies have the potential to transform your industry, it might be worth investing in those technologies.
Identify your competitive advantage.
By looking at your competition, you can identify your competitive advantage. Knowing what makes you unique and different from your competitors is key to building a successful business.
For example, if your company provides more personalised service than your competitors, that could be your competitive advantage.
Gain insights into your business.
With competitive analysis, you can learn a lot about your business. You can gain insights into your business to use to make decisions. This information can be helpful in future product development, expansion, or marketing decisions.
For example, you can use competitive analysis to learn about your current market and determine whether your company meets customer needs. You can also use the analysis to help you decide which products or services you'll add to your business and how to communicate these changes to customers.
4 – Create an Email List
A business should always strive to provide the best customer service, and creating an email list is a great way to increase customer loyalty and retention. However, the majority of businesses do not have email lists. If your business is one of them, it's time to start using email marketing.
As we all know, email has been a standard form of communication for over a decade. While most of us have been exposed to the convenience of email in some form or another, few realise the full power of email marketing.
Email is still one of the most effective ways to market a product or service. But with more and more consumers turning to social media sites like Facebook and Twitter, email has become even more relevant than ever before. Email is one of the few direct communication methods with a 100% response rate.
5 – Utilise Social Media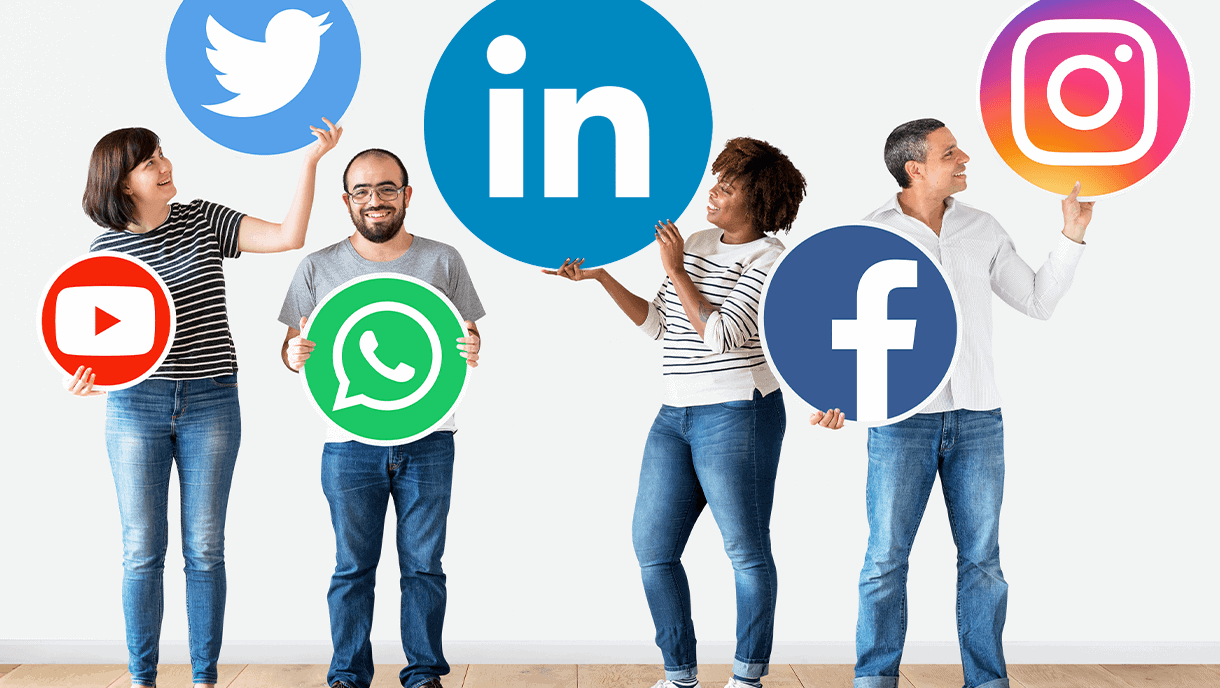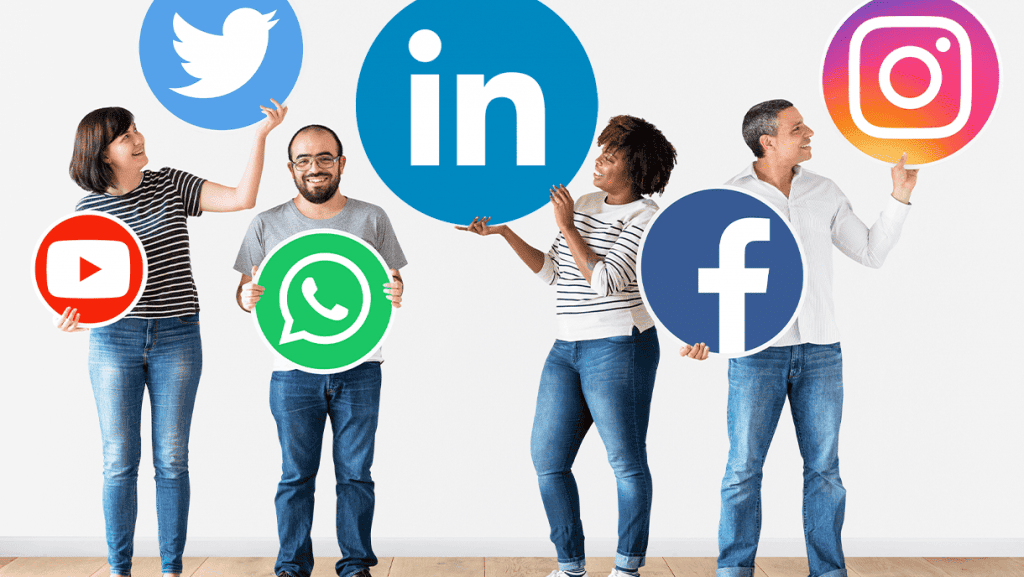 Social media plays a massive role in the success of small businesses today. It helps companies interact with customers, promote and sell their products. While most small businesses have a presence on social media, many do not utilise it to its full potential. There are many reasons why this is so. Some small businesses believe they don't need to be online to succeed. Others need to learn how to use social media to their advantage effectively. If you are considering starting a business, take a closer look at social media and how to use it to your advantage.
How Does Social Media Help Small Businesses?
Social media is an invaluable tool for any company, big or small. It allows businesses to interact directly with their clients and create brand awareness. By doing so, they can gain the trust of their clients and potential clients. It's also an excellent way for companies to get in front of potential clients, increasing the likelihood of their conversion to sales. Finally, social media is a great way to build relationships and form a community, increasing your customer base.
6 – Ask for Referrals
When people get sick, they want to see a doctor. When they lose a job, they want to see an accountant. When they fall behind on bills, they want to see a lawyer. And when they need new employees, they want to call friends, family, and colleagues.
Why do businesses ask for referrals? Because people tend to share what they're looking for when they give their friends, family, and colleagues a referral. They tell their friends, family, and colleagues that they need an attorney or a landscaper so that their friends, family, and colleagues hear about the great work that person is doing.
The same holds for small business owners. When someone goes out of their way to refer someone to your business, that person is likely to tell others about their experience with you. People will tell their friends, family, and colleagues about their experience with you so that others hear about your great work.
7 – Get to Know Your Customers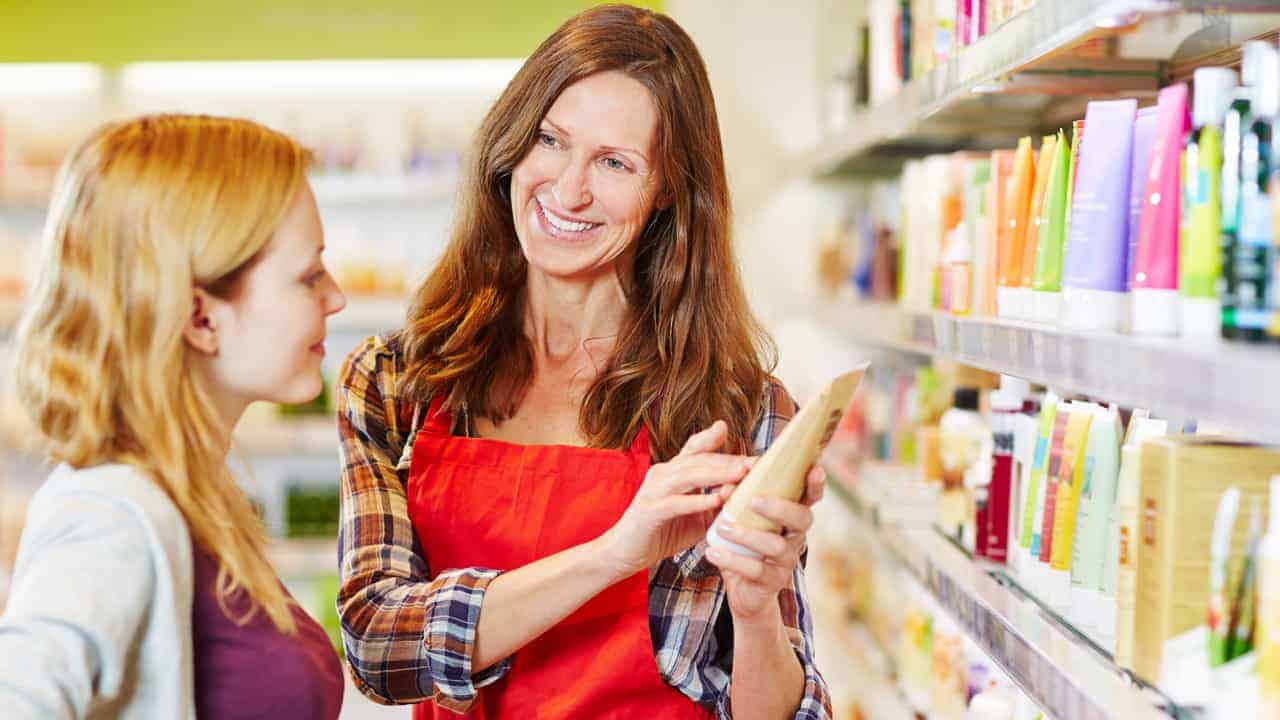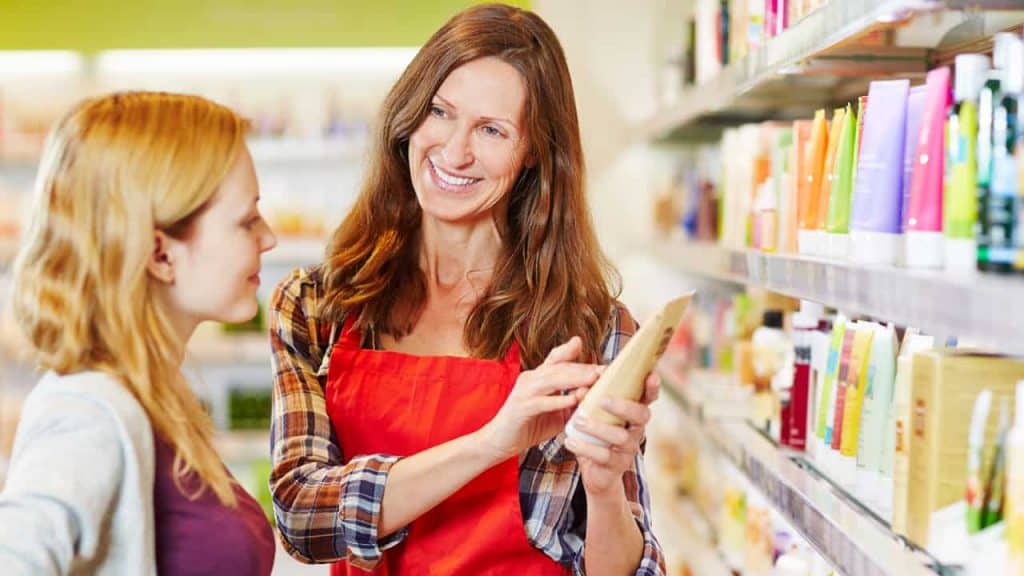 A small business owner's ability to interact with their customers in real life is critical in establishing and strengthening customer relationships. While social media has changed how many communicate, customers still want to see and experience a business in person.
When interacting with clients in person, you'll get to know them personally and gain valuable insights into their wants, needs, and motivations. This is especially important for a small business owner because you often run the operation and are responsible for any mistakes. You'll be able to recognise potential problems before they become big problems.
Small businesses should take advantage of in-person customer interactions by:
Having a retail location: A physical location where you can go and meet your clients is ideal for getting to know your clients and customers personally.
Going to local events: Events like music festivals, farmers markets, and other community-oriented events are great opportunities to network with customers and share your business.
Taking customers out to lunch: When you eat together, you'll have a chance to get to know each other on a more personal level.
Making friends: Many people will open up to their friends and family when conversing with them. By meeting and getting to know your customers, you can establish personal relationships that will benefit your business in the long run.
8 – Automate as much as possible
Small businesses often need to automate manual processes that can be time-consuming or inefficient, which adds time and effort to the day-to-day operations of your business. As a result, it's crucial to consider how your business could benefit from automation and why it's worth investing in a solution. Here are some of the most common benefits to consider:
Helping Manage Your Time
Small business owners are often required to balance multiple tasks and responsibilities. That makes it challenging to get everything done on time.
Automation can save you time by automating repetitive tasks so you can focus on other aspects of your job. For example, you can automate tasks like invoicing, shipping, and customer service through a mobile app. In this case, you can schedule a task that automatically sends a payment or request for information.
Cutting Costs
If you're running a small business, you already know that paying a human employee for every task can be expensive. Automating processes can save money by reducing the time required to complete the same process.
For example, if you automate an online purchase, you can eliminate the need for a human employee to receive payments and send invoices. Instead, your software sends these transactions to a merchant account so your company can bill for its services.
Streamlining Customer Service
Small businesses need to respond to customers and deliver excellent customer service. However, managing a customer service team and answering emails is challenging. This can lead to low customer satisfaction, detrimental to your business's success.
You can use automation to streamline and automate your customer service processes. Using an email marketing system or CRM (Customer Relationship Management) tool can help you keep track of customer information and help you respond to requests. You can even automate delivering offers and discounts to your customers or build a tool to automate a sales process.
Helping Scale Your Business
As your business grows, managing every aspect of your operation becomes more complex. For instance, when you hire more employees or increase your team's size, keeping up with paperwork and record keeping can become challenging.
Automation helps you scale your business and get the most out of your resources by managing the processes that support the day-to-day operations of your business. You can automate various business processes, including payroll, accounting, and sales and distribution.
Eliminating Errors and Improving Accuracy
When working with manual processes, there are bound to be errors. If you rely on a spreadsheet or form to input information, it's easy to make mistakes or miss something.
Automation can eliminate these errors using digital forms, templates, and data entry more accurately than handwriting. These solutions allow your business to collect accurate data and eliminate the need for errors.
Making Your Work More Productive
One of the biggest challenges for a small business is managing many tasks and getting them all done on time.
You can automate the repetitive tasks that slow your business down, which means you can spend more time on the things that move your business forward.
For example, if you have a scheduling tool, you can use it to schedule meetings, meetings with your clients, and appointments. You can also automate a process to schedule employee events, such as weekly meetings or team offsites.
If you need help automating your business, check out the free automation tool, Zapier. It's the easiest way to automate processes across apps and websites. Zapier makes connecting your favourite tools easy and creates workflows that run automatically.
9 – Have a great website
First, do you want to work on a business that doesn't have a great website? That's an easy answer, right?
Then, do you want your customers to find your business? And when they find it, do you want them to know your business, your brand, what you offer, or why they should buy from you? If the answer is no, ask yourself why not.
A great website is your potential customer's first impression of your brand. It needs to be searchable, visually appealing, responsive, and accessible. That's it.
Let's start with the easiest part: searchable. The search bar is where everyone starts when looking for something online. Ensure it's easy to find and appears on every page your customers visit.
Next, let's talk about design. Many businesses think that a well-designed website is expensive. That couldn't be farther from the truth. A company only spends money on a website because it makes life easier. It's the same reason people pay to have their lawn mowed or the air conditioning fixed: it improves their life.
So, don't think your small business needs a million-dollar website just because your competitor's website is. Instead, focus on the features you need to provide your customers. Is your website easy to navigate? Are your products and services listed? Are there any links to other pages or information? Do you have videos, pictures, or other forms of content that show your business is unique and worth your customers' time?
Responsive, on the other hand, is harder to ignore. Your customers are already on the Internet. They're using smartphones, tablets, and laptops, and their expectations of a website are changing. A static website that works on your desktop computer is no longer enough. Your customers expect to be able to access your site through any device they have.
That's why your website should be responsive. It means your website changes based on what the visitor is doing. For example, if someone uses a smartphone, the website will resize itself to fit the smaller screen size, and the text will change to a type that's easier to read.
Once your website is designed, it's time to get it live. If you're working with a web developer, your designer can handle that. Several tools can help you get your site live if you're self-publishing. However, you can do a few things to ensure everything runs smoothly.
First, if your site is hosted on your server, ensure you have the correct domain name. People who search your website online want to find your business. They're not going to remember the exact address of your website. So, your domain name is what they'll use to find your website.
Second, have a backup copy of your website files on a separate server. If your hosting provider goes down, you can lose all your files and work. Having a backup copy of your files helps protect you from this situation.
And lastly, make sure you test your website before it goes live. Many sites online will help you test your site for functionality. They're called browser testing sites and I'll show you what your website looks like in all browsers and devices people use.
When it comes to your business, the only thing worse than not having a website is not having a good one. But once you've got one, it's essential to keep it current and ensure it's responsive. That's the only way to attract new customers.
Sale
Bestseller No. 1
10 – Prioritise customer support
Providing excellent customer service is one of the best ways to improve customer satisfaction and increase customer retention. The ability to resolve problems quickly, accurately, and efficiently helps build brand loyalty.
Customers satisfied with a company's customer service experience tend to spread the word about the company, increasing sales. Customers will also be more likely to recommend the company to friends and family.
A customer support system can be straightforward and require little maintenance. Most modern businesses have outsourced help desk services where customers can resolve issues. A quick phone call to the help desk will resolve the problem, and customers can return to work.
Some small business owners opt to take the more complex route and hire customer service agents. These employees are trained to provide the best possible customer service experience. Agents may take an hour or two to answer a customer's questions and offer solutions to the problem. Some companies offer 24/7 telephone and email support.
An excellent customer service system can help a small business stand out and increase brand loyalty. Companies like Uber, Airbnb, and Zendesk have been highly successful by offering exceptional customer service.
11 – Think omnichannel
One of the most common definitions of omnichannel is "delivering an integrated customer experience regardless of where and how the customer chooses to engage with your business." That means you should provide the same experience, from website to app, regardless of whether a customer is shopping online, visiting your store, or calling your business.
But it also means that you must ensure that every aspect of your business is mobile-ready and optimised for the mobile customer. That means you'll need to consider such topics as:
Website design
Online and offline marketing
Social media
Customer service
Store design
Mobile apps
And that doesn't even begin to scratch the surface.
Of course, more is needed to make your website, apps, and social media pages mobile-friendly; you also need to optimise each channel for mobile users. It's essential to look at the issues that mobile users have when using your website and apps. If they have problems getting around the site, they may abandon the experience.
12 – Build a strong team
Strong teams are crucial to the success of any business. The ability of a team to work together to achieve a common goal is critical to the success of your business. However, having a solid team can be challenging when most members are nationwide.
Business owners often feel that their strengths are limited by the abilities of their co-workers, resulting in an overall lack of productivity. When building a team, it's essential to consider the following:
The size of your team – the larger the number of individuals in your team, the more likely you will find the right mix of skills, experience, personalities, and talents needed for success.
Team culture – how your team members interact and relate to one another is essential to creating a cohesive, successful group. Your team must share a standard set of values, work ethic, and goals to succeed.
Team leadership – it's vital to have a leader to lead your team to success, whether a CEO, manager or even your values and beliefs.
Team members' experience and knowledge – you'll want to ensure your team members are the right fit for the company and its needs. This could include asking your current employees if they're interested in staying or would prefer to leave, or it could be a complete overhaul of your team.
Whether your team consists of current or former employees, freelancers, or contractors, you'll need to ensure that you know exactly what your team is capable of and what your team is looking for. By putting a plan in place to ensure that your team is successful, you can put your business on the path to long-term success.
13 – Stay on top of marketing trends
In today's digital world, most consumers do business online. That means they research before buying, often online or through apps. This leaves them with an endless supply of options, and it can be overwhelming to choose among them. In this environment, there are only a few things a small business can do to remain competitive.
First, your small business needs to focus on its branding. This includes how you use your business name and present yourself online. It's not enough to say you are a professional landscaper or a small-business owner. Establishing your company's unique personality would be best so customers know your business is different and understand why they should work with you.
Second, your business needs to take advantage of social media. You aim to ensure your business is active on every primary social media site. Today, you can even add an app to your business to reach out to customers on the go.
Third, your business needs to think outside of the box. It's easy to get stuck in your ways when doing things the same way you always have. You need to take risks and try new things. A new technique or technology will always boost your business in this digital age.
How do you find these trends and new techniques? Start with the industry groups and associations that cover your market. These groups are often more focused on the latest and greatest than your local newspaper.
14 – Reduce risks
If you're a small business owner, there are many reasons why you need to minimise risks. One of the most obvious reasons is that you can lose money if a problem arises. But the bottom line is that those small businesses are usually cash-based and, therefore, more vulnerable to theft.
For example, you can lose money if you accept credit cards, have your computers hacked, or even fail to meet payroll. The good news is that the best security solutions often come as part of a larger plan for small business growth. That means that they work well together and protect against multiple threats simultaneously.
Small businesses often don't have much security budget, so they have to focus on cost-effective solutions that are easy to deploy and maintain. When it comes to small business security, there's an enormous range of options available, from inexpensive standalone systems to high-end solutions that cost tens of thousands of dollars.
Many small business owners want to find the perfect balance between security and cost. Fortunately, a wealth of security products on the market fit that bill. Many are highly customisable and can be used alongside your existing computer hardware, software, and network infrastructure. This makes them easy to deploy and maintain.
Sale
Bestseller No. 1
Kaspersky Total Security 2023 | 5 Devices | 1 Year | Antivirus, Secure VPN and Password Manager Included | PC/Mac/Android | Online Code
PROTECTS MULTIPLE DEVICES: Stay safe at home and on the go with a single license for your PCs, Macs, and Android and iOS devices.
FIGHTS EVERY THREAT: Stop worrying about viruses, phishing, ransomware and tomorrow's most advanced cyberattacks.
STOPS ONLINE THEFT: Shop, bank and pay securely online with extra layers of protection from our Safe Money technology.
PROTECTS YOUR PRIVACY: Block webcam spying, stop browser tracking and use easy VPN encryption to hide data from hackers and ISPs.
SAFEGUARDS YOUR IDENTITY: Stop phishing, identify dangerous files and websites, and shred important personal files.
When it comes to security for small businesses, you should consider three things:
Security solutions: It's no secret that small businesses are prime targets for hackers. That means you should look for easy security solutions to set up and maintain. Some of the best small business security solutions are designed to work with your existing hardware and software.
Cost: You may have to choose between purchasing a small business security solution that's affordable and a large business security solution that's more expensive. Remember that small businesses spend less on their security needs than larger enterprises. Therefore, the best security solutions for small businesses are usually the least expensive.
Security effectiveness: Although you'll probably never get rich by investing in small business security, you should always look for ways to protect your system against the latest security threats. This includes keeping your operating system updated and regularly upgrading your software.
15 – Attend networking events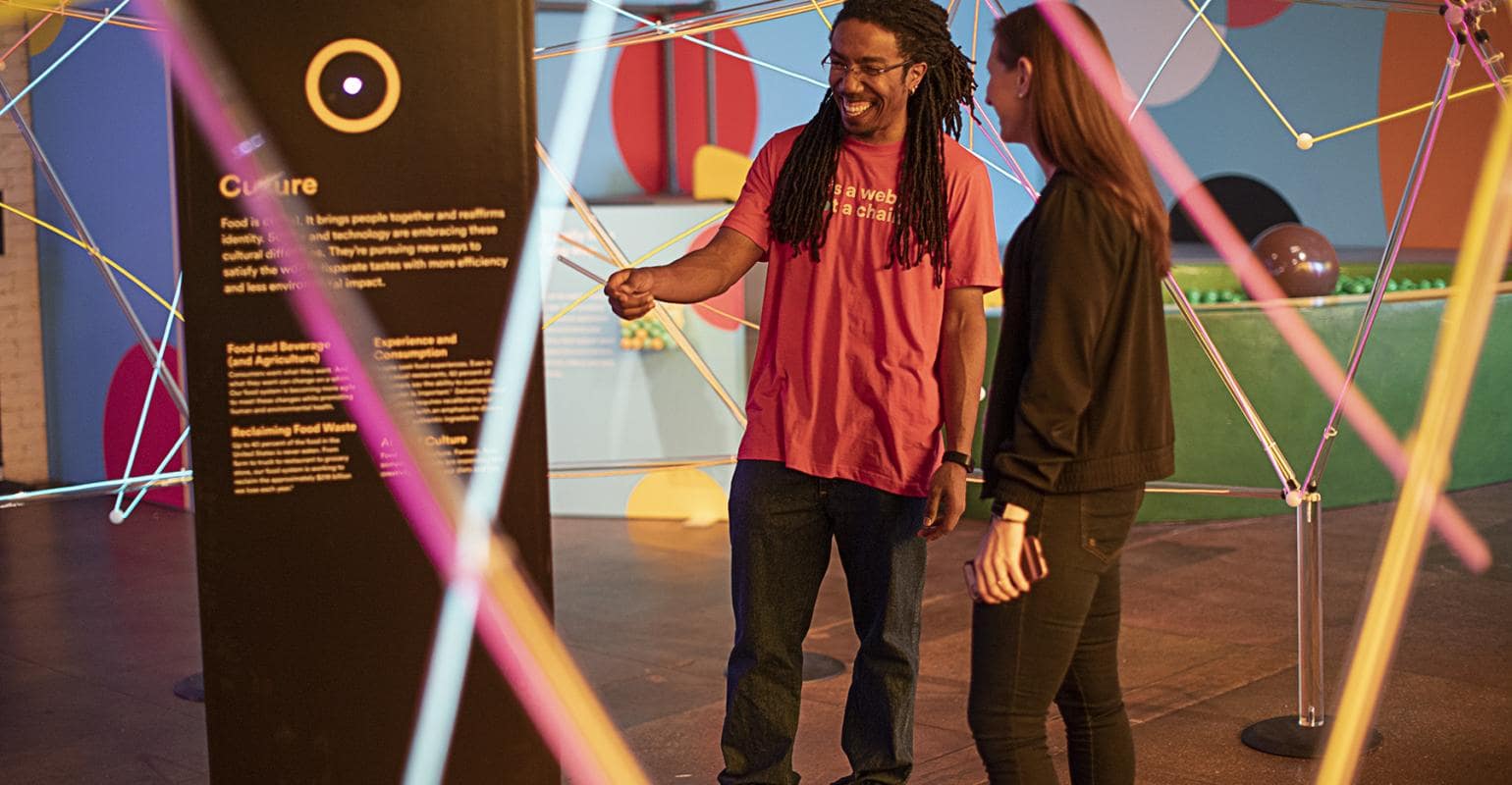 Small business owners can participate in many networking opportunities—from local meet-ups to large conferences offering training sessions and seminars.
Small business networking events are usually organised every month. Some of the most popular include:
Business to Business (B2B) networking groups, where members of similar industries meet at local restaurants or coffee shops to discuss their business.
Chamber of Commerce events, where businesses are invited to attend monthly events that allow them to network with other members of the same industry.
Non-profit organisations, such as Rotary, offer monthly networking meetings for businesses in their industry.
Small businesses can positively affect the communities in which they operate. And while corporations have long been associated with social responsibility, social entrepreneurship is expanding and gaining traction.
Social entrepreneurship can be described as business practices where profit is not the primary goal; instead, profit addresses societal problems, such as poverty, homelessness, hunger, disease, and other issues.
Corporate Social Responsibility (CSR) programs help address social problems by donating funds, conducting public relations and advocacy campaigns, and providing training and education.
According to the U.S. Small Business Administration (SBA), small businesses contribute $2.1 trillion to the U.S. economy, create 2.5 million jobs, and represent 80% of all businesses.
Small business owners and entrepreneurs are natural advocates of social responsibility. Small businesses can educate, inform, and motivate others to take action by taking a stance on community issues.
A small business can take social responsibility to the next level by partnering with local schools and non-profits to provide scholarships, teach employees about social entrepreneurship, and invest in local businesses.
17 – Host local events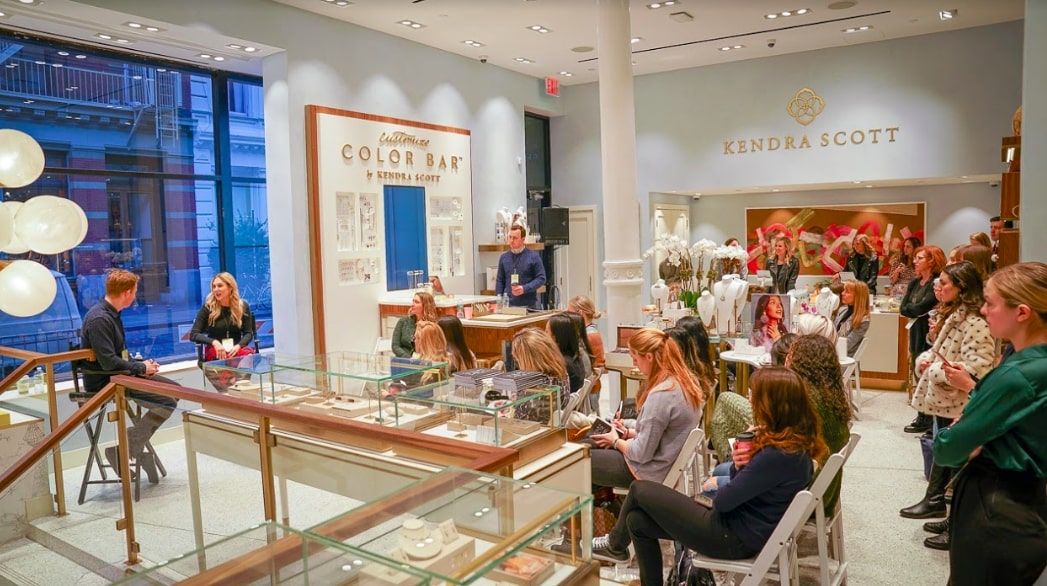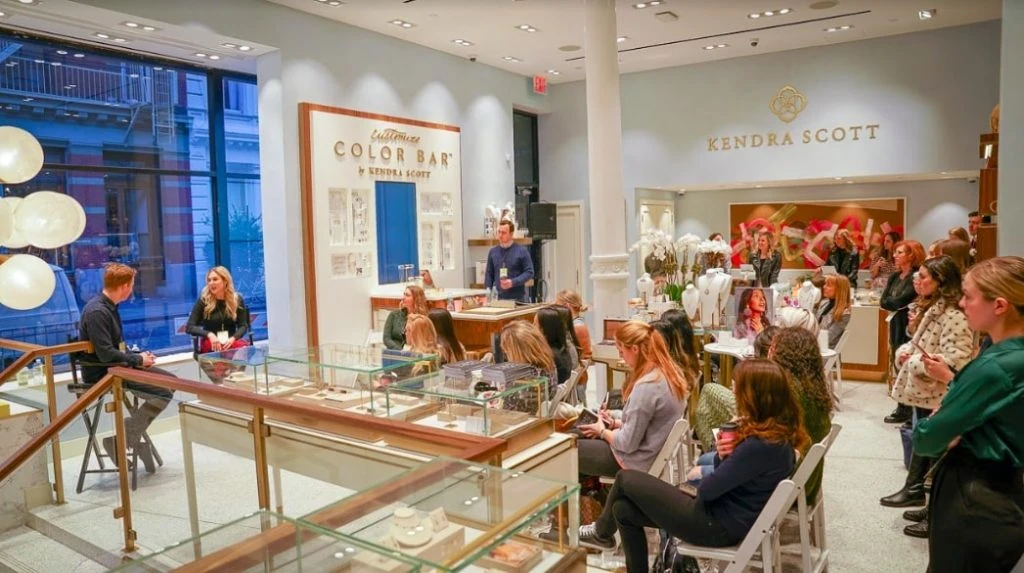 When did you last attend an event hosted by a local business? Most likely, the answer is "never."
Why? Local businesses focus on attracting customers through online sales. It makes sense. According to recent data, 76% of consumers prefer shopping online, which grows with time. However, even though most shoppers are already comfortable shopping online, they still visit a local business to meet and greet the staff, get recommendations and see the products up close.
This trend is only going to continue. According to the National Retail Federation, over half of shoppers want to shop locally but buy less often.
Local consumers have a higher retention rate than national or international brands. This means they are more likely to purchase again if you sell them locally.
What do local consumers like to buy? More specifically, they like to buy from local businesses. A survey conducted by the NPD Group found that consumers prefer to do business with local merchants over national and international companies. Local businesses are trusted and trusted the most.
It's no surprise why. Local businesses are known to their community. They know the people who live nearby. They know what's going on in the area. They know about local events and what's going on around town. If there are no local businesses within a few miles, customers will travel further, knowing they will get a quality experience.
18 – Focus on scalability
When it comes to business and scalability, there are two distinct reasons why small businesses must focus on scalability. First, small businesses often find themselves in a position where they need to scale to grow. Second, small businesses are often more nimble than larger competitors, which gives them the advantage of quickly adapting to market shifts, technology changes, and other challenges.
Scalability is significant for small businesses. Large companies have already invested in their legacy infrastructure and processes. As a result, they have already developed a significant cost base that doesn't change much over time. As a result, when things change, it's easier for them to react to those changes than for a smaller business.
Because small businesses often operate in a highly competitive environment, they must be able to react to market shifts quickly and easily. A larger company might have to wait months before making an important product decision, but a small business owner might only have to wait hours. This ability to react quickly is often essential for small businesses to succeed in a competitive environment.
Small businesses that want to scale must first consider how to grow their customer base. They must often develop effective marketing strategies and tactics to attract more customers. To do this, they must determine how to build their brand, establish their message, and drive traffic to their website. They can also use social media to develop a strong presence on Facebook and Twitter and build brand loyalty among potential customers.
As they scale, they must address their existing customers and ensure they provide a high-quality experience. They'll likely have to hire additional staff if they have trouble meeting customer demand.
19 – Have a backup plan
While it is improbable that you will ever experience a catastrophe that results in losing all or most of your business's data, even the most diligent efforts can expose you. If your business experiences a system failure, do you have a plan in place for recovery? How many days would you need to be without access to data or records?
Small businesses are no exception. You may think about these questions sparingly, but planning can save you much trouble later.
Here's what we mean: you can make a solid business case for investing in a solid backup system, such as RAID storage or tape, and a remote backup system, such as a cloud service. This will make getting back into the business easier once the system is restored. But don't wait until after you lose data.
Bestseller No. 1
TERRAMASTER D2-310 USB Type C External Hard Drive RAID Enclosure USB3.1 (Gen1) 2-Bay RAID Storage Support RAID 0/1/Single (Diskless)
Up to 40TB storage capacity. D2-310 can support two (2) SATA hard drives, is compatible with 20TB 3.5 inch SATA hard drive, and has a total storage capacity up to 40TB. (Note: users need to purchase their own hard drives. HDD's are not included.). D2-310 is equipped with brand new USB type-C high-speed interface, and also works with the computers possessing the Thunderbolt 3 interface.
Compatible with various hard drives including 3.5″ SATA hard drives, 2.5″ SATA hard drives and SSD. The product might not be able to detect the newly installed hard drives that had been used on other devices before. For the security of the data, please format the hard drives on the D2-310 before use.
Adopts real SUPERSPEED USB3.1(Gen1) Type-C interface, the read/write speed is up to 410MB/s. Copy a 1GB video in only 2-3 seconds.
Multiple RAIDs supported. D2-310 supports RAID 0, RAID 1, JBOD and SINGLE which can better satisfy various demands of users. In RAID 1, data will be in a mirror backup. When there is a damaged hard drive, you can directly replace the hard drive, and the data will be recovered automatically. This provides an absolute security guarantee for the data.
Various applications. Great for data backup, video editing, storage of R&D technical documents, archival backup, music libraries, financial records, storage of video surveillance recordings and corporate data storage. Featuring an aluminum-alloy shell and low-noise fans, D2-310 is extremely solid and reliable with good heat dissipation capabilities and low noise production.
20 – Invest in staff and culture
A culture of respect is critical for a business that wants to succeed. A culture of respect is evident when leaders and employees act with dignity and self-respect. It's also evident when leaders and employees act with empathy and compassion towards one another.
A culture of respect also manifests itself in many ways that go beyond the obvious. Here are some ways that you can demonstrate respect in a small business:
Employees take pride in the products they sell and the service they offer. Employees are passionate about their work and are excited to share this enthusiasm with customers.
Customers trust employees to do the job well and receive the best service. Customers are satisfied when employees treat them with dignity and respect, even when things are unplanned.
Employees believe that the company cares about them and that they are valued contributors to the company. Employees are excited to show their talents and skills to customers and managers.
Customers know that employees care about the products and services they offer. Customers feel respected and cared for by employees.
Employees know that customers expect high quality in their products and services. Employees know that when they make a mistake, it's not because they are stupid or don't care. It's because they made a mistake, and they're sorry.
Employees know that customers expect to be treated with dignity and respect. They know that if they mistreat customers, it's going to affect the customer's perception of the brand.
Customers know they care about them and want to do a better job if an employee makes a mistake.
Wrapping up the small business tips
If you want to start your own business, there's no better time than now. I'm not talking about just any kind of business, but a small business.
Small businesses are often overlooked when it comes to starting a business. Most people believe you need a considerable investment, extensive experience, and much money to start a business.
But if you're willing to take some risks, you can quickly get started in a few days. And if you're willing to put in the hard work, you can turn your small business into a big success in no time.
With these 20 small business tips, you can take your business to the next level. And once you do, you'll have a long-term source of income.
Subscribe below to Get 20 Small Business Tips to Grow Your Business delivered to your inbox.
Last update on 2023-09-24 / Affiliate links / Images from Amazon Product Advertising API