How To Scale Up Communication for Small Businesses
Scaling up communication in a small business is a time-consuming but worthwhile task. A few things that make a company successful are great teamwork, focus, and intelligent work.
Building up a business from scratch has much probability of failing and much potential for success. It's down to the company owners whether they want to go for success. And communication, in most cases, can help them achieve growth.
Whether it's internal communication between teams and departments, or customer interactions, or simply sending customer notifications, communication is a tool that will define how other peers and customers are perceiving you.
Excellent communication transcends stronger relationships with your team, clients, investors, and stakeholders. 
Deeper understanding is a natural benefit of collaborative communication, which ultimately leads to greater productivity. Here are some insights to help you scale up communication for small businesses.
Evaluate Your Current Communications Strategy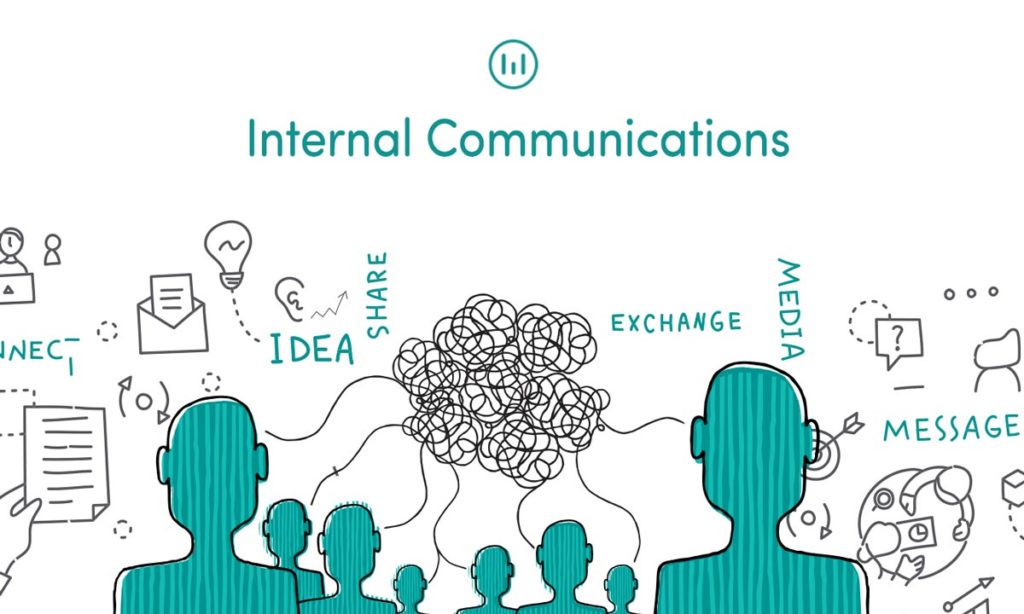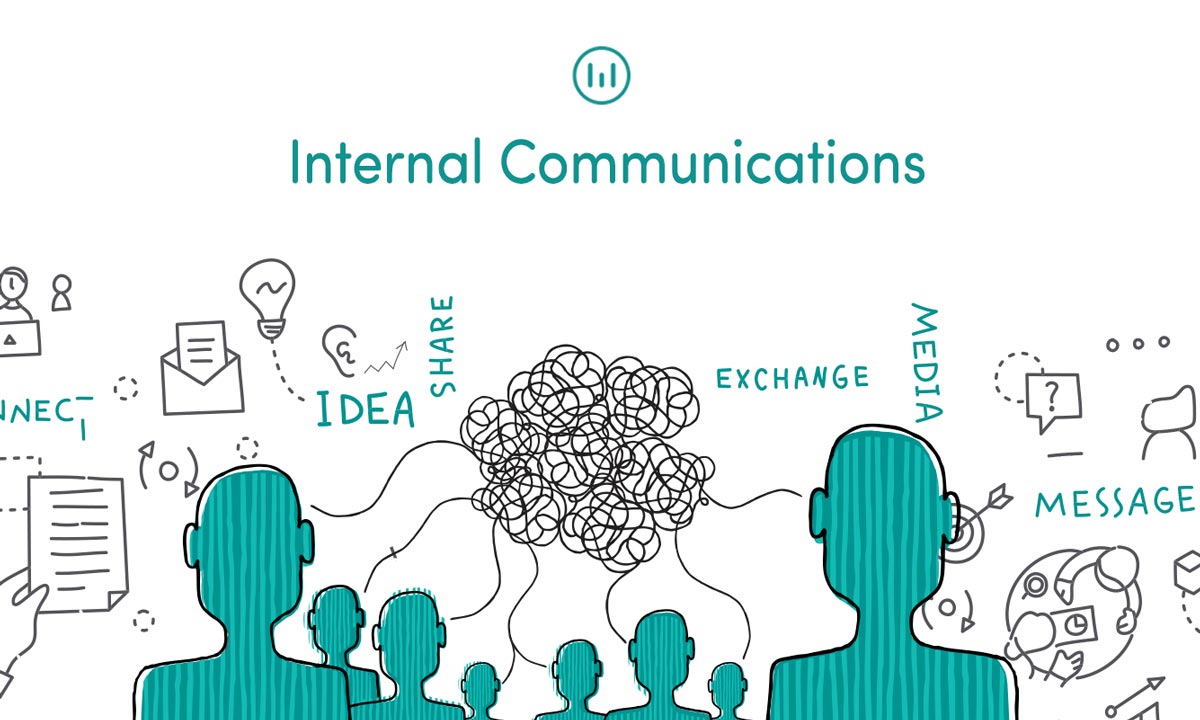 Even for a small business, you are likely to have a communication strategy in place. So, the best thing you can do is to revise it. 
See what's missing or how you can improve processes to deliver more efficient communication.
When scaling up a business, it's critical to know your current performance to prepare for the big picture. How effective is your current strategy? Do you know your weaknesses and strengths? 
Depending on the plan you have to scale up communication, you need to know what steps to take next. 
Set realistic goals and timelines to revamp your communication strategy that will not interfere with other projects you have on the go.
Lastly, identify the key metric you want to track for success. Fundamentally how you choose to measure the effectiveness of your communication strategy depends entirely on your business objectives. 
If you attempt to reduce low-value volume calls, then a text message reminder might solve this issue.
To track this metric, you will need to look at mobile usage levels, SMS response, open rates, page visits, and call volume. Here are a few more communication metrics that you should keep in mind:
Open, read and click rates
Page visits and logins
Peak times for sending communications
Time preference to send customer comms
Channel preference for customers
Mobile usage
Video views
Content interactions
Speed of crisis communication
Event sign-ups
Platform adoption rates
Payment rates (when sending payment reminders)
And more
Invest in a Good Communication Software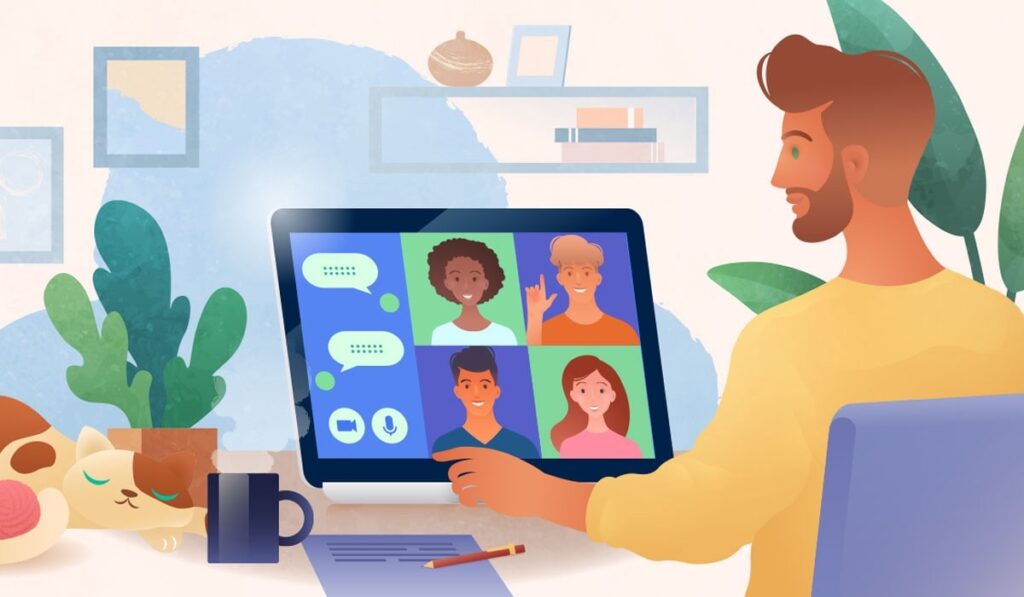 Cloud communication platforms provide the tools you need to handle all inbound and outbound communications, no matter where you are. 
Choosing good communication tools will allow you to send text notifications, automate voice calls, have one-on-one chats, and even go through the entire customer journey on personalised landing pages. 
In today's digital world, it's imperative to invest in an omnichannel strategy. Allowing customers to reach out to you on multiple channels or switch between them shows that you care about their customer experiences. This leads to higher customer satisfaction and revenue.
Organisations started offering a lot of flexible working conditions for their employees. Cloud collaborations have enabled small businesses to save high costs and ensure that communication between employees and clients runs smoothly.
So, make sure you do your vigilant research and choose a communication platform that satisfies all your needs.
Automate Customer Experience
One of the mistakes that small business owners make is scaling up too soon. I know; it sounds a bit paradoxical. Why wait to scale up your business? Because you need to make sure there aren't issues with your products or services. 
Moreso, you need to have the right resources and tools to increase growth in your company. For a sustainable move, make sure you automate what needs automation. 
For example, do you find that customers call you very often asking the same question? They might enquire about an order confirmation if you have a small shop.
We call this type of communication low-value because it takes time for your agents to answer calls, ultimately costing you money. The outcome of the call is a simple answer which, in this case, can be automated.
From light touchpoints to entire customer journeys, automation allows you to improve all your customer interactions. Let's take a look at a few examples of automation:
Email automation for onboarding, promotions, notifications, customer support
Personalised web content based on your customer's interest
Customer service chatbots that handle simple queries such as FAQ
Advanced chatbots for more complex customer queries
SMS notifications for bookings, confirmations, rescheduling, alerts
Rich media messaging for self-service options like payments, appointments, e-signing, promotions
Automated reminder calls for upcoming payments, meetings, order confirmations 
Implement Conversational Messaging
To scale up communication, businesses need to engage with their customers in real-time. 
Customer engagement drives revenue because it brings higher customer satisfaction. Over the past 30 years, SMS has been a popular channel of communication; technology has now allowed more complex engagement channels.
Conversational messaging refers to taking simple messaging and elevating it to provide better customer experiences. 
For instance, developers started building complex chatbots on channels like WhatsApp to increase customer engagement. 
Many of them use artificial intelligence and machine learning technology to analyse customer sentiment and intent.
These predictions in communication help small businesses and enterprises to help customers. 
Conversational messaging delivered across multiple channels can improve your overall communication strategy and help your customer self-serve.
You might be wondering how conversational messaging is different from live chat. The chat uses a single interaction session, and if any of the agents or the customer closes the window, the session is over. 
On the other hand, messaging allows personal and immediate communication between the customer and the agent via a mobile phone on either SMS chat, WhatsApp, or Facebook Messenger.
While it's great to diversify your channel reach, it's crucial to invest in conversational messaging to add value to customer service workflows and interactions. 
Moreover, it's one of the most adopted concepts, with client results showing a 50% coming back rate after the initial conversation.
Have a Clear Outreach Strategy
Reaching out to new investors, clients, or partners can be tricky. First of all, you need to establish a connection to approach people you don't know and want to do business with.
It can be challenging for people suffering from information overload to cut through the noise and get positive responses. So, pick the right communication channel to have a proper outreach. 
Every bit of information and research you do on a potential audience creates your buyer persona. 
This is insightful because knowing your demographic, motivations, preferences, mannerisms, buzzwords, and wants will help you connect to the audience. 
Create a balance in delivering the right message, at the right time, on the right channel. This will help you build your customer base and increase conversion rates and, in turn, sales.
Try out Video Communication
Delight your customer with video marketing. The video became one of the essential communication tools in 2020. 
As the remote workforce grows, web conferencing software seems like the right tool to improve external and internal communication.
Instead of delivering wordy manuals or documentation to learn about a specific product or service, create and share content on video. 
You can easily do this by screen recording to deliver engaging and effective instructional videos and demos.
Also, be mindful that 52% of viewers prefer instructional and informative videos between 3-6 minutes in length. So make sure your video is not too long and present the essential facts in that time.
The vast majority of small businesses have embraced video communication as a preferred communication tool since most people have video access, which keeps people interactive. 
If you are looking to bring your communication to the next level, find a flexible, reliable, and cost-effective form of video communication.
Listen to Customer Feedback
Customer feedback can be a driving force for small businesses. As part of any effective communication, listening is a powerful skill.
Do you listen to your customers? And by listening, I'm referring to active listening – this is where you make a conscious effort to hear not only the words that another person is saying but, more importantly, the complete message being communicated, as Mind Tools wisely explains.
Enhancing your listening skills can result in a more proactive customer approach, the power to influence people, and the ability to negotiate. 
Whether positive or negative, customer feedback can fill the gap between what your clients want and what you need to improve or deliver.
Understanding customer requirements is essential to customer retention and brand loyalty. You need to know where your customers might be struggling. 
Every feedback is valuable as long as the business takes action and makes improvements. How do you collect it?
It's easy. You can have a form on your website that captures direct messages. Or you might want to send a text message because it's quicker, and most people can access it instantly. 
Mobile surveys are known to be more successful at capturing customer feedback. They are a more cost-effective solution than traditional phone calls or email. And they have higher open rates than other channels.
Customer satisfaction surveys are beneficial when asking your customer what they can do better next time they interact with you. 
It might be that you need to reduce waiting times, or train your agents better, or automate conversation to deliver speedy responses.
Although asking for customer feedback might be a disadvantage sometimes, you need to be aware of the facts to change your process to improve customer service.
Make Communication a Conversation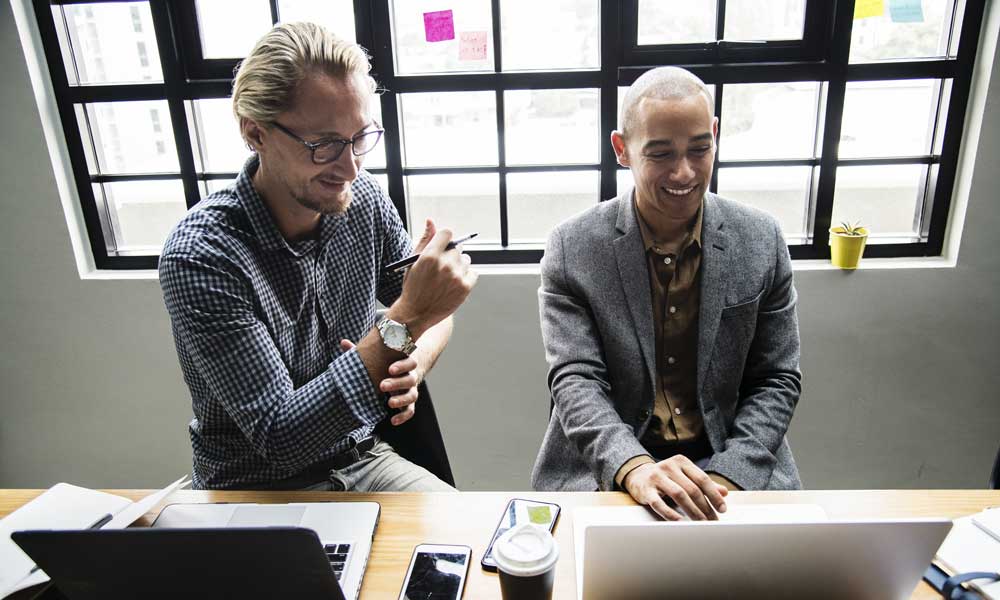 Whether that's internal or external communication, it should never be one way. Creating an inclusive workplace should be about promoting productive and meaningful conversations with employees and customers.
If we talked about active listening earlier, it fits to mention active conversations. How can you make sure you have productive conversations? 
Leave space for questions and answer them clearly and ask for confirmation on understanding the answer.
Another way to improve your communication is to encourage the evolution and fresh ideas. Empower employees to become brand advocates. This amplifies your message and adds to your branding and awareness.
Effective communication is more than just exchanging information. It's understanding how your customers feel and what they intend to resolve when reaching out to you. 
As well as being very clear to convey your message, you need to make sure you are making the other person heard. 
Another big challenge in communication is the ability to keep customers engaged. It sounds harsh, but it shouldn't be. 
Channels like Rich Media Messaging involve the most popular form of messaging – SMS and rich content delivered through personalised mobile landing pages. 
It's known to boost client engagement by 59% and places the right content in front of the right person. 
There are lots of compelling reasons to include rich messaging in your communication mix since it's the one receiving the most significant praise from customers using it.
Conclusion
There are many ways and tips to scale up communication for small businesses, but we hope to capture the most critical aspects.  
Communication can be used as a tool to increase customer engagement and operational performance, so make sure you choose the right tools and channels.
Remember, it's not easy to achieve growth. It takes a lot of time, money, and effort. But as long as your company vision and strategy are on point, nothing stops you from scaling up.
No matter what channels you choose to invest in, they all come with unique abilities and features. To deliver the best customer service for your customers, choose the right message for the right platform. 
If you scale up communication, it will help create a productive workflow, more efficiency and profits for your business.
Author Bio: Cristina Ionita, Digital Marketing and Lead Generation Manager at VoiceSage. Passionate about content marketing and organic, inbound marketing strategies, she dedicates her time researching new technology trends to write about.