A Small Business Guide to Rebranding Costs
Rebranding is changing a product's or brand's look and feel to distinguish it from competing products or brands. Many companies rebrand to make their products and brands more recognisable. Rebranding may involve a new logo, colour scheme, or marketing campaign.
In a recent interview, Seth Godin stated that "if you don't have the money to pay your phone bill, don't take a job that requires a cell phone." As a small business owner, there are so many expenses that are unavoidable but often come at a price. While some businesses can make their employees work for free, others may have to spend thousands of dollars annually on marketing, advertising, promotional products and other costs that will inevitably eat into their profits.
Rebranding is one of the best ways to bring in more customers, increase your profits, and make your business more attractive to investors. But, there are many misconceptions about rebranding and myths about how much it costs.
This guide shows you how to determine your rebranding costs and provides a step-by-step guide to creating a solid plan.
How Much Does Rebranding Cost?
Rebranding is a great marketing strategy for any business, but it can be costly.
The first step in rebranding is to define what you want to change about your brand. Once you've decided on your goals, it's time to consider your budget.
It's difficult to give a hard number because it varies from company to company, but the cost usually falls into three broad categories:
The first is the cost of production – everything related to designing and creating your new logo, colour palette, website, and other marketing collateral.
The second category is the cost of development – everything from the time you spend creating your logo to the marketing material you create.
The final cost category is the marketing costs – the cost of printing and distributing your new materials.
The time to estimate these costs should be well before you start the rebranding process, so you can decide whether it's feasible for your company.
Do You Have to Spend More to Rebrand?
Some think they need to spend more money to "rebrand" their business. While it's true that you can get away with less, it's also true that spending more money on branding can yield a greater return.
It's important to remember that every dollar spent on branding is an investment in your future. Investing your money in the right areas will ensure you achieve the best return.
For example, rebranding is often seen as the cost of developing new logos, websites, and other marketing collateral. However, this isn't necessarily the case.
Many businesses focusing on branding and advertising have been successful in their market while spending very little on this aspect of their marketing plan.
Rebranding vs Marketing
Many people confuse rebranding and marketing because they think the two are interchangeable terms.
While it's true that the two are often used interchangeably, they're very different.
Branding is about defining your target audience and ensuring your message is consistent across all your marketing channels. It's about creating a distinct personality and voice for your brand and the foundation of all of your marketing.
On the other hand, marketing is the broader term that includes all the marketing channels available to you. Marketing is about communicating a message and driving awareness, engagement, and sales.
Regarding rebranding, it's essential first to determine the target audience. Then, choose a design that communicates your personality and voice to that audience while staying true to your brand.
Does Rebranding Require much work?
Rebranding doesn't require much work, but it's essential to be realistic about the time required. Every brand has a unique personality and needs to convey that to its target audience. However, that doesn't mean it's impossible to create a new identity for your brand.
It's common for businesses to get stuck in the "muddle of a million ideas" when trying to figure out how to rebrand.
However, the good news is that it's possible to simplify the process by asking yourself these four questions:
What do I want to say to my target audience?
Who is my target audience?
What is the personality of my brand?
What are the values of my brand?
Once you have a clear answer to the first question, you'll have the basis of your identity, making it easier to figure out your brand personality and what you want your brand to communicate.
Is Rebranding the Right Move for Your Business?
Rebranding is a great way to differentiate your business from the competition.
Even if you don't see yourself doing it yourself, many companies are happy to help you rebrand. Whether you're interested in starting your own business or improving your current one, we recommend consulting with a branding expert or a marketing agency.
In addition to helping you define your target audience, they'll also ensure your new brand is consistent with your message.
Rebranding Types
1: Brand Refresh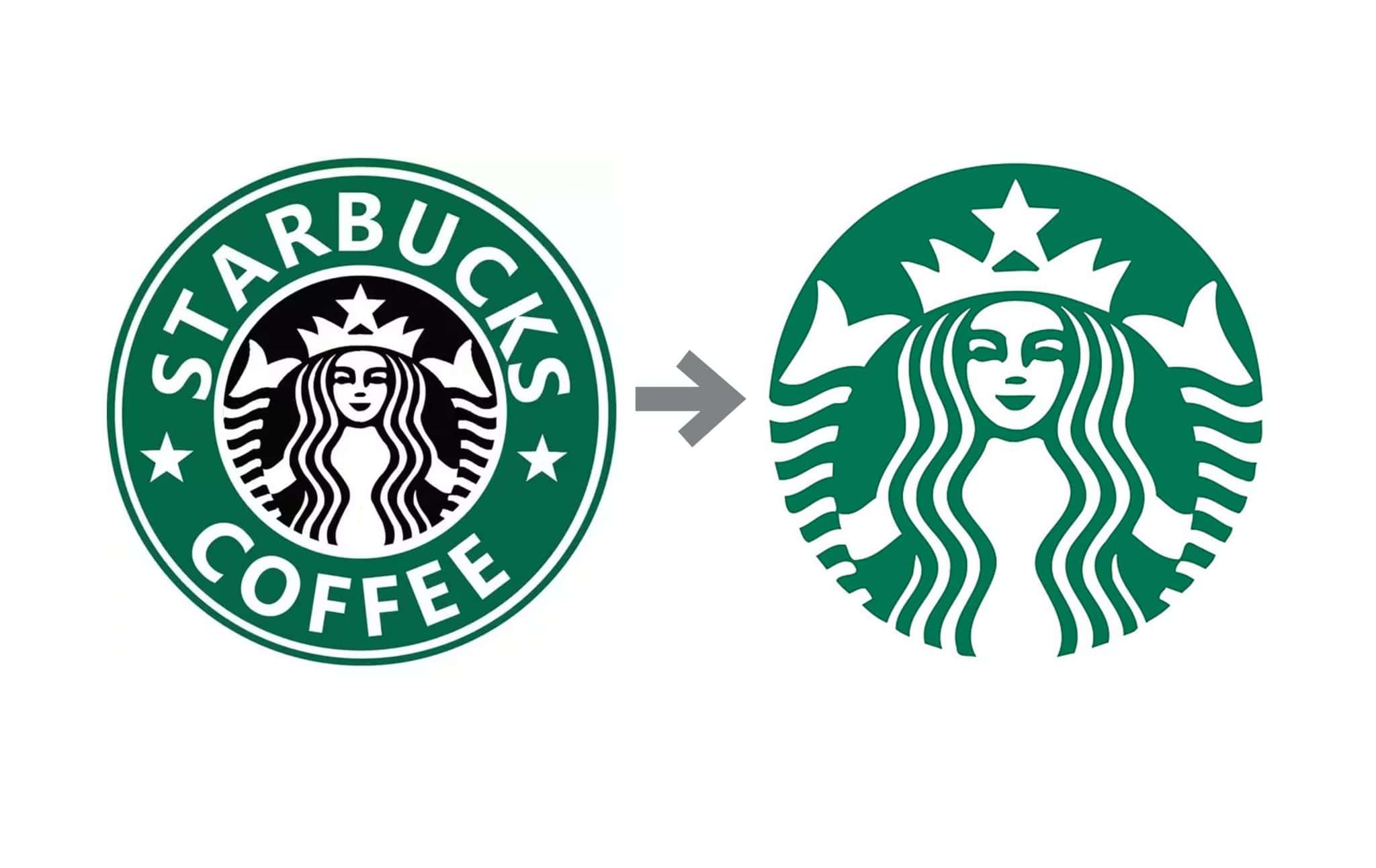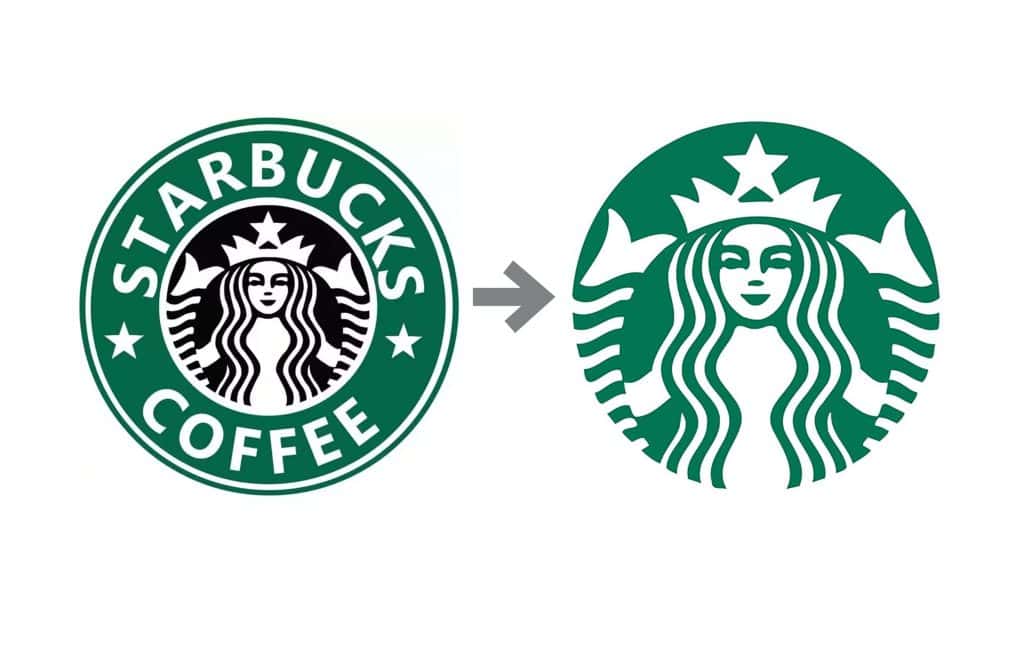 A brand refresh is a process of redesigning the look of a product to create a refreshed version of the original design. It's often used to update existing products or bring them up to date. While the name "brand refresh" might suggest that the process involves little more than a quick graphic refresh, there is more to it.
The brand refresh process requires multiple steps, including research and development, concept development, design and production, and should involve the entire marketing team. A Brand refresh typically costs anywhere from $50,000 to over $1 million, depending on the size and complexity of the project.
How Long Does a Brand Refresh Take?
Brand refresh projects can take a few months to a year, depending on the time needed to gather the right team and develop the concept.
Does a Brand Refresh Have to Be New?
A brand refresh doesn't have to be completely new. Sometimes, the brand refresh can incorporate a new colour or material, but it shouldn't be too disruptive. For example, if you're planning a new TV ad campaign, your brand refresh shouldn't include a drastic change in the colours or typeface.
The brand refresh process is a great way to stay ahead of the competition. Your customers will know what to expect and will be able to quickly identify your product as being a new version, which will help build loyalty and trust.
Are There Any Potential Drawbacks to a Brand Refresh?
There can be drawbacks to a brand refresh. If your company makes something people have already grown accustomed to, they might not be as excited to see a new design. This could decrease your sales.
Also, if you make many products and your new brand refresh is too big, it may take more time to market than you originally anticipated.
What Is the Difference Between a Brand Refresh and a Rebrand?
While both a brand refresh and a rebrand are associated with changing the look of a product, they have different purposes and requirements.
A rebrand is when a brand uses the same identity but is given a facelift. A brand refresh is a new visual design and branding for the product. It could include a complete redesign or change in the colour palette or typeface.
Which Should I Choose?
It depends on what your goals are. A brand refresh is ideal if you want to completely rebrand a product or have plans for a new one. If your company is considering a large-budget rebrand, the brand refresh process can save you time and money.
On the other hand, if you're just updating the design of an existing product, a brand refresh is probably unnecessary. You can accomplish the same goal with a simple graphic refresh or a new colour and typeface.
What Should I Expect During a Brand Refresh?
As mentioned earlier, brand refreshes are a complex process that involves several stages. The first step is to develop the new brand and design. From there, the team works with the product team to determine the most effective way to update the product's look. Finally, the product team tests the final concept and makes any necessary adjustments before it is sent for final approval.
What Is the Cost of a Brand Refresh?
Depending on the size of your project, the cost of a brand refresh can vary greatly. For example, a large, complicated project may require the entire marketing team, while a small project may only need an outside graphic designer to make changes to your logo. A brand refresh can range from $10,000 to $200,000.
What Does a Brand Refresh Involve?
A brand refresh is a multistep process that includes all of these elements:
Product Research & Development
Conceptualising a new look for the product
Gathering information on what the customer wants
Developing a storyboard and a detailed list of changes to be made
Choosing the right colours, typefaces, textures, and materials
Performing usability testing with customers
Making sure the new design is compatible with current technology
Marketing & Communications
Designing a new advertising campaign
Testing and evaluating the new concept
Selecting a timeline for the launch
Working with the product team to make the necessary changes
Production
Making the changes to the product
Creating a new design
Creating a detailed list of all the changes to the product
Who Should Be Involved in a Brand Refresh?
A brand refresh should involve everyone in the marketing and communications department. The team needs to collaborate with the product team to ensure that the design is well thought out and that the product will still function as it did.
A brand refresh also needs the help of a graphic designer who can create the perfect brand refresh that fits your business and your customers' needs.
2: Brand Reboot
A brand reboot is a new strategy for revitalising a struggling brand. It's a way for a company to get its foot back in the door after the old strategy has failed or the company is simply ready to shift gears. When the public is ready to accept a new idea or trend, it will likely find itself in the market with a brand reboot.
Examples include Nike and Apple. The Nike Swoosh reappeared on the shoes after Nike Inc. missed the mark on its basketball shoe line. While it took many years for the Swoosh to return, it ultimately became a famous brand symbol.
Likewise, Apple changed the design of its logo, which was first designed in 1976, after it had fallen out of favour with consumers.
How Much Does it Cost?
Brand reboots usually cost around $10 million to $50 million, but they're very profitable. For example, in 2015, Nike spent $25 million on its brand reboot. That's a small fraction of its $12.6 billion annual revenue. However, it still generated $1.2 billion in profit.
How to Find a Good Brand Reboot Strategist
Your brand reboot strategy should be the product of a team effort. You need the right people with experience to help craft the plan.
If you're not sure where to start, here are some questions to ask yourself to help you find the right strategy:
Who is my target audience?
What is their current relationship with my brand?
How do I want them to feel after interacting with my brand?
What would my customers or clients say if they saw my brand?
What needs or problems do they have that I can solve?
What are the solutions that are most important to them?
What are my key messages, values, and personality traits?
What does the public know about my brand?
What are the barriers to entry?
What are my strengths?
What are my weaknesses?
What are my goals for my brand?
What are my brand's future strategies?
How will I measure success?
How will I sustain this strategy?
A brand reboot strategy should be the product of a team effort. It should involve a brand strategist, marketing director, and salesperson. If you're the marketing director, it's your job to create the messaging for the brand. The brand strategist is responsible for creating the strategy, and the salesperson is responsible for getting the message to the public.
If you're the salesperson, you'll need to convince your prospects that the strategy is the best way to reach their goals. You must understand the customer's problems and provide the best solution.
Brand Reboot Strategies
As you create your brand reboot strategy, here are some things to consider:
Make your strategy accessible and relevant.
Your strategy should be easily understood by anyone with a stake in the brand. For example, if your product is called "the best brand in the world," you might want to change that to "the best brand for [your industry]." You could also focus on a problem your brand solves. "We want to help you sleep better" is a good message that can resonate with customers and prospects.
Be flexible and changeable.
Your strategy should adapt to changes in your company, industry, or the public. When your business grows, you may find that your core messaging no longer works, so you should be open to changing the brand. If your product line is losing popularity, you should consider dropping the old product line and promoting the new one.
Keep the message simple and easy to remember.
The strategy should be memorable and easy to understand. The best brands are memorable because they are consistent, and that consistency extends beyond their products or services. You can use this to your advantage by ensuring that your messaging is consistent across your media, from your website to your email.
What to Do When You Don't Have a Strategy
While having a strategy is essential, it's not the only thing that matters. You also need to know what you will do if you don't have a strategy.
A brand without a strategy is like an aircraft without a flight plan. You may not know where you're headed, but you still need to know how to get there. It's the same with your brand.
You may not have a strategy yet, but you can still get there if you don't know where you're going.
3: Brand Overhaul
A brand overhaul is when a company redesigns a current product line to meet a customer's specific needs and desires.
A brand overhaul is typically associated with new products. For example, a company may release a new version of a popular line of microwaves or create a new line of kitchen appliances that include a microwave, blender, and dishwasher.
We can also do a brand overhaul for existing products. For instance, a company may release an improved version of an existing product line that better meets customer needs.
Sometimes a brand overhaul involves updating an entire product line with a new design and a new product name. For example, a company may rebrand its popular line of dishwashers with a new name (i.e. KitchenAid) and release an updated version of the brand's popular countertop appliance.
In addition to new product releases, a brand overhaul can involve changes to the packaging or marketing of existing products. For instance, a company may update its products' appearance or launch a new colour scheme for a product line.
Regardless of the exact method, a brand overhaul typically includes the following steps:
Brand overhauls typically take a year or longer to complete. However, they can be a big success for a company if they introduce a new product or service line or if the company can effectively communicate the changes to consumers.
Does the Cost of a Brand Overhaul Impact the Price of a Product?
Although the price of a product is usually determined by the materials and labour required to manufacture the product, the cost of a brand overhaul is often passed along to customers.
For example, a new version of a microwave oven that uses a higher-quality material may cost more than a regular version. Likewise, a new product line that is more expensive than its competitors may attract consumers willing to pay for the higher-quality product.
To know how much a brand overhaul costs, you should check your contract or ask the company for a quote.
How Do I Know If My Company Needs a Brand Overhaul?
There are several signs that a company needs to do a brand overhaul. If you notice that a company's products are no longer meeting your expectations, or if you notice that consumers are less interested in buying a product from your company, it may be time to overhaul the brand.
For example, if you notice that a new product line has low sales or that consumers are losing interest in a company's product, it could mean that the product needs a new look and a new name.
Do You Need to Pay for a Brand Overhaul?
Suppose you're working with a company launching a new product line or rebranding an existing product line. In that case, you'll need to work with your account manager to determine whether the company is willing to pay for the brand overhaul.
A company with in-house designers will rarely charge for a brand overhaul. However, if a company cannot pay for the cost of a brand overhaul, it's still essential to complete the project. Otherwise, the company may miss out on valuable opportunities.
How Can I Effectively Communicate a Brand Overhaul?
You can use many methods to communicate a brand overhaul effectively. If you're changing the appearance of a product, you may want to include new product photos in the marketing materials. In addition, you can include a new logo, new brand colours, and new text on packaging and marketing materials.
Depending on the overhaul type, you may also need to change how your company's products are sold and marketed. For instance, if you're releasing a new product line, you may need to rebrand existing products.
The company may also require that employees change how they market and sell the company's products.
How Should I Start a Brand Overhaul?
The best way to start a brand overhaul is to hire a creative team to help develop a plan. The creative team should have experience in the industry that the company is entering.
For instance, if you're creating a new product line, it's a good idea to consult an expert in the field. Hiring an expert to review and advise your plans is also a good idea.
You can also work with your creative team to create a branding strategy with different tactics. For instance, you may want to focus on a new product, or you may want to focus on your company's history and heritage.
Choosing a Partner for Your Rebrand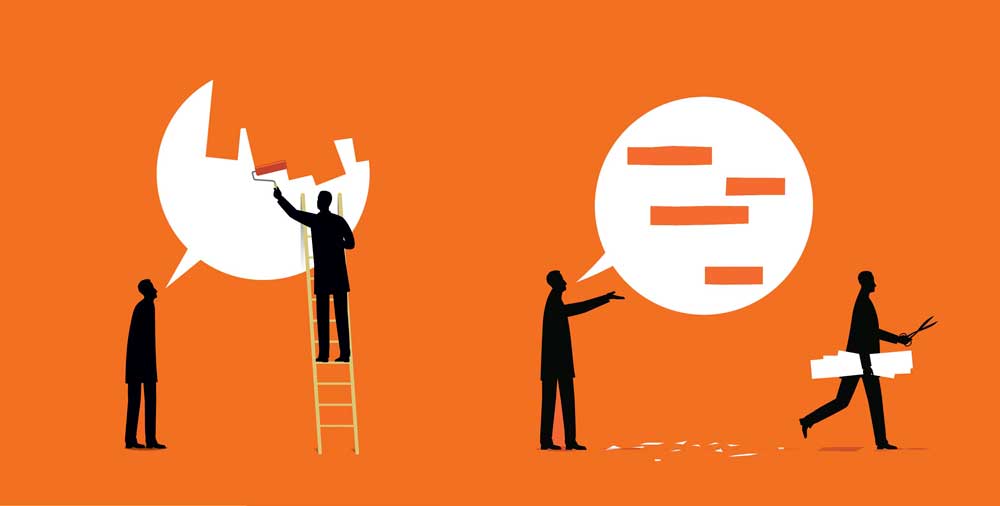 Designers are often seen as the creative talent in the room, but they aren't the only ones who can bring your brand to life. If you're looking for a logo design or brand identity that communicates your values, aligns with your mission statement, and is consistent with how your company presents itself to the public, you'll need more than one designer.
Brand identity is a visual system of symbols and language that represents the personality of a company. This includes everything from its logo and tagline to its stationery and signage. Brand identity should reflect the values and vision of the organisation.
While designers have strengths—like creativity and attention to detail—they may not have all the skills needed to develop a compelling brand identity that's easy to understand and implement.
Here are some tips for finding the right design agency for your needs.
Be specific
When searching for a brand identity or graphic design, it's essential to be specific. Is this a logo design, or do you want a complete identity overhaul? Is this a short-term project, or do you need help creating a complete identity system for your company?
Before contacting any design agencies, ask them to provide examples of their previous work and how they plan to approach your project. Then ask if they have any references you can review. This will give you an idea of their strengths, experience, and approach to working with clients.
Focus on the person
Think about whom you're going to work with. Are they knowledgeable, reliable, and easy to reach? Look for design agencies that are easy to access, whether by phone or email. Also, ask if the agency has references from previous projects so you know how they work with clients.
It's also important to consider whether you're comfortable with the person leading the design process. The agency must be open to feedback and changes.
Ask the right questions
Before you start working with a design agency, find out what services and features you need. Make a list of your goals and the steps you'll take to achieve them. Once you've created a list, you must make a detailed list of what you'd like the final design to look like.
You'll also want to find out what the project budget is. Is it set, or are you willing to negotiate? Before moving forward, ensure you're clear on the project's scope.
Also, ask what the design agency plans to do with the final product. Will it be used in the online store, the print brochure, the business cards, or something else?
Be open to alternative ideas
Don't be afraid to suggest alternate designs. When developing a brand identity or graphic design, there are many ways to express the same idea, and it's essential to make sure you're considering all possibilities. For example, a traditional colour palette might not work for a tech company, so it's essential to consider different options.
There are many ways to express the same concept or theme, and you must be open to other ideas.
If you're struggling to decide on your company's brand identity, let us help you!
Our experienced design team has the expertise, experience, and resources to create a unique and memorable brand identity that's perfect for your business. We'll help you with every step, from selecting a design agency and creating a list of goals to designing a cohesive brand identity.
What Types of Rebranding Services Do Agencies Offer?
There are many different types of rebranding services that agencies offer to clients, from logo design to website design to print advertisements. Every client has unique needs and demands, and agencies offer various services to meet them. Some companies specialise in a specific service, while others offer multiple services.
In addition, rebranding services come in many shapes and sizes, which may include any combination of the following:
Logo design
Website design
Print advertisements
Brand standards
Marketing strategy
Packaging
Agencies understand that every client has different needs and desires, which is why they offer various services to choose from.
There are three primary reasons to work with an agency over a freelancer.
Speed – Working with an agency means working with the same team that designed your website to get faster turnaround time and more accurate results.
Expertise – If you work with a freelancer, you'll likely hire someone with little experience in brand identity or web development. An agency's designers and developers are professionals, which means they know what works best, how to achieve the desired outcome, and how to communicate their ideas.
Budget – Regarding the overall budget, agencies are often more affordable than individual freelancers. Consider working with an agency if you're looking for a cost-effective solution.
Every agency specialises in a specific service or set of services, and it's essential to understand what each one can do for your business. Here are some examples of how these services can help your brand:
Logo design
Logos are essential to the success of your business, but choosing the right one can be challenging. A professional designer can create something beautiful and eye-catching to attract potential customers. This service will typically include a logo concept, logo design, logo mockups, and final artwork.
Website design
When it comes to your online presence, you need a website that's easy to navigate and user-friendly. Website design services usually include the following:
If you plan to advertise your company in print, you'll likely want to work with a print ad agency. A design agency may help you create a print advertisement that's eye-catching and effective, and it will likely include the following:
Working with a flexible agency is the most cost-effective way to get what you need. For example, if your company plans to launch a new product line, it's wise to begin working with an agency to develop a packaging plan.
The bottom line? Agencies offer many services, and they'll work to find a solution tailored to your needs.
What if I Don't Have the Budget for Rebranding?
Branding is an investment into your business, whether in product or service offerings or customer experience. It's crucial to rebrand at least once every three years, but it doesn't have to be expensive. Here are five things you can do to make a big difference in your business without spending much money.
1. Update your Website
If you haven't updated your website in two years, it's time to change. A new logo, colour scheme, and brand identity will help set your business apart. In addition to a fresh look, consider upgrading your website with features that make your business easy to navigate and use, such as search bars, menus, and contact information.
2. Improve Your Customer Service
Think about how you would like to be treated when shopping, working or having a problem. Is your business's brand consistent with how you want to be treated? If not, start by focusing on improving your company's customer service.
3. Keep Your Message Clear
Make sure your message is crystal clear. If you've had a logo since you started, it may be time to update it to reflect your current branding. If you've had a consistent messaging strategy since you started, it may be time to review it.
4. Create New Promotions
New products and services often attract new customers, so create new promotions to bring in new business. These can be simple, like giving away a free sample, or more complex, like providing customers with a coupon for their next purchase.
5. Make Marketing Easy for Your Customers
A great way to make your business easy to find is to share your new website URL and social media handle on your company's email signature, business cards, and social media posts. Potential customers and clients will see your new website address when they look through their email or Facebook feed.
Incorporating these five steps into your business will help your branding and marketing efforts succeed and won't cost you much money.
Wrapping Up
The cost of rebranding is directly correlated to your budget and brand image.
In the beginning, I would recommend starting with a low budget. I suggest a budget of around $2,000-$5,000.
This will allow you to test the waters and see how well your rebranding efforts are going.
After the first round of testing, you can either increase your budget or go back to square one and start over.
Check out this article to learn about how much to budget for a rebranding strategy!