16 Successful Logo Rebranding Stories That Were on Point
Rebranding an already established company requires a lot of guts.
It is not at all easy to rebuild a company's brand entirely and implant the entire vision in stakeholders as well.
Many stories tell us about how some companies achieved immense success by rebranding their logo and redesigning their strategies.
On the other hand, you will also find many companies that fall into the list of complete failures.
Today, we will discuss 16 successful logo rebranding stories that made their mark in the industry and were successful.
Rebranding Costs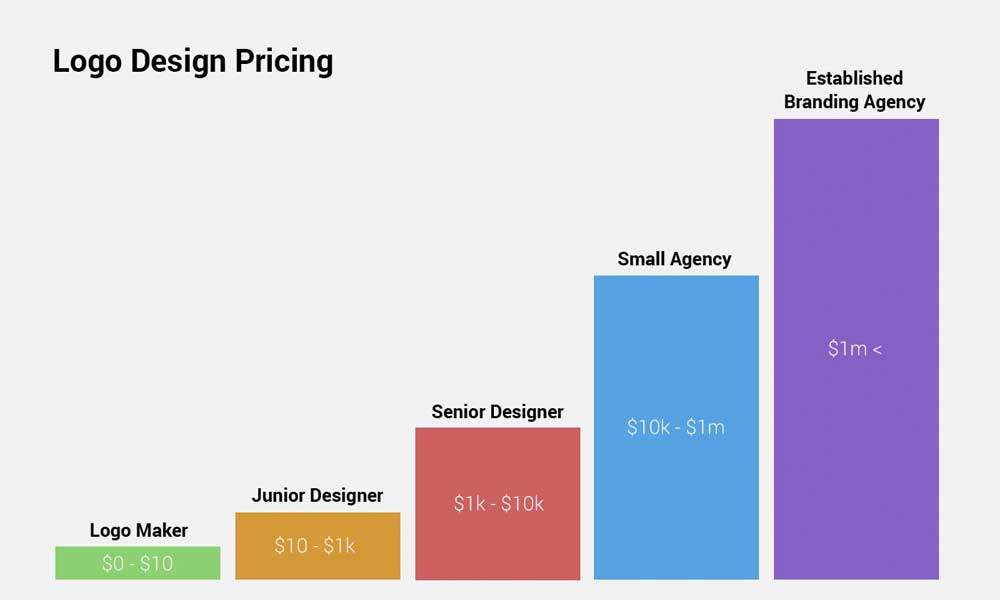 As mentioned above, logo rebranding takes a lot of time and combined efforts as it is not at all an easy job.
Moreover, it takes a lot of money to rebrand the company.
Rebranding requires almost more than double the amount when compared to starting the company from scratch.
What adds to the stress is the risk factor.
Even after implying such vast resources, there is every possibility of complete failure.
Companies might not be able to create the impact they desired with the new logo.
Consequently, they might end up facing huge losses.
This fact also cannot be denied that rebranding is very common and is gradually becoming a trend among companies.
Companies are ready to take all the risks and costs to give them a completely new identity. It is not that they are insane. They do so because of various good reasons.
Why Do Companies Rebrand Their Logo?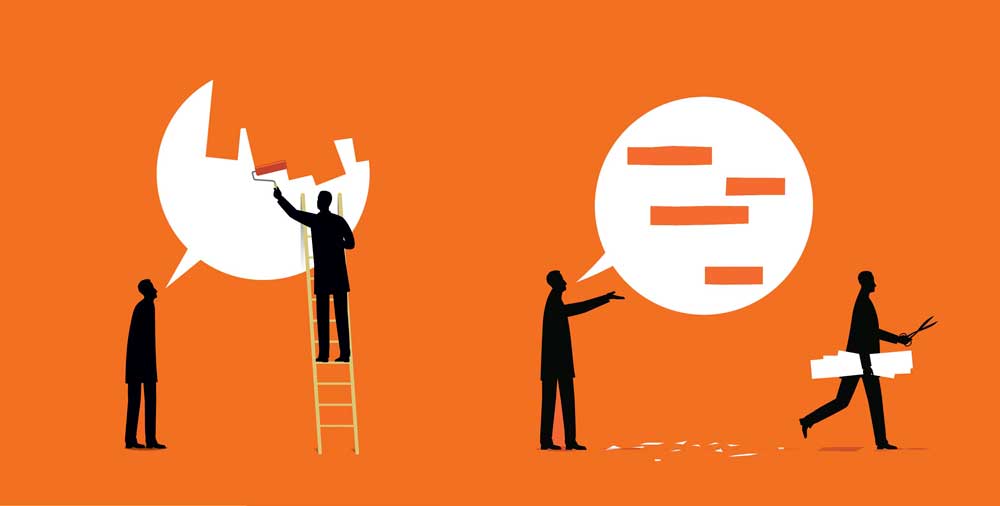 There are a lot of reasons why companies take such a massive risk of rebranding their existing logo.
When a company evolves: Whenever a company grows, it takes up a new identity to fetch its consumers.
For instance, when a company enters a new market or manufactures a new product, it tends to redesign its logo.
Differentiate itself from Competitors: As the industry shows growth, the number of competitors also increases.
Therefore, to differentiate itself from its competitors, the company undertakes rebranding.
Entering the International Market: When any company enters the international market, it prefers to rebrand its logo to fit itself better in the new market and be friendly with the culture of that market.
Recover from Negative Image: Companies often fall prey to the negative image in the industry which immensely harms their profits as well as reputation.
Therefore, it becomes essential for the company to rebrand their logo to revive its lost reputation.
Replacing the identity of an old Brand: You often replace your old clothes with new ones which match contemporary fashion. The same goes the case with companies.
They rebrand their logos to avoid their image of an old or outdated brand.
When the Ownership of Business Changes: Companies often merge, demerge or are acquired by some other company.
This change in ownership also demands a change in the logo and design of the company.
The best example of this can be understood by the very famous 'Hero Honda' case where both the companies went on to redesign their logos after they got separated.
Legal Bounding: Sometimes, the court asks a company to change its logo as it might be infringing the copyright of some other company that has a similar logo.
Companies go on to logo rebranding in such cases.
Other Reasons: Apart from the abovementioned reasons, there are various other reasons for which a company might opt to rebrand its logo.
For instance, companies redesign their original logo as it was designed in a hurry during the start of the company.
However, with its growth and availability of resources, they might go for a better logo design.
16 Successful Logo Rebranding Stories
1 – Starbucks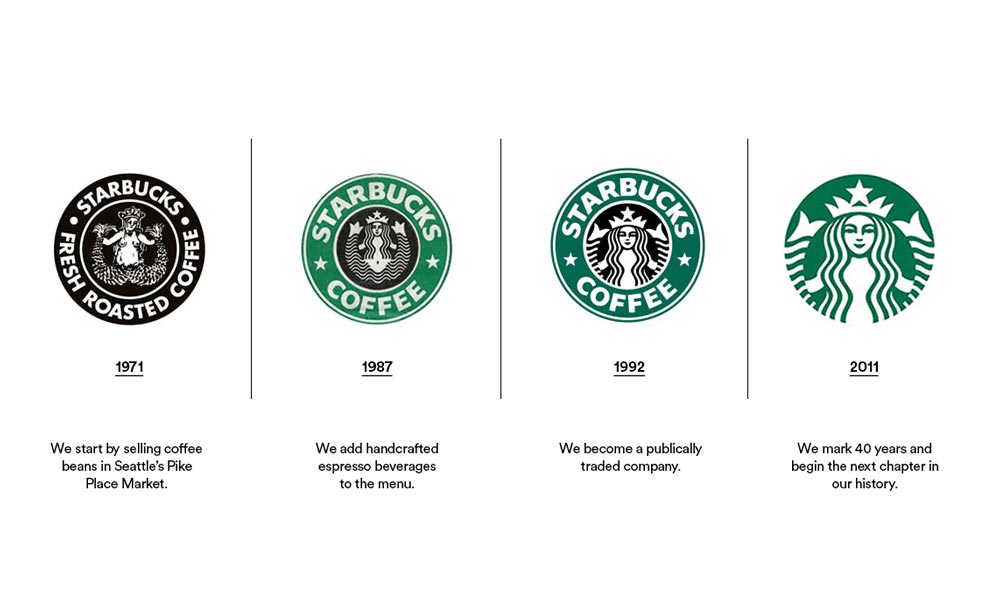 Let us start with the coffee-making giant, Starbucks.
Well known for its coffee throughout the world, Starbucks decided to change its logo in 2011.
This was done as Starbucks wanted to explore new markets other than coffee.
With this change, they entered into new markets and came up with offerings of ice cream, alcohol and many other products.
The logo rebranding initially led to mixed responses but was eventually accepted among the masses.
They remained on the top in the coffee market, and the change of logo was a success.
2 – Google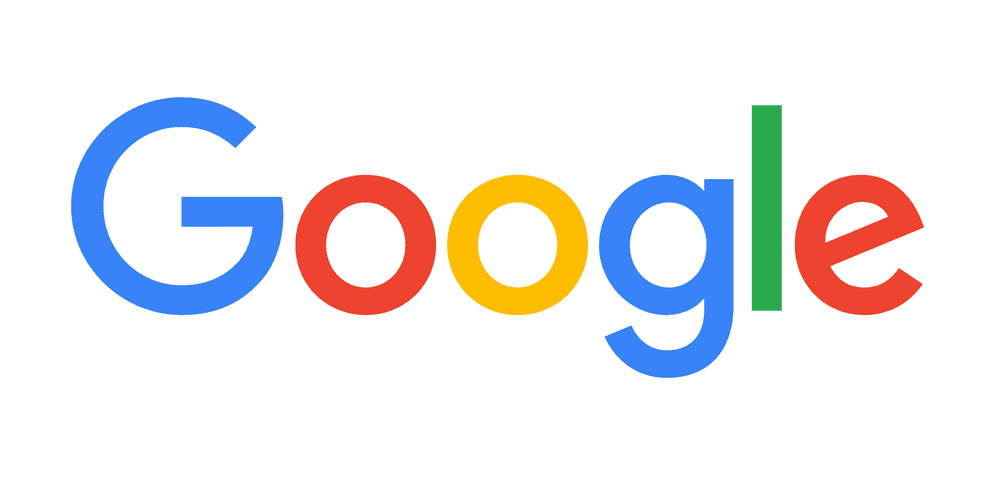 Google was no different from any other company.
The largest search engine platform changed its logo in 2015.
Google was being used on not only one but across multiple platforms.
This urged the company to change the font style of its logo.
This made Google more mobile-friendly and was also accepted openly by the stakeholders.
3 – McDonald's
McDonald's cannot be ruled out when talking about successful rebranding.
McDonald's was gaining popularity as America's largest fast-food restaurant.
However, they also were being framed as the ones providing unhealthy food which led to obesity.
It made the brand extremely infamous.
McDonald's then decided on a logo rebranding strategy to save its lost reputation and give the company a new identity.
They succeeded to sustain their reputation through this rebranding.
4 – Hero Honda
One of the most well-known separations was the departure of Hero from Honda which led to the emergence of Hero MotoCorp.
They undertook a change in their logo as well.
It was a huge success as this led Hero to explore international markets and export their bikes to other nations as well which was not initially possible.
5 – Instagram
People might be familiar with the recent change of Instagram's logo as they took a step to modernise and bring a new logo with new and exciting features in 2016.
They dumped the old logo which included a Polaroid camera and came up with a completely new design that gave it a modern look.
6 – The Huffington Post
The logo of the online newspaper, The Huffington Post was more like that of a printed publication.
However, as the founder of this paper left the organisation, they decided to change not only the logo but also its name.
It changed its image and logo and shortened the name to Huff Post.
It gave the newspaper a new identity as this logo was more eye-catching.
7 – Airbnb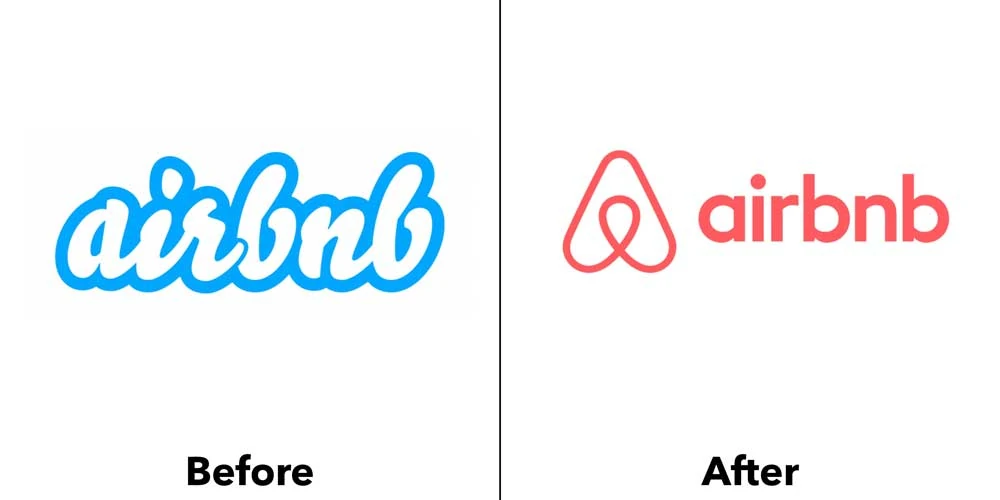 Airbnb moved from its old logo to a new simple design which caught the attention of many.
This helped to change the initial perception regarding the company as well because Airbnb's reputation fell sharply after they faced various legal issues.
8 – Federal Express
Federal Express wanted to give the company a fresh, eye-catching look.
The team was challenged by its CEO, Fred Smith to create such a logo that could be seen from 4 blocks away.
As a result, they came up with a shorter name, FedEx.
This name suited perfectly and was very successful in what they wanted.
Their sales increased above 20%.
9 – Microsoft
Microsoft initially had a very different logo from what it currently uses.
However, it realised the need to change its logo to a more modernised one and took a step in the same direction.
As a result, they came up with a simpler logo without any frame.
10 – Volkswagen
Volkswagen initially had a black and white logo which was shaped to look like a gear.
As the company evolved, it changed its logo entirely and gave it a blue and silver colour in 2000, which is now known to many.
11 – Nike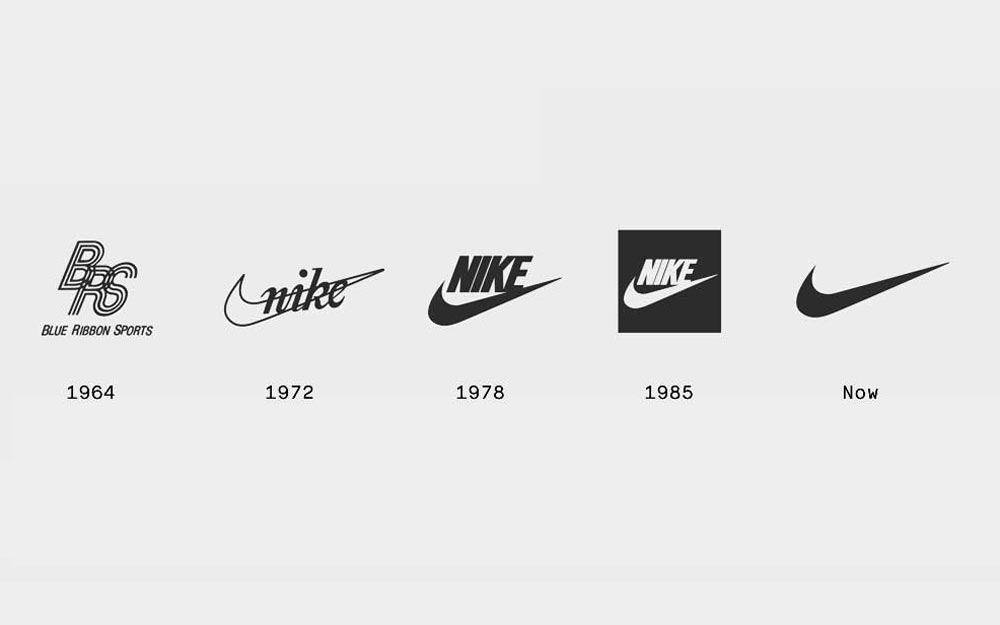 The less, the better.
The best example of this is the very famous sports brand, Nike.
Nike initially used a logo that had a tick mark and Nike written on it.
It later realised that it doesn't need to mention the name as the logo itself was distinct in its own way.
12 – Pepsi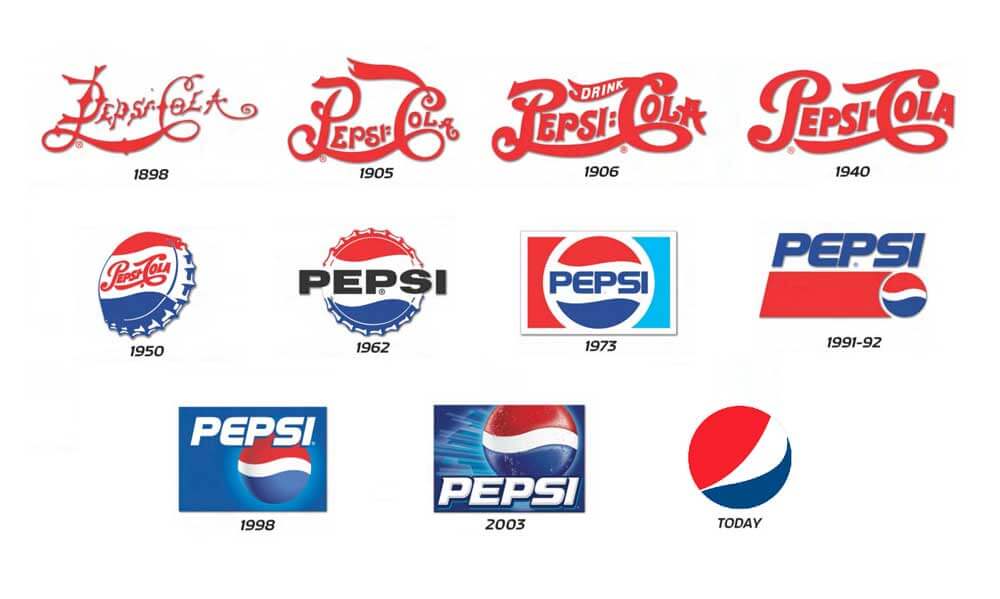 Pepsi experimented a lot with its logos in the initial phase.
It decided to simplify the logo and introduced a red, white and blue cap which became its new logo.
13 – Renault
The Renault logo that you see today is very different from its predecessors.
The old logos were more confusing.
It came up with a diamond-shaped design in 1925.
The famous yellow colour was added in 1946.
14 – Apple
Apple's logo has also been changed multiple times.
Apple started with a logo that showed how Issac Newton devised the concept of gravity.
Later on, they simplified it and came up with a rainbow-coloured apple, which was again changed to black colour.
The logo that we now see is a monochrome design.
15 – Canon
Canon also had a very complicated and outdated logo in the beginning.
From a Buddhist Goddess of Mercy to just the name, Canon evolved and so did the company's profits.
The new logo rebranding was well-received among the masses.
16 – Coca-Cola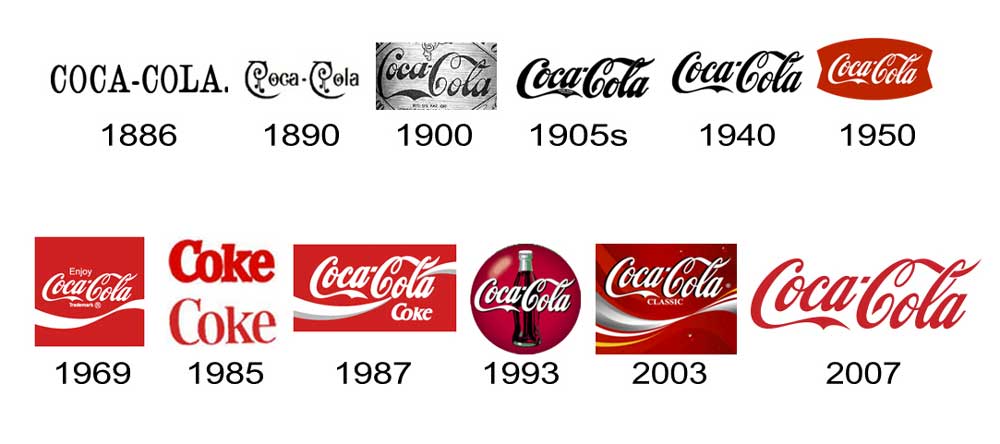 Just like Pepsi, Coca-Cola also went through a phase of change in its logo.
The original logos were dull and black in colour.
With time, the company felt the need to modernise its logo and thus, came with the red logo which we see today.
With time, most of the major companies changed their logo and made a mark in the industry.
Proper planning and a cautious approach made it a success.
It is not an easy process to a logo rebranding while reviving the old brand image.
However, it is equally important to change with time as "Change is the only constant."
Author Bio: Aditya works as a Growth Assistant at AirTract.Com. AirTract is a social platform in which people can ask questions, find answers, and sell their knowledge and experience. He has a Bachelor's Degree in Computer Science Engineering and has been working in the field of Digital Marketing for the past two years. He is also a voracious reader and a big sports fan.