Video Marketing Strategies to Increase Customer Engagement 
The shrinking attention span combined with the growing competition for the said attention makes a tricky task a good chunk of marketers face today. 
It gets even more difficult when you're trying to catch the attention of a specific demographic with their own set of expectations about what engaging content should look like. 
Luckily, there's a solution that's starting to gain traction. We're talking about video marketing and the promising results to a company if used wisely. 
It's not anything new, but the ways marketers use it are getting more novel. People are 27.4 times more likely to click on an online video than a static banner. 
Using a video to promote a product or a service becomes highly attractive to SMEs and big corporations. The dynamic nature of this type of content is also known to retain viewers' attention and result in 1200% more shares than an image and a text would. 
The rise of social media platforms, such as Facebook and Instagram Stories, amplifies the practice of sharing videos. They make it easy to share the content users find entertaining in seconds. 
And since videos tend to be more engaging than any other form of content, the visual appeal associated with them virtually guarantees multiple likes, shares, and comments. 
The highly anticipated success of video marketing leaves no room for companies to second-guess whether or not this is a viable strategy to adopt. 
With video content predicted to generate 82% of all consumer internet traffic by 2022, you'll be ahead of the competition if you invest your resources into crafting workable video marketing strategies. 
Read on to learn more about video marketing and the approach you can take to make it work for you. 
What does video marketing mean in simple terms?
They say that a photo is worth a thousand words. It's safe to say that a video is worth a million in this case. 
Described as a digital marketing strategy that incorporates videos used to educate, entertain, and provide value, video marketing helps engage customers with a powerful message conveyed in a video form. 
It's typically used to promote a product or a service, teach customers about the product or service features, build customer rapport, share custom testimonials, and even live-stream workshops and educational webinars. 
As per HubSpot's report, over 50% of customers want to see videos from the brand they support. This is a good enough reason to look into video marketing and explore the many ways it can help increase conversion rates and engage customers. 
What are the benefits of video marketing?
No other medium allows for such a high customer engagement as a video. It grabs the attention and helps the viewer connect with the message more profound. 
When used in marketing campaigns, it significantly increases traffic and boosts sales. Here's what else video marketing can do:
It drives organic traffic with the help of SEO. Just by including a video on your web page, you're already increasing the chances of the search engines ranking your website high. Additionally, you're hooking in the viewers who end up spending more time browsing your site. It's a win-win — your website's performance on the SERP is high, and so is customer engagement.   
It appeals to a variety of audience demographics. Regardless of your target audience, video content makes it easier to draw the attention of everyone from young to old. It's also one of the bulletproof ways to win the hearts of Millenials and Gen Z's who consume content in video format the most.  
It boosts the retention of information. Everyone remembers content they consume differently. But with video, no matter if your customer is a visual or an auditory learner, they'll most likely retain at least some information from the video they've just watched. This is because they're exposed to both an image and a sound simultaneously.   
It pushes customers to make the purchase. Check this out — customers are 64% more likely to buy a product or a service once they've watched a video about it. Sure, you'll still need to make sure that the video plugs into the customer's pain points for him to go through with the purchase. 
What are the challenges of video marketing?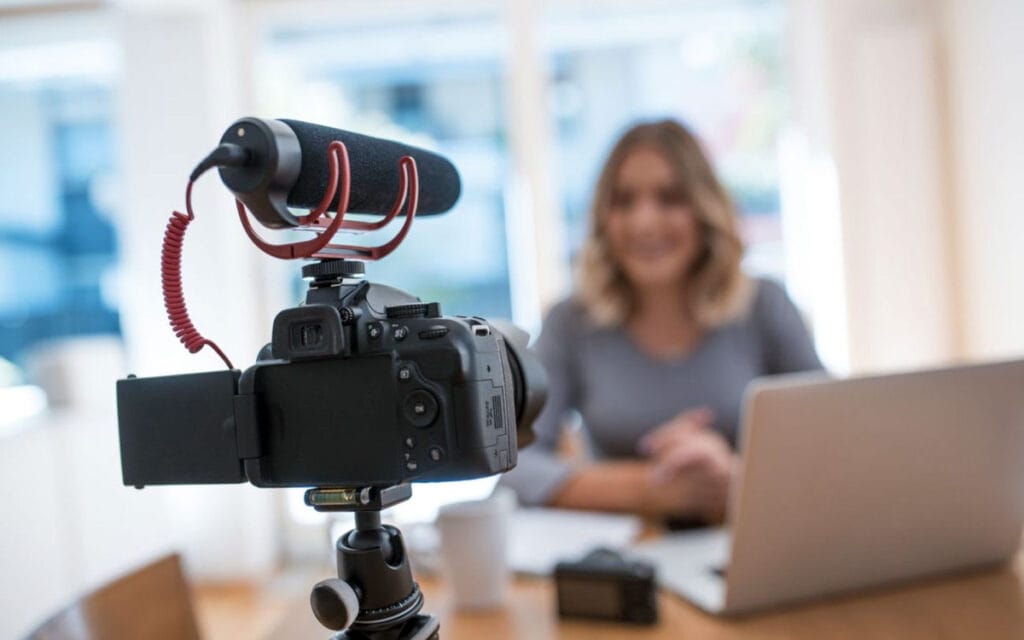 Like with any other marketing strategy, you have to be aware of certain limitations and challenges associated with video marketing. 
Once you know what they are, crafting a marketing strategy to attract customers and boost revenues won't be difficult. Here are the most common ones:   
Delaying coming up with an appropriate strategy and never getting started. The lack of a video marketing strategy can set you for failure without even recording videos. So, define your goals and make sure they're aligned with customers' needs and wants. Targeting a particular segment of your audience if you're a relatively big company should be your first step.
Allocating an inadequate budget and going overboard. There's nothing worse than underestimating how much funds you'll need to produce high-quality video content that gets clicks and views consistently. To ensure that you have enough resources for the right equipment and editing software, budget for a higher sum, so there's some wiggle room for mishaps. 
Not doing your research on what videos to film and not measuring their performance. You can only go to create content that doesn't resonate with your customers. At some point, you'll have to cut your losses and start inquiring what type of content your customers are expecting to see from you. The same goes for tracking how well it's being perceived by your audience and tweaking your video marketing strategy if needed.     
How can you use videos to increase customer engagement?
To engage your audience, you must create an emotional connection with the message you're sending through the video. 
This message also has to be easy to understand, educate or entertain, and achieve the goal you set for it beforehand. Check out how you can make it happen in your video marketing strategies:
When talking about customer engagement, email marketing should be one of your priorities. It's the quickest way to grab a customer's attention and encourage him to make the purchase.
If you add a video to your email, you increase your chances of standing out among the dozens of static alternatives with boring subject lines. 
To convince you, even more, consider this — mentioning the word 'video' in your email's subject line increases the open rate by 19%. This is the extra push your audience needs to open the email with the video embedded into it and learn more about your company.
You can take it a step further and make attaching videos to your emails a weekly practice. Link to the promotional video if you're trying to sell a product or a service or to the welcome video if you aim to introduce the customer to your company. 
The goal is to use dynamic content to appeal to your target audience via emails.    
Leverage storytelling when addressing the customer in the video
Take your customer on a journey with a story that strikes a chord. Viewed as one of the most powerful marketing tools, storytelling can take you far in helping to hook the audience in and keep them engaged until the very last word. 
It's the best tool to use in promotional videos and customer testimonials, where establishing an emotional connection is mandatory for capturing the audience's interest. 
To get the most out of storytelling, include relatable characters in the video. When a viewer sees someone he can relate to, he's more likely to follow that person's lead. 
Take GoPro's "Fireman saves kitten" video that shows the camera in action while also evoking empathy in viewers. It's the perfect illustration of the concept "show don't tell" that doesn't even require the company to talk about the product they're trying to sell.    
Use videos for sharing customer testimonials to build trust 
It can be tricky to persuade a new customer to do business with you if there's no social proof to back up your claims with. This rings particularly true if the product or service you offer is on the high-end spectrum of prices. Enter customer testimonials in a video format. 
While some consider written customer reviews sufficient, surveys and reports show that this isn't the case. As many as 79% of customers prefer video testimonials, and 2 out of 3 people are likely to purchase after watching one. 
The reasoning behind this is simple — these videos engage the customer by bringing in an element of authenticity to a viewer's perception of your company. 
Reach out to your existing customers and incentivise them with a discount on their next purchase or a gift in exchange for a short testimonial in a video format. 
Post them separately or collect them all and piece them together to create an engaging video. You can post it on your website or social media channels for better exposure.    
Record videos to educate new customers on the product's features 
Onboarding new customers are just as important as onboarding new employees. And while you can distribute a 10-page guide and call it a day, a much more hands-on approach to turn your one-time customers into loyal customers is to record videos. 
These explainer videos are a must-have for SaaS companies. But regardless of the industry, your company is likely to benefit from educating your customers on all the different ways the product can be used. 
They will clarify the complex concepts and promote the product's unique features while also inciting customer engagement. 
If a product requires a more in-depth explanation, you can also film a tutorial and send the link to it to your customer right after the purchase. 
This "How to Shoot Product Videos" tutorial is a prime example of the content that educates and entertains at the same time. It features bloopers and dynamic camera movements that make a customer want to stick around till the very end.         
Dabble into live-streaming and hosting webinars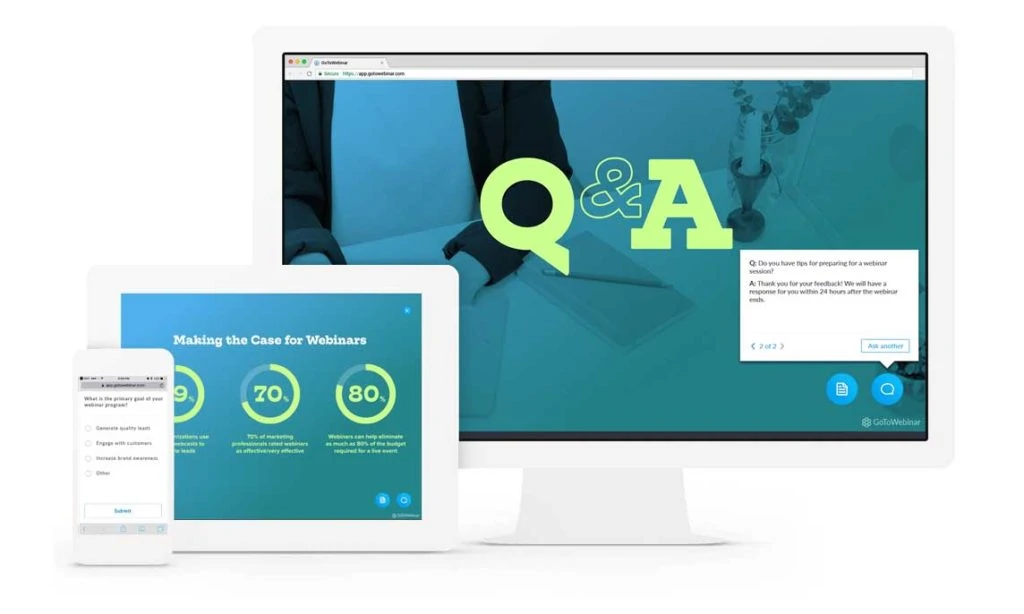 To deliver the right message at the right time, you should segment and nurture your audience with personalised content that addresses customers' pain points. 
To find out what they are, consider starting conversations with your customers. These "face-to-face" interactions in the digital format are a sure way to appeal to your target audience on a whole new level. 
Live-streaming is one way to reach a broad audience and answer their questions as if you were having a one-on-one conversation in real life. 
Use social media platforms like Facebook and Instagram to go live and show some behind-the-scenes that would interest your customers. 
You can also experiment with Facebook and Instagram Stories that help create hype around new product releases and showcase what your brand is all about. 
If you plan on building your email list and generating more leads, hosting a webinar is another engaging strategy you can implement. This is where you can add value to your audience's lives and give them an incentive to research your company.
Invest time and financial resources in video advertising 
Did you know that 69% of people would prefer to watch a short video to learn about a product or service? This statistic alone should prompt you to consider making video marketing your go-to tool in attracting new customers and retaining the old ones.
Think about what kind of videos you want to film — it can be anything from a new service advertisement to a giveaway featuring the new line of products — and decide how you'll be distributing them. 
It makes the most sense for retail brands to heavily invest in Instagram ads, whereas B2B businesses would better share them on LinkedIn.
Don't forget to measure the performance of your promotional videos to get an accurate idea about how well your audience receives them. 
Track the click-through rate, play rate, playtime rate, and the percentage of the video watched.
Final thoughts 
Engaging your customers with videos can be both exciting and frightening. When time and money are involved, you want to ensure that your efforts pay off. 
To ensure that your video marketing strategies take off, consider both opportunities and challenges that come with it.
Then, choose your distribution channels — be it email, social media stories, or your website — and use the tricks described in this article to deliver the message via a dynamic piece of content that resonates and connects emotionally with your customers.  
Author Bio: Mikkel Andreassen is passionate about customer experience in every colour of the beautiful customer engagement spectrum. He loves building great connections with his customers, which often lead to meaningful friendships that last a lifetime and inspire his work. Driven by the genuine belief that CX is the pivotal force that drives a successful business, he is currently at the helm of Dixa's customer experience strategy.