A Guide to Using Explainer Videos to Promote Your Brand
If your goal is to promote brand recognition and permanence, there are many creative marketing moves you can take. 
But few perform better than producing video content.
Marketers know that video is impossible to beat in terms of effectiveness nowadays. Why? 
Well, visual content is dominating the online world, and becoming the way that we communicate with others! 
And of all visual content, videos are the ones that stick in the viewer's mind the most. 
Audiences enjoy video content, especially when it delivers messages that come with eye-catching visuals and great storytelling. 
Explainer videos, for example, have been widely used to increase conversion rates in a short time. According to the expert roundup, explainer videos have the attraction that leads viewers to do the next step – to purchase from the brand. 
Businesses have used many different types of an explainer video from animation to live-action. Both do well for elevating their sales as it is just a matter of taste and the kind of audiences they want to target. 
One of the examples comes from CrazyEgg. This company used an animated explainer video for their marketing campaign. It successfully generated massive conversion rates within a month. That's one crazy return only using an animation video.
On the other hand, live-action explainer videos have nailed this promotion game as it depicted the real-life situation. Take a look at Amazon Go explainer video on how it influenced people to start shopping with how easy 'it looks' on the video. 
Or you can do both by inducing some real-life animation like what Airbnb did to bring a wholesome experience—and going all out with live-action humour like Dollar Shave Club to engage with your target audiences who share the love of it. Those are some of the proven works that bring higher conversion rates even within 48-hour.
So, if you're looking for explainer video inspiration and hoping to get a triumphant return just like the companies above, then you are on the right page! We have selected the top 10 explainer videos for you. But, before you dig down to the samples, let's learn what other benefits an explainer video brings to your table.   
The Benefit of Explainer Video for Your Business
Explainer videos are great to be included in your marketing strategy. These videos use a compelling story and unique approach that will leave your audiences stunned.
One of the best things about explainer videos is this kind of method doesn't look hard-selling at all. On the other hand, explainer videos give your audiences the experience of watching 'marketing material' in an entertaining way.
This engaging explainer video has many advantages for businesses in terms of helping them elevate sales. Other benefits include:
More Exposure
Using explainer videos enables your business to get more exposure as the video is being shared through multiple platforms. It is a great way to introduce your brand as well as your product in one single video.
The perk of explainer videos is its short length (under 2 minutes) that is shareable through social media like Twitter, Facebook, and YouTube. The fast timing gives you a compact explanation that 1,500 plain texts do in about 5 minutes.
The more shared your explainer videos are, the higher chance your business is getting known.
Improve SEO
The thing about exceptional articles is that it is still a plain-long text with one image on it. It won't do much to your SEO unless making it way more interesting.
This way, explainer videos come to the rescue. Adding videos on your high-quality articles can increase their value so that more backlinks can be acquired.
Moreover, when your explainer video is getting more and more popular, there will be increased traffic to your website that can boost SEO. 
Rank Better on Search Engine
By including explainer videos on your web page, you have sorted out possible problems like high bounce rates. Most people leave one website because of 2 major issues: they don't find the information they look for, or the website is merely dull.
Adding explainer videos will give your web visitors an impression instead of providing a bulky long text. They will stay longer on your website and click on another page if the explainer video is enticing enough. 
With this situation, you can expect Google to rank you better on its search engine result page. 
Boost Conversion Rates 
The combination of powerful storytelling, music, and fresh voice over in one explainer video can stimulate the human brain to process better. It is why explainer video has a higher retention rate not only for its above elements but also for its short length.
People enjoy watching a video explanation rather than reading to one. If an explainer video grabs their attention, these people will more likely stay until the end of a video. That is when Calls-to-Action comes in to urge them to do the next step.
The more engagement of explainer videos, the higher chances of conversion rates is.    
There you have it. Those are some glimpses of how explainer videos can benefit your business. Using explainer videos is one of every digital marketers' strategy for years to activate brand campaigns seamlessly.
And this is why explainer videos (and, specifically, animated explainer videos) such a popular choice among businesses. 
They'll mix beautiful motion graphics with a well-crafted story, and will make sure that your product stays in your audience's mind.
However, for that to happen, you'll need to brand your video effectively! Which is what we'll discuss today.
Branding Your Video: The Key to Brand Permanence
The explainer video formats make for super memorable pieces on its own, so the key here is to implement your branding correctly to make the most out of them. 
But it's not enough to just throw your logo at the beginning of your video and call it a day. 
Instead, you'll want to include many techniques and elements that subtly, and with the right timing, make sure your viewers walk away with the right idea in mind.
Implementing Your Colour Palette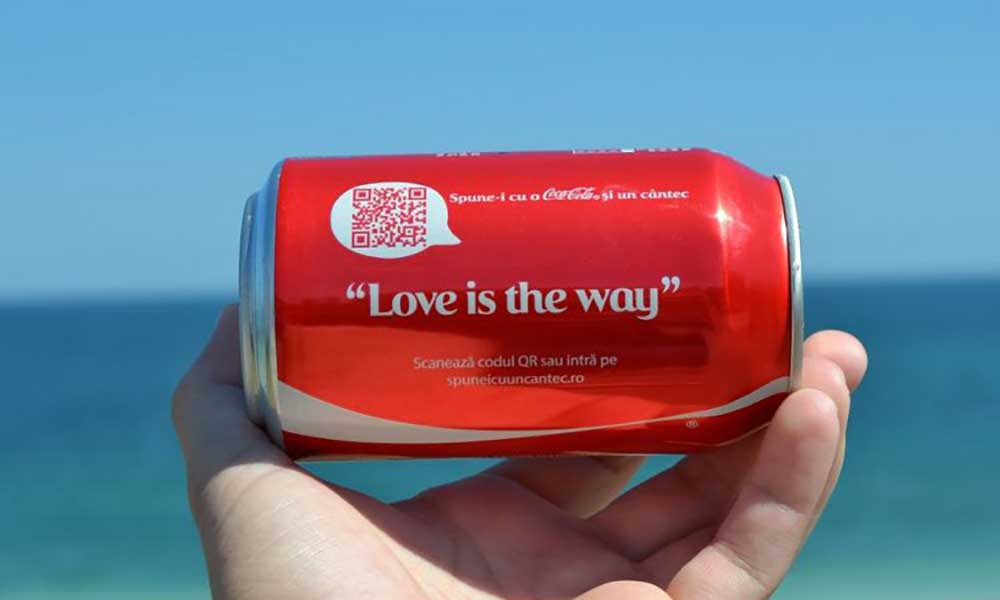 Think of Coca-Cola red. Or the purple shade of Cadbury chocolates. 
These colours are so widely associated with their brands they're even trademarked! 
But you don't have to trademark your colour palette to make it recognisable. 
Making it the primary colours on your brand's communication channels (social media posts, website, email strategy, etc.) usually does the trick. 
And implementing them in your content, explainer videos or otherwise, is often a good move as well.
As mentioned earlier, one of the most popular elements of explainer videos is an animated style. 
The main reason being that when these videos are animated, it gives you the flexibility to use your brand's colour palette in a variety of smart ways. 
And doing so, you reinforce the way your audience associate these colours with your brand.
There are many ways to include your brand's palette in your video. 
From the character's outfits to the scenarios, the objects on the screen, and so on. 
The important thing is to get inspired by the colours that define your brand and seek opportunities to include them in the piece without getting overbearing.
It is a simple yet powerful tool that can do wonders for your branding. For example:
A particular shade of the colour green is an essential part of the brand featured in the video, so they made sure to include it in the backgrounds, the clothing, the graphics — and all of it helps build up the work that starts with their logo. 
Using Animations to Underline Your Brand's Presence
Why are animated explainer videos so much better to build a brand's presence than live-action videos? It goes beyond just colour flexibility.
You see, live-action videos are made with existent, tangible resources, which ties the stories to the possibilities of reality. 
On the other hand, animation has much more versatility, and it's just as appealing (or even more so) than live-action for some products. 
Seriously, there's no creative limit with animation. 
Do you want to make your characters fly to Neptune in a bicycle? Do you want them to live in a world made of spaghetti? 
Whatever you can think of to make your message get across to your audience, animation makes it easier to accomplish. 
When it comes to brand performance, there's also the fact that a brand's value proposition might be something challenging to communicate intuitively. 
Animation helps you solve that regardless of how abstract your message happens to be. 
Look how Slack, a workplace chat service, implements animation to get their product's value proposition across in a very compelling way:
Logo & Timing
Okay, we mentioned that a logo should be more than just a throwaway frame at the beginning of the piece. 
But what is the right way to include your logo, then? 
Your logo is a big part of your brand image, and it's one of the leading brand elements that you want your audience to remember. 
But you need to include it in your animated video in a way that's subtle and meaningful, which also involves the right timing.
There are certain moments in a video in which your logo can have a more significant impact on your viewers, and they are tied to the narrative of the piece. 
If your logo appears, it should be because it's coherent with the story. After all, that's when it will make an impact.
For example, you can include your logo design just after you state your clients' pain points because that's the moment in which your product or service is presented as the best solution. 
That's a great way to make its appearance coherent with the narrative, and as your audience learns about your product, they'll associate it with your logo and company as a whole.
Another excellent opportunity in which you can include your logo is near the end, to remind viewers of who you are before they go. 
And while these are two primary points to include your logo strategically, they're not the only ones!
If you choose to add your logo to your video any more than that, though, do it subtly to avoid lowering the impact of those two pivotal moments. 
For example, you can add it to certain design elements (as a brand on a t-shirt, on the back of a laptop, a sign in the background… you get the idea).
Take a look at how it's done in this video to get a bit more inspiration:
Reinforcing Storytelling Elements with Meaningful Sound Design
When it comes to creating a high-quality piece, any explainer video company will tell you that sound design is just as crucial as illustrations and animation. 
Excellent sound design ties everything together, making your video feel professional. 
And it also helps you boost your brand permanence in your audience's minds. 
Marketing teams have taken advantage of this for decades, with jingles and specific audio designs for logos, and you can – and should – do so as well in your explainer video.
● Choosing the right music
The right background music can help you add a layer of meaning to your video. 
You can choose a song that sounds "techy" if you're advertising a technological product, or something fun and catchy if you're promoting a new toy.
But you can also change the music to go with the tone of your narrative. 
For example, you can start your video by showing the pain point of your main character and choose a sad song that goes with it. 
When you present your product as the solution to your character's problems, you can change that tune to something upbeat and optimistic!
● Adding a recognisable sound to your logo!
Choosing an audio clip that represents your brand will do wonders for your brand remembrance. 
Sound logos (also called audio branding) are short audio clips that are paired with their visual counterparts to strengthen it.
They are super sturdy, to the point that most people can recall a logo just by hearing its sound! Think of McDonald's, for example.
Do you see it? Audio brands and visual logos go hand in hand! 
● Choose the right voice over
Excellent sound design doesn't stop with music. 
Explainer videos are usually paired with a voice-over, and the one you choose will have much influence on the overall tone and feel of your video.
Also, the voice that you choose will be tied to your brand's image, so it needs to represent you! 
Choose a voice-over artist that resonates with your target audience, by choosing a gender, tone, and native language that makes them feel represented. 
The Top 10 Explainer Video Examples
If you are looking for explainer video inspiration that has been proven to increase sales deals, these are the top 10 examples for you to take notes on before creating one. 
#1. Crazy Egg
If you are veteran marketers, chances are you know this explainer video very well. Crazy Egg explainer video is one of – if not, the most mainstream video ad that successfully generates $21,000 extra income.
Through this animated explainer video, Crazy Egg has increased conversion rates to 64% in a month. Thus, making it one of the most successful explainer videos for business.  
#2. Amazon
Amazon uses a live-action explainer video to introduce its new convenience store: Amazon Go. This explainer video brings a real-life shopping problem like the long line to check out that waste time.
It is super enticing the way actors simply scan their phones then shop whatever they like and check out in one go. This one minute-ish explainer video has successfully urged customers to visit this automatic store. 
#3. Dollar Shave Club
Using a live-action styled explainer video, Dollar Shave Club becomes one big business – big enough that Unilever later bought for $1 billion.
So, how did this explainer video blow up?
It turns out, Michael Dubin (the founder) was going all out to take part in the video himself. He injected some humour into his razor company without making it too crappy. Instead, he received 12,000 orders within 48-hour of the explainer video being released.  
#4. Mint
Mint brings you to a journey of its products. Using animation explainer video, viewers can easily digest the information Mint gives them by breaking down the features.
This way, audiences understand what kind of feature Mint has for them. Mint also explains one-by-one of how to use individual sections. By the end of the video, there is a CTA included.
#5. Airbnb
The Airbnb explainer video is one of a kind. It uses a 3D feel like animation that brings you to the journey. This explainer video lets you know that wherever you go to every part of the world, Airbnb will give you a homey feeling.
The unique shot is worth the replay button. Viewers won't feel like watching an ad as it brings joy and comfort.
#6. Panorama9
This Panorama9 explainer video is one example where it stays true to the nature of the company. Using old 8-bit animation and quirky storytelling of an IT man, panorama9 quickly grabs their target audiences the minute it went live.
Without giving off the promotion vibes, panorama9 engages with audiences by providing them with a unique solution in the form of retro games.
#7. Paypal
The People Rule TV series have induced Paypal explainer video along the way. It is the combination of live-action and animation with a man singing through the video.
In the explainer video, it shows how Paypal can help you through many problems in life that are depicted in the form of black and white animation. At a glance, this kind of explainer video effortlessly catches viewers' attention with its unique introduction.
#8. Codemeet
Codemeet uses compelling slides to demonstrate how this live coding interviewing platform works. It combines video illustration and live-action hybrids with a step-by-step explanation to help the audiences get a grasp of it.
This explainer video style is one of the classics that still works for certain businesses. By watching the Codemeet video, a target audience can quickly understand how this platform will help them cut the offline interviewing expenses and get in touch with as many interviewees as possible.
#9. Slack
The slack explainer video is very informative and compelling. It demonstrates how the app works simply by following the steps depicted in the explainer video.
It uses a small colourful button that metaphors what Slack is for the audiences. Audiences highly praise the selected voiceover for how clear he is, and yes, the voice actor is already popular too. 
This explainer video fits the Millenials the most as it uses unique design and animation as it presents the whole explanation. 
#10. Tech Insider
This explainer video is perhaps the most mainstream one of all. Have you never watched one single Tech Insider video explanation? We bet not.
Tech Insider has consistently used animated explainer videos to almost all of its pitched story. This company has produced many stories from science to politics depicted in this style of video production. 
Their videos are beneficial yet informative even under 3 minutes. Thus, it successfully rebrands Tech Insider as the source of short-length educational video.
Let's Wrap It Up!
The pieces that you include in your content marketing strategy must always be consistent with your brand's image to promote brand permanence. 
And, as you now can tell, an adequately branded animated explainer video must be one of the central pieces of that strategy.
Explainer videos are compelling, engaging, and they stay in your viewer's minds. 
People can easily recall animated explainers because they manage to communicate the value proposition of any product or service easily. 
And, in a digital world like ours – where we usually see hundreds of pieces of content per hour – having a piece that's so memorable is liquid gold.
But remember, every branded element that you add to your explainer video must be there for a reason — be subtle about it! 
That's how you'll manage to introduce your product to your audience without them dismissing you for being too 'salesy' from the very start. 
So, are you ready to create fantastic explainer videos to boost your brand? Let's get to it!
Contributors: Victor Blasco is an audiovisual designer, video marketing expert, and founder/CEO of the explainer video company Yum Yum Videos. Besides running the business, he's a lifelong student of Chinese philosophy and a passionate geek for all things sci-fi.
Andre Oentoro is the founder of Breadnbeyond, an award-winning explainer video company. He helps businesses increase conversion rates, close more sales, and get positive ROI from explainer videos (in that order).