How Can Brochure Marketing Boost Revenue for Your Brand?
Brochures are essential to your branding strategy that can effectively promote your products or services and create a positive and reliable brand image.
In today's competitive digital world, marketing your products and services is vital to increase brand awareness and reach potential customers. A marketing brochure is undoubtedly a practical and cost-effective way to promote your products and services. Unfortunately, many businesses don't believe in the old-school advertising medium and often need to pay more attention to the importance of brochure marketing.
If truth be told, brochures are the most powerful marketing tool to inform customers about your brand, products, and services. A well-designed brochure can easily catch the attention of new customers and remind existing customers about your products and services.
Whether you want to launch a new product or announce a sale offer, you can communicate the right message to your audience and improve sales with brochure marketing. Brochures can act as a voice of your brand that can positively impact your potential customers.
If you are wondering why brochure design is vital for your business, here is a detailed guide on how effective brochure marketing can significantly boost sales and generate more revenue for your brand.
Let's get started.
Why Does Your Brand Need a Brochure Design?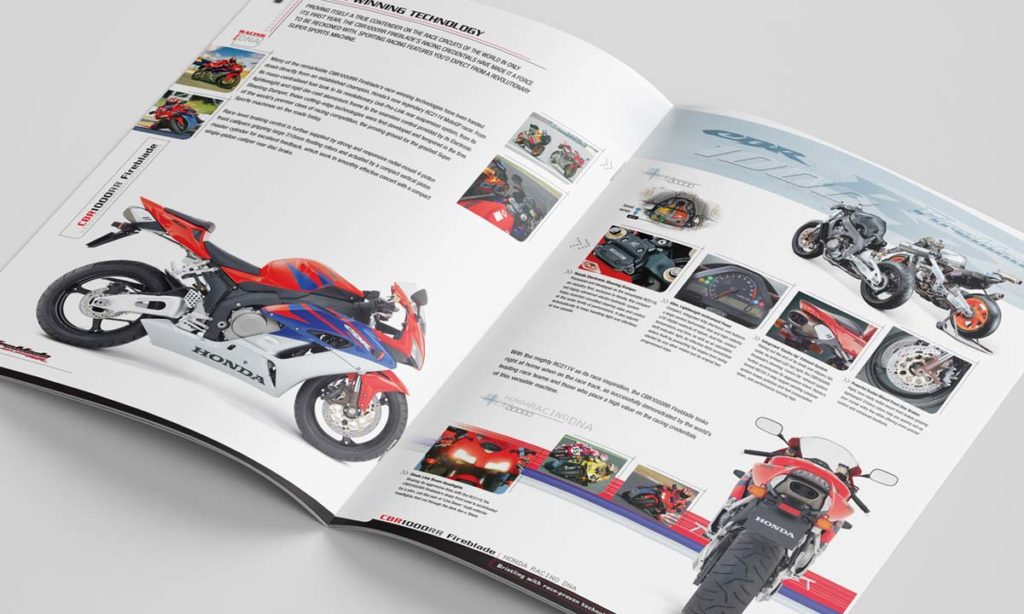 Believe it or not, a well-designed marketing brochure can do wonders for your brand. It creates a professional brand image and sends a positive message about your brand. When potential customers see a professional brochure design, they assume that your business is reliable and committed to quality.
Investing in a professional brochure design is a sensible approach, as it can benefit your business. With the help of a professional web design agency, you can develop a stellar brochure design that can act as a powerful marketing tool for your brand.
Brochure marketing, if done right, can provide numerous benefits for your business. There are so many ways that brochures can be used to attract customers, convert leads, and generate more revenue.
Easy Ways to Use Brochure Marketing for Increasing Sales
Create a Strong Influence on Customers' Minds
Unlike social media ads and websites you see online, a brochure design can be touched, read, and passed on to others. A brochure in front of your customers will strongly impact your customers' minds.
Brochures are printed ads that are easily accessible and can easily be kept in a bag or drawer and re-read multiple times. On the contrary, social media advertisements on the internet may be challenging to revisit and rewind.
People are more interested in knowing what your business has in store for you in different seminars, conferences and exhibitions. What type of products or services do you sell and offer? A brochure can be a helpful guide to tell people about the benefits of your products or services.
A brochure must include essential information about your business to help people understand how to use your products or services as a solution.
Versatile Design to Convey Accurate Information
It's no secret that well-designed, stellar promotional material can significantly increase sales. It shows that the design of your brochure matters a lot. An attention-grabbing title and an attractive layout can do wonders and attract many potential customers.
Adding striking graphics, beautiful, relevant images, and helpful information can contribute to a versatile brochure design. Whether your potential customers make a purchase or not after reading a brochure design, they will be impressed by a clean and catchy design and consider your brand for future purchases.
Easy Distribution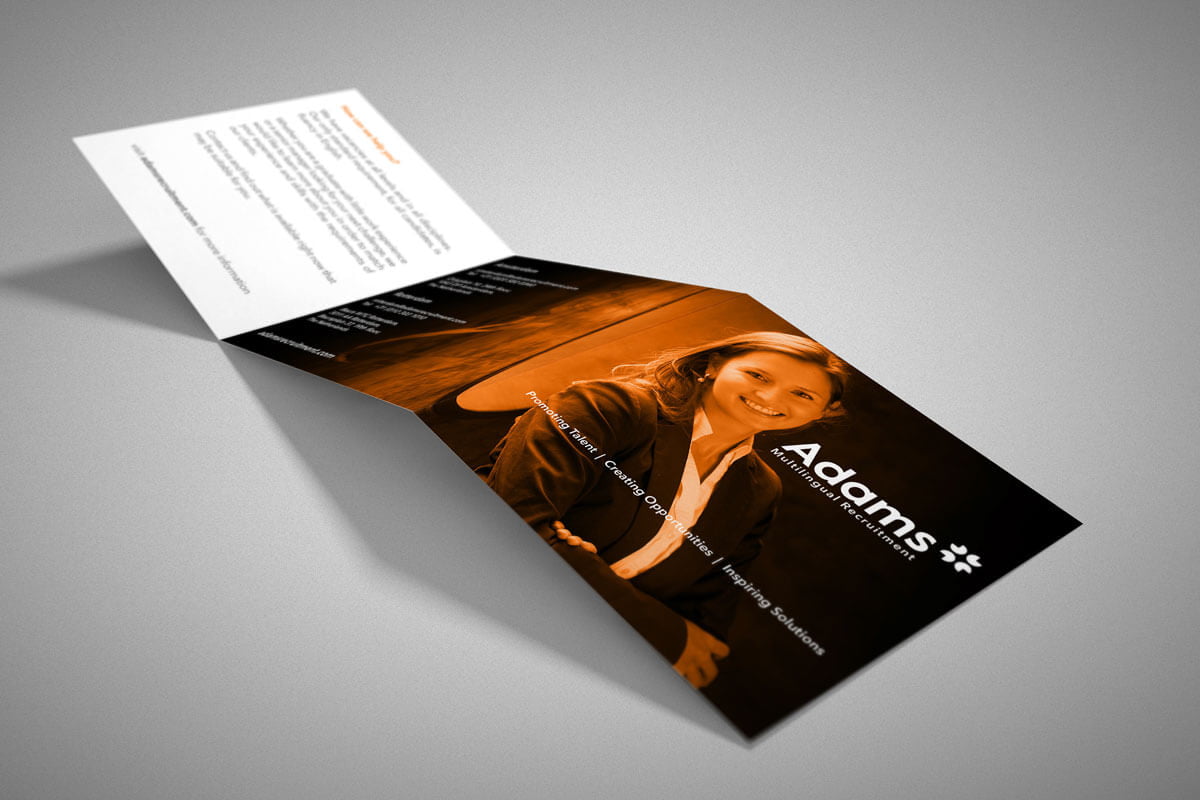 Brochure designs are compact and easy to mail. They are handy enough and can easily be distributed in different locations such as exhibitions, seminars, shopping malls, social events, waiting rooms of hospitals, airports, and offices.
Distributing brochure designs to a broader audience will increase your chances of reaching more potential customers, getting more brand exposure, increasing brand awareness, and generating more sales. You can give away small gifts such as pens, diaries, sample products, keychains, or anything, along with a brochure that reminds people about your brand.
Even if they don't make a purchase decision, they keep the gift and brochure and consider your brand later. People might mention your brand to their friends and family interested in your products or services. This effective distribution strategy will help you reach new customers and generate more revenue.
Today, many businesses prefer digital brochure designs to promote their brand. Marketing your products and services in this digital world is also fantastic. With the help of a professional design agency, you can design brochures, flyers, and other corporate branding materials to advertise your business.
Digital brochures and flyers can be sent via email and shared on social media channels like Facebook, Instagram, LinkedIn, and Twitter. It is an effective way to drive more traffic to your business website and improve your growth.
Build Trust and Professional Image
Effective brochure marketing can gain customers' trust and build a strong connection with them. Printed advertising materials, such as flyers, high-quality brochures and booklets, can create a professional and reliable brand image. They can give a memorable impression to your target customers that the products or services you offer are professional and unique from your competitors. It sends a message that your business is trustworthy and credible.
You can include customer testimonials about your services or products to make your business more credible. It will help you gain the trust of your prospective customers and convince them to try your products or services. When customers read other customers' reviews, it will motivate them to make a purchase decision and establish a positive relationship with your customers.
Remember that a professional and well-designed brochure design with persuasive content will increase your company's credibility and brand awareness.
Gain More Customers
Whether you want to attract more customers, increase brand awareness, or make more sales, brochures can play a crucial role in achieving your business goals. Find the locations where your target audience exists and distribute your brochures. Research the residency, office, and other places where you can easily target your customers. Distributing these printed ads specifically to your target clients will boost the familiarity of your business and eventually increase sales.
A Cost-Effective Way to Market Your Brand
Unlike digital marketing and social media advertising, printed ads are the most cost-effective format to promote your brand. You need to invest hundreds of dollars in running social media campaigns and PPC campaigns to increase your online visibility and sales. Moreover, television advertising and running radio and newspaper campaigns also need a hefty budget. Customers can easily forget your company address and contact details. Setting aside thousands of dollars for digital advertising for small businesses and startups seems daunting.
Brochure marketing helps small and midsize businesses to advertise their products and services within budget. Printed ads like brochures are more versatile and affordable than social media advertising and other costly marketing techniques. Many companies use this money-saving way to market their services and boost sales.
In addition to promoting your brand, you can also use brochures to convey important information about your company. With the help of a graphic design team, you can create a stellar brochure design for your company that says all about your business.
Attract Non-Tech Savvy Audience
Okay, it is one of the essential benefits of brochure marketing that allows digitally illiterate customers to understand what type of services and products your brand offers. In this digitally savvy world, there are many people, usually the elderly, who prefer flyers, booklets, and brochures instead of mobile applications and websites. Your revenue will increase if you use brochure templates and flyers to promote your brand to non-tech-savvy audiences.
Types of Brochure Design
Different brochure designs can impress your target market and persuade them to buy your products or services. Knowing some popular types of brochure designs is essential, and using them wisely to convey the critical brand message to your target audience.
Informational Brochures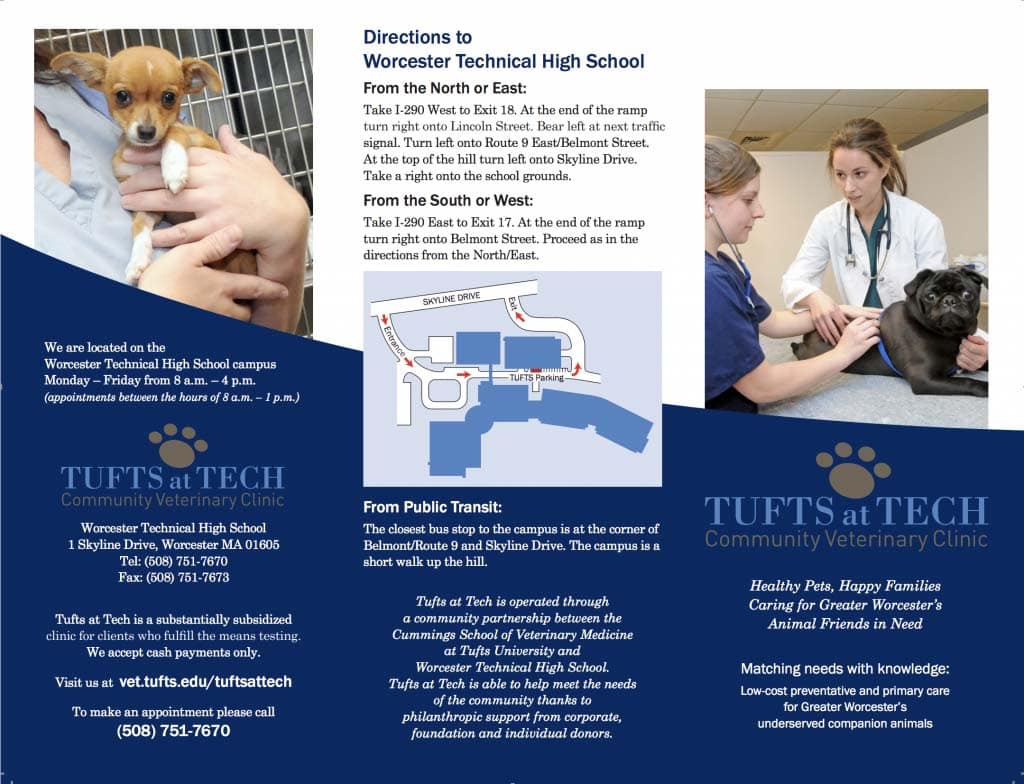 The ultimate goal of creating informational brochures is to educate your customers and stakeholders about your products or services. These brochures are not meant to generate sales; instead, they create a professional brand image and boost your brand's reputation.
For instance, if you are a makeup brand, you can include easy ways to keep your skin fresh and younger. You can consist of all the fantastic ideas to eliminate skin problems and some healthy food ideas to promote your skin health. It will tell your audience that you have in-depth knowledge of your industry and can quickly solve their customers' problems.
Furthermore, you can use informational brochures to introduce a new product or define a unique feature of the product. You can quickly become a reliable and trusted resource in the marketplace by providing helpful information and teaching your prospective customers. This marketing approach will encourage people to consider your brand for solving their problems.
Sales Brochures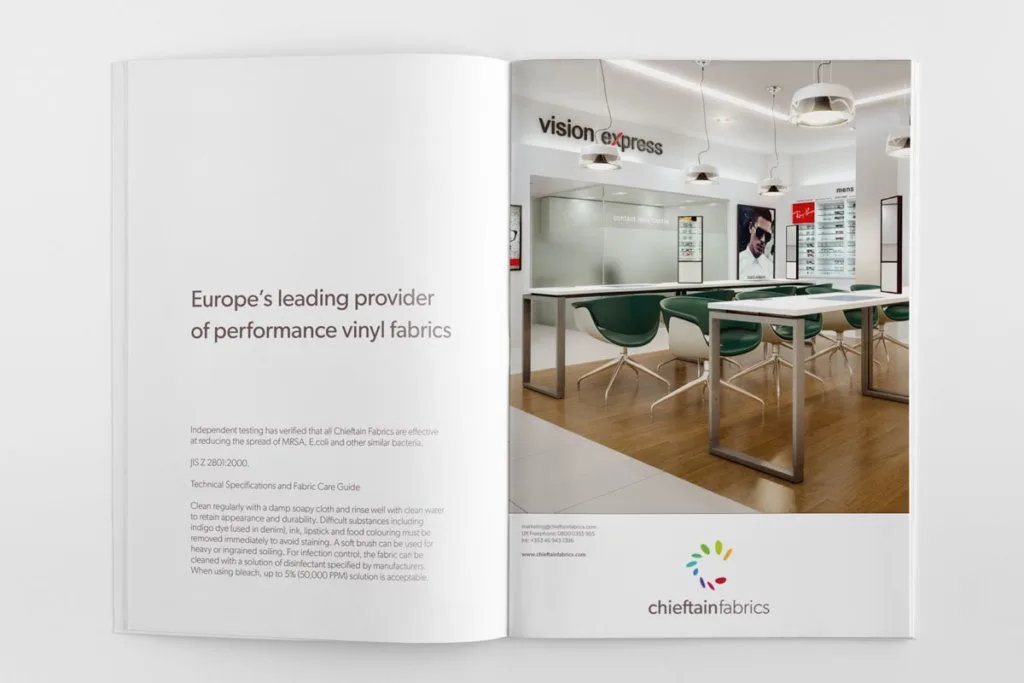 Sales brochures are the most critical type of brochure design that you can use to boost sales. These brochures are created for selling your products and services. You can make your sales brochures more effective by clearly telling your audience how they can solve their pain points with your products or services. Add beautiful images of your products and catchy headlines to catch the attention of your prospective customers. Include the benefits and essential features of your products or services.
You can include essential steps or bullet points to help people understand how to use your product. Communicating the technical details to create awareness about your product is good. Furthermore, you can add special discounts, exclusive offers, coupon codes and first-time purchase discounts in sales brochures to convince more and more people to buy your products or services.
Corporate Brochures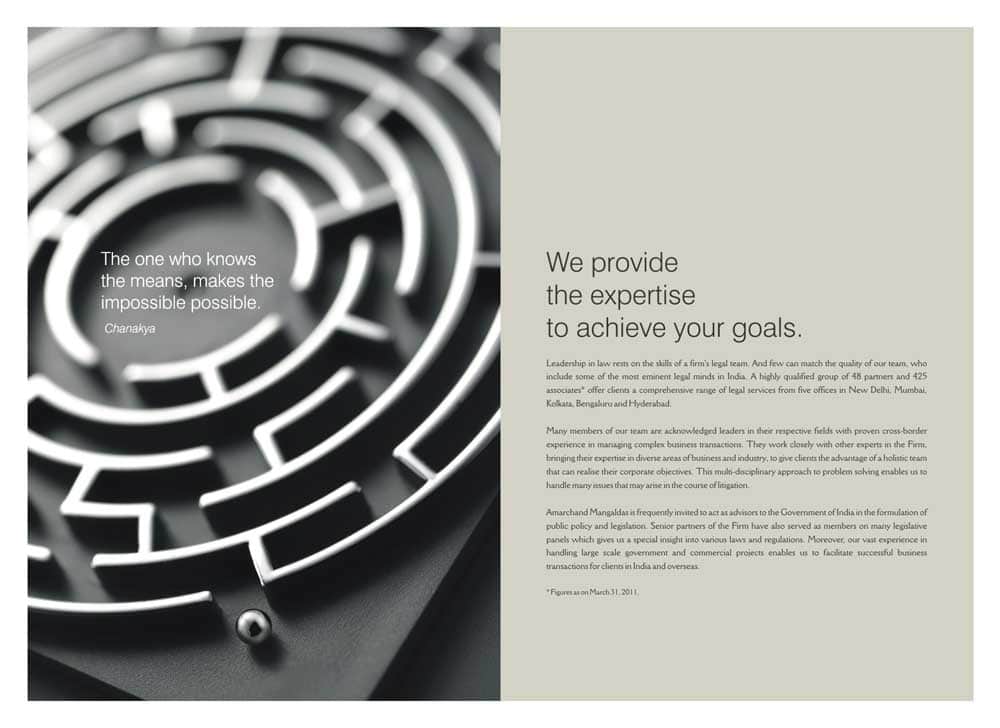 Corporate brochures are designed to share information related to your business without selling your products or services. The goal of designing corporate brochures is to increase brand awareness and tell your brand story, mission, values, unique selling point and essential features of your products. You can include features and benefits of your products in corporate brochures to encourage customers to do business with you. Special offers, you can add coupon codes and discounts in corporate brochures to convince people to consider your brand in future.
Things to Consider when designing a Brochure
Designing a brochure can be challenging as it is created to attract your target audience and fits perfectly with your branding. By keeping some essential things in mind, you can design an excellent brochure for your company and strikingly convey the brand message. Check out these critical steps to create an attractive and user-friendly brochure design.
Understand Your Customers' Needs
When it comes to creating a brochure design, make sure you understand your audience well. Research the major problems your customers face and how your product or service can solve their problems. Figure out why your audience buys your product or service and what are the unique features of your product. When you have answers to all these questions, you can easily list the benefits of your products in your brochure.
Use Visuals to Showcase Your Brand
Adding engaging visuals can make your brochure design aesthetically pleasing. Using beautiful images in a brochure design will act as a great tool to convince customers to buy now. Use high-quality, professional photos of your products to help people understand what products you store for them.
Use Interesting Headings to Catch Attention
Make your headings catchy to attract more readers and get their attention. Readers take five seconds to skim the brochure and decide whether or not to read the entire copy. People will only read part of the document if your headlines are exciting. So, make them exciting and attention-grabbing to entice people to open the brochure.
Readability Counts
Make your brochure easily readable and understandable so that people can easily understand the message you are trying to convey. Choose the correct font size and background that make the text readable. Use white space to break up the lines and highlight the headlines.
Add CTAs to Persuade Customers to Take Action
The ultimate goal of adding CTAs is to encourage people to take specific actions. Whether you want customers to read further, visit the website or local store, make an appointment, or avail of the special discount, you can add CTAs to get people to take the desired action. Use calls to action like buy now, visit us, and call today to drive customers to take the next step.
Don't Forget to Include Benefits
Create a list of the benefits and features of your products and services. Add them to the brochure design to get people's attention and persuade them to acquire your product or service. People consider your brand when they clearly understand how your products help them solve their problems. You can use bullet points to highlight the key features and keep readers focused on what you offer. It will help readers quickly skim through the copy and take the action you want them to take.
Choose Colours and Layout Carefully
Confusing page layouts and the wrong colour palette can break the entire look of a brochure design. So, choose them wisely. Using too many colours, fonts, and weird layouts can make your business look unprofessional. You can use your brand colours to give brochures a professional look.
Add Contact Details
Make your contact details visible so prospective customers can easily find your website address, phone number, email address, and office location. Remember to add your Facebook, Instagram, Twitter, LinkedIn and other social media handles so that people can easily follow your brand.
Add Special Discounts to Get Customers to Act Now
Include a special discount for first-time buyers or an exclusive sale offer for specific products, coupon codes or anything special for your customers in your brochure design. It will get your customers' attention, build interest and urge them to act now. Adding your special offers to the brochure is a proven way to increase sales and revenue.
Make it User-Friendly
Today's people are super busy in their hectic lifestyles and have a limited attention span. A brochure design that includes irrelevant information and needs more organisation can easily be ignored. Designers should try their best to make a brochure design simple and easy to read. Make it easier for customers to identify what your business offers in a few seconds. It is essential to include the critical benefits of your service, stunning graphics and catchy CTA to understand the goal of your brochure.
Understanding Different Types of Brochure Folds
There are several brochure design ideas and folds that you can choose from. With the help of a professional designer, you can design a high-quality brochure for your marketing campaign. The right fold can make your brochure design outstanding and keep your content and images organised. Understanding different brochure fold types are crucial, as each fold serves another purpose.
Gatefold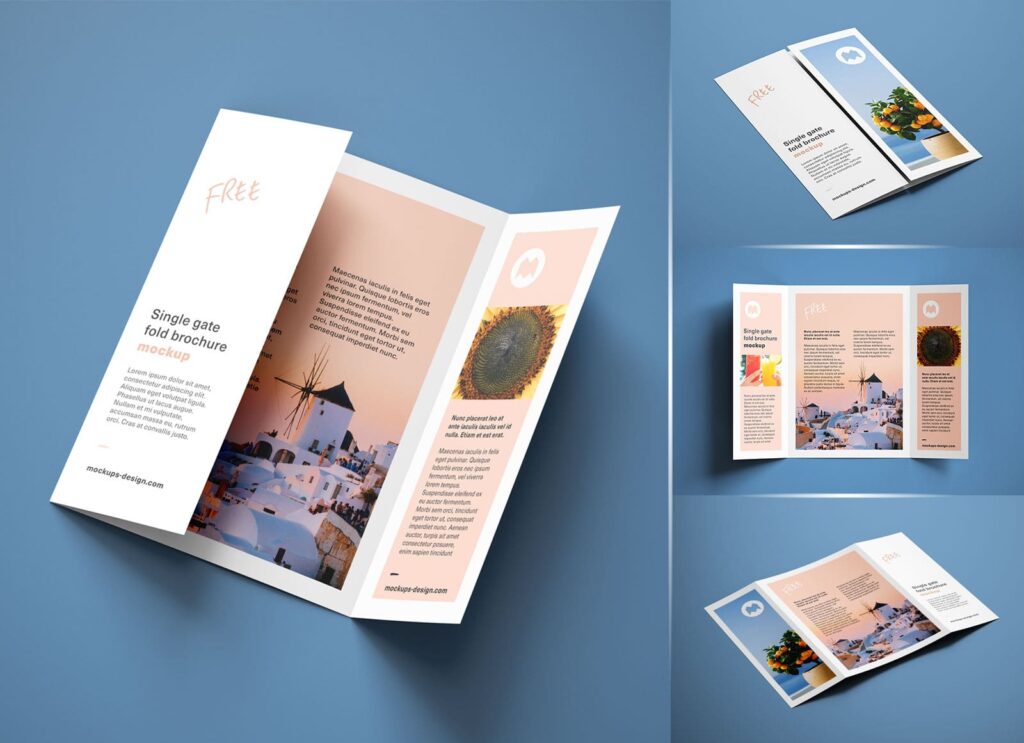 Gatefold is the most popular type of brochure to showcase large images with detailed descriptions on the side door-like panels. As the name suggests, the gate-fold brochure is folded in three parallel folds to create six panels, i.e. three panels on each side of the sheet. The right and left panels measure one-half of the central panel. The main panel is larger than the side panels. The standard size of the gate fold brochure is 8.5″ x 11″.
Gatefold brochures are perfect for restaurant menus, eCommerce products, construction, real estate businesses, and landscape architectural firms. The internal folding of gatefold brochures will make them look more compact, convenient, and easy to carry.
Bi-Fold
The bi-fold brochure, also called a half-fold brochure or single-fold brochure is folded in two halves, which create four panels of a single sheet of paper. The standard size of bi-fold brochures is 8.5″ x 11″. The four panels of the bi-fold brochure design, i.e. front cover, back cover, and internal pages, are used to provide essential details about your brand.
Bi-fold brochure designs are an excellent choice for manufacturing businesses, product descriptions, showing pricing plans, social events, and much more. You can include images, stunning graphics, and text to make bi-fold brochures more interesting. Bi-fold brochures are wide and have more room for creativity, text, and pictures. Bi-fold brochures resemble booklets and magazines.
Trifold
Tri-fold brochures, also known as letter folds, are folded in the letter style, as the name suggests. They are the classic style of brochures that are folded in two halves and divided into three sections. This design is best suited when you need more space to show the details of your products and services.
Tri-fold brochures are attention-grabbing, easy to hand out and a versatile way to market your products. They can be folded up into small sizes and easily fit into pockets. The standard length of tri-fold brochures is 8.5″ x 11″.
Z-Fold
Z-fold brochures, also known as three-panel zig-zag brochures or fan-fold brochures, are unique brochure design ideas with three creases like tri-fold brochures. The main difference is that z-fold brochures are folded in a zig-zag shape; the right panel makes the cover. It is important to note that all panels have the same dimension and don't fold into each other. The size of the z-fold brochure is 8.5″ x 11″.
Some other popular brochure fold types are:
Folders and Inserts
Accordion Fold Brochure
Roll Fold Brochure
French Fold Brochure
Double Parallel Fold Brochure
Parallel Booklet
Multi-Page Bound Booklet
Conclusion
Brochures are the most effective and budget-friendly marketing material to help businesses reach their target customers and make more revenue. A brochure design is the most convenient and versatile way to tell your brand story, showcase the benefits of your products and persuade people to buy from you.
By creating stunning brochure designs and marketing them to the right audience, you can attract more new customers to visit your business website or physical store. Brochure marketing gives prospects enough information about your company, which allows them to create a strong connection with your brand. An effective brochure marketing strategy can help you achieve your conversion and sales goals.