Brochure Design Guide – Examples & Templates for Stunning Brochures
We live in a digital world, but physical brochures are still an amazingly effective marketing tactic. 
These physical documents are cheap to produce, for one thing, and they're often the perfect collateral to give to a potential customer in a face-to-face setting.
In an increasingly paperless world, they can also help you to stand out from the crowd. 
To do that effectively, though, you'll need to focus on your brochure design.
Let's take a look at critical brochure design elements, some standout examples, and some great design templates that you can use to get started today.
5 Most Important Brochure Design Elements You Should Know
Have you ever looked at a brochure and noticed that it just feels a little off? 
As we probably know from personal experience, that feeling can cause readers to disengage, and the original meaning of the brochure is lost.
It's often a few tricky design elements that create those issues, in any case. 
Here's a closer look at the critical brochure design elements that you'll need to pay particular attention to:
1. Negative Space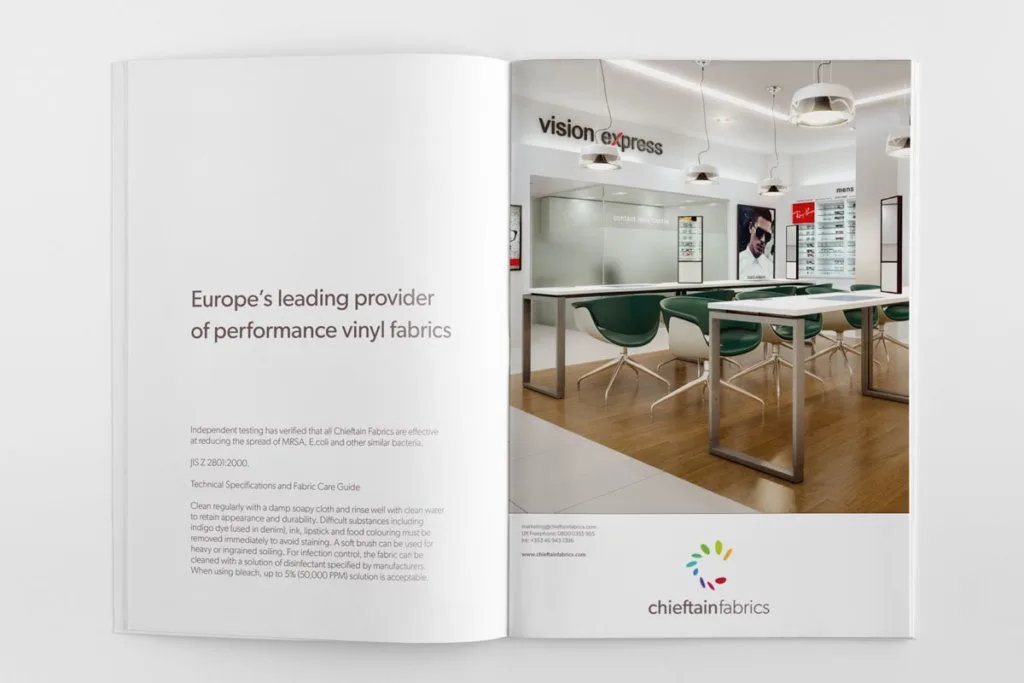 At their core, brochures are attractive paper documents that quickly introduce a company, product, or service. 
The intention is to entice your recipient to read the brochure and take away a few key messages.
All too often, though, companies commit the cardinal brochure sin: they overload their brochure with too much information without having a clear prioritisation process in place. 
This can cause the recipient to switch off immediately and send a brochure straight to the trash.
2. Consistent Typography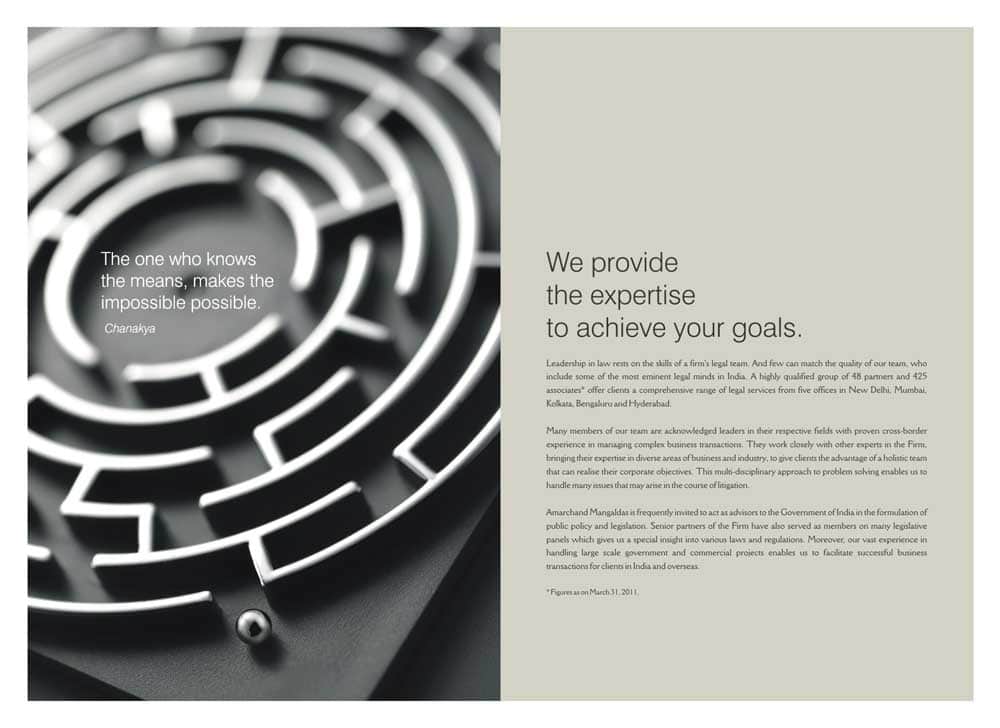 Your copy is important, obviously, but your font also plays a big part in setting the mood for your brochure. 
If you select the right combination of fonts and typefaces – displayed in the correct size – you can drive your message home.
Some businesses fall into the trap of selecting a wide range of dissonant typefaces for their brochure layout. 
This can overload the reader and dampen the impact of critical messages.
3. Cohesive Branding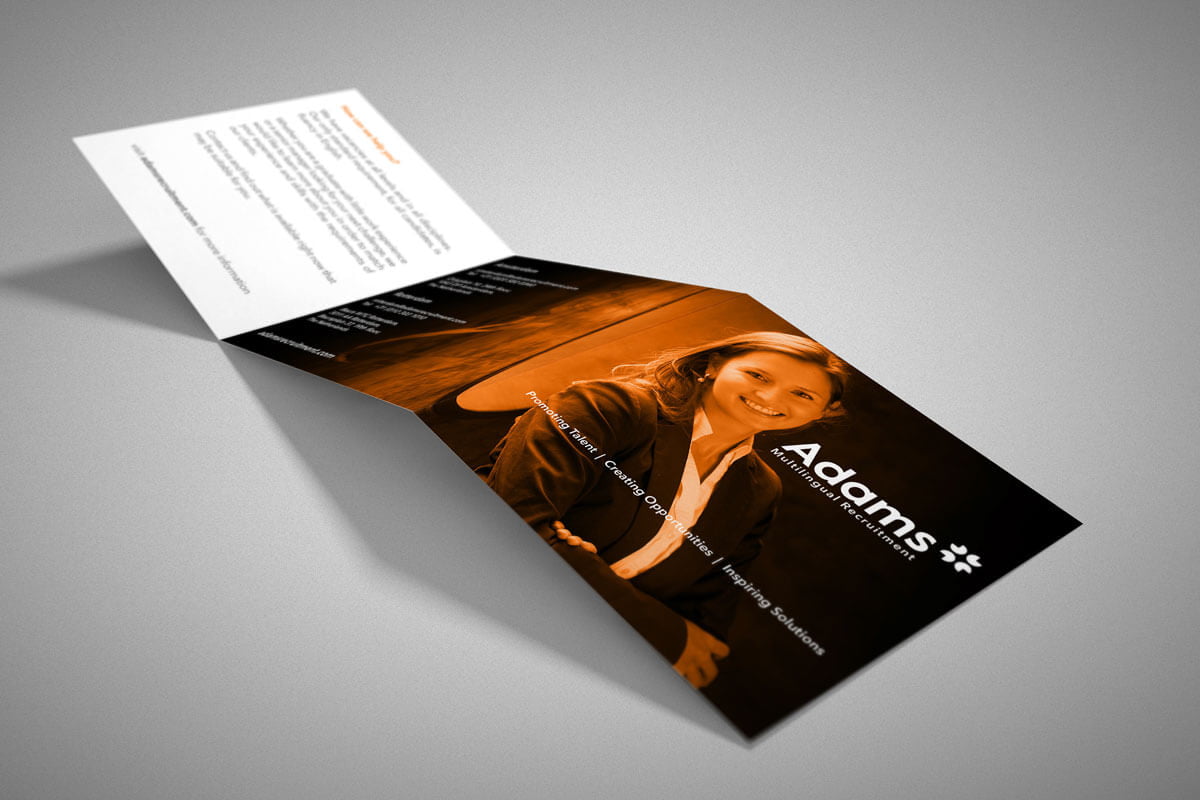 A brochure is an extension of your brand, so it must be cohesive with your identity. 
Your marketing team should work to produce a branded brochure design, and your key stakeholders need to provide design feedback to ensure consistency.
Far too many businesses tend to get a little crazy when it comes to their brochures. 
Given that it can be a challenge to fit everything on a brochure, they neglect their brand guidelines to the detriment of their identity.
4. Perfect Images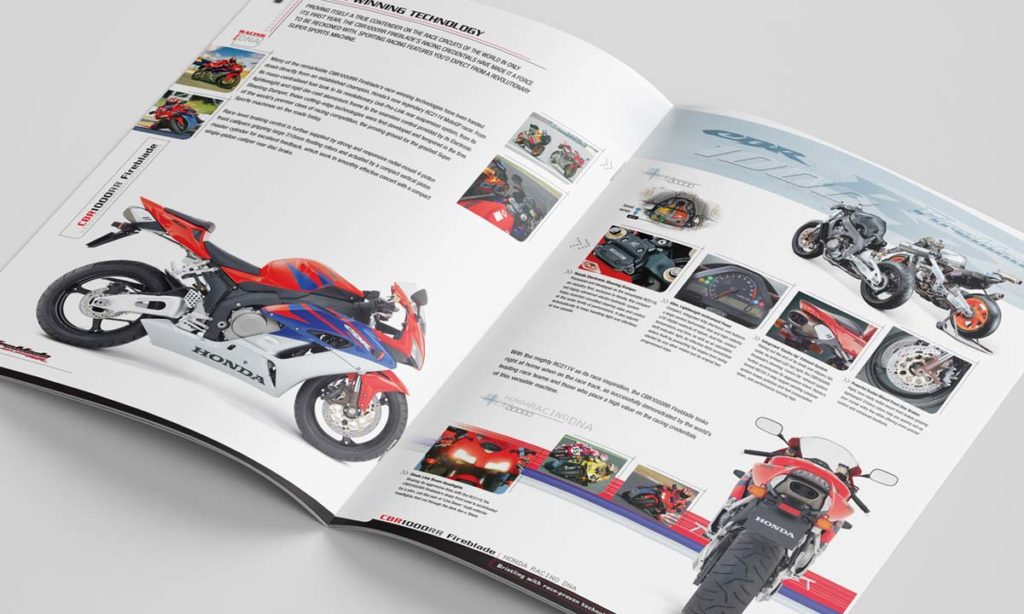 Images make a significant impact. 
Did you know that the human brain can process images 60,000 times faster than text, for instance? 
This is why it's so vital that you take the time to find immaculate images for your brochure and to control how your prospects perceive your brand.
The rise of royalty-free image libraries has been a boon for marketers around the world. 
Still, you've got to resist the temptation of confusing quality for perfection – too many businesses use a pleasant stock image without thinking about how it supports their overall message.
5. Branded Graphics
Brochures will often include graphics or critical pieces of information like maps. 
You should take the time to work with your graphic designers and develop proprietary graphics that champion your brand. 
If you don't have any designers in your team, don't worry! 
There are a lot of free and paid easy-to-use graphic design tools.
Lots of businesses include a screenshot of Google Maps on their brochures, for instance, but this can detract from the quality of the document. 
It's worth investing in your own graphics to create a cohesive document.
7 Brochure Design Ideas from Different Industries
Now that we have a good idea of the fundamentals let's take a look at some brochure design ideas for some inspiration. 
We'll take a range of purposes from different industries to spice things up, too:
Automotive: Let your product do the talking
If you have an attractive product that's guaranteed to amaze your customers, don't be afraid to give it lots of space and show how it differentiates itself from your competition. 
In this brochure for the Audi A4, there are lots of bold and beautiful images that are complemented by evocative copy – could you do the same?
Social Media: Champion your brand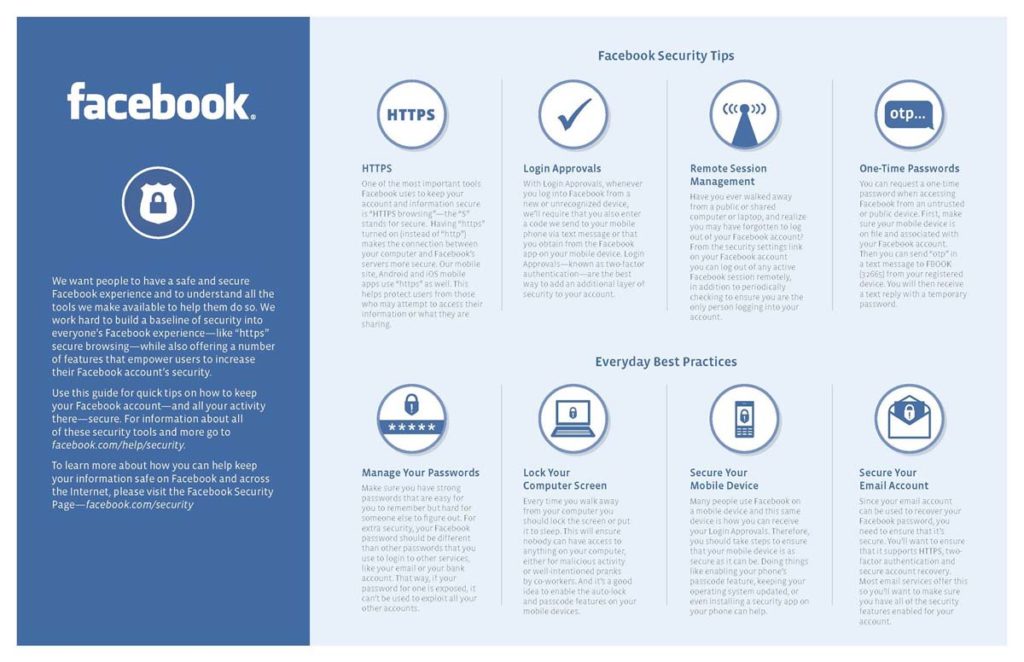 Did you know that Facebook has almost 2.5 billion users that are active each month?
Check out these social media statistics if you aren't sure! 
That's why the social network has to do a great job of educating its users about security. 
This small brochure from Facebook was created to share essential security tips. 
It's a simple little document that focuses around sharing information, so it's quite heavy on text. 
What we like, though, is the fact that it's so distinctly Facebook. 
It's a great example of how to champion your brand using a brochure.
Local Business: Include vital information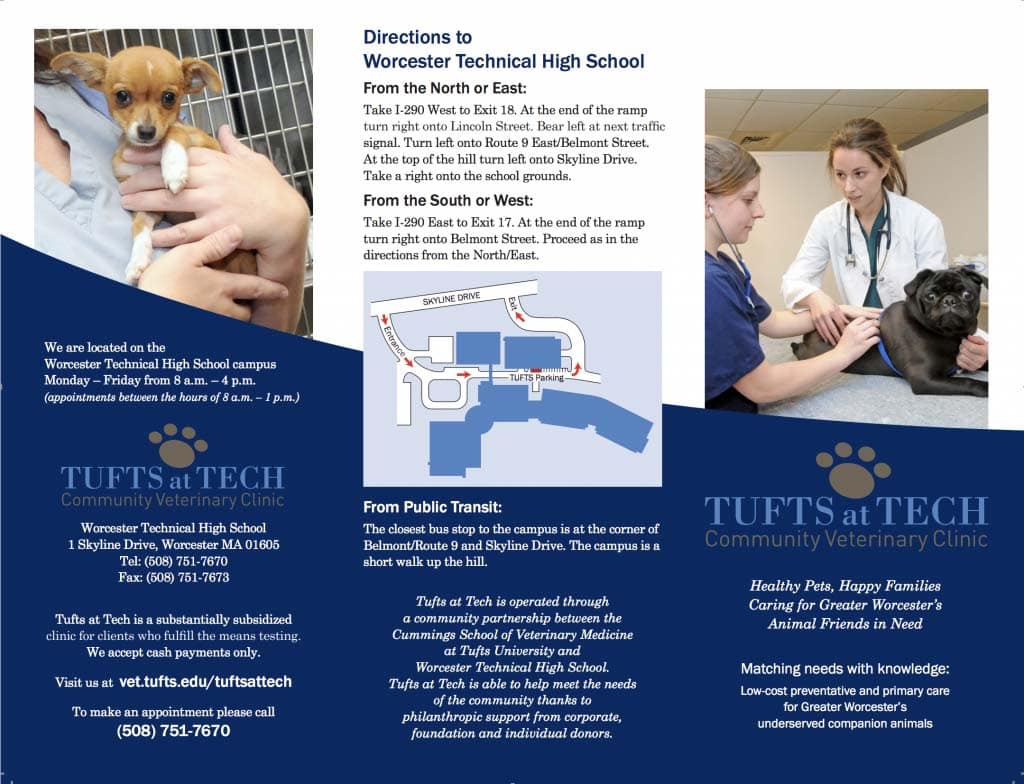 This brochure for a veterinary clinic does a few things brilliantly. 
It does an excellent job of sharing a super quick value proposition that is complemented by crucial practical information – this is a document that readers will want to hold onto. 
There are also some adorable pictures of pups – a win-win!
Real estate is a competitive industry and realtors have to do everything they can to stand out from the competition and differentiate themselves. 
This example shows how a brochure can be used to share speedy benefits – readers will undoubtedly come away with a clear idea of what this realtor offers.
Sports: Use the power of typography
In his copywriting case study, Matt Reid shares a brochure that he worked on for Manchester United. 
The copy is excellent, but we enjoy the use of typography. 
A lot is going on here, but it's not at all overwhelming. 
This is an excellent example of how you can use typography to entice your readers.
This brochure from the Barcelona tourism board is an excellent example of a booklet with a longer format. 
Flicking through the brochure, it's interesting to see how the creators presented vast amounts of information in an attractive and breezy way.
Hospitality: Keep things slick
At their core, the majority of hotels have an almost identical product offering. 
This brochure example shows how competitive hotels can leverage their brand and design prowess to create something attractive and unique for customers.
7 Brochure Design Templates You Can Use to Get Started
Feeling inspired? Here are seven excellent brochure design templates that you can start using today:
StockLayouts: Corporate Brochure Template
Do you have a corporate product or initiative you need to market? 
This corporate brochure template from StockLayouts is a great place to start. 
It's available in several file formats, and it's simple to customise.
FreePik: Modern Trifold Brochure
The tri-fold is an excellent format for a brochure – it gives you the ability to logically divide up your information and encourage your readers to absorb critical ideas. 
This tri-fold brochure template from FreePik is a great place to get started.
Visme: 15+ Creative Brochure Templates
If you're looking for creative and professionally designed templates, Visme's selection of 15+ brochure templates is the perfect place to get started. 
This one, for example, is an excellent pick for technology and SaaS businesses. 
You can easily customise these brochure templates using tons of free graphics assets and a drag-and-drop editor.
All-Free-Download: Two-sided Brochure Template
This two-sided brochure template from All-Free-Download looks excellent, and it's the perfect option if you have just a few important details to share with your reader. 
This could be an excellent option for a local business, for instance, that needs to share its address and a couple of pieces of information.
Vecteezy: Corporate Business Flyer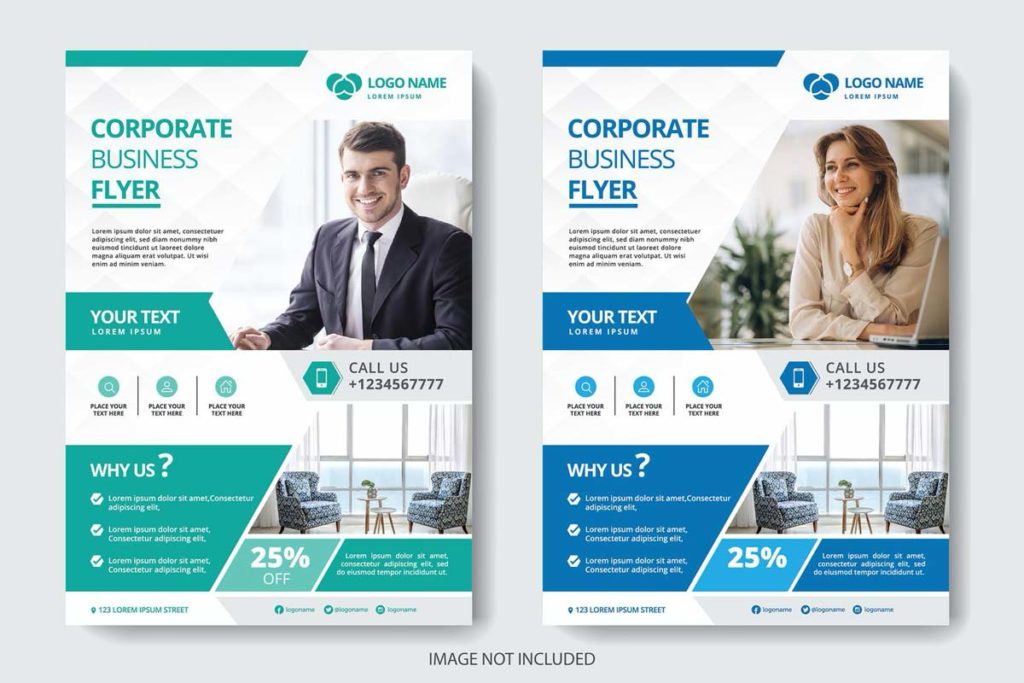 This corporate business flyer template from Vecteezy looks terrific, and it's a good option if you're looking to provide your reader with lots of crucial information about your business. 
You'll find ample space for your business and contact information, for instance.
PSDaddy: Real Estate Brochure
This real estate brochure template from PSDaddy is an image-heavy option that's perfect for realtors. 
There's ample space to include attractive images and your contact information, and there's even room to add a helpful introductory text.
FreePik: Geometric Brochure Template
This geometric brochure template from FreePik does a great job of creating a modern look and feel. 
The geometric shapes are great, for instance, and the typography creates much energy. 
If you offer a future-oriented product, this could be great for you.
Creative Bonito: 50+ Brochure Templates
This selection of 50+ brochure templates is fantastic. 
You'll be sure to find the perfect foundation for your own brochure here, and we particularly like the example that you can see above – this is an excellent template for local businesses who want to share relevant information.
3 Professional Brochure Design Tips
Brochures are essential marketing tools.
They establish your brand and make you stand out from your competition when done correctly.
However, "done correctly" is the crucial part of that sentence.
Unless your brochure is well designed and laid out, it is not going to have the impact that you want.
This is where Adobe InDesign comes in.
It is one of the most complete and flexible applications out there and is used by most brochure design professionals.
If you are just getting going with Adobe InDesign here are three handy tips to bear in mind for creating professional brochure designs.
1 – Margins & Bleeds
It is essential to keep the margins and bleeds off the document in mind right from the beginning.
The margin will be a design decision.
The measurement of the bleed will be taken from your printer.
Usually, a 3 mm or a 1/8-inch bleed is sufficient.
You can set up your document for bleed (and margin) in the document setup box in InDesign, as shown below.
2 – Master Pages
When you are creating a brochure with multiple pages, use master pages to save time.
Master pages automatically insert standard layout elements into your pages for you.
If you apply a master to one of your pages, it will insert all of the elements from the master page onto that layout.
This allows you to very quickly and simply add standard design elements to all of your pages giving a consistent presentation and so a very professional feel.
The elements inserted from a master page are not selectable by default which prevents modifying the predefined elements on a page accidentally.
Here is how you set up a Master Page.
Click on the "Pages" palette and click twice on A-Master.
Now add all the elements that are to be repeated on most of the pages in your document.
You can set up more than one master page which is useful if you have more than one standard which is often the case when creating a brochure design.
Drag the Master Pages pane to the Pages pane to apply the master page settings and elements to the new pages.
You can also make any page a master page by dragging them to the Master Pages pane.
3 – Frames
Your content, whether it is text or image, interactive content or database, is placed in frames in InDesign.
There are two kinds of frames, image and text.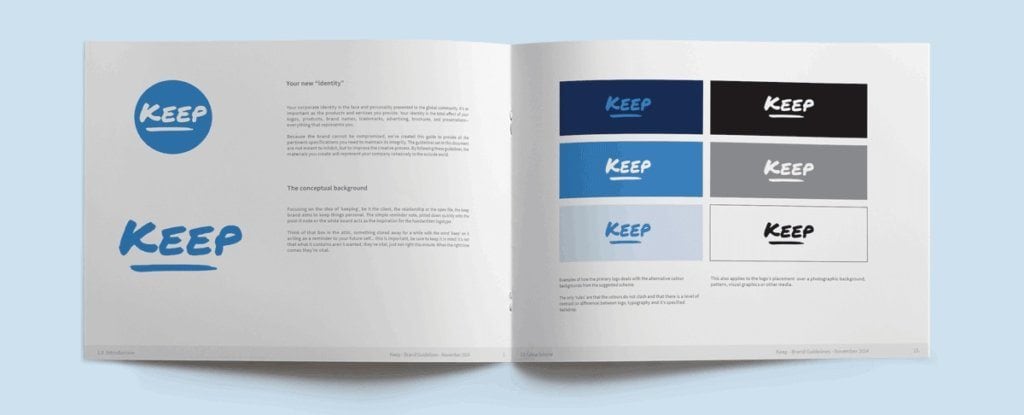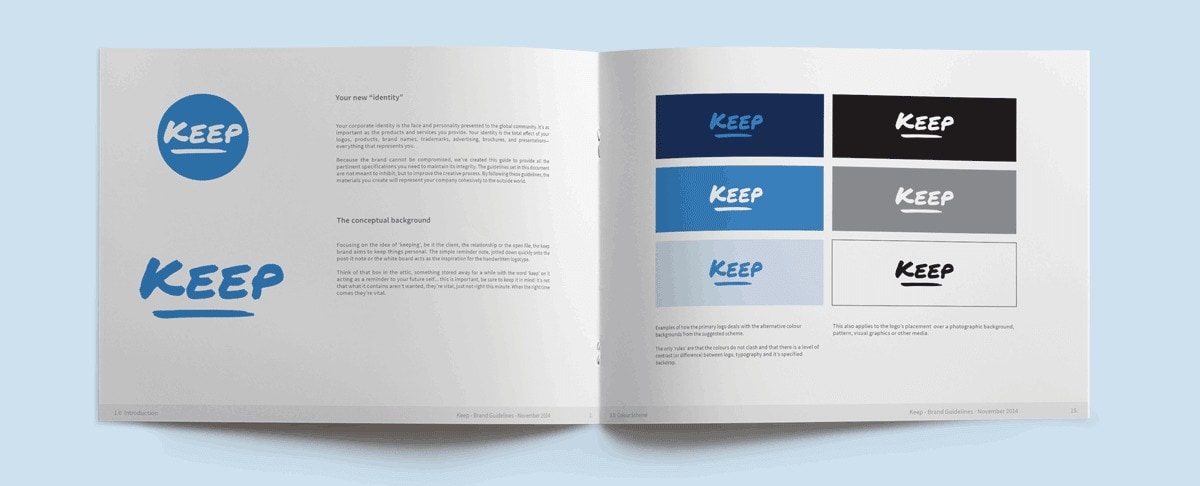 A – Text Frame
As the name suggests, this is for working with text.
Create the shape of the frame and then either type in the text content or merely import text from another document.
B – Image Frame
Image frames work in virtually the same way as the text frame.
Create an image frame and then either fill it with colour or add a picture to it.
You can also add text and images by simply dragging them into a document.
InDesign will automatically create a text or image frame from the imported content.
Image Formats
If you are using InDesign, you can import images in many formats including PNG, JPEG, EPS, TIFF, PSD, PDF, and PICT.
When you are preparing a brochure for print, you need to ensure that the images are in an acceptable format.
A quick tip: Do not expand images to more than 100% of their original size.
If the original image size is 3 x 5 inches, blowing it up to 12 x 20 inches will make it pixelated.
If you are looking for an expert professional to design a brochure for you, please get in touch with Inkbot Design.
They are experts in creative branding and graphic design in Belfast.
Closing Thoughts
We hope that this piece has been useful to you! 
Brochures are still a very effective marketing tactic, and we're sure that you'll create something fantastic!
If you're looking for more guidance, check out this piece on creating a product brochure – you'll find a step-by-step guide on how to manage the design process with lots of stakeholders.
Author Bio: Max Benz is a content marketing manager at Filestage, a content review and proofing tool. He loves creating actionable content readers benefit from. On the side, he's running a German remote job board, remote-job.net.