Benefits of a Strategic Digital Marketing Approach
Strategic Digital Marketing is a multi-faceted marketing strategy that includes digital communications focused on the customer experience, including search engine optimisation and website design. Strategic Digital Marketing also includes traditional forms of marketing like print, radio and television.
Let's face it—most digital marketing strategies today fail. There's a reason that 90% of startups fail. You can't spend $20k on ads for a product that no one knows about, and you can't expect to build a community when you have no product or service to discuss. A better approach is to start with the strategy. Identify your goals—then set a course.
It's no secret that online marketing has become one of the most effective ways to reach your customers. But the problem is that most small businesses don't know where to start when it comes to optimising their digital presence.
In this article, we'll discuss the benefits of a strategic digital marketing approach, which will help you avoid the common mistakes many small business owners make when creating a solid digital presence.
What is a Strategic Digital Marketing Strategy?
A strategic digital marketing strategy will integrate multiple digital channels to drive qualified traffic to a website or app.
Whether you have a website, mobile app, social media presence, or a product you sell, it's essential to create a digital marketing strategy that incorporates the various components of your business. It's tempting to think that you can skip digital marketing and stick to other marketing tactics. However, digital is where most customers expect to interact with businesses; if they can't find you, they'll find your competitor.
This blog post will give you a basic definition of a strategic digital marketing strategy. Then we'll dive into how to develop one using tools you already have. Finally, we'll look at a few successful examples of companies that have integrated digital marketing.
A strategic digital marketing strategy combines your digital channels and programs into one cohesive plan. The goal is to generate qualified leads or sales.
It includes all aspects of digital, including websites, mobile apps, social media, email marketing, paid search advertising, SEO, and other digital initiatives. In addition to being aware of your digital footprint and customer needs, a strategy will involve researching your target market, what products and services you offer, and how you can best reach them.
In general, there are two main types of digital strategies.
1 – Content Marketing Strategy
A content marketing strategy involves creating and publishing quality content that adds value to your audience. The objective is to build an audience that trusts you, so you can build your business and promote your products and services.
2 – Product Marketing Strategy
A product marketing strategy is a bit more sophisticated and has a broader focus. It's focused on building an effective brand that stands out among competitors and developing a reputation that attracts customers and inspires word of mouth.
A product marketing strategy should address your current and potential customers' needs, desires, and wants, as well as the competition. For example, it's helpful to know the size of your market and how to reach your target demographic.
Strategic Digital Marketing is About Integrating Multiple Channels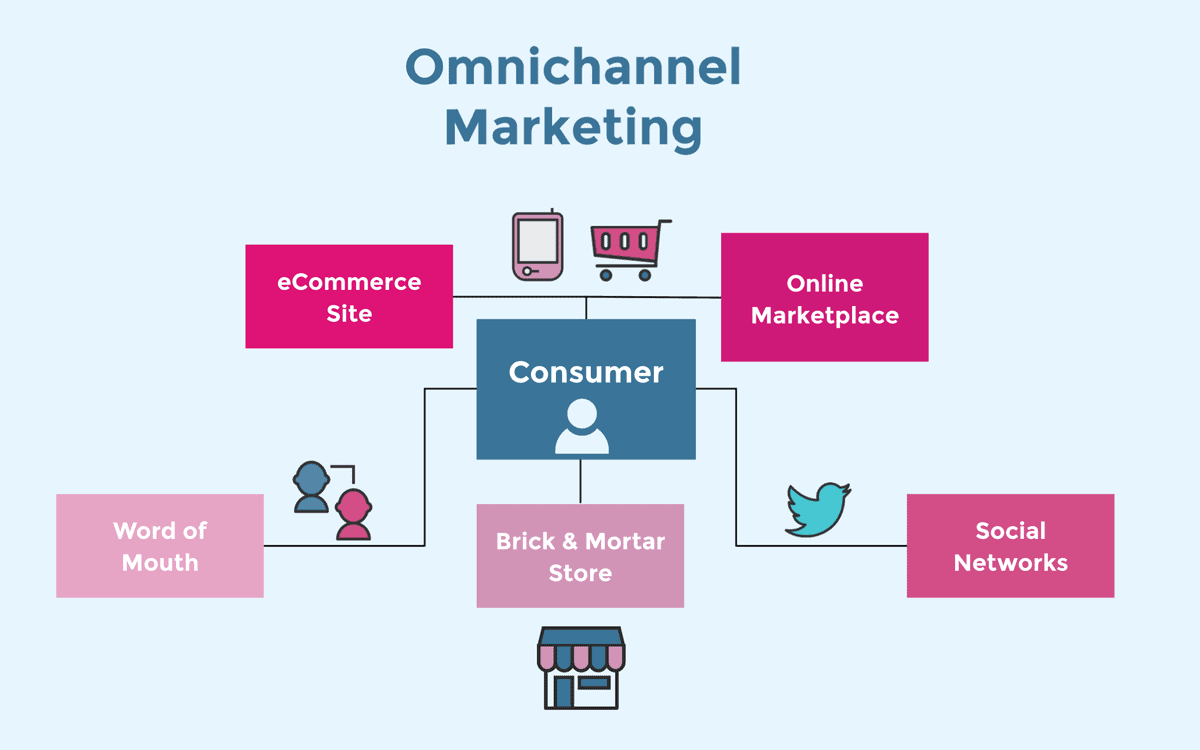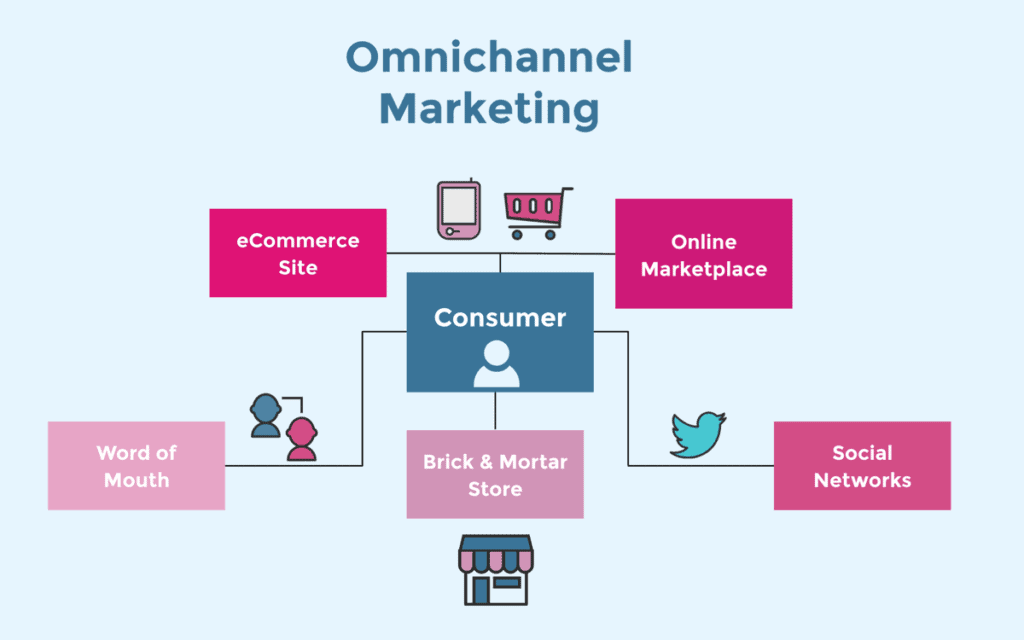 You can't do digital marketing well if you don't understand your target market, brand, and competition.
It would help to consider the whole picture when creating a digital marketing strategy. Your website is one component, but it's part of a more extensive ecosystem of programs, including social media, mobile apps, search engines, and more.
The strategy you develop should include these elements and others essential to your business. For example, you need to consider the following:
Customer service
Social media
Costs and pricing
Mobile and tablet apps
Website design & Hosting
Paid search advertising
Search engine optimisation
SEO
Ecommerce
Advertising and sponsorship
Public relations
Content creation, distribution, and syndication
These are just a few of the areas that are typically included in a comprehensive digital marketing strategy.
Now that you have a basic idea of a strategic digital marketing strategy, let's look at some examples.
Examples of Strategic Digital Marketing Strategies
Facebook Ads
One way to create a competitive advantage is through data-driven Facebook advertising.
With Facebook ads, you can use demographics and interests to find people more likely to respond to your offers.
For example, you can create a list of people interested in travelling and running. These are two areas that many runners tend to be passionate about, so they are likely to be interested in the kinds of products that you sell.
After you create your list, you can target your audience based on location, interests, and demographics to reach the right customers.
Amazon Advertising
Amazon is a great place to start your online marketing campaign if you're a small business. Amazon is the largest online marketplace and has a very active community of customers.
You can use the Amazon platform to sell products and services, or you can also use it to build a reputation and increase your visibility in the marketplace.
Google Ads
Many businesses use Google AdWords to advertise their products or services, and the platform is ideal for small businesses.
You can bid on specific keywords to reach the right customers and use demographics, location, and interests to reach the right audience.
Pinterest Ads
If you have an innovative product, Pinterest may be an excellent channel for promoting it. The platform is handy for lifestyle, fashion, or food products. Pinterest is a visual platform that lends itself to creative advertisements.
LinkedIn is a good platform for small businesses to promote their products and services. You can target your LinkedIn audiences by job title, industry, company, and more.
Benefits of a Strategic Digital Marketing Approach
While marketing online is often synonymous with digital, it's important to remember that all forms of marketing benefit from a strategic approach.
In the digital world, your marketing efforts can be as big or as small as your budget allows. That doesn't mean that marketing online is more effective than traditional marketing methods. It just means you can invest more time and money into creating a digital marketing campaign with a targeted focus and less cost.
Pay search advertising is an excellent online strategy that works well for businesses. In this model, you pay a fee each time someone clicks on a search result that points them to your site. Search engines have sophisticated systems for ranking websites, so the more you pay, the higher your website will rank for a specific keyword.
Another popular type of digital marketing is content marketing. This method usually attracts visitors and encourages them to engage with your content. In return, you'll get traffic to your site.
Another option for generating leads is affiliate marketing. This method involves partnering with other businesses to promote your products and services. When someone buys a product, you receive a commission.
The main benefit of these methods is that they're relatively easy to scale up and down. Many companies use them to start and build more prominent campaigns later.
The key to a successful online marketing strategy is making sure your plan is based on the needs and goals of your business. If you're considering starting a business, you'll want to choose one that aligns with your goals.
Think about your long-term success before you invest in a marketing plan. Is the investment worth the potential ROI?
If your goal is to increase your revenue, consider building a digital marketing campaign that generates leads. You can create a landing page with a lead form that includes an opt-in box for email marketing.
You can also partner with an influencer to boost your brand awareness. In exchange for a reciprocal agreement, you'll provide them with content or links that lead to their social media channels.
How Does a Strong Social Media Strategy Affect Your Brand?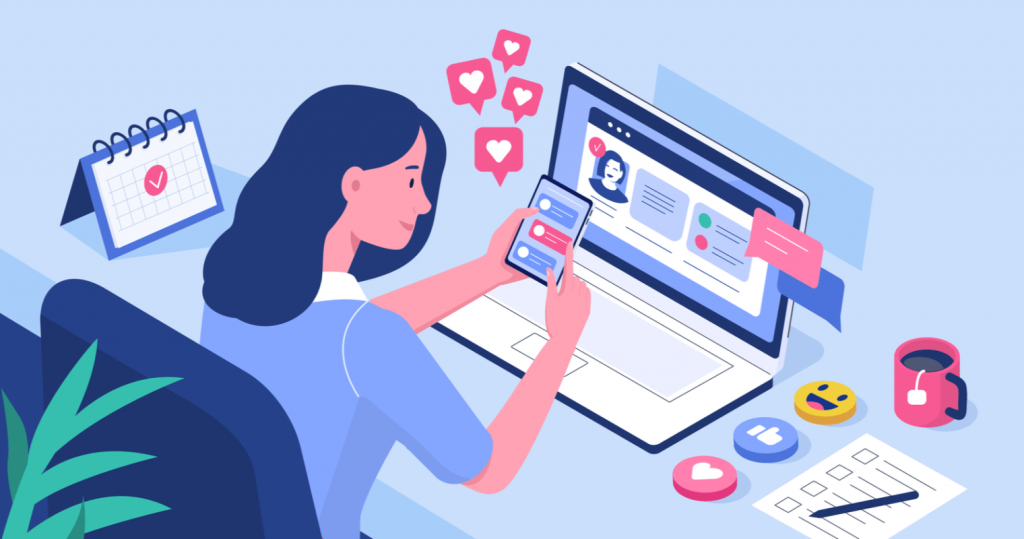 A solid social media strategy can help you attract new customers, increase sales, and build loyalty. However, your strategy must be based on your business goals.
If you're building a brand or company that sells to consumers, the most popular social platforms are Facebook and Twitter. These sites offer several advantages for businesses.
Facebook is a highly-targeted platform. It allows you to connect with people who share your interests, and you can easily promote your brand and connect with new audiences.
Twitter is another excellent platform for building brand awareness and attracting new customers. As an organic network, Twitter allows you to reach out to users with a large audience immediately.
It's common to see businesses on Twitter that offer discounts or exclusive deals. People love to share those promotions and follow brands that give them discounts, so it's the perfect platform for driving traffic to your site.
Are You Missing Out on Customers?
Many businesses ignore the importance of a solid social media strategy and fail to capitalise on the opportunities available on the internet. If you're still trying to decide if your business should invest in social media, here are some ways it could help you:
Boost Your Brand Image
Social media provides a platform for your customers to show off your products and services. You're missing out on many potential customers if you're not on social media.
A solid social media strategy could help your business:
How Does Email Marketing Work?
Email marketing can be a powerful tool in your marketing arsenal because it's direct, targeted, and more personal than other forms of communication. People typically open emails they receive from brands, so it's vital to ensure your messages are relevant to your target audience.
When it comes to email marketing, it's all about your subscribers. You must ensure that you send relevant and compelling emails to them.
If you send emails without tracking metrics, it's unlikely that you'll know what your results are. For example, one of the most basic ways to measure your email marketing performance is to determine how many emails were opened, what was clicked on, and which links were clicked.
MailChimp or HubSpot can manage your email list and measure your performance. You can integrate both tools with your other marketing channels, so you don't have to do all the work yourself.
Which should you Focus on?
Digital marketing strategies are constantly evolving and developing to meet the demands of a constantly changing digital landscape. Nearly 80% of marketers plan to invest in their digital marketing efforts over the next year.
But the question remains – which digital marketing strategies should you focus on? Which are the most effective, the most strategic, and the most cost-efficient? This question can often get complex, and knowing where to start can be challenging.
As you're likely aware, many companies offer an extensive list of digital marketing services. And while they all offer something slightly different, most of them have some overlap and can be used in conjunction with one another. However, the key to determining which of these services best fits you is understanding which aspects of digital marketing are integral to your business goals and needs.
Which Digital Marketing Strategies Should You Invest In?
Understanding which aspects of digital marketing are most essential to your business is the first step toward narrowing down your choices. While digital marketing has many aspects, some are more valuable than others. Here are three factors that can help you determine the optimal digital marketing strategy for your business:
Your target audience
Your digital marketing strategy will depend on what your goal is. If you want to sell more products, you'll likely need to focus on advertising and SEO. But if your goal is to build brand awareness or increase engagement, you'll need to consider other tactics, such as social media marketing or paid search ads.
Your audience dictates the type of content you create and the marketing approach you use. It's important to remember that your target audience is unique, so you will also tailor the best digital marketing strategies to your audience.
Your budget
Once you understand your audience, it's time to understand your budget. While there is no single strategy that will suit every business, there are some digital marketing approaches that are more affordable than others. Some methods, such as social media advertising or PPC, require relatively large budgets.
While they can be effective, it's essential to be realistic about the return on investment and be willing to adjust your budget based on your results.
Your business objectives
Finally, it's important to consider your business objectives. What do you want to achieve with your digital marketing? Are you looking to attract new customers, improve conversion rates, or increase sales? These questions can help you determine the right digital marketing strategy. For example, a direct response campaign could be ideal if you're trying to increase sales and conversion rates. A content-based campaign could be better if you're looking to gain new customers.
Conclusion
Strategic marketing has never been more critical. It is becoming the new standard for companies to grow their businesses.
This shift is because people now spend more time online than ever before. And since most of us don't have the luxury of spending hours upon hours every day in front of a screen, we've become increasingly dependent on social media and other digital platforms.
In other words, our lives are now centred around the internet. This means that the most successful companies will be those who can connect with us and help us navigate the online world.
That's where digital marketing comes into play. It allows businesses to reach and interact with people in ways they couldn't before.
When you apply these strategies, you'll see a significant increase in traffic and conversions. You'll also start to see a rise in sales. As a result, the company will become more profitable and share the profits among the team members.
Find out how to build a strategic digital marketing strategy that will make your business grow with this complete guide.