8 Ways to Build a Strong Digital Brand with Social Media Marketing
3,397,000,000!
There are a whopping 3.397 billion active social media users across the globe.
Therefore, it's not surprising that social media marketing has massive potential in reaching out to a broader and larger audience.
Targeting the masses and putting your brand out there is of utmost importance. The entire world is on the internet now.
People are more glued to their phones than ever, and you can harness this situation to your advantage.
Social media marketing is a scintillating way to build your brand, and this article talks about eight ways on how you can do that.
1 – Generate Valuable and Engaging Content
Well, many use Google to find answers, and if your blog/website can provide solutions, visitors trust you. Consequently, your brand reputation grows.
Instead of churning listless and monotonous content in the name of SEO, try to provide real value to your potential customers.
Remember these guidelines as you create content for social media sharing:
All content must enhance your brand image. Always be 100% sure of how your audience will react to specific content.
Analyse and figure out what content might garner more attention to your social media.
It could be images or blog posts. You'll never know unless you crunch the numbers and analyse those traffic sheets.
Explore social media marketing campaigns followed by successful brands. What did they do different and what can you learn from them?
Drill deeper by pondering on what kinds of articles and images get more shares and likes.
Try to create a roadmap and look to continually upgrade this map. You could take a successful idea (listicle based blog post or FAQs etc.) and create a new mix.
Add distinct elements of your brand into this idea to experiment with an original recipe.
With a myriad of tools and possibilities, it might feel tempting to try out several things at once.
However, it's crucial that you stick to the fundamentals and tweak slightly to land at an optimal plan.
2 – Stay Consistent Across All Social Media Platforms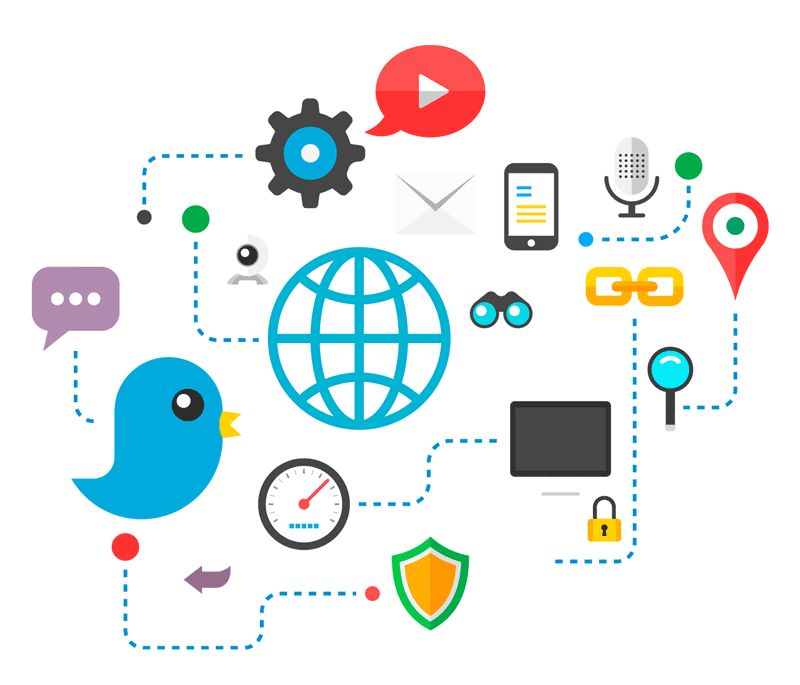 It isn't necessary to sign up on all social media websites right away. However, try to stay consistent on the ones you signed up for.
Building a brand isn't a one night wonder. It takes consistency and dedication.
It's quintessential to build a consistent and robust brand across various social media platforms.
The face of your brand must look the same on Twitter, Facebook, Pinterest, Instagram, your blog, and anywhere else.
Moreover, all your social media must follow a standard style when it comes to content, design and other parameters.
Talking about design, Inkbot Design has a line of incredibly talented designers who can help you nail that first impression with potential clientele.
Psychological research claims that it takes just 7 seconds for people to form a first impression.
Therefore, getting a visually stunning and niche-specific design wouldn't hurt.
Additionally, look to implement the same posting routine or regime. If you do #TBT on Thursday on Insta, follow the same across other platforms too.
Overall, maintain uniformity and consistency across all your platforms.
Remember that social media profiles are like multiple faces in the world. You want people to look at each face and feel a similar kind of trust.
3 – Stay Design Consistent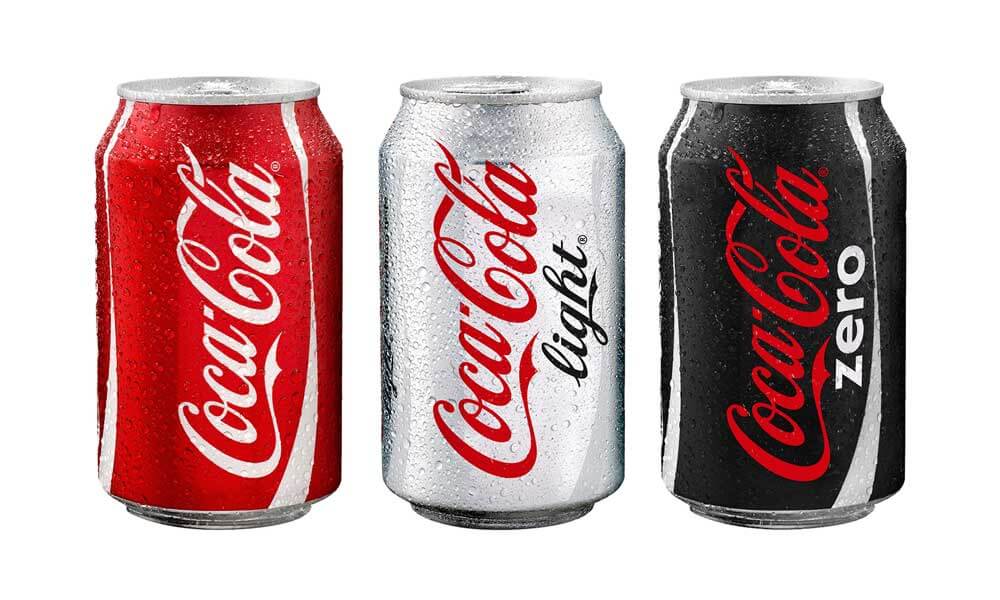 Take Coca-Cola for example. You probably felt a tinge of a red and white slap across the canvas of your mind upon witnessing the brand's name.
That's the sort of impact you must strive to strike with your brand too.
Please choose a colour palette and stay consistent with it. Your posts and social media profiles have to align with this specific choice of colours.
Furthermore, look to choose a colour palette that's relevant to the logo.
On a side note, a visually attractive yet simplistic logo can make eyes roll. Designers at Inkbot Design have the knack of creating viral logos that people love.
An attractively consistent logo and colour palette selection have a significant impact on your brand's perception.
4 – Determine the What and How
The demographics of your target audience can help determine what you must say and how. Try to personify your brand and figure out how people would react to this person.
You could also create a buyer persona of ideal customers and tailor make content to best relate with them.
In a nutshell, you write down the different traits of your audience like the demographics, age, geographical location and then try to connect with them as effectively as possible.
Neil Patel created this amazing comprehensive guide on building buyer personas.
Consequently, you can fine-tune the language, content, style, and design to best suit your audience.
Also, try to add more layers to this brand person: age, interests, personality, and gender.
Be clear to followers regarding your brand's communication. You could choose a variety of tones like being cheeky, serious, formal or quirky.
Compile a social media style guide to ensure that your team's on the same page regarding all social media interactions.
As a result, you begin instigating a genuinely focussed and consistent social media atmosphere.
5 – Influence Using Influencers
When companies like Adidas and Starbucks rollout Instagram photos, they get tens of thousands of likes and engagements in a matter of minutes.
This isn't surprising considering the massive follower base they boast of.
The underlying principle is simple: You need to get your product out in front of more people to get more sales.
However, if you are starting and don't have a significant follower count, connecting with influencers can do you a world of good.
For starters, you get to ride off their audience and hopefully win some trust in the process.
The catch is that since influencers are highly reputable and trustable if you do receive a mention or shoutout, the chances are that you generate valuable leads and probably get some converts too.
Additionally, somebody with a million followers doesn't automatically qualify as an influencer.
Dive deeper into their authenticity, expertise, leadership and other related characteristics before making a decision.
Influencer marketing is one of the myriads of marketing tools available to boost your brand's online presence.
It might get overwhelming at times when presented with a wide variety of choice.
Enter: Brand consultants who can analyse your scenario and suggest the most efficient solution to garner maximum attention in minimum time.
6 – Heat Your Bios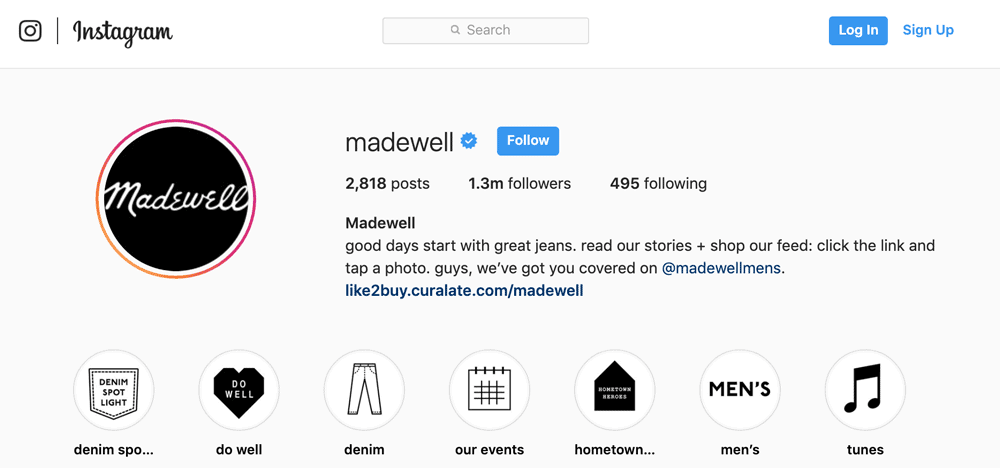 Several brands frequently commit the blunder of letting their profile section or bio run dry and bleak.
While building your brand, your bio can help people know what it is that you rock at.
Think of these bios and profile sections as readable elevator pitches.
If you hook 'em in seven seconds, you got them hooked for a long time.
Madewell is quite crisp and quirky in this profile intro.
Don't fill your bios with cliched motivational content that everybody knows.
If you were to describe the most appealing aspects of your business in a sentence or two, what would it be?
7 – Choose Target Networks Carefully
If you aren't generating much buzz on your social media platforms, you might not be entirely at fault.
With tons of different social media apps, and brand new ones being born almost every day, it sure is tempting to try your hand at everything all at once.
However, every social network has distinctive features that make it suitable for the promotion of certain products and services.
Your objective is to pinpoint those networks that perfectly align with your brand's goals.
For instance, if you are a cotton manufacturer, then Tumblr might not be the ideal choice to generate leads.
Considering the young age-related demographics of Tumblr's user base, pitching cotton to people in their early 20's isn't the best idea.
LinkedIn would be a better option as it's a B2B network and helps attract business owners.
If you're stuck in a rut about where to start your social media endeavours, give this social media demographic post a glance.
8 – Establish Your Targets
It's true that you can't hit a target that you can't see.
Therefore, it's super important to define definitive social media branding targets.
Decide on how you're going to evaluate your social media performance. What metrics are you going to consider?
Engagement metrics are vital in establishing meaningful and long-lasting relationships with followers.
Here are a few hot metrics to consider in 2019.
Reach
Unique users seeing your post constitute reach. Analysing the reach helps to realise how effectively your content spreads. Is it really reaching your target users' feeds?
Clicks
This simple parameter refers to the number of clicks your brand receives.
Analysing link clicks helps to understand how your users move through the marketing funnel.
Consequently, you can also figure out where and how to make subtle changes to improve conversion rates.
Engagement
This parameter involves the division of the total number of social media interactions with the number of impressions (views).
It's important to notice who interacted and how much of your total reach is this value.
Consequently, you gain a fresh new perspective on your audience's perception and willingness to interact.
Once you set the mark and assign exact target values to each of these parameters, you get a goal and a new-found motivation to set out and achieve these targets.
Building a robust digital brand requires strong online marketing. With several effective and easy to use tools, EngageBay can help you scale great heights in a matter of clicks.
If you would like to read more on harnessing social media to step up your brand, this article will surely interest you.