B2B Marketing: Definition, Strategies & Examples
B2B marketing can be a powerful tool for driving sales and growing a business. However, to be successful, it's essential to understand the specific needs of your audience and tailor your marketing strategy accordingly.
In this In-depth Guide, we'll discuss some of the best practices for B2B marketing, including SEO, content marketing, and lead generation.
We'll also provide tips for creating effective B2B marketing strategies and building relationships with potential customers. So whether you are a business owner who is just starting in B2B marketing or looking for ways to improve your current campaigns, this guide has everything you need to get started!
What is B2B Marketing?
B2B marketing is targeting and selling to businesses rather than individual consumers.
It involves different strategies and techniques since businesses usually look for more complex solutions than individual consumers.
B2B marketing requires a deep understanding of your target market, their needs and how your product or service can address them.
It also requires a well-developed sales process since you're selling to other businesses rather than individuals.
B2B vs B2C Marketing
In business-to-business (B2B) marketing, businesses market their products or services to other businesses. The transactions are usually between two companies, though they can also be between a company and a government entity or two organisations.
Businesses that market in this way include manufacturers, wholesalers, and distributors. In business-to-consumer (B2C) marketing, businesses market their products or services directly to consumers.
The transactions are usually between a company and an individual consumer. Businesses that market in this way include retailers and service providers. There are some critical differences between B2B and B2C marketing.
In B2B marketing, the decision-making process is much more complex. In a B2C transaction, an individual consumer usually makes the final decision.
But in a B2B deal, multiple decision-makers are often involved, each with their own needs and concerns. As a result, B2B marketers need to be very clear about their product/service and how it can address the specific needs of their target customer.
They also need to build trust and establish credibility with their audience. In many cases, this means developing long-term relationships with customers and providing them with valuable insights and solutions.
In B2C marketing, the opposite is often true. Consumers are usually more price-sensitive and look for products that offer good value for money.
So, B2C marketers need to be very careful about positioning their products and services and make sure that they are offering something unique and relevant to their audience. They also need to focus on improving customer experience.
Who Uses B2B Marketing?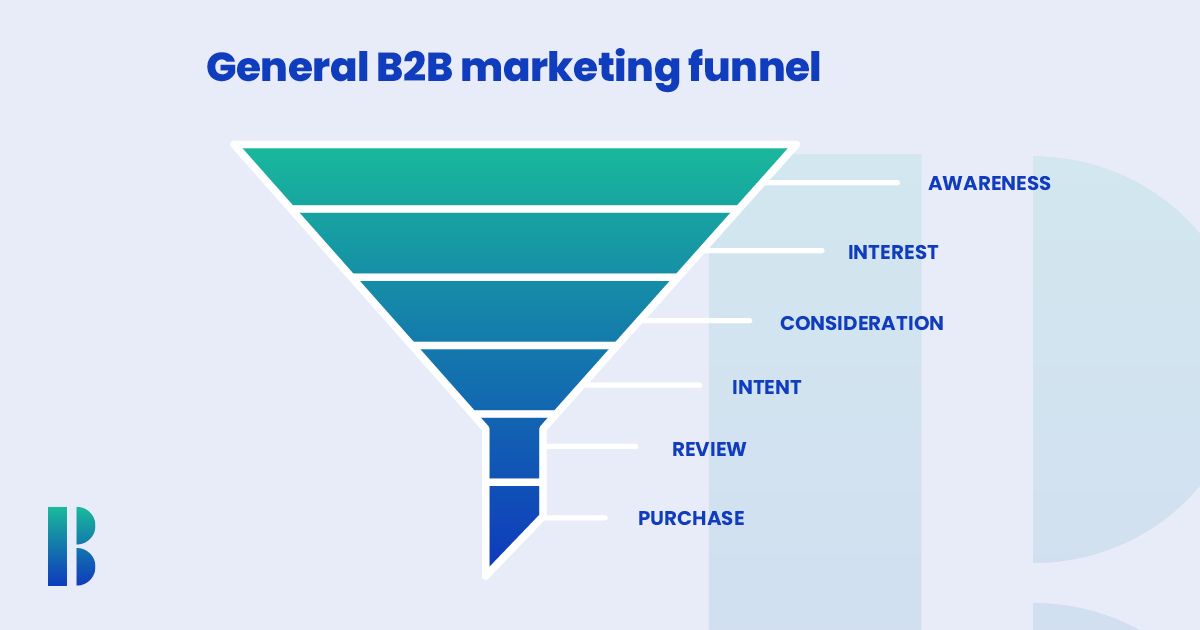 Marketing Agencies
Marketing agencies are businesses that appeal to other businesses by offering to help them improve their overall business performance.
They provide services that help businesses promote and sell their products or services. Marketing agencies can provide a wide range of services, from market research and advertising to public relations and event planning.
Moreover, they also integrate marketing automation software by using tools like Salesforce and HubSpot to help their clients track the success of their campaigns.
Office Suppliers
Businesses rely on office suppliers for various products and services, from paper and ink to furniture and janitorial supplies.
Office suppliers offer convenient one-stop shopping for businesses of all sizes, and many offer competitive pricing and bulk discounts.
In addition, office suppliers typically offer various services, including delivery, installation, and repair. As a result, office suppliers play an essential role in running businesses smoothly.
Bookkeepers & Accountants
Bookkeeping, accounting and other professional services encompass a broad range of businesses that support other businesses by providing financial record-keeping and advice.
These services can be performed by a large team of accountants or a single freelancer with accounting software. These services providers are always keen to connect with new clients through b2b relationships.
Software Companies
Software companies provide businesses with the tools to better serve their customers and operate more efficiently.
By automating processes and providing access to information, businesses can reduce costs and improve customer satisfaction.
Developing B2B Marketing Strategy
1 – Determine your brand positioning.
Your brand positioning is how you want your brand to be perceived by your target market. It's the lens through which your target market sees your company, products, and services.
It's what makes you different from your competitors, and it's the foundation of your marketing strategy.
When determining your brand positioning, such as your target market, needs and pain points, and competitors, consider many factors. But once your marketing team determines your brand positioning, it will be the North Star that guides all of your marketing decisions. Your messaging, visuals and website should all align with your brand positioning.
2 – Identify your target audience.
Before developing an effective marketing strategy, you need to identify your target audience.
Who are your potential customers?
What needs do they have that your product or service can address?
What are their buying habits?
Once you understand your target audience well, you can develop a marketing strategy to reach them where they are and convert them into customers.
For example, if you sell office supplies, your audience might be businesses in your local area. You might consider advertising in business journals or setting up a booth at local business trade shows to reach them.
By taking the time to understand your audience, you can develop a more effective marketing strategy that will help you to achieve your sales goals.
3 – Run a competitor analysis.
Competitive analysis can help you identify your competitors' strengths and weaknesses and potential threats and opportunities. To conduct a competitive analysis, gather data on your competitors' products, prices, promotional strategies, and customer service policies.
You can obtain this information through online research, company websites, and industry reports. Once you have gathered this data, you can identify areas where your company has a competitive advantage.
For example, if your competitor's prices are higher than yours, you may be able to attract more customers by advertising that you offer the lowest prices in the market.
By understanding your competition, you can develop a strategic marketing plan to help you stay ahead of the competition.
4 – Explore marketing channels to use.
There are many marketing channels available to businesses today. The most effective channels for a given business will vary depending on the offered products or services, the target market, and the available resources.
However, some common B2B marketing channels include trade shows and conferences, online advertising, direct mail, and e-newsletters. Trade shows and conferences can be an excellent way to build relationships with potential clients and customers, as they provide an opportunity for face-to-face interaction.
Online advertising can be a cost-effective way to reach a large audience. It can target the demographics most likely interested in a company's services.
Direct mail can effectively reach customers not reached by other channels, and e-newsletters can be a great way to keep current customers up-to-date on the latest company news and offerings.
B2B Marketing Channels
Online
Social Media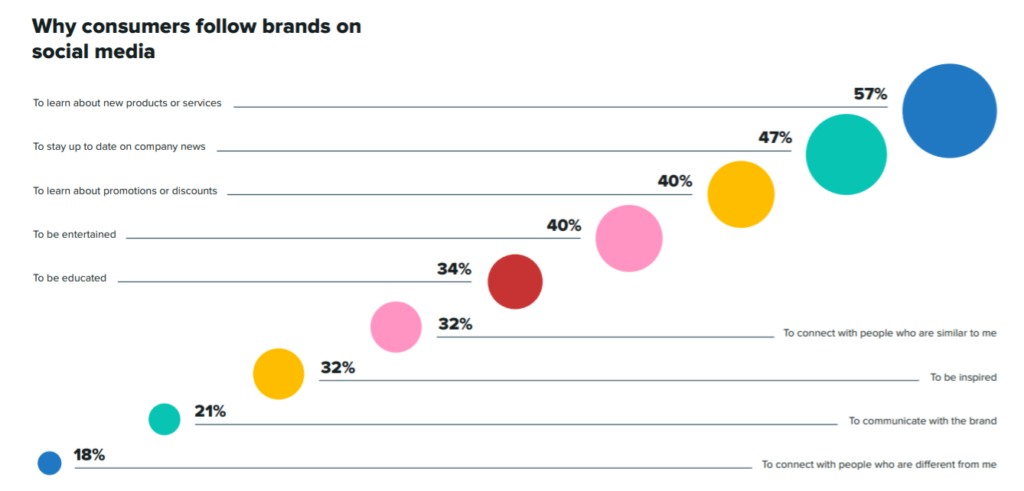 Social media marketing is one of the most efficient and effective ways to connect with customers and promote your brand.
By creating engaging content and participating in online conversations, you can build relationships with potential and current customers that will last a lifetime.
In addition, social media provides an excellent platform for customer service, which can help to resolve issues quickly and efficiently.
Furthermore, social media marketing can be highly cost-effective and ideal for businesses.
Social media marketing can be an invaluable tool for promoting your business when done correctly.
Email Marketing
You can use email marketing to reach a large audience at a relatively low cost. Businesses can send out targeted, personalised messages to each potential customer by building a list of subscribers.
In addition, you can use email marketing to deliver coupons, announcements, and other promotional materials.
Email marketing can be a powerful tool for driving sales and fostering customer loyalty when used effectively.
However, it is essential to avoid spamming customers with too many messages, quickly leading to unsubscribing. Instead, focus on creating quality content that will interest your audience.
Influencer Marketing
Influencer marketing is a great way to reach out to new potential customers and promote your business. By partnering with well-known public figures in your industry, your sales team can significantly increase your business's reach and visibility.
In addition, influencer marketing can help to build trust and credibility with potential customers. When they see that you are endorsed by someone they respect, they are more likely to notice your business and consider using your services.
SEO
Search engine optimisation (SEO) is a valuable asset to your B2B online marketing. Prospects need to make informed decisions to conduct preliminary online research before reaching out to vendors. Your website needs to rank high on search engine results pages (SERPs) to reach these buyers.
You can accomplish this through various methods, including optimising your website for search engines by creating valuable content, building backlinks, and offering an improved user experience.
SEO is an ongoing process as algorithms and buyer behaviour change. However, it's a great source to generate leads and traffic, which can be well worth the digital marketing effort for B2B businesses.
Other Publications, Forums And Q&A Sites
In addition to social media sites, there are several other online platforms that you can use for digital marketing purposes. Publications such as online magazines and blogs can be a great way to reach out to potential customers.
Forums and Q&A sites can also be helpful, as they provide a platform for engaging with customers and answering their questions. To maximise the effectiveness of these platforms, it is essential to ensure that content is high quality and relevant to the audience.
Additionally, actively participating in these communities is often necessary, rather than simply posting links or advertisements.
By taking the time to build relationships with potential customers, businesses can create a loyal customer base that is more likely to make purchases.
Offline
Direct Mail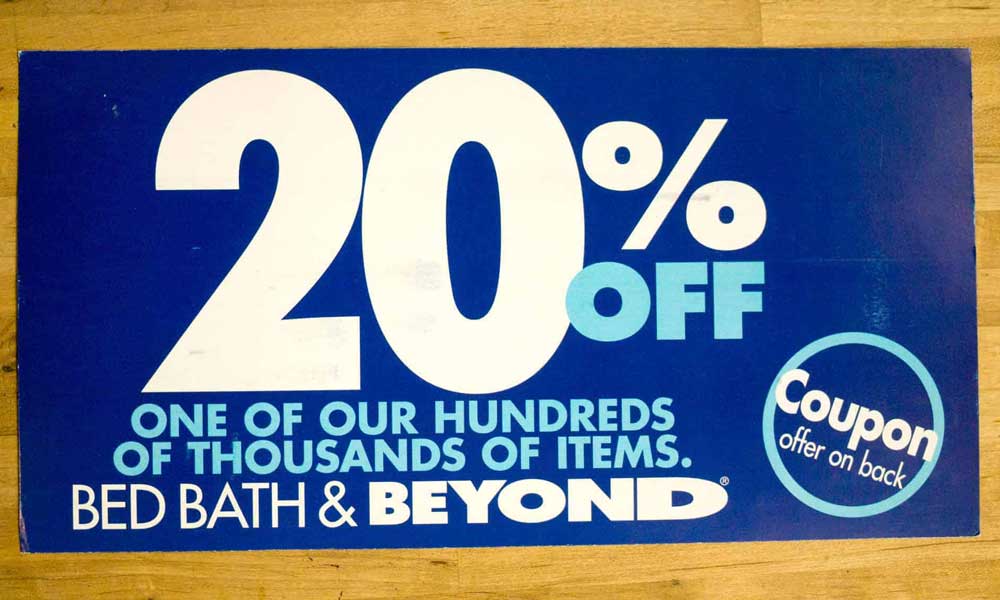 Direct mail can be an effective way to reach your target audience. By sending a physical piece of mail, you can grab their attention and stand out from the sea of digital marketing communications.
Moreover, research shows that direct mail is more likely to be opened and read than email. However, direct mail can be expensive and time-consuming to produce.
You'll need to carefully craft your message and design an eye-catching piece that will get noticed.
Plus, you'll need to have a good list of addresses for your audience. But if done well, direct mail can be a powerful B2B marketing tool.
Print Ads
Print ads are a form of advertising that uses physical media to reach a broad audience, such as newspapers, magazines, flyers, or billboards.
Unlike television or radio ads, which can be easily ignored or forgotten, print ads are difficult to ignore.
They are usually placed in high-traffic areas, such as bus stops or subway stations, where they are sure to be seen by many people.
In addition, print ads often contain colourful images and attention-grabbing headlines, making them difficult to forget.
While some people may find print ads intrusive or annoying, there is no denying their effectiveness. Print advertising is an excellent option for businesses looking to reach a large audience.
Sponsorships
Sponsorships are a common way to gain exposure and build relationships. By partnering with a company or organisation, businesses can gain access to new customers, build goodwill, and generate positive publicity.
However, many businesses still hesitate to invest in sponsorships despite the benefits. This is because traditional sponsorships are often geared towards consumer-facing brands.
But with the rise of B2B marketing, more and more businesses are beginning to see the potential of sponsoring businesses.
After all, b2b sponsorships offer many of the same benefits as traditional sponsorships but with a narrower focus.
Public Relations
For businesses, developing positive relationships with the public is essential. Good publicity can help to attract customers and build brand loyalty. However, creating and maintaining these relationships takes time and effort.
Public relations is managing the relationships between a business and the public. This can include media relations, event planning, and crisis management.
Moreover, Influencer relations is a subset of public relations that focuses on developing relationships with individuals who can influence others. These influencers could be celebrities, thought leaders, or social media personalities.
B2B Marketing Examples
Adobe
Adobe is well-known for its software products, such as Photoshop and Illustrator. However, the company has begun to focus on social media marketing in recent years.
Adobe has found that social media is an excellent way to reach its audience, comprising businesses and professionals.
One of the ways that Adobe uses social media is by creating content that is relevant to its audience. For example, the company produces blog posts, infographics, and case studies designed to help businesses improve their marketing efforts.
Moreover, Adobe uses social media platforms like Twitter and LinkedIn to share this content with its followers.
Adobe has also found that social media is a great way to build relationships with its audience through digital marketing.
Shopify
Shopify is a platform that enables businesses to create their online stores. Over a million businesses are using Shopify to sell their products, including some of the biggest brands in the world.
One of the ways that Shopify has proliferated is through its digital marketing strategy.
Content marketing is a process of creating and publishing valuable content to attract and engage customers.
Shopify has achieved great results with its content marketing strategy by creating high-quality content relevant to its audience. The company publishes various content, including blog posts, infographics, and videos.
One of the reasons that Shopify's content is so successful is because it is very well-targeted. It uses buyer personas to ensure that its content is highly relevant to its target customers.
Shopify's content marketing strategy has been highly successful, and the company has seen much growth.
The company's website traffic has grown by more than 250%, and its conversion rate has also increased significantly.
If you're looking to create successful content marketing strategies, you can learn a lot from Shopify.
The company has achieved great results by creating high-quality content relevant to its audience. So if you're looking to grow your business, you should consider using content marketing.
Mailchimp
Mailchimp is a company that specialises in email marketing. It is often used for B2B marketing, as it is an effective way to reach many people quickly.
Mailchimp has a library of templates and images that you can use to create professional-looking emails. It also offers a wide range of analytical data so that businesses can track the success of their campaigns.
One recent case study looked at how customers used Mailchimp to target a b2b audience. The company partnered with several leading b2b publishers, including Inc.com, Forbes, and Entrepreneur.com, to create custom email newsletters that they would send to their subscribers.
The study results showed that Mailchimp delivered an average open rate of over 21% and a click-through rate of over 11%. In addition, the campaign generated over $85,000 in revenue for the participating businesses.
Final Thoughts
B2B marketing is a complex and ever-changing field. As businesses increasingly turn to digital channels to reach their audiences, marketers must stay up-to-date on the latest trends and best practices.
By understanding the unique needs of B2B buyers and tailoring their marketing strategies accordingly, businesses can ensure that they are providing the most value to their potential customers.
With the right approach, B2B marketing can be a powerful tool for driving sales and growing your business.