Top 10 Best Books on Strategy and the Business of Design
In today's world of stiff business competition, designers are among the most sought after industry professionals.
With businesses looking to stand out from the rest, designers are being sought to develop strategies that will help companies to appeal to more people.
Present-day consumers have been empowered by technology, and this has made them choosy. They don't just buy from the first company that gets to them.
They are willing to compare and contrast different offerings before settling on a particular brand after exploring all their options.
Designers come in to access the market dynamics and help businesses craft better marketing strategies that will help them gain favour among consumers. They help companies to craft a brand identity that people will resonate with.
The best marketing strategy is no longer about offering lower prices than your competitors; it's about how your products make consumers feel, and design strategists come in to help businesses figure this out.
To help people become better designers and build good design businesses, many books have been written on the same. We have filtered through the options to offer you our top reading picks.
So, below are our top 10 best books on Strategy and the business of design.
1 – Burn Your Portfolio – Micheal Janda
Burn Your Portfolio by Michael Janda explains why a degree in design from design school and a fantastic portfolio is not enough to succeed as a designer in today's competitive business environment.
Janda owns a design agency by the name Riser Hands, and he uses his experience to advice budding creatives on how to build a successful design career.
By leveraging the successes and failures of his venture, Janda dishes out practical advice on the aspects that are needed to run a successful design firm such as teamwork, collaboration, and establishing relationships with clients.
What this book does exceptionally is sharing the unwritten rules that creatives and designers only get to learn once they get to the field.
Through the use of humour and real-world examples, the book resonates well with professionals at different levels, and this makes it a good read for anyone looking to prosper in the design field.
"I wish I could take every designer I've ever worked with and smack them over the head with this book…which would hurt, because it's big! After that, I'd tell them to read it cover to cover, because Michael Janda will show them how to stop making the business mistakes nearly everyone in design is making." – Dave Crenshaw
2 – Creative Strategy & the Business of Design – Douglas Davis
This book by Douglas Davis is all about comprehending the language of business.
Davis explains that understanding this language will help brands remain relevant to their clients for the long run by establishing relationships that go beyond payment for goods and services delivered.
Davis further explains that learning this language is key to getting the job done when it comes to recruiting clients for a business.
The book also teaches left-brain business skills to designers and creatives who are usually right-brain oriented.
Creatives can learn how to understand requests from clients to deliver value and stay ahead of the competition.
3 – Swipe to Unlock: The Primer on Technology and Business Strategy
Authored by Product Managers at Google, Facebook, and Microsoft, Swipe to Unlock is a thorough guide on the ideas of technology and business strategy. 
It is essential reading for anyone attempting product management, design, marketing, consulting or business strategy roles in the tech industry.
Swipe to Unlock gives you a glimpse under the veil of the technology you use every day, decodes tech's most influential buzzwords, and reveals how technology is changing the society we live in for better or for worse.
Topics Covered: Software Development, Business Models & Strategies, Economics, Hacking & Security, Hardware & Robots, The Internet, Cloud Computing, Big Data, Technology Policy, Emerging Markets, Future Trends, and much more!
Featured Companies: Google, Facebook, Microsoft, Amazon, Apple, Spotify, Uber, WeChat, Yelp, Tinder, Washington Post, Grab, Toyota, GoJek, Samsung, Salesforce, M-Pesa, Quora, KaiOS, Twitter, Tesla, ByteDance, Airbnb, Robinhood, Adobe, Alibaba, Netflix, Paytm, Target, and many more!
4 – Pricing Creativity – Blair Enns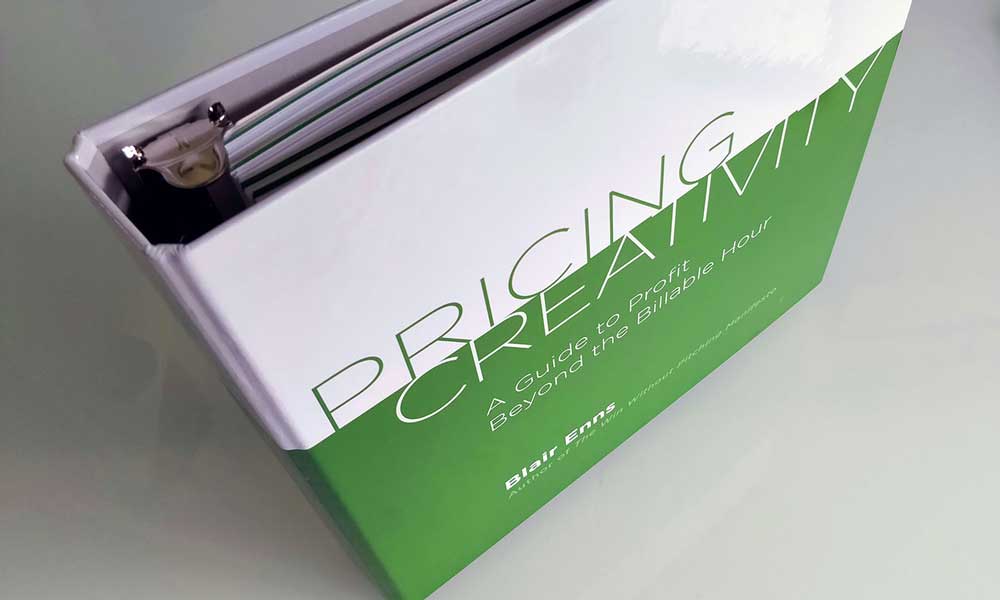 It is hard for creatives to learn how to charge for their work once they start to bring in clients.
This book by Blair Enns provides designers with tips on how to charge for creativity and build profitable design businesses.
The author highlights psychology that examines the different forms of biases that shape our cognitive behaviour.
The pricing framework highlighted in this book is made up of 6 rules that show how creatives can price their work based on the value they deliver to clients and not the time spent doing that particular work.
Because of the detailed pricing descriptions and practical advice, this book is highly recommended to professionals in the creative industry.
5 – The Art of Strategy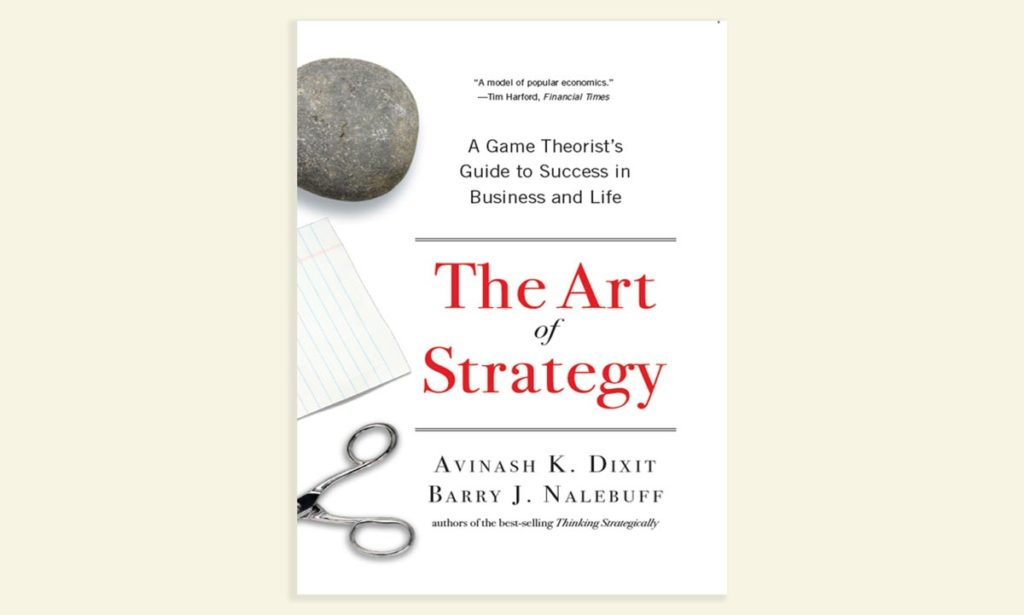 "I am hard-pressed to think of another book that can match the alliance of practical insights and reading enjoyment." – Steven Levitt
Game theory means dogmatic, strategic thinking. It's the art of predicting your opponent's next moves, knowing full well that your competitor is trying to do the same thing to you.
Though parts of the game theory include simple common sense, much is counterintuitive, and it can only be mastered by forming a new way of seeing the world. Using a diverse arrangement of abundant case studies―from pop culture, TV, movies, sports, politics, and history―the authors show how nearly every business and personal interaction has a game-theory component to it.
Mastering game theory will make you more successful in business and life, and this strategy book is the key to that mastery.
6 – The Win Without Pricing Manifesto – Blair Enns
Here is another book by Blair Enns that makes it into our list of the best books on strategy and the business of design.
Blair shares 12 proclamations in this book that will help creatives and freelancers to differentiate themselves from the competition.
The book also shares tips on how business owners can have fruitful relationships with their clients and win more business for themselves.
The 12 proclamations are an inspiration to designers on how their agencies can go about selling their products and services to clients.
This strategy guide book contains profound teachings that will positively impact anyone who sells ideas.
This has been a complete game-changer, and I would consider it essential reading if you are in the creative space and need guidance on how to position yourself as an expert. Blair's writing style is engaging and easy-to-read. He's able to distil big concepts into bite-sized, highly actionable, nuggets of gold. Easily could be priced over $100 and still be a bargain in the knowledge you gain. Buy this book. Please read it. Re-read it. Apply what you learn and crush it!

Chris Do
7 – The Art of Innovation – Tom Kelley & Jonathan Littman
Businesses all over the world desire to be creative and innovative in their offerings and processes.
In most industries, the company that is first to come up with a concept and market it often performs better than the rest and this book by Tom Kelley and Jonathan Littman share the secrets to developing an innovation culture in any business.
The authors of this book believe that innovation and creativity thrive in a free environment, and as such, they advocate for an open work environment where people can freely chip in with ideas towards business improvement.
Through teamwork and seamless interactions, businesses can make countless breakthroughs in product design, and this will make it easy to maintain a culture of innovation within the organisation.
8 – This is Marketing – Seth Godin
Marketing is at the core of every business, and this book by Seth Godin highlights how best to market one's product and services.
Seth Godin has taught marketing skills to a lot of entrepreneurs, and this book lays out the marketing fundamentals that will yield better results.
The book can be used by freelancers, tech startup owners, and even marketing executives of Fortune 500 companies who are looking for better ways to market their products and services.
Godin advises individuals and businesses to focus on creating emotional connections with their customers rather than bombarding them with spammy emails and attention-stealing ads.
With companies facing more competition because of technological advancements, this book is highly recommended as it advocates for marketing methods with a personal touch.
9 – Building a StoryBrand – Donald Miller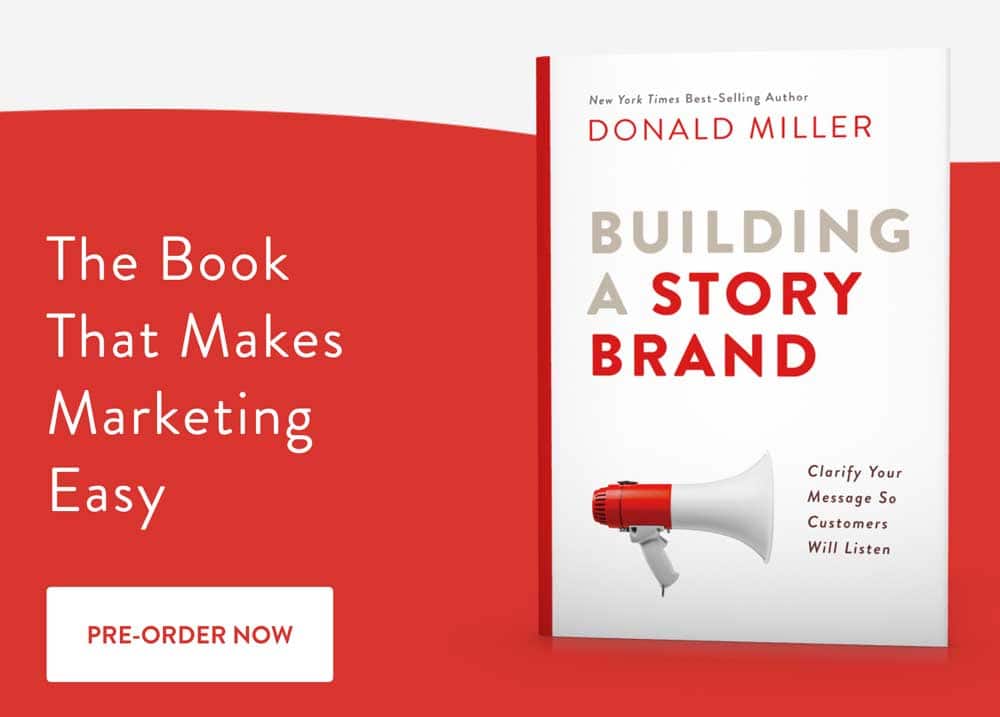 To connect better with their customers, businesses need a brand story, and this book by Donald Miller explains how to go about that.
It advices businesses owners to identify the unique selling proposition of their products and services and use that information to create story points that will help them connect with their customers better.
Donald also lays out tips on how to use a company's website and social media handles to communicate a business' brand message.
The end game in all of this is to establish strong relationships with customers and a following for your brand.
10 – The Design of Business – Roger Martin
This design guidebook by Roger Martin highlights the importance of merging intuitive and analytical thinking to solve complex design problems.
The book uses practical examples to explain how design thinking can be used to come up with solutions to real-world problems.
Designers are advised to involve their target audience when coming up with products and services to solve their problems to ensure that the solutions are well received.
It advocates for consultations at every level to make it easy for designers to come up with innovative solutions to problems.
Conclusion
To achieve success, businesses need good strategies that will help them beat the competition and gain favour with the masses.
Consumers are more exposed than before, and this has made them picky buyers.
There are a lot of publications out there that will help businesses position their brands better and above are our top books on strategy and design.
Most Recent Business Strategy Books
Last update on 2022-11-30 / Affiliate links / Images from Amazon Product Advertising API