The Importance of a Data-Driven Marketing Strategy
In a world of perfect B2C marketing, 100% of your target market would buy your product or use your services the moment they come in contact with your brand.
While this seems like a pipe dream, the better your organisation gets at data-driven marketing, the closer you can come to reaching high-bar marketing goals.
Marketers strongly agree considering 64% of them say data-driven marketing is critical to success.
That is why the marketing world is focusing more and more on data-driven marketing tactics, and data production is projected to be 44 times greater in 2022 than it was in 2009.
Marketing professionals also have access to more solutions for data collection than before, from data scraping tools to pre-collected datasets that can be purchased.
While it is clear that data-driven marketing is the way to go, getting a firm handle on data is not without its challenges.
In fact, 81% of marketers consider it extremely difficult to implement a data-driven strategy.
The struggle is real.
To help your organisation realise their data-driven marketing goals this year, this article will present a quick overview of the benefits of a data-driven marketing strategy.
Along with some of the top challenges of implementing a data-driven strategy, and how to efficiently develop a data-driven approach to marketing.
Benefits of Data-Driven Marketing Strategies
If you are not already sold on data-driven marketing, it is worthwhile to take a look at what all the fuss is about.
As you work on fine-tuning your marketing strategy this year, here are some significant benefits to consider.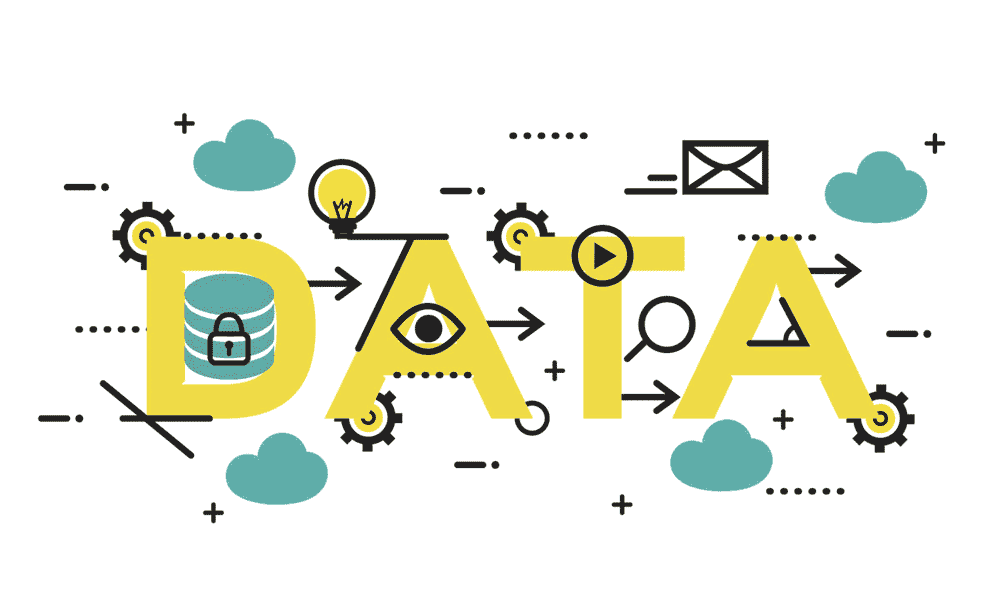 Personalised Marketing
Consumers are not only asking for more personalised shopping experiences, but they are also rewarding brands that personalise their business.
A recent report by Accenture shows that 75% of consumers are more likely to buy from brands that recognise them by name, makes recommendations based on past purchases, knows their personal shopping history, or all three of these individual options.
The key to unlocking this type of personalisation likes in, you guessed it, data.
Successful data collection and analysis will tell you who your customers are and their preferences, arming you with the right information to efficiently appeal to different customer profiles.
Excellent Customer Experience
The marketing industry has also seen a considerable increase in customer experience as a top priority.
Why?
Because customer interest predicts the future of your company's growth.
Research by Deloitte says that a customer's decision to purchase is impacted by their overall enjoyment of their experiences, and brands are catching on to this data.
Additionally, according to Walker, by 2024 customer experience will overtake price and product as the key brand differentiator, and customers will expect companies to personalise experiences and proactively address current and future needs, not just predict them.
Again, the key to providing an on-point customer experience lies in a data-driven approach to marketing.
The clarity in Decision Making
With data, you no longer have to "make gut" decisions and hope you get it right.
Similarly, you do not have to make a marketing decision that "makes sense for most of your demographic."
Data gives you cut and dry clarity on what your customers prefer, what their purchasing habits are, and what they want from your brand.
This makes segmenting lists, targeting your audience, retargeting, advertising across multiple channels, and creating accurate customer profiles a cinch.
Challenges of Data-Driven Marketing
It is true there is opposition in all things, even in marketing.
However, tackling the beast of a data-driven marketing approach is not as scary when you know what you are up against.
81% of marketers said adopting data-driven marketing is extremely difficult.
Knowing what some of those challenges are, makes it a little easier to make significant changes.
Not Enough Time and the Need to Skill Up Employees
One of the top challenges of being successful at data-driven marketing is marketers not taking enough time with the data to identify audiences and create accurate customer profiles.
It does not matter how much data you have if you do not take the time to comb through the numbers and find out what they are saying – you will not get far.
Similarly, it is vital to have the right team.
This means hiring marketers that not only are creative, but also have an understanding of data science, predictive analysis, and a good head for numbers.
Poor Data Quality
A study by ZoomInfo and Ascend2 found that 64% of "very successful" data-driven marketers surveyed said improving data quality was one of their most significant challenges in achieving personalisation.
Even though, ⅓ of marketers said their data-driven strategy was "very successful," a handful of them lacked the ability to the accurate and comprehensive company and contact information.
This challenge may ring familiar to other marketers, and act as a barrier to creating accurate customer profiles.
Inadequate Tools and Funds
Another challenge facing digital marketers is merely a lack of resources.
This includes having inadequate omnichannel data collection tools, and the funds required to gather enough data to deliver effective marketing and real-time customer experiences.
In fact, according to an article by Adweek, only 7% of organisations report being able to deliver real-time, data-driven experiences across all customer touchpoints and digital and physical engagements.
As stated before, the struggle is real.
How to Develop a Data-Driven Marketing Strategy
Now that we have talked about the challenges of data-driven marketing let's talk about the fun part: the solution.
Here are some actionable ways you can quickly transition from an organisation that dreams about hitting marketing goals to a team that uses data to blow those goals out of the water.
1. Invest and Integrate
This first step might be a hard pill to swallow because it involves budgeting.
At some point, you need to invest in a comprehensive set of data collection tools.
This can include an excellent CRM, social login tools, email marketing provider, marketing automation software, marketing operations and analytics platform, and more.
The next step is to integrate your data from various sources into one single platform.
When you create a single, robust, and flexible view of your data, it is much easier to gather actionable customer insights.
2. Refine Your Focus
When you are looking at your data, it is easy to focus on the "what" and the "how."
In other words, it is easy to think of creative choices your team is making and how you plan on executing your campaigns.
A more data-driven approach would be to focus on the "who," or your target audience.
When you look at your data, they will tell you everything you need to know about the consumers interested in your products or services.
The data will give you insights into what your customers prefer, what they purchase, what content they are interested in, how well they respond to different types of campaigns, and much more.
When you look for the "who," you get to know your target audience.
Then, it makes the "what" and the "how" much more manageable.
3. Create Buyer Personas
While you are in the process of refining your focus, you will want to create buyer personas.
Again, this is not something you have to spend hours and hours doing.
Instead, your data collection tools will give you insights into already existing databases that store customer information.
With that information, you can quickly identify telling demographic details, create buyer personas, and create different marketing campaigns that speak better to your various buyer personalise.
This will revolutionise the way you market to your customers.
4. Personalise, Personalise, Personalise
Once you have potent data collection tools and buyer personas, you are ready to personalise.
Moreover, if you remember from earlier in this article, personalisation is one of the most significant ways to improve customer experience and see success.
With data, you can leverage data, automate your marketing, and trigger relevant content that matches a specific buyer persona.
This approach will both save you and your marketing team loads of time, but also guarantee that you are sending the right messages to the right people at the right time.
Conclusion
Data-driven marketing can be a challenge, but it is not an impossible feat.
You will find when you invest in big data, it is just an investment in your customers and an investment in your business.