How to Determine Your Branding Objectives
What do you want your brand to be?
Branding objectives are the goals you have for your brand.
Clear branding objectives help guide you and your team by establishing easily understood, measurable performance expectations.
They also encourage you to critically examine your current practices for opportunities to improve and grow.
They can also help you compare your company to your competition in a way that can help you leverage your competitive advantages.
However, you should not choose just any goal as an objective.
Determining brand objectives starts with a clear understanding of what engages your target audience.
Objectives also need to strike the right balance between being achievable and ambitious.
This guide will teach you how to discover exactly who your customers are, how to develop a brand identity that they resonate with, and how you can create brand objectives that will help you make your overall business goals a reality.
Why Do You Need Branding?
Why is branding important?
Also, how can it help you achieve the goals you have for your business?
Branding is what makes you stand out from the crowd — it is the difference between your company being a wallflower and being the life of the party.
Branding is what can take your business from the company it is to the company you want it to be.
While the process of developing a brand is creative, branding works by establishing standards and rules — and sticking to them.
This is because branding is about consistency.
Consistency helps build trust and authority, things that are important to all businesses.
A brand builds your business's personality, fosters relationships with your target audience, and the process of developing a brand can teach you a lot about your company.
The Value of Realistic Branding Objectives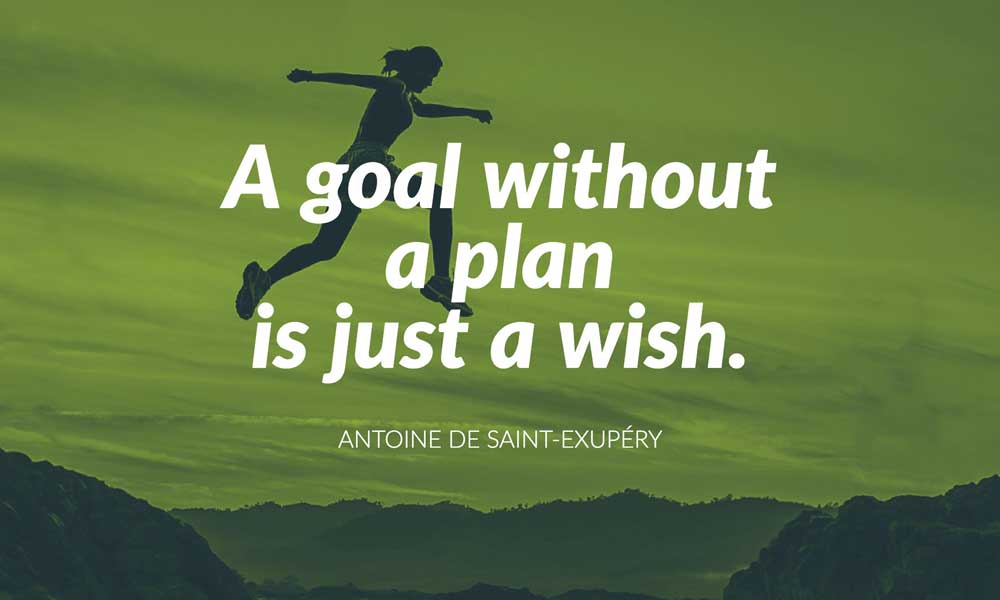 If you want to achieve progress towards a goal, it is essential to set realistic, measurable objectives.
Setting specific objectives helps everyone in your organisation work together to achieve your company's goals.
When objectives are defined, with measurable standards for success, it becomes much easier to work towards them.
Establishing useful objectives depends on striking the right balance between setting goals that are both achievable and effective.
When your goals are realistic, it is less likely that you will fail to achieve your goals.
Setting unrealistic branding objectives can result in frustration for everyone involved in working toward them.
Pressure to meet achievable goals can also impact employee morale.
On the other hand, goals that aren't specific or effective can be a waste of time.
There's no value to setting goals that don't have measurable standards that allow you to understand when you have met them.
For example, a goal like "get more sales" doesn't do much good, because it does not tell explain how many more sales you want to gain or how long you have to achieve them.
Realistic, practical objectives also have value, allowing you to show that you have a plan for your business.
This can help you obtain investments from outside investors or lenders, who are more assured when business owners have a clear plan for how they will make their business successful.
When you establish clear brand objectives for your company, you are also more likely to gain a competitive advantage.
Branding is one of the most influential ways to capture the attention of prospective customers.
Branding helps you immediately stand out from the competition — it is often the "first impression" your target audience gets of your business.
Having realistic, useful branding objectives can help you make branding decisions that will allow you to capture the attention of prospects.
Determining Brand Objectives Using Strategy
To determine valid branding objectives, start with your overall marketing strategy.
What do you want to achieve?
Common marketing goals include things like "generating more brand awareness" or "gaining more sales."
Objectives should always be concrete and associated with a timeline, so it is immediately clear if you have achieved what you aimed to accomplish.
Next, decide how your branding can help you achieve your goals.
For example, if you want to generate more awareness for your company, how can your brand help you do that?
""If you get one thing, get this — the power of your brand relies on your ability to focus and craft a marketing message that will convert prospects into customers,""
explains Laura Lake, author for The Balance.
If you want your prospects to become your customers, you first need to have a clear understanding of who they are and what they want.
Understanding Your Customers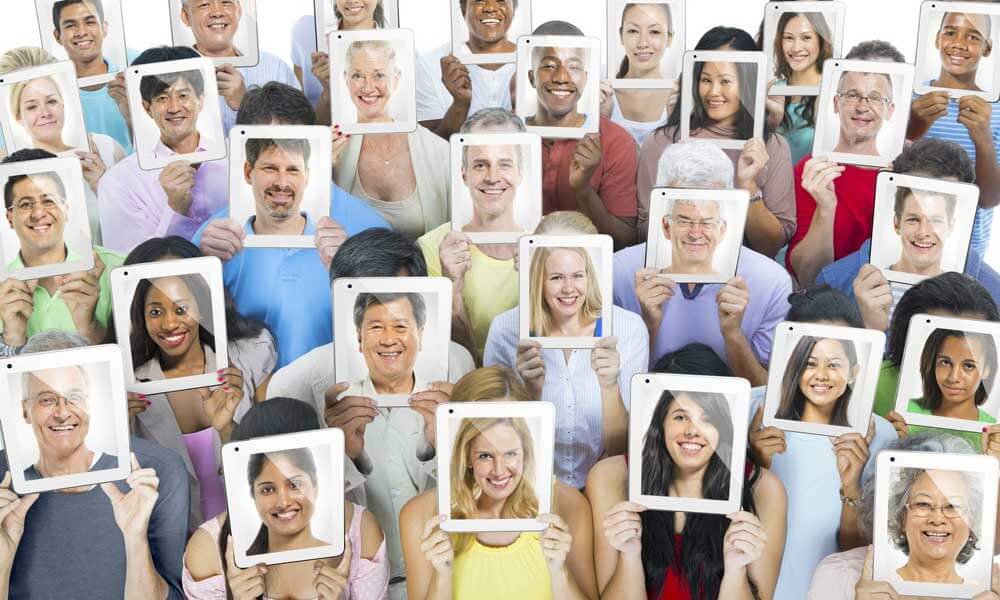 To create a brand that engages your target audience — a personality that gets along with your customers — you need to get to know them.
Marketers now understand that merely meeting customer expectations is no longer enough — settling for "meeting expectations" means leaving room for the competition to exceed those expectations.
Customers need to engage with a company to feel brand loyalty, and establishing customer engagement depends on understanding your customers and what it is that they want.
"Fully engaged customers feel an emotional investment in the brand in which they are engaged. Remember that loyalty is an emotional state despite the fact that we tend to measure it in transactional outcomes,"
note the marketers at StayNTouch.
Determining your average customer starts with some research.
After all, how can you build a relationship with someone if you do not know them?
This is important because, without this research, you can make branding decisions based on more arbitrary factors (like the novelty or personal taste).
This can result in a brand that isn't as effective as it could be.
It is essential to be strategic as you develop your brand: if you do not, your brand will not meet its full potential, or can even work against you.
Research begins with asking some fundamental questions about your audience like:
• Where do they live?
• What do they like?
• How old are they?
• What are their interests?
• How do they communicate?
You can find information like this by learning about the people who use your competitor's products, searching for information and websites where your target audience visits and examining their social media and browsing behaviours.
Get to know what's important to them, what their values are, and what resonates with them on an emotional level.
Once you have gathered some information, write a profile of your target audience that clarifies who they are, what they want, and how your brand fits into their lives.
It is all right if you find that the people who are using your product do so in very different ways.
You can develop subsets of your target audience if it helps you better understand and meet their needs.
However, remember that these various subsets should be defined by how your customer interacts with your product — not just their interests.
Once you have identified your target audience and understood what makes them tick, you can begin to develop objectives for your brand.
Some of these goals might include:
• Establishing or raising brand awareness
• Increasing customer engagement with your brand
• Increasing the value of your brand (brand equity)
• Creating loyalty towards your brand
All of your branding objectives should support your overall business and marketing objectives and are backed by a firm understanding of your target audience.
Executing Branding Objectives
Sale
Once you have determined your branding objectives, it is time to make them a reality.
In some cases, if you are an established business, this starts with evaluating your current practices and determining how they can be adjusted to help better achieve your goals.
This might also mean identifying new opportunities to brand your business.
You may need to develop or try new tactics to achieve what you want.
Some of these tactics might include:
• Attending trade shows, which can help build brand awareness and generate attention in your industry.
• Building relationships with other companies or professionals in your niche or industry. Collaboration can make both businesses stronger.
• Creating a new article, quiz, video, or even a new social media account that your customer can engage with. Customers love to interact with content:
"Leveraging digital channels is the most effective and affordable way to reach your existing and future customer base,"
notes Daryl Louie, co-founder of marketing firm Antisocial Solutions.
• Adjusting aspects of your brand that aren't helping you achieve your goals. It is essential to be willing to let go of the parts of your brand that don't engage your target audience. Don't allow personal preference override strategic decisions.
As you develop the strategies needed to achieve your branding objectives, make they are as clearly defined as your objectives.
The marketers at Four Winds Interactive suggest creating an easy-to-understand strategy map that defines the ways you will implement the tactics you choose to help you take your objectives from strategy to reality:
"We create initiatives around our people, products, and customer interactions. We also have metrics in place to ensure we follow through, or can quickly pinpoint where we need to make improvements."
They also note that a clear plan for the tactical implementation of the strategies for achieving your objectives makes the process easier to understand, communicate, and execute.
Once your goals are defined, and your strategy is developed, you are on your way to achieving your goals for growing your brand into a useful tool that engages your target audience.
An effective brand will guide your marketing plan, foster loyalty among your customers, and help you achieve your goals for your business.
With the right understanding of your customers and realistic, clearly defined branding objectives to work towards, you can stand above the competition.
Last update on 2023-05-31 / Affiliate links / Images from Amazon Product Advertising API