Get a 100% Free Brand Audit today!
No-obligations. No catch. Just a 15 minute video audit.
Are you unsure of how to build your Brand?
Has growth not been as quick as you thought?
Is your Business stuck or feeling dated?
Get a Free Brand audit today. This is a 100% free Branding audit, no-obligations and not sales focused. We provide this to help you gauge what the next step should be to grow your Brand and build a successful identity. Enter your details, and we will be in touch with a personal video branding audit (not a template), looking at issues from the viewpoint of a potential customer or client. The audit will result in a better understanding of your brand, promises and positioning, strengths, weaknesses and opportunities to engage your customers and grow your business. Your Business is your Brand.
 Your Brand is our Business.™
See how we've helped Brands Grow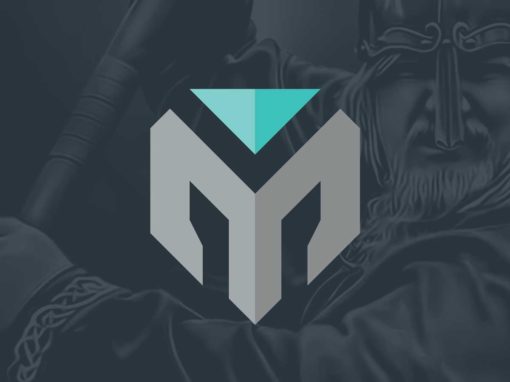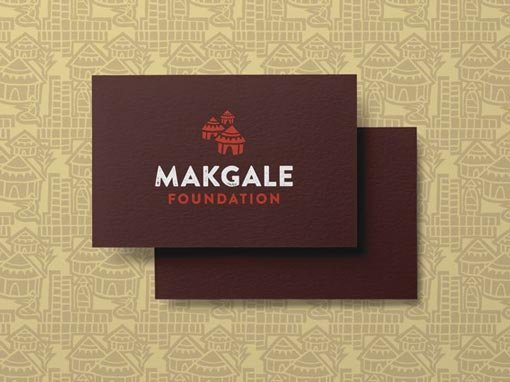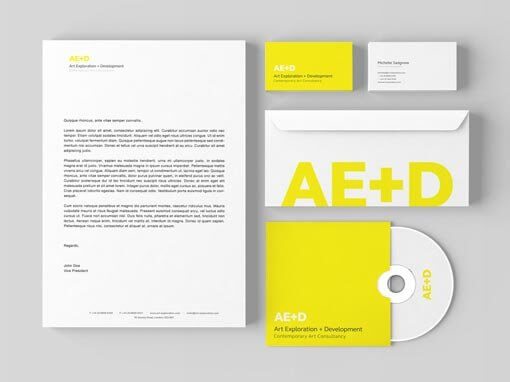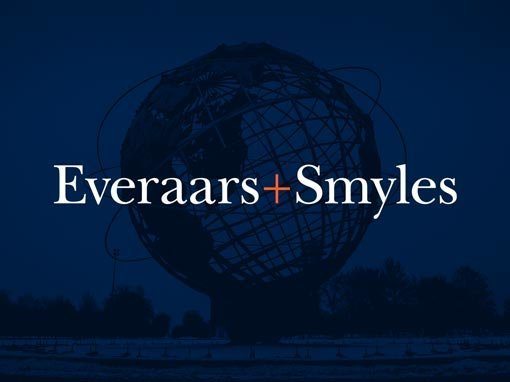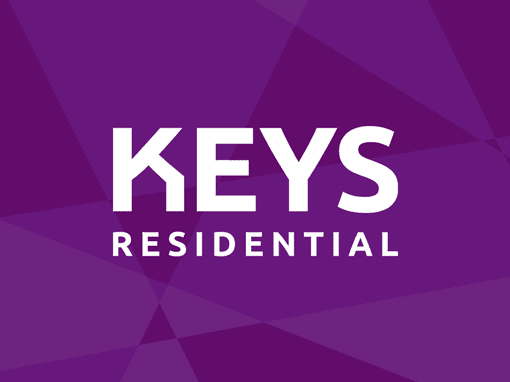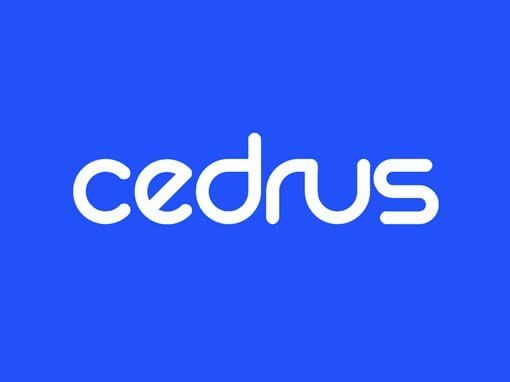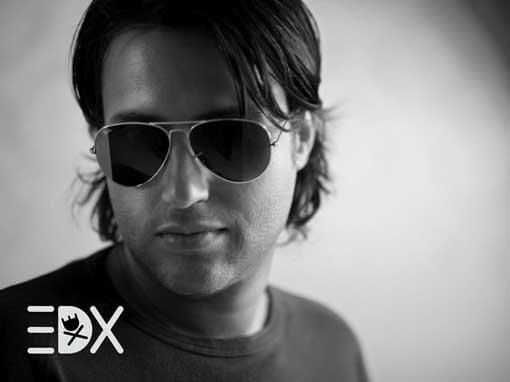 Looking to Revitalise your Brand this year?
To run a successful business, it takes a lot more than just a good product or service.
Every company or brand has characteristics unique to itself.
Over time, your business grows, naturally facing ups and downs to fit the environment.
However, it is practically impossible to get every element working together to enhance the business.
At certain points, your business may start diverging from the supporting factors that will directly affect business strategies.
As a business owner, there must be several in your mind related to business growth, such as losing customers to competitors, downslide in business growth, a sudden lack of sales or revenue.
In dealing with these issues, your company needs to stand out from its competitors.
And what exactly differentiates you from the competitors?
Your Brand Identity.
The effective solution to these problems is to perform a brand audit report.
So, let's learn about the brand review, why your business needs a branding audit and how to do one.
What Is A Brand Audit?
A brand audit report is a thorough examination or documented process of analysing the brand's current position in the market.
Comparison to competitors and a review of an effective strategy is a large part of that.
It assists you in determining the strength and position of your brand in the market along with measurable weaknesses.
It offers you opportunities for improvement and new development areas.
Consider this as the corporate definition of a brand audit.
In simple terms; it is a process of giving your brand a makeover to enhance the performance position.
The methodology of a brand audit report varies between industries and individual organisations.
There are no exact criteria which a business or Brand consultant can follow.
Regardless of the brand audit template, you can consider some measurable points that you can follow in performing a branding audit:
The standard and performance of your brand

Discover your business's strengths and weaknesses

The demographics of your target audience

Aligned strategic objectives of your business to fulfil consumer's expectations

Strategies which can be used to reach desired goals

Understand the place of your business in the market.
After the completion of an audit, you will get an accurate diagnosis of the current status of your business in the market.
It will give you certain factors where you need to improve your business strategies and workflows.
However, there is no perfect time to update your business plans, but it is important to be objective during the branding audit.
The baseline of your business's strategies should be analysed by measurable metrics, – not on subjective opinions.
Why Your Business Needs A Branding Audit?
A powerful brand has the capability to inspire, captivate and engage a broad audience, consequently increasing the bottom line for your business.
A powerful brand not only attracts premium customers, but also encourages referrals, social engagement, and desire to earn money from new clients too.
A comprehensive audit reveals several new growth and development opportunities for the business.
A professional branding audit example provides the foundations for future growth and creates favourable circumstances for the expansion of the brand.
It can be considered a benchmark for your current business activities which can be compared to future endeavours.
A successful brand audit will help the business in determining the customer's and company's viewpoint in several terms such as:
Helps you to determine the value of the brand in the market

Helps in planning corrective business strategies

In discovering the strengths and weaknesses of your business

Assists you in reviewing new marketing trends and growth opportunities

Recognising the competitive stand in the market

Enhancing brand resources

New development possibilities and future profitability

Business threats responsible for a failure

The effectiveness of brand management efforts
After performing a brand audit of your business, you will have a good understanding of false strategies and marketing behaviour followed to promote your brand.
While taking help from these outcomes, you can now take positive steps for the growth of your business.
You can create a whole new action plan, readjust your business standards, and acquire new marketing strategies to support your business structure.
What Are The Elements Of A Brand Audit?
A comprehensive branding audit review comprises of several components:
1 – Analysis of existing marketing and branding strategies, marketing plans, business structure, etc.
2 – Analyse the market, brand research and marketing research. This audit will help you preview your brand as well as the competitor's brand too.
3 – Internal Brand Audit: Internal branding audits assist in determining the future perceptions of the brand and the business. In-Depth research is performed to find how the firm manages by both perspectives, staff, and management. This research can be quantitative or qualitative or both. However, if you are opting for internal brand audit, make sure to consider quantitative elements.
4 – External Brand Audit: To conduct an external branding audit, it requires representative research sample of external stakeholders such as your brand's potential customers, missing customers, competitor's customers, media, and suppliers.
While performing an external brand audit, you can get an in-depth understanding of your brand image in the market, and it also helps you in determining the desired brand positioning.
An external branding audit is highly beneficial when it comes to determining the reach of your brand to the end-users in certain areas such as brand loyalty, brand awareness, perceived quality, and assistance.
5 – Brand Management Audit: Brand management review helps in determining multiple key areas of your business that defines the desired goal, i.e., the brand's vision, target sectors, brand standard and strategies, marketing tactics and executions.
Brand management audit also comprises of all the financial elements, measurement of brand's performance, i.e. KPI and ROI, and communications.
A communication audit is mostly conducted by big enterprises having multiple departments and divisions.
6 – SWOT Analysis: The combined approach of all the brand review mentioned above elements is known as a SWOT analysis.
SWOT stands for Strengths, Weaknesses, Opportunities and Threats.
SWOT analysis is a technique of understanding strengths and weaknesses, identifying opportunities and finding threats.
How Do You Perform A Brand Audit?
The business itself can perform an audit.
As a business, you have all your data readily available to carry out a branding audit.
There are some certain metrics which you can use to measure the growth and strategies of your brand.
However, here are the relevant parameters which you can consider while performing an audit:
1 – Create A Framework: To create a structure, you can start analysing the brand's mission and strategies.
Analyse your target customers, marketing behaviour acquired by your business to reach the customers, major competitors, your product's strengths and weaknesses and layout of the company.
2 – Have A Brief Look At Web Analytics: Web analytics play a vital role in online businesses growth and success rate.
While performing a brand audit, you can include these metrics:
Traffic Analysis

Bounce Rate

Page Views

Conversion Rate
3 – Ask Questions To Your Customers: After analysing the factors mentioned above, you can conduct surveys for your clients via phone call or email.
You can even try running online polls for quick customer feedback. It is an effective way to perform quick customer review.
Review Social And Sales Data: Reviewing social data will help in recognising the online visibility of your brand. Whereas the sales data will assist in determining the monthly revenues.
Take New Actions And Monitor The Result: After analysing these metrics and performing a comprehensive brand audit, you must be having some highlighted areas where you need to perform or implement new strategies.
So start concentrating on these specific areas and apply new business strategies carrying the core business values.
What Are The Benefits Of Performing A Branding Audit?
The list of benefits of performing a brand audit majorly comprises of pros and hardly any cons.
Brand inspection is the best possible way that helps you realise your business's consistency in the market, weaknesses of the brand, poor marketing strategies and missing opportunities.
There are lots of deliverables of a branding audit that reveals multiple things such as comparison of your brand with the competitor, performance in the market, and lot many doubts.
The benefits and deliverable of a brand audit are:
It enhances brand awareness among internal staff

Gives you honest opinions on how your brand works as a whole unit

It sharpens your marketing communication skills

It evaluates your brand positioning

It helps in improving brand management efforts

It provides a whole new direction and lets you create new marketing strategies to enhance the future of your brand

It increases the value of your brand with the help of consistent implementations.
Once you evaluate all these deliverables as mentioned earlier of a branding audit, you can create a new action plan, marketing and business strategies, implement better development services and several other tactics that help in the growth and development of your business.
The brand audit helps in determining the areas of problems and helps you in applying new marketing tactics or strategies that result in the growth of your business.
Author Bio: Ritesh Patil is the co-founder of Mobisoft Infotech that helps startups and enterprises in mobile technology. He loves technology, especially mobile technology. He's an avid blogger and writes on mobile applications. He works in a leading mobile app development company with skilled android app developers that has developed innovative mobile applications across various fields such as Finance, Insurance, Health, Entertainment, Productivity, Social Causes, Education and many more and has bagged numerous awards for the same.
I find Inkbot Design a great place for ideas and general information. A vary informative site..Well recommended
Gary Finley
13:33 22 Oct 17
Ink bot design has demonstrated superb skill in all areas of design. If you need a logo, web layout or general, branding project done, they're the

firm to use.

read more
Doug Wolfgram
12:23 22 Oct 17
I give this agency my highest rating for extensive knowledge and consistent service.
Odin Wallace
12:02 22 Oct 17
Inkbot's design work is world renowned, and his blog posts are clear to read.
Rosalind.J. Lee
14:54 23 Oct 17
Convenient and easy to find location using Google maps.
John Sullivan
14:20 22 Oct 17
Inkbot Design has tons of info and GREAT designs, check them out!!!
William E Spicer
14:02 01 Nov 17
Stuart delivered a logo for my business a few years ago and I'm really glad I went with him as the design has stood the test of time and I've used it

extensively across social media etc. Highly recommended

read more
Brian Deeney
20:26 08 Nov 17
Most excellent information about Graphic Design, Logos and Business Marketing! Kudos Stuart Crawford
Mott Marvin Kornicki
22:32 10 Apr 18
Great website with an abundance of well-written informative material. Keep up the good work!
Warren Fowler
13:51 26 Apr 18
I was so impressed with Stuarts work and reviews that I decided to hire him from overseas. I had worked with other designers near me in the U.S.

while trying establish a brand identity that would suit my company long term, but the process yielded poor results. I am extremely thankful I found Stuart! His approached our project being well informed of my vision and desires and I felt there was a mutual honesty at every step. Stuart is professional, understanding, and patient. I highly, HIGHLY recommend him for design work!

read more
Michelle Morgan
19:31 09 Aug 18
This is one of the best drawing logos I've ever seen I love this and I'm telling all of my buddies
JAYLIZ FREENEY
23:11 27 Aug 18
Superb creativity and range of colours, available for your projects !
françois Vallet
13:30 07 Sep 18
Les Mchugh
12:50 09 May 19
Inkbot Design provides great Graphics and wonderful customer service.
Kita Champion
01:39 10 May 19
Erik van Erne
11:46 10 May 19
Learning,... which I Love and you are so far ahead of "Branding" R&D and you generously Share... Thank You. Hope in the near Future to Work together
Bogdan Wrzesinski
03:31 13 May 19
Well done!: ♛♥♪♥ Thank you — #Happy2019 @GodSent247 #GodSpeed LetLoveWin 发展繁荣 - Develop prosperity!
BogDan Wrzesinski
05:47 20 May 19
An excellent agency with extensive knowledge and superior service!
Gaye Crispin
08:22 20 May 19
Inkbot has excellent advice and insight!
Scott Howard
21:56 23 Jul 19
Interesting articles about logo design and branding. Very informative website.
Keith Winter
11:06 25 Jul 19
strong dedication artist impression and detail
Gary Loper
20:54 25 Jul 19
Only one thing in mind , Great!
Efirial Moonshard
18:23 26 Jul 19
Consistently great information that is actually useful! Thank you!
922 Ministries The CORE
01:08 01 Aug 19
The blog has fantastic information!
Michael Smolensky
17:31 20 Aug 19
Inkbot provides professional and sound advice about web development and SEO.
Paul Jerard
00:27 28 Aug 19