20 Major Benefits of Advertising for your Business
Whether you have started a new business or want to take your small business to new heights of success, you need to promote your business to your potential customers. Advertising is about targeting the right audience and promoting your products or services at the right time. It is the most effective way to reach out to more and more potential customers and get them to buy.
Businesses have been using different advertising techniques for centuries, whether small, medium or significant. Television, print media and radio are the traditional advertising techniques that many companies have used for years to promote their brand. But the evolution of consumer shopping habits has made it imperative for businesses to update their advertising strategy. Companies must keep up with the latest advertising methods to meet the ever-increasing expectations of tech-savvy consumers.
With virtual reality, augmented reality and artificial intelligence, brands have changed how they advertise their products or services. In addition to traditional television and print media advertising, marketers also turn to digital marketing to promote their brands and reach modern consumers.
If you're wondering how it can help your business grow, here are 20 essential benefits of advertising.
What is Advertising?
Advertising is a marketing technique or practices companies use to promote their products and services. Various paid advertising campaigns can attract users' attention, reach the target audience, and persuade them to buy your products or services. Companies can use different advertising channels, tools and tactics to increase brand awareness, improve brand reputation, sell their products and increase sales.
Types of Advertising
Print
Email marketing
Television
Radio
Podcast
Mobile
Online
Social media
Native
Display
Broadcast
20 Major Benefits of Advertising
Let's explore the most important benefits of advertising your business.
Increases Sales
Improve Brand Awareness
Introduce New Products
Educate Customers
Stay Ahead of Your Competitors
Retain More Customers
Increase Customer Loyalty
Create a Positive Brand Image
Earn Customer Trust
Reach a Wider Audience
Attract Potential Buyers
Show Your Company Culture
Boost Employee Morale
Offer Job Opportunities
Reach New Markets
Increase User Engagement
Improve Conversion Rate
Show the Benefits of Your Products or Services
Make Your Brand Unique
Support Operations Management
1 – Increases Sales
For a successful business, generating sales and making more profit is crucial. By using various online advertising techniques, brands can attract potential customers and communicate the benefits of their products or services to them. The ultimate goal of any brand is to increase brand awareness, increase its presence online and offline and generate revenue.
Today's customers are more intelligent than average; they prefer brands with a strong presence when making a purchase decision. Building an emotional connection with your target customers can motivate them to purchase and try your products. If your audience knows the features and benefits of your products and services, they will buy them. This will ultimately improve your sales performance and help you reach your sales targets.
2 – Improve Brand Awareness
With various advertising campaigns, marketers can make their brand known and arouse the target group's interest. In this competitive world, startups and small businesses must make their brand known and increase awareness. Traditional or digital advertising is the best way to highlight the competitive advantages of your products and how your products can solve customers' problems. You can invest in search engine advertising, retargeting ads and offline advertising such as TV, radio and newspapers to promote your business to a broad audience.
3 – Introduce New Products
Does your audience know about your upcoming product or how your mobile app development company can solve their problems? Using various promotional techniques, you can inform your target audience about your upcoming products or highlight the features that set your brand apart from the competition.
Whether offering a special discount on your services or launching a new product, you can inform your customers through advertisements. Telling many people about the launch of a new product or service will increase the number of prospects who want to buy the product. When you launch a new product or feature, you should create effective advertisements to attract new customers.
4 – Educate Customers
Unfortunately, many companies assume that their customers know what they are offering. However, this is not the case. Entrepreneurs need to educate their target group about their products or services. Your target audience also wants to know more about your brand, products or services.
As a business owner or marketer, you must educate your audience about your products or services and what makes you unique. Advertising your business through different means allows potential customers to understand how your products can help them solve their problems.
You can familiarise your customers with your products and business solutions using advertisements and educational marketing campaigns. Many established brands focus on creating how-to videos and tutorials to show new users how the product works. Educating your target audience about your products is the most effective way to convince them to choose them repeatedly. This strategy will have a positive impact on your marketing efforts and revenue.
5 – Stay Ahead of Your Competitors
If you are one of the companies that want to gain a competitive advantage over your rivals, you should focus on your promotional activities. Nowadays, consumers can find dozens of brands, and you can attract their interest through targeted advertising campaigns. With the help of a digital marketing company, you can develop effective marketing and advertising solutions. Focus on the value your products offer special features, low prices and other unique selling points that can help you outperform your competitors.
Highlight your better business solutions and high-value products in your advertisements to make the company recognisable and enhance your brand's reputation. Brands can also focus on their unique interests, mission statement, specialities and cultural values in their video ads to attract audience attention. This strategy will work and set them apart from their competitors.
6 – Retain More Customers
Every business wants to retain more customers and get them to make repeat purchases. According to statistics, acquiring a new customer is 25 times more expensive than keeping an existing one. Various online advertising techniques allow brands to persuade customers to continue buying their products quickly. You can encourage customers to make repeat purchases with the right advertising strategy and tactics.
A customer who has bought your product once may see a retargeting ad on social media platforms. It reminds him of his positive user experience and motivates him to purchase or try another service. Similarly, if your favourite brand sends you a push notification with a coupon code or buy-it-now offer. In this case, your customers are reminded to visit the website, mobile app or retail shop again and make a purchase.
7 – Increase Customer Loyalty
Building a loyal customer base is essential to generate more sales, growing your business, and developing long-term relationships with your customers. Loyal customers are the most critical component of your business. According to statistics, more than 75% of loyal customers promote your brand by recommending your services or products to their families and friends. This clearly shows that loyal customers are your brand ambassadors.
In this digital age, targeting and engaging your customers through paid advertising campaigns is the most effective way to build customer loyalty. You can also use email marketing to inform your customers about your upcoming products, special discounts and other services. This marketing technique lets you tell and engage your audience even if they don't buy anything.
8 – Create a Positive Brand Image
Companies that invest in promotional campaigns can improve their brand positioning and create a positive brand image. For example, you can create a promotional video that shows how much your brand cares about its customers. You can showcase your hardworking team that provides round-the-clock customer support and solves your customers' problems. Integrating video ads into your campaigns allows you to show the positive side of your business, increasing your brand's credibility. Effective advertising can help brands build a brand personality in customers' minds.
9 – Earn Customer Trust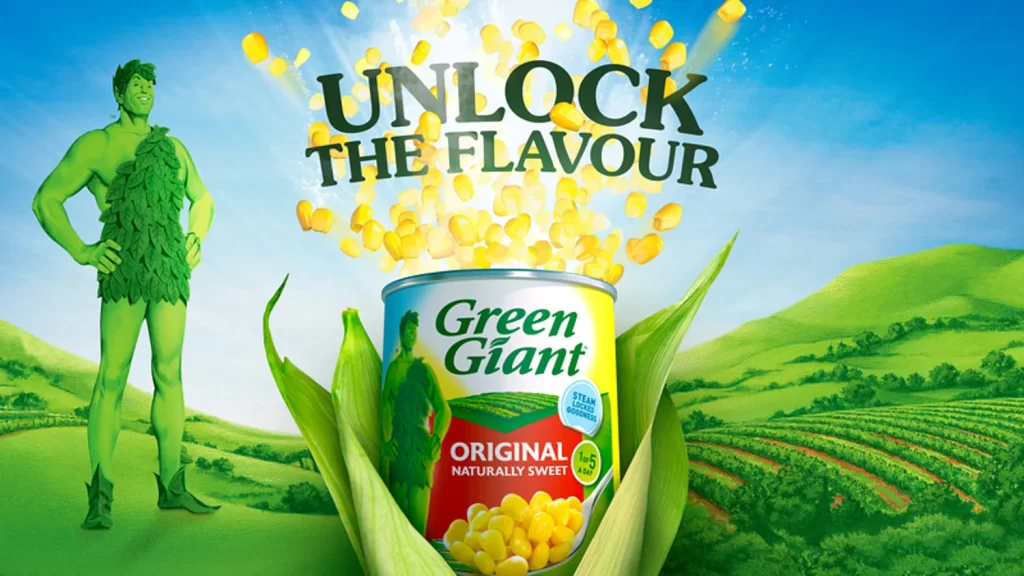 In this competitive market, the most challenging task for marketers is gaining tech-savvy customers' trust. According to a survey by HubSpot, 55% of customers don't trust the brands they shop with as much as they used to.
Gaining and maintaining customer trust can boost your profits. By harnessing the power of digital marketing, marketers can build trust with their customers. They can create awareness campaigns to tell your brand story and be transparent about your products and services. Give your customers a clear idea of the usefulness of your service or product so they can make an informed buying decision.
Include customer reviews, testimonials and pictures of customers using your products when creating promotional campaigns. Harness the power of video testimonials to demonstrate the value of your products and the benefits of your services. Remember, today's consumers trust customer reviews more than branded content, so use them in your advertising campaigns. This is the best way to convince potential buyers to try your products and improve your company's reputation.
10 – Reach a Wider Audience
With the advent of various social media channels, forums and marketing channels, it has become easier to reach a wider audience. Knowing the right channel and advertising method can help you connect with the right people interested in what you have in store for them.
For example, you can use Facebook marketing to reach your potential and current audience and encourage them to sign up for the newsletter to receive guides and interesting posts. You can also use email marketing to offer a special discount and invite customers to visit the shop or shop online. Another way to inform potential customers about your new offer or product feature is to use text messaging.
Focusing on your marketing message is essential regardless of which marketing method you choose to increase your reach. Ensure your brand offers the best solution to your target audience's problems. By keeping your message, voice and style consistent, you can successfully build a large audience across multiple platforms.
11 – Attract Potential Buyers
The ultimate goal of advertising is to identify your target audience, target these potential customers and sell them your products. You need to experiment with different advertising techniques to reach them, grab their attention and make them repurchase. A perfect marketing plan can help you target potential customers and increase sales.
You can create marketing ads with special offers, such as "buy one, get one" deals, gifts, free shipping and introductory discounts. These are the most effective tactics to attract customers and grow your customer base. Using Facebook and Instagram marketing, you can engage with your target customers and give them a reason to buy from you.
12 – Show Your Company Culture
A company with solid values and friendly work culture can resonate with customers. Effective advertising campaigns allow marketers to communicate the company's core attributes, values, culture and work culture to a broader audience. Showcasing company values can give your brand a competitive advantage over others.
A survey conducted by Deloitte found that 82% of respondents believe that portraying the company's culture is crucial to showing the brand's personality and promoting the company's positive aspects. Brands can use video ads to showcase the company culture, the interactions between employees, and how they work together and enjoy their work. This advertising technique, when used well, can increase brand credibility, gain customer trust and strengthen your brand identity.
13 – Boost Employee Morale
Your employees work hard to provide excellent customer service and improve the quality of your products. Appreciation for their hard work is critical. This keeps them motivated and increases employee retention. Promotional campaigns that showcase outstanding performance are the best way to increase employee engagement and morale.
Brands can award the 'Employee of the Month' and publicly recognise their achievements when they reach an important milestone. This shows potential employees that it's a great place to work. In addition, you can give away free corporate clothing, mugs, pens, notebooks and other gadgets to show your appreciation, boost morale and promote your brand.
14 – Offer Job Opportunities
Whether you want to create online or offline marketing campaigns, you need a team of professionals to help you successfully make your adverts. For example, suppose you want to invest in PPC ads or paid social media campaigns. In that case, you need to hire a digital marketing agency to create ad copy, images, CTA, design, and monitor your ad campaign. A team of graphic designers, sales managers, copywriters and digital marketers can better manage your campaigns.
It would be best if you also had a team of professionals for your offline marketing campaigns who can promote your business at festivals, exhibitions, corporate conferences, parades and sporting events.
15 – Reach New Markets
Advertising helps small businesses and startups to grow exponentially, expand their operations and reach new markets. Brands can open new branches in different areas and cities. Effective marketing campaigns allow brands to reach a global audience and expand their business internationally. It provides an excellent opportunity for brands to engage with investors, leading to phenomenal growth.
With a compelling advertising strategy, thorough market research and tailored marketing messages for different markets, cultures and countries, it is possible to reach a global audience. The key to expanding your business is to provide a consistent brand experience across different regions, cultures and languages.
16 – Increase User Engagement
In this highly saturated world, where every brand is fighting hard to attract users' attention, you need to develop a promotional strategy to be successful. Whether you offer a SaaS product or have recently launched a mobile app, you need to improve product engagement and get users to use your product features. User engagement can be increased through personalised marketing and adverts that bring users to interact with your brand and turn to you first.
You can send personalised emails, welcome messages and newsletters based on users' actions on your mobile app or website. Video ads can also work best, keeping users' attention and building a solid emotional connection with your audience.
17 – Improve Conversion Rate
Regardless of the type of industry, marketers strive to increase the visibility of their products and services. They must develop innovative marketing strategies to improve conversion rates and drive customers to take a specific action. Many marketers rely on mobile marketing and send personalised SMS and push notifications to motivate people to visit the website or the nearest point of sale.
With native advertisements, you can attract quality visitors to your website who are interested in your products and brand. The most important thing is to make your native ads attractive, so potential customers become paying customers.
18 – Show the Benefits of Your Products or Services
Regardless of which marketing channel or tool you use to promote your brand. When marketing your brand, focus on your product's benefits and unique features. For example, if you are launching a new product, you can organise a live circuit or event to attract new prospects to your brand. For local businesses, it's a good idea to host an open house or live information session where they can highlight the benefits of the product and its features.
In addition, a live Q&A session or working with an influencer with the right expertise can encourage customers to try your product or service. Whether expanding your web design agency or offering a new pricing model for clients, you can use multiple channels to inform your customers about your new product feature, software upgrade or service offering.
19 – Make Your Brand Unique
The only way to survive in this competitive business world is to do something unique. There has to be something special about your business, the value you offer your customers, the areas you operate in, the way you interact with your customers, your unique logo design, your products, your pricing – everything. Identify your unique attributes and use marketing channels to promote your business.
Create promotional campaigns to inform people about your products, pricing plans, special features, unique product features and how they can be purchased. By focusing on your value proposition, colourful design, catchy content and slogans, you can leave a positive impression, build brand credibility and make your brand unique.
20 – Support Operations Management
Marketing and operations work hand in hand. Data transparency helps employees work together and make informed decisions and solutions to grow their businesses. To make your business more profitable, you must integrate these two crucial departments and deliver quality products on time.
With the right marketing plan, you can ensure smooth and profitable business operations that will help you achieve the company's goals and objectives. Effective marketing and advertising strategies can help you improve your business operations, generate higher sales and run your business in the best possible way.
Final Thoughts
Today's customers are selective in buying decisions and choose their preferred brands to meet their needs. Focus on creating high-quality adverts and engaging marketing campaigns to capture audience attention, promote your products and establish your brand as an industry expert. With the help of a digital marketing agency, you can develop advanced advertising methods, create a positive brand image and generate more conversions and revenue.