What is Personalised Marketing? Examples & Stats
Talk to one, and you have communicated.

Broadcast and you have talked to none.
That's precisely the difference between conventional marketing and personalised marketing.
As the internet facilitates the building, launching, and scaling businesses, it births more brands…
…which puts consumers in a tough spot because attention is scarce.
But every company looks to acquire their consumers' valuable attention because: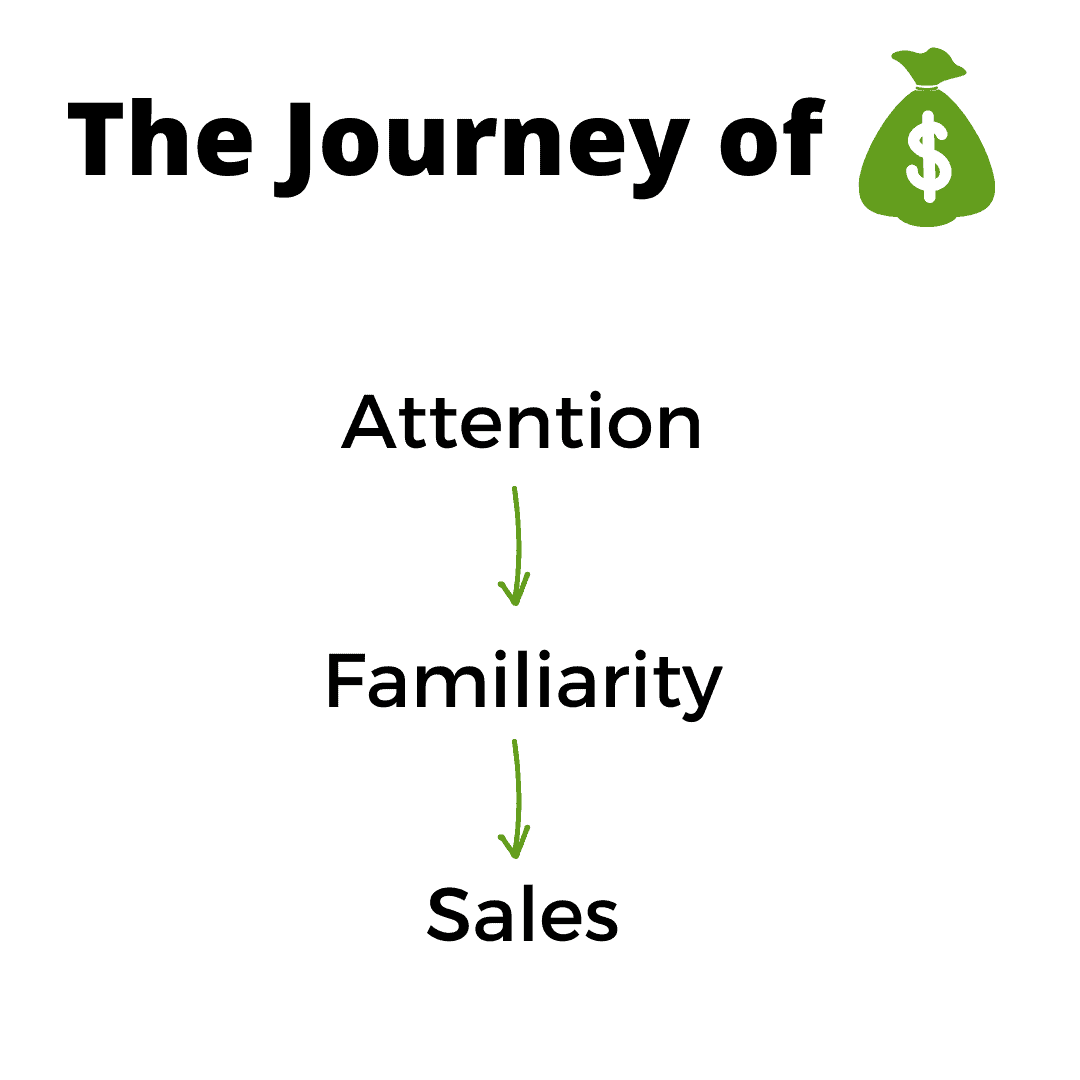 Something interesting happens when you chase something(or someone) — you place them in a position of power.
And who controls the events? Yes, you guessed it right — the person with the upper hand.
The submissive has to pander to the dominant's needs and desires whilst always facing rejection.
Understanding this particular equation of power will help you grasp the need for personalised marketing and why adopting conventional marketing methods guarantees you market irrelevance.
The easiest way to capture someone's attention is to make them feel unique and heard.
That works in the domain of personal relationships and performs beautifully in the business world.
Why? Because the laws that govern human behaviour remain valid regardless of the environment, a person is in.
That's precisely what personalised marketing is:
A marketing strategy that employs technology to personalise consumer experience end-to-end, from landing on the website for the first time to receiving product promotion emails to customer support, etc.
And all of it is done in a fashion that makes consumers think, feel, and believe that the company has directed all its efforts to serve just them.
When done right, your company becomes a brand in the minds of consumers.
They feel special because they feel like you have chosen them.
They feel heard when you analyse their website behaviour and offer them a special discount upon noticing that they abandoned their cart post adding a product they checked seven times.
Small & loving steps towards consumers consistently executed hyper-increase the probability of converting a one-time customer to a repeating one.
What are the Benefits of Personalised Marketing?
Let's look at a few ways that adopting personalised marketing can benefit your company:
A 'WOW' Customer Experience
There is no such thing as bad advertisements.
Confused? Don't be.
Only irrelevant advertising gets on people's nerves, which starts to feel like bad advertising.
GlobalWebIndex mentions the top motivations for ad-blocking in its detailed infographic:
[Source]
If you collect user data ethically, analyse user behaviour, and tailor user experience end-to-end to only serve relevant content and promotions, (almost) no reason would be left for prospects to not buy from you.
When user privacy is a hot topic, and every browser pushes against user data collection, you must be creative and ethical while collecting data in exchange for something valuable, like a high-quality lead magnet, case study, etc.
Your consumers feel special when they get discounts on the products they added to the cart but then abandoned.
This makes them feel that you care for them, that you understand them and their needs.
And what do we do with people that we think care about us? WE TRUST THEM.
Tiege Hanley, a male skincare company, does this beautifully.
Before we dig further, let's take a moment to appreciate their clean and minimalistic website design that shines a light on their one-product strategy:
[Source]
I perused their website and added one of their 'systems' to my cart.
I intentionally abandoned the cart to see if they would take some action to make the sale.
And boy, they did!
Within minutes, this email arrived:
[Source: Personal Email]
I bought the product because I was impressed with their personalised marketing strategy. 
Also, because I'm a raving fan of the company's founder, Aaron Marino, he publishes impressive men's style content on his YouTube channel, Alpha M.
Transforms Your Company Into A Brand
When your customers are offered tailored experiences, they feel mentally and emotionally connected to you.
They don't just remember your company's name but can feel emotions riling up because of past buying experiences.
People never forget how someone made them feel.
And they can't help but 'feel' for your company when you talk to them about their needs and wants instead of treating them like another transaction.
This 'feel' transforms your company into a brand, period.
Strive to be a brand!
No example would be better than Amazon.
Amazon has become synonymous with on-demand anything, really anything.
And they have won their customers' trust by delivering on time, every single time.
They didn't stop there. They built a great recommendation engine that suggests products to customers based on their tastes, past purchases, and other 'secret' parameters.
It generates 35% of its revenue via personalised recommendations. [Source]
Amazon doesn't like to leave money on the table. They strive to convert every customer into a repeat customer.
You can even say that they get their customers addicted to buying from them.
A worthy goal to achieve, eh?
More ROI
Hope is not a strategy and must never be used so.
Why? Because relying on hope only implies you are willing to shoot arrows in the dark.
As a company, you want to allocate your time and resources intelligently to squeeze all that a clock and your dollars have to offer.
Conventional or traditional marketing presents an advertisement to a non-targeted audience, who may or may not even be interested in your product.
That means lowering your conversion rate and simply gambling with your capital.
When you carefully segment your audience based on various parameters, like age, gender, financial capacity, users' website behaviour, etc., you know whom you are crafting an ad for.
Based on your results, you refine your ad to retarget, but now, with more precision…
=> high probability of sales!
A great example would be running targeted email campaigns instead of blasting an email to all the members as EasyJet did on its 20th anniversary:

[Source]
Generates Not Just $$$, But Happiness Too
Building and sustaining relationships is THE way to build a business that outlives you.
And in a relationship, your actions speak volumes about what you feel for the other.
The same is true in the case of business!
When you present content and ads that are crafted according to consumers' tastes, preferences, and past behaviour, they can't help but feel deeply connected to the company.
This generates a deep sense of fulfilment and happiness, ensuring they keep their pockets open for you.
[Source]
Logic dictates the first purchase.
Emotions administer the subsequent purchases.
Contentment breeds happiness, and happiness breeds more happiness.
Tap into the most basic human emotions while building any part of your business; you'll never have to worry about sales.
Keeps Consumers Hooked In
Do you binge-watch TV series? I'm sure you do. Well, who isn't guilty of it?
But how do you arrive at the situation where you have no choice but to continue watching episodes upon episodes, series upon series?
It's the recommendations!
Imagine if you love watching thriller TV series, and after watching two, Netflix presents you with a period drama…
…that would be a mood spoiler, isn't it?
You wish to spend your weekend in your blanket with a tub of popcorn, and then, bam, appears a period drama.
But that's not what happens, or does it?
Netflix quickly learns your taste and keeps you hooked as a monthly subscription consumer. They continue to recommend you more thriller TV series.
An intelligent recommendation engine is crucial to add-on and recurring purchases. It is the backbone of E-commerce and on-demand video services.
So, you can blame Netflix for your dark circles if you'd like to; just saying 😉
BUT…
Before you begin crafting a personalised marketing strategy, remember to:
Build A Buyer Persona
Possessing a clear idea of your ideal customer makes your marketing economical and gives you an unfair advantage over your competitors.
How, you ask?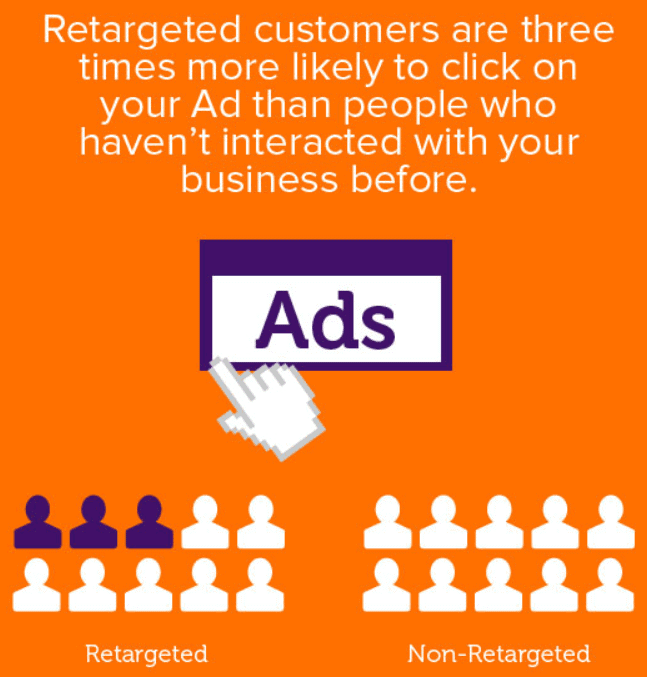 [Source]
Directing the retargeted customers to your website helps increase the site traffic by 210% if the buyer persona is well-baked into the infrastructure.
And if you serve personalised content there, you find yourself in great luck — sales!
Be Patient
Gaining enough information about your ideal customers and personalising marketing content requires appropriate staffing, dollars, and time to attain perfection via hit and trial.
So, if you're intensely focused on generating sales on demand, you may get impatient, which will only backfire, and you will waste every resource.
Be patient — quality takes time to arrive. But when it does, it stays.
Four Personalised Marketing Tactics
Custom Voice DMs
Social media aims to push people to interact with others with no geographical boundaries.
It isn't a chore. It isn't a task to finish.
Staying human and interacting with your prospects, just like a human would, establishes a humane image of your business in the minds of your (ideal) customers.
Don't just stop publishing beautiful and meaningful social media posts!
Get to know your audience by initiating a conversation in the DMs…
Satya Purna, a business coach, helps freelancers worldwide create $20K months – working four days a week.
(she is remarkable at what she does!)
Amazed by her, I wished to collaborate with her on a project. So, I added value to her community via comments on her Insta profile.
She noticed it quickly and initiated a conversation via an audio clip in the DMs. Not a monotonous text, you see?
Mustafa Khundmiri, an internet marketer and the founder of the world's first collaborative blogging platform, did the same.
I stumbled upon his refreshing marketing advice while perusing my Twitter feed, which earned him an instant follow.
He didn't take long to initiate a conversation via Twitter DMs:
The insane conversation quality led me to sign up for the private beta release of his to-be-launched blogging platform.
Sales come easy where there is a human-to-human connection.
You don't have to think of 'wise' strategies to make a sale.
Just pick up your phone, and send a DM!
Hyper-Specific Emails
If you've spent time online, I'm sure you have heard that an email list is a goldmine.
Why? Because you own that virtual real estate.
No one can take that away from you!
Whether social media apps survive the test of time, your email list will stay with you no matter what.
But having the best weapon doesn't ensure success in a battle — a warrior's skill does.
Employ the right technology stack to intelligently segment your audience, build a buyer persona, and run A/B tests on specific sections of email list members.
Blasting an email campaign with zero personalisation makes you look awkward and shoots down any chances of you impressing your customers.
However, sending mass emails with great personalisation helps you reach out to thousands of people, follow up with them, and close those sweet deals effortlessly.
Crafting emails around your audience's tastes, preferences, and needs makes them hit that CTA.
Or else, you'd quickly become just another company that runs email campaigns to 'sell' something to them.
Two components command the success of an email campaign:
Yes, it would be best if you compelled them to open your email:
[Source]
Crafting the email preview text to highlight a benefit or pain point significantly increases the email open rate.
Why?
Because your audience no longer sees it as a promotional email but an email packed with info about a product that has the potential to alleviate their pain.
Context decides the game, period.
Like coaching or consulting, businesses perform the best with plain-text emails, whereas e-Commerce businesses perform well with interactive emails.
Beauty mustn't distract your audience from the purpose. It must act as an aide to the sales and marketing funnel.
And crafting an email template alleviates the headache of creating an email design from scratch every time.
Explore the various business email templates that can help you convert a prospect into a valuable customer. That number climbs to six if you own an E-commerce brand!
Don't Be Cold!
Cold emails don't work — it is a MYTH!
If you personalise it, you hyper-increase the probability of opening doors to new clients:
[Source]
Sending a cold email is like walking up to someone at a party and introducing yourself.
Does it sound complicated now?
Again, focus on not crafting a cold email but the ways you'd start a conversation with a stranger.
The process will become shorter and easier…
Take a look at this:
[Source]
And that's how you send a high-converting prospecting email!
But as we discussed before, the opening line orchestrates the success of a cold email campaign.
If they don't open it, they won't see the value you're offering!
Deploying the tried-and-tested subject line formulas, like mutual business formulas, helps you consistently achieve a 50%+ open rate.
Beautiful And High-quality Lead Magnets
I mentioned in an article, Brand Continuity Strategy For Online Selling, how Gary Vaynerchuk uploaded a free resource educating his audience on:
[Source]
He published it on SlideShare, and it went viral instantly!
Why? Because it's functional and educational.
For him, it created brand awareness.
For you, this could act as a lead-generation mechanism.
Is there a throbbing pain point of your ideal customer that you could make a presentation around? Design a presentation that engages your audience and discusses these specific points.
Share it where your ideal customers hang out and watch them enquire about your services.
Make sure that the value you offer in the resource is top-notch.
These were just four highly relevant personalised marketing strategies that possess the potential to build deep relationships with your customers and put you in a position where you don't have to hit the sales hammer hard to swim in $$$.
I'd love to know which tactic hit the chord with you, and if you're planning to arm your business with personalised marketing, let's chat!