6 Creative Stages of Branding Design – A Step-by-Step Guide
One of the most valuable assets every business or company has is not their product nor is it the knowledge and expertise of their staff, but their brand name.
Your brand doesn't just represent the face of your business, but it can also be a guarantee of quality and authority.
According to Nielsen research, 59% of consumers prefer to purchase new products from brands which they are already familiar with, and 21% have bought a new product because it was produced by a brand they like.
Moreover, it's more of the same if you ask the companies, as well, with B2B marketers being adamant that their top goal over the last five years was brand awareness.
It's fascinating to think that the most sought-after aspect of your business is not something that is even palpable.
Although we tend to think that the term "brand" applies to a company's visual identity (which is it does), it is actually a perception of your business in the eyes of your customers.
So, everything you do, such as packaging, your website, online advertising, social media, content marketing, as well as your customer service, makes up your brand.
However, brand building can be a long and complicated process, with so many things that can go wrong, especially from a creative standpoint, which is why we have decided to compile a step-by-step guide involving all major creative stages of branding design.
Let's a take closer look.
1 – Figure Out Who Your Target Audience Is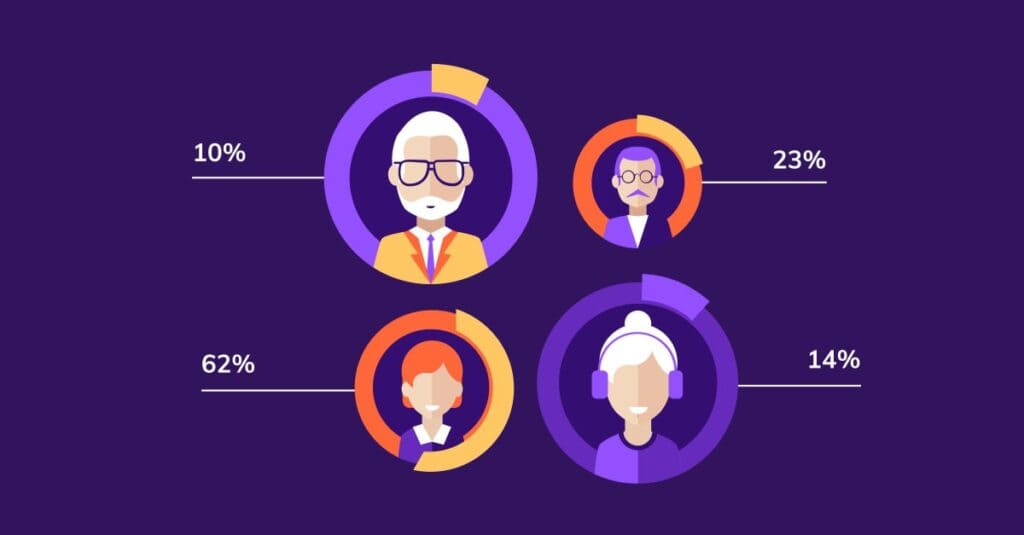 Although it seems perfectly logical that you would cast a wide net and include as many customer categories as possible with your branding strategy, the truth is, it is impossible to be all things to all people, not to mention it will cost you a fortune.
This is why it's important to narrow down your focus and direct your brand toward those customers who are most likely to consume your content, subscribe to your email list, click on your ads, and ultimately, buy your product or service.
One of the essential creative stages of branding is coming up with a target audience persona or personas, which is an approximation of those customers whose needs you are trying to fulfil.
Being specific is crucial here. In practice, your target audience persona might look like this, depending on your niche:
Gender: Female
Age: 25-40 years old
Education: College Degree
Income: over $50,000
After doing this, you will have a much better idea about who your customers are and how to continue with creating a brand that they can identify with.
This will also determine your marketing and design efforts, as well. Although this may not seem like something overly creative, remember that design also involves research, not just making things look pretty.
2 – Design a Logo for Your Brand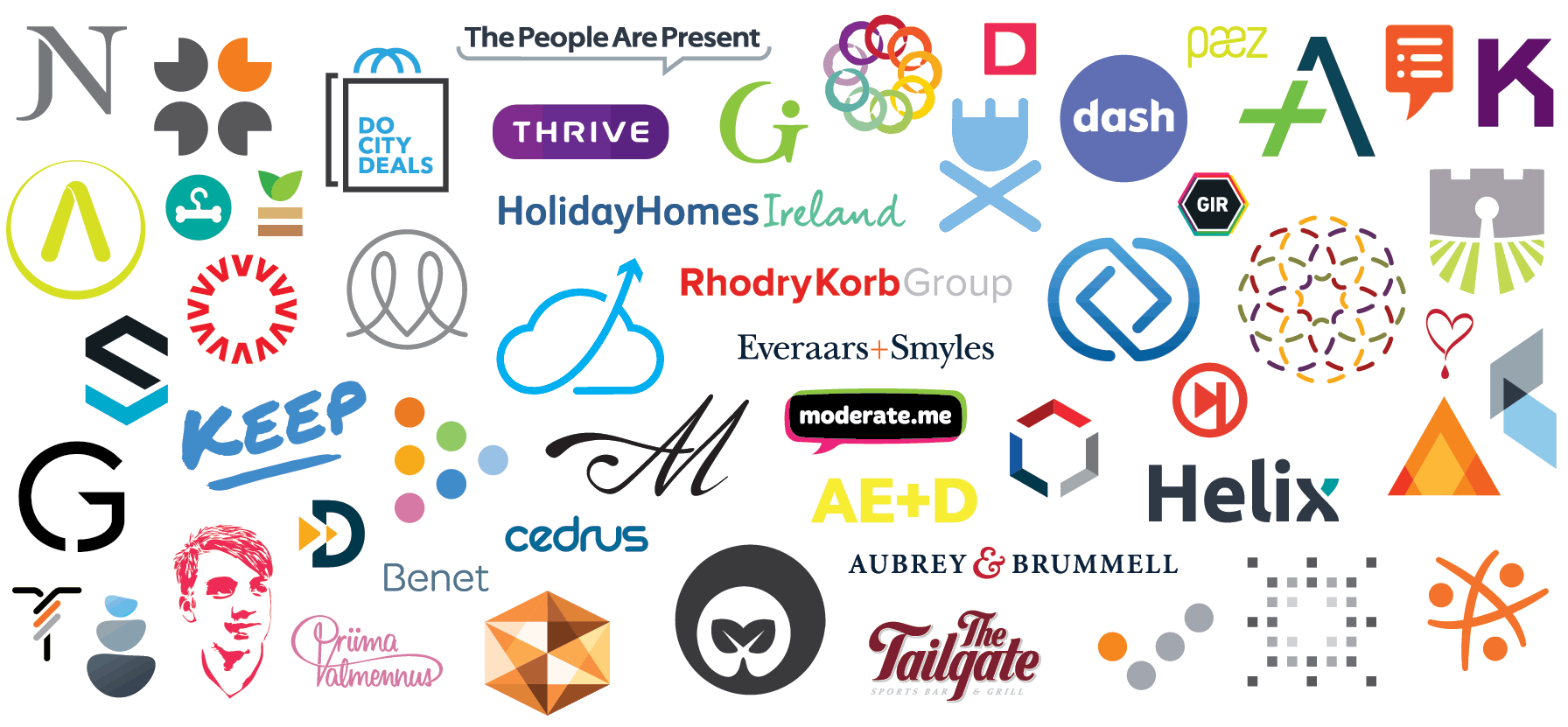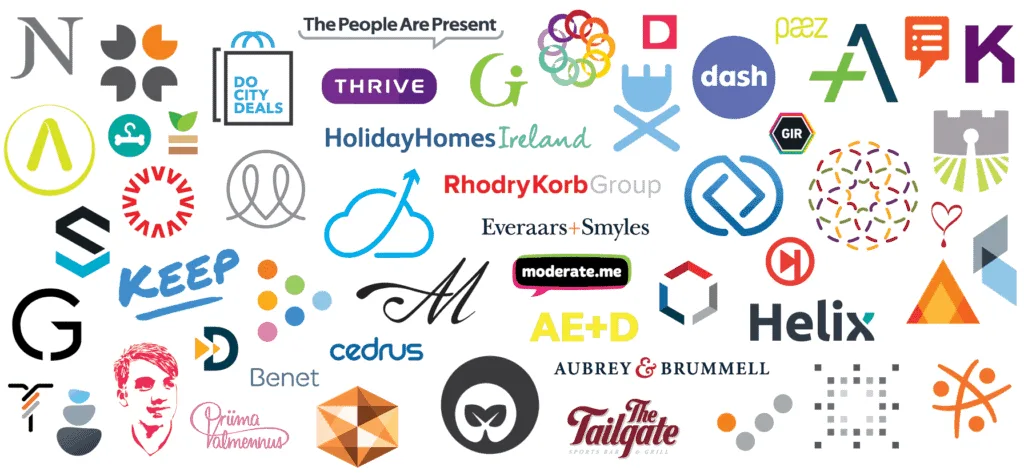 We've already mentioned that your brand is much more than a logo.
That being said, designing a logo that stands out is essential, and is one of the building blocks of your brand's identity, simply because it is the first thing that potential customers see.
Now, to come up with a logo design that best represents your brands, you should start by looking at your competition.
You want to compare your logo to those of your competitors to determine any unintentional similarities and to make sure that it's unique enough.
Then comes the creative process during which you will have to design the logo and decide on the colours and style which is aligned with your company's goals and industry.
Also, to determine if your design is effective, you will need to do some testing.
We aren't just talking about testing different logo versions, but also how your visuals will look on a variety of different screens and inside different contexts.
For instance, your logo may look great on a billboard, but when it comes to social media, its elements might be too small or unreadable.
Alternatively, the colours may not look as great once printed.
You want to test all possible scenarios before going any further.
3 – Design All Brand Visuals
Although your brand's logo will probably become the most recognisable element of your visual identity, it is not the only one that should be well-developed.
For instance, typography is almost as important.
Plenty of companies go through the stages of branding when designing their own unique fonts which are complementary with their logo, as well as other visual elements of their brand.
For some brands, such as Coca Cola, their typography has become synonymous with their logo.
They are one and the same.
Establishing consistency is also something that won't go unnoticed by your target audience.
Another visual element that you may want to look into is a mascot.
Creating a mascot will enable you to personalise your brand and humanise how your customers interact with it.
Your mascot is a symbolic representation of your brand, and in some cases, it can serve as an alternative to your logo, although the two often go together.
Because mascots communicate and interact with users in a more personable way, you can use them to introduce your products and services.
Finally, a well-designed mascot can become just as recognisable as your logo, which is the case with Michelin Man, for instance.
4 – Establish Brand Style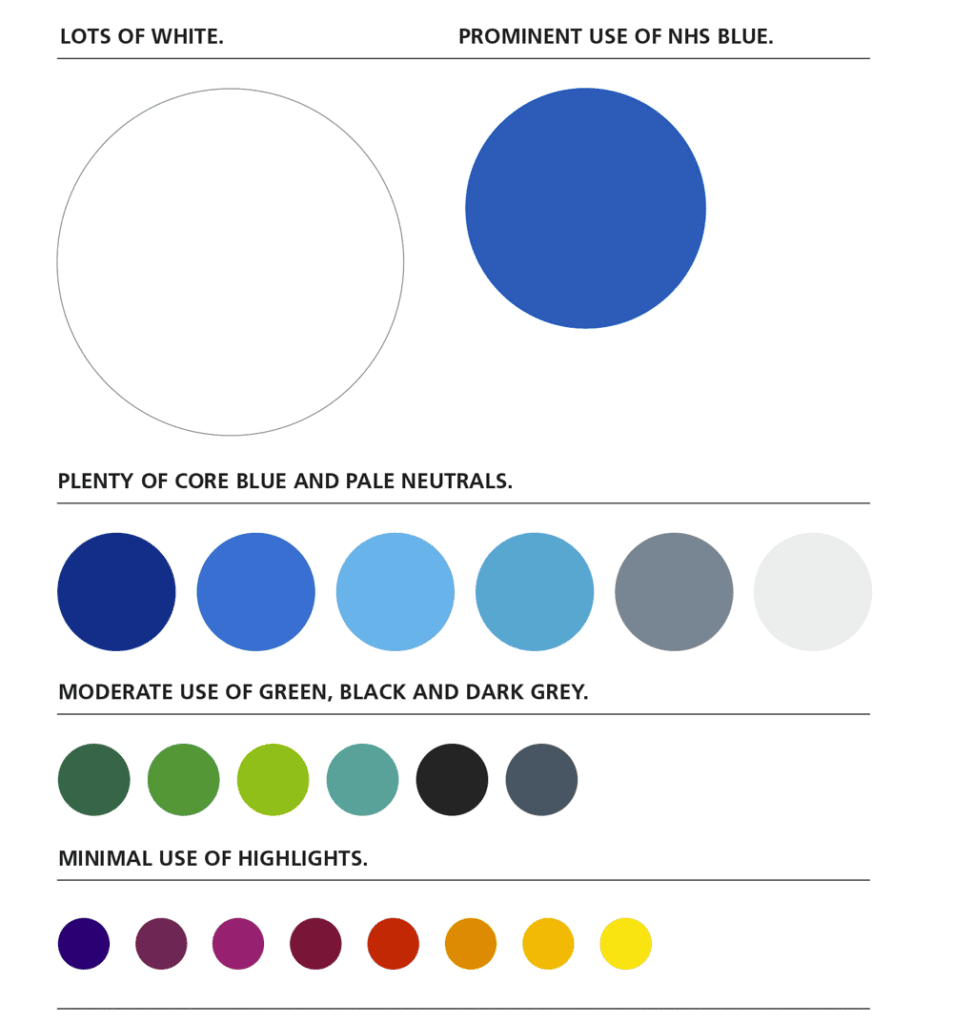 Once your logo, mascot, typography, colour palettes, and all the other visual elements of your brand are created, it is time to utilise them to establish a consistent corporate style.
Now, while it's the designer's job to create all these elements, their job description also includes deciding which items you want to brand, which is something that also depends on the type of company and the industry it is in.
Business cards are an obvious one since they are a must-have when it comes to business communication.
Branded correspondence elements, such as email signatures, letterheads, and envelopes not only make your brand more recognisable but professional as well.
On a larger scale, you will have to think about using banners and billboards to promote your brand, as well to build your marketing campaigns around them.
Another thing you may want to consider is vehicle branding, especially if your company is involved in transportation, logistics, or product delivery.
Putting your logo on company cars or trucks is an incredibly effective form of promoting your brand.
Last, but not least, branded t-shirts and hats can help you cultivate a stronger team spirit and company culture.
Plus, they are less formal than uniforms, easier to maintain, and they can even serve as presents to your partners and clients.
5 – Design Your Website
Even if your business is built around actual physical stores, you will still need to cultivate a strong online presence, since most of your target audience will be online as well, and one of the first stages of branding should start on your website.
Your website is instrumental in raising awareness about your brand, and it can also act as an online store for your remote customers.
While the design of the website itself is dependent on your needs and the visual identity of your brand, your site should still come with a CMS and a blog.
If your website was built using a CMS, such as WordPress, you will be able to create, edit, and delete pages yourself with relative ease, and you will also be able to publish and schedule new blog posts.
Posting new content regularly will not only help your brand become an authority in your industry, but it will also help with your SEO since Google loves pages that post fresh and unique content as often as possible.
Also, make sure that your website is responsive so that it looks and reads equally well on all devices and all screen sizes.
6 – Brand Your Social Media
So, you've extended your brand's visual identity to include your website and blog, which means you're all set to go?
Not exactly, because you need to include your social media channels in there as well since your target audience is very likely to use one or more social networks.
You can even go ahead and open social media profiles for your brand right away, to claim your name before anyone else does.
You should design custom profile pictures, cover images, as well as unique graphics to go along with your social media posts or your social media marketing campaigns.
As for which social media channels you should opt for, it all depends on your niche.
If you are trying to run a successful clothing company, then you should definitely focus on Instagram, Facebook, and YouTube.
If you are running a law firm or if you are in finance, then you might want to opt for LinkedIn, Facebook, and Twitter.
Concluding the 6 Stages of Branding
As you can see, branding is costly and time-consuming for the most part, but every dollar and hour you invest in the stages of branding design will be well worth the trouble.
Building a successful brand will result in higher authority in your field, and it will inspire trust among your customers.
And all of that will lead to higher sales, which is your ultimate goal. Good luck!