Why Social Media For Business Is Essential
It's not a surprise that running a business and reaching the target audience is a challenge, especially during current circumstances around the globe.
If small and big companies were used to traditional difficulties earlier, they are forced to do their best multiple times to keep their heads above water.
So it's vitally important to find new ways of promoting products and services to let a business survive.
And we do have an underrated promotion channel – social media websites and apps.
It is valuable for businesses keen on food delivery, selling contact lenses, sewing dresses, etc. It was underrated but nowadays, every marketer advocates for SMM marketing.
This article will help you with a few excellent insights to get you and your company on the path to social media success.
Understand why you are participating before you start. Assess your company's needs and ascertain your short and long-term goals before engaging existing and potential customers.
Knowing your objectives will organically lead you to the right way of reaching out in the social media arena.
Exciting Statistics on Social Media for Business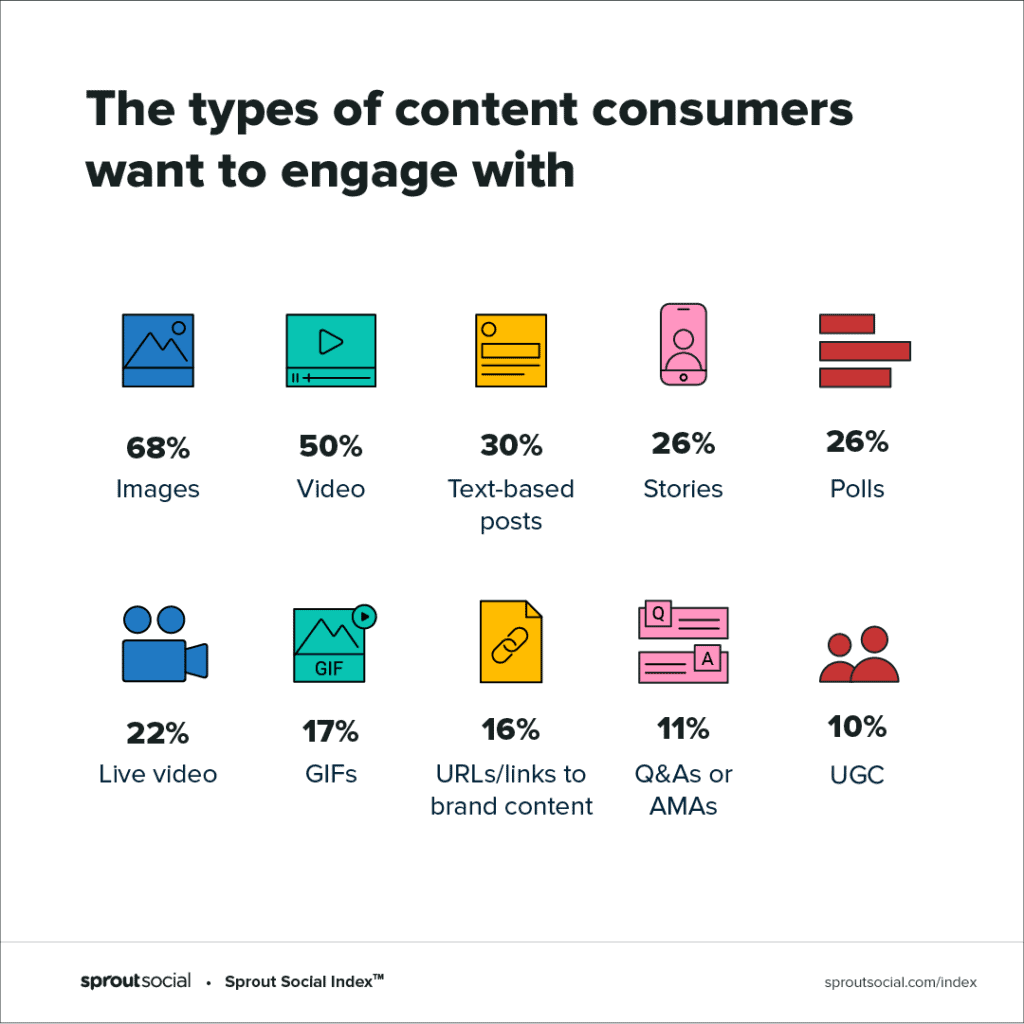 For years social media platforms were fun places for people. They have used these websites for personal needs only, so companies didn't have plans to appear there.
But life changes, so people and their behaviour do. The following facts can truly highlight why social media for business is essential. Let's refer to the last surveys about SMM.
At least 8 of 10 people are using social media platforms nowadays. They communicate with friends, find jobs, flirt with partners, study, work, life, etc.
In general, there are over 3.5 billion active customers online day by day. All these people can become your customers in several clicks.
Besides, nearly 54% of social media users go shopping there. That's the main reason for your business to be presented in these networks.
There is no limit for a customer online who wants to consume content. An average individual spends 2 hours and 25 minutes on social media every day.
Just imagine how much content the user consumes during this time. Using different approaches as native and viral marketing, a company can reach so many precious goals.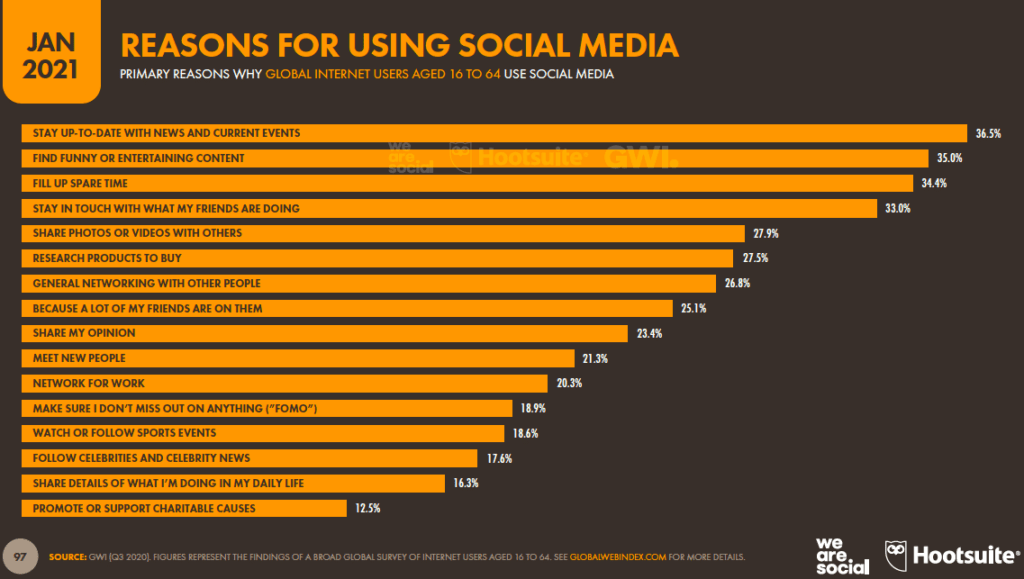 As you can see, SMM marketing and presence on social media platforms are life-changing choices for businesses. And be sure that numbers don't lie.
Having and promoting your account on social media, your business can:
attract attention to the exact company;
evaluate the startup's awareness;
develop trustworthy reputation;
build a connection with potential customers;
reach new groups of the target audience;
increase leads, sales, and income.
People require different things all the time and are ready to pay for what they need.
They may seek a new pair of shoes, assignment writing help, vegan restaurants, and numerous other services on social media platforms.
If you create and promote your accounts on social media properly, you'll have all chances of achieving all the benefits of SMM without colossal effort.
A customer will reach your business without effort.
Essential changes in SMM after the pandemic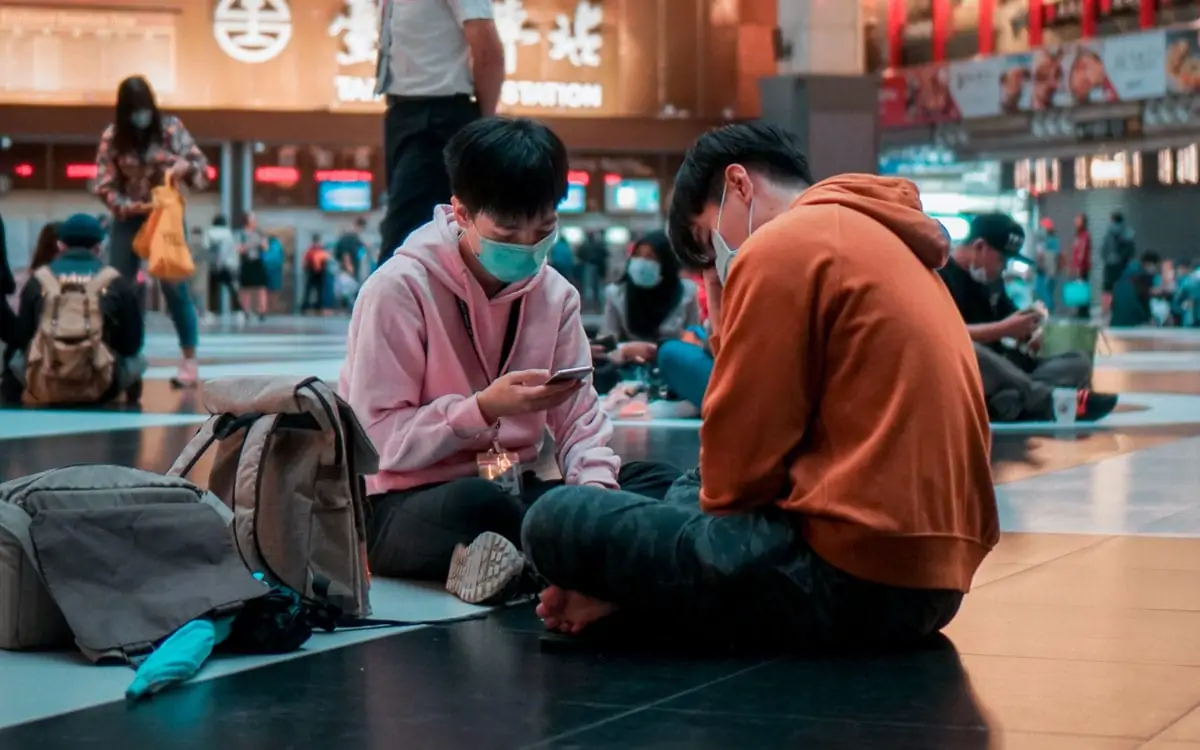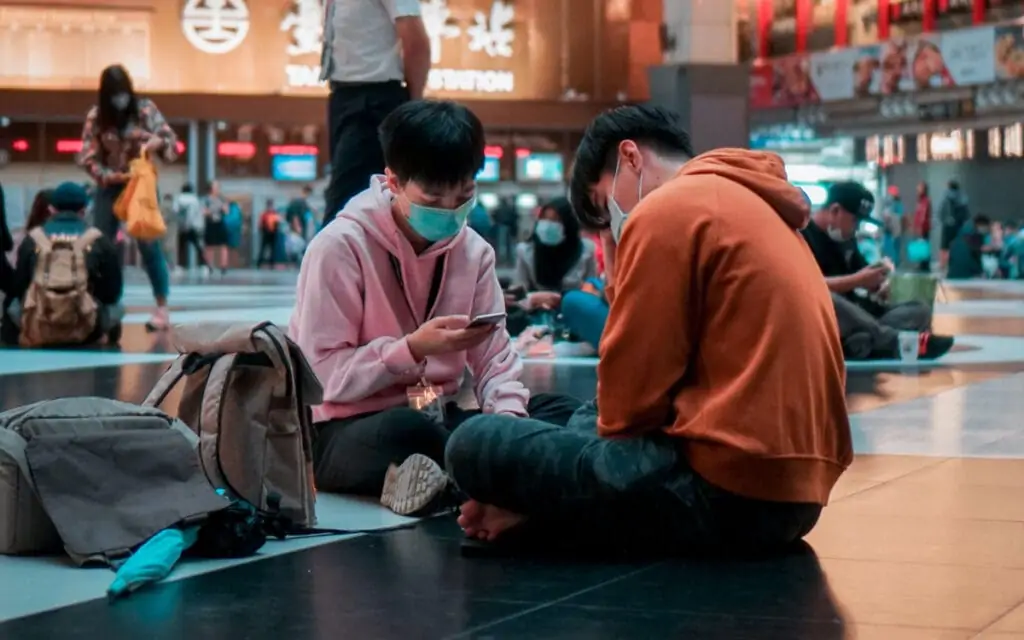 There is no need to explain why social media for business owners is essential in 2021 and 2022.
This approach in marketing has always been in demand for years among big and small companies.
And the listed above advantages of social media in business truly highlight this statement.
But nowadays, the world is different, people are different, and their desires are changing because of global circumstances.
As a result, traditional approaches in marketing, popular trends, and tips don't work anymore.
It's fair to admit that social media platforms and people, in particular, have changed in the past months.
For instance, customers are hyper-target with offers while companies tend to focus on the experience. As a result, they can't understand each other, which means bad customer experience for individuals and low lead generation.
By using social media for business marketing, companies will adapt to new challenges, treat their target audience well, and generate sales.
A business should pay attention to the following insights:
deliver short-term ROI using targeted approaches and develop the innovative digital experience to reach long-term customers' loyalty;
place content quality over users' engagement and produce more videos;
Using personal information about a customer helps to identify their expectations and satisfy them.
Also, many business people wonder if 2021 is an excellent time to start a business. If you doubt, then stop doing it right now!
Yes, the previous year isn't the easiest at all. But numerous difficulties create additional opportunities for business development too.
Many projects in food delivery, education, consulting, and so on have run this year.
For example, restaurants have implemented QR-codes and safe menus to keep social distance between people.
Now customers may order food without touching paper menus.
Here is another excellent example: writing companies have developed their services to a new level.
Students always have an opportunity to hire an assistant to write my paper for me. But today, they can enjoy a wide variety of options in online assisting, paying, communicating, etc.
So if you decide to start a new project to develop your existing company, nothing can stop you.
It's important to highlight that social media wouldn't give you immediate results.
If you plan to use SMM marketing partially and expect big profits, then you'll be discouraged.
This promotional method required time to build up a proper presence in relevant networks.
Then, it's essential to create an efficient strategy in content creation, sales management, and communication style. So it takes time to see the ROI you expect.
But if you select the right way to deal with your target audience in social media promotion, your efforts will be awarded in spades.
Small and big businesses may take numerous advantages from long-term relationships with loyal audiences and recently attracted new customers.
The following tips from experts will help marketers to level up their experience in SMM marketing:
– create social media accounts before developing an official website. This is a profitable approach for a small business. You can win time, test your target audience, start building your reputation without investing much money in the project. On such platforms as Facebook, Pinterest, Twitter, etc. may substitute polls, focus groups, and other cost-based researches;
– develop a unique style and comprehensive services. No matter what you propose to users – buying a car or writing a paper – they always want more. It is fair about brand design, communication, content, and so on. Customers pay attention to visualisation in every detail. Everything means, even a font used on the preview picture in your post;
– analyse your campaigns. Most social media platforms include great tools to promote content and analyse advertisement results. Using statistics and accurate facts, a marketer may change the basic strategy, improve it according to constantly changing factors, and reach better results with the subsequent campaigns.
Social Media Tools and Features For Using in Business
The core of any social marketing campaign is community building.
Without a community of loyal fans, you'll never be able to sell, market, or collect data from your social pages.
That's why you need to learn how the pros build great, interactive communities for their fans. Here are our top ten tips.
A successful social media effort takes careful planning and work before embarking upon any good marketing or business plan.
Be sure to clearly define your objectives and research, research, research your target clients!
Social media also takes time to build. Like we said above, think of this as a long-term strategy with the potential for short-term results.
Social media is about both adding values to the conversation and self-promotion. The one should always go in hand with the other.
A strategy that consists solely of self-promotion will only backfire. Your customers want to know that you're not just there to tell them the latest about your business.
They want to know if you're listening to them and that their comments aren't falling into a black hole somewhere out there.
The most effective use of social media will have you provide valuable insights or content and engage in conversations, all while maintaining a clear call-to-action that will help build your business.
There is a list of social media features that you should be using to improve your business.
If you aren't using, working on, or planning to integrate at least some of these features, you are losing out!
Facebook
1. Develop a Facebook App
Your business should have its own Facebook application. It can increase the number of followers and activity on your Facebook fan page. Whether you get it done for you or do it yourself – if your app goes viral, it means more exposure and more sales.
2. Location Activation on Your Fan Page
Suppose your business is locally based or has various strategies to target specific demographics from different countries, states, or cities, turn location targeting.
It will improve your conversion ratio and help to personalise your business. Turning it on will let you 'choose your audience' for every update you create.
3. Your Businesses News Feed
Use your Facebook fan page's news feed to keep track of similar brands and make connections with them. They will show up on your main page like your friends' updates show up on your profile.
Twitter
4. Get a Professional Account
If more than one person uses your Twitter business account, you need to upgrade to a professional account. Remember, more interaction means more profit.
5. Create Your Lists
A Twitter list is a great way to group your followers or create a group that other people will follow.
Well-organised lists will attract people in your industry, even if they aren't following you. The benefit? They still see your tweets!
LinkedIn
6. Get a Recommend Button on Your Website
Placing a 'recommend' button from LinkedIn on your website allows your clients to sing your praises or find instant recommendations from other clients. Add it below your 'follow us on LinkedIn' button, and encourage your clients to use it.
7. Create Your Banner Image
You can now create a banner on your LinkedIn page that links to wherever you want it to! You can promote your website, sales pages, even certain services, all for free when you set up your own LinkedIn banner.
Youtube
8. Use The Autoplay Function For More Views
Youtube allows you to set a specific video to autoplay when someone visits your Youtube channel. This means that your video will get more views and have more opportunities to go viral. More views mean more exposure.
9. A Video Within a Video
With the video annotations function, you can now pop a link to another video directly on the video that's being viewed. You can set it to appear in a text box at any time during your video. One click, and they're watching something else – more views for you.
10. Link to Your Website Under Your Video
You know the descriptions you create for each video. They have moved directly underneath your video, which is a prime spot for your website's URL. Put it right at the beginning to get more click-throughs for your business!
The previous year has highlighted that humanity can hardly predict the future. But it's an obvious fact that social media marketing will continue to develop and create new business opportunities.
If your project isn't still presented on Facebook, Instagram, and other platforms, hurry up to correct this mistake. While you still doubt, your rivals attract new target audiences and engage loyal customers regularly.
As a small or big business owner, you should make the first step and follow the listed tips for using social media for business. Soon you can admit what a profitable decision you have made and why you hadn't done it earlier.
Author Bio: Oscar Mitchall is a professional author at a custom essay writing service. He is always ready to provide students with engaging, high-quality, and inspiring essay writing on any topic.