7 Tips to Manage Your eCommerce Online Store
eCommerce is rapidly and continuously growing. The eCommerce market is already saturated with merchants.
It is not like the old days because one must put enough effort to be at the top. The eCommerce industry promises almost everything these days, but some merchants are lagging. There are multiple reasons for their failure, and it also includes administering issues.
If you are planning to open an online store or facing such problems, we have enough tips for you to wipe away those problems.
There must be people who are selling the same products as you are going to. But how are you different from them? How will you stand out in the masses?
We are covering all these things in the words coming from the stream below.
Mobile Shopping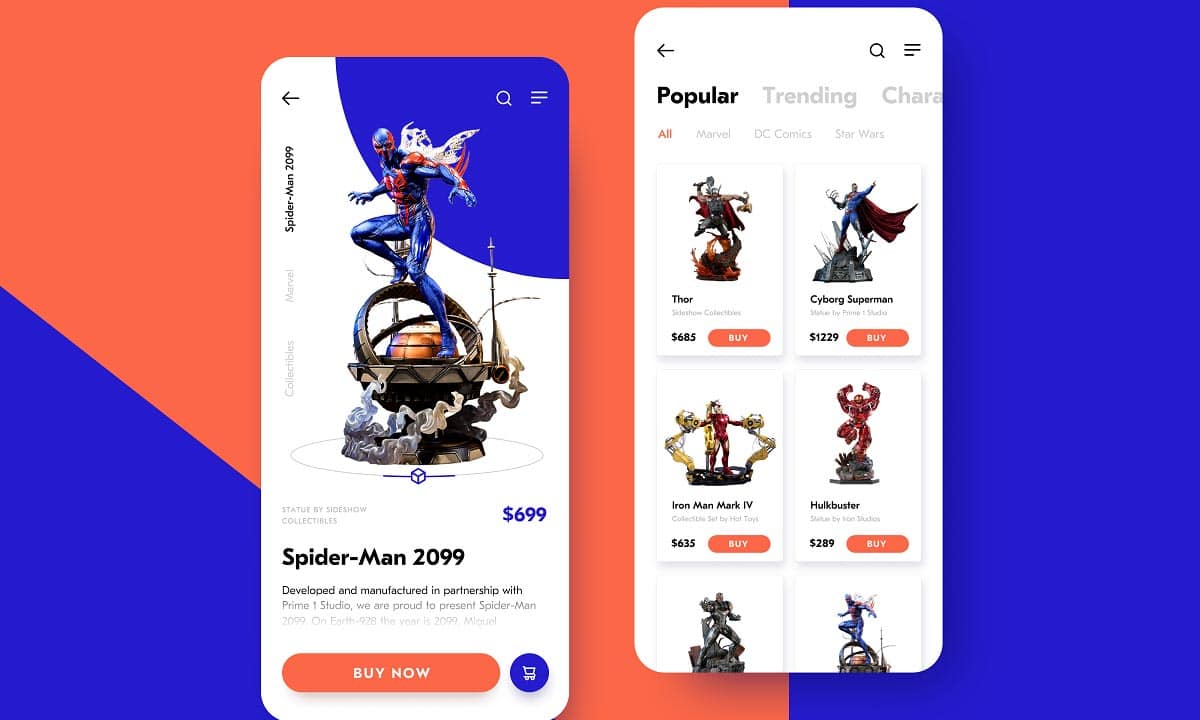 The eCommerce industry has got success in achieving the exquisite experience, support and personalisation as a brick and mortar store.
The eCommerce industry is dominating over the physical industry with many advantages. With the promise to improvise and improve, online stores benefit their customers from buying everything from one store at any time of the day.
The eCommerce industry has come up with mobile shopping. Everybody keeps a mobile phone these days. With low internet costs and the domination of mobile phones, shopping is made easy for everybody.
Either you are in your office or your bed, you can have options from buying groceries for the coming week to the cardigans you are looking for in the coming winter.
Mobile shopping has become the choice of around 80 to 90 consumers. With the expectation to shop from the mobile phone, you are at a significant loss if your online store is not optimised for mobile phones.
Your online store requires a mobile-responsive design that must work smoothly and seamlessly across different resolutions and screen sizes of mobile phones.
Make sure that your customers may not face pinch-and-zoom or fat-fingers errors. Do not let your website take enough seconds to load. Such flaws will hush away your customers.
Mobile-first Indexing
It is not only crucial for possible user experience but also for ranking purposes. Google uses a mobile version of a website for ranking and indexing purposes.
Google first enabled Mobile-first indexing in July 2019. A mobile-optimised website will rank you higher and will help you achieve expected traffic.
Personalisation Power
Look at the design and style of Amazon and Aliexpress. They are the game changers and trendsetters of the eCommerce industry.
You can take an idea from their book. Wait a minute! Such a design would require an immense amount of money.
Well, being low on a budget is not the problem. You cannot spend a vast amount of money on advanced technological solutions and the marketing of your business.
However, you can always enhance the personalisation of your website.
You do not need to leverage big data analytics, artificial intelligence and machine learning like big companies. With simple tools and solutions, you can achieve the same purposes for your small business.
An aesthetic and appropriate design always captivates the visitors and turns them into customers.
Although you do not have as much data as Amazon and eBay for the personalisation of your store, you must know that you achieve the same effect.
Tips
Here are some tips you can apply to personalise your store.
Pricing is one of the factors that can either hush away or captivate your customers. Many companies implement different pricing strategies. You can use strategies like dynamic pricing, cost-plus pricing, competitive pricing according to the aptitude of your business.
You can offer discounts in the less busy hours to benefit busy customers. In such hours, the pricing will be comparatively lower than the rest of the day.
Set automated "abandoned shopping carts" emails and messages. Customers often abandon shopping carts, and this is one of the significant issues. You can tackle it by sending reminder emails to your customers. 
Sometimes customers cancel their orders by mistake. Customers feel it is difficult and hectic to reorder it by finding the products again. You can use extensions like Magento 2 restore cancelled order and can facilitate your customers. 
There are thousands of ways you can personalise your website. Fail, learn and improve.
Intuitive Admin Panel
You must introduce an intuitive and well-organised admin panel for your website so that your customers may not feel any obstruction in the process.
An admin panel enables you to handle too many tasks and to-do lists. With any admin panel, you can access and manage your orders, shipping methods, inventory, and massive catalogues.
Do not be like the rest! Online store managers and entrepreneurs spend too much time on mundane tasks like filling out all kinds of forms.
You must make it easy for yourself and reduce your workload by connecting the backend of your website to the delivery services. You can also enable pre-filling of delivery forms.
As a brick-and-mortar store, when stores get crowded, there will be a rush of customers. Is your website ready to handle that?
You can handle and manage the surge of customers by implementing a convenient UI admin panel. It will reduce the burden on you. Your customer will be getting their orders in time.
Bring Innovation
Online stores still lack in delivering the real-time experience of the products. Customers want to touch, feel and try on the products they are going to buy.
Many orders are abandoned by the customers just because they do not trust a typical image and description of the product.
It has not been possible in online shopping. For years, it was the most formidable challenge to eCommerce.
Size charts cannot help much. Even if it does, you cannot use them for products like cosmetics and furniture.
Enhanced image reality, known as augmented reality, has changed the dynamics of the eCommerce industry. It has brought the real-time experience of the product.
With augmented reality, people have started to believe in online stores more than ever. Online stores have seen a remarkable rise in their sales that display their products through augmented reality.
Features of AR
It enables your customers to customise the product by picking different colours, features and fabrics. It is known as Product configurators.
Now, customers can have a 360 rotation view of the products. A customer can see the product from different perspectives. It also provides the customers with a closer look at the fabric and texture.
With virtual fitting rooms, you can superimpose a picture of the garment or an accessory. Customers get a more prosperous and exquisite real-time experience of the product.
From L'Oreal to Sephora, many other beauty giants let their customers try lipsticks, eye shadows and other cosmetics. It is all done with a brand mobile app and a webcam.
Content Care
Content captivates the customers. Like the last line lured you. Content refers to blog posts, videos, audios, infographics and other resources on your eCommerce website. It also includes product descriptions and images.
With any content, you aim at educating your customers about the products. Your content also helps them solve their issues.
It would help if you focused on supporting your customers through commercial empathy rather than primarily promoting your products.
Make your content informative, educational and entertaining so that your customers may enjoy your blogs. The content must not be salesy, disruptive and too pushy.
You must not frustrate and irritate your customers by featuring videos in your advertisements on Facebook and youtube. Attract your customers through high-quality content, and help them learn new things.
It does not end at writing the content only. It leads to the search engine optimisation of the content to rank it on different search engines.
With SEO, you can pull traffic to your website. It will consequently boost your sales. You must be patient because SEO takes time to bring results. Let us get into the process.
It all begins by searching for the right keyword for your product. It is the reason you must leave it to professionals. They will rummage the best keywords for your website and find a way to implement them in the best way possible.
On-page SEO is essential. It helps Google in understanding the particularity of the product. On-Page SEO helps in placing the keywords strategically across all your web pages. It includes implementing the relevant keywords into Title, H1, body, image alt text, meta titles and meta descriptions.
The regular optimisation of your website health audit will help Google to crawl and index you correctly. It ranks your website. It also improves website loading speed, fixes duplicate issues and adds structured data markup to your website.
Do not take it easy. Content and its optimisation are as crucial as any other element of a website. Take care of it.
Comfy Checkouts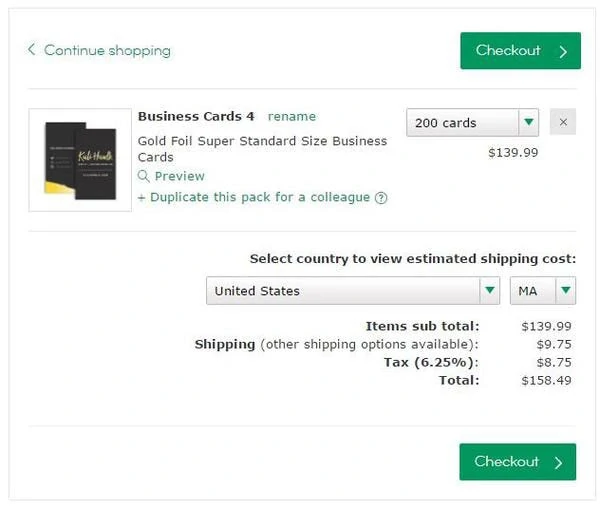 The checkout process must be easy and comfortable. You have put too much effort into designing, administrating, creating and optimising content, but a disturbing checkout process will put in vain all of your effort.
What use of all the features and great content on the website if your customer abandons the checkout and does not purchase.
It is the worst-case scenario as around seventy per cent of customers abandon a checkout. But, we have some tips to improve your checkout process.
Tips
You must keep the checkout process smooth and straightforward. You must streamline it. Do not complicate your checkout with disturbing elements. Do not ask the customers for unnecessary information. Your website must display a progress bar.
You must offer different payment options to your customers. Do not restrict payment to only credit cards. It will lose you many potential sales. Look for alternatives like PayPal, Apple Pay, Google Wallets and other options.
It would help if you built the trust of customers. Show trust signals to ensure the safety of their personal information. By displaying trust badges and signals, you can encourage them to make a purchase.
Make sure that your customers do not need to add all the products repeatedly because they want to add one more product during checkout. They must not need to go back to square one.
You must improve your checkout process because it can potentially discourage your customers while making a purchase.
Chatbots
Customer experience is the key brand differentiator. In that case, you cannot afford a poor customer experience.
Due to the hectic routine of your customers, they may seek support in irregular hours. You need to offer them 24/7 support to tackle any inconvenience.
Since hiring additional employees to work in different shifts is costly. You can go with a conversational chatbot. It will be safe and cost-effective as well.
From handling multiple queries at a time, chatbots are sophisticated and eliminate the long waiting of the customers.
The implementation of chatbots is not easy as they can hush away your customers. So, be careful and implement them in the right way.
Features
Chatbots facilitate customers by finding them the desired product. It also saves precious time for the customers. By displaying a carousel of products, customers can purchase the products right on the spot.
Chatbots can identify customers' preferences and interests. They are good at recommending services and products.
Transactional chatbots save you from losing out on a potential sale. They quicken the transaction process and wipe away the fears of the customers. With a chatbot, it will not redirect your customers to different web pages for the transaction process.
Chatbots can help promote your offers and discounts. They can convince the customers to purchase from different offers—Chatbots help in replying instantly on different social media platforms that help in boosting your sales.
Do not lag. Introduce a chatbot on your online store to boost up your sales.
Final Words
It has been a long journey, but it is worth your time. You are going to manage your eCommerce online store effectively. This is all that matters. Good luck!