The Ultimate Guide to eCommerce Web Design
eCommerce Web Design is building a website that sells products and services online. It involves designing and developing the site and creating the pages that display the products or services.
The goal of eCommerce web design is to provide a user-friendly experience. The best eCommerce sites are beautiful, intuitive, easy to navigate and feature well-designed pages. We'll discuss many aspects of eCommerce web design, including navigation, page design, typography, and page flow, and show you how to implement these design elements to increase conversions and lower bounce rates.
Are you looking to sell online? Do you have products to sell? Do you need a web presence to promote your products? Or are you looking to sell online to make money? Whatever your reason, we have a guide for you.
We've researched, analysed and tested all the leading eCommerce platforms and will help you pick the right one for your business. We'll look at the costs, what it's like to use the platform, the types of products you can sell, the ease of use, and so much more.
Why should you have an eCommerce Website?
You should have an eCommerce website to sell your products and services. If you are going to build a website that allows customers to buy products, it is indispensable for you to get your website on the first page of Google search. It is a fact that people usually visit the first page of Google to find out what they need.
There is no way around this, and there is nothing wrong with having a website that only sells products. However, there are many advantages to having a website that sells both physical and digital products.
It is a fact that online sales are skyrocketing. In fact, according to a survey done by Forrester, online sales are expected to reach $1.6 trillion in 2027. The report also shows that the research predicts that offline retail sales will comprise 70% of total retail sales.
So, having a good website is more important than ever to help your business flourish.
If your website doesn't rank well, potential customers won't see it. That means they won't know about your products or services.
If you are considering starting a new business, you should create an eCommerce website. This is a great way to start your online business, especially if you are selling physical products.
Here are some reasons why it is so crucial for you to have an eCommerce website:
It is Easier to Promote Your Business Online.
There is no way around this, which is one of the most significant advantages of selling online. It is much easier to promote your business when your customers can purchase it online.
You can use Facebook, LinkedIn, Twitter, Instagram, etc., to promote your business. And, since your customers are already buying from your company, getting them to like your Facebook page or follow you on Twitter is much easier.
You Can Sell More.
A majority of people shop online now, and they are used to shopping online. They are also used to using the products that you are selling.
This means that if they are searching for something, they are more likely to look on Google, Bing, or Yahoo! for information and solutions. And, since they are looking for your products or services, it is easier to sell them.
You Have the Opportunity to Market Yourself and Your Products.
When you create an eCommerce website, you can market yourself and your products to a broader audience.
This is much easier when your customers are already on your website. When they are on your website, it is straightforward for you to show them things like social media pages, where you can show off what you have to offer.
You Can Save Money.
You can save money using an eCommerce website to sell your products.
You will no longer need to invest much money into building a website that sells products. You can even use free websites like Squarespace.
Instead of paying a considerable amount for a domain name and web hosting, you can pay a low price for an eCommerce website with all the necessary functionality.
You Will Have More Flexibility.
Since you can choose from thousands of design options, you can make your website look exactly how you want it to look.
If you want to sell clothes, you could use a website that looks like a fashion boutique. If you want to sell tech items, you could have a website resembling an Apple store.
How to design a good eCommerce site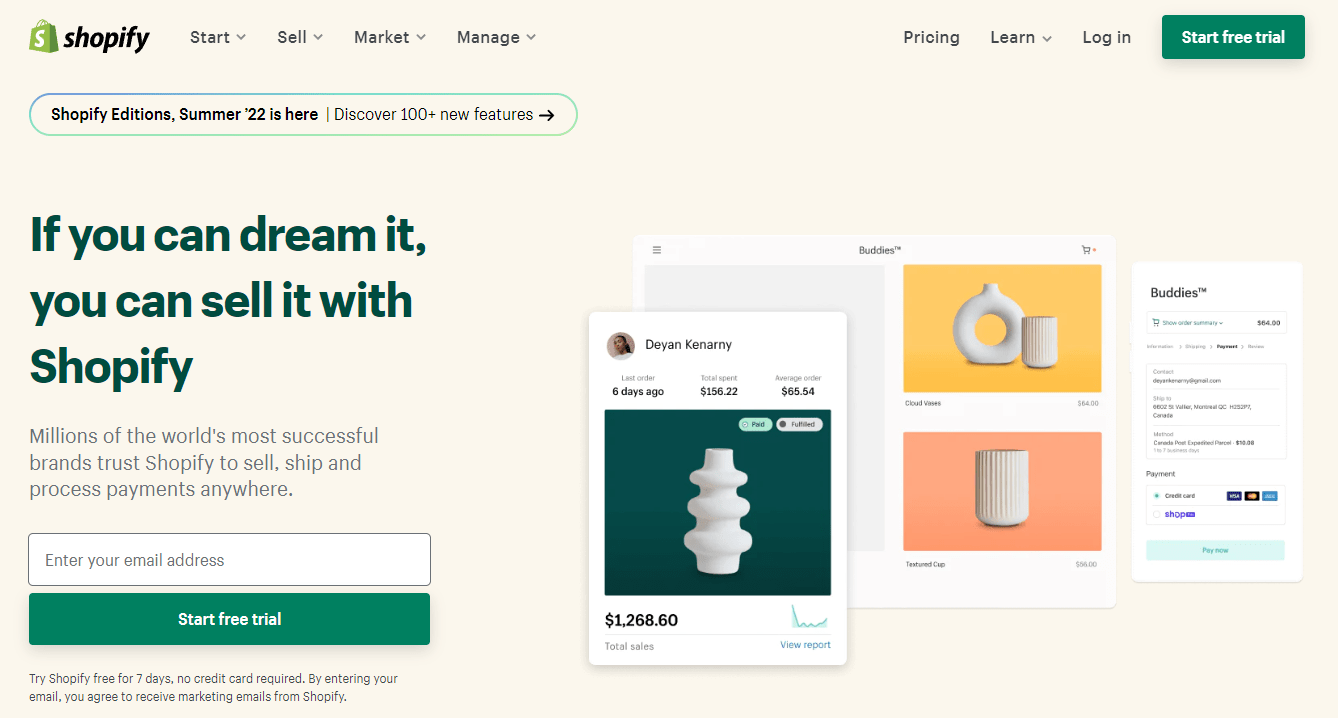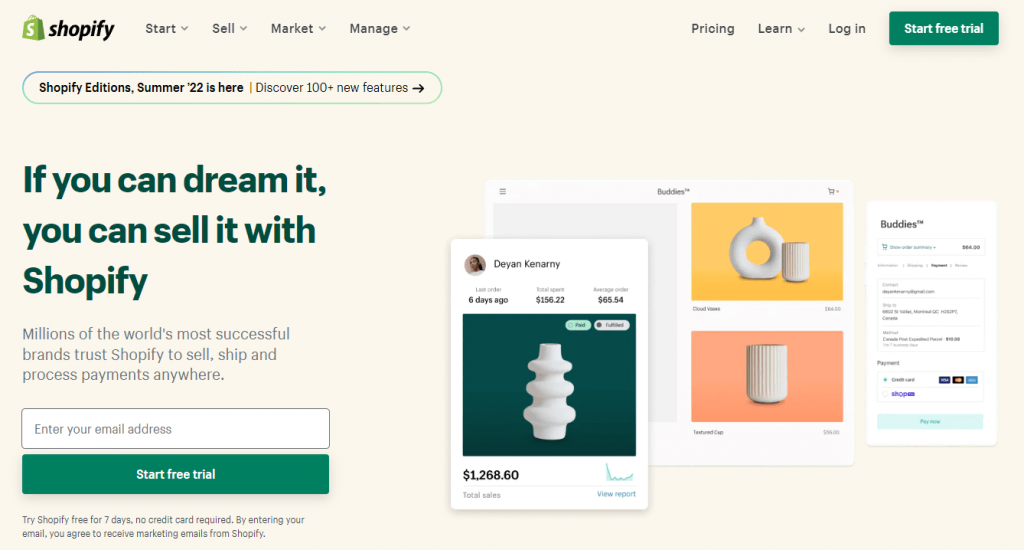 For businesses, eCommerce websites are essential to selling products online. A good eCommerce website allows customers to purchase products from your site and helps them choose the perfect ones for their needs. Building a successful eCommerce website without losing money can be challenging. Here are some tips to consider for designing an effective eCommerce website.
A good eCommerce website focuses on providing quality content to customers. It must be easy to navigate to find what they need and understand what they are looking for. It should also provide a wide range of information so customers know what to expect when buying a product.
When you are designing your eCommerce website, ensure that it is mobile-friendly. Customers are shopping on smartphones and tablets more frequently. If your website isn't responsive, they may leave before they get to the checkout page, which could hurt your business.
Another aspect of an effective eCommerce website has a clean, well-designed user interface. Users should be able to navigate the site easily and have a pleasant experience.
There are many other essential aspects to consider when designing a good eCommerce website. Be sure to incorporate these in your plans for success.
Top 10 eCommerce Web Design Tips
eCommerce websites are essential to selling products online. These sites can be beneficial.
Whether you want to start a website or are thinking of updating an old one, you can use many tips to make it more successful. Read on to learn more about the following topics.
1 – Get the Best Quality
While most people think a professional is always better, this is not necessarily true. There are lots of people who will make you a website for free. However, the quality of the website is going to be low. You won't be able to use the website to communicate your message effectively, or you'll need to spend much time fixing it. In the long run, you'll probably spend less money to get a quality website.
2 – Make It Easy to Use
When designing your eCommerce website, make it easy for the users to navigate. They should be able to find exactly what they are looking for. It would be best to give them plenty of information about the products. This way, they can make an informed choice.
3 – Add Value to the Customer
Make your website a valuable resource to your customers. This is often done by adding value to the customer and making them more interested in the site. If your visitors are interested in your product, they will likely stay longer on the site.
4 – Include Social Media
If your customers share your products on social media, include that on your website. This is a great way to get more customers. It can help your website look more professional.
5 – Include a Contact Form
This is an excellent way for people to contact you. Many people won't leave a website unless they need something to ask the website owner. You can include a contact form at the bottom of the homepage.
6 – Include a Video
You can also include a video on your website. This is a way to add to the content of your website. It can help to increase the interest level of your visitors.
7 – Use SEO
Ecommerce SEO (search engine optimisation) is a big deal for eCommerce websites. You must ensure your website appears on search engines like Google, Yahoo, and Bing. Users who type a specific keyword into Google will be directed to your website.
8 – Make Sure You Include the Right Products
Make sure that you have the right products for your eCommerce website. The website must reflect your brand. Don't sell everything under the sun. Just because you have a great product doesn't mean everyone else needs it.
9 – Promote Your Business
Your website is one of your primary marketing tools. To maximise its potential, you need to market your business online. You can advertise your website on Facebook, Twitter, or other social networks. You can also promote your business by including a Google AdWords campaign.
10 – Make Sure That Your Website Is Mobile-Friendly
People are increasingly using smartphones and tablets to shop online. If your website is not mobile-friendly, reaching your target audience won't be easy. This is why you must make sure that your website is mobile-friendly.
How do you design an eCommerce site that will convert?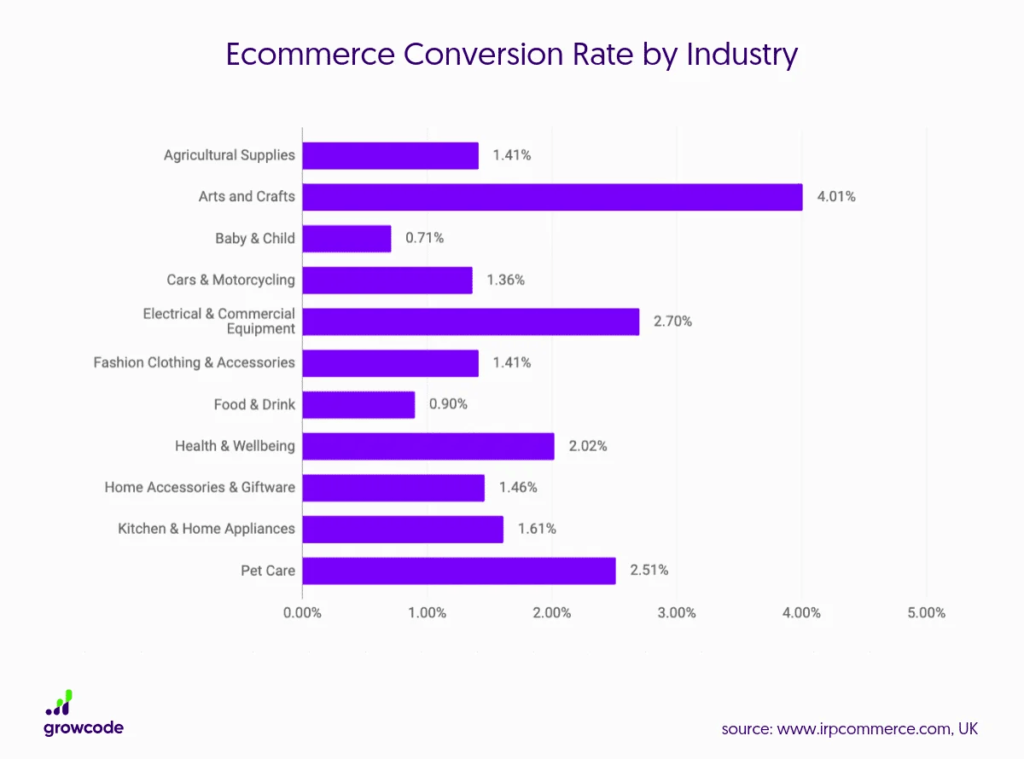 The only thing I see that does not convert is the lack of content.
A website needs to be visually pleasing and enticing to customers. It needs to include content. There need to be words, and a lot of them. Customers want to be able to read and understand what you have to say.
This is where most people fail. They put together a beautiful site, but their products look cheap, like they took them straight out of the box.
You should photograph your products in ways that will convey the best quality of the product and make it easy for you to display and sell. This requires a good understanding of lighting and angles. You may need to hire someone with experience or invest in professional photography. You should have images of your products from different angles and lighting.
You need to consider your customers and ensure they know what your product is and how it will benefit them. It would be best if you gave them what they are looking for. They do not need a 10-minute video explaining the benefits of your product.
It is crucial to have a design that is clean and attractive. You do not want people to walk away from your website feeling bad. You want them to feel good and know they have a great buying experience.
How to Make Your Ecommerce Website Convert
Add lots of quality content.
Think of your customers and ensure they know what your product is and how it will benefit them.
Give them what they are looking for.
Have a design that is clean and attractive.
Have images that show the quality of the product.
Get expert help with eCommerce SEO.
Do not be afraid to go outside the box and ask for help. Your business is your baby, and you want the best for it. If you want to be successful, you will have to put in the work. The question is, do you have the resources to make it happen?
For example, if you don't know much about web design, hire someone to help you. If you know a little about design, then do it yourself. Start at the beginning. This is the best way to learn. You can't just jump in. Learn from the pros.
Now that you have the basics, the next step is to get creative. Think of new ideas. Ask your friends and family. Look at websites you like and try to understand why they are so successful. What makes them unique?
Take your time, and you will find a way to make your site unique. Once you find something that works, you will start getting more traffic.
Start with the basics. First, create a brand for your business. What do you want to say about your company, products, or services? Think about it, and write it down.
Next, figure out what makes your product or service unique. How can you stand out from the competition? What makes you different?
Once you have your branding and uniqueness figured out, start thinking about how to make your site look. When someone visits your site, they must feel welcome and like they belong.
Your website needs to be easy to use. You also need to be able to navigate your site. What information do you need, and what information do you want to present?
Types of eCommerce Websites
Many eCommerce websites include multi-brand sites, multi-store sites, multi-channel sites, and e-marketplaces. Each of these types of eCommerce sites offers advantages and disadvantages.
Here's a quick guide to the main types of eCommerce websites:
Multi-Brand Sites: These sites typically host multiple brands and retailers on the same platform. They typically offer a better user experience than multi-store sites but have less functionality. Multi-brand sites can have many categories, products, and brands.
Multi-Store Sites: These sites host one company's store within another platform. They typically offer a more robust user experience than multi-brand sites but don't offer the same breadth of categories and products.
Multi-Channel Sites: These sites are built to support a wide range of sales channels. They typically offer the broadest category selection and often have the most functionality. They also focus strongly on customer experience, though they tend to lack a strong brand presence.
E-Marketplaces: These sites help smaller businesses connect with larger customers through a marketplace model. They often offer an attractive user interface and a strong brand presence but don't offer much functionality.
Which Type of Ecommerce Website is Right for Your Business?
Knowing which eCommerce website will work best for your business is essential. Here are a few things to consider:
What are Your Goals for Your Website? – A multi-brand or multi-store site might be a good choice if you want to provide a broad range of categories and products. For instance, a site focused on home decor or kitchenware would probably benefit from a multi-store site that allows a broad range of categories and products.
How Do Customers Find You? – A multi-brand or multi-store site makes sense if you're a brick-and-mortar store. You can host your products or use an e-marketplace to connect with other retailers.
What's Your Budget? – While e-marketplaces can be highly flexible, you'll need a reasonably large budget to build the functionality you'd like to see on your site.
How Much Traffic Do You Expect to Generate? – A site that hosts multiple brands or retailers isn't likely to drive the same level of traffic as a multi-brand or multi-store site.
If you have any questions about which type of eCommerce website is right for your business, contact us. We can help!
Best Practices for eCommerce Web Design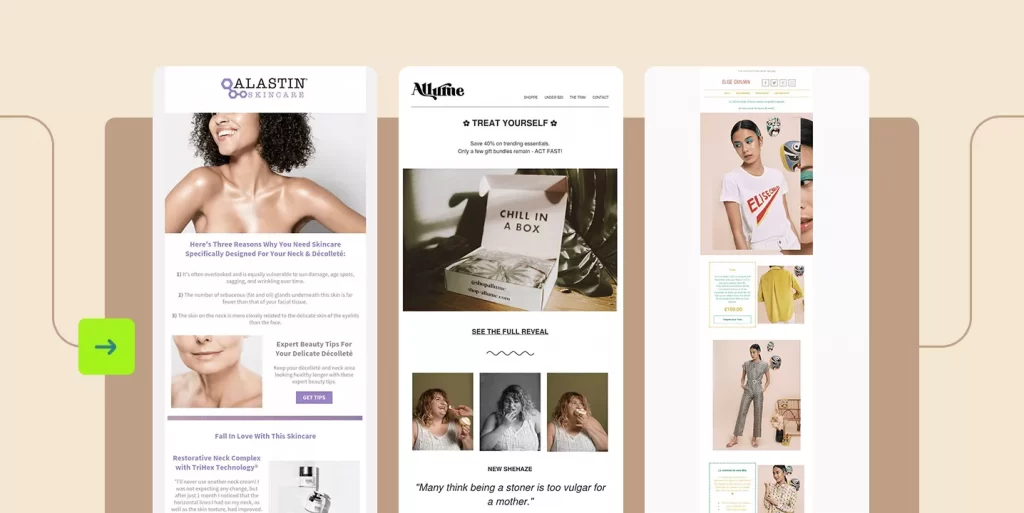 With eCommerce web design, the site's primary purpose is to sell products or services, which means it's no longer just about providing information. This makes it more challenging to understand precisely what your visitors need to know about your company.
However, the eCommerce website doesn't have to be hard to navigate. You'll want to consider user experience (UX) and usability.
Here are some best practices for web design that will help you improve your UX and usability.
1 – Keep Navigation Simple
An eCommerce website needs to be simple to navigate. If your navigation is too complicated, visitors will likely be frustrated.
Create a single, easy-to-access homepage that offers clear directions to your products or services. This should include clear, concise sub-headers that tell visitors what each section is about.
Also, consider using drop-down menus instead of multiple pages to help visitors navigate your site quickly and easily.
2 – Provide Clear Information
For visitors to understand your product or service offerings, your website must communicate what's available, why it's relevant, and how much it costs.
To do this, you'll want to provide visitors with a clear offer description. Think of a single sentence that describes your product or service. Then, use bulleted lists, short paragraphs, and images to highlight features your customers can't see without scrolling down.
Similarly, use bullets to describe why your product or service is valuable, and use descriptive phrases to explain the benefits of your products or services.
Finally, don't assume that people will know exactly how much your product or service costs. Instead, show them how much it costs, then let them determine if the price is within their budget.
3 – Focus on the User
While the website should provide visitors with the information they need to purchase your product or service, ensuring they understand the value of doing so is equally important.
You'll need to ensure your website is as easy to use as possible. This means ensuring your website has clear, concise instructions and a user-friendly interface.
In particular, you'll want to ensure the checkout process is simple and easy to follow. To do this, use a responsive design that allows visitors to view your site on any device.
4 – Use Mobile-Friendly Design
If your website isn't mobile-friendly, it will not be advantageous. When designing an eCommerce website, it's essential to test how well it works on mobile devices like smartphones and tablets.
You should also make sure that the website looks good on these devices. This means avoiding large graphics, overly complex layouts, and too many colours.
Instead, use simple fonts and clean design elements that look great on mobile devices. Additionally, a grid system allows the page to fill the screen on smaller screens.
5 – Offer Testimonials
Include reviews and testimonials from actual customers to give your customers confidence in the quality of your products or services.
Use third-party sites to gather reviews and testimonials. Additionally, include your customer testimonials on your site.
6 – Include Social Media Links
While social media sites are becoming increasingly popular, not everyone uses them. For those who do, you can take advantage of their popularity by including links to your social media profiles on your website.
This can help to increase the number of customers who visit your website and help to spread awareness of your business.
How to Choose an eCommerce Platform
If you want to build your eCommerce website, you can use any central platform. However, the best platform for your business depends on your plan to sell and how much money you want to invest. Here are some things to consider.
Cost: Most eCommerce platforms offer a free option, but the price increases with features and complexity. For example, Shopify starts at $29 per month with no limit on the number of products you can sell. BigCommerce starts at $29.95 monthly and includes unlimited products, customer support, inventory management, and a mobile app.
If your business sells low-volume items, you might not need all of the features that come with the paid plans.
Functionality: Each platform brings its unique set of tools to the table. For example, WooCommerce has a built-in blog that's easy to use and doesn't require a developer. Shopify's built-in blogging software is a little more complex but makes it easier to create beautiful eCommerce websites.
If you want a complete solution for your online store, look for one with all the necessary features.
Ease of Use: While all platforms have some form of automated help documentation and training, it's essential to know how to use the tools in the platform and how they work. For example, BigCommerce's sales pages include videos that walk you through the interface and explain what to do.
Shopify's knowledge base provides links to helpful articles and how-to videos.
Ease of Implementation: This refers to how difficult it is to start with a new platform and build your store. Shopify and WooCommerce are simple to set up, but Magento and BigCommerce require a fair amount of technical knowledge to get started.
While the initial setup is the hardest part of building your eCommerce site, it's important to remember that knowing everything about technology is not necessary to run an online business.
If you want to start selling online, the most important thing to know is that there is no correct answer. All platforms are designed to meet different needs and are built with different ideas.
Wrapping Up
eCommerce web design has become a prevalent niche. The main reason is that many people have discovered the benefits of owning their store. You can use it to earn additional income and supplement your current income.
However, the problem with eCommerce web design is that plenty of poorly designed websites are offered. Most of them are subpar, and many offer little to no training.
Subscribe below to learn more about eCommerce web design and some tips and tricks for growing your brand.
FAQs
How long does it take to create an eCommerce web design?
It depends on what you want. The first step is to understand what you want your website to be. Some people want to sell products online. Others may want to sell services. Either way, the process begins with choosing a theme for your site.
How do I choose a theme?
First, you need to determine what kind of look you want. Do you want something that looks professional, or would you prefer something casual? Do you want something that looks like a store, or would you rather have something that looks like a blog? Once you've decided what you want, you'll need to decide what type of look you want. You can have a store or a blog, but you can't have both. Do you want a traditional storefront, or do you want something more modern?
What is a theme?
A theme is the look and feel of your website. You can choose from a variety of themes, including:
A Storefront Theme: This is a theme that gives you a professional storefront look. It includes a header and footer with your logo and a navigation bar.
A Blog Theme: This theme gives you a clean, easy-to-read look. It includes a header, a sidebar with links to pages and posts, and a footer with a contact form and links to social media.
A Single Page Theme: This theme allows you to add content to a single page.
A Blog Template: This is a theme that allows you to customise the layout of your blog.
What is the difference between a theme and a template?
A theme is a complete package that allows you to create a website. A template is a theme that allows you to customise the look of your blog.