How to Manage Leads (and Turn Them into Customers)
Generating leads is on the list of high priorities for most marketers. 
Most companies will successfully attract leads, as well. However, the challenging bit is to manage leads and turn them into customers. 
What can you do, to shift the focus of the potential customers and change them into eager buyers? 
Let's get one thing straight, though; the process is not a simple one. You will not be faced with one challenge, but plenty of them. 
To begin with – let's try to understand what leads would mean for your company and when should someone even be considered as a lead. 
What is a Lead?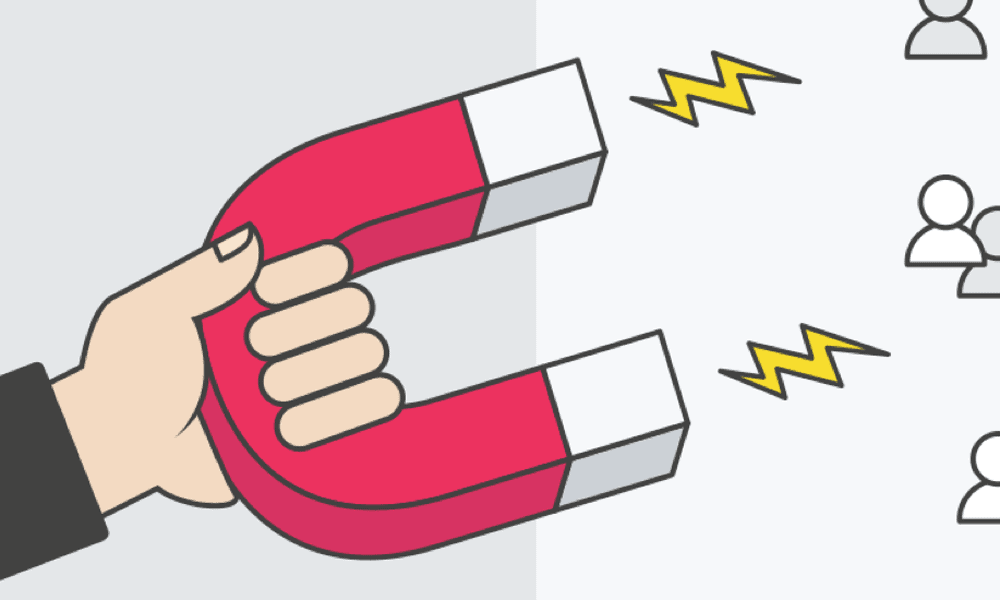 In the simplest terms, a lead can be someone who is interested in or has shown interest in the products or services of your company. 
The level of interest can help the company better understand whether the lead will turn into a potential buyer. 
Moreover, there may be an instance where a particular lead has shown all the signs of purchasing your product/services. 
But, somewhere along the purchase life cycle, they have withdrawn. Attracting leads requires a robust business strategy. Certain services that can help you attract leads in a better way. 
This is the reason why leads are classified into different categories. 
Marketers must focus on some leads more than the others for increased sales. 
Paying attention to the wrong lead and ignoring a potential customer may result in a loss for the company. 
The following are the different types of leads that are classified according to which part of the purchase lifecycle they are in. 
Lead Management – Turning them into Customers
Convincing a lead to become a customer might not be the most natural thing that you have done. There are several steps to it, and you might have to go down to the nitty-gritty to understand customer behaviour better.
1 – Classify your Leads
The first step to manage leads would be to classify them into different types. 
This would help you understand where to put your energy and resources. 
Below are the different types of leads. The leads that your marketing team has recognised may fall into one of the categories below.
Marketing Qualified Lead: 
types of leads are part of the purchase lifecycle due to the marketing efforts of your team. They may be invested in your product or service. However, they may be not ready to purchase at the moment. 
Sales Qualified Lead:
sales qualified lead is someone who has not only shown interest in your products or services but has also taken action. They may have come into contact with the sales team and asked a query regarding the product or service offered by your business. 
Service Qualified Lead:
types of leads have expressed their interest in the product or service provided by your company. They have indicated that they would like to purchase your product or service. 
Product Qualified Lead:
leads have the highest conversion rate into buyers as compared to other leads. These leads are those customers who have already used your products through a sample or some other means and are now willing to become a paying customer.
Understanding the different types of leads is one step closer to managing them in a better way. 
If you are still finding it difficult to categorise the types of leads, you may take help from reliable development services such as Magento development services to help you create a better marketing strategy and put your plans into action. 
2 – Create a Process that Nurtures Leads
Only about half of the leads that you have attracted will be qualified for the next step of the purchase lifecycle. But, what if we told you that the right process could convert a more significant number of leads into buyers. 
The process of nurturing leads is precisely as the name suggests. You have to nurture every lead to become a potential buyer. 
There are no two ways around it. You have to work on a process that guides your leads right into the buying funnel. Let's discuss all that you can fit into your lead nurturing process. 
Content marketing is one of the most effective ways of nurturing leads. 
However, there are many do's and don'ts of content marketing that most companies are unaware of. 
The issue is that you cannot overdo it, neither can you do too less of it. There just needs to be the right amount of content that needs to be put in front of the audience for them to be attracted to your brand. 
Email Marketing
Email marketing is currently one of the most effective means of attracting leads, nurturing leads and retaining customers. 
It has been deduced through research that 74% of the end-buyers prefer email as the right mode for communication. Moreover, personalised emails are known to be tenfold more effective as compared to regular emails.
There are many rules for composing the right email. This is because email has been around longer than any mode of communication that is here. As reliable as it may seem, email marketing has been occasionally misused. 
Website Marketing
Building a website is not enough. You are supposed to make sure that you market your website in the right way. 
There are several ways through which you can market your brand's website. The first factor of consideration is the landing page of your website. The landing pages need to plan out to attract an audience carefully. 
The keywords and metatags should be carefully planned to generate higher traffic. 
A blog on your brand's page is another excellent way to market your website and keep your users engaged. A blog post is a win-win for the SEO of your website, and it provides valuable content to the audience as well resulting in a higher number of leads.
Social Media Marketing
One of the most significant sources of lead generation in the 21st century is social media. 
Social media is the most suitable platform for you to generate leads, manage them and convert them into buying customers. 
However, as easy as social media marketing may seem. It is not simple at all. Social media strategy requires an effective marketing strategy that will help penetrate the target audience. 
Using the right tools can help you manage your social media in a better way and ultimately convert more leads in buying customers.
3 – Act Quickly
There can't be enough emphasis on how acting quickly can help convert leads into customers. 
If your lead is having second thoughts about making a purchase, then you don't want them to make a decision that isn't in your favour. 
Making your customer wait when they have a query will most likely make them change their decision. At this point, if a lead is not converted into a buyer, it is your fault only. 
If you aren't prompt, then your lead might end up knocking at your competitor's door, and if that goes well, then you have lost a customer. You wouldn't want to go down that path. 
Therefore, always make sure that your response is prompt. Train your team in this regard. 
Customers don't like to wait, and they will move on if you don't reply. 
Software may help you manage your customers in a better way. The relevant software for this purpose will help track customers and keep a record of their behaviour. 
Moreover, automated replies will keep your leads engaged till the time your team gets a chance to reply. 
Unless you have a large number of resources, the sales/marketing team can't reply to customers 24 hours a day. For this purpose, automated replies come in handy!
4 – Follow up
Following up with your leads will not only help to foster good relations with them. 
It will also convert a higher number of leads into customers. Your leads may or may not respond at first. 
However, you must not give up. They might simply be busy with other things. Moreover, try to get in touch with more people in their network. 
The more engagement within the same network. The more they would want to make a purchase. 
However, do keep in mind that excess of something is never too good. Don't bombard your leads with unnecessary emails and advertisements. 
It might just have an opposite effect on them. Give them space to make their decision. At the same time, remind them of what they might be missing out on. 
Spamming your leads with too many emails or text messages might just give your brand name the wrong image and make it seem like a scam. 
That is probably the last thing you would for your brand's name. Here are a few ways to follow up with your leads without spamming them. 
Develop a Schedule: Unless you develop a schedule. You will most likely spam your leads or end up not following up on them at all. Either way, you will be missing out on leads that have the potential to become customers. Therefore, develop a schedule to follow up and more importantly – stick to it!
Use Several Channels for Communicating: Sticking to one channel for communicating with your leads might not be so useful. Use 2 or 3 modes of communication so that you can be sure that your message has gotten through.  
Keep Track: You may need to track your communications to make sure that they are getting to the person intended. If you are already using software to manage your communications, it might already be tracking your engagements. Scoring your leads is also an effective way of keeping track of which leads are right for you and which aren't. 
Following up can do wonders for your conversions. However, in some instances, you might not be getting through. Not because your strategy is flawed, but because there might not be a potential buyer at the other end. 
Therefore, all marketers must understand when they are supposed to let go of their leads. This will help them save time and resources. 
5 – Involve your Sales Team
If you are looking for ways to convert your leads into potential customers, then you must involve the sales team too.  
The purpose of the entire marketing campaign is to boost sales eventually. This is the reason why there is more and more emphasis on the sales and marketing team working together. 
Involving your sales team in the lead conversion process might just be the missing piece of the puzzle you are looking for. 
Here are a few ways how a sales representative might be able to manage leads into a buying customer. 
Qualifying a Lead: The most crucial task during the entire buying procedure is identifying which leads have been qualified. If a sales representative can determine which leads have the potential to make a purchase. It would save a lot of time and energy. 
Listen More – Talk Less: Listen more – talk less, is probably one of the golden rules of effective lead management and eventually high conversions. Most sales representatives are so focused on selling their products that they don't even pay attention to what the customer is saying. This simple mistake loses the impact entirely.
Be Detail-Oriented: Details speak on their own. Having an in-depth question and answer session with your potential customer will help develop a level of trust and loyalty. It might take a few extra minutes, but this lead might be your customer for a lifetime!
Final Thoughts
Marketers are now trying to develop a deeper understanding of converting leads into customers. They are doing this by understanding the psychological triggers that may cause a person to make a purchase. 
The same psychological triggers are exploited during sales. Buyers are forced into believing that they need to make a purchase. 
There are several tactics used by marketers used to manage leads and improve their conversions. 
The ones discussed above can effectively increase the number of conversions that take place in any business. 
Last update on 2022-10-03 / Affiliate links / Images from Amazon Product Advertising API