5 Lead Generation Strategies for Design Agencies
To grow your design agency, you need to constantly get a stream of quality leads. The more leads you have, the more consultation calls and clients you will get, and your agency will grow faster. There are multiple strategies you can use to get these leads. 
Here are some of the top ones. I have included both free and paid strategies. You will need some time to implement the free techniques. But if you want quick results, you should take advantage of the paid ones immediately.
Create quizzes
You can use many lead magnets to get people to sign up. But most of them, such as ebooks, white papers, and checklists, have been overused. But quizzes haven't been used that much. It's because they require more effort. 
And quizzes can be more effective than other types of lead magnets when it comes to lead generation as you can create a personalised report at the end based on the answers the participants provided. You can use this personalised report to get more people to sign up for your list.
Another great thing about quizzes is that you can segment people based on their answers. You can ask people questions such as age, gender, location, and many other details and tag them in your email service provider. So, when you send an email, you can adjust your messaging based on the target audience and get extremely high conversion rates. As you know, being as specific as possible is essential for getting powerful results with your marketing. Sending specific messages can also lower your unsubscription rate.
For some ideas on how to get quizzes right, check out DoFasting. This intermittent fasting app has a quiz on its website.
You can see it when you scroll to the bottom of the homepage. You will also find it when you click on the call to action above the fold.
Invest in Linkedin
LinkedIn is the best network for lead generation. If you are offering any B2B services or products, this is the network you should get on, as all the users here are employees or people looking for work. Design agencies should prioritise this network and post on it as often as possible. Some people even post multiple times a day.
Here's a simple LinkedIn lead generation strategy you can use…
Create an excellent profile:
Regularly posting on LinkedIn is essential for your growth. But if you want more people to connect or work with you, you must create an impeccable LinkedIn profile. It's because after people read your post, they will click on your name and visit your profile to learn more about you.
And if you have a well-set-up profile, more people will connect with you and message. So, spend a reasonable amount of time setting up your profile. You should include a good headshot, headline, and description of what you do. Also, try to get some recommendations to boost your social proof.
Post regularly:
As aforementioned, post at least once or multiple times a day. As you want more clients who will be interested in your design services, you should think about their pain points and post nuggets of information that solve their problems. In the end, you can include a call to action asking them to contact you if they need help.
Build your network:
You should also regularly connect with others on the network. The more connections you have, the better your reach and the more potential clients you will reach with every post.
Run ads
The above two methods work well, but the issue with them is that they take a lot of time. It can be months before you see significant results from your quiz and LinkedIn. So, a simple strategy is to run ads if you are hurrying to get clients. You can get clients in a few days with a good funnel and some quality traffic.
A simple funnel that works for agencies is the case study funnel. This is where you create a case study based on a result you achieved for a client and gate it behind a landing page. You can then send traffic to it. After people sign up for the case study, you can ask them to schedule a consultation call where you will answer questions they have. And over there, you can upsell your services. This funnel sounds simple, but it is super effective when converting cold traffic to clients.
You can start with Facebook carousel ads and Instagram ads, as they are pretty easy to set up and have a high conversion rate, and later upgrade to other platforms like YouTube and GDN. 
Place popups
If you don't have a budget for ads but get a lot of traffic, you can try using popups. You can gate the case study with a popup and ask website visitors to sign up in exchange. This can help you get a lot of leads for free.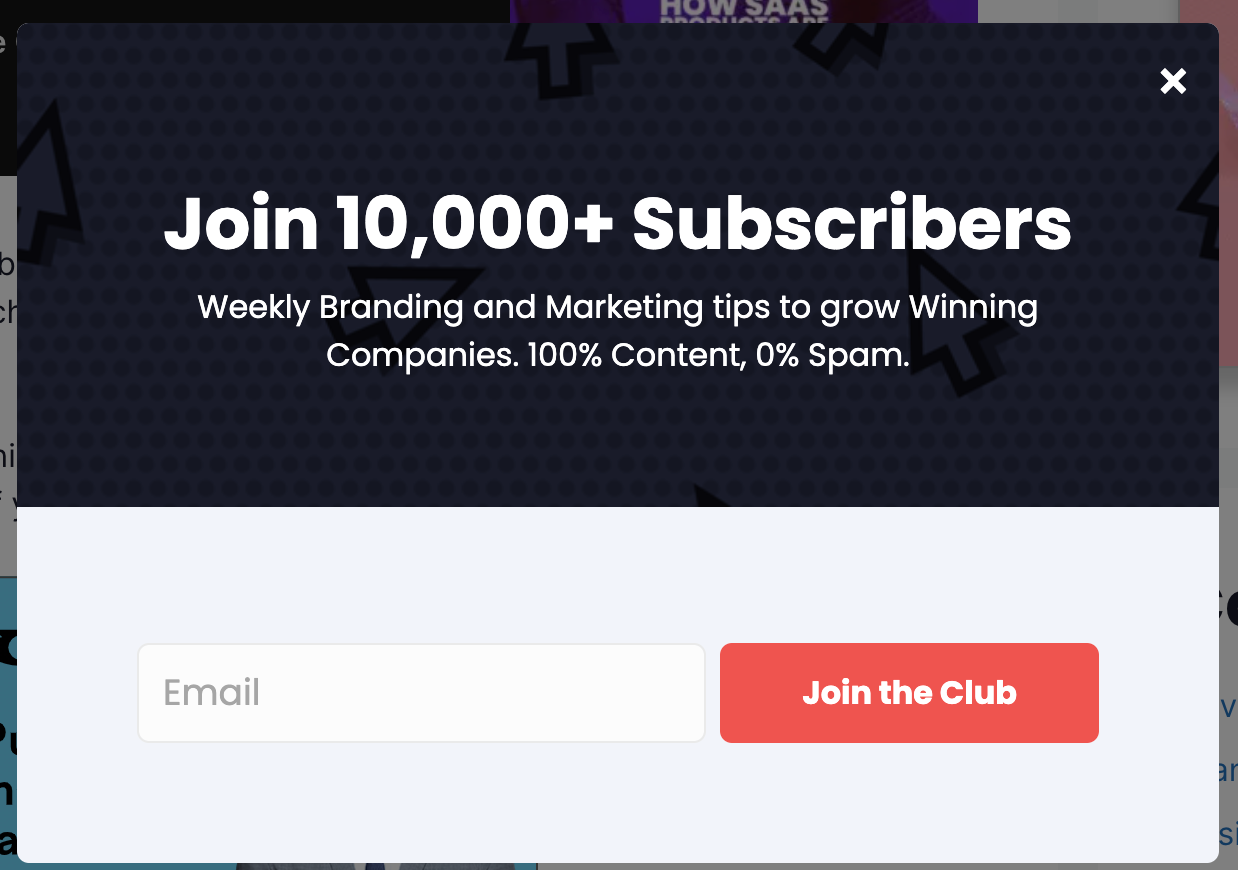 For the best results, try out different popups, such as sliders, alert bars, and welcome mats. You might also want to experiment with the timing and exit intent-triggered popups. Many popup software offers split testing to make it easy for you to figure out the best popups and lead magnets. Some even have features that let you offer different popups for different posts. 
Run webinars
Webinars are a great way to convert many clients instead of one at a time. Some people argue that this technique is dead, but they are still highly effective, especially if you create quality content that helps you stand out.
You also need to build a powerful webinar funnel to accompany the webinar. These include a webinar landing page, pre-webinar emails, post-webinar emails, and sales pages to promote your offer.
Adding some retargeting ads that target everyone who didn't buy immediately after the webinar can also help boost conversions. You might also want to look into using the recording to continue generating sales.
Conclusion
You can use these different lead generation strategies to get more high-ticket clients for your design agency. Use them today and watch your design agency grow into a massive brand everyone wants to work with.