Small Business Web Design – Essential Expert Advice
Having a website is crucial because you can connect with your customers. Many people will visit your site looking for information about your business. They may purchase your product from your site instead of your local store. They can also find your products and services online when they search online. 
You must maintain your website regularly because it shows you care about your customers. If you don't keep your website updated, you can lose customers.
Web design is one of the most critical aspects of running a small business. As the Internet is such an essential aspect of our modern lives, we feel it is paramount to provide small businesses with expert advice on all aspects of web design. We have created a series of articles to help you get the best out of your website.
This article provides a comprehensive overview of essential small business web design tips, focusing on the tools, tactics, and techniques you need to succeed.
Understand Small Business Web Design Basics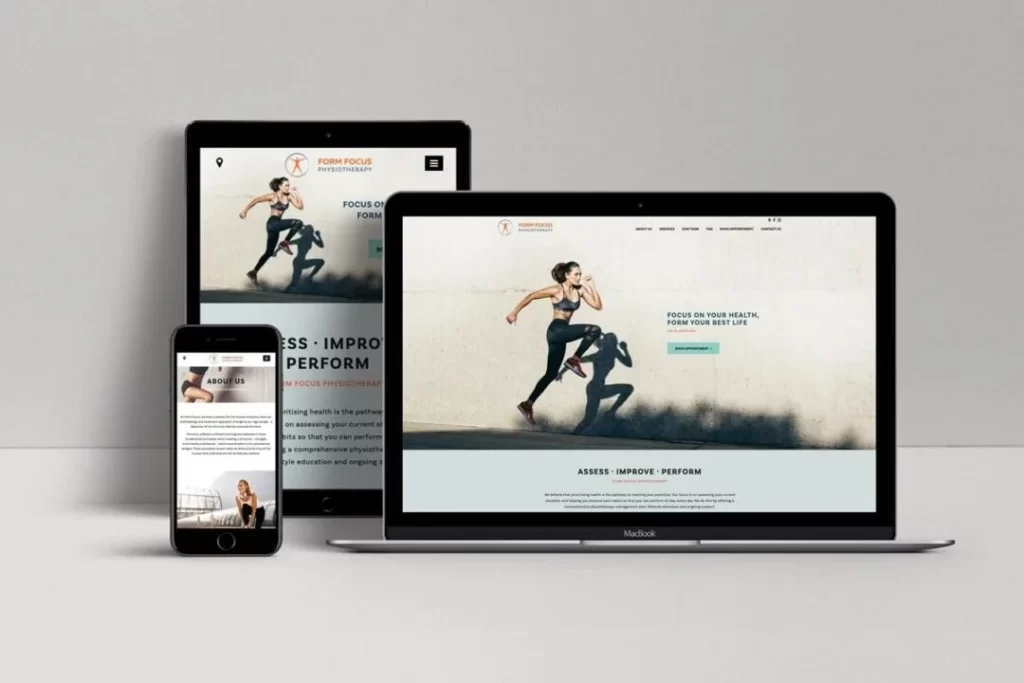 There is a big difference between knowing and understanding. Understanding small business web design basics means you can do web design. Knowing web design basics is what you do after you understand it. After you understand the basics, it's time to start doing.
Designing a website can be a difficult task to accomplish. Many web designers are creative people. They know how to make a website interesting and attractive. However, they don't know how to make their websites successful. 
To be successful, you need to be able to write HTML and CSS code. You should also be able to use Photoshop and Illustrator for designing graphics. You should also know how to use various editing software. 
Some of these tools are InDesign, Fireworks, Figma, etc. You should know how to code CSS, JavaScript, XHTML, HTML5, etc. 
You need to be able to create user-friendly interfaces and menus. All of these things are important to being a successful web designer. It is easy to learn HTML code and CSS code online. These tools will help you design a website and give you the knowledge you need to succeed.
Choose the Right Hosting Service
There are many hosting services available. Which one should you choose? The answer depends on how much money you're willing to spend and how many people will access your site. 
Go for free hosting if you don't expect anyone else to access your site except you and your family. Otherwise, consider the following questions:
Will your website require a high-speed connection? 
Do you need to be able to update your site easily? 
How large is your site? 
What is the maximum number of visitors you can expect per day? 
Are there any special tools or functions you'll need to use?
Choose the correct server if you are looking for a place to host your site. You need to decide what type of hosting you want to use. Do you want shared hosting, or do you want dedicated hosting? 
Shared hosting is the most popular hosting plan that almost everyone has. It gives you lots of flexibility but has many disadvantages, including limited space, bandwidth, and resources. The most significant disadvantage is that your customers share space, bandwidth, and RAM with others. 
If you run a large website, this can lead to a poor user experience. This is where dedicated hosting comes in handy. This is an ideal solution for those looking for a high-quality hosting service at a low price.
Dedicated hosting offers all of the advantages of shared hosting with no downsides. The significant advantage of dedicated hosting is an entirely separate server. That means your server gets all of the space, bandwidth, and resources you need, not a fraction of them. 
Another benefit is that you are not sharing anything with other websites. This allows your website to load faster than on a shared server. 
In addition, this will give you more freedom to install your software and customise the server to meet your needs. 
Finally, you don't have to worry about space, bandwidth, or RAM with a dedicated server because they are all yours. The bottom line is that you get all the benefits of dedicated hosting but none of the downsides.
Select a Simple, Yet Effective Web Design Package
When choosing a web design package, first choose something simple. You want to avoid spending hundreds of dollars and then discovering it's not what you want. 
Too many options are on the market, and it's tough to tell which will best fit your needs. Choose a package that you can easily customise if need be. A simple design with a few options will save you money and time in the long run.
Many web design firms offer quality services at affordable prices. It would help if you found a web design firm that is reputable and reliable. 
Avoid getting quotes from web design firms that don't offer good customer service. They may promise to have the site done for a reasonable price, but they may not deliver on their promises. 
To be safe, you should make sure that you find a firm that will stick with you. Ensure that they don't charge you more than they initially agreed upon.
Don't hire a web design firm that is too expensive. Even though you may think they have the best quality work, it may not be the case. It would be best to remember that you can find cheaper options. Ensure you hire a web design firm that can deliver on its promises. A trustworthy web design firm is worth the extra cost.
Build a Website that Delivers Results
To build a website that delivers results, start with a clear understanding of those results and how your site fits into the customer's overall journey. That's what it takes to drive profitable results. 
And while this can take time, that's a necessary investment. Building a website that delivers results starts with the first page.
Once your website is built, you must ensure it delivers results. The truth is that most websites don't perform as well as they should. 
So if you're looking to grow your business, ensure your website has all the features necessary to meet your business needs. This means ensuring that you can connect with potential customers through your site's contact forms. 
Make sure that you can showcase your products and services to your audience. You'll also need to ensure that you can connect with your visitors.
Promote Your Business Online
Online marketing is about getting people to visit your website and purchase your products or services. 
There are three basic strategies that online marketers employ to accomplish this goal: 
paid advertising
While SEO is the best strategy to grow your online presence, social media and paid advertising have their place. Learn more about each of these options and how you can combine them to increase the exposure of your business online.
Make Your Website Mobile Friendly
To make it easy for readers to share your content on social media or via email, consider ensuring your website is mobile-friendly. 
A site that isn't mobile-friendly is like driving down the highway in a car only designed for a 2-lane road. Your audience won't be able to quickly and successfully navigate to and from all of the different pieces of content you've written, including links.
According to Google Analytics, approximately 85% of all website traffic originates from mobile devices, which continues to multiply. Because of the increasing trend of consumers using mobile devices to access the Internet, web developers must ensure that their sites are easy to navigate and function correctly on the smaller screens of smartphones and tablets. 
One of the easiest ways to ensure your site is accessible on multiple platforms is to create a mobile-friendly version that can be viewed on any device and displayed correctly.
Be Sure to Update Your Website Regularly
The importance of updating your website regularly cannot be overstated. Websites are like any other marketing tool; if you don't update them and keep them up to date, it's no longer a relevant part of your marketing plan. 
That means no one will see your new content and the search engines will treat your site as if it has been abandoned and delete it entirely.
A dated site is a turnoff, even if it's just for a few seconds. Visitors don't have time to search through old stuff that doesn't relate to them or provide the information they want.
Optimise Your Website to Improve User Experience
"User experience" is the buzzword for website optimisation, which means you're presenting visitors with the best possible experience when they visit your website. 
User experience design involves making sure your website is visually appealing. To create a good user experience, the layout of your pages and menus should be easy to navigate.
Your content should be organised so that people can easily find the information they want. You should also test your website's navigation to see if it works correctly, and if it doesn't, fix it!
A small business web design provides the user with the information they need to complete a task, make a decision, or purchase a product. But if your site doesn't load quickly or your pages don't load quickly, you'll lose your audience and sales. 
An eCommerce site needs to load quickly. It's like a race where you must get into the car first. Without a quick load time, there's no time to sell.
Make Your Website Secure
A small business web design is a valuable resource for your brand. To ensure your website is safe, you must take precautions. 
First, you must ensure that your website is updated with the latest software updates. Hackers can use viruses and malware to infiltrate your computer system. If you use outdated software, you may risk getting infected by malware.
Second, you must ensure your website is secured from unauthorised access. It would be best to have a solid firewall to protect your network from external intrusions. 
Third, you must ensure your website is protected against SQL injection. Hackers can exploit your website by using an SQL injection attack to steal information from your database.
Fourth, you must protect your website against cross-site scripting (XSS). Hackers can exploit websites to steal information. XSS allows hackers to place malicious code on a website to track your visitors into submitting sensitive information.
Finally, you must protect your website from denial of service (DoS) attacks. Hackers can disrupt your website by flooding your site with traffic. You can hire a Web hosting company to provide a DoS shield.
Gain More Traffic from Google
"Google is the search engine that has become a verb," says David Zimbeck, author of How to Get Links from Google. He recommends following the primary search engine optimisation (SEO) principles to gain traffic from Google. 
Zimbeck notes that, in a nutshell, you need to make sure you're writing content that makes Google happy, that the sites you're linking to are authoritative, and that you're not manipulating the system.
Search engine traffic can be precious to an online business, mainly if you sell a product or service online. 
The world's most popular search engine, Google, delivers 90% of all Internet searches. However, some of the best traffic sources don't appear in Google results, making it necessary to use alternative traffic channels.
Make It Easy for Customers to Find You Online
Think about it this way: if you're a restaurant and want repeat business from the same customers, you hope your patrons know how to find you. You would want them to have an easy path to follow to get back to your business. 
So think about that same concept regarding your small business web design. What information are you sharing? Is it clear where your website visitors should click to get the information they want? 
What's a little more challenging to find online: where people trying to get a hold of you can easily find you?
Your customers will never find you online if you don't appear in search results. Ensure your site appears in search results and on the first page of search results on Google. 
Also, ensure you're showing up in the right places: Local listings, Google Maps, and directories.
Build a Social Media Presence
Businesses should have a social media strategy. A social media strategy can help increase your visibility, sales, and customer relationships. 
Your business should focus on building relationships with potential and existing clients. You can build an audience of potential customers through social media, which can help to build trust and rapport. 
It can be a valuable tool for businesses to monitor the popularity of their small business web design, gauge public opinion about their products and services, and identify the best possible places to advertise. 
Most importantly, you can use a social media strategy to build relationships with customers and potential customers. Social media can help businesses gain valuable insights into customers' wants and needs.
Start a Blog to Engage Customers and Increase Brand Awareness
If you want to build awareness and engagement for your brand or company, you don't need to start a blog to create content. You can quickly get customers to engage with your brand without the cost of hiring a full-time blogger. There are several ways to increase awareness and engagement for free, using tools and tactics available to marketers today.
Setting up a new blog site takes less than 30 minutes, and there are no limits on how often you can update it. It is an excellent way to showcase your expertise, build a brand image, and market yourself. Just don't expect to build traffic overnight. The time to start building your business brand is now.
Promote Your Blog with Social Media
Like me, you probably have more social media accounts than friends. So how do you go about promoting your blog? My advice? Be authentic, be honest, and be yourself. 
Start by defining who you are and what you're trying to communicate in your content. Use social media to tell people who you are and what you're about. Share your unique message.
Be Aware of Your Online Reputation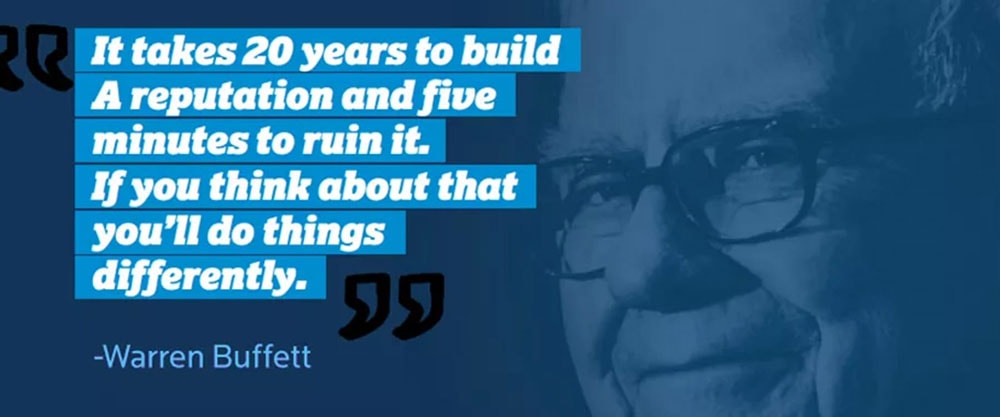 Be aware of your online reputation. Google yourself. Do a quick search for your company's name. Who comes up? What do they say? If there are negative comments, respond to them. 
If the people saying bad things about you are your customers, you need to hear what they're saying. Suppose someone is saying bad things about your product or service. Respond quickly and constructively. The better you handle negative comments, the better your online reputation.
There's no doubt about it; online reputation is something every small business web design owner or entrepreneur must know. Still, it's essential to take a balanced approach to building your online presence. In the same way that a healthy social life is necessary to maintain your physical health, it's equally important to maintain a positive online presence.
Set Up an Email Marketing Campaign
Another great online marketing strategy to consider is email marketing. Many businesses and organisations are using it to communicate with their customers. It can be an easy and cost-effective way to stay in touch with current and potential clients. 
If you already have a list of emails, use an email service provider (ESP) to help manage your email marketing. An ESP is a third party that manages your email marketing and sends your messages. Some examples of ESP are Mailerlite and MailChimp.
This is one of the most underutilised marketing channels, but one that can help you gain traction if appropriately used. When done right, it's an easy and inexpensive way to get new prospects excited about your brand, products, and services.
Monitor Your Sales Performance
Monitoring sales performance is essential to any business that sells online. It provides insight into whether or not you're doing everything you can to grow your business, but it also provides a barometer of whether or not your strategy is working. 
Review how many people signed up, how many products sold, and how much money you made each month's end. Use this data to evaluate whether your tactics and strategy are adequate and whether you need to alter them.
To manage your company's sales performance, you need to look at your employees' aggregate and individual sales results. You need to look at the performance of your entire sales team and compare it with the overall sales performance of your organisation. 
You also need to monitor each salesperson individually. This process should be done regularly to learn each person's strengths and weaknesses. You can use this information to improve future performances.
Conclusion
Your website should be more than a static piece of design. It should allow visitors to interact with your business, tell your story, and offer the correct information and experiences to drive your conversion goals. 
Your website should be a hub for your business and be organised and easy to navigate. If you want to learn the basics of small business web design, you'll find all the expert advice you need in this article.
Get started for free. And if you need to hire someone, you know whom to call.