Small Business Web Design – Essential Expert Advice
When the world wide web exploded in the '90s, internet surfers were able to access a whole new universe of information.
Twenty years later, we practically live and breathe by our internet connection; we use it on a variety of devices for everyday needs like driving directions, to complicated surgeries.
Anyone with hopes of expanding their small business and reaching more prospective clients will have to launch a website.
As a business owner, you want to be where your customers are, and that is mainly online.
With more than 80% of consumers turning to the web before making a purchase decision, it's no longer an option for your business not to have an online presence.
Creating and maintaining a website for your business is an invaluable marketing tool, and one of the most critical aspects is web design.
Thankfully, there is a wealth of options for small business web design, from online services that provide easy-to-use templates, to hiring a professional designer to create a fully customised website.
Before deciding which option is the best fit for your business, there are many things to consider.
Anyone with hopes of expanding their small business and reaching more prospective clients will have to launch a website at some point or another.
Having a website not only gives your small business credibility, but it can also help you run your business more efficiently.
What are the biggest mistakes people make when creating their small business website?
Some of the main mistakes we have seen made over and over include:
Poor design and layout, making it difficult to navigate the website
Not enough information about products and services, including pricing and contact details
Failing to prove their credibility
Ignoring search engines' needs, i.e. no keywords or keyphrases included in the required areas
Forgetting to add a "call to action,"i.e. what do you want your customers to do when they arrive on the site?
Not including Privacy and Returns Policy or Money Back Guarantee
Assuming visitors will buy from the website on the first visit
What are the must-haves for a successful small business web design?
Make the site visitor-friendly by including an easy-to-find and use navigational system.
Make the site search-engine friendly by including keywords and phrases that best describe your product and services. This need to be done in various places on your site, including in your site's domain name, the page title, the home page header, meta tags and the titles for your graphics.
Create a plan that lists all of the pages you want to include on the site.
Cross-sell and upsell as part of your content by offering customers who are looking at one product details on another related product.
Make it easy for customers to order from the site and be upfront about delivery costs.
Use headlines and subheads to grab visitors' attention.
Offer value by way of bonuses, free trials, discounts and prizes, and put a dollar value on each gift, making customers feel like they're getting a good deal and making your product more valuable.
Check the spelling and that all of your links and graphics work correctly.
How can you prove to potential customers that your site is trustworthy?
Make sure your site is professionally designed, clean, and easy to read and navigate.
Avoid too many popup or pop-under graphics, flash intros, autoplay music, date and time stamps (unless you update the site frequently), and busy backgrounds.
Other things to include:
Testimonials from current customers to show potential customers that you're trustworthy, reliable and offer great products and services.
A photo gallery or portfolio of your goods or services, even if you don't plan to sell your product online
A money-back guarantee — the longer, the better
A privacy policy that lets customers know you will not sell or rent their details to a third party
Contact details (name, physical address, mailing address, telephone, fax, e-mail, etc.) on the "About Us" or "Contact Us" page and at the bottom of each page.
Fresh content about your products and services, including detailed information about what you offer, brands and pricing. Make sure to update the content frequently and be truthful.
Any information, photos of your products, staff etc. that have appeared in the media — print, TV, radio or internet. If you have written articles that have been published, make sure you also include them.
If your products have been positively reviewed on other websites, place a link to those reviews. What someone else says about your product carries far more weight than what you say.
An "About Us" that tells your customer about who you are and why they should buy your products, services and trust your organisation.
Tips for making the site user-friendly?
Please don't go overboard on the special effects — they can distract users from the content and can take too long to download.
Make sure users can read the type on the background (i.e., no black writing on a dark blue background or yellow writing on a white background). Don't use a background that's too busy, either. Also, be sure to make sure that your links are visible both before and after being visited.
If your site has more than 15 pages, include a site map and a "search" bar.
After getting a website up and running, what are the most important things a business owner can do to help drive traffic to the site?
There are plenty of ways you can promote your website and business for free if you're on a limited budget.
Marketing opportunities include:
E-mail marketing — let your existing clients know about your new site. If you don't have any customers, send an e-mail to people you know who might be interested.
Submit your website to search engines and directories.
Include an e-mail signature at the bottom of every e-mail you send out with your name, business name, contact information and web address.
E-mail testimonials about other great products and services you find online to business owners — they'll be appreciative of your feedback and might feature your testimonial on their site with a link back to your site.
Join newsgroups related to your product or service and use them to start conversations, conduct market surveys, get new clients, promote your site, get answers to questions and network.
Make sure your website URL is included on all of your office stationary (business cards, letterhead, brochures, labels, bags, etc.)
Write articles offering tips and expert advice related to your product and services and try to get them published in newspapers, magazines or websites.
Join a webring — a service that's free to owners, members and visitors — and allows people to surf sites that are related to one another.
Do small business owners need to be experts in search engine optimisation?
It's almost impossible for a small business owner to become an expert at SEO.
The search engines change their algorithms regularly, so unless you are working on it every day, it's challenging to stay on top.
If SEO is your primary marketing strategy, I would recommend hiring a reputable SEO company.
It is essential to understand that getting to the top of search engines does not happen overnight.
It generally takes at least a few months.
How often should a site be redesigned or freshened up?
Search engines love fresh content, so if you have new things to post weekly or monthly, then perfect.
As for a redesign, this does not need to be done every often — perhaps ever two to four years.
As long as the website is simple and has a good navigation system, there is no need to completely change the design more often, unless the business has changed its logos, colours, etc.
How do you think web design for small business will change in the next five years?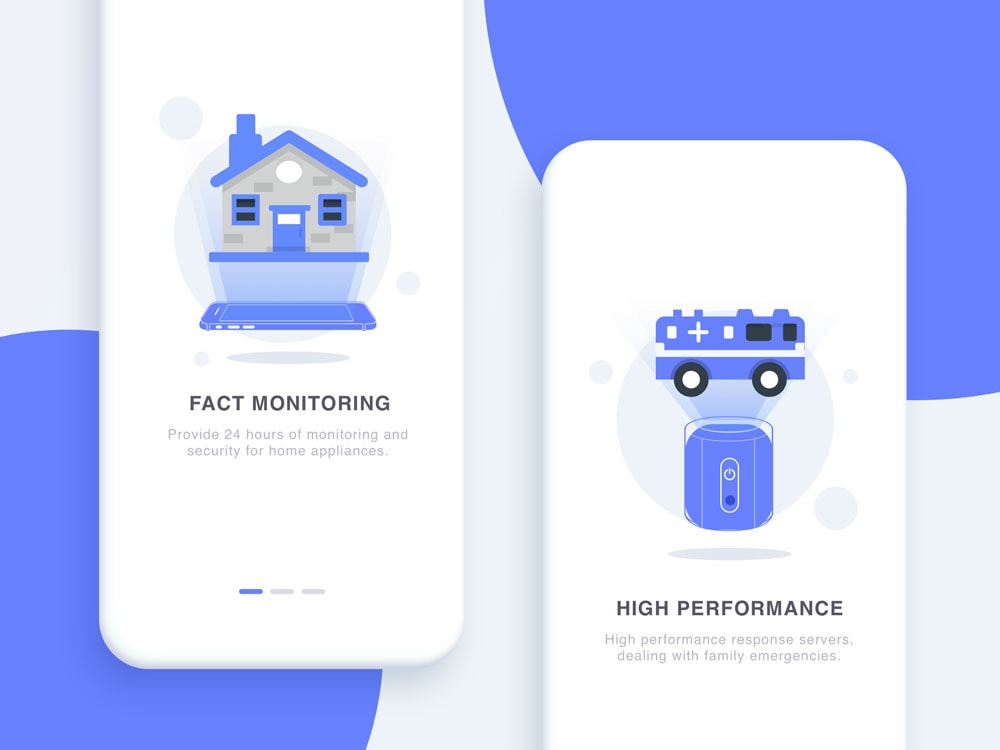 The trend over the past few years has been towards simplifying the design and away from special effects, such as flash animations.
As more and more people use their phones and iPads to access the internet, it is essential the websites are user-friendly not only on PCs but also on mobile devices.
What questions should you ask before hiring a website designer?
Can I see examples of your work?
Can I see previous client feedback or speak to them on the phone?
How much will the website cost?
Are there any ongoing fees?
How many revisions of the initial website design are included in the price?
How can I make future updates?
How long will it take to build the website?
Will you be able to assist me with search engine optimisation and website marketing?
How do you know if a web designer is qualified?
The best way to see if the website designer is qualified to meet you require to look at their previous work, ask many questions, and even talk to his/her former clients. Moreover, of course, follow your instinct.
Author Bio: Juan Koss is a business coach and researcher of Do My Writing company. He writes on topics such as small business marketing strategies, human resources related best practices and customer service.