The Ultimate Guide To Choose The Best Website Design Company
Having a solid website for your business is a necessity. A killer website builds a solid online presence and generates steady traffic that ultimately converts into sales.
But how you design the website also has a bearing on its success. In fact, 50% of the users believe that website design plays a critical role in determining overall success. Even though you may consider using online templates to design your website, web design companies can add that magical touch to draw in your audience instantly.
Here's the ultimate guide for choosing the right company to ensure you don't fall prey to a snake oil salesperson.
What is Website Design Today?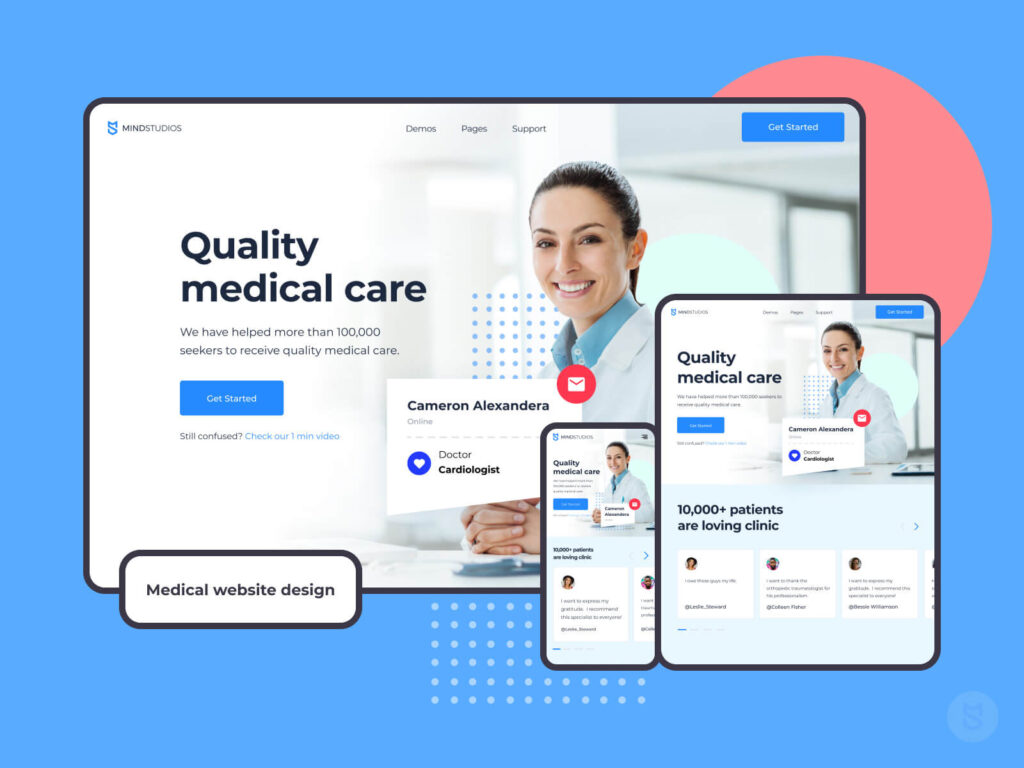 Unlike in 1991, when the first website went live, web design today is just not about having a website up and running.
Website design encompasses planning, conceptualising, and deciding the content arrangement on a website in a manner that is visually appealing to the audience and effortless to navigate.
The chief idea behind web designing is that your website should enhance user experience and not drive the visitors away. A poor layout or functionality can leave a sour taste in the mouth and even increase bounce rates or prevent users from completing the desired action.
At the same time, an effective web design is more than just picking a suitable colour scheme or adding attractive icons to enhance the aesthetics.
It is also about being intuitive to the needs of your target audience. Suppose if all the listings on your website are not demarcated and appear like a jigsaw puzzle, your users will struggle with navigation and ultimately give up.
Or say, for instance, if your landing page doesn't provide a clear message about what your brand offers and a visitor needs to scour through the entire page to understand what you do, they will hit the exit button sooner than expected.
In other words, your website should be designed in a manner that creates a solid impression on your audience and gives you great conversion rates in return.
What are The Different Types of Website Design?
Broadly, website designs can be classified into two categories:
Responsive design: the design principles demand that the way any website is configured should automatically respond to the behaviour and environment of the user.
Therefore, if a user switches from their laptop to an Android phone, the website should accommodate the changes in platform, resolution, size, and orientation.
The chief advantage of opting for a responsive web design is that one doesn't have to design a new website each time a new gadget or operating system is launched.
Adaptive design: as the name suggests, adaptive websites adapt or reorient themselves to the user's device. Once the screen size is detected, the website works out the appropriate layout for the screen.
Some designers opt for adaptive design because of greater compatibility across devices and browsers.
Choosing the Right Website Design Company: Things To Keep in Mind
Anything worth its salt cannot be created overnight. Behind every successful website on the internet, there is a dedicated and passionate web design team who poured their heart and soul into it.
Luckily, filtering the right website design company for your needs out of hundreds of search results doesn't have to be daunting. Here's a checklist of items to consider that make finding someone you want to work with easier.
Whether you are a solo business owner with little or no knowledge of websites or an established business looking to upgrade their business, these tips can help you to find your match:
Create Your Wish list
Your website represents your brand. No one knows what your brand stands for the way you do. Don't blindly jump into choosing an agency with an extraordinary portfolio without knowing your requirements – it is in your interest to work with someone who is on the same page when it comes to the execution of the work.
Whether you need a website designer to work from scratch or improve your existing design, start by identifying what your business needs. For example, if you plan to sell your products online, your website should have everything an eCommerce website needs.
In contrast, if your goal is to increase inbound marketing by establishing your online presence, you need to ensure that the website is aligned to the buyer's persona and peppered with the right marketing triggers that initiate action.
Here is an example of a wish list with the essential features you'd like to see on your website:
be able to sync with your CRM software
can be integrated with your marketing automation tool and email marketing platform
allow users to fill up forms and submit them directly to your backend team
be able to collect payments
have SEO optimised content
Have necessary security features, including an SSL certificate and the HTTPS protocol
Going into discussions with a clear idea about your expectations can make the selection process seamless. You can also create a wish list setting out what an ideal agency looks like for you.
For example, you'd want to partner with someone who has excellent communication practices, is well versed with current trends, demonstrates the desired level of expertise, can deliver within the agreed timelines and is within your budget.
Doing your homework will ensure that you are only on board that company that ticks the majority of the items, if not all, from your list and get a website that is customised to your needs and goals. You can also prepare a consolidated document listing all your requirements and use that as a reference to avoid missing anything.
Will Your Work Be Outsourced or Done In-House
Web designing is not just about knowing Photoshop to implement design principles. A seasoned web design company should have a wide range of skillset, including coding, marketing, and content creation.
Even though it is a common practice for some web design companies to outsource a part of their work to third-party contractors, it may not be suitable for the kind of synergy you are expecting.
To avoid last-minute disappointments on account of third parties, ask upfront whether the agency has the required capabilities in-house or will they appoint someone else to do the work on their behalf.
If they plan to do all the work in-house, ask them what their process is like. Typically, the initial stages of designing the website take a fair bit of time. So it is best to get an idea about how they intend to approach your project.
Given the fierce competition in the market, you'd want to team up with someone genuinely passionate about what they do so that your website gets the desired attention from your users. Clarifying all of these upfront will ensure that you don't get any last-minute surprises about extended timelines or going over your initial budget.
Does Their Portfolio Interest You?
Evaluating the work done for past clients is an excellent way to understand the capabilities of a website design company. It gives you a fair idea about what you can expect and whether the style matches what you have in mind.
Check out the websites to assess whether the aesthetics and functionalities match your expectations. Pay close attention to the loading speed, responsiveness, layout, and functionality.
Here's what you should keep in mind when reviewing the portfolio of an agency:
How many projects they have completed
How many years of experience do they have
Have they designed any websites that are similar to the kind of website you want to design
Do they understand your target audience
Do they have the technical skills and expertise you are looking for
What is the average time frame for completing each project
Are the websites creative
Are they familiar with your business or sector in which you operate
Do they have experience working with businesses similar to your scale of operations
Are there any case studies that trace the growth of a business after the website launch
How do they incorporate user experience into the website design
Can they develop websites that look great on mobile phones
Are there any additional certifications that give them an edge over their competitors
Has the agency won any recognition or awards
Moreover, looking at the portfolio will also help you identify brands or businesses they have worked with. If you spot someone familiar, you can reach out to them to hear it straight from the horse's mouth.
Getting a testimonial or review from a past client can help you understand the level of customer service that you can expect.
Ask About Their Client Retention Rate
The client retention rate is an essential indicator of how good an agency is at retaining its existing client. Remember that when you work with a website design company, it is not simply about putting together a website hastily. You want to bring on board someone who will truly collaborate with you and bring your vision to reality.
A low client retention rate – anything below 60% – may signal that they are not the best at delivering complete client satisfaction. Going with an agency with a client retention rate of 70 to 90 per cent is ideal for getting the results you want.
Work on Your Budget
Pricing varies significantly across the industry, making it difficult to put a price tag on a website right off the bat. Having a clear idea about how much you can afford to pay early on can make it easier to land the right website design company for your needs.
Even the best agencies do not publish their pricing online. It is recommended that you develop a price range or estimate instead of a hard number. Additionally, make sure there is some wiggle room in your budget to account for any unexpected cost escalations. Here's what to keep in mind when you prepare your budget:
A website that needs to be built from scratch will cost you more than redesigning an existing website
Websites hosted on platforms such as WordPress cost less
Pricing can vary greatly depending on the level of customisation you want
Opting for a custom-made CMS/HTML code website will cost you more.
Once you know your budget, you can ask for quotes from prospective agencies based on your scope of work. When requesting quotes, ask the agency to clarify the following:
Do they charge on a fixed rate or a sliding scale?
Do they bill hourly? Can the hourly charges vary if the scope is reduced in the future?
How do they bill – monthly invoices based on work done or lump sum amount payable at the beginning or end of the project? Can payments be linked to specific project milestones?
At the same time, also be prepared to share a number with the website design company that is slightly lower than your actual budget. Even if they come back with a higher number, you will still be able to work with them without putting a dent in your finances.
Ask the company about additional fees, such as whether you will need to pay extra for unscheduled website updates or check-ups or if there are limits to the number of revisions they will carry out.
Since there is no standard policy within the industry regarding the charges of a website design company, it is prudent to be as detailed as possible before you sign the contract.
If you receive quotes entirely outside your budget but want to work with that company, don't write them off immediately. Check whether there is room for negotiations to reach a mutually acceptable price point.
And if you find a vendor willing to work at a low price, even lower than the average, the chances are that they may not deliver the quality you are expecting. While you may not have to pay heavily out of your pocket, such a poorly designed website will most likely not bring in any business. It is best to avoid working with such vendors.
Ask them who is going to be the point of contact
You don't want to associate with someone who has no clarity about who will oversee the execution of the work from start to finish.
If an agency tells you the whole organisation is available to attend to your needs, consider it a huge red flag. Ask them to provide a single point of contact who will be accountable, keep you updated about the progress, and be available to answer any queries you may have. Sit down and have a detailed conversation about how the workflow would be so there is no room for doubt.
Consider asking the following questions:
Who will be on the core team
Will there be an account manager
Is there a content and design strategist or a creative director
After all, you'd want to be able to interact with a person one-on-one who can address your queries. The last thing you want is to bring someone on board where it is too easy to pass the buck due to the lack of a single person in charge.
Go For Someone Proactive
Working with a proactive team offers many advantages for any business. They are quick to detect problems and offer solutions. They are willing to go above and beyond to ensure that they meet the timelines.
They also don't look at the work as a mere assignment to complete – a proactive team takes an active interest in ensuring that the website delivers the results as promised.
An agency with world-class expertise that is not empathetic to the client's needs will seldom be able to help them proactively. To put it simply, onboarding a proactive team means someone you can truly count on. So when you are in talks with prospective agencies, please pay close attention to how interested they seem in understanding what you want.
Ask About Web Hosting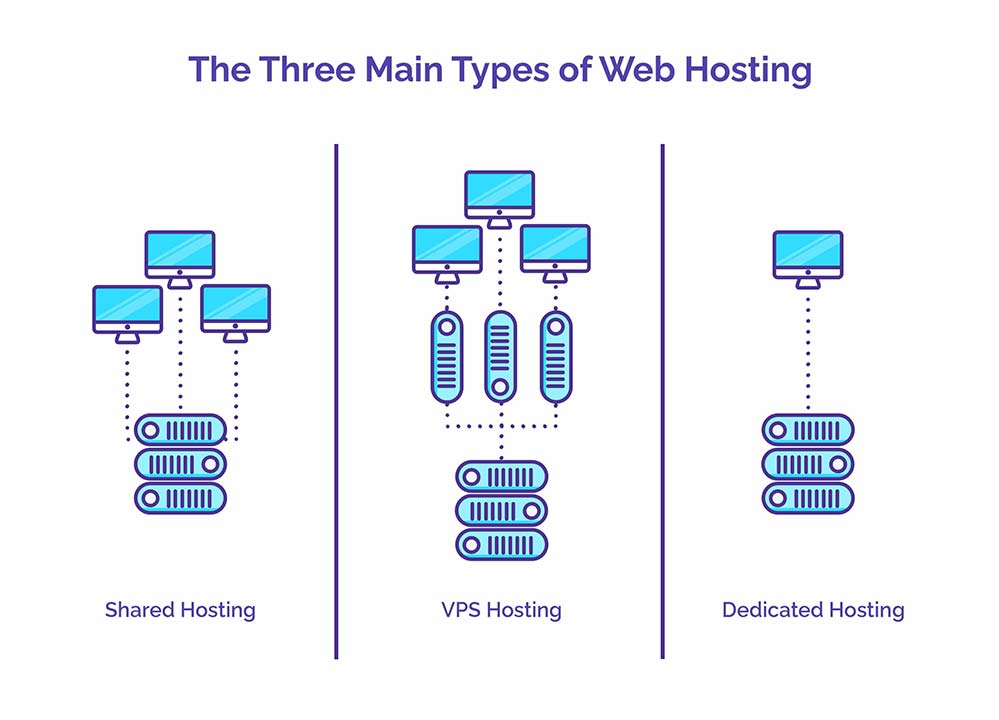 Investing in web hosting is crucial if you want a website that loads quickly, offers better security to your visitors and provides a backup of your website data.
Usually, the web hosting package for your website will be decided by the web design company. And the more pages you add to your website, the larger the hosting space you need.
Can They Merge Design and Content?
A good website is dependent not only on its design – strong content is equally important. Your users should be able to get the information they need as soon as they land on your website.
Review the type of content present on the websites on their portfolio to get an idea of what you can expect. Ask the agency about their process of developing content for the website. Do they have an in-house team who works on the content, or do they outsource it to freelancers? What are the fundamental principles they follow while developing content? Which content management system do they use?
Think About the Post-Launch Work
Designing and launching the website is merely the first step. It is not enough for the agency to hand over the website and move on – they need to be by your side after the launch and closely monitor the website's performance.
Speak to the vendor about whether they will review the post-launch analytics and provide you with the requisite data. You may want the agency to run A/B testing and tweak certain other elements to get the desired results based on the numbers. You may also need conversion-rate optimisation to receive the best ROI.
Ask them if they also provide ongoing maintenance services or will you need to hire someone else for that. Are the charges for hosting and maintenance included in the quote, or will those be billed separately?
Don't Ignore What Your Gut Says
You may prepare every conceivable checklist and even find a company that ticks off all the items. But if your gut says that you may not click, don't ignore it.
It is in your interest to find someone you can entirely rely on. Only then will you be able to communicate your needs clearly to the designer to create your dream website.
In other words, please don't feel compelled to settle with the first company you meet only because they look good on paper. If you doubt that they may not be a perfect fit for your business, continue your search till you find the right match.
The Right Website Design Can Make or Break Your Business
It is unnecessary to get the most expensive website design company to work on your website. What you need are the right fit and an adequate skill set. And to land the right agency, you need to do the necessary groundwork, so you don't get saddled with someone mediocre.
Regardless of the type of website you have in mind, follow the tips shared above as you set out to find an agency of your choice. Make sure that you partner with someone who believes in your vision and matches your personality.
Don't go by credentials alone – always dig deeper to see the accurate picture. With patience, you will find a vendor who can deliver precisely what they promise.
Author Bio: Brijesh Jakharia co-founded SPINX Digital in 2005 and pridefully crafted web and mobile marketing solutions for mid-market businesses to enterprises. Marketing is his passion, and the thrill of building a brand from the ground up has helped him craft successful brand stories for world-class clients. While not at work, he loves to spend his time on research and reading digital content stories.