How To Build A Restaurant Website That Goes Beyond Reservations & Food Ordering 
Back in the day, we used restaurant websites to capture new table reservations and let customers order food online. 
But the advent of online food ordering services like Uber Eats and Delivery Hero has made this redundant.
Customers today use platforms like Yelp and Google Reviews to share and read customer experiences with different restaurants in their neighbourhoods. 
So, what purpose does a restaurant website serve today? For your investment to be worthy, your website needs to go beyond table reservations and food ordering.
Start by mapping your website to your business goals and objectives and create a sales pipeline that works for you. 
Use your website to create opportunities that will help you scale your business and reach a larger audience. Or diversify your business. 
Let's take a look at how you can achieve all this.
Challenges for a Restaurant Website with Only Reservations & Food Ordering  
If you've recently invested in your website, it can be hard to get the copyright, create positioning for your product, build a brand identity, or get all the moving parts up. You may say it's just enough to give your business visibility. 
But is it enough?
DoorDash, Delivery Hero, Uber Eats, and many like them are working hard to deliver service to your customers. 
But they are also making your website redundant since people order online through these websites. And if you believe Google Business profile and Yelp aren't threats to your website, then think again. 
They often show up ahead of your websites, making it difficult to rank higher. In some ways, your brand reputation is taken away from you and is now in the hands of these businesses.
So, the big question is, how do you take some control back from these websites to your own business?
3 Reasons your Restaurant Website Should Work Beyond Ordering 
Limitations with Food Ordering: Depending on third-party platforms for ordering puts you at their mercy. 
It also means that you're handing out a sizable portion of your earnings to these platforms. In turn, your margins are lower due to commissions. 
When you take your attention away from these platforms, you're essentially taking back the reins into your own hands. Your website saves costs incurred on margins and gives you the flexibility to reach your customers directly.
Discoverability: You've probably scanned several online websites and checked their reviews before heading out to a new place or restaurant. 
Your customers follow the same route and spend considerable time before deciding on a purchase. People discover your restaurant while checking out things to do in a place or best places to try out specific cuisines. 
Your website can reach your audience right when they need your service by investing in SEO and content marketing.
Scaling: Set up your website to attract new business relationships you wish to explore. 
It could be growing your business beyond your local area, bringing in franchises to run the business for you, or finding new suppliers/partners. It also allows your business to find new places to grow. 
So you could be selling kitchen items on your website or creating a cookbook of your best recipes for your ardent fans, or using different ways to have your business featured on prominent food channels.
How to Execute a Successful Restaurant Website Design
If you're excited about making your website work for you, this checklist to create a successful restaurant website can help. Let's get started.
1 – Create a list of all your business objectives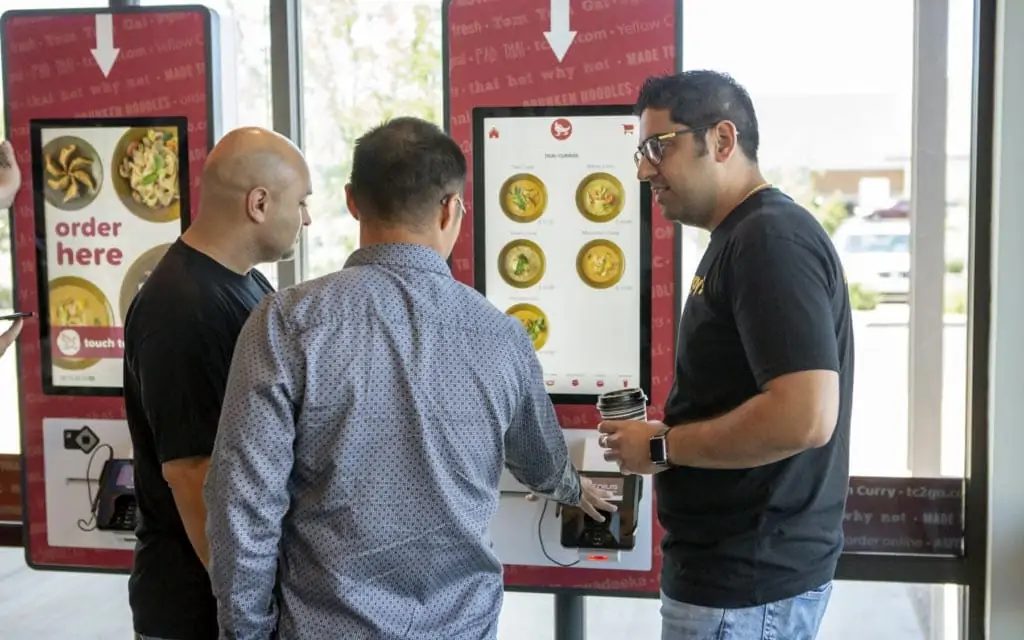 Most likely, you have many website ideas on paper. It's probably sharing popular menu items, publishing reviews, reaching out to other businesses, and much more. 
But unless your website tasks are linked to your business objectives, you're probably going to be spending a lot of time and money on tasks that don't move your business forward. 
It could give your results but not as you'd expect.
Start by listing down all your business objectives. Identify the stage at which you are. 
You could be starting a new restaurant or probably somewhere in between and trying to grow. Or you could be growing, but you need to scale further.
Starting a New Restaurant Website: If you're new and trying to set up a business website. It can get confusing. Begin by creating basic web pages about your brand story; a contact me page, reviews from your customers, and branding to help your customers recall your website easily.
Growing Phase: If you're in the growth phase, your focus is on getting more sales, engaging with customers, and increasing reviews. While listing these objectives, ensure your website has the right tools to create a seamless buying experience for the customers.
Expanding Your Business: Scaling your business with partnerships and collaborations lets your business get in front of a new audience. Equip your business website to manage a large audience, and use customisation wherever possible to make them feel welcome and engage with you.
 2 – Invest in the right tools 
Websites often integrate with other platforms and apps to make it easy for customers to work seamlessly across different platforms. 
That's also why investing in the right tools allows you to experiment with a complete online store, explore blogs, get into email newsletters, and capture leads.
Full-Fledged Food Ordering Store: If your current online ordering store isn't letting your customers experience a seamless check-out or if you're having more instances of cart abandonment, then platforms like Shopify can help set a full-fledged food ordering store. 
The benefit of having Shopify is that it lets you set up your online store with no coding knowledge. Pre-made templates can help you change the look and feel of your website with ease.
Another advantage is that these platforms come with their analytics dashboard making it easy to base your marketing strategies on this data.
Blog: One tool with a great ROI is a blog. When you launch a blog, you can discuss food and other things your prospective customer is looking for. It could be where you mention an upcoming fest in your location, and then you could offer coupons to these visitors to increase footfalls or orders.
Email Newsletters: An email newsletter is another tool to take your customers from your website and create a personal brand. It's where you capture email addresses to send newsletters. You may share your subscriber-only discounts, offers, and exclusive perks here. You can go a step further to track email opens, engagement on your messages, etc., and then segment your subscribers further and send more customised deals.  
Capturing Leads: Once your website has traffic, capturing leads is vital. If you have a food ordering service on your website, don't forget to include a live chat since people get "hangry" if food is not delivered on time. Also, invest in lead capture forms that can capture details of potential franchisors and set up a sales prospecting process so that all these leads are adequately followed up with and closed. 
Instagram Ready: Social media, especially Instagram, is a big part of any restaurant's promotional strategies today. Visiting a restaurant is an experience where food and ambience both play a part in bringing in patrons and them spreading the word. Make sure that your website is aligned with your Instagram marketing goals with visually appealing content about your restaurant.
3 – Reduce costs by Outsourcing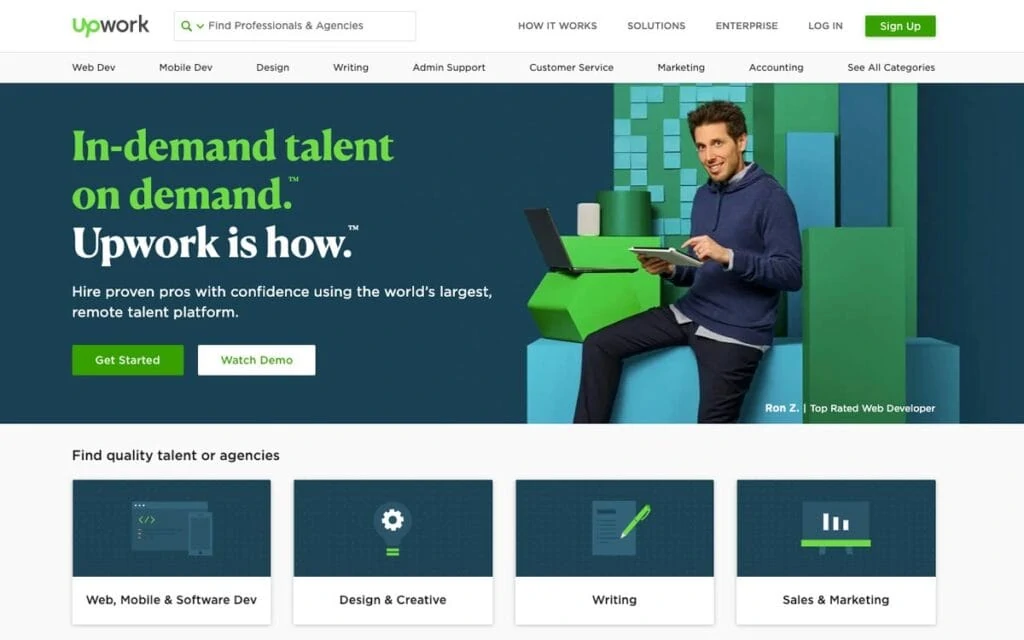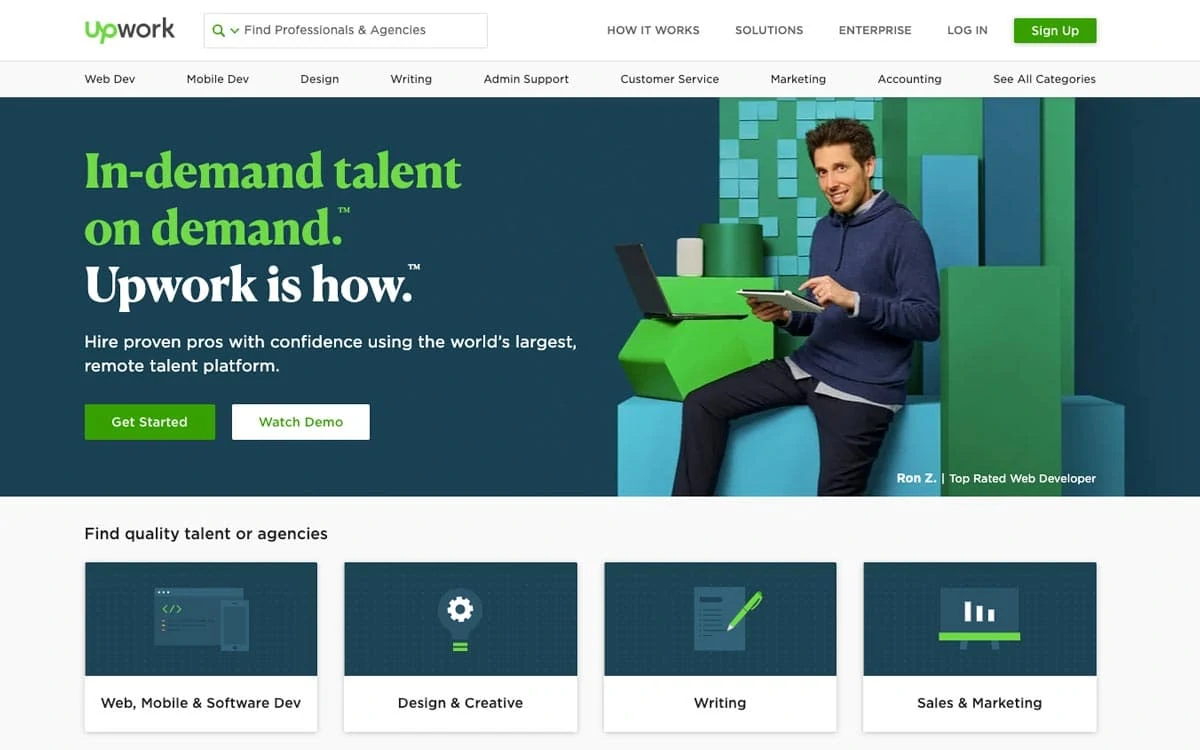 As you add tools to your website, you're probably thinking of hiring experts to manage it for you. After all, you can best utilise these tools in the hands of experts. 
But don't go overboard in doing so because it may escalate your costs beyond your investments.
First off, regardless of whether you use an in-house team or an agency, start with building an MVP for the relaunched platform so that you can test its effectiveness before building it entirely. 
Avoid hiring full-time employees for this as this can become prohibitively expensive. You'll have to pay for payroll taxes, medical benefits, and overhead costs. 
Often you'll not need the expertise at all times, raising your costs incurred for the full-time employee. It also creates an uneven workload across teams hampering team productivity.
One way to reduce costs is by outsourcing.
Reach out to a pool of freelance writers and marketers who can help you with content marketing for your website. 
You can also see if remote working works for you. Use remote working tools to collaborate on content and branding operations.
Once you hire freelancers, train your writers on proper scheduling. This highly influences their output quality, so ensure a proper process to make it easy to collaborate and schedule your content.
Working with freelancers allows you to be flexible with your website requirements, thereby incurring costs only when needed.
4 – Reach out and Collaborate 
If you are looking to franchise or build partnerships, don't just stop with sections on these. Try to find other businesses with an audience similar to yours. 
That includes identifying shared target markets and similar buyer personas. Learning about their audience makes it easy to understand how your brand offerings can appeal to their audience.
Be sure to pick businesses that are not in direct competition but instead have a complimentary brand identity. 
The best part about collaborating with such companies is that they'll have their own marketing goals of reaching out to an audience like yours, making it easy to enter into mutually beneficial partnerships.
Promote it across all channels, to begin with, to see the kind of traction you receive from each. 
A simple CTA from your email signature can go a long way in getting interested partners to reach out to you for various collaborations.
The advantage here is that the marketing costs are lower than your usual costs since multiple brands work together. You will also showcase your expertise to a new audience making it easy to attract the right leads.
The downside here is that you'll have to be flexible since there might be less creative control in multi-brand partnerships. 
If your website showcases how your product or service can better serve the other business, there is always a middle ground that can work for both brands.
Your website has to have enough content that communicates that your business is reliable and confident that you understand your audience. This begins by having a clear content strategy for your business. 
5 – Build a Content Strategy 
Creating a suitable content strategy lets your business 'speak' to your audience through their pain points. 
Here you communicate through different content types like blog posts, videos, case studies, and reports. 
Having a content strategy increases the chances of reaching a wider audience from your target group organically.
Invest time in keyword research and finding the right keywords to help your website rank in search. 
Identify the content pillars that will form a part of your content strategy and work backwards to create a content calendar. 
Don't forget to factor in local content while planning out your content strategy. It will help you rank in local searches making it easy to attract your local audience first.
6 – Keep Your Website Updated at All Times 
When you build a restaurant website, it's important to keep it updated at all times – the key to keeping your audience coming back for more. 
They'll often be casually browsing to see what's new if there are any enticing offers or some discounts for a particular product or service. 
If your website shows outdated information, they'll assume you haven't been actively updating your products or service, leading to a lack of interest in your website—factor in seasonal content and how you integrate it as a part of your website content.
Also, keep track of any broken links or web pages with 404 errors. These are often the reasons for a drop in traffic or loss of revenue.
Conclusion  
There's never been a better time than now to use your website as a lead generation tool. 
Not only does it position your business for more sales, but it also opens the door to more opportunities. 
You're in a better position to push back threats from service delivery apps, expand your website's service beyond ordering and scale your restaurant business.
It is easier to understand your audience and know what they need when they land on your website with the right website tools. 
And once you have good traffic, you see the content strategy you've used is working in the right direction. 
With the help of an outsourced team, you can continue your content marketing strategy to strengthen your website and keep it updated with relevant information at all times.