Professional Website Design: 10 Reasons you Need One
We all are curious about getting more information and online shopping in this digital age. In addition, in the past few years of the pandemic, people have bought online groceries and household items. 
However, if your business does not have an online presence with a good and professional website design, your business could face severe challenges with lead generation, sales, and conversions. 
As per this study, 46% of people state that a website's design is the critical criterion for determining its credibility, even though it has many features and functionalities. 
Additionally, 38% of people will stop engaging with a website if the website's layout and content are not alluring. However, a good website design can change users' behaviour and attitude.
These are significant numbers, aren't they?
So, if you are interested in boosting your website's online credibility, this blog post is for you. We've compiled a list of the top ten reasons you should consider creating a professional website design.
Let's dive right in.
Reasons Why Your Company Should have a Professional Website Design
1. Reduces users' efforts 
According to Krug's first law of usability, the webpage should be self-explanatory. This practice lets your users decide quickly and gets rid of questions. 
Unfortunately, navigation and website architecture is not direct, making it harder for users to comprehend how the system works and navigate from point A to B. Therefore, it's essential to have a structure, moderate visual clues, and easily recognisable links to help users find their search path. 
The design should be intuitive and straightforward. It must be easy to understand the web page, and eliminating unnecessary mazes is essential. 
A professional web designer makes sure that the number of puzzles is minimal.
You should place information in a way that increases its usability.
By following this practice, you can make it easier for visitors to access the information quickly. Once you've achieved this, your users will benefit from it. 
It's a general observation that people do not use those websites if they can't find their way around them, and you can avoid it.
2. Boosts credibility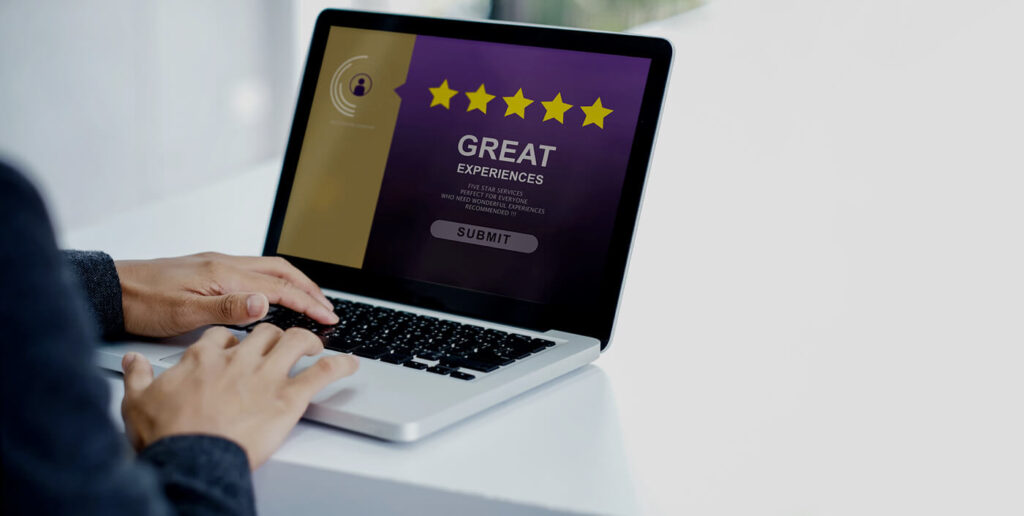 Daily, billions of users rely on Google to conduct their daily searches. People are increasingly turning to the Internet for answers to their questions. 
This is more true for those who own smart devices like Google Home and Alexa. When someone searches for the best web, backend, or frontend development services or web design agency, you must need a website to show up. 
You may not top the list initially, but with a professionally designed website and a digital marketing services firm, your website will surely rise in the search engine rankings.
A well-designed website improves the overall customer experience and enhances credibility. Your website design should be credible to transform potential customers into term customers. 
3. Connecting with a broader audience
With a professional website for your business, you would get a chance to step into your users' shoes. You can create a buyer persona for each type of user using your business's website and assume some real-life scenarios. 
Then, think about what they may be looking for when they land on your website and how they can find information. 
A professional website design means millions of people will search for you and provide your business with another platform to sell goods and services. Sometimes, a good website connects your business to all corners of the world. 
4. Digital Marketing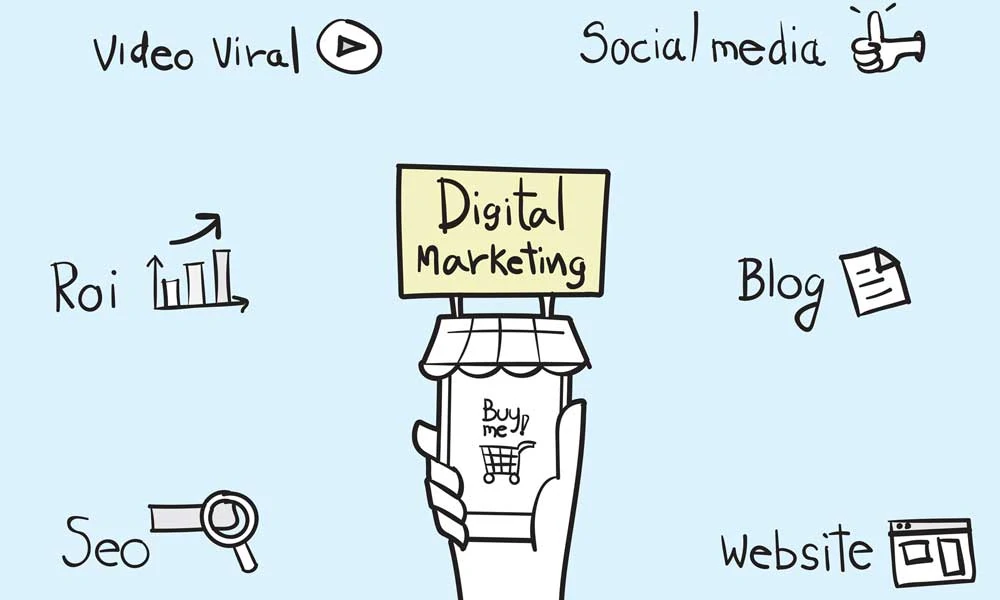 If you plan a digital marketing campaign for more leads and to grow your business, you will most likely want to drive traffic to a website or a landing page. 
To perform this effectively, a website can leverage traffic so that you can target the most qualified customers and get the best ROI on your investment. 
It isn't possible without a proper setup, so getting your website running early is best, even if you are not planning to run ads. 
So, creating one is highly recommended if you haven't done so already. Moreover, you can improve it over time, but the critical factor is to start.
5. A Website is always accessible.
The brick-and-mortar stores are generally closed only for a few hours. But, this is not the case with businesses that have websites available 24 hours a day and 365 days a year. So, small businesses can't hold on to their customers. 
Apart from this, with so many interactive features and add-ons available, website visitors can get in touch with you and sign up for product purchases, schedule appointments, and even buy stuff away from the desk. 
Some businesses do not realise that most customers visit their website before purchasing.
Therefore a professional website can benefit you and your customers by improving sales, ROI, and trust.
6. Save money & time in the long run
Despite developing a website and social media presence, traditional marketing is still essential in the digital age. 
However, organisations can cut down on traditional marketing costs. For example, it may cost an initial startup fee to design and deploy a professional website, but investing in one time makes it easier, in the long run, to promote and advertise your business.
Having a professional website for your business can help your business. You can constantly interact with your customers, day, night, or anytime during the day. You can say goodbye to the 'closed for business' sign. 
The main advantage of having a professional website is that it can be accessible at all times and increases sales dramatically. This is specifically true for eCommerce businesses. This is also effective for customer services and relationship building, especially for AI-powered chatbots. 
Also, hiring a professional website design company can make maintenance costs affordable. It will keep your website running at high peak performance, minimise security vulnerabilities, and ensure visitors find their information. 
Regarding website maintenance, the overall cost is highly affordable compared to other kinds of marketing. Considering the potential market and sales you can get with a website; it's undoubtedly a cost-effective way to boost your business.
7. Create First-Class User Experience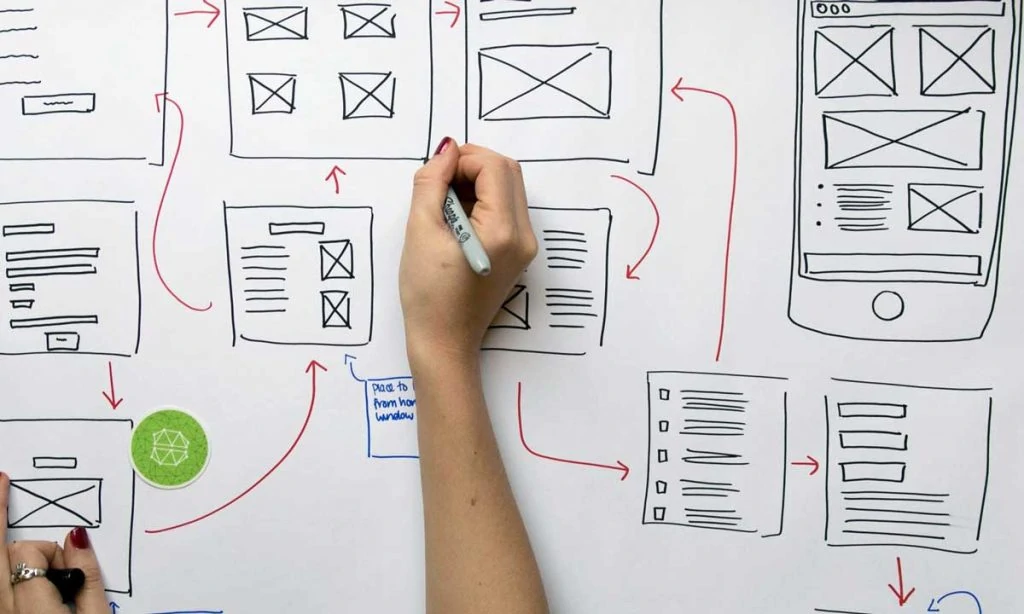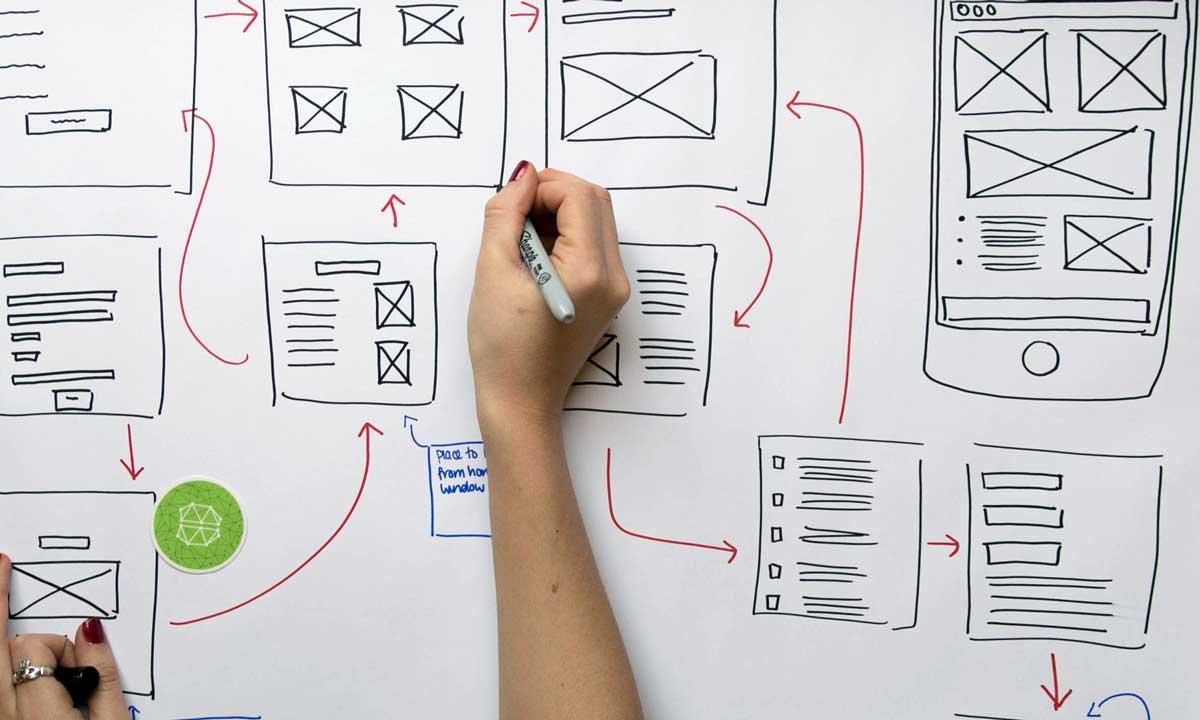 Do you know that an alluring website design can provide an incredible user experience (UX)? It can convert curious visitors into prospects and paying customers. 
A greeted benefit a business can get with a professional website design is page loading speed. As per Google's research, page load time goes from one to ten seconds, and the probability of a mobile user bouncing increases by 123%.
If you want to make your customers stick around to your website, your web pages must take a fraction of a second to load. 
Furthermore, British researchers analysed that different designs and information content are the factors that influence trust in online health sites. 
In short, the website's look and feel are the primary drivers of the first impression. In addition, only a few percentages of feedback was about the actual content; however, visual appeal and website navigation significantly impacted people's first impression of the website.
A professional website design makes it possible to build a website with an intuitive user interface and plugins, providing increased speed and security. 
Pro Tip: If all these factors combine, you will have an online business engine that can load quickly and grip visitors long enough to follow CTAs (call-to-action) and convert them to paying customers.
8. Makes Your Website Easy to Skim
People tend to skim the website whenever they need to find information. They usually look for a specific piece of information without wasting time. Hence, they look through the site quickly to find it. 
A professional website design helps in many ways. To provide a positive experience, businesses need to make their website easy to read. Follow some best practices to design your website that can create value:
Choose a font that is easy to read: With an intricate font style, your readers will find it difficult to read or skim. So, it would help if you chose it wisely.
Use graphics to help information stand out: Graphics play an incredible role in getting your visitors' attention. It catches their attention and enables them to see the information quickly.
Write in small paragraphs: Users can quickly scroll through and pick out information more easily if the sections are small.
9. A Pro Website Design Will Create a High-Quality Business's Website
A high-quality website means a site that provides relevant and valuable content with a great user experience. However, spending too much time and money can't guarantee a pro and high-quality website. 
Also, depending on some tools to create a website for your business must be a flop idea and fail to make it stand out amongst polished competitors. 
Simply, having just a website can't help you succeed. All you need to do is work with a team of professional website designers or try to get a pro website design for your business. 
They will help you create a personalised site with all the unique features you need to operate your business online successfully. 
Since you are working with a pro website design company or designer, you can rest assured that they will align all the inputs with your business plans and brand personas. 
10. Helping with Responsive Design Techniques 
Responsive websites are sites that can adapt to all screen sizes and resolutions. In addition, many web users are using smart devices to browse online. 
It's, therefore, essential that your business's website be compatible with mobile devices. Otherwise, your business will miss out on a significant amount of traffic. 
The solution is to get a pro website design by hiring a savvy web designer or web design agency for your business. This way, it will easily fit on every size of the screen. Not only this, you will get many benefits by using a responsive design:
Better user experience;
No need for redirects;
Lower bounce rates;
Lower maintenance rates;
Consistent visual experience;
High webpage loading speed;
Easy analytics reporting;
Zero extra fees for creating & maintaining different versions,
The key features of having a responsive website are flexible layouts, flexible images, media queries, and responsive typography. Below is an example which is a fusion of these four key features.
Responsive design techniques keep getting many businesses' attention, but it is entirely different from the "traditional way" of designing a website. 
It's also safe to say that a responsive web design makes your business website more mobile-friendly and helps future-proof since it allows web designers to create singular fully-flexible website templates. It can adapt to any screen size and device, including those yet to be created.
To Sum Up
Undeniably, a good website design helps your business create a great impression and attract new users' attention. 
Also, it needs alluring designs and ongoing efforts to convince them to continue browsing. It plays a massive role in marketing campaigns as well. 
A website should take your visitors on a smooth, valuable, and enjoyable journey. It should let them know what your business is all about. A professional website design is the only way out if you want to target a broad audience.
Also, an ongoing routine of website checkups in terms of a good user experience, seamless navigation, and helping visitors to access the website easily could prove a critical success and overall functioning of your business's website.
Do you want a better user experience and improved accessibility with an existing website? You can always conduct a site audit and optimise it. 
Do you want to share your thoughts on website design tips and techniques? Comment below.
Author Bio: Hardik Shah works as a Tech Consultant at Simform, a leading frontend development company. He leads large-scale mobility programs covering platforms, solutions, governance, standardisation, and best practices.