How to Create an On-Brand Event – 4 Top Tips
Events are an excellent opportunity for brands. Not only are they useful for engaging and interacting with support, but they're also helpful for broader marketing purposes.
Better customer engagement, lead generation and increased brand awareness are just some of the brand-boosting results that could come out of hosting an event.
This being the case, it's worthwhile making sure you do it well.
Not only does this involve creating a well organised, memorable and engaging experience for your guests, but to make the most out of the marketing opportunities available, it's also a good idea to make sure the occasion reflects your brand in the best way.
Whatever the occasion, ensuring the event is on-brand is a critical step in making it a success for your company.
Any opportunity you host or are affiliated with, will have an impact on the way you and your brand are perceived.
This is why event branding matters so much.
Hosting an event without strategic brand presence means you run the risk of being overshadowed or forgotten amongst the activities of the day.
You want people to remember the fantastic occasion alongside the brand that was behind it all.
So, how can you ensure an on-brand event?
From activity selection to decorations, to email invites; there are many different ways to make sure your brand is well incorporated into any show you hold.
So, let's take a look at how to create an on-brand event.
1 – On-site Event Aesthetics
The design of your event is going to be one of the most powerful ways to communicate your brand, and how you market and put together its digital appearance will be an integral part of the overall event design.
For now, however, let's take a look at on-site aesthetics.
This means focussing on visual assets of the venue and considering which features and personal touches will elevate your brand presence on the day.
One of the easiest ways to incorporate brand identity into the visuals of an event is through your logo design.
By no means does this mean throwing up your company emblem whenever and wherever there's wall space, but instead, it means being selective and effective when showing off your brand identity.
A classic, low-tech option is to go for a strategically placed banner above entrances and exits.
This way, visitors going in and out can see your brand name associated with the occasion.
If you want to go even further than this, one of the easiest ways to keep your event personalised is through small, branded items that guests will see and use throughout the day – such as napkins or even table placements.
On that note, merchandise is always a crowd-pleaser. Everybody loves free stuff, and investing in functional freebies like pens, pads, notebooks or water bottles might be the way to go in ensuring you're able to place your brand front and centre.
Another choice to consider is the colour scheme. This may seem trivial to some, but the colour palette you choose for your show can have a profound effect on the way guests remember it.
You can consider incorporating your brand colour into the decor if you want to go the extra mile in ensuring your brand identity is felt.
2 – Speaker Selection
When it comes to holding an event for your company, there should be a coherent connection between the show's programming and its marketing.
This doesn't need to be an overly-complicated process of ensuring your brand is mentioned or shown alongside every part of the event; more often than not, it can help by merely choosing the right activities or speakers.
The first step in creating an on-brand event is merely making sure that the occasion's purpose fits with your brand image and company objectives.
If your event is a conference with a selection of informative talks, having the best guest speakers is crucial – after all, choosing the right speaker can make or break whether it is brand-appropriate.
Not only does this mean undertaking prior research to find a selection of suitable individuals to pick from, but it also means leaving enough time to get organised and deal with any potential problems beforehand.
Finding the right speaker isn't a matter of choosing a well-known name, but involves an understanding of your audience, your expectations, and your company aims.
It can be challenging to account for all of these elements while staying within budget, but having a good speaker bureau should help with providing recommendations while taking all of your requirements into account.
Just make sure to have an understanding of how you want to position your company brand, so you can choose a speaker whose message will complement it.
Likewise, you should think about which type of speaker your audience will prefer, as well as who most aligns with your brand image.
Depending on how you want to position your brand to the occasion's particular audience, it's vital to decide if the speaker should be a big name to draw a crowd or a lesser-known individual with a more content focussed approach.
Likewise, think about the tone; if your brand image is casual and relaxed then find a speaker who fits with this, alternatively, if you have a more high-energy organisation, then perhaps a more interactive talk would be a good fit.
Ultimately, you know who your audience is most likely to be, and you know what kind of brand message you're hoping to convey – with these two in mind, you should be able to grasp which sort of primary speaker will be the best fit.
3 – Event Marketing Design
How you market an event is almost as important as the occasion itself.
In the digital age, event marketers will agree that the best way to reach prospective guest attendees is online.
In fact, 40% of event creators say that email is now the best way to promote an event – which means it's even more critical to ensure your brand is at the centre of any material you send out.
Any email you send should have a coherent, visual connection to your brand.
The simplest way of achieving this is by using the same brand colour scheme, font and aesthetic as your usual brand look.
For example, a good idea is to have the header of the email include the brand name and logo, as well as having it be in the same brand colours.
Likewise, the body of the email should be in an on-brand font and contain all the relevant information, while mentioning your brand affiliation – be careful not to over-do it.
For ease, using an email marketing template that allows duplications, as well as amendments, can help when sending out large volumes of event-related information, while ensuring it always remains in-line with your brand identity.
If you're also thinking of going down the more traditional route with flyers and posters, the same rules apply.
Keep the design similar for both the occasion and your company.
For instance, if your event was vintage themed to celebrate the long history of your industry or your brand, using a more muted palette with a worn background and specialist vintage fonts would work wonders in creating a visual link between the two.
Likewise, remember to think about visual hierarchy whenever you're designing event marketing materials.
The most important information should be situated at the top of the page and made to appear slightly more prominent, so the reader's brain will process this first, a fact worth bearing in mind when thinking about brand placement on any promotional material.
4 – Digital Branding and Social Campaigns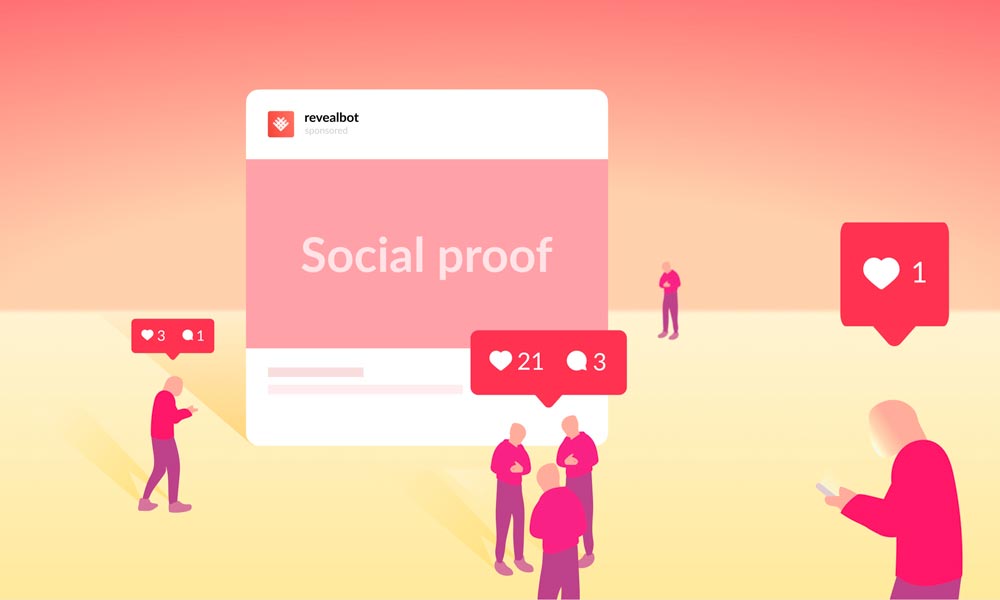 While the event may be a live one, its success will depend almost entirely on the digital strategy behind it.
Ultimately, your website and social media presence are some of the best opportunities to communicate your brand before the event has even started.
The website you create (should you choose to create one) is likely to be the first contact a potential attendee has with whichever occasion you're holding.
This being the case, it's a vital platform to show-off your branding.
When designing your event website, the main things to consider will be colours, fonts, theme and, of course, your logo.
It's crucial to have the most pertinent details legible and easily accessible – after all, there's no point in creating an awesome on-brand event if no one attends.
Just be sure to be efficient with your use of page space and don't overload it with large paragraphs of texts.
When it comes to branding an event website, the visual aspects are equally as important as the written information, if not more so.
In terms of design, the overall cohesiveness of the visual aspects of your event website will ensure your branding is memorable to any visitors.
As with any marketing material, the critical thing to keep in mind is that there should be an apparent connection between your brand and the event website.
For an example of where this is done well, see GitHub Universe, the website created by GitHub for their Universe event, which impressively combines a unique design with functionality and an on-brand aesthetic.
If social media is a big part of your organisation's image, some small tricks will ensure any social buzz surrounding your event remains firmly connected to your brand.
Creating an event hashtag containing your brand name is the perfect way to ensure people can easily talk about the occasion.
More still, creating a social media handle or a page with strategic mentions of your company name means people can easily access important event information and build up excitement in the run-up to it – both of which will strengthen your brand identity.
Lastly, social media provides the perfect platform to gather feedback from attendees, keeping the conversation going around your brand even after the event is over.