The Importance of Branding For Small Business Owners
With so much competition and choice, your brand is the most crucial element of your marketing strategy.
Your brand is your business. It represents your personality, purpose, vision, and message. It reflects what makes you different from everyone else. When you meet, your brand is often the first thing people notice about you. If you want to get noticed in your market, you have to have a brand. But you might wonder what your brand is and what you need to do to ensure it's effective. This article can help answer those questions and show you the best way to develop a memorable brand.
How do you brand yourself? You can't just show up and be a small business. You have to have a unique, identifiable brand that has to be visible at every turn.
What is Branding?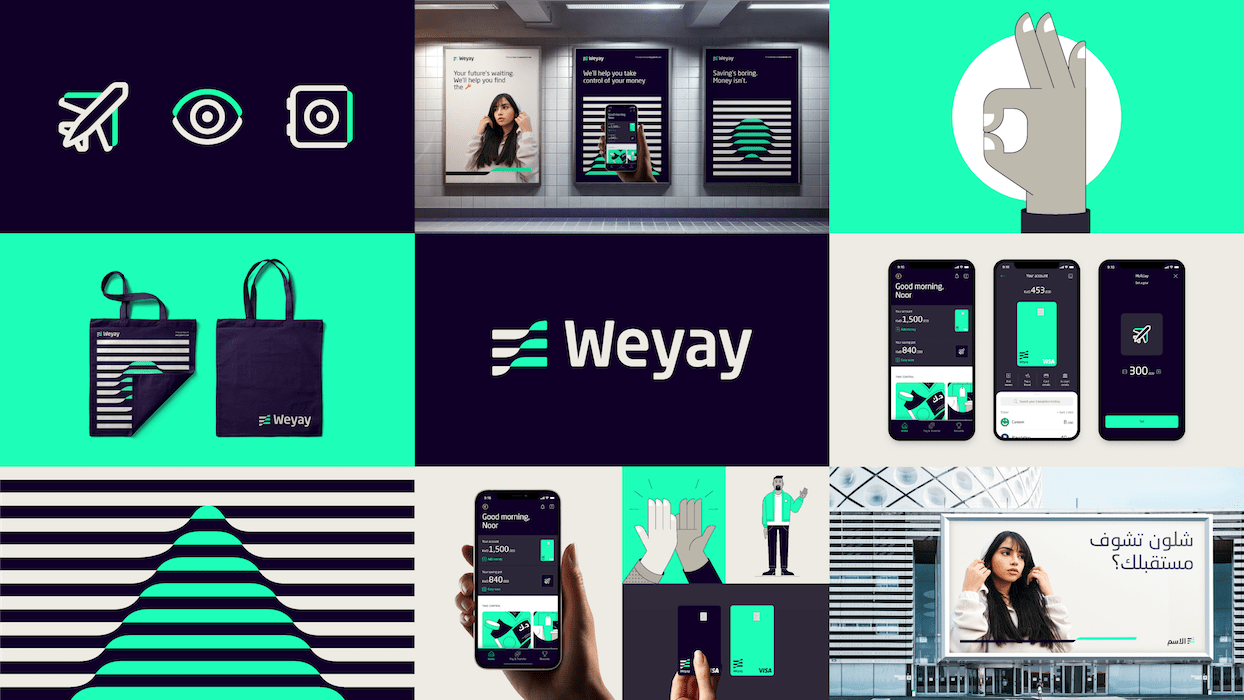 Branding is about identity. How your business or organisation identifies itself – and whom it targets. If you want to target a specific demographic, such as men or young people, you can use a specific type of language, such as sports metaphors.
It would help if you were more general to attract all ages, genders and social classes.
You may want to be all things to all people, but this isn't always a good idea. It might attract many customers, but they might all be different groups with different needs. So, the trick is to find out whom you want to attract and then focus on that group. For example, if you sell a product for kids, then make sure your marketing appeals to them. If you sell a product for young people, ensure that your marketing appeals to them.
You can also brand yourself based on your values. For example, a bank might want to present itself as a community rather than just a commercial bank. This means its staff are friendly, welcoming, and helpful. The bank will then be associated with a particular type of community.
Another example would be an event company. They might think of themselves as a charity rather than a business. They may market themselves as a place where people can meet their friends or socialise. This appeals to a specific type of person.
How Do Brands Sell?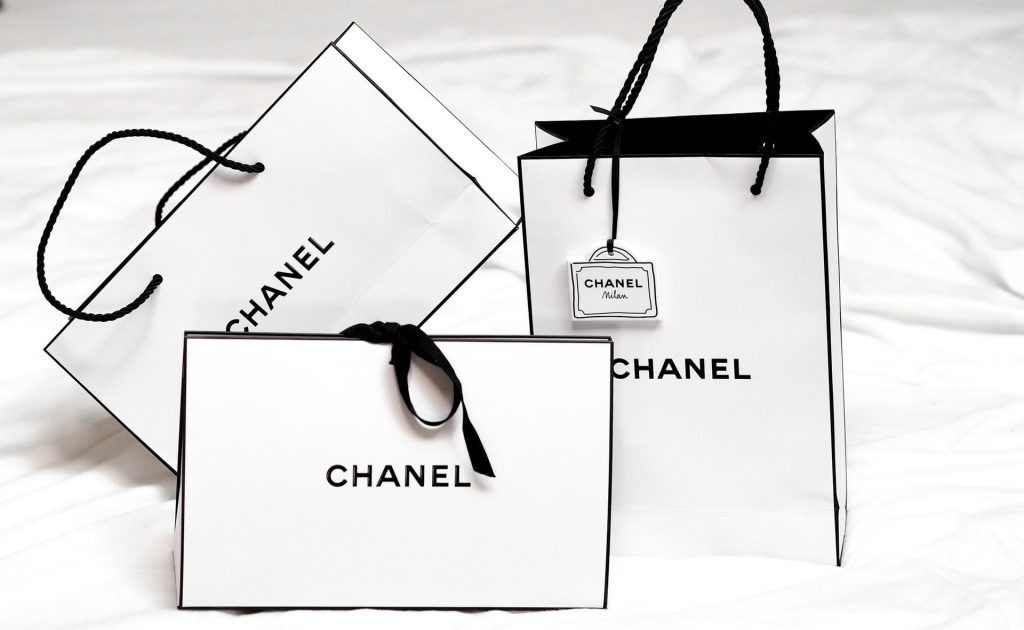 There are two fundamental principles. First, small brands must find their target audience at the right time and place. Second, the branding strategy should be clear, simple and consistent.
The small business owner has to make a product that customers want to buy. But it's also essential to decide when the customer wants to buy the product and where.
This is where the timing aspect becomes important.
If your brand doesn't have a particular feature but it appeals to a larger market at the right time, the brand will be attractive.
For instance, the small business owner sells a small product that isn't available in other places. The brand is therefore appealing to a larger market that isn't aware of the product and comes to the small business at the right time.
For example, IKEA sells home products and furniture that are affordable, practical, and easy to use. This means that many people are likely to purchase the brand.
However, the small business owner must also ensure that the product meets its intended purpose and that its quality is consistent. Customers may switch to another more reliable brand if these factors aren't consistent.
Small businesses can also rely on their brand to set them apart. For example, an electrical appliance company that makes washing machines must ensure that their washing machines are easy to use, don't break down and that their appliances are consistent in quality.
They can also focus on their brand's unique selling proposition (USP) and create a marketing strategy to encourage customers to buy the brand.
Small businesses need to understand the timing aspects of their products and markets.
Why brands need to be clear, simple and consistent
The second principle is that the branding strategy must be clear, simple and consistent.
You must organise all the brand's activities into a simple message. This includes the marketing strategy, the positioning of the brand, and how a product or service is marketed.
In the case of a washing machine company, the brand name, logo and marketing campaign must be consistent throughout. The brand name and logo must also be consistent across the product's packaging and advertising material.
You can use brand names differently, so they should be consistent and understandable. It's also vital that the brand's identity is consistent across the whole product range, including the pricing structure, delivery methods, and payment options.
When the small business owner creates a clear and simple brand, it makes it easier for customers to understand the brand and its product or service. Customers are more likely to buy the product or service if they understand the brand.
How to Choose a Branding Strategy for Your Business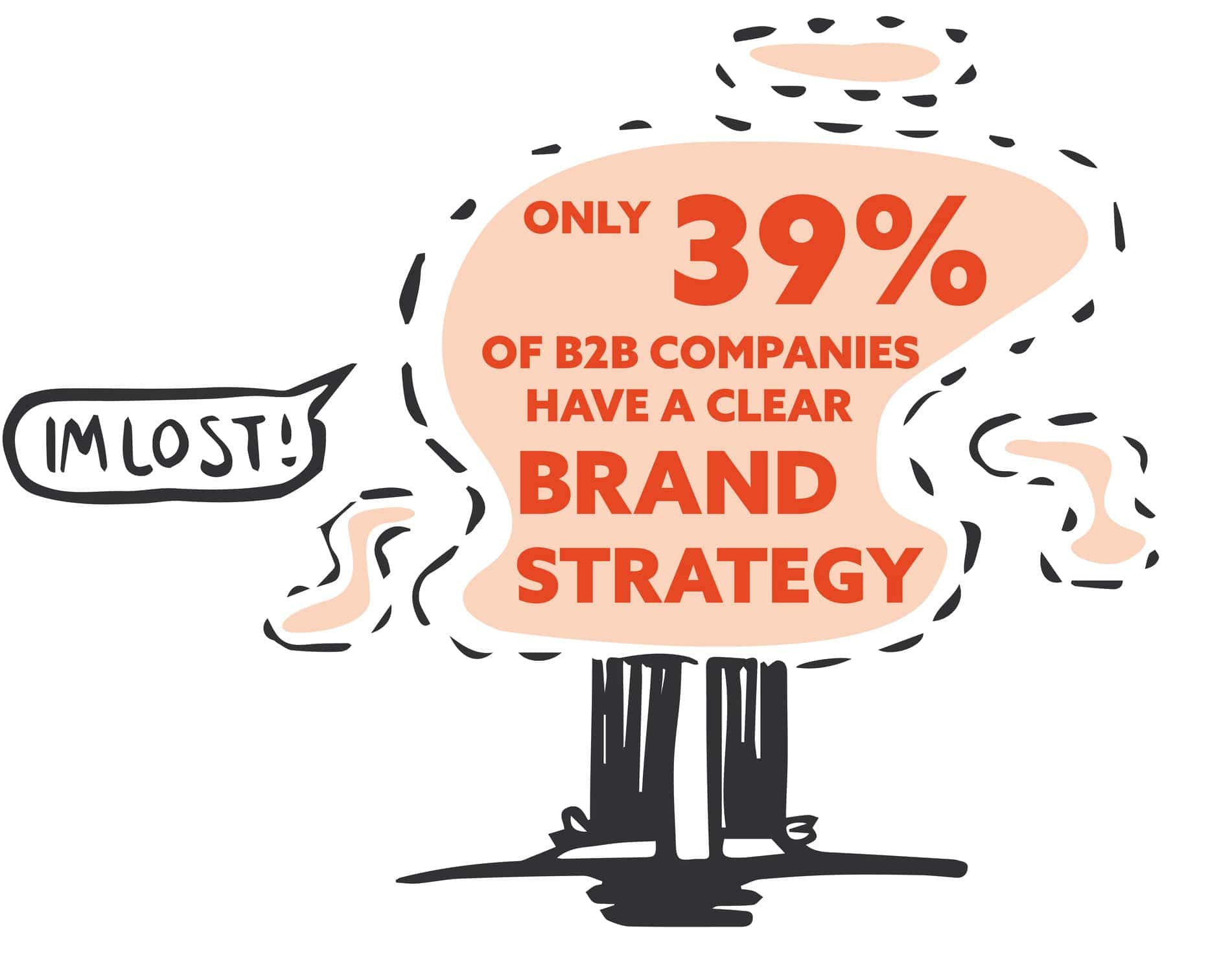 Your business is your life. Therefore, the branding strategy should also be your lifeblood. A brand that doesn't work is like a living being without blood.
A branding strategy is something essential for the development of a successful business. The marketing plan for your business allows you to build a positive identity and reputation.
As a business owner, you should always know what your business stands for and your business goals.
Here are some reasons why you should choose a branding strategy for your business:
Branding Strategy Helps You to Establish Your Identity
Knowing who you are is vital to understanding what you want to achieve and the values you stand for.
Once you know your identity, you can start developing a brand for your company. This brand is something that people will recognise instantly when they hear your name or see your business.
Branding is Not Just Something You Do
Although creating a brand seems like something you do once and for all, it doesn't have to be that way.
As new opportunities arise, you can always continue improving your brand and rebranding your business.
A good branding strategy is constantly evolving.
You Can Get Creative with Your Branding
If you want your brand to stand out, you need to get creative.
There are many ways to develop a strong brand, including using a logo design, writing a mission statement, choosing a unique font, etc.
In addition, you should also be aware of how people perceive you and your business. This includes the colour you use, the type of products and services you offer, and how you communicate with your customers.
If you're starting a new business, it would be better to focus on your brand before you start selling. Once your brand is developed, you can start focusing on sales.
The Four Principles of Branding
The four principles of branding are:
Product
Positioning
Personality
Experience
Product – A product is the object, service, or information you offer your target market. You must clearly define a product. Your product must be unique and different.
What are the benefits that you offer to the potential customer? How does your product fulfil the needs of the customer? Your product must be something that your customers need. You need to know what your product does and how it works. Your product should be able to stand alone without the rest of your brand. For example, you may sell shoes but don't have a website. So, if a customer wants to purchase shoes online, they must find you via Google or Yellow Pages. The product itself is the key to success.
Positioning – When people think of your business, what do they think? Your positioning is a combination of the name of your business, what you sell, how you sell it, and the image you convey. Where do you fit into the marketplace? Do people know about you? Whom do you compete with? Why should they choose you? These are questions you must ask yourself when thinking about your positioning. Are you competing with big retailers, small retailers, big chains, or independent businesses? What makes you unique? Your positioning should reflect your strengths and what sets you apart from the competition.
Personality – For a product to be successful, it must be memorable. The personality of your business is vital because it will be the face of your business. What does your business represent? Is it a fun, friendly place where people feel relaxed and comfortable? Or is it a scary place where people are afraid to come? Is it clean, neat, or dirty? What is your company's overall "feel" about the world? What are the values of your business? How will people perceive your brand?
Experience – In the beginning, you need to define what you are trying to achieve. What is your goal? Why are you selling the products or services that you are? Are they the best for the customer? Once you know what you are trying to achieve, decide what you need to do to achieve your goals. Decide who your target market is and what you will offer them. The more experience you have, the better. Your business experience helps you build confidence, a strong reputation, and positive perception in the eyes of your customers.
What if I am a new business owner?
When starting a new business, you are in a position of power. You can do whatever you want. You can make the rules. This is why you should ensure that you understand the four branding principles. Branding is important in any industry, especially for a new business. It's easy to copy other companies' ideas and products, but to be genuinely successful, you must be different.
The Importance of Visual Branding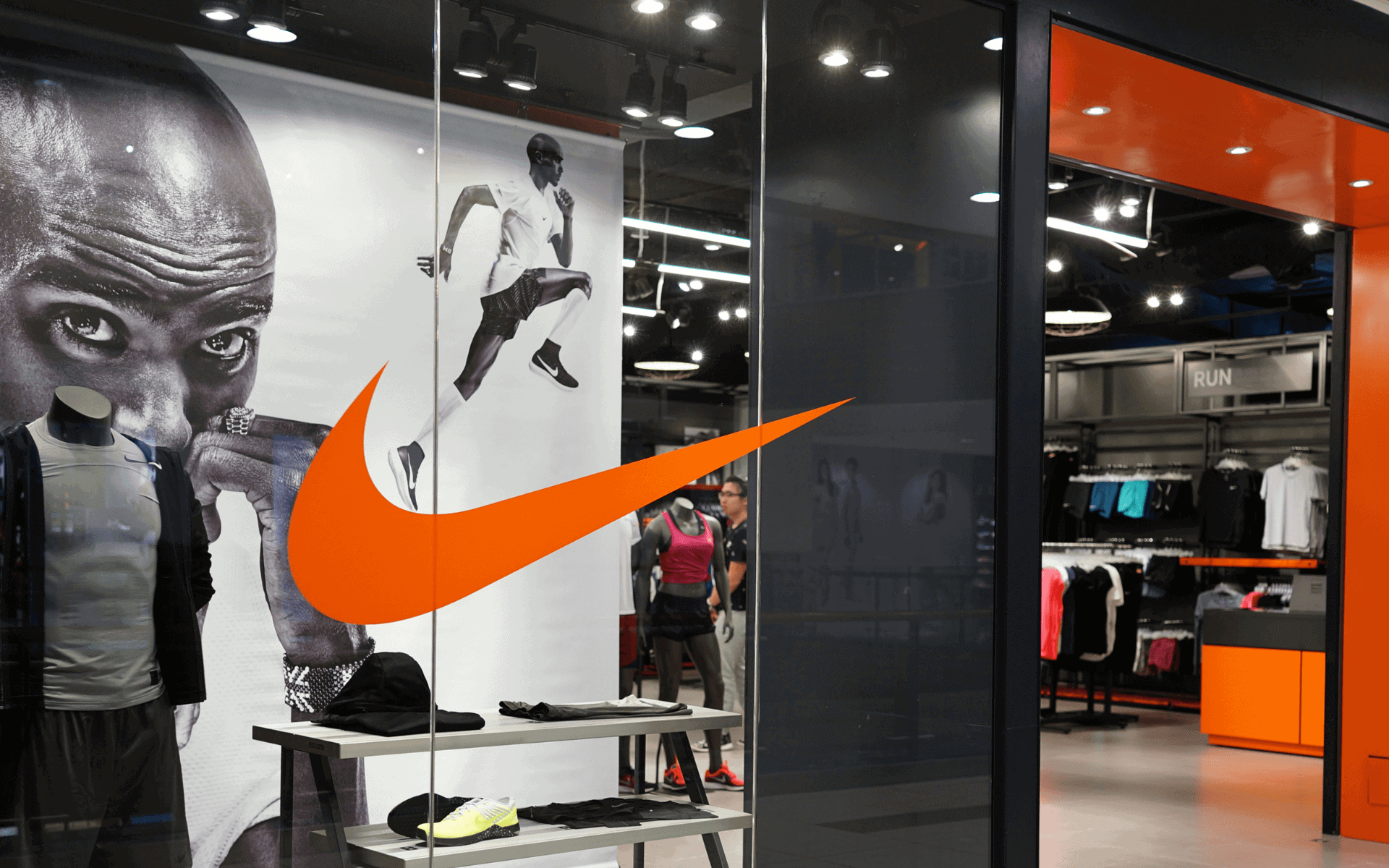 A small business logo design is not just a pretty face; it's an expression of the company's personality. Small business branding is crucial in helping customers know who you are. The most common mistake that small business owners make is using a logo that is too generic or one that does not match the business's overall image.
Your logo should help you stand out and should reflect the uniqueness of your products and services.
At times, logos can be intimidating, but if you keep it simple, you can develop a great brand identity that will help your business succeed. A small business logo should communicate a specific style, attitude and identity. To be successful, a small business logo should fit the following criteria:
Be original. Don't copy someone else's idea or look. Make sure you have a unique vision to differentiate your business from your competitors.
Be straightforward and clean. Too many elements make a logo cluttered, while too few elements can make the logo look amateurish. Please keep it simple and easy to read.
Use typography to make it legible and clear. Have a strong focus. Choose one main idea or message and stick to it. Avoid too many words, colours and patterns. Use one or two fonts and make sure that the colours are consistent.
Create an emotional response. Your logo should make your customers and potential clients remember your business the same way they remember a friend. You want to create a solid visual impression so that people think of your business every time they see your logo.
How to Promote Your Brand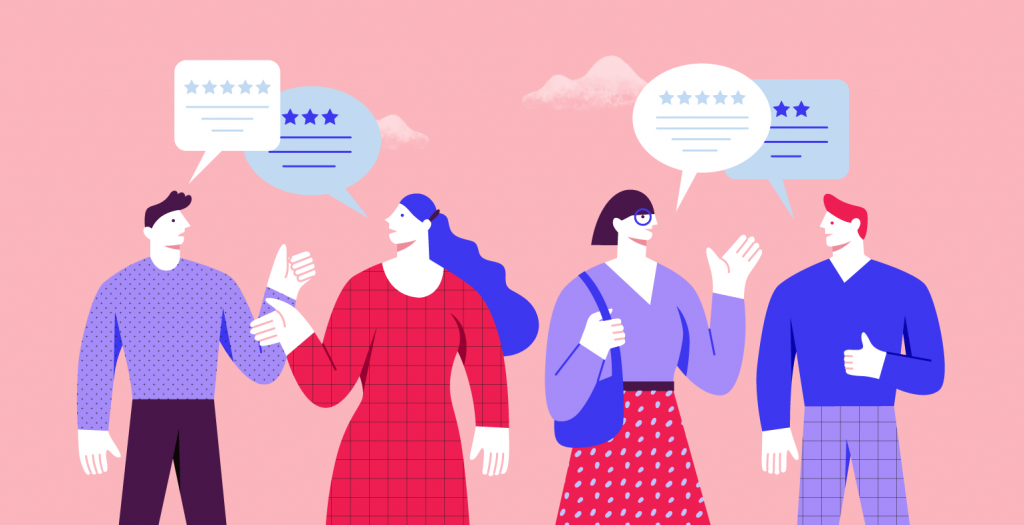 If you are trying to promote your brand, then there is no doubt that SEO is an essential part of your online marketing strategy. However, you can't expect any business to rank at the top of the search engine results if you haven't created an online presence. So, what is the best way to promote your brand?
Your brand has to be clearly defined, and it has to appear on the Internet. This means that you have to create a website for your brand. The website should be able to make a positive impact on visitors.
So, here's a list of ways to promote your brand.
1: Write great content
This is the most obvious way to promote your brand, but it's not the only one. Ensure you write good content for your website and social media accounts. Make your brand information available so that people will want to visit your site.
2: Promote on social media
Promoting your brand on social media is another effective way to get more exposure. Try to share your brand information on social media. You should also create engaging content on social media, so your followers will stay engaged. You can also use Facebook ads to promote your brand.
3: Be consistent
Your brand's content and promotions have to be consistent. Don't make multiple posts with different messages. People can quickly get confused when they see multiple messages. So, try to keep it simple and focus on one thing.
4: Use the right keywords
To promote your brand, you must use the right keywords. Make sure that you use branded keywords so that your brand will appear in the search results.
5: Provide value
Providing value to your customers is an effective way to promote your brand. If your customer gets something valuable from your site, they will be more likely to tell their friends about your brand.
6: Use the correct tags
Make sure that you add the relevant tags to your blog posts. Tags are the key to your content promotion. When tagged correctly, finding a specific post or image is much easier.
7: Create a newsletter
Having a newsletter is one of the best ways to promote your brand. A newsletter is a perfect way to engage your followers. You can send out emails with your latest news and promotions. You can also give a weekly newsletter to your subscribers.
The Importance of Branding
A good brand is much more than a logo and colour palette. It's a story of who you are, what you do, why you do it, and why people should care.
A great brand represents who you are and what you stand for. It shows your audience what you're all about, which helps you connect with your customers on a deeper level. When it comes to building a successful business, branding is everything.
Even if you think you already have a good brand, reviewing it and ensuring it still resonates with your current audience and future customers are essential. The best part? This process is easy to start and doesn't take long to complete.
Are you looking to build your brand? Sign up for a free consultation with a branding expert today.