What is Brand Advocacy? How do You Build and Drive it?
If you've ever wondered whether it's worth building a relationship with your ideal customer, this guide will help you answer that question!
This is something that is not often talked about when it comes to building a brand. While plenty of "social media influencers" are out there, not many have become very successful by only posting content online. Most influencers today would likely say they are not influencers but brand advocates. 
When you talk about a brand, it's more than just what the brand has to say. It's who the brand is, how its followers perceive it, the impact of the brand on its followers, and its influence on the market.
Brand Advocacy is the new Marketing that has been catching the attention of the Internet marketing community. It combines two very different yet highly effective strategies—word-of-mouth marketing (WOM) and affiliate marketing (AM). In this article, I'll explain brand advocacy and how it works.
What Is Brand Advocacy?
Brand advocacy is a term that describes an entire movement to improve the consumer environment and the product itself. There is a wide variety of brand advocacy groups. Still, their core goal is to educate consumers directly and indirectly to ensure they have the knowledge they need to make intelligent decisions about their products.
The most common forms of brand advocacy include consumer education, media campaigns, and market research. Each method has its own goals, but ultimately the intention is the same.
Most brand advocacy groups' primary focus is education, which provides information and tools to help consumers make informed decisions. They often use social media and blogs to disseminate their message.
Consumer education is any campaign that educates consumers about a particular product or industry. It could be through a blog, a website, or a video. A consumer education campaign typically looks to educate people about a topic by making people aware of specific issues or providing information about how to make educated decisions about a product or industry.
You can target education campaigns at individuals, or they can be designed to inform consumers in a general way. The latter can educate consumers about issues, but the primary purpose is to educate the public about the benefits of a particular product or industry.
A popular form of consumer education is social media. Through blogs and websites, these organisations can create a unique platform to educate consumers about various issues in their own words. Through these sites, organisations can reach out to a large audience.
Media campaigns also educate consumers. They are designed to target specific demographics and encourage them to take action to support a particular organisation. You can do media campaigns in many ways, including billboards, commercials, news releases, press releases, or print media. These campaigns are often designed to increase awareness of a particular issue or industry but are also used to promote a particular product or company.
Market research refers to the act of surveying consumers about their purchasing habits. You can do market research on consumers in various ways, including surveys, focus groups, or questionnaires. Market research often serves to collect data on consumers' shopping habits. This data can then improve how a company markets its products and services.
Other forms of brand advocacy include social movements and grassroots marketing. Social movements, such as the Women's March on Washington, can help draw attention to an issue by encouraging a specific group of consumers to get involved. These types of movements are often focused on a single issue.
Grassroots marketing refers to promoting a product or service by a group of people in their communities. Sometimes, people can do this to help a product or service gain exposure in a new location. It can also be done to serve a specific community or increase awareness of a particular issue in a specific community.
3 Levels of Brand Advocacy
When it comes to marketing, brand advocacy is one of the most powerful strategies in the book. This post gives you an overview of brand advocacy, how to make it work for your brand and some of the pitfalls you must watch out for.
Brand advocacy is creating conversations about your brand, a core strategy within brand marketing. The best brands are usually those that have the most conversations and the most interesting ones. 
When you think about it, all your conversations about the products you've purchased over the years have probably been with your friends, family members, colleagues and loved ones. Brand advocacy is simply making sure those same people talk about your brand too.
There are three critical elements of brand advocacy that you need to think about:
Your brand position
Your audience
Your message
Now that we've understood the concept of brand advocacy, let's talk about the three elements more.
1 – Your brand position
Your brand position is what you stand for. The values you use to describe your business and the personality traits of your business (e.g. funny, professional, ethical, etc.).
You must have a distinct brand position consistent across all channels and meaningful to your audience. It's often a good idea to write down your brand position and keep it somewhere visible so you can refer to it regularly. Here are a few questions to help you define your brand position:
What does your brand stand for?
Why should people buy from you?
Why should people buy from you specifically?
What are the core values of your business?
What is the core message of your business?
2 – Your audience
This is an important one. Your audience is the group of people you are trying to reach and the purpose of your business.
Consider this moment: who would buy your product or service? 
If you were trying to sell shoes, would you go to a salesperson, a shoe store, or a website like this one? Marketing to people who don't fit your brand and message is no good. As we've said, if you create brand advocacy, you must identify the people likely to be interested in your words. Your audience needs to be relevant and engaging to them.
To find your ideal audience, you need to consider the following:
Where do you want your business to be in the future?
What are the things your business does, and what are the things you don't do?
Who are your customers, and how do you want to attract them?
Where do they live, and how do they behave?
What are their values, and do they have any?
What are their interests, and how do you want to cater to them?
How much money do they make?
What age groups do they belong to?
Once you know whom you are trying to reach, you can plan your content and messages to appeal to them.
3 – Your message
We've discussed the message in a couple of posts on this blog. But what is it? It's essentially the information you are communicating to your audience. 
In essence, it's your story. It's a little different from the other two elements, as it's not necessarily something you can communicate via the media (unless you have a podcast, YouTube channel, or similar). It's more about the content of what you say. Here are some points to think about:
Who is your audience?
How do you want to engage with your audience?
What are the benefits of your product or service?
How do you want to benefit them?
How will you do it?
The last one is the most important.
Why Brands Fail: Lack of a True Vision, Culture and Focus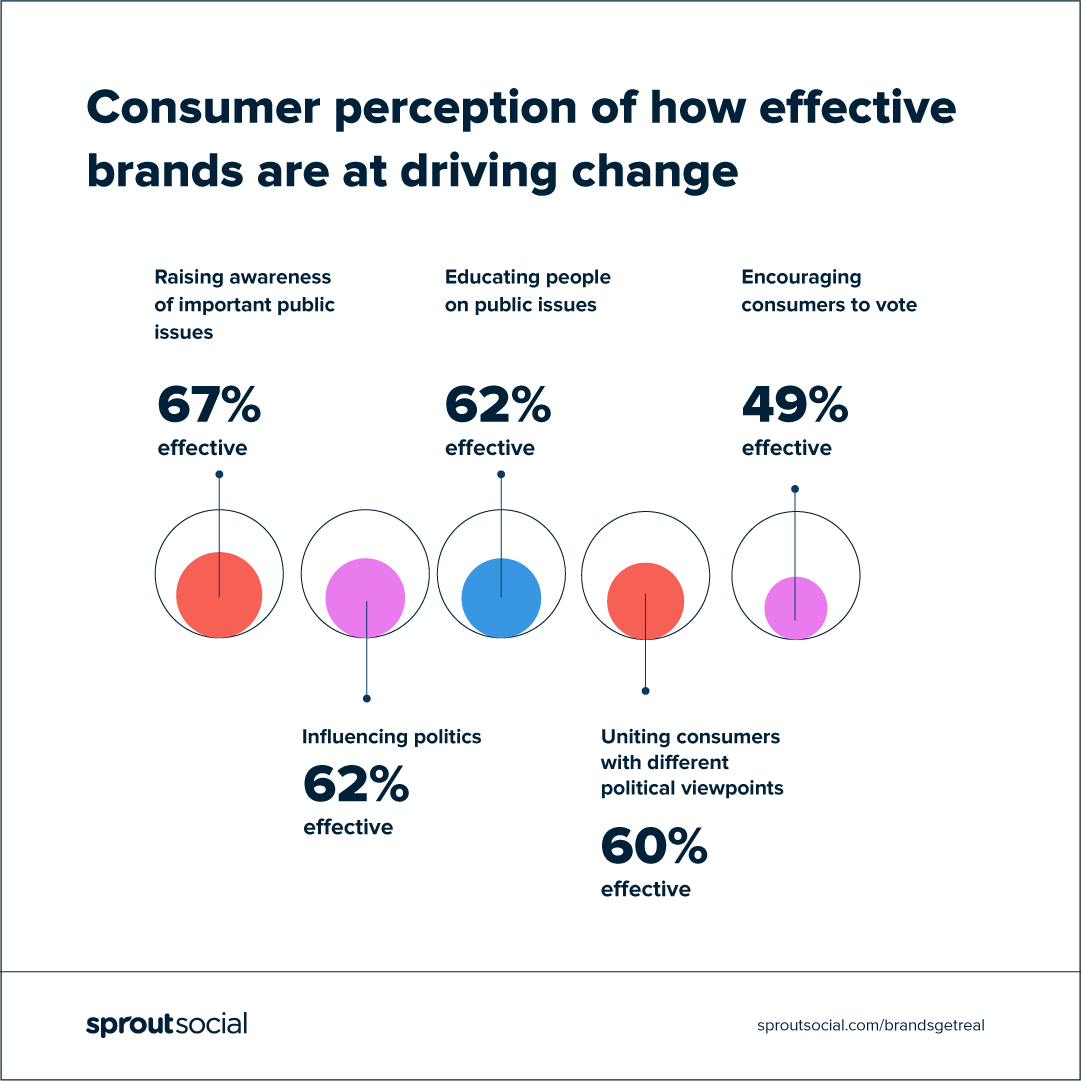 As brands increasingly use social media to develop their reputation, it's vital to understand what drives brand advocates. But brands have struggled to engage with brand advocates for some time. Why?
For many years brands have focused on making themselves more accessible to consumers. They have used product placement, celebrity endorsement, and other approaches to increase brand awareness and equity. But these strategies are starting to come under fire from customers and brand advocates.
There are three reasons for this:
As social media has increased, consumers expect brands to listen to what they say.
Brands must become much more proactive in building relationships with their brand advocates.
Brand advocates are demanding more from brands than they once did.
The customer-brand advocate relationship is changing. Consumers have more options than ever before. Brands must now work harder to win back customers from competitors and the market as a whole. The relationship between brands and brand advocates is shifting from one of 'buyer beware' to 'buyer's best friend'.
Brands need to listen to their brand advocates. When advocates speak to the brand, they tell it something about the consumer and what it stands for. And the best brands, the ones that gain loyalty, will listen to their brand advocates.
Brands need to start listening to their customers. In the past, brands were generally passive, relying on word-of-mouth advertising and advertising in general to communicate messages. These days, brands must actively listen to what their advocates say. They must make their communications more relevant to the consumers and respond quickly to complaints and criticism. Brand advocates must be treated as experts, listened to, and valued.
Brands need to take a more active role. There are no shortcuts to establishing a solid brand advocacy programme. It's no good hoping that brand advocates will come to you. Brands need to build strong, mutually beneficial relationships with their brand advocates. This will mean having regular, structured, open communication with consumers on their social media channels and websites.
Brands need to be proactive. Consumers are growing increasingly comfortable with brands using social media. They want brands to take more responsibility and respond to their actions. They want to see brands proactively engaging with their brand advocates and responding quickly to their comments.
But brand advocates are asking for more. Brand advocates are increasingly calling on brands to take greater responsibility for the quality of their products and services. They are demanding better service from brands.
Brands must work harder to win back customers from their competitors. It's not enough to be the cheapest or the most convenient. Brands need to be more proactive and more innovative. They must work harder to satisfy their brand advocates.
So the answer is simple. Brands need to stop expecting consumers to buy their products. They need to start behaving like brands. They need to be proactive, listen and respond.
The 4 Types of Consumers
Loyal consumers always choose a particular product or service because they like it. They are comfortable and familiar with a brand or company and see no need to change.
Passionate consumers: These consumers are passionate about a brand or company. They feel strongly about its products or services. They have a deep understanding of the product and its value. They are likely to share this knowledge with others.
Lapsed consumers are those who have lapsed from using a product or service. They may have tried it out, not liked it, or bought it and then lost interest.
Disenchanted consumers are consumers who have experienced dissatisfaction with a brand. They are not willing to give it another go. They may have tried it out but found it did not work for them. They are not interested in trying it again.
How to Find Your Brand's Advocates
The next step of every brand is to attract its audience. The first step is to make them feel your brand's presence. People always trust brands they know, so one needs to have a fan base to attract an audience. For this purpose, one needs to have the right marketing tools.
This section will discuss how to find your brand's advocates. Let's get started!
Who Is Your Audience?
Before creating your brand's presence, you must figure out your target audience. To do this, you need to understand your audience in depth. Who are they? What do they like? What do they hate? These answers will help you to connect with your audience better.
For this purpose, you need to have a survey on your website. You can use Google Forms, Survey Monkey or Wufoo to conduct this survey. Once you receive the results, you can use them to create your next marketing strategy.
Who are Your Advocates?
After finding your target audience, finding your brand's advocates is next essential. Who are they? They are those people who believe in your brand. They might be your loyal customers, social media followers or your fans on your YouTube channel.
How to Find Your Advocates?
You must consider two things when looking for your brand's advocates. The first one is to get the answers to the question, "Who are my brand's advocates?" The second is to ask about my brand's favourite product or service.
The reason behind this is that when you ask them to give you why they prefer your brand, they will answer both of these questions.
Let's say you are running a fashion brand. When someone asks you why they like your brand, you need to give them an answer like "because they have cute clothes" or "because they have good customer support".
If you're a new startup, you can gift them by sending them a t-shirt or a coffee mug.
How to Drive Brand Advocacy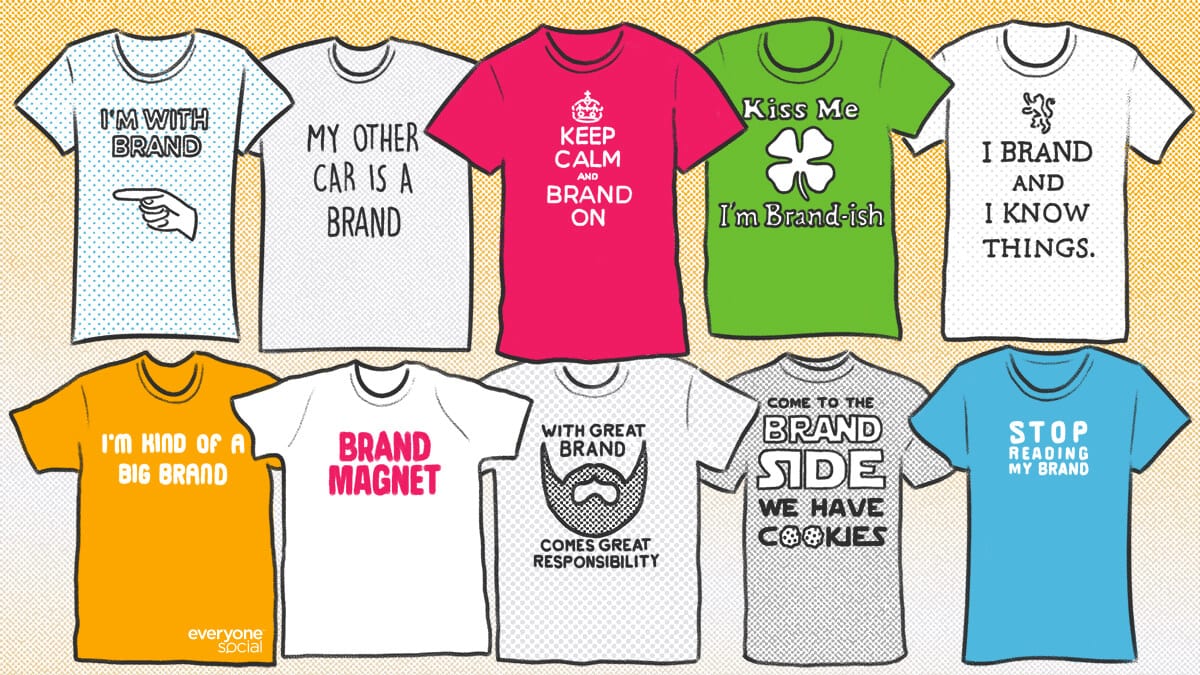 The way to drive brand advocacy is by offering your customers a good experience and building trust. To make your customers loyal, you must provide a seamless customer experience, build trust, and offer them a reason to return.
How to drive brand advocacy for your business? Here are some tips on how to drive brand advocacy for your business.
1 – Start with a great product
Brand advocacy starts with providing your customers with a great product. For instance, if you sell a product that helps customers save money, you can drive brand advocacy by providing excellent service.
For example, you might create a service that sends a free newsletter to your existing customers and new prospects, reminding them about your product. This would help you drive brand advocacy because you deliver value to your customers.
If your product is excellent, customers will be more likely to recommend it to their friends.
2 – Offer excellent customer service
Another way to drive brand advocacy is to provide customers with an excellent customer service experience. It's also one of the best ways to convert potential customers into buyers.
If you're having trouble with a customer service issue, you can do a lot to improve your relationship. For instance, you can use a CRM tool to follow up with the customer and ensure he has resolved the issue. Popular CRM tools like Agile CRM can do this job for you. However, other sophisticated Agile CRM alternatives can help you to keep track of your customer issues and resolve them.
Or, you can go the extra mile and show you care by sending a gift to the customer. This gesture shows your customer that you genuinely want to work together and may encourage them to stay with you.
3 – Create a community
Another way to drive brand advocacy is by creating a solid community around your brand. You can start by encouraging your customers to share their experiences or to give feedback. You can even reward your customers who leave feedback with a discount.
If you launch a community, ensure you're ready to handle it. You must provide a good customer experience so customers feel comfortable sharing their opinions.
4 – Offer freebies
Freebies are a great way to drive brand advocacy because they give your customers a reason to return.
For example, you could offer free shipping when customers spend $99 or more.
Another option is to offer a discount for signing up for your email list. This will encourage customers to sign up and give you more of their data.
5 – Offer a discount
Offering discounts is another way to drive brand advocacy. You should offer a lower price if you have a limited supply.
For example, you could give a discount to anyone who signs up for your email list.
When is Brand Advocacy the Right Decision?
Brand Advocacy is where an individual's self-interest aligns with the interests of the brand/company. Brand advocates are the people who actively promote the company's brand. They use social media to share information, engage in dialogues, and build brand loyalty through promotional content.
With the growing popularity of social media, many companies have embraced the idea of brand advocacy to market their products and services. But does brand advocacy in marketing campaigns bring the intended results?
According to a survey by Adweek.com, 92% of consumers trust peer reviews more than traditional advertising. Moreover, 71% of Americans research products and brands using social media. So, it would appear that there is a strong demand for user-generated content in today's digital landscape. So why should marketers not tap into this trend?
The answer is simple: you still need to build a brand reputation. Yes, you can have the best product or service, but you will be fighting an uphill battle if your users are unwilling to spread the word about it.
People who are actively sharing content are not just engaging in self-promotion. They actively promote the brand, increasing your likelihood of generating more sales.
There are three main reasons why using brand advocacy is beneficial. First, it builds credibility. Consumers trust recommendations, opinions, and recommendations from peers. This means that if a user has a great experience with a brand, they are likely to share that experience. It builds trust in your brand and helps reinforce it in consumers' minds.
Second, it helps create a customer base. With the growing number of social media sites, it is increasingly difficult for businesses to attract new customers. Studies have shown that the average purchase amount decreases as people share about a business increases. 
One of the most significant benefits of brand advocacy is that it allows consumers to make the initial connection with a business. It creates the first step in building a relationship between the business and the customer.
Third, it brings a sense of reward. When people share information about a product or a service, they do so because they think that it is a positive experience. 
The truth is that everyone loves receiving positive feedback, especially if it comes from people they trust. When someone shares something positive about your brand, it feels great. You feel a sense of accomplishment, which can lead to greater productivity.
So, when you consider your next campaign, consider tapping into the power of brand advocacy.
How to Know if Your Brand Advocacy Efforts Are Working
You're in the wrong place if you're looking for the magic formula to know if your brand advocacy efforts are working.
The truth is, it's pretty tricky to figure out if you're doing things right.
We asked successful brand advocates how they know they impact the world around them. Here are their answers.
Actions Speak Louder Than Words
There are no guarantees in life. But the truth is that when you're trying to do something that matters, you'll know when you've succeeded.
"I'm sure we've had some ups and downs, but overall our campaign has been successful. We've raised over £600k, over 15,000 signatures, and reached over 100,000 people in less than three months. We've built relationships with people whom we'd never met before. I'd say we're a success." – David Paine, Co-Founder and President, One Earth.
"I am confident that we are achieving what we set out to do. Our brand has become more popular, and our message is more relevant. We have made people realise that their lives could improve, and others have become our friends." – David Oughton, Founder, The Humpback Foundation.
"We've had some great wins: our #SaveTheDolphins campaign was a huge success, and we've managed to secure a deal with the NFL. We have also raised over £300,000, and more importantly, we have been able to share the message about protecting dolphins with the rest of the world." – Ben Phillips, Marketing Executive, Wildlife Conservation Society.
"We've achieved a lot in the last couple of years: we've managed to raise over £800,000 for our charity, which is our biggest achievement. We have helped educate tens of thousands of people about our work. And we've helped the government enact new legislation to protect our marine reserves." – Tessa Riddle, Marine Conservation Coordinator, Sea Shepherd Australia.
"At times, it can feel overwhelming, but when I look back at where we started and our progress, I feel incredibly proud of what we've achieved. We've met amazing people along the way, and I've made some wonderful friends." – Hannah Jones, Founder and CEO of Love & Peace.
"It's not a simple answer because there's no such thing as a one-size-fits-all, but my go-to test is whether people are more likely to be positive or negative. Negativity is indeed more powerful. People will often ignore you if they think you're negative. But people will listen to a positive message." – Paul Foulston, Founder and CEO, Pest Control Products.
How Brands Are Using Brand Advocacy
In recent years, brand advocacy has become the new buzzword among marketers. But what does it mean? And what's its role in the media ecosystem, including the evolution of traditional advertising and the emergence of social platforms?
According to the Center for Media Impact, "brand advocacy is a form of brand engagement in which the brand is the primary influencer of the consumer experience." The Center explains, "Brands are working to engage consumers beyond the point of purchase to create meaningful experiences that create emotional connections."
The shift to brand advocacy is especially evident in how brands and advertisers use digital media to engage consumers. In the past, the main goal of a brand's digital presence was to drive sales. However, brand advocacy aims to build a relationship with consumers that lasts well beyond the purchase cycle. The goal isn't just to make a sale. Brands seek to establish relationships with consumers and gain insight into how to improve the customer experience.
This strategy has led brands to re-examine how they use the most popular social platforms, such as Facebook and Instagram. The Center says that "brand advocates can reach consumers in new ways through the various channels of their choice, such as social media, mobile apps, websites, in-store, in-home, and in-vehicle."
But what's driving this movement toward brand advocacy? For one thing, traditional media are facing a double-edged sword. Traditional advertising has traditionally relied on the advertiser controlling the message.
However, with the advent of social platforms, consumers now have more control over the content and messages they receive. Conversely, consumers can now share their experiences online and interact with others on social platforms. This has created a new type of relationship between consumers and brands. As a result, brands are now relying on brand advocates to reach consumers and create relationships with consumers in the digital space.
Brands, of course, are not alone in this transition. The Center notes brand advocacy is "the third-largest category in the communications industry."
The Center for Media Impact provides further context for brand advocates, explaining that "the number of people who identify as brand advocates have increased since 2013. In 2014, there were only 1.2 million brand advocates. Today, that number has jumped to 3.7 million, according to the International Association of Advertising Agencies."
The growth of brand advocates has brought challenges for marketers, mainly as the Center explains, "the definition of brand advocacy remains fluid and dynamic." The Center also adds, "[a]s a result, a lack of clarity on the meaning of the term limits the effectiveness of brands' efforts to identify and attract them."
To address this issue, the Center states that "brands are taking action to define brand advocacy, while agencies are beginning to use brand advocacy to sell services." The Center explains that "there is a need to help brands better understand the concept of brand advocacy and its potential to support brands' communication strategies."
In a way, this makes sense. After all, as the Center explains, "brands are building their businesses and marketing strategies on the foundation of their customers." So it stands to reason that the best way to build a long-lasting relationship with consumers is to create a meaningful experience. The Center adds that "the rise of social platforms allows consumers to share their experiences and engage with brands."
Conclusion
Brand advocacy is about building your brand as the go-to source for a particular content category rather than the competition. By building trust and credibility in your brand, you can become an authority on your niche and drive traffic, leads, and sales to your site.
We've been discussing brand advocacy's value for years, but it's still not a part of many marketing strategies. This has to change. Let's face it: everyone else is talking about it. You're losing out on a huge opportunity if you're not building brand advocacy. So, stop talking and start listening.
Brand advocates are the most valuable asset in your marketing strategy. They are the key to increasing traffic, converting prospects into customers and boosting sales.