In today's business world, your logo design is more important than ever.
Companies and competing services are a dime-a-dozen, so you need to stand out from the crowd if you hope to succeed.
Of course, businesses are also looking for any potential ways to save money.
In this case, quite a few will turn to buy a cheap logo design.
There are so many places where you can get a logo online and only spend $5!
Unfortunately, this is one of those situations where you're investing in your future – you get what you paid for!
Today we'll take a look at some of the risks you take on when opting for a cheap logo design online.
And five ways you can protect yourself while also trying to find a good deal.
The Biggest Risks of Choosing Cheap Logo Design Services
You may be wondering right now if affordable logo design services even exist?
After all, if the cheap options aren't worth it, then that must mean you have to spend tonnes of money on your logo, right?
Actually, no. You can get a high-quality logo, but you need to be willing to spend more than $5.
Remember, this is your company's face. You want it to give a great first impression.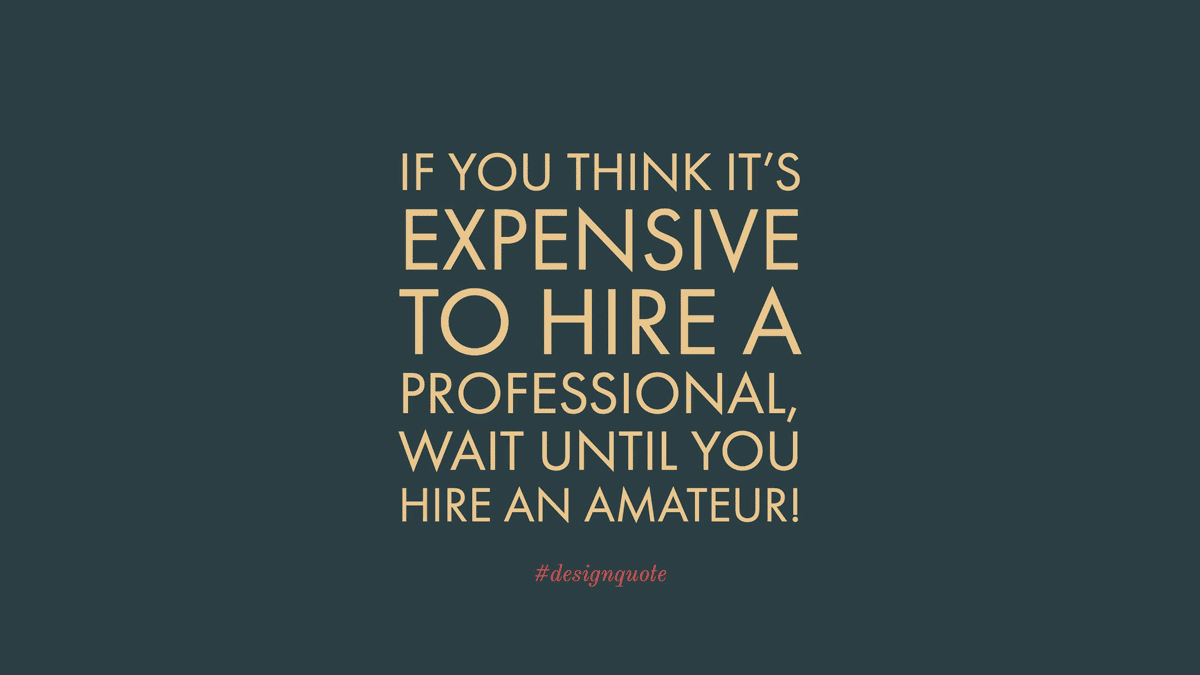 Here are some of the things you risk when choosing a low-priced logo company:
● These services consist of freelancers who are trying to make quick money. That means they go through logos as quickly as possible. In some cases, 2 to 3 per hour! That's not enough time to create something special or even put enough thought into it.
● People are 27% more likely to buy from a brand they trust and recognise. That means your logo needs to have an impact on them and leave an impression. Fast and cheap logos don't accomplish this.
● People who create professional logo designs go to school for years to perfect their craft. If you're not paying at least $200 for your logo, then you're likely paying someone with no training in this skill. Remember, trained professionals have been in school for years and are likely paying off thousands of dollars in student loans. They're not going to be charging $5 per design.
● One of the biggest reasons why logo design is expensive is because the software needed to create professional-quality logos is expensive. In some cases, this software can cost $2,000 and upgrades for it come in at $400 a piece. Why do you need to know this? Because designers who aren't charging the proper amounts are probably not using this software, which limits the quality of the work they can produce.
● Cheap designers have to move quickly to meet their quotas, which means they are likely coming up with designs at random. This should strike fear into your heart as a business owner! The design they give you won't have anything to do with your brand, your company, or your vision for the future.
● Most designers will spend between 30 and 60 hours on your logo. You can't expect someone to spend that kind of time on your logo if you're only paying them $5. Again, this will result in a rushed final product.
● One of the largest risks you're inviting with cheap logo design is a shaky foundation for the rest of your business and its future. Your logo is going to be used on your business cards, your website, your products, and everywhere else your business is present. You don't want something you're not proud of spread across your business empire.
● Finally, the most horrific risk, is that mass-produced logo designs are often made from pieces of other logos. These elements are copyrighted. Even if you didn't know, the owners of those elements can take legal action or force you to take it down and start from scratch.
[irp posts="7945″ name="How to Spot a Cheap Logo Design"]
How to Protect Yourself From Cheap Logo Design Online
Every element of your business should be of premium quality.
From professional website design to an expertly crafted logo, you should spare no expense as much as you can.
This will create a powerful and impactful brand experience for your customers.
Here are three simple ways to protect yourself:
1. Look for Experienced Logo Designers
It goes without saying, but your logo designer should be someone, or a team of people, with formal training and graphic design experience.
If you're unsure whether your potential designers have this experience, ask them what they've done in the past. Research them or their company online for reviews.
The best designers have been doing this for decades.
In some cases, up to 30+ years!
Even a designer with a few years of experience has learned more than a cheap logo designer pumping out logos every day. Lok for someone with at least a handful of years under their belt.
Even better if you can find someone with a decade or more of experience.
It's also important to see what kind of training they had before they started designing logos professionally.
Graphic designers will go to school for years before they start working on their own projects.
2. Spend Some Money
Five dollars for a logo sounds nice, but this isn't something you're going to use once.
It's your brand's image and it will be (ideally) forever.
Just like an engagement ring, a car, or your first house, you should invest some money.
This is a commitment as much as any of those other examples.
As a rule of thumb, you should expect to spend at least $200 or more on your logo to get something of high quality.
Since most designers will spend up to 30-hours on a single logo, you want to pay them fair compensation for their time.
If they're only charging a few dollars, they're not going to be spending much time on your logo.
[irp posts="14410″ name="What makes a Logo Design Successful?"]
3. Look at Their Portfolio
A graphic designer is only as good as their past work.
Portfolios should be something your designer of choice is happy to showcase.
If they're not interested in showing you what they've done for other clients, take that as a red flag.
When you look at their portfolio, look into the businesses they've worked for, and see how those logos have impacted those brands.
If you see a lot of positive impacts, then you're in the right place.
4. Avoid Logo Design Contests
Let's say you need a new logo, but the budget is stretched too thin to hire a designer.
Instead, you think about holding a logo design contest.
The idea here is that people will create logos for your business and you'll only pay for the one you like.
It seems nice, but it's an easy way to get duped by a cheap logo.
In these situations, people spend approximately 30 minutes to an hour on your logo!
There's rarely any research or brainstorming done in terms of your company and its needs for a logo.
What you're essentially paying for is the throwout design of a person who simply wanted to get their work out there.
It doesn't have any ties to your business, and there wasn't enough time or experience put into it to really trust the logo as an ambassador for your brand.
5. Never Ask For Spec Work
Speculative work, or "spec work" is a bad trend in the graphic design industry and it leads to bad business.
In these situations, a graphic designer creates a finished design in the hopes of being paid but is never guaranteed compensation.
Spec work seems nice because it's low-risk for the client, but there are a lot of potential downsides to this arrangement:
● High chance of plagiarised elements
● No protection
● Low-quality designs
● No research into your company or its values
● Limited revisions, or none at all
● Unethical (not paying someone for their work)
● Very little communication and brainstorming
● Lays the foundation for a negative relationship
The connection between a client and their graphic designer is a relationship that needs to be nurtured and built on trust.
If your designer doesn't trust you to pay them, then what's to incentivize them to create something high-quality for your brand?
[irp posts="7144″ name="Is a Logo Design Competition worth the risk?"]
Final Thoughts
Cheap logo design sounds awesome, but it can be detrimental to your growing business.
Since your logo is something you carry with you forever, make sure you give it the time, talent, and consideration it deserves.
Your logo design is a critical aspect of your business and the foundation for your future.
Don't choose something cheap that didn't have experience and forethought behind it.
Instead, invest in both your business and your future by choosing a design that you're proud of, and one that was designed by the hands of a professional.
How do you protect yourself from cheap logo design services?
Let us know in the comments!
---
If you wish to discuss how we can develop your brand or provide graphic design for your product or business, email us at: [email protected]
Inkbot Design is a Creative Branding Agency that is passionate about effective Graphic Design, Brand Identity, Logos and Web Design.
T: @inkbotdesign F: /inkbotdesign
---