Unique Logo Design – Do it Yourself or Hire a Professional?
When it comes to creating a unique logo design for your brand, there are several options to consider.
However, the primary options which you have are to:
design a logo yourself,
alternatively, hire a professional to develop it for you.
Currently, there are many logo design tools that are easy to use online.
However, these tools may not be right for everybody who wants to create a unique logo design.
As a business owner, you may prefer having a professional designer create a unique logo for your business.
However, how do you determine the best option for your brand?
You may be tempted to use drawings that you or a loved one has made in the past as your logo.
The sketches might be charming and straightforward to turn into a jpeg.
However, there is more to a logo than the visual look.
Before you decide on either designing your logo yourself or hiring someone to do it here are reasons to choose either of the options.
Why You Should Hire Someone to Create Your Unique Logo Design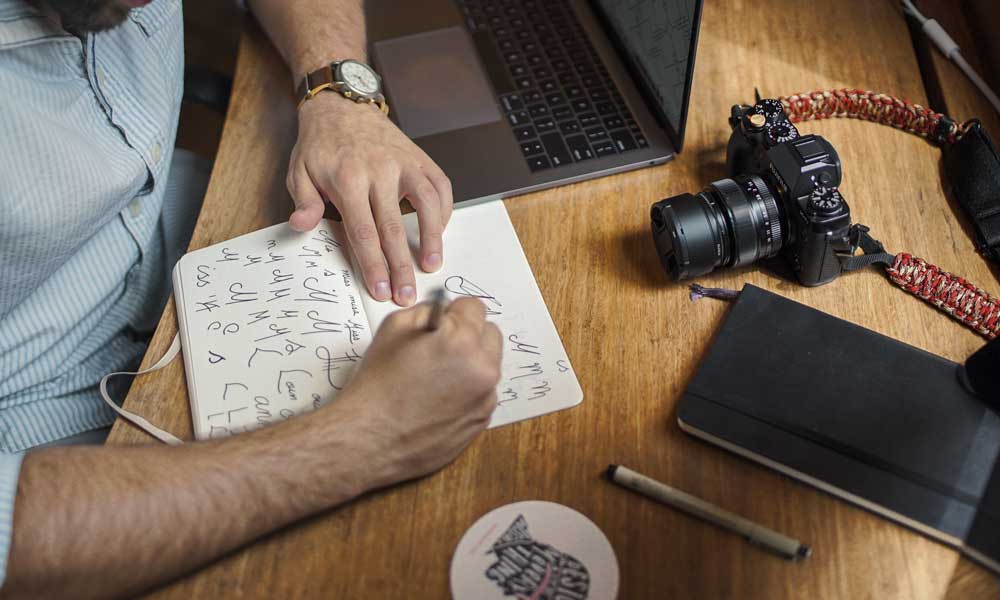 1 – The logo should be Describable
Recent research has shown that a corporate logo is very effective when it comes to creating a positive effect on the commitment of a customer to a brand.
It also influences the performance of a company.
Nevertheless, your company logo should be describable.
Therefore, before you decide to design a logo for your business, ask yourself whether you can come up with a describable logo.
The first rule is to come up with a simple logo.
However, logo designs have become more complex over the years since they are competing to stand out.
Logos that are easily describable tend to stand out in the corporate world.
They also fit into the parameters of great logos with ease.
In addition to the look, your brand logo should describe your business.
This is a critical logo design facet that you should consider while creating a logo.
In most cases, smaller businesses have more descriptive logos.
2 – The logo should be Recognisable and Memorable
For your business logo to be recognised and remembered by the people who see it, it must be simple.
However, designing a recognisable and memorable brand logo is not easy with so many creative elements to consider and use.
It calls for creativity, skills, and experience.
This is why it is perhaps wise to hire someone to create a unique logo design instead of doing the job yourself.
A professional logo designer has ideal arguments that support the creative communication behind their work.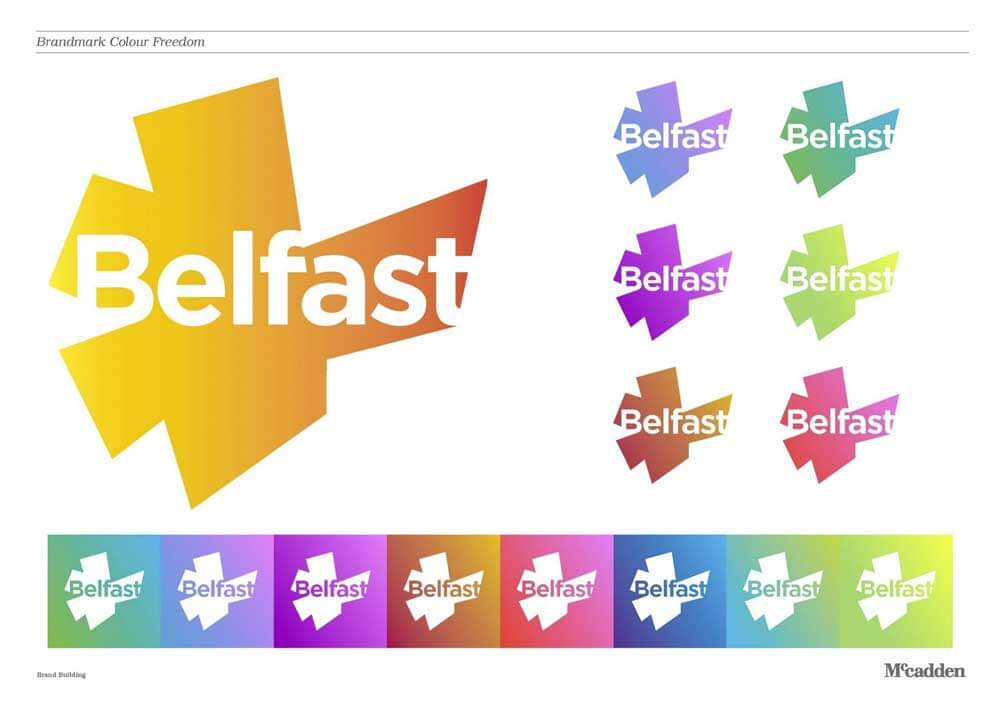 3 – Effective Use of Colours
A unique logo design is effective even when it doesn't use colour.
Colour offers more options when it comes to expression.
However, your artistic shots are restricted when it comes to creating something that you want to look great in white and black colours.
This is the struggle you will face when designing a logo for yourself.
A great brand logo should work effectively with colour and without colour.
Generally, you have the freedom to display your brand logo using a full-colour spectrum.
However, logos are not relegated solely to the monitor of a computer.
In most cases, company logos are found in white and black stationery.
A black colour version is generally considered the standard, and it's used in most logos.
Your logo will also appear on backgrounds that may clash with it.
This is why some designers make logo aspects that have one flat colour which matches all projects where they are inserted.
If you are not good at using colours in a logo, hire an expert to design your company logo.
4 – The Logo Should be Scalable
From letterheads to billboards, your brand logo should appear legible no matter the size of the space where it is inserted.
If your logo has small text, they are likely to be lost when you shrunk them down to a square inch.
A busy logo becomes a jumble with unrecognisable pixels.
Brand logo sizes tend to be smaller these days.
Favicons seem like small icons in the web pages of most browsers.
At 16×16 pixels, a logo should still appear recognisable and legible.
An acceptable recent trend is to adjust design elements following a scale-down of the design.
This is called being responsive.
However, the trend has complicated the logo design process, especially when it comes to branding a business.
Nevertheless, responsive logos are becoming popular just like responsive websites.
Moreover, designing a responsive logo requires expertise that you might not have.
This is why you should hire someone with skills and experience to design your business logo.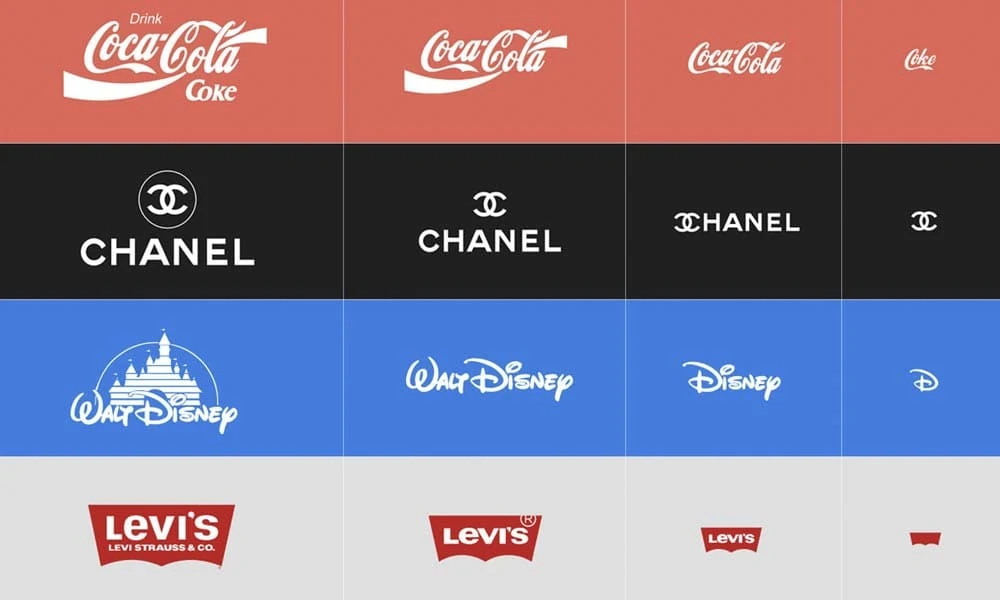 5 – Your Logo is the First Impression of Your Business
Your brand logo is the header of your business website.
It will appear on products, business cards, and marketing materials among others.
It is the symbol that will represent your products and business.
Therefore, you should have a fantastic logo to create a great first impression.
Anything less of this will leave prospects feeling somehow cautious about choosing you.
If your brand has a logo with a tacky look, prospects will wonder whether this is also the case with your products.
Therefore, for your brand to be taken seriously, make sure that it has a great logo.
Creating a great, unique logo design is not something that you just wake up and do.
It requires skills, creativity and experience.
You must know how to use logo design tools to come up with an impressive logo that will create a lasting, first impression in the minds of prospects.
Hiring a professional to create a clean and unique logo design for your business is very important for branding purposes.
Your logo will appear on almost everything that your business deals with.
It's therefore essential to ensure that it leaves a great first impression in the mind of anyone who sees it.
A professional, clean and unique logo design is easy to recognise and remember.
This is very important for any business.
When a logo is unforgettable and recognisable, it promotes a business even when the owner is not.
This is a significant reason to consider hiring someone that has vast experience in designing logos to creating a unique logo design for your brand.
Why Create Your Own Company Logo Design?
1 – You're More Knowledgeable about Your Brand
Since you started your business, you know it better than anybody else.
This makes creating your own brand logo a wise idea.
Primarily, there will be a brand emotion in the logo design process since your business is like your baby.
Although a good logo designer may decipher the information which you share with them, the emotional aspect might be lacking.
What's more, you have a better idea of what exactly you want.
The only challenge might be translating it into a visual reality.
This is why you may want to engage a professional logo designer.
Nevertheless, you can still use some logos and information from pros to create a unique logo design for your brand.
Don't forget that your brand logo is a strong brand manifestation.
This implies that you design it when you have an existing brand already.
Mostly, your logo should reflect what your brand stands for.
This is a significant reason why it might be wise to design it yourself.
However, you need to be innovative and artsy to design a unique brand logo.
This is where experienced logo designers come in.
2 – Tight Budget
Maybe you have a tight budget that doesn't allow you to spend money on a unique logo design service.
Perhaps, you run a small business that would rather spend the cash elsewhere.
Since you know that a brand logo is essential, you may opt to design it instead of paying someone else to do the job.
This enables you to use the money you would spend on a logo design service on something which will further the initiatives and goals of your business.
After all, what's the sense of having a logo if it won't be seen by your prospects?
Why don't you save money to run an ad campaign which will enable your business to reach out to new clients or customers?
What's more, you can find logo design software that is easy to use online.
There are many tools that you can use free of charge online to create a great logo.
With a little creativity, you can come up with a logo that will look like it was designed by a pro.
3 – Saving Time
Although a booming business can end up consuming a lot of your time, it can't match the time you are likely to spend in the first year of your business.
You might think that hiring someone to design a unique logo for your brand will save you time, but this is not always true.
When you consider the time you will spend on the back and forth consultations as well as mulling over several drafts, you will be surprised.
Things will be worse if your first designer comes up with a logo you don't like because you will have to start over.
With the right tools and some guidance, you can save time and create a great logo faster than when you hire someone to do the job.
This doesn't mean rushing the process of designing the logo.
It's the opposite.
You can take time fiddling with a logo design to determine what works best for you.
You can also go through the design process slowly.
You will realise that you will spend less time designing your brand logo than when you hire someone to do it.
4 – Showcase Your Creativity and Skills
Nothing showcases creativity and competency than taking on a task that seems complicated and coming out victorious.
A self-designed brand logo can also serve as an advert for your skillset and expertise.
What's more, there are many tools out there which you can try even if you are not creative.
These will handle aesthetics provided you bring forth the innovative genius in you.
After all, when running a business, you may realise that you need to be a Jack-of-all-trades.
Customers or clients will ask you myriad questions regarding your products or services.
Your logo will also play a role in the overall brand management process.
Exercising your skills by designing your own logo is a great way to prepare for the enormous task ahead.
Generally, there is much forethought to wrestle with when it comes to creating a unique logo design for your brand.
Nevertheless, whether you decide to create a unique logo design yourself or hire someone to do it, make sure that you know what you need for your business.